Part 24: Xenus II: Introduction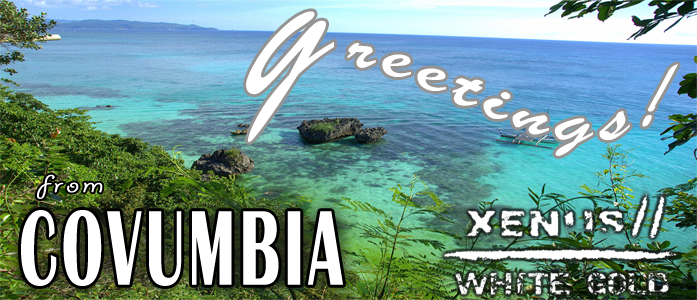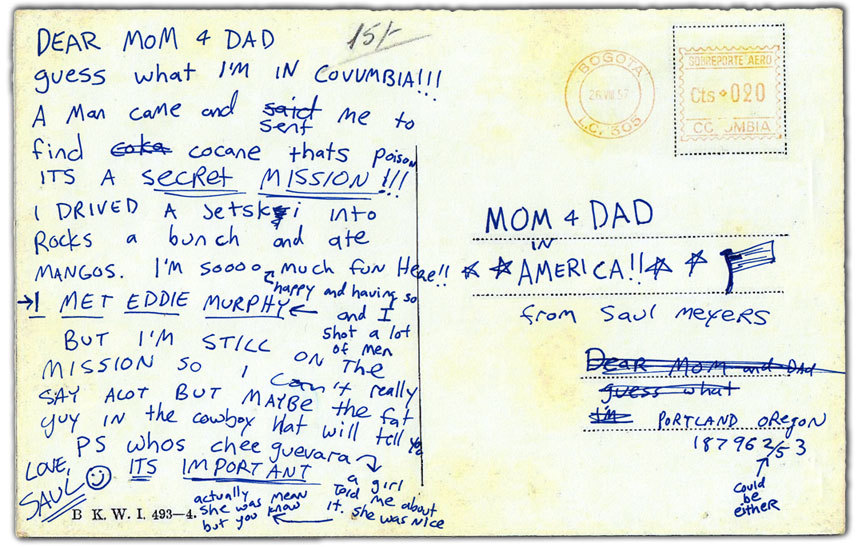 Xenus II: White Gold
is another 'hidden gem' from the motherland. It's actually the sequel to an FPS/RPG hybrid that had a full worldwide release on the PC in 2005 by the name of
Boiling Point: Road to Hell
(aka
Xenus
in Russia), which happens to have had the best god damn installer music ever:
It wasn't the best game in the world, or the most successful. In fact it was released in a state so buggy that its
patch notes
have become a joke in and of themselves, featuring lines such as "fixed: size of moon" and "dogs do not cast shadows". On the other hand, it was a product of such uninhibited ambition that even games like FarCry 2 and Grand Theft Auto could stand to learn some lessons from it.
White Gold: War in Paradise
was intended to be the full fledged sequel, with a similarly wide release and even an Xbox 360 port. Unfortunately, the game never made it out of Russia. Until, of course, Gamersgate got ahold of it and released it under a combination of its Russian name and its intended International title:
Xenus II: White Gold
.
To put it bluntly the result is a messy, insane, brilliant, and unforgettable experience.
This is not a full-fledged Let's Play
. Instead, it's a series of bullet points from a recent playthrough of mine.
THE STORY SO FAR
You are Saul Meyers, who has the same name as the protagonist of Boiling Point except you're not him. You are a United States secret agent sent to the Caribbean Island nation of Covumbia (not a typo) to hunt down the origin of poisonous cocaine that has made its way overseas and begun killing celebrities left and right.
When Saul arrives he finds out things aren't that simple (obviously).
Hey, those voices sound familiar...
XENUS, DAY ONE
I killed a snake and then picked up the dead snake and put it in my inventory and then sold it

An old man told me to go find his sunken boat and get his cargo. This involved swimming for 250 meters, going under the surface, and then swimming a full 250 meters back. When I was down there I found a treasure chest but I didn't have any lockpicks. The old man paid me in pesos, a few pearls, and a pack of gum.

A guy asked me if he looked like Eddie Murphy. When I said yes he got mad.

I found a man named Jerbis. When I talked to him he introduced himself as Herbis.

There was a man next to a broken down car. He said he drove over a spider that was the size of a baboon and thats why he crashed.

I found three guys labelled "CIA" just standing around. I talked to them and they asked me if they were in Peru. I said no and they seemed legitimately surprised.

Some workers were trying to clear a caved in tunnel and asked for dynamite. I bought some for them and then they set it off while they were all just standing around it and they all died.

One guy told me bandits stole his priceless vase. I found them and they threw it off the cliff into a river and attacked me. After I killed them I parachuted into the river. After that I had to walk for (literally) a kilometer back to the man. In return he gave me a blunderbuss. Here's what it looks like: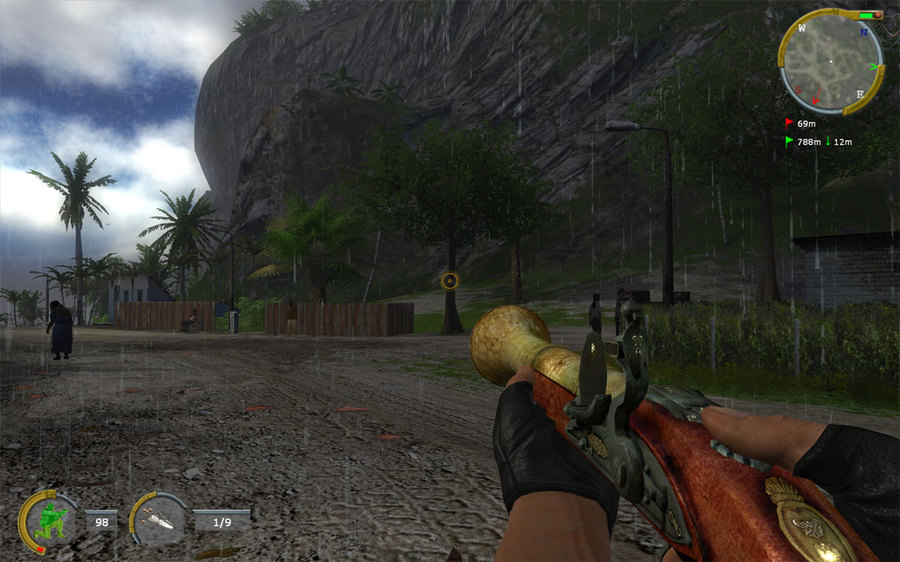 You have to reload it after every shot and that involves pouring gunpowder into it and tamping it down with a rod.