Part 60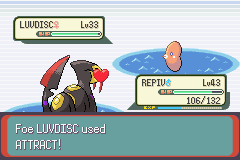 Oh noes!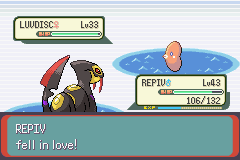 Wait a sec...
Who remembers what happens when Repiv shows affection?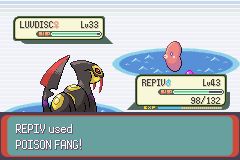 That's right he constricts and pumps stuff full of venom!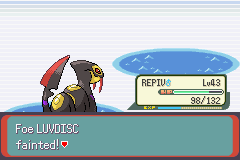 Such is the life of a badass snake thing

Also to those unfamiliar with Gen3. That is a Luvdisc, It's a fucking heart fish. if you'll recall Misty fried one up alongside Clarence T. Yeah I dunno.
NovaPolice posted:

Damn, now you gotta tell Repiv about the rabbits.

WHY MUST THE THINGS WE LOVE BE SO EASILY POISONED/SUFFOCATED

Actually it's been very effective for him.