Part 62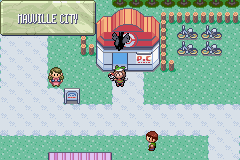 TO MAUVILLE SO THAT I CAN GO TO THE DESERT NEARBY!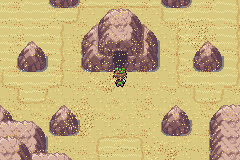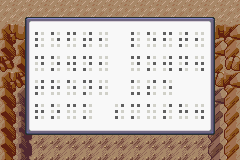 Ancient Text posted:

LEFT, LEFT,
DOWN, DOWN,
THEN, USE
ROCK SMASH.


It's like this was written with an overhead view in mind...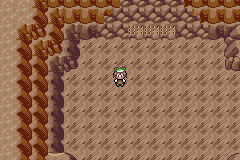 Right here?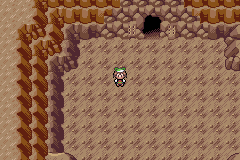 Smashy Smashy!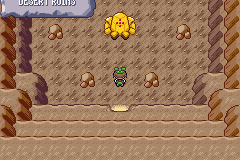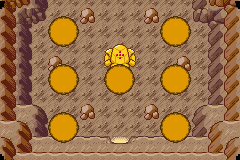 FUCK NOT AG-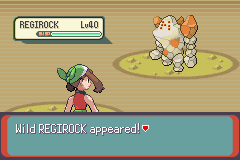 The Ancient Golem, Regirock
It's the inverse of Regice in that it's Defense is incredibly high, beaten only by Shuckle.
As long as I can switch to my Thermal Visor and lock onto it's Phazon weakness I sh- Oh right. Pokémon.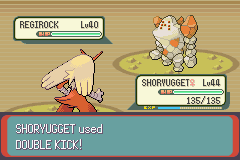 Shoryugget'll attempts to damage Regirock with a physical attack...
...it deals a little over a quarter of his total HP.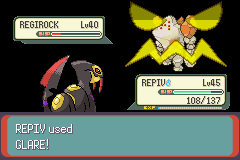 Well fuck. One more and then Repiv does his business.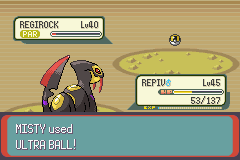 GET IN THE BALL.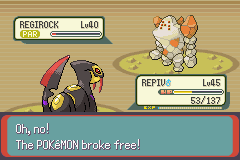 You don't listen well do you? I swear to whatever almighty being you call god that if you do not get in that fucking ball I will strike you down with such ferocity that you won't be able to tell the mangled remains of your body from the sand outside. So help me god if you make me waste any more of these fucking balls on you, you
will
be fed to my lovely little Aggron friend. So once again...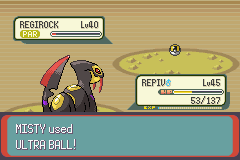 ..GET. IN. THE. BALL.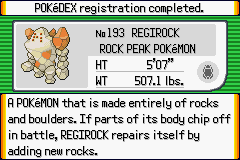 I love how Regirock's footprint is a Scarab.
Ka0 posted:

Goddammit there's no way those will fit

I hate scanner size restrictions...

I'll make it easy for ya, just draw Marshall. I've taken a liking to the little bastard just being stupid and appearing out of nowhere. Like that time he-
-No. BAD MARSHALL. YOU DO NOT LICK VALKNUT. <

>