Part 64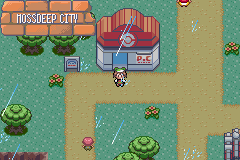 Alright let's try this one more time and NOT get into a huge quest involving ancient peoples, caves and Primeval Guardians.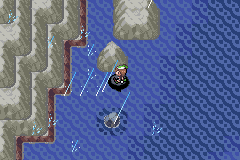 Huh, white cliffs...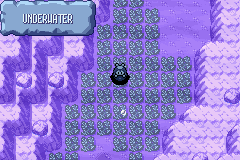 Well this is new...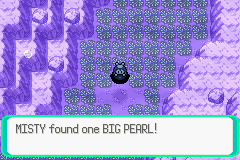 Money Moneeeeey.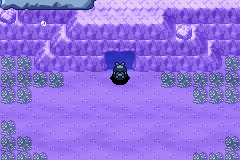 Oh boy, another underwater cave. I wonder what ancient monster'll live in this one.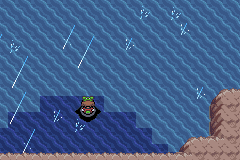 Well that was- Oh my god.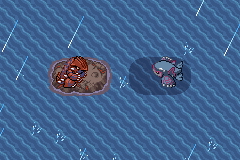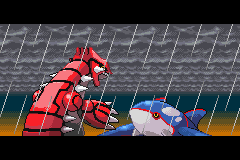 They're so powerful they've warped perspective!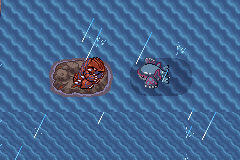 OH GOD THE CARNAGE.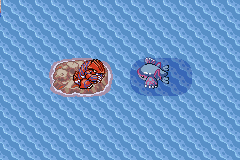 Huh.. now it's all bright out...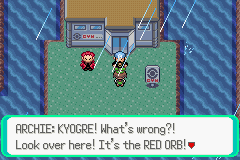 Yeah I'm sure that shiny little ball is going to distract it from the huge monster currently trying to rip its face off.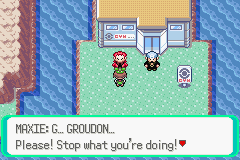 Again, he's kind of distracted by that giant orca monster at just about his crotch level.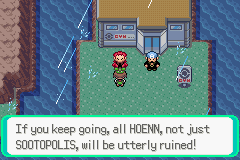 Goddammit can somebody take those orbs from them?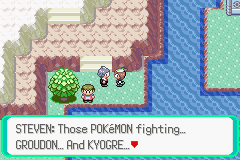 Yeah I know who they are. We've met.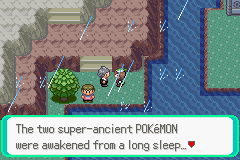 Yea, thanks to Stupid-As-Fuck and Dumb-As-Hell over there.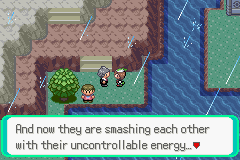 I dunno, it looks like they're just screaming at each other. Unless this is like DBZ and they're about to get all buldgy and smack into each other with their faces.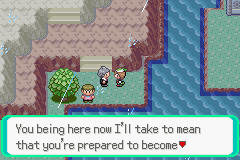 I think the fact I was there when those two jackasses awakened them means I'm involved.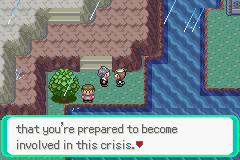 I don't like where this is going...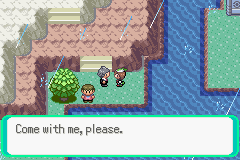 Aww, do I have to?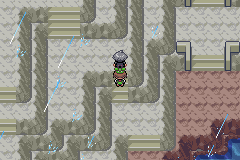 Aww, there are stairs? You didn't say there'd be stairs...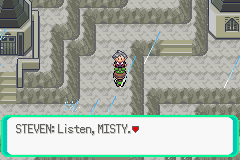 Ow, jackass, don't just stop in front of people like that.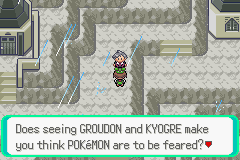 Hahaha, no you got that backwards. I think they should fear me.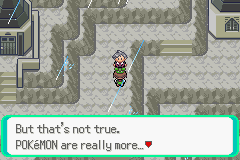 ...delicious?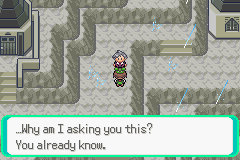 Yep.

Mmm-mmm, Zigzagoon.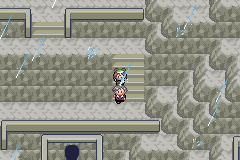 Are we theeeeere yet?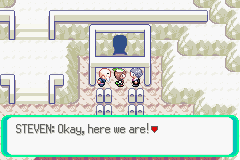 Finally!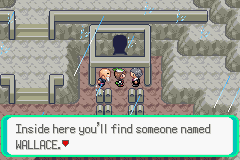 Wallace, huh?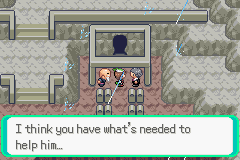 Y-you don't mean...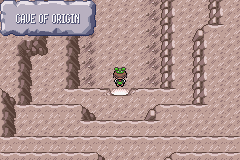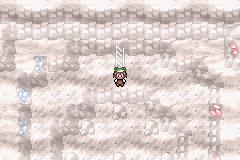 Oh god it smells down here.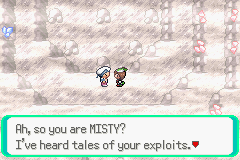 What exploits?! Th-those cult members were dead when I got there! I SWEAR. >Mental Note: Wallace knows too much. Must kill Wallace.<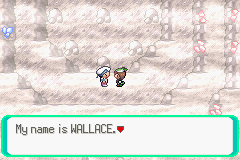 Yea I know.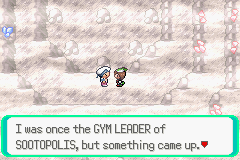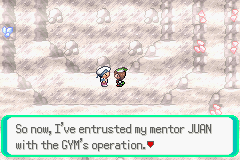 Is he as flamboyant as you?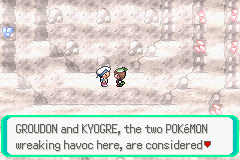 "to be pretty damned annoying."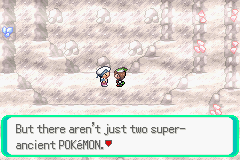 Bum Bum BUM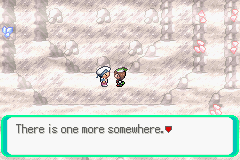 Ok, so lemme guess, I gotta piss this fucker off too?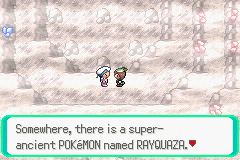 Man these things have awesome names.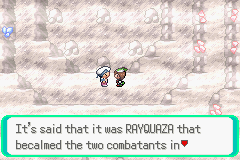 By "becalmed" do you mean "Beat the tar out of"?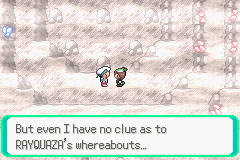 GOD FUCK YOU.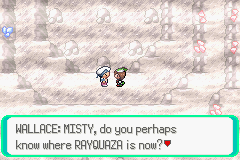 Th-the answer's not "In your pants" is it?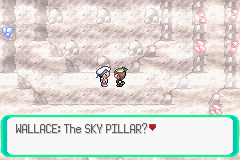 V

V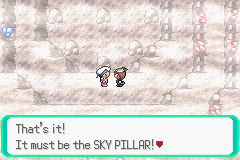 Wait, what? There's really a Sky Pillar? I just made it up.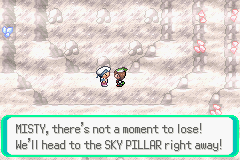 No wait! Where's-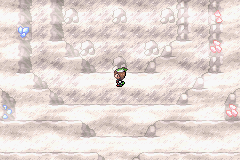 And then he vanished.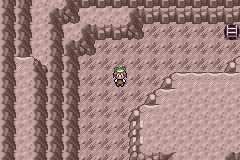 Fucking cave, I hate caves. At least this one has no-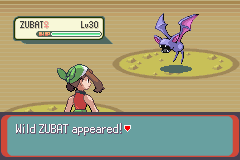 GAH FUCKING HELL.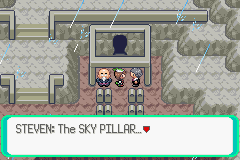 Yeah, that's what he said.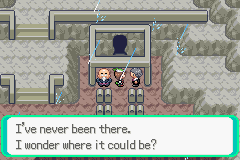 Well FUCK YOU TOO. GOD I HATE EVERYONE PRESENT. THAT GOES FOR YOU TOO, GROUDORK AND GAYOGRE.



cell posted:

I figured I'd post it here rather than the megathread, not least because they seem to follow Misty's method of taming and training

Misty's method of taming is beating the hell out of monsters and stuffing them into balls. Then feeding them lava cookies until they're too engorged to fight back. Next, she sits them in the box with Morrissey's corpse for a while to let them reflect. After that Shoryugget gets a turn with them.
Training just involves beating the hell out of crap that annoys her usually.
Marshall is exempt from this treatment since he had to deal with Morrissey when he was alive.
Damn that fucker would scream a lot.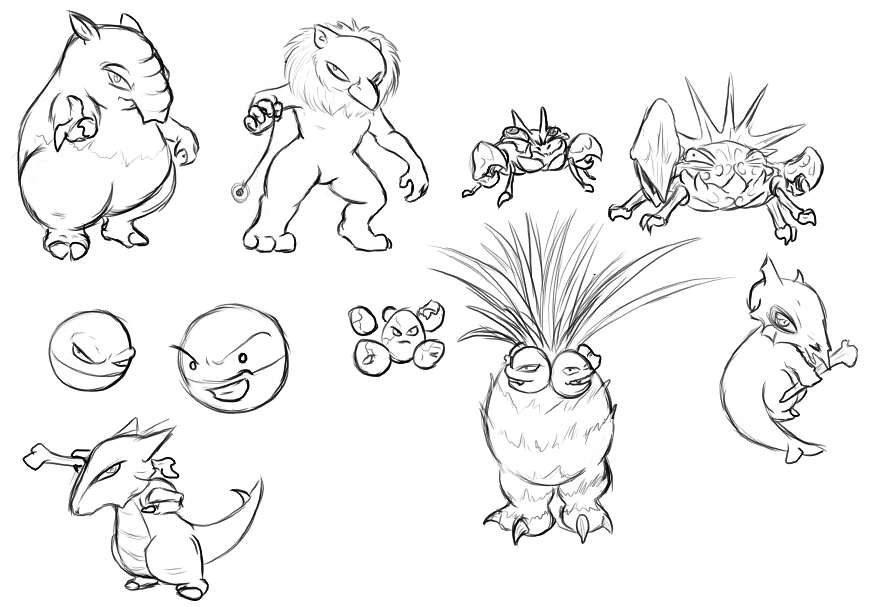 There since I'm taking so long on this damn update.

Work. There'll definitely be a big one tomorrow though.
Drowzee and Hypno are deceptively hard to draw