Part 8
Finally out of that god-forsaken Insect nest that is Petalburg Woods.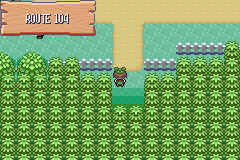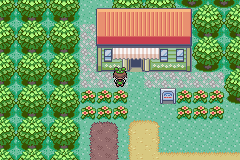 Nearby, we have a quaint little flowershop... though what's that to the left?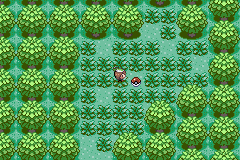 AHA.

! YOU GODDAMN HIPPIES MAKE ME SICK.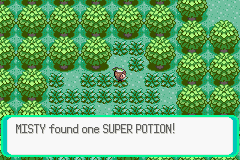 Though, I
did
find a "Super Potion" hidden among the greenery.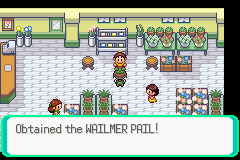 Upon confronting them I was given a Wailmer Pail to keep my mouth shut.



:psy-Wait... what? What the fuck am I going to do with a goddamn Wailmer Pail?

Continuing along, I was challenged by another jerkass trainer.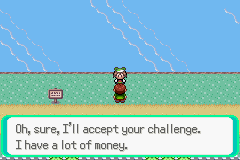 O..kay?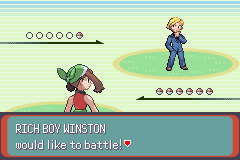 ELENA?! SHE'S HERE FOR AERIS!
After Marill finished holding the rich little bastard's zigzagoon (Why is it always Zigzagoon?) underwater, they gave me a ton of money.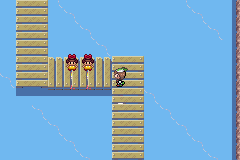 Two little girls standing side by side on a bridge. Ominious? Very.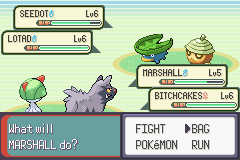 They double-teamed me! The two little whores doubleteamed me! Well two can play at that. I've got a retarded Ralts and a Poochyena that can't bite shit yet!

GO MY MINIONS!
Ok, Marshall, being retarded, just sort of drooled on the ground while feeling his nether regions. Donger took his place. This basically battle boiled down to: Sting. Tackle. Astonish. Growth. Sting. *poison damage* Sting. Tackle. Astonish. Growth.*poison damage* until I just got sick of it and shoved the two little girls off the bridge.
Also: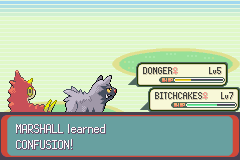 ABOUT FUCKING TIME. We may not have to eat Marshall after all!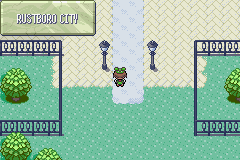 Next time: Rustboro City. Our first Gym Battle, and Shoryugget gets drunk off her ass and into cuh-raaaaazy shenanigans!