Part 4: Day 2 - Hugs Team Base
The next morning...


...I'm still the same. The way I look... I'm still Meowth. Why was I turned into a Pokémon?

...hmm... I don't understand this at all... I still feel sleepy... not feeling well...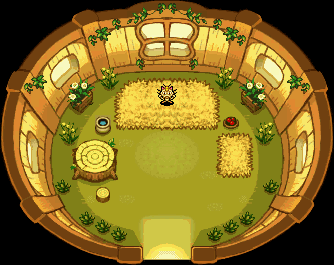 The point of making you go back to bed right after you wake up is to teach you that your bed is where you save the game. Interestingly, it isn't until you've saved that the game allows you to skip the introductory movie. And by 'interestingly', I mean 'frustratingly' if you're trying to get some Pokémon type the game doesn't want to give you. Cubone!

Anyway, Jake catches five.

...oof... I feel much better! I still look like a Pokémon, but... Oh, that's right. That Pokémon... I think it was Sheldon? We made a promise to form a rescue team together... I wonder what Sheldon is doing? I should go out.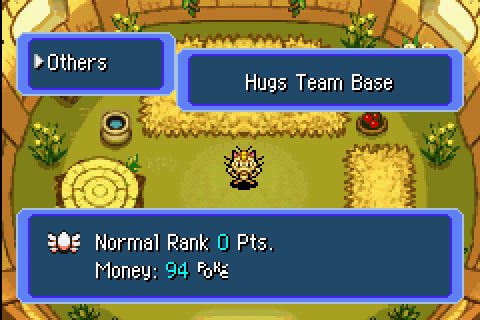 Here's our out-of-dungeon menu. At the moment it only has one option, 'Others', which has the options and gameplay tips we saw before. It'll get more selections once we get out of the tutorial, which technically we're still in. Of note is the rank. Our rank will increase as we go on missions; the more difficult the mission, the more points we'll get. At certain point levels, the badge icon to the left will also change.


Hunh? Oh, no!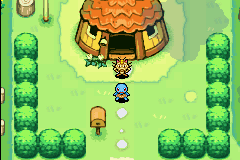 Hahaha, sorry! I was so excited, I've been waiting out here since dawn... I guess I just fell asleep! Anyway... Our rescue team officially begins! Let's do this right!

...

...

...So, anyway... We don't have any job offers yet... Hahahaha...

Oh, yeah! Maybe there's something in the Mailbox...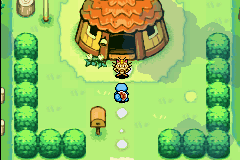 Sheldon checked the Mailbox. The Mailbox contained a Rescue Team Starter Set!

I knew it'd be here! It's the Rescue Team Starter Set!

You always get one when you start a rescue team.
Sheldon opened the Rescue Team Starter Set. There was a Rescue Team Badge inside!
That's the badge we saw by our team rank.
There was a Toolbox inside!
Yay we have an inventory now! It's limited by slots; most items take up one slot, but a few items stack.
There was also an issue of Pokémon News inside!

Yeah! There's all sorts of good stuff in it!

This Rescue Team Badge... It's proof that you're in a rescue team. This Toolbox too... You can use it for keeping items that you find in dungeons. I'll put the stuff that Butterfree gave us in here. Might as well put it to good use. But items are really useful. Let's use them on our adventures. And we have here a copy of the Pokémon News. It has useful information for rescuers. I'll leave the Pokémon News in the Mailbox. You should read it later. And, let's see... Is there any other mail...? Did we miss anything?
Sheldon checked the Mailbox. But the Mailbox was empty.

Okay, so there isn't any mail for us after all...

If there were any rescue jobs, we would be getting mail, but...

I guess no one knows us because we just started this team. Hahaha...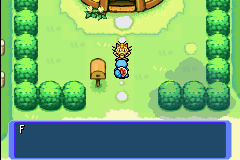 Huh? What's up?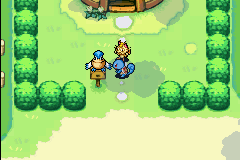 At this point, we get control back...

Maybe this is it... Jake, how about checking your Mailbox?
...but once again it is an illusion. The game wants to make sure you know how to check your mail.
Jake checked the Mailbox.

Maybe it's a rescue job request?! Come on, what's it say?
Jake read the letter.

"BZZ BZZ BZZ! I HEARD ABOUT YOU FROM CATERPIE. PLEASE. WE NEED YOUR HELP. MAGNEMITE IS IN TROUBLE. A STRANGE ELECTROMAGNETIC WAVE FLOWED THROUGH A DUNGEON... AND IT STUCK TOGETHER MAGNEMITE AND MAGNEMITE... THAT ISN'T ENOUGH TO FORM A MAGNETON. IT'S NOT COMPLETE THE WAY IT IS NOW. PLEASE. WE NEED HELP. BZZ BZZ BZZ. FROM MAGNEMITE'S FRIEND"

What do you think? Should we go for it?
But thou must!

Yes! Let's go!

That's what I want to hear! Let's do this right!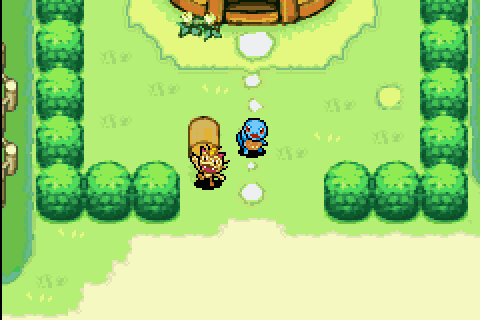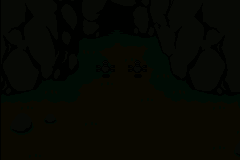 OH, YOU ARE HERE. BZBZBZZ! MY FRIENDS ARE IN THIS CAVERN. BZBZBZZ. MY FRIENDS SHOULD BE ON B6F. PLEASE HELP THEM! BZBZBZZZT!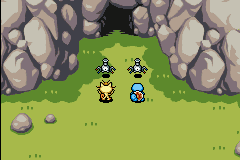 Next time on Pokémon Mystery Dungeon: Team Hugs enters Thunderwave Cave!