Part 25: - I Got Friends in Idiot Places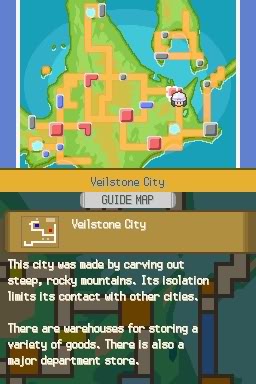 23 - I Got Friends in Idiot Places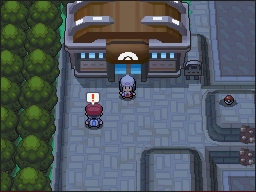 Oh hey, it's what's his face.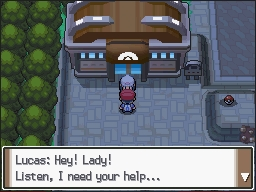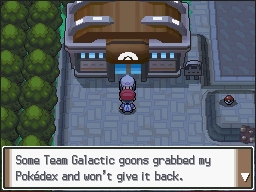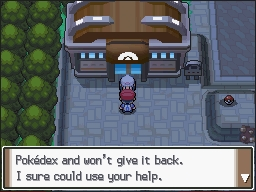 So kick their butts. You act like they're amazing trainers like me.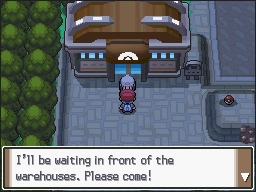 Ugh, fine. This shouldn't take more than a minute.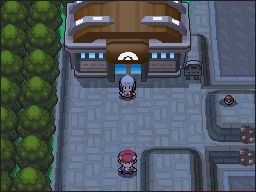 "Come into my parlor, dracula."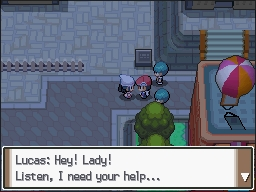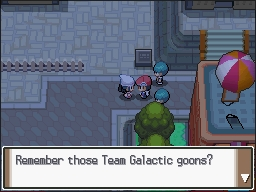 The ones you literally just told me about?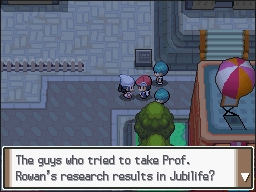 Oh, it's
those
ones? How the hell did they beat you?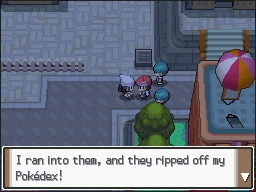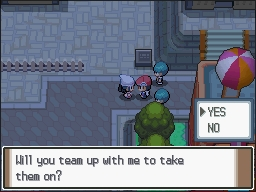 I don't know, it sounds like I'd be the one doing all the "work."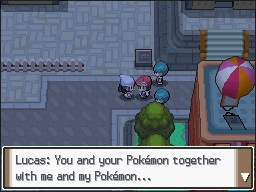 FINE.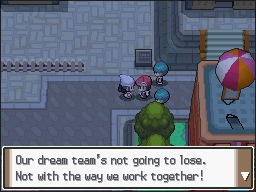 "
Or with your dark powers.
"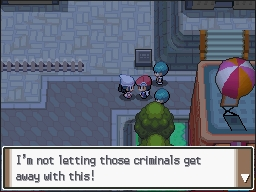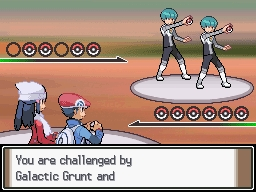 Music:
Team Galactic Battle (Super Smash Bros. Brawl version)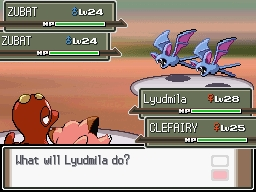 REALLY, Lucas? REALLY?!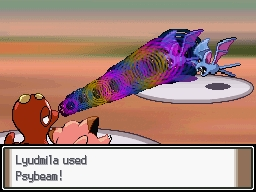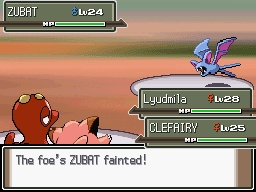 I know your Clefairy's not useless.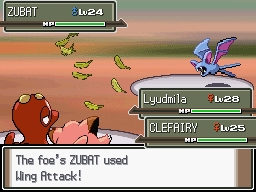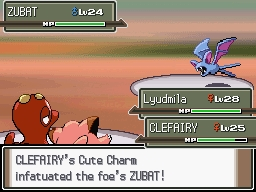 I really do, so what is the deal w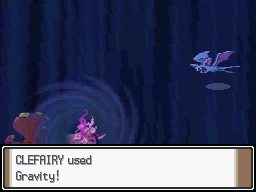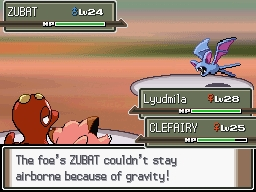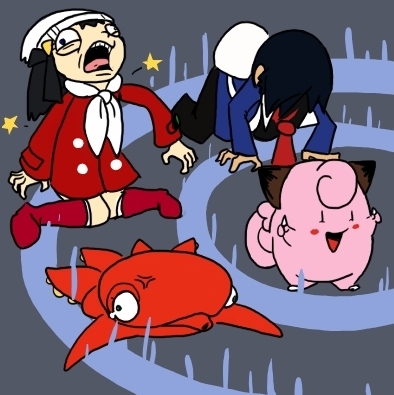 OH CRIPES MY BONES WHAT THE HELL DID YOU DO?!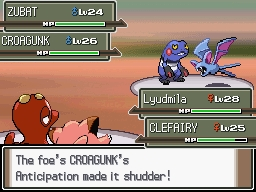 WHAT THE HELL IS THAT THING EVEN MADE OF, SWEET LORD WHY IS IT JUST STANDING THERE LIKE NOTHING'S HAPPENING.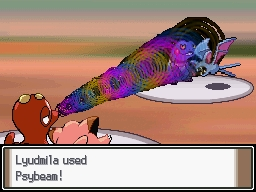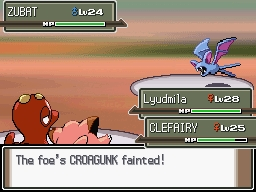 WHY DIDN'T YOU JUST HAVE IT DROP THE GUARDS TO THE GROUND,
JESUS.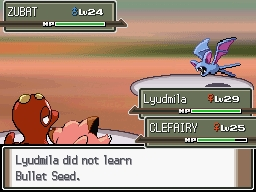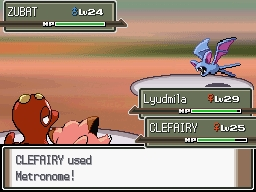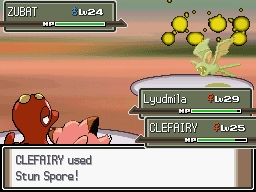 So help me god, Lucas I'm going to kick your
butt
once my bones heal.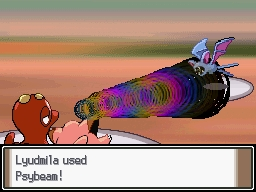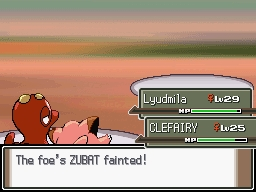 You're DANGED lucky my octopus has no bones, I'm still not sure where they went once she evolved.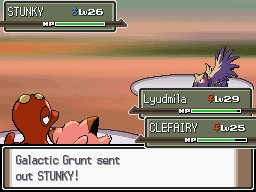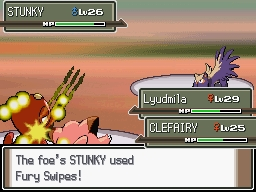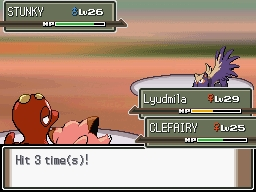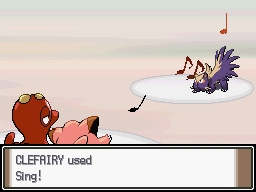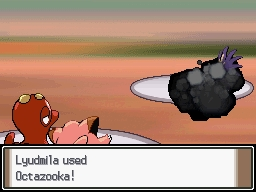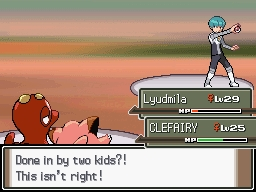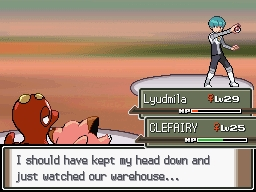 "Heh heh, it was easy because of all the gravity, get it?

"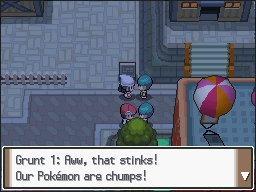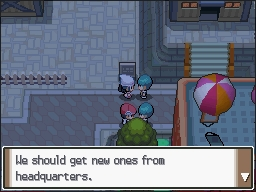 Hmm? Oh, I thought you said "chimps".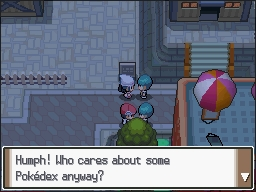 A man with such a way around words and the lack thereof. He is not to be trifled with.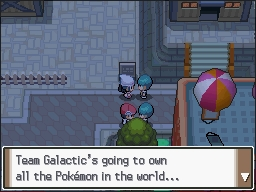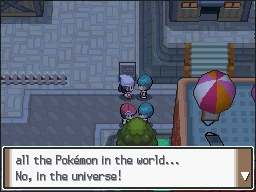 That funny because it looks like
I
already owned yours.
Heh. >B)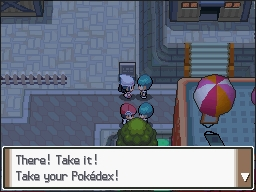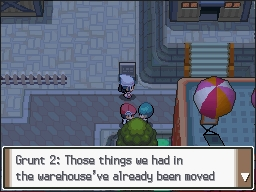 to Pastoria City.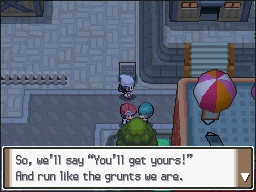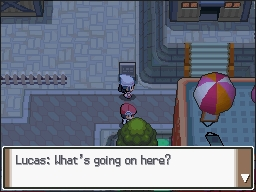 You really haven't beaten them before? I know this is a lie because we fought them before together.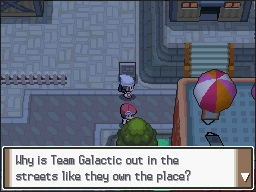 They
do
. This is private property, a place, if you will. They own it.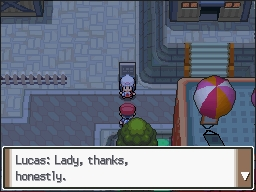 No problem, that is just how concept of ownership works.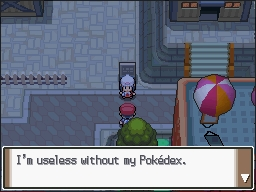 You're usele- No, too easy.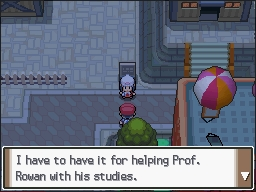 You could accomplish the same with a camera, I bet.
Well I-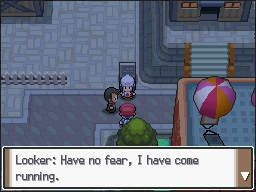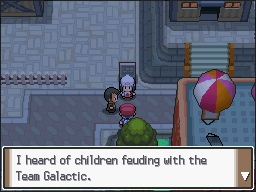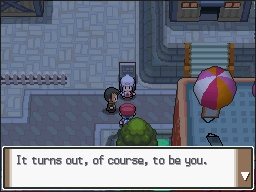 It's not really a feud.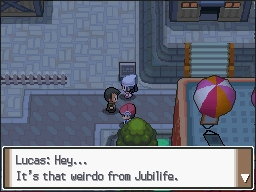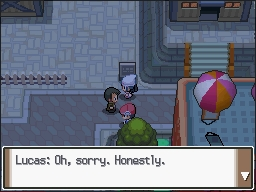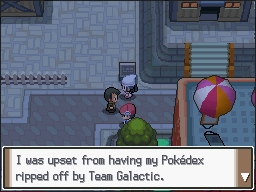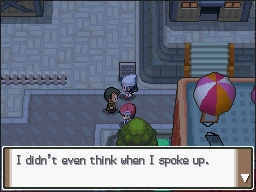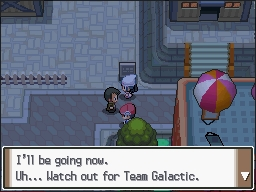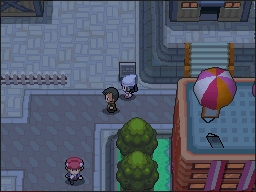 "That kid's a little weirdo."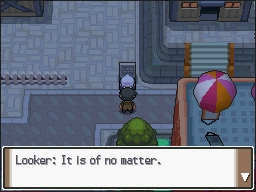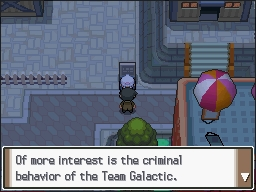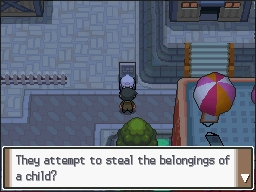 Really? I think he gave it to them.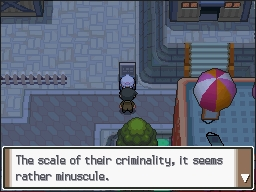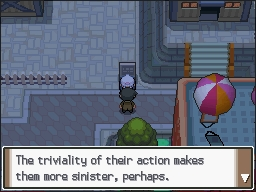 What? No it doesn't.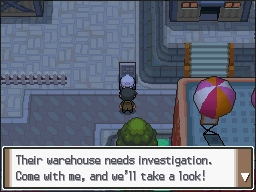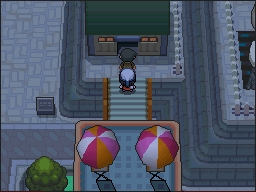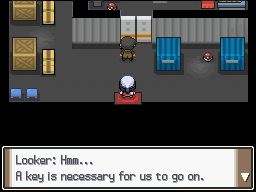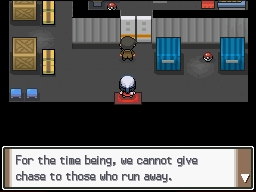 You all are taking this way too seriously. They didn't even run, they just sort of, darn what's the word, mosied?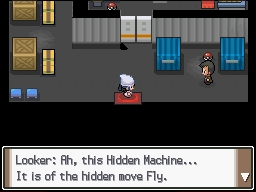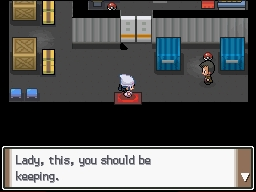 Yeah, yeah I'm gonna.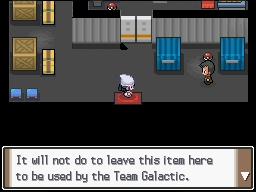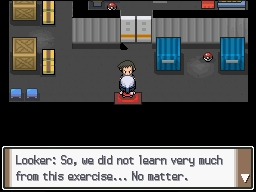 This was dumb.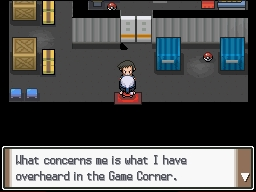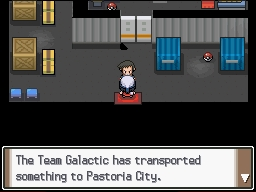 A Zubat trap. It was a zubat trap.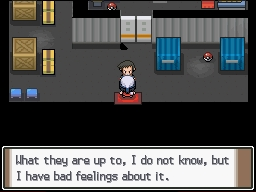 Pff.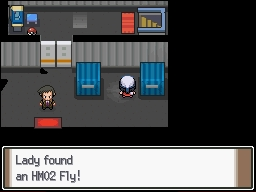 Hey, yeah. I'm getting out of here.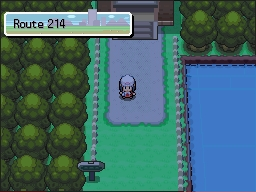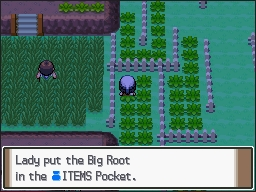 Choro Notes:
The Big Root increases the amount of HP sapped away with moves like Giga Drain and Leech Life.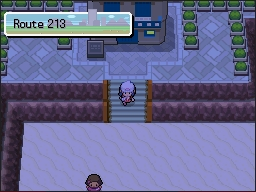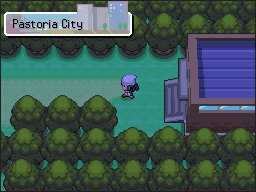 Still smells like compost here.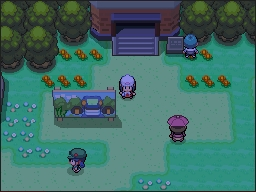 Still, no.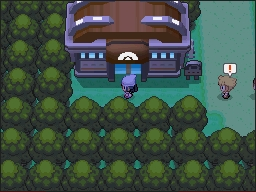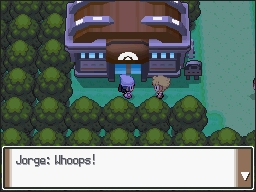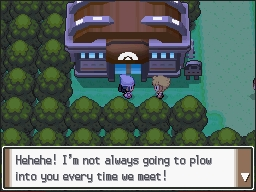 D: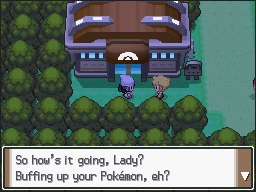 Yeah, real buff. Just two buff dudes standing together, me and my pokémon.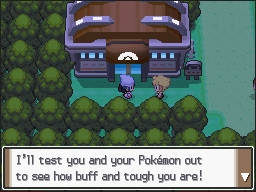 What, no. I've gotta fight Mr. Wake.

Music:
Rival Battle Theme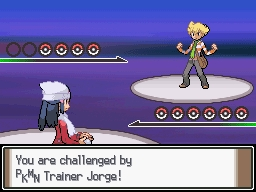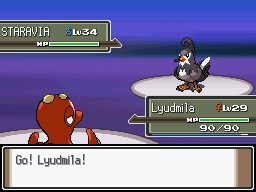 Alright then, that silly bird again?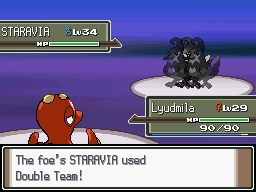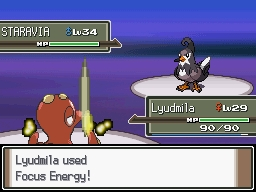 Heh heh, this is gonna be good.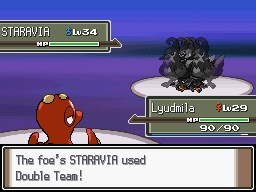 Now to just pull the trigger aaaaaand-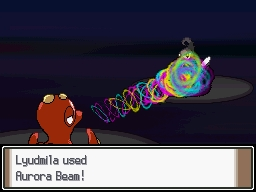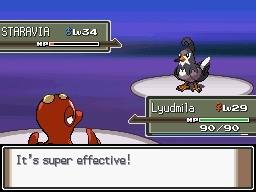 . . . wait. what. no. poop.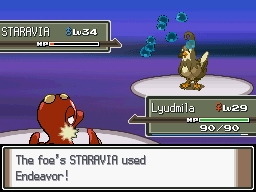 NO.
Choro Notes: Endeavor
Endeavor sets the targets HP to match the user's. So the fact I dropped Staravia to 8. . .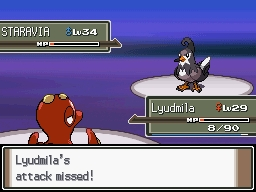 PISS.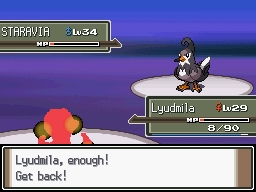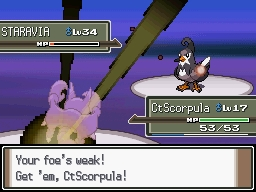 I know what that thing's about to do.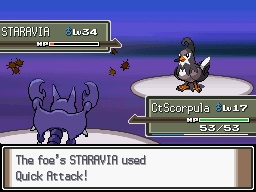 Choro Notes:
Do you see Jorge's strategy?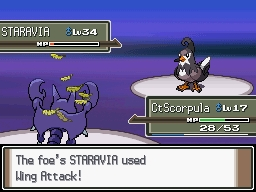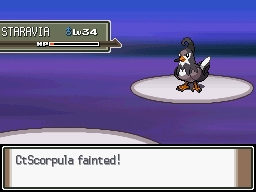 Crap.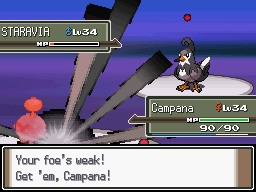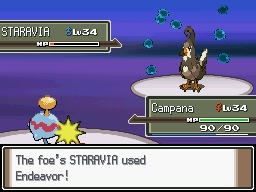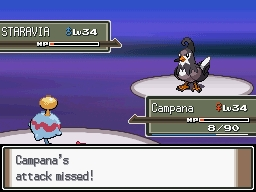 DANGIT.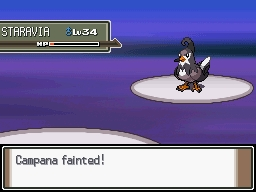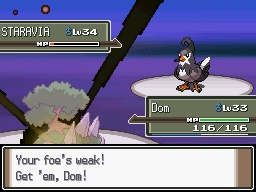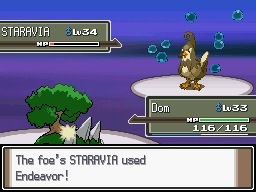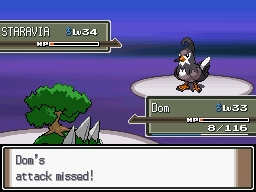 AAAAAAAAAAAAAAA.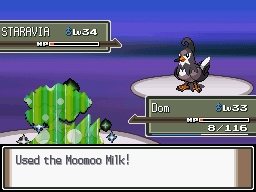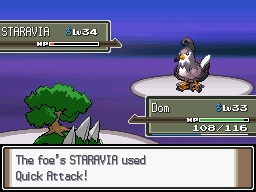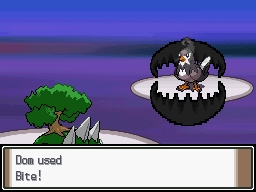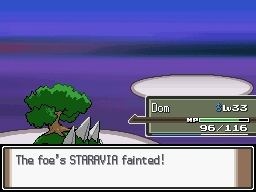 Quick Claw you are the best~~~~~~~~.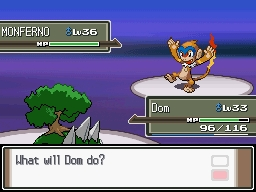 Heh heh. Still a Monferno?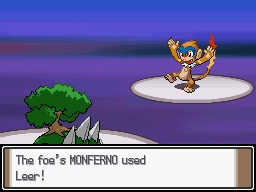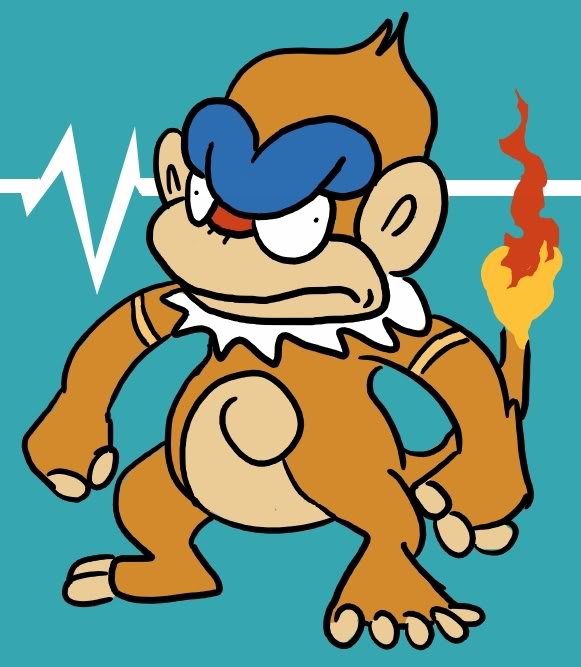 NO.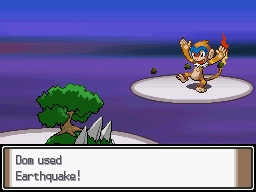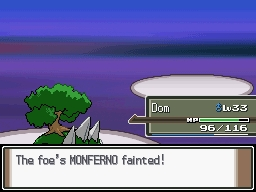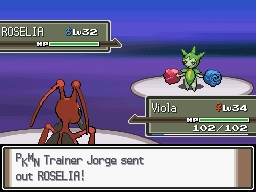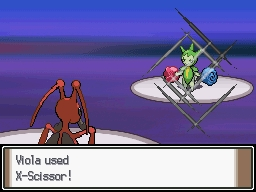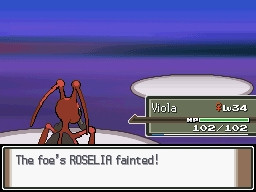 GO AWAY.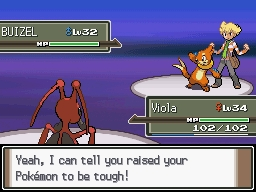 >:I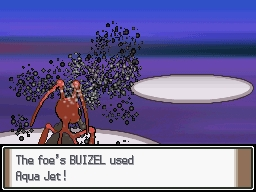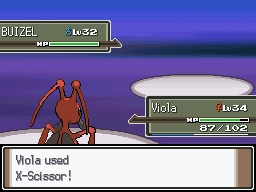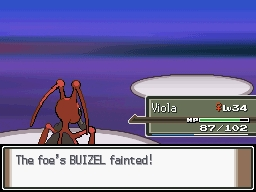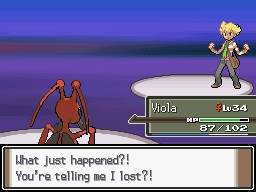 Yep! Wasn't even close again.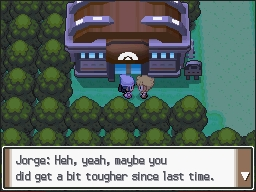 I'm always tougher, you know that.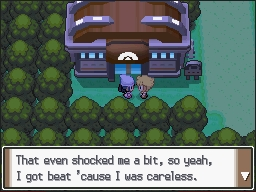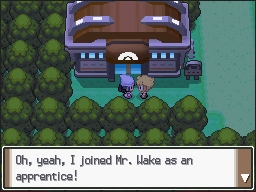 D: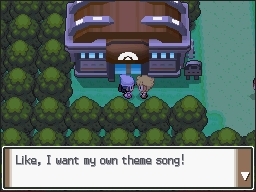 You don't have to be a super awesome wrestler like Crasher Wake is to get your own theme song, Jorge.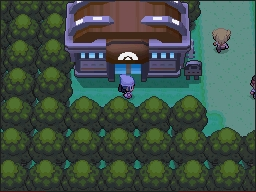 Tch.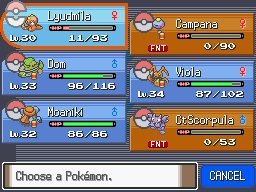 Hmmm. . .