Part 27: THERE'S A BOMB IN THE CRAPPY 90S REFERENCE.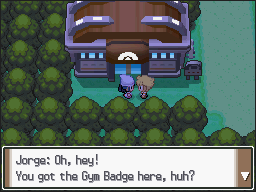 Jorge, that's a stupid question.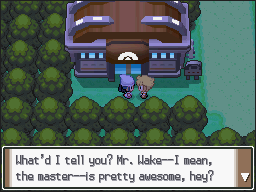 Look guy, you've got to stop being so presumptuous about my friend, CRASHER WAKE.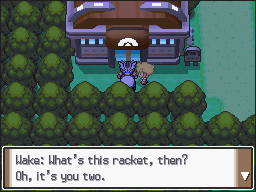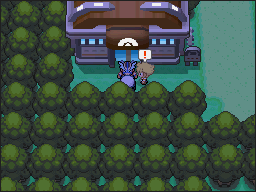 :D!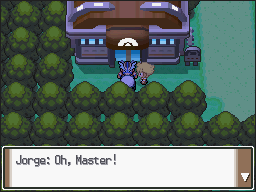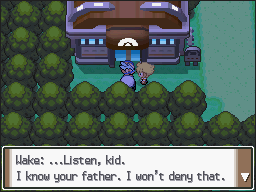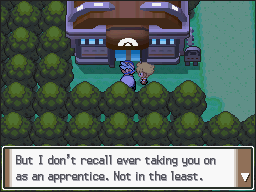 . . . wait, what's so special about Jorge's dad?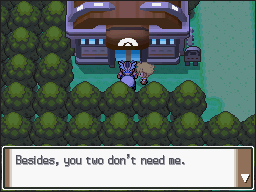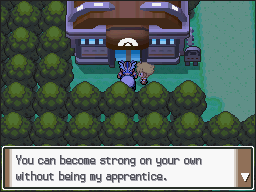 B-but friendship.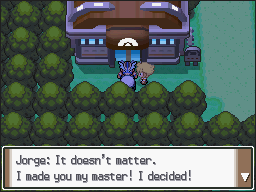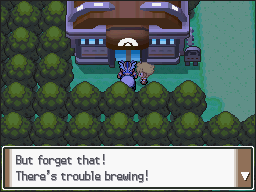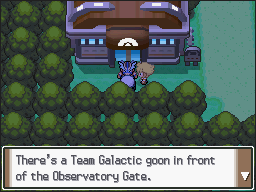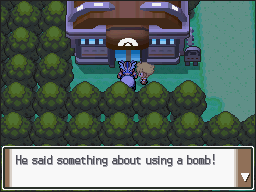 "I DON'T CARE, THE THING I SAID IS WHAT IS HAPPENING. BUT OH HEY A BOMB!" Jorge that's the stupidest tactic and it's why you got kicked off of the debate team, remember?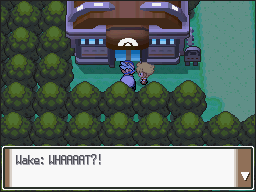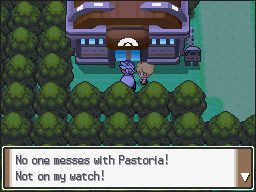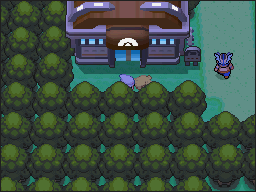 WOOOO. CRASHER WAKE. *clap clap* *clap clap clap*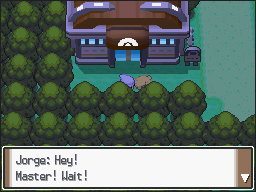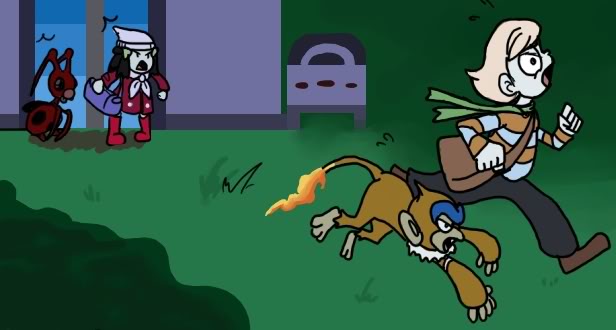 Oh, dammit Jorge! Bombs EXPLODE. DON'T BE A HERO, LIKE CRASHER WAKE.
. . .
. . .
Goddammit Jorge.
CRASHER WAKE, I'VE DECIDED TO HELP!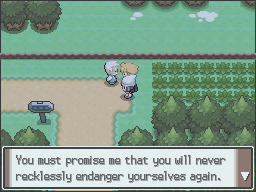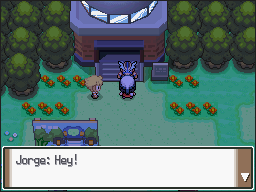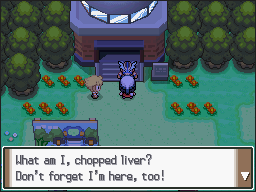 What? You were instrumental in the decision.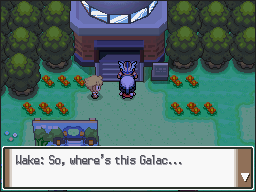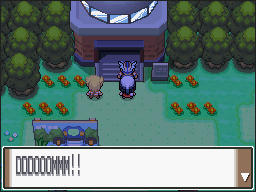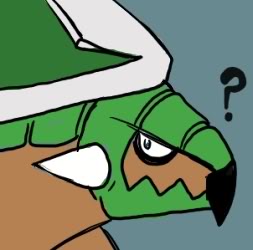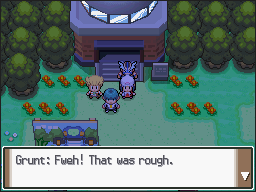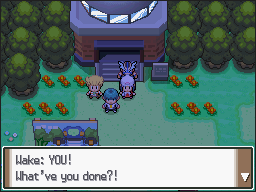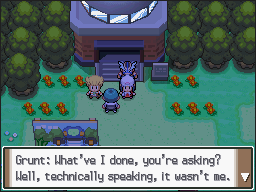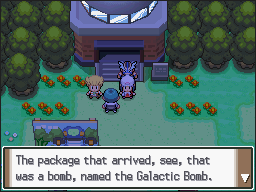 Oh well that completely clears you!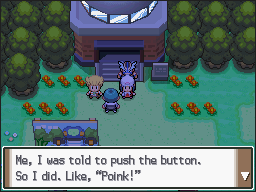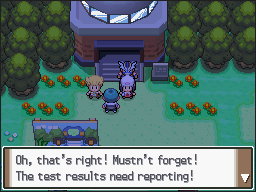 You blew up that horrible cesspit of mud and crap? YOU FIEND.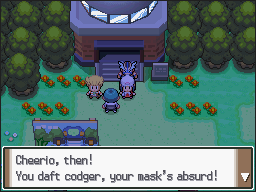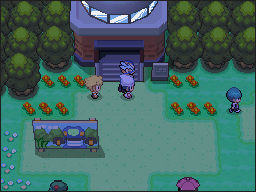 "Yeah, that just happened. Deal with it."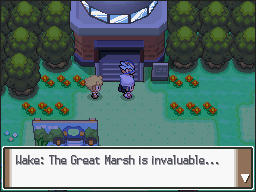 Yeah, but it still smells like rotting plant matter all the time.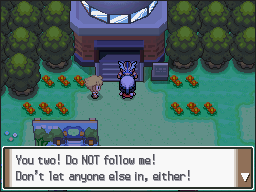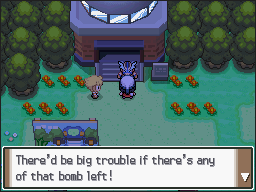 Got it! Jorge, I'm good at standing in one spot not doing anything and you're good at running, er go—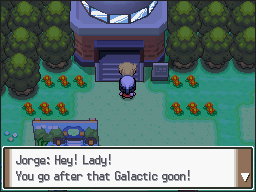 Oh look who finally stands still for something for the first time ever. YOU PICKED A WONDERFUL TIME FOR THIS, JORGE.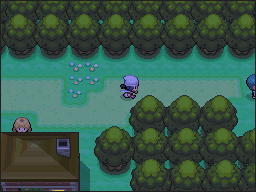 Dammit.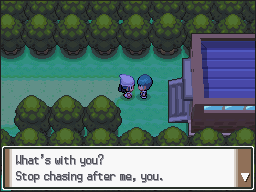 Look it's me or the kid with the monkey. You at least have a sporting chance with me.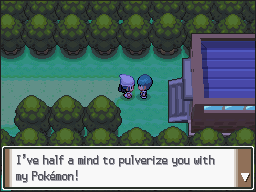 POKERMAN BATTLE LET'S GO.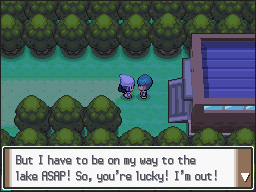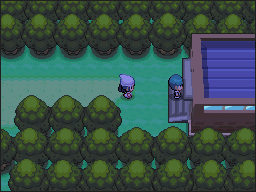 . . . wait.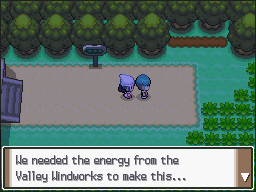 "It is different from regular energy, you see."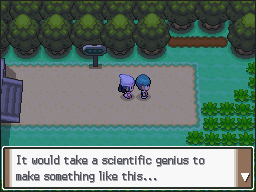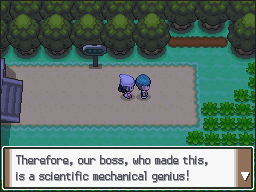 "Otherwise known as a robot!"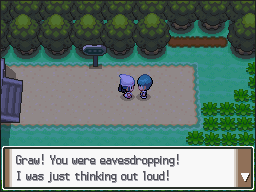 POKEMON BATTLE.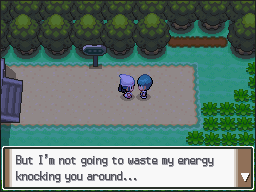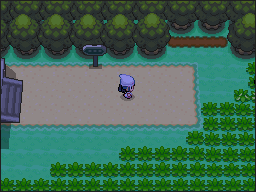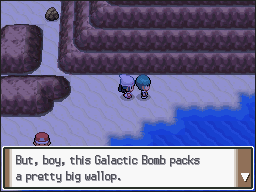 "Like an explosion or something"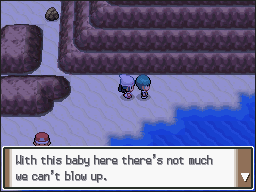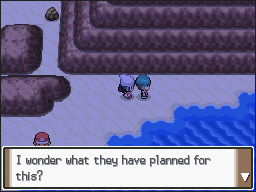 "I hope it's something I don't like and not just another marsh."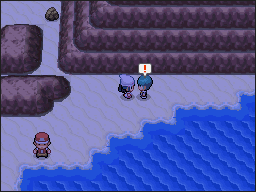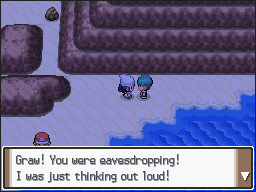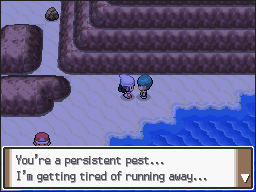 POKERMON. BATTLE.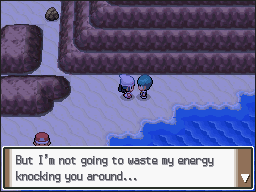 Music:
Looker's Theme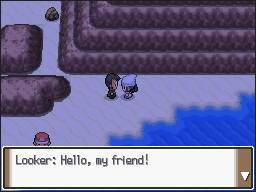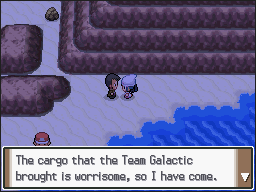 Hey, yeah. It turns out it was a bomb! Trying to catch the guy who used it! Bye!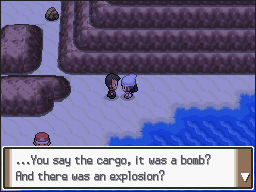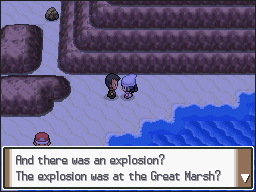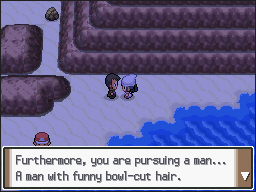 YOU ARE PRETTY BAD AT YOUR JOB, ARE YOU AWARE OF THIS?!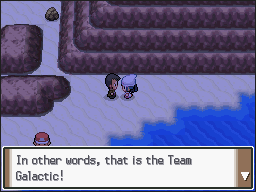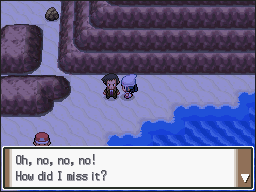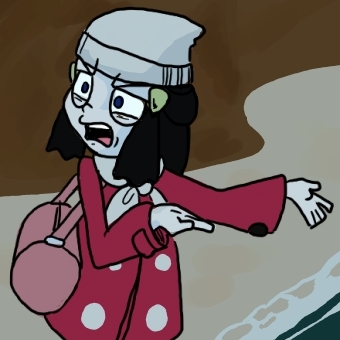 HE'S GETTING AWAY, YOU STUPID IDIOT.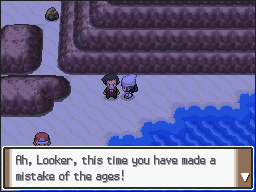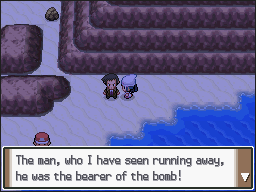 I'm TWELVE and figured it out. HOW ARE YOU SO INEPT? THIS IS WHY NOBODY TRUSTS THE POLICE.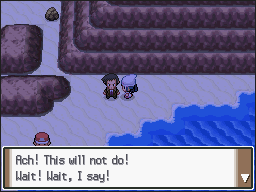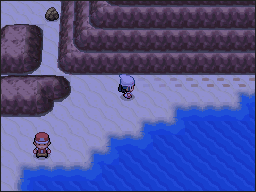 Man, fuck the Police.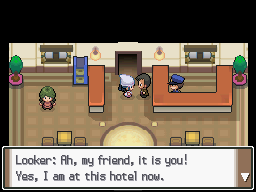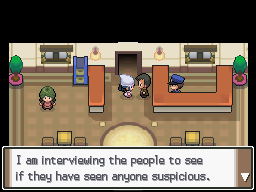 Good. Stay out of my way. Everyone above the age of twenty is apparently useless in this region.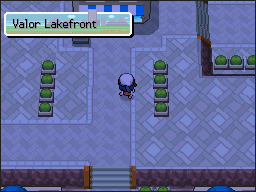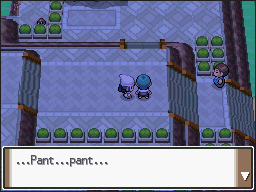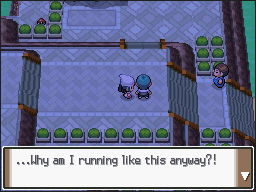 POKERMAN. BATTLE.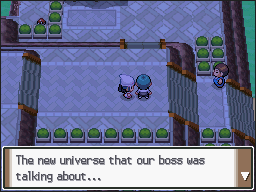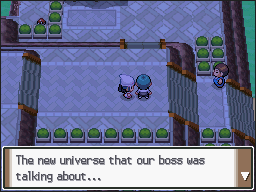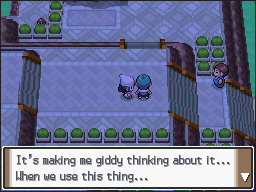 "I can't wait! I'll get my own room and it'll have bunk beds and everything!"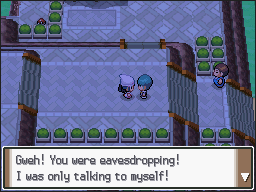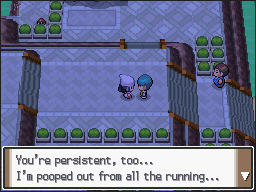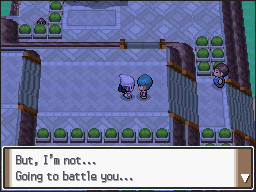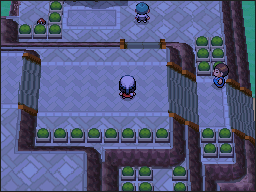 GRSARAGAGAGAGRGAGGGH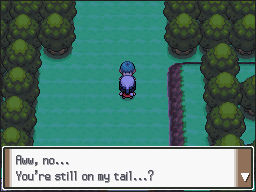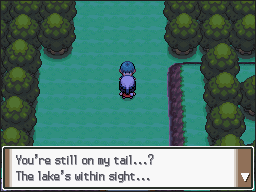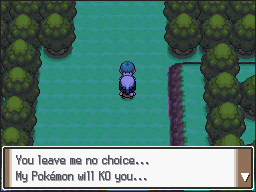 FINALLY.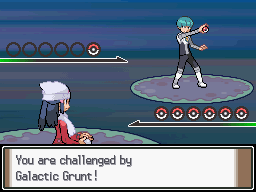 Music:
Team Galactic Battle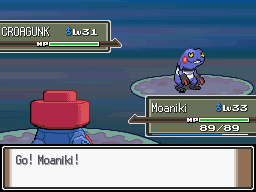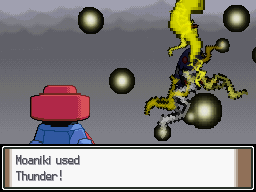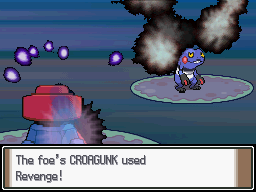 crap. CRAP.
Choro Notes: Revenge
Revenge is a fighting-type move (which Moaniki is 4x weak to) that deals double the damage if the user was damaged earlier in the turn. This particular croagunk likes to use that then follow with Sucker Punch to KO whatever he most likely crippled!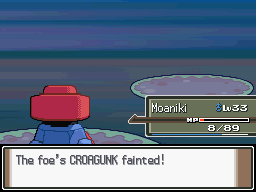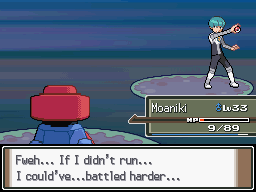 I'm not sure it works that way, but sure.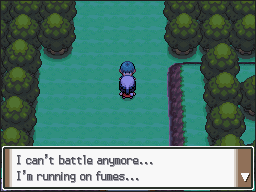 CRISIS RESOLVED, PLAN THWARTED!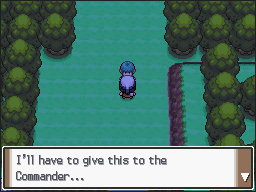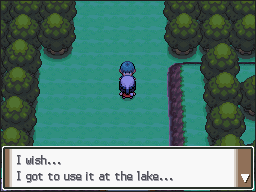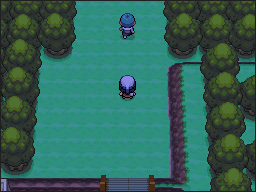 What. Wait. NO. YOU CAN'T JUST KEEP GOING AFTER I BEAT YOU!
THAT'S NOT HOW THIS WORKS, STOP.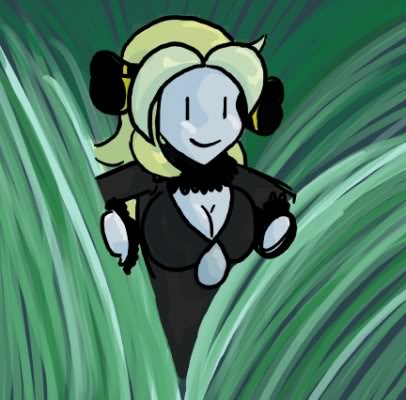 GAH!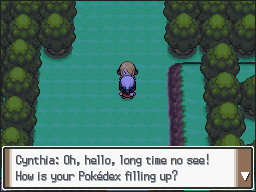 The hell were you doing in the tall grass, jumping out like some sort of bidoof?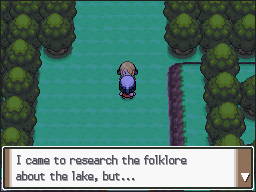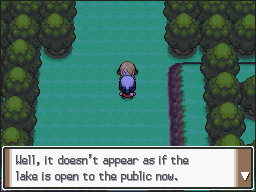 Hey yeah, something about explosives.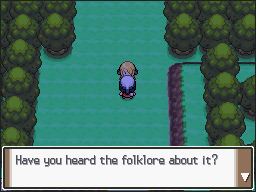 No, but it's a lake so I'm assuming there's some sort of legendary mirage pokémon in there like Dratini.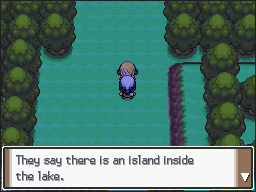 That's a terrible legend.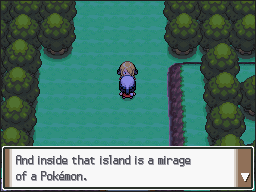 So, not a mirage pokémon. But a mirage OF a pokémon. That is ALSO a terrible legend.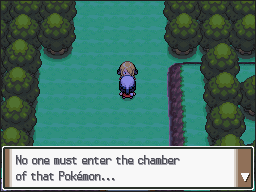 "PAY NO ATTENTION TO THE POKéMON BEHIND THE CURTAIN."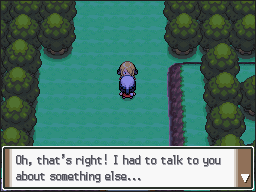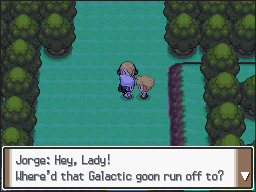 Jorge?! I thought you were watching a bomb explode or something. Anyway, the goon cheated and left af—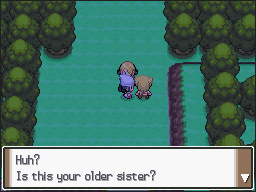 Man, I don't know who she is, she just emerged from the tall grass. She gave me a magical egg earlier. FOCUS, JORGE.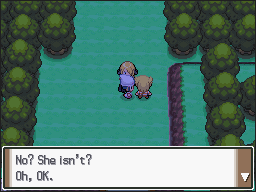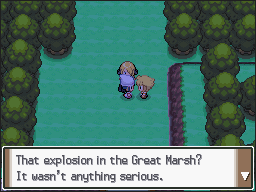 "Mr. Wake and his floatzel did some awesome tag team moves and everything was better, it was AMAZING. Man, why'd you run off? You missed it."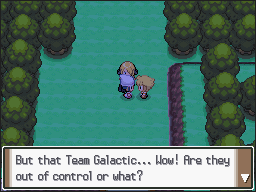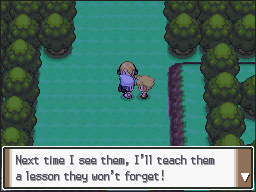 They're fucking stupid, that hasn't changed. Now they're just idiots with explosives.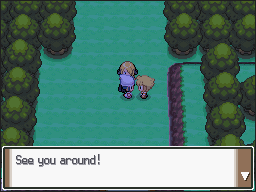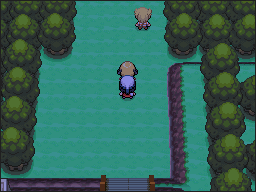 Go for it, they're still not all that dangerous.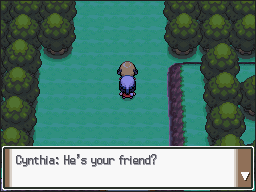 Yeah, sure.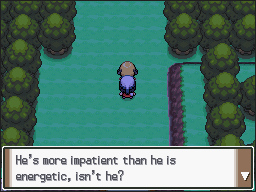 A little from column A, a little from column Spaz.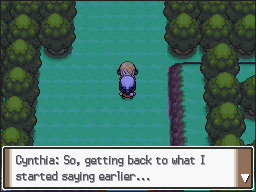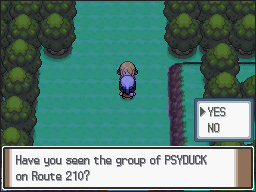 [>No.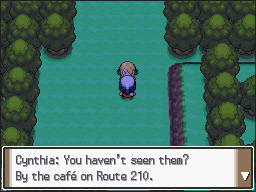 I choose to ignore them until they go away.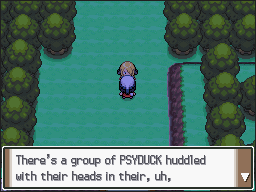 hands. . .?"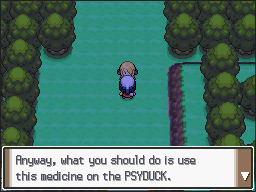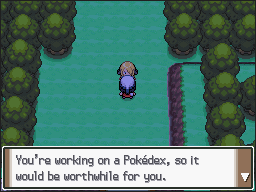 "Oh. you've already seen Psyduck. . . "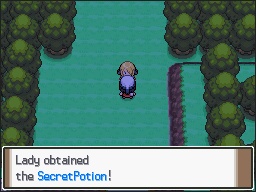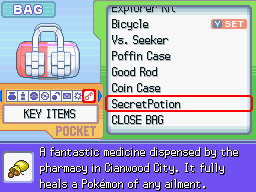 Cianwood? Never heard of it.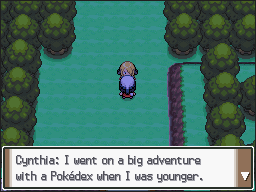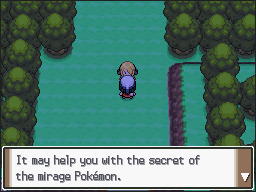 Which one?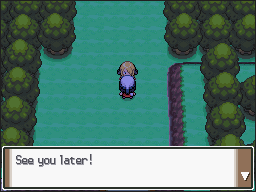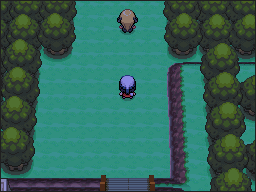 What a strange woman.