Part 29: Mountains, Birds and Spacemen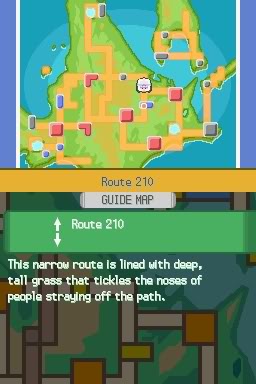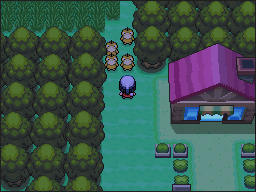 Ugh, they're still squirming.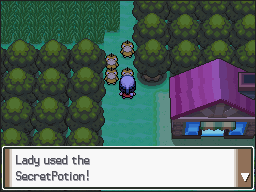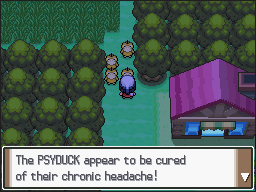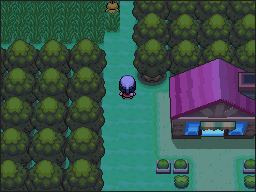 It smells of platypi, here.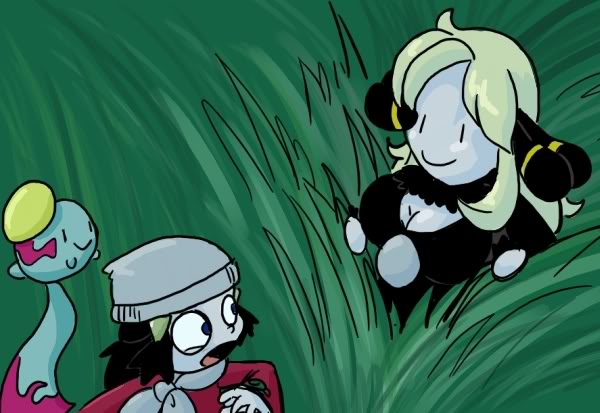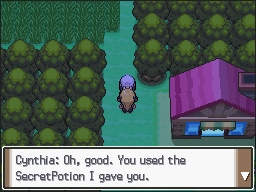 AAAH.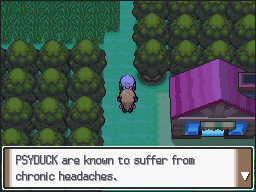 I know. Birds fly, fish swim, psyducks writhe in pain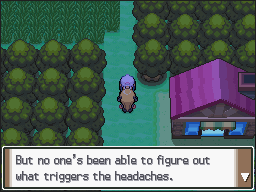 Whiskey.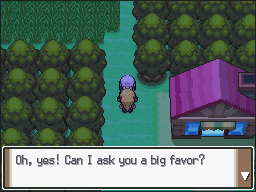 You're supposed to give me som—oh, the potion. Dangit.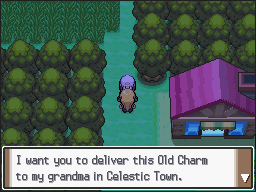 For someone who gives me strange eggs, pops out of tall grass and rummages through my things, you sure are asking me to do a lot of things.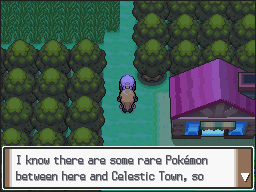 it'll be worth your while to go.
[>No.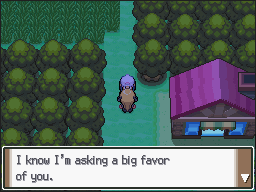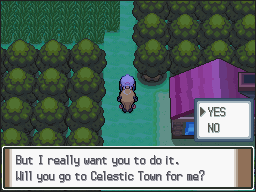 Ughhghghghhh fine.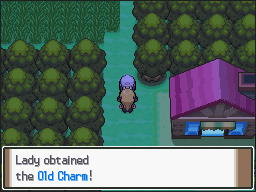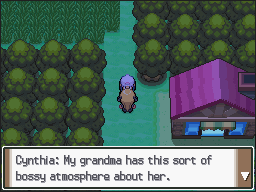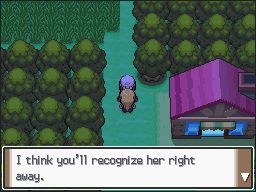 So do I, but then hey, Pokémon trainer.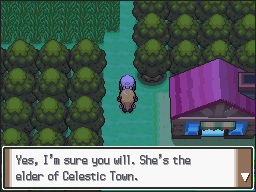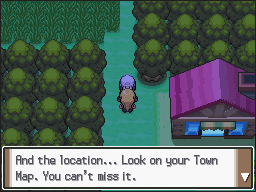 ughghgh it's all the way on the mountain.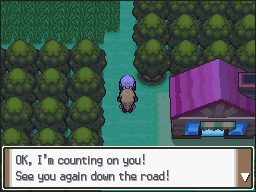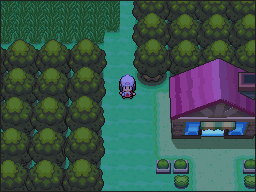 No, she's not weird at all. Nope.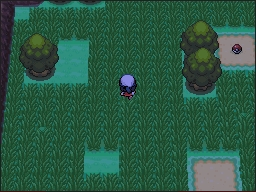 Probably watching me right now as I wade through this grass sea, even.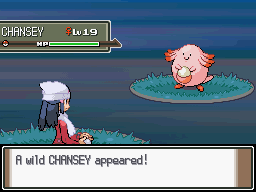 . . . no. NO. NEVER AGAIN.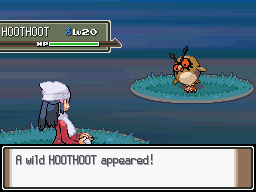 Oh. I don't think I have one of you yet, somehow.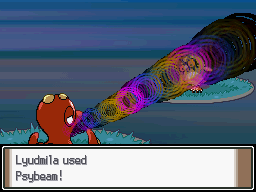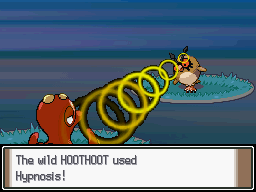 Pffffff.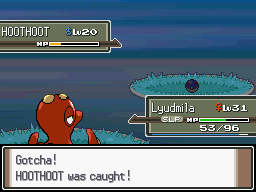 Hoothoot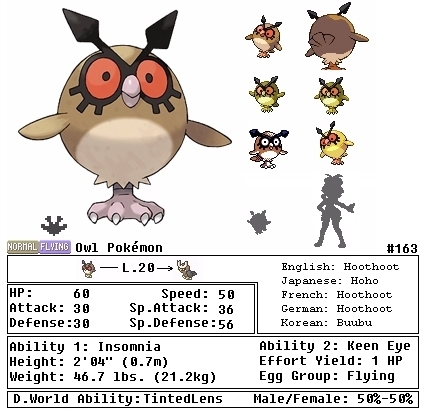 Hoothoot has an internal organ that senses and tracks the earth's rotation. Using this special organ, this Pokémon begins hooting at precisely the same time every day. It always stands on one foot. Even when attacked, it does not brace itself using both feet. It changes feet so fast, the movement can rarely be seen. Some countries consider it to be a wise friend, versed in the world's ways.
Choro Notes: I think Hoothoot look neat. That's really about it, though.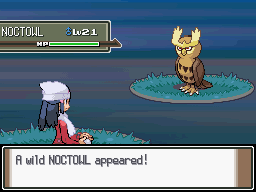 Oh my. Much larger.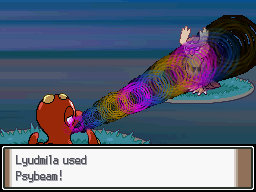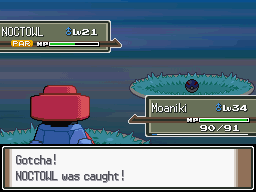 Noctowl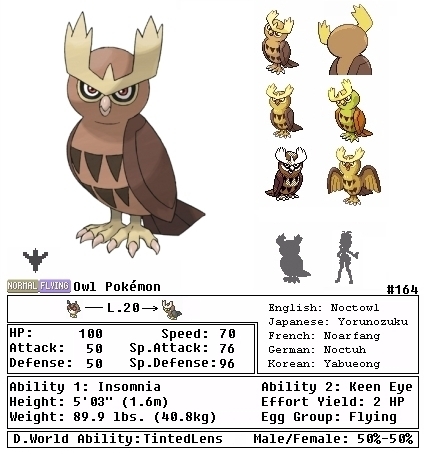 Noctowl never fails at catching prey in darkness. This Pokémon owes its success to its superior vision that allows it to see in minimal light, and to its soft, supple wings that make no sound in flight. If it flips its head upside down, it's a sign that it is engaged in very complex thinking.
Choro Notes: I love noctowl. But then that's probably because I like owls in general. Noctowl have a pretty high HP stat and their Sp.Def lets them work as decent but not spectacular walls. The main problem with Noctowl? It has probably the worst movepool for any bird that's not Pidgeot.
Reinanigans named this.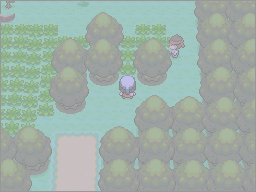 Fog. Again.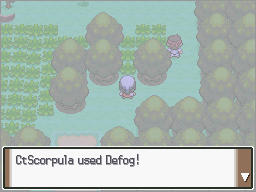 How are we gonna do this, you can't exactly flap your strange, chitinous patagia membranes. . .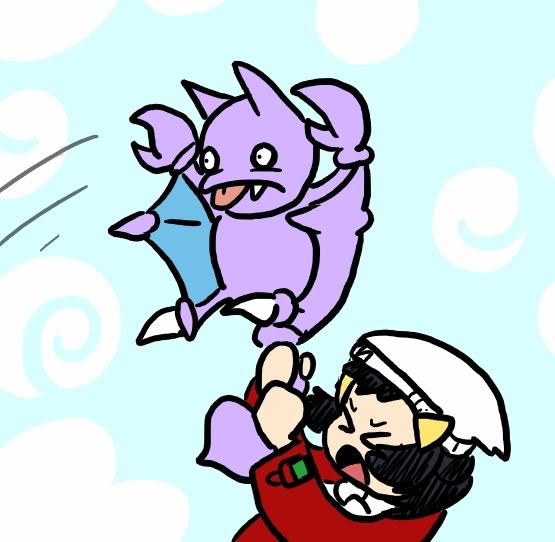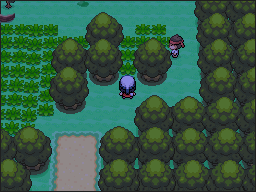 Ingenuity!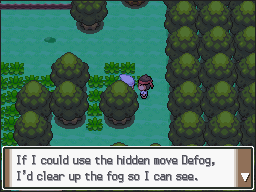 Cataracts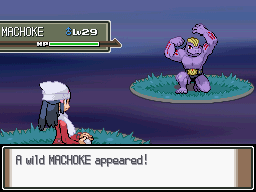 A buff dude!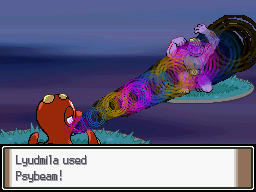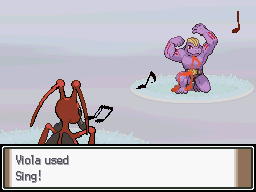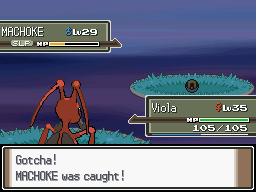 Machoke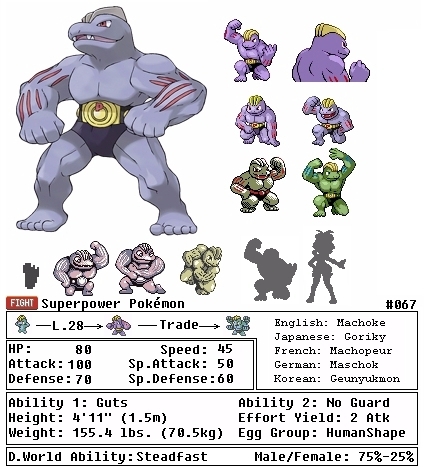 Machoke's thoroughly toned muscles possess the hardness of steel. It can lift a dump truck with one hand. It happily carries heavy cargo to toughen up. It willingly does hard work for people. On its days off, this Pokémon heads to the fields and mountains to exercise and train. A belt is worn by a Machoke to keep its overwhelming power under control. Because it is so dangerous, no one has ever removed the belt. While normally peaceful and friendly, there are accounts of incidents involving cruel Machokes.
Choro Notes: Ok, you know how fighting games always have that BIG muscle guy in the roster? Like Zangief or whatever? Machoke is that guy.
HulkaMatt Notes: SHIT BRO LET ME TELL YOU SOMETHIN ABOUT MACHOKE THEM MOTHER FUCKERS ARE BIG. STIFF. WRESTLERS. MOTHER FUCKERS JUST PICK YOU UP AND TOSS YOU AROUND LIKE NOTHING. THEY'RE ALSO MADE OF SOLID ROCK OR SOME SHIT LIKE THAT BECAUSE THEY CAN KILL YOU WITH A HEADLOCK AND WHO THE FUCK LOSES TO A HEADLOCK? BITCH ASS MOTHERFUCKERS THATS WHO. BUT NOT IF ITS FROM A MACHOKE. THOSE FUCKERS ARE STRONG. THEY'RE TOUGHER THAN 2 DOLLAR STEAKS

HulkaMatt named this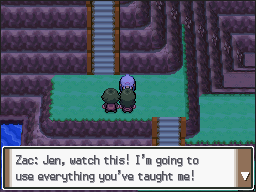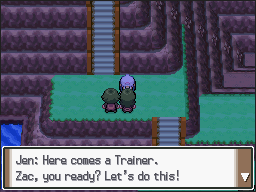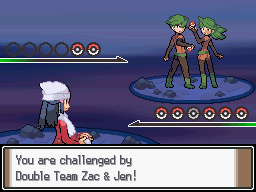 DOUBLE TEAMED?!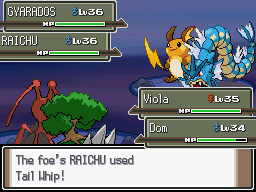 It suddenly sinks in that, leaving Dom out against a Gyarados was a decidedly bad idea. . .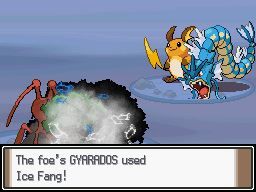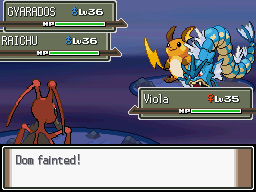 Yep! Bad idea!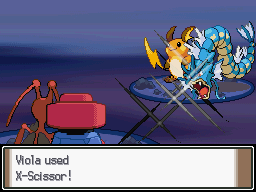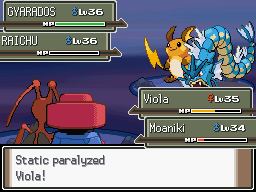 Here's trouble!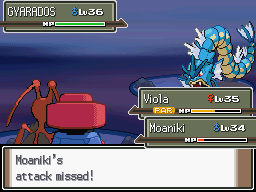 :D?!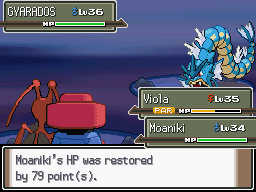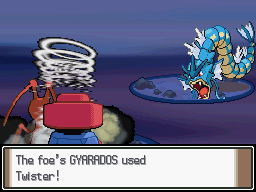 Screw it!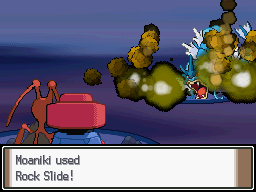 Rock beats sea serpent!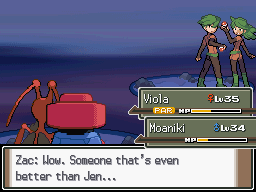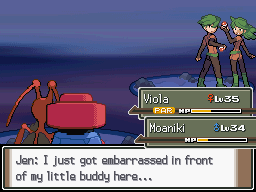 Oh that Gilligan.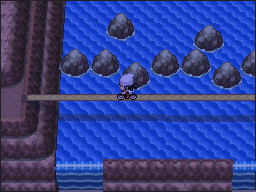 Things that are safe that I'm doing right now:
Not running with scissors
Not playing in the kitchen
. . . that's really about it.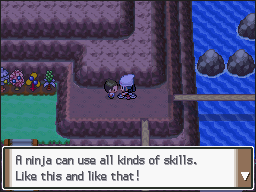 Nuh uhhh, that's a comic book. Why you gotta be so stupid Davido?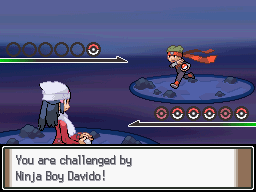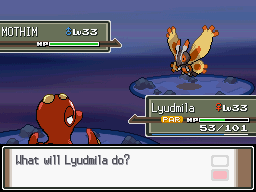 Moths are pretty ninja-y!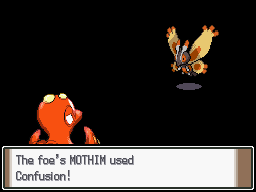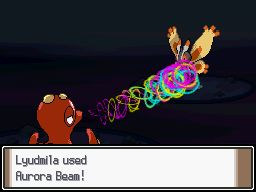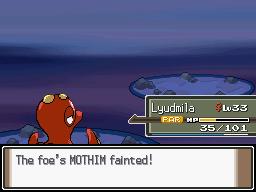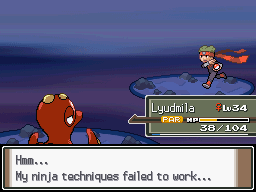 "Man, I'm never gonna be a pretty lady. . .

"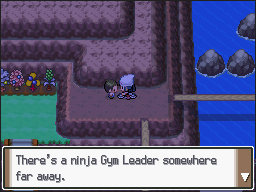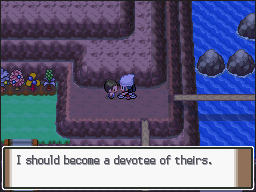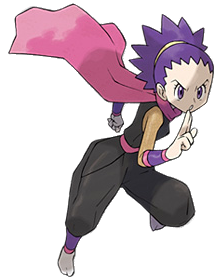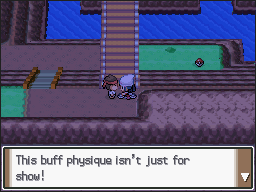 How you gon' use that buff?!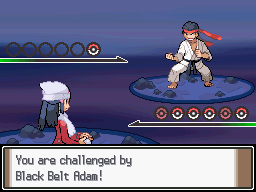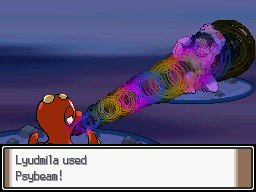 Y-your buffness. . .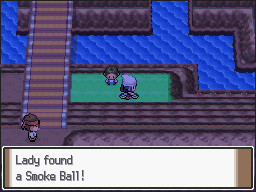 A semi useful ball.
Choro Notes:
The Smoke Ball is a hold item. If the holder tries to run from a wild Pokémon it succeeds. It has no effect in trainer battles.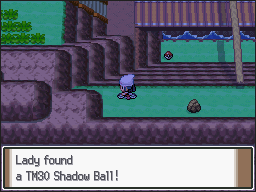 Shadow Ball
Type:


Class: Special
Power: 80
Accuracy: 100%
The user hurls a shadowy blob at the foe. It may also lower the foe's Sp. Def stat.
A super useful ball!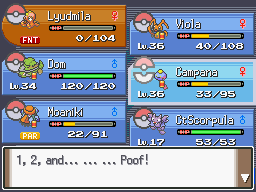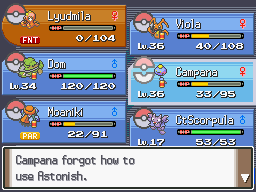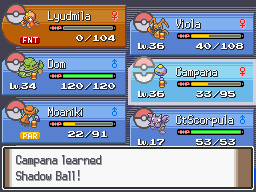 Campana, usin' her bell to call the vengeful spirits of the land to unleash their fury at the living on her opponents!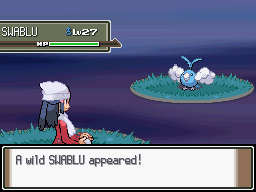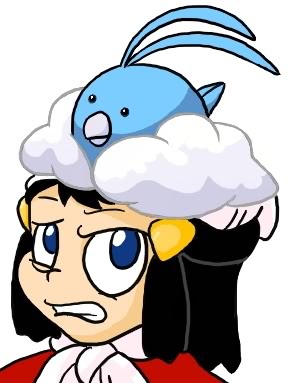 I. . . guh.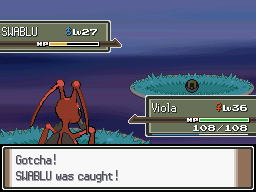 Swablu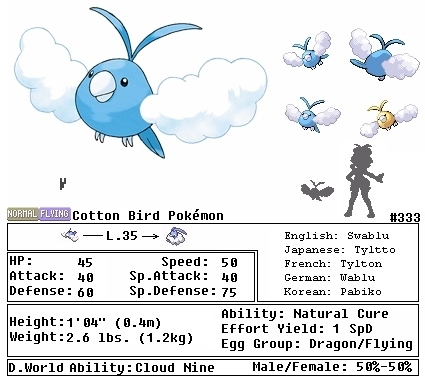 Swablu has light and fluffy wings that are like cottony clouds. This Pokémon is not frightened of people. It lands on the heads of people and sits there like a cotton-fluff hat. Swablu loves to make things clean. If it spots something dirty, it will wipe and polish it with its cottony wings. If its wings become dirty, this Pokémon finds a stream and showers itself. After enduring winter, in which little food is available, Swablu flocks move closer to towns in the spring.
Choro Notes: Swablu are fucking cute. Like, their entry just adds to it. I always feel bad for KOing wild ones so I seldom do it. I'm a tremendous faggot, you see.
HulkaMatt Notes: Swablu are fuckin adorable.


Cheapsteaks named this, I think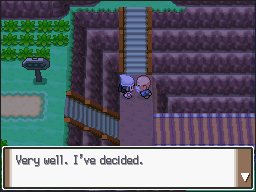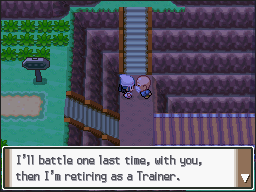 D:!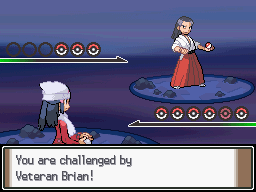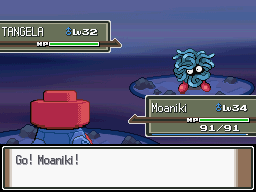 Hmm. . .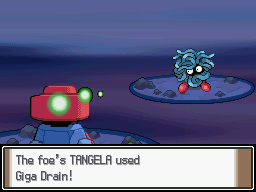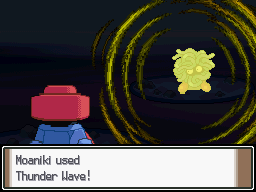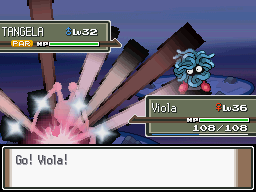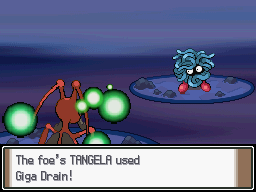 Now switch in, eat a giga drain.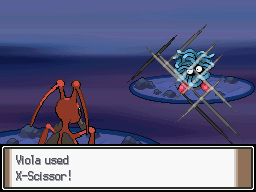 Good, goo-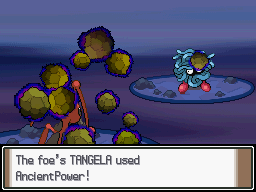 AAAAAAAAAAAAAAA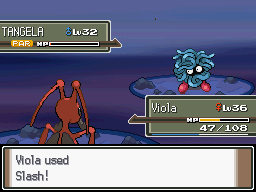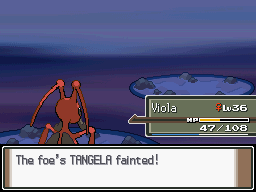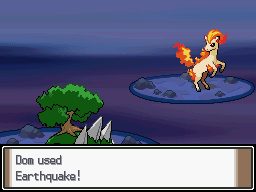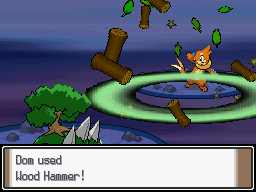 (deal with it)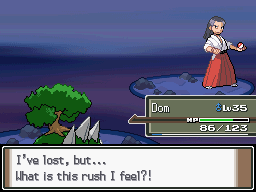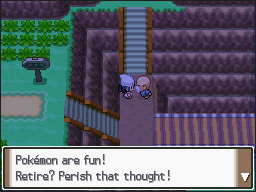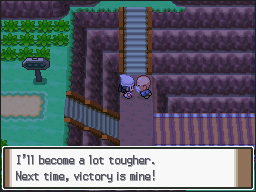 Feel good beatdown of the day.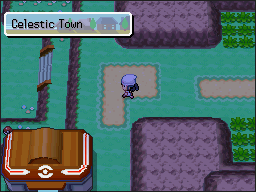 Music:
Eterna City (Midday)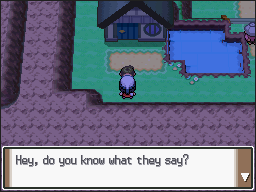 No. Why would I know that?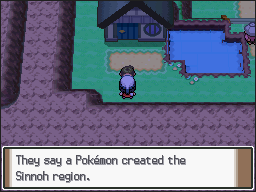 They say that about almost every region, though.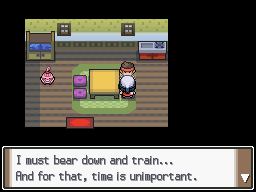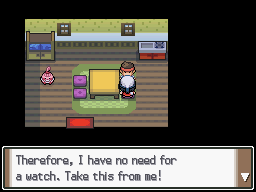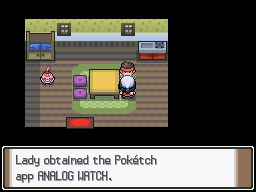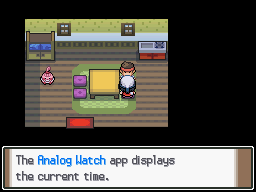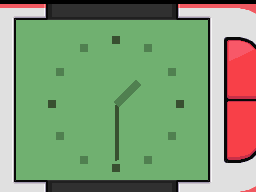 Choro Notes:
Uh. It shows an analog clock. That's it.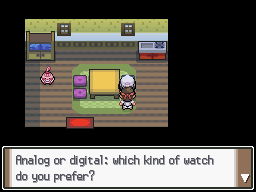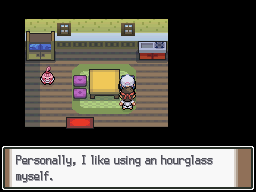 Hm.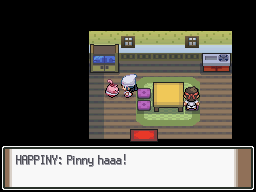 Oh. Happinies live in this town, I guess?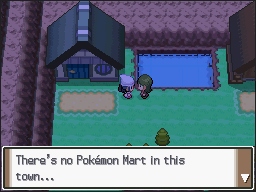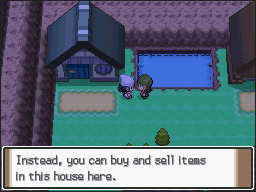 Nice little mom and pop shop. I like it.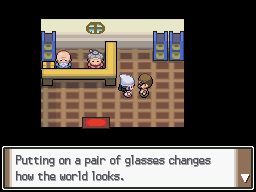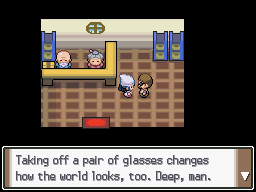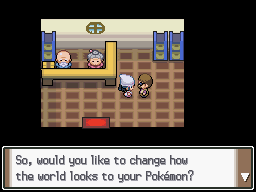 Choro Notes: Glasses Dude
If you speak to this guy at different points in the day, you'll get different glasses:
Night-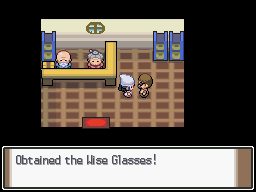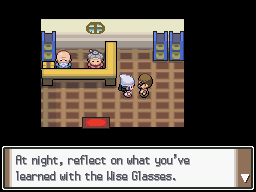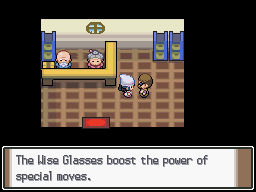 Morning-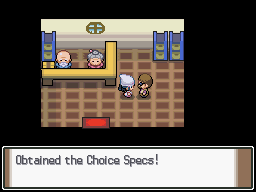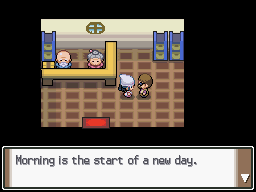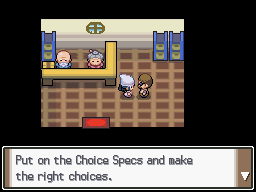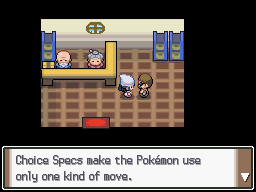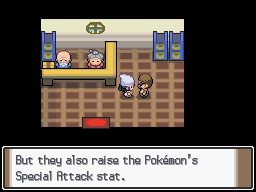 Choice Items boost a stat, but they make you stuck with using the first move you used in battle until you switch out. They're pretty handy on certain monsters!
Afternoon-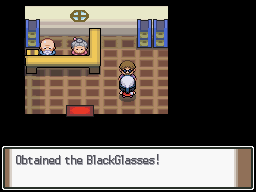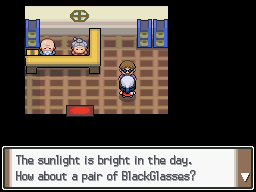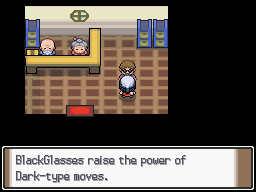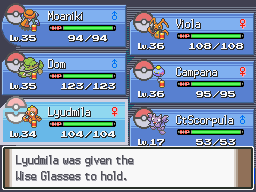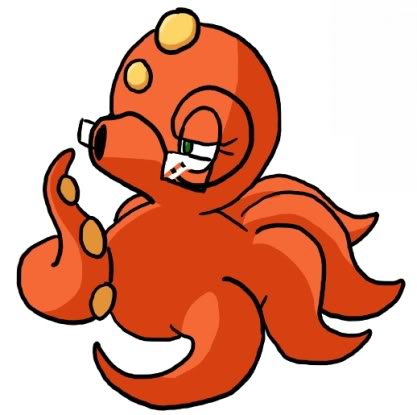 That's a good look for you, I think.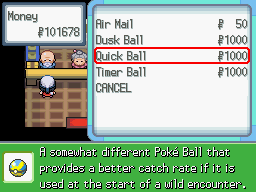 Choro Notes: Quick Balls
Quick Balls are pretty much the next best thing to Dusk Balls, they're powered up in the first few turns of battle. Against weaker wild Pokémon they're usually a damn-near guaranteed capture. That being the case: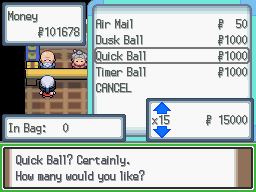 Alright, what else. Oh right, old lady.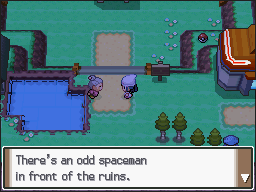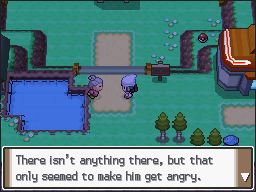 A. . . spaceman?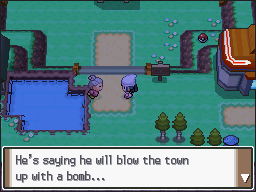 I mean, I know it's a Galactic jackass but this was a really good plan if it relied on making the old lady look senile.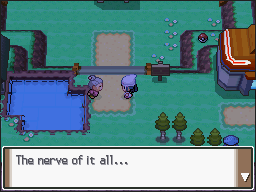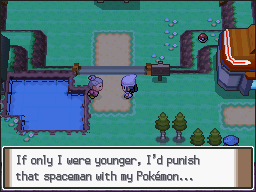 "I wish I remember where it went. . ."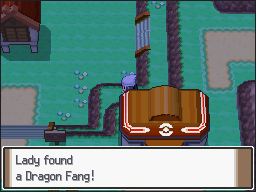 Choro Notes:
The Dragon Fang powers up Dragon-type moves of which we currently have none!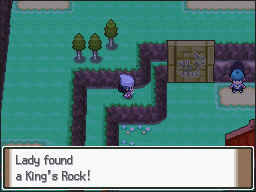 The King's Rock gives any move that makes contact with your opponent have a chance of flinching. Also has the added effect of, if traded while holding it, evolving Poliwhirl and Slowpoke into Politoed and Slowking, respectively.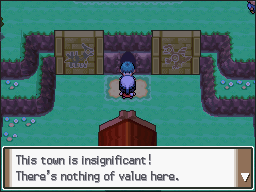 Then clearly you did not look around well enough, I got a pretty rock. An animal's tooth and a bunch of glasses!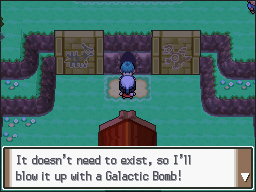 Maybe YOU don't need to exist, ever think of that? Blow YOURSELF up with a Galactic Bomb.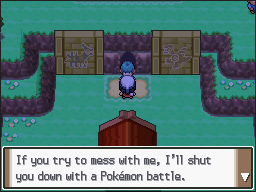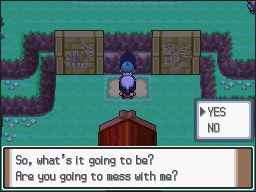 Tch, don't bring up the notion if you ain't gonna bring it, son.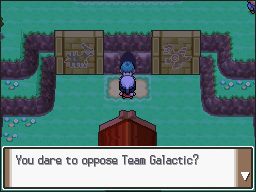 If by "oppose" you mean "Not blow up random villages, yes."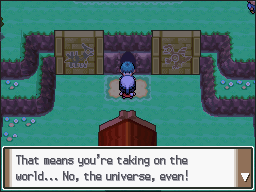 No, just a doofus.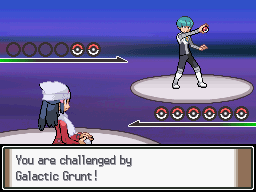 Music:
Team Galactic Battle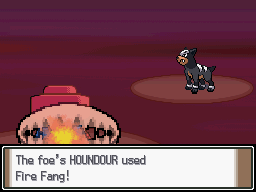 You. . . bit my moai.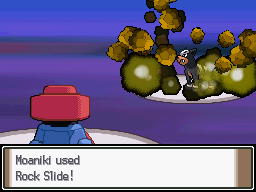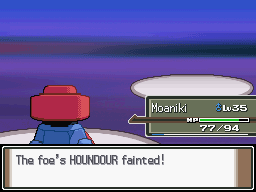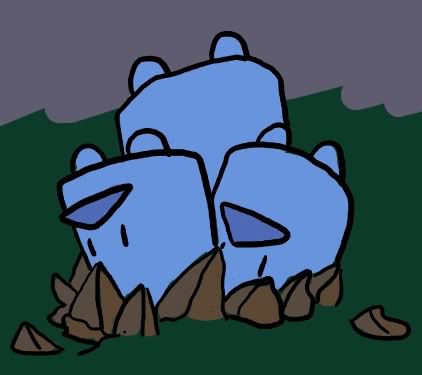 Next!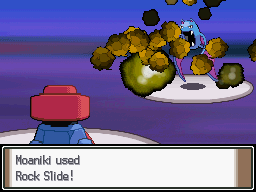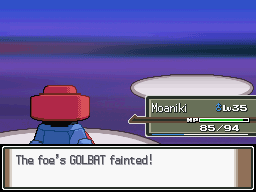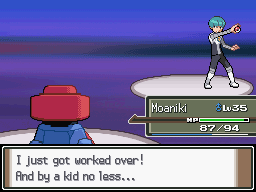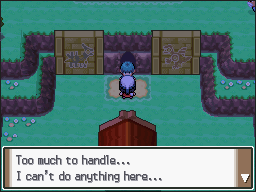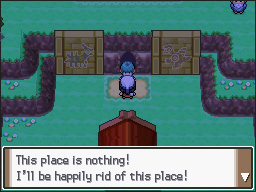 It has down home charm, sir. But yeah, hell if I'd ever live here.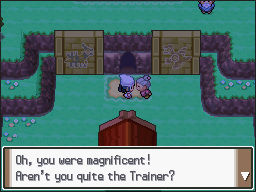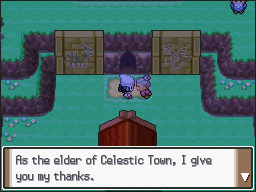 Praise and a thank you~~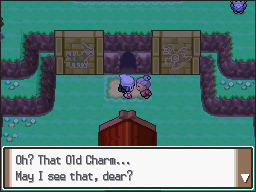 Hey, yeah. Weird woman, pops out of grass and asks me to do things. She had it.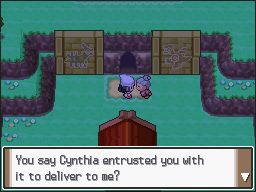 Whoa whoa whoa, I didn't say a name.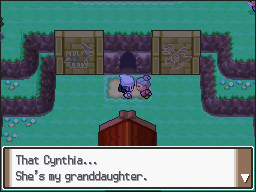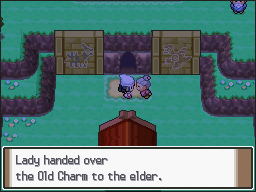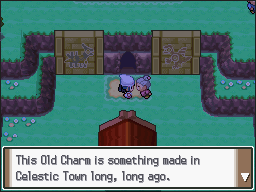 Everything here was made long, long ago I'd assume. Except for the Happinies.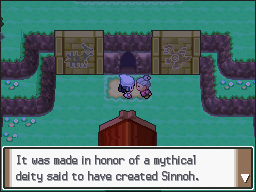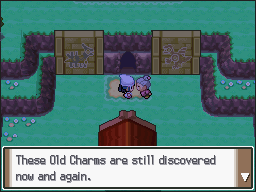 Hmmm.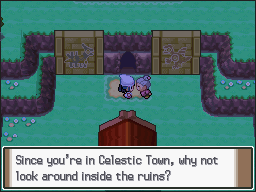 Hey yeah, sure. I haven't seen enough old stuff today.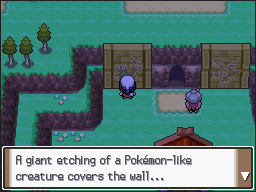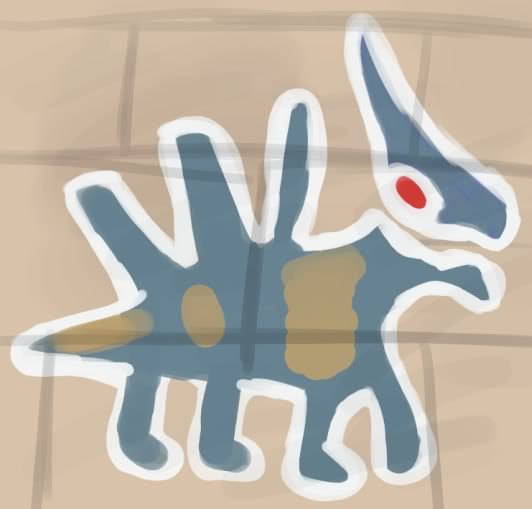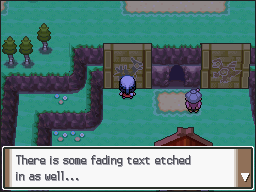 The flow of time never stops. . .
The past, future and present. . .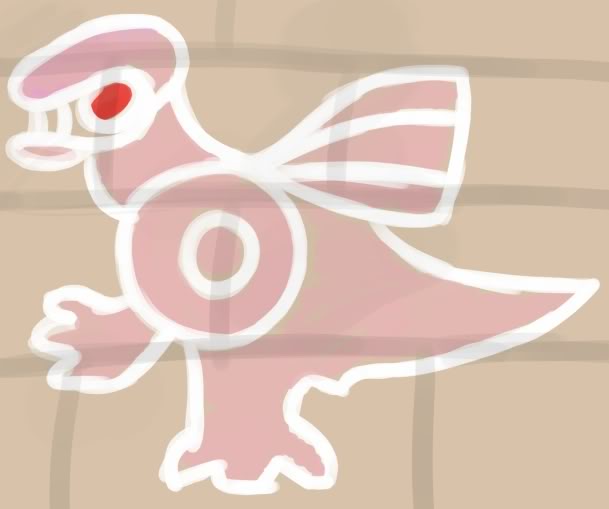 Space is ever-expanding dimensions. . .
Out spirits, too, are as space. . .

Eh. Who wrote this? Screw it let's check inside.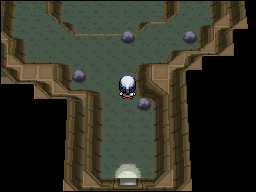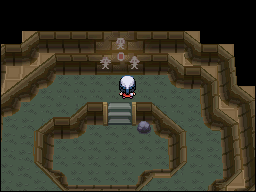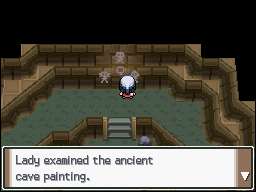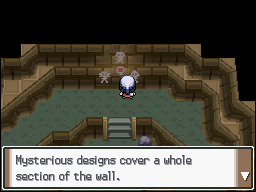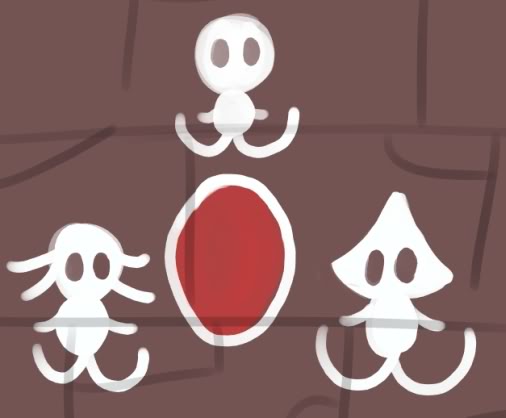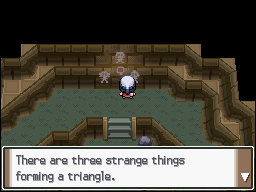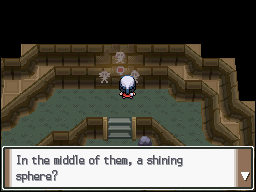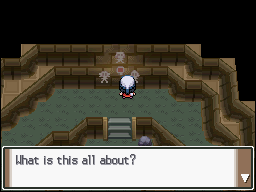 I can't believe they put an audio guide in here.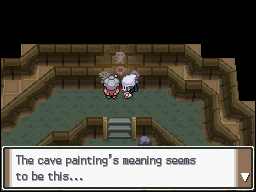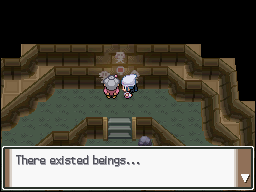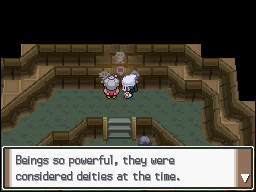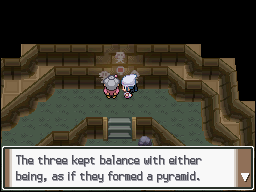 . . . three to bind the ancient god-like d—
Nope, never mind. Had a thought about something else. Lost it.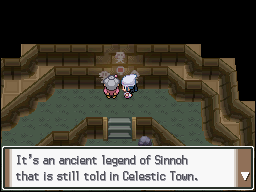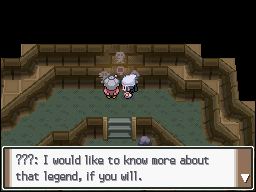 ???!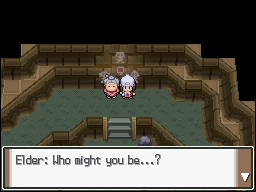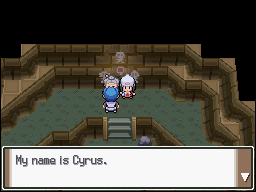 Hey it's Angsty McAnime!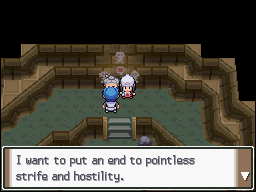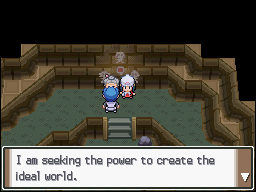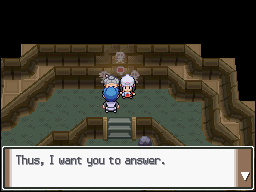 That's. . . not ominous at all.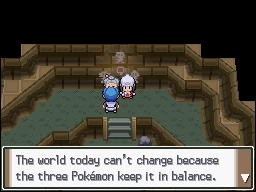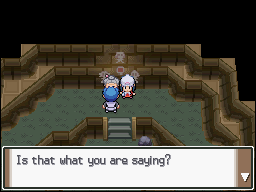 Oh! I get it! You just need a gun!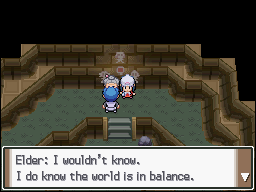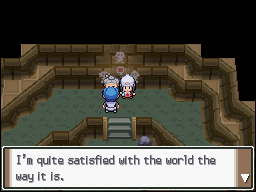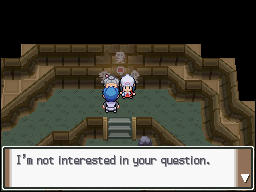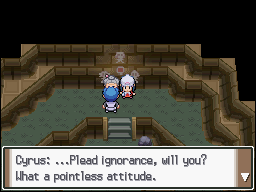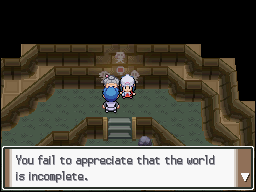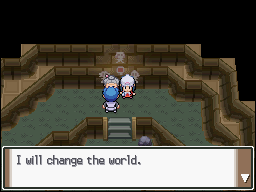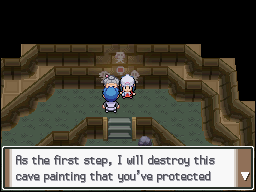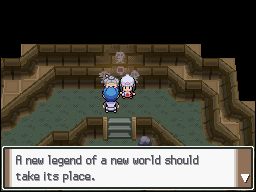 "DEAL WITH IT, ANTHROPOLOGY."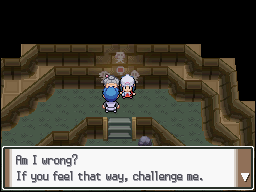 It's not a very well done drawing, but I don't think—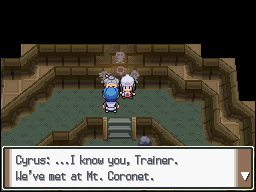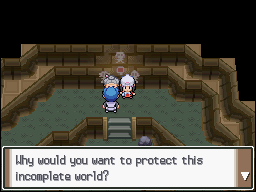 It's where I keep all my stuff. vOv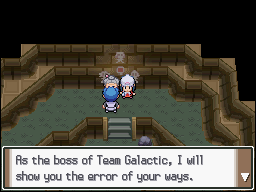 Boss Doofus then.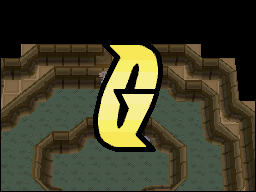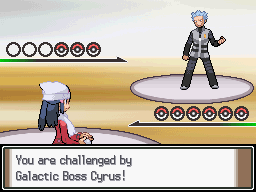 Music:
Battle - Galactic Boss Cyrus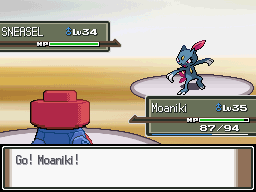 Sneasel's an Ice-type, this'll be cake.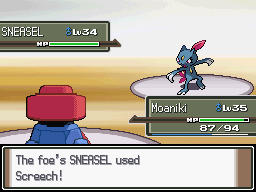 Not a problem.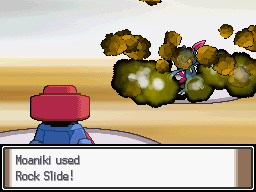 Minus one Sn—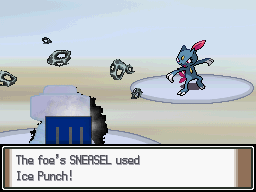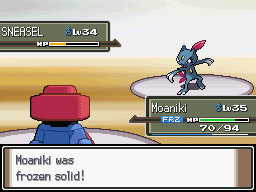 WHAT?!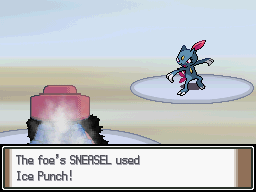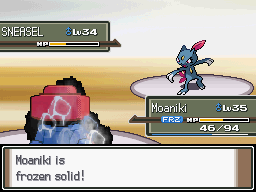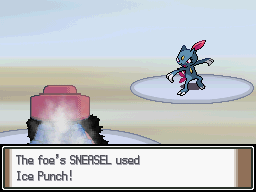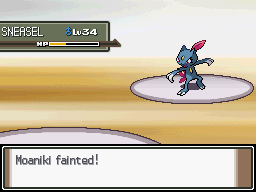 THE HELL DID THAT HAPPEN?!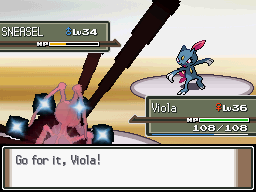 Viola should be able to—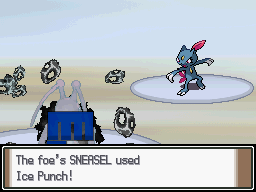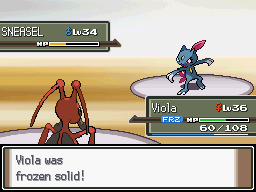 D:
Choro Notes:
She immediately thaws and finishes Sneasel with an X-Scissor.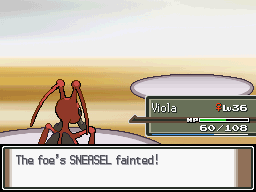 Ok. Cheap shot, you're still not all that great.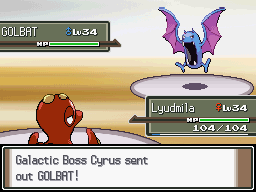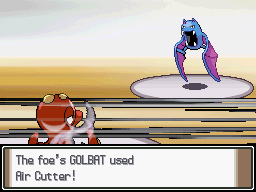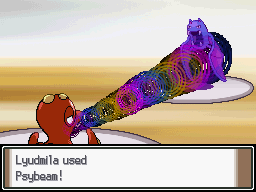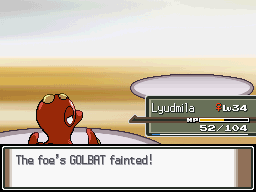 Piece a' cake.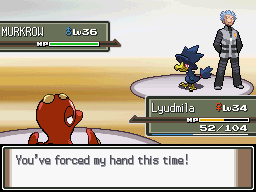 Oh no a crow I'm so scared.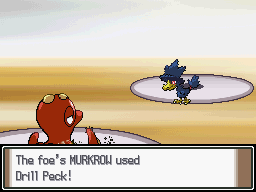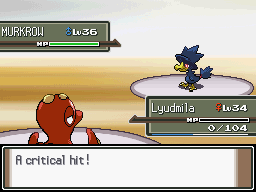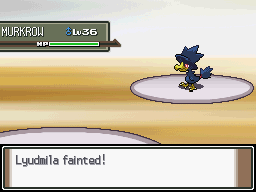 . . . jeez.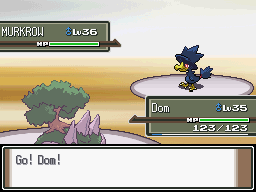 QUICK CLAW WOOD HAMMER GOOOO.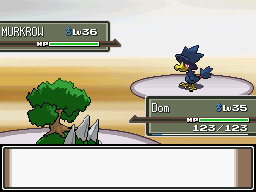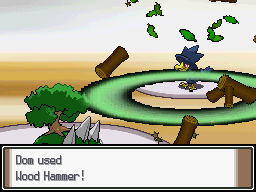 Crap. :D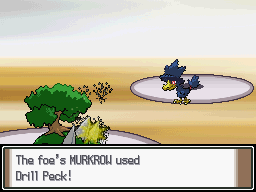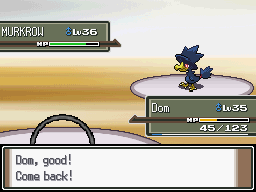 Screw that uhhhh.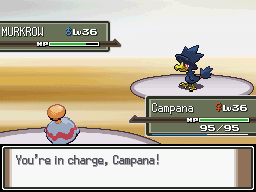 Sorry Campana!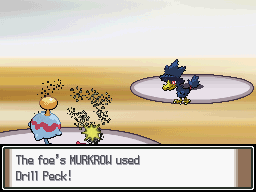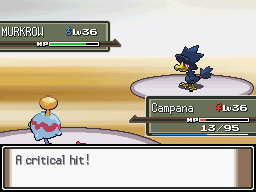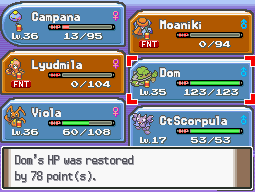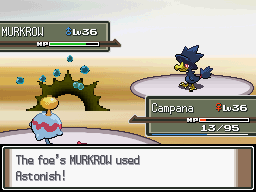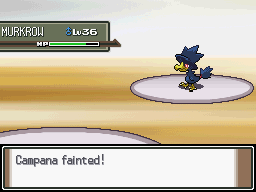 MY GAMBIT.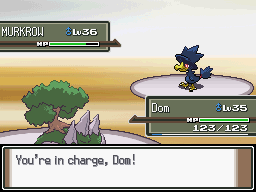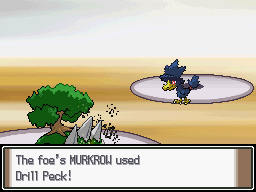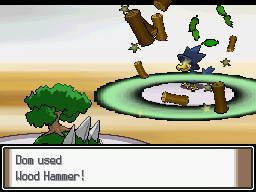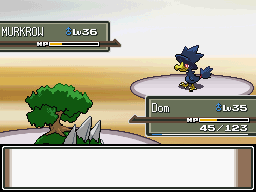 Well huh.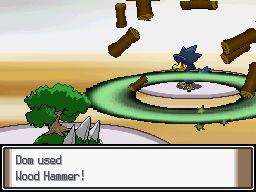 QUICK CLAW!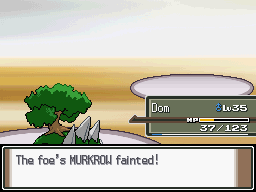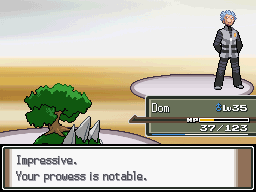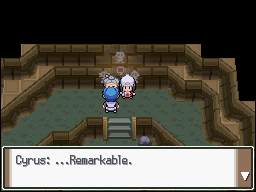 You know it, brotha.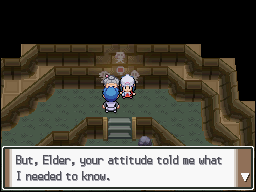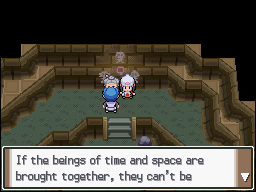 kept in balance.
And then he vanished!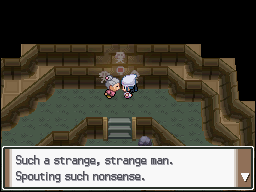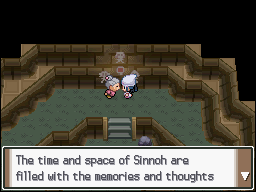 of countless people and Pokémon.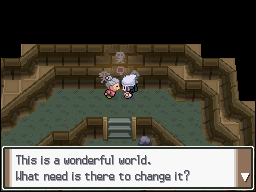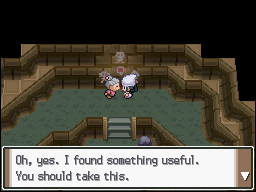 "found?"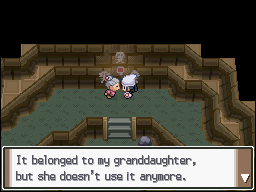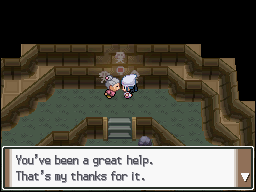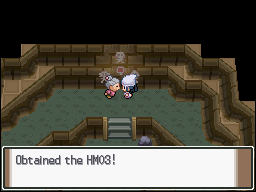 Choro Notes:
HM03 is Surf. S'gonna be fun on a bun.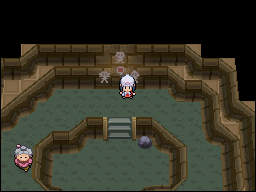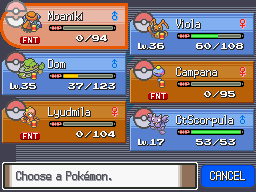 Hey yeah that totally went how I expected it.