Part 42: Fuck Victory Road.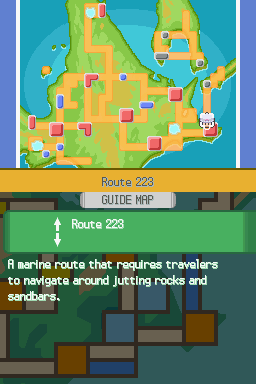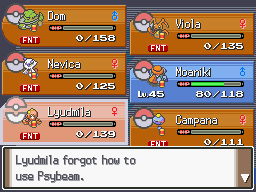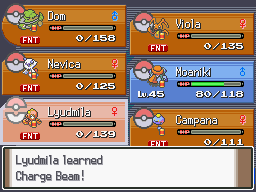 Deal with it!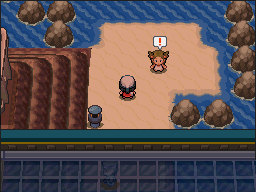 ?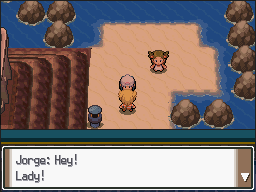 Hey Jorge.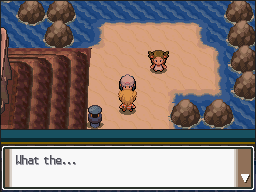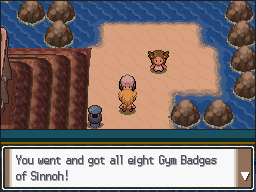 Heh, yeah I'm kind of a big deal.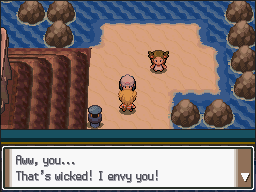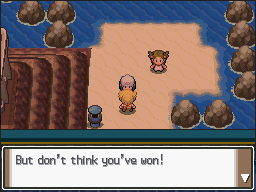 I guess you could say, you were too slow ]:D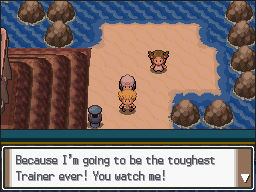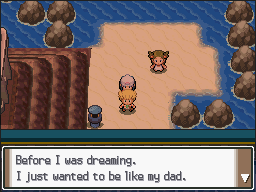 I've never met your dad.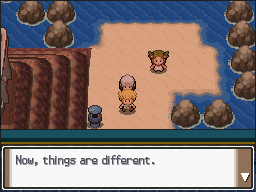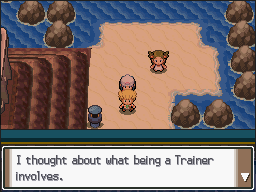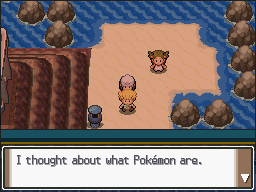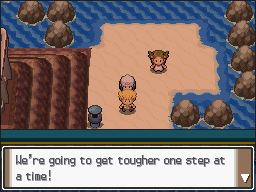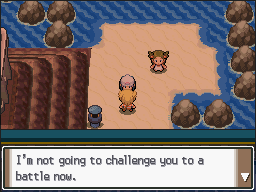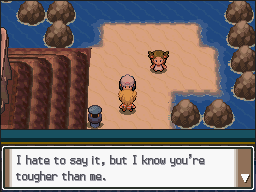 Completely and utterly true!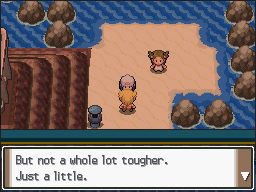 Hmph, I
guess
that's true, too.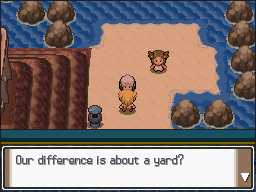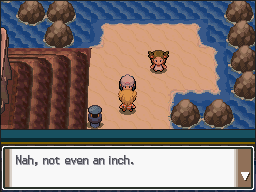 FOCUS, JORGE. FOCUS.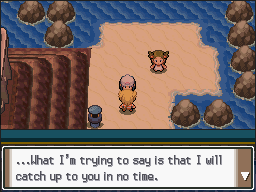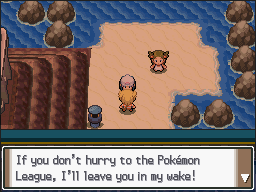 Not likely!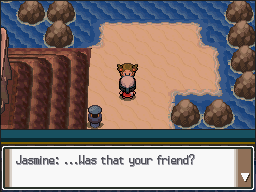 Huh? Yeah, who are you?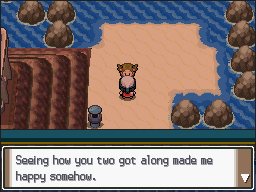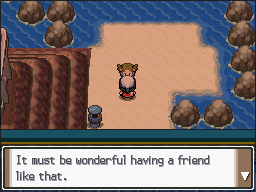 Yeah. Yeah it's kind of cool.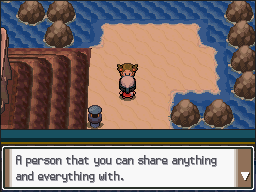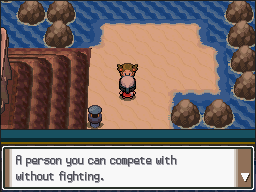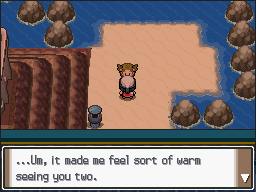 . . .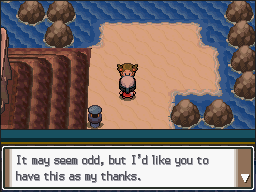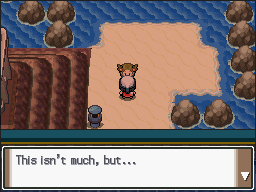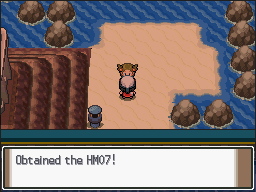 Whoa, huh?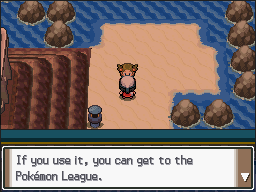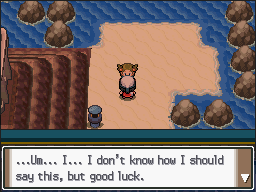 Yeah, thanks? D:/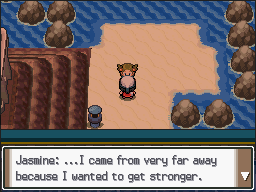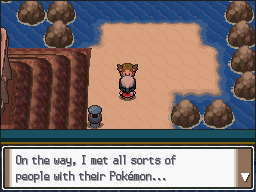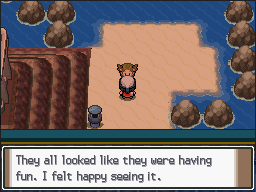 Choro Notes: Jasmine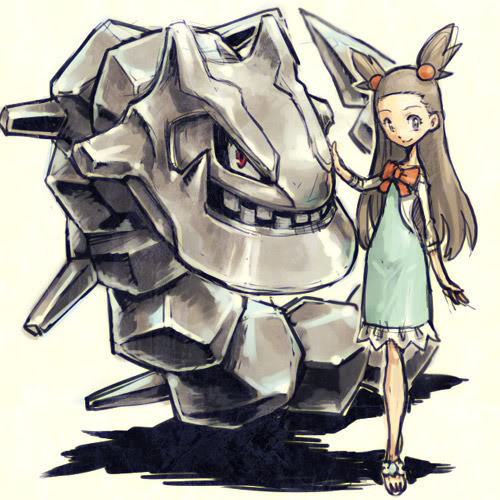 Image by meitei
Jasmine, if you didn't know, is a gym leader. Specifically she's the Gym Leader of Olivine City in the Johto region. She's a steel-type trainer whose signature monster is her Steelix, Rusty. She occasionally appears as an opponent in master rank contests in Hearthome City using him.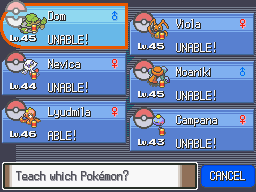 . . . . crap. Hmm. . .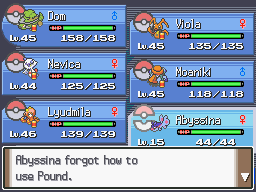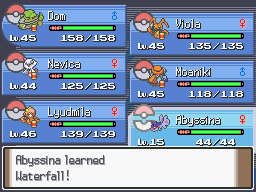 This'll work well, yes. I'll get you in a bit Campana!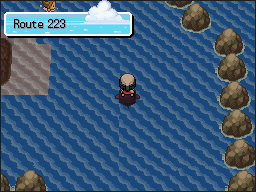 Choro Notes: Route 233
Like Searoutes? Too bad! Route 233 is the only Searoute in Sinnoh. There's a watery route on the island north of it but it's very short.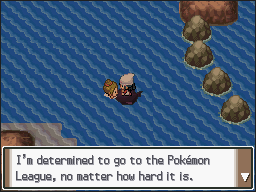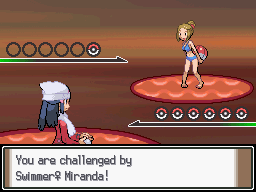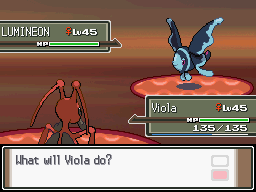 I don't think you could get anywhere near it with just a Lumineon!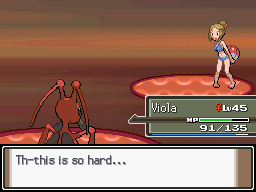 Heh.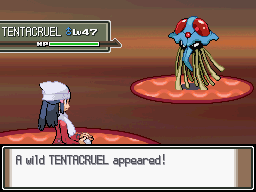 Choro Notes:
There are no Tentacool on this route. Tentacool are completely missible in Sinnoh, there ARE tentaCRUEL though. A LOT of them.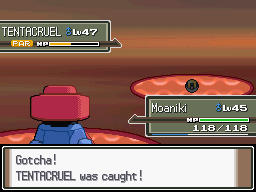 Tentacruel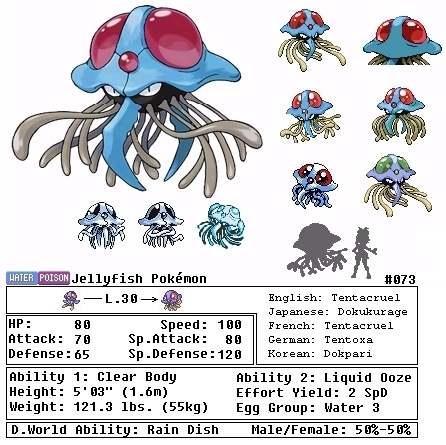 It lives in complex rock formations on the ocean floor. Tentacruel has tentacles that can be freely elongated and shortened at will. It ensnares prey with its tentacles and weakens the prey by dosing it with a harsh toxin. In battle, it extends all 80 of its tentacles to entrap its opponent inside a poisonous net. Tentacruel has large red orbs on its head. The orbs glow before lashing the vicinity with a harsh ultrasonic blast. This Pokémon's outburst causes rough waves around it.
Choro Notes: Hey check it out. I added Gender ratios and the hot new BLACK/WHITE DREAM WORLD ABILITY to the Pokémon image things. HOT. Anyway Tentacruel. Tentacruel are special walls and they own. I recommend them.
Zorak Notes: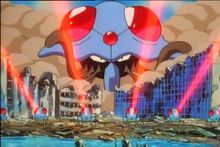 HulkaMatt Notes: AAAAAAAAAAAAAAAAAAAAAAAAAAAAAAAAAAAAAAAAAAAAAAAAAAAAAAAAAAAAAAAA THEY'RE COMING TO GROW 80 FEET TALL AND DESTROY THE UNIVERSE. HIDE YOUR MEOWTHS

(they amazin)


Zorak named this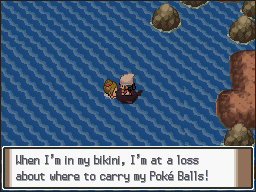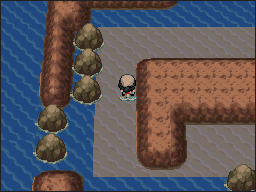 Just keep working north.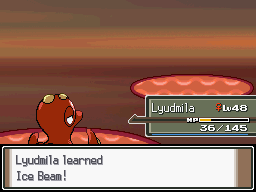 Choro Notes:
She forgot Aurora Beam, rightly. Hey check out what my next 30 minutes were spent doing!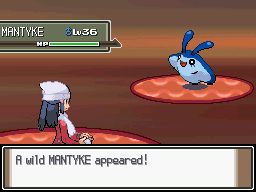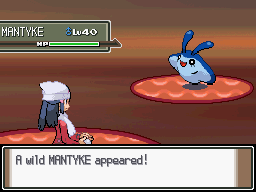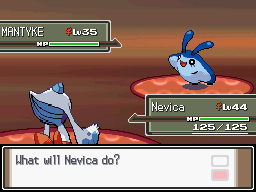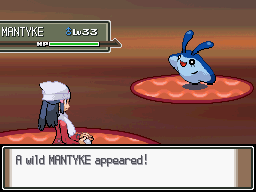 Spoilers: We caught the last one!
Mantyke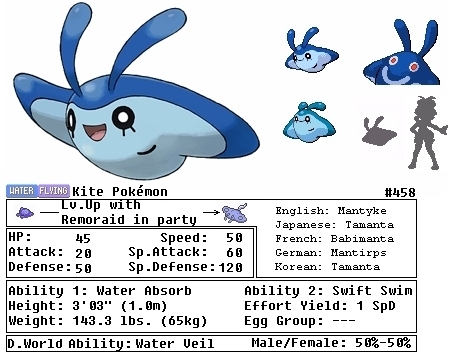 A friendly Pokémon that captures the subtle flows of seawater using its two antennae. People organize tours to see Mantyke frolic and skim the tops of the waves with Remoraid. Scientists discovered that the distinctive patterns on its back differ by region.
Choro Notes: Mantyke. Mantyke and Mantine have a catchrate of 25. 25. Palkia and Dialga? 30. The primeval beings of time and space are easier to catch than a baby manta ray. What the FUCK. I had to reset the game twice because Mantyke ate so many of my balls I just didn't wanna deal with it. FUCK YOU MANTYKE.
Zorak Notes: Mantyke: Mantyke has a really interesting way it evolves: any time you level it up, it can evolve into Mantine if (and only if) you also have a Remoraid in party. Neat in a natural way, huh? But... you can also look at it this way: in order to evolve this little manta ray into adulthood, you must give it a gun and make it prove itself before becoming an adult. It's a cruel damn world on the Pokemon Streets.
HulkaMatt Notes: Mantyke is fucking adorable but I heard a rumor it has an infuriating low catchrate!
Choro Notes: Fuck you, HulkaMatt. ]:I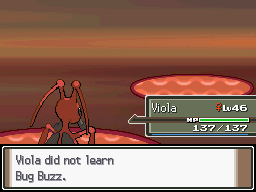 Bug Buzz is basically a Bug-type Psychic. It is in no way very good on Viola, who is attack-based and already has X-Scissor.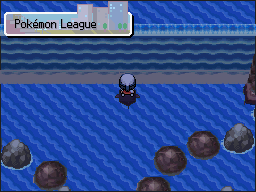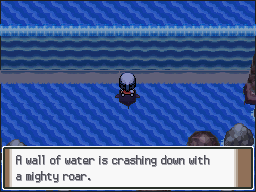 Alright, majestic it may be but let's get on with this!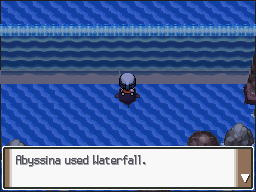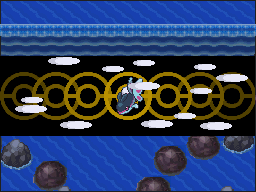 This is so dumb.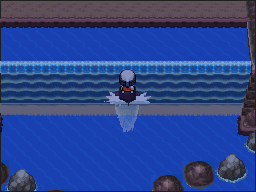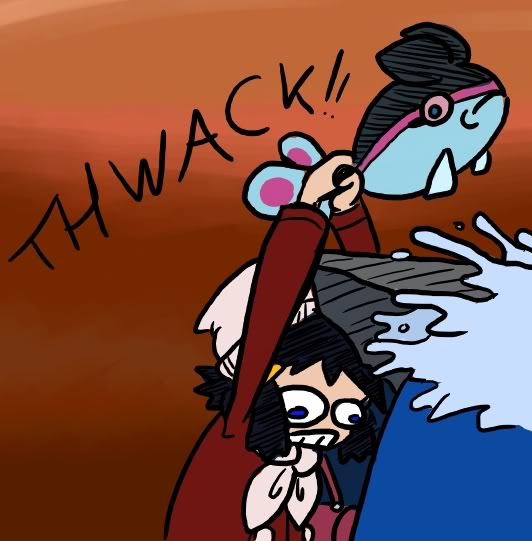 . . . .
AAAAAAAAAAAAAAAAAAAAAH.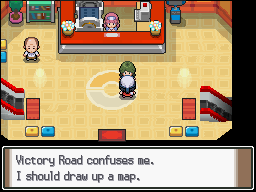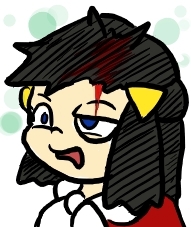 We're. . . We're doin' whuh now?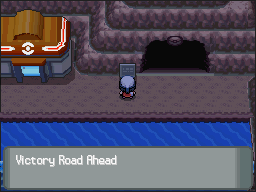 Hahahaha I'm gonna victory! >:D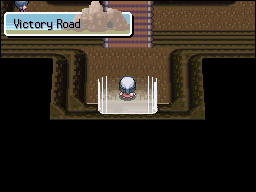 Music:
Hoenn Victory Road - Super Smash Bros. Brawl version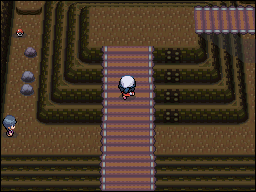 Heh it's all big and cavey in here.
Hey. Hey I seen STATUES of you hahahahaha.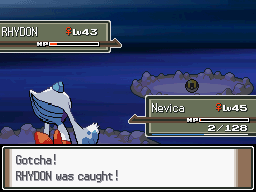 WOOOOOOOOO
Rhydon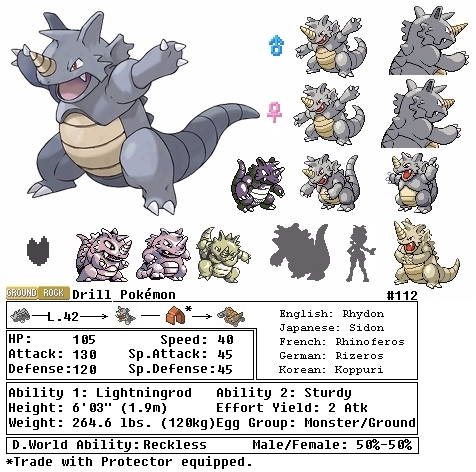 Rhydon has a horn that serves as a drill. It is used for destroying rocks and boulders. Rhydon's horn can crush even uncut diamonds. One sweeping blow of its tail can topple a building. This Pokémon's hide is extremely tough. Even direct cannon hits don't leave a scratch. This Pokémon occasionally rams into streams of magma, but the armor-like hide prevents it from feeling the heat. Standing on its hind legs freed its forelegs and made it smarter. It is very forgetful, however.
Choro Notes: Rhydon was completely fine as the end evolution and we got Rhyperior for it. Fuck you Rhyperior.
Zorak Notes: Rhydon's nose is quite amusing.
Choro Notes: GodDAMMIT Zorak.
HulkaMatt Notes: Rhydon is a mother fucking rhinoceros, except it stands on 2 legs and is an all around badass. A TANK. WHAT MORE DO YOU NEED? It evolves into a Gundam.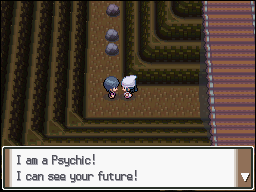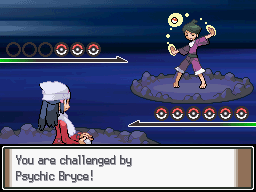 Ha. I'm gonna be taller, that is my future. >:D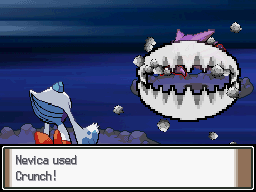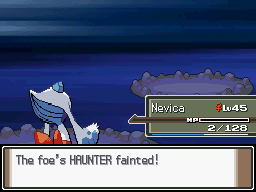 BITE IT. ]:D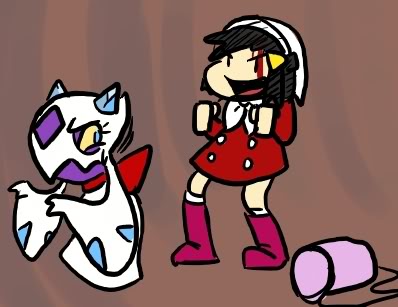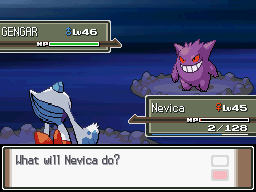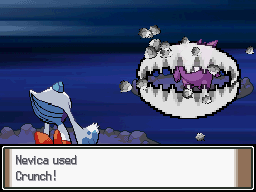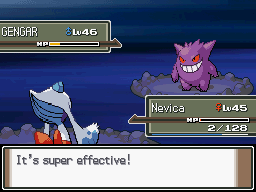 Choro Notes:
That is never a thing you want to see, a Gengar survive.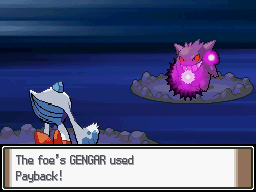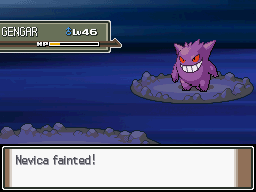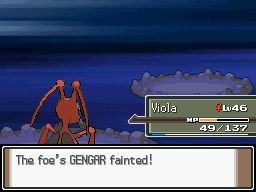 Surprise! hahaha You all were WOOSH with your sword hands hahahahaha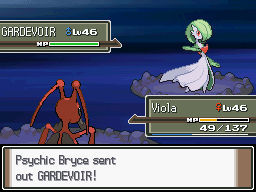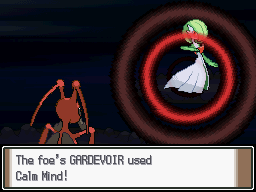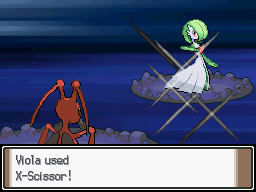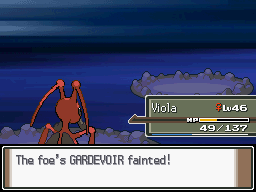 Hahahaha take THAT lady and not me Lady. Lady with a lowercase L.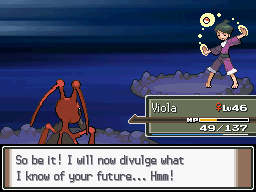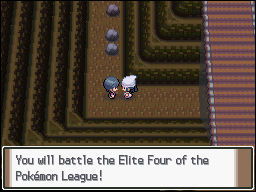 I'mma be all WHOOSH and BLAM. Hahahahaha man I'm dizzy. : D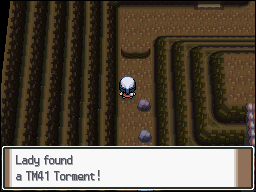 Choro Notes:
How. Fucking. Appropriate.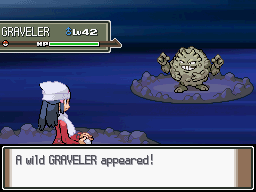 Wow man you guys are. . . you guys are
eveeeeeerywheeeere
.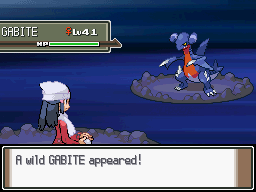 Oh whoa it's a shark. . . . but it walks on legs.
Like a mannnnnnnn. Sharkmaaaannnnn.
Shark man what secrets do you know?????
Gabite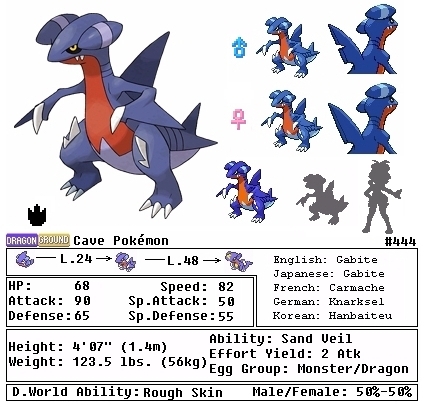 Gabite habitually digs up and hoards gems in its nest. Its loot is constantly targeted by thieves. There is a long-held belief that medicine made from its scales will heal even incurable illnesses.
Choro Notes: Gabite are kinda cool but nothing to really say! They're the in between for Gible and Garchomp!
Zorak Notes: Imagine if it were named Gabenite instead...................
HulkaMatt Notes: Middle Evolution to one of the ELITE SIX HUNDRED. Gible evolves into this when it decides it has eaten one too many chansey eggs and needs to go on a diet. Fucking dragons.


TyrsHTML named this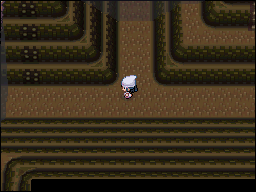 Heheheh, did I. . . that way.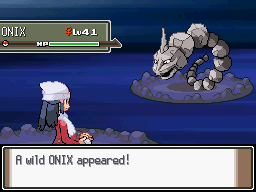 HEY. HEY ONIX GUESS WHAT
. . . YOU A BUTT. HAhahahahaha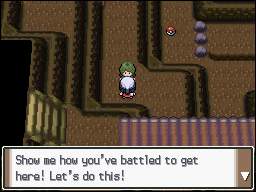 I'mma battle alright c'mon les throw down. >: D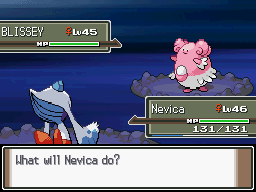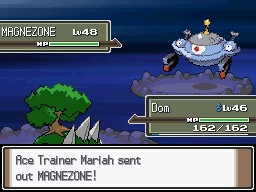 Choro Notes:
Because of how you need to see everything in Sinnoh, you generally need to fight every trainer in Victory Road. Why? Because they're the only trainers with certain Pokémon. Magnezone, Togetic, Porygon-Z, Machamp and more. All of them are only seen in here.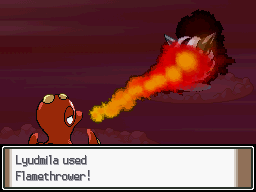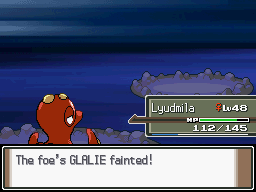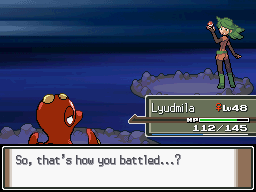 Hhahahaha EAT IT NERD.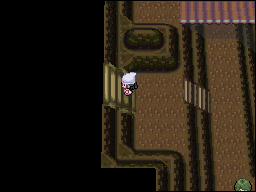 Woohoo hooooooo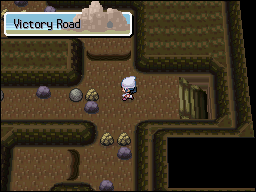 Rocks. Gotta smash these rocks yeahhh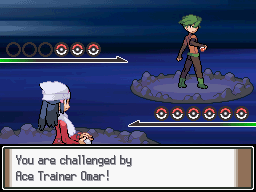 "ANYONE who could navigate this place with a severe headwound is a someone I wanna pummel. /:D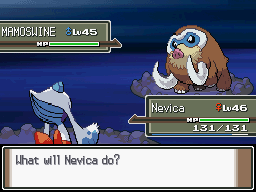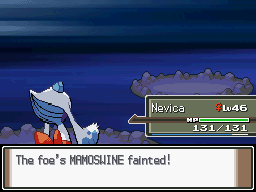 Just like the Ice Age that killed the dinosaur. . . mammoths . . . and starred Dennis Leary.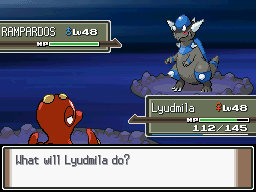 Oh no I used my ice age line can I still use it here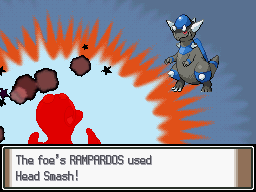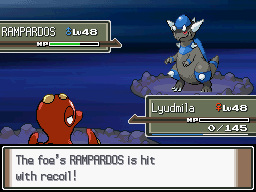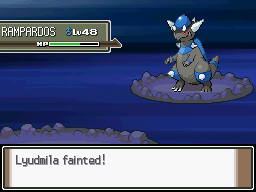 Choro Notes: Head Smash
Head Smash fucking HURTS. This is especially because Rampardos has the highest Atttack stat that isn't Deoxys's, he gets same-type bonus from it, and it's just a powerful move. It's not unique to Rampardos however: Relicanth always had access to it, while Donphan, Aggron, Nidoking can get it in HG/SS.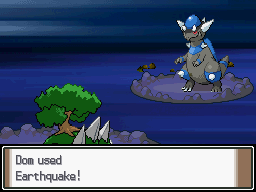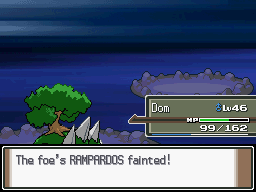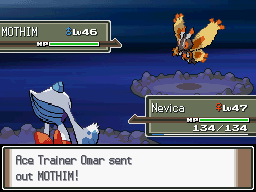 MAMMOTH, DINOSAUR, MOTH. YOU DON'T FOLLOW A THEME AT
ALL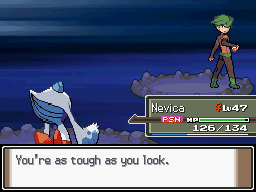 C'MON I'LL TAKE YOU IN THE RING, GUY. C'MON GONNA MOONSAULT OFF THAT TOP ROPE HOO YEAH.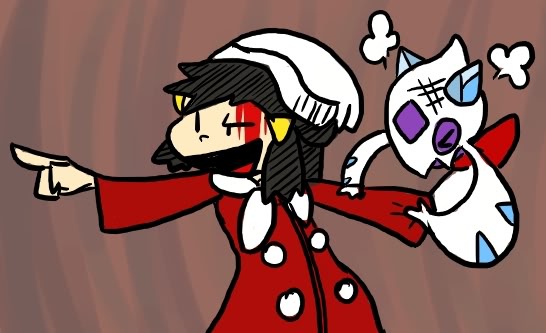 YOU-YOU'RE JUST LUCKY MY ICE FRIEND HERE IS HERE.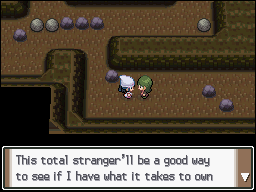 the Pokémon League's Elite Four!"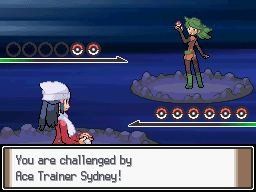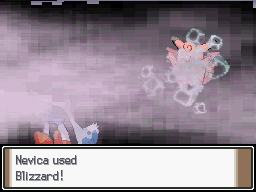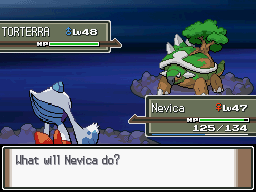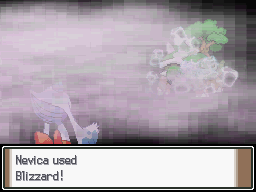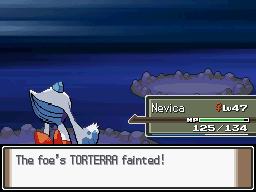 Take that you. . . you not Dom.
I AM THE KING OF. . . OF . . haha my head's all bleedin'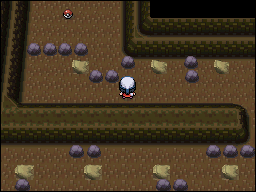 Hmmmmmmmmmmmmmmmmmmmmmmmmmmmmmmmmmmmmmmmmmmmmmmmmmmmmmmmmmmmmmmmmmmmmm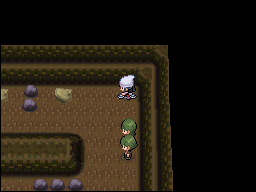 RAMP IT.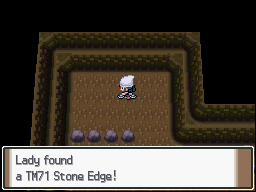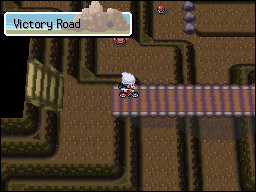 Maybe. . . maybe I should sit down.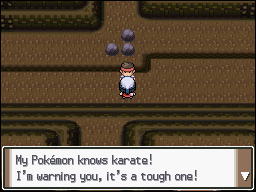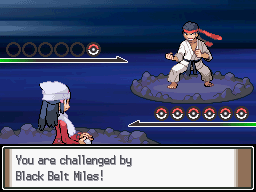 WHOA. YOU LOOK SUPER TOUGH.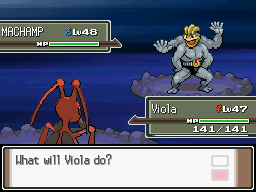 Choro Notes:
See this Machamp? It has No Guard. That is every attack will connect. You could totally Guillotine him if you have it but in my case: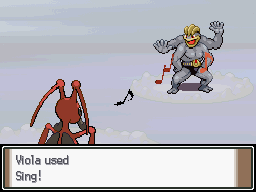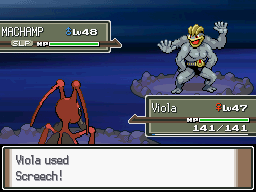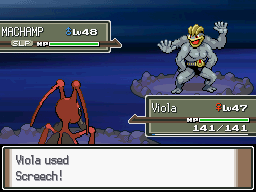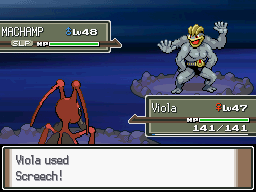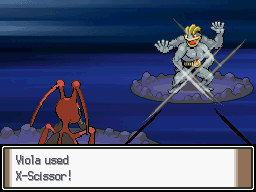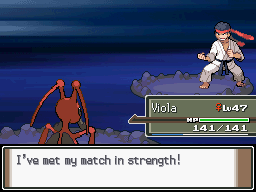 !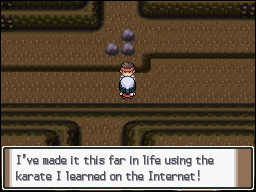 Eat it nerd. . . hahahahahahahaha. Hey Viola, I called him a nerd hahaha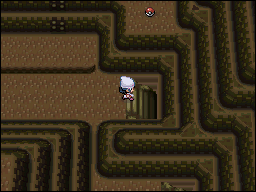 Further into the depths~~~~~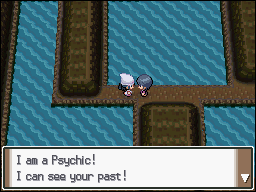 Ah, back when I was 11, yes.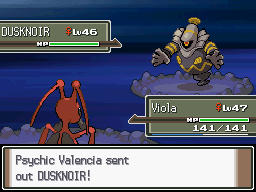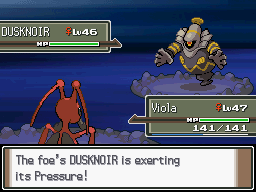 Choro Notes:
Dusknoir is Dusclops's evolved form. It's a goddamn tank and they're rather annoying to fight! They're also essentially the reapers of souls sooo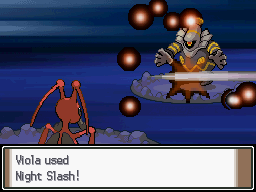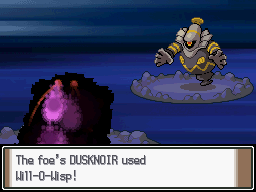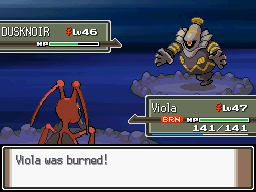 Hey. HEY. DON'T LIGHT MY BUG ON FIRE. VIOLA ARE YOU GONNA TAKE THAT FROM A DORK WITH ONE EYE?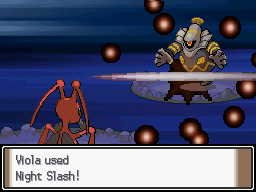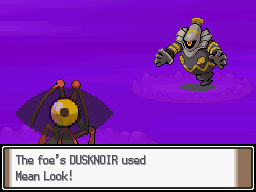 Oh what, take that a lil personal one eyes? ]:D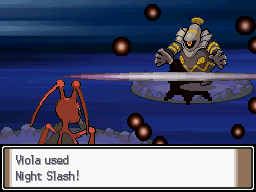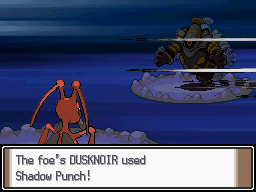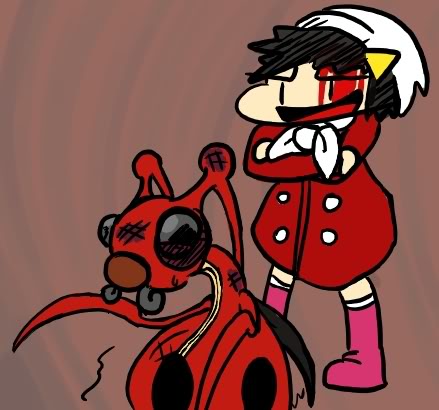 Ooh what, you think you're all great? My Viola can definitely take it.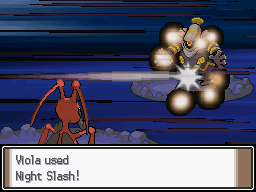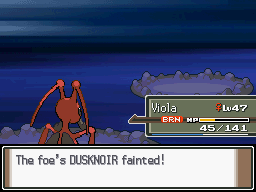 HEH.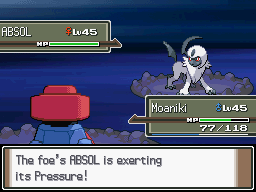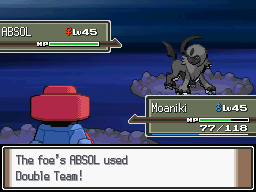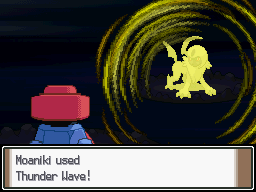 Tch! JUST HIT THEM ALL.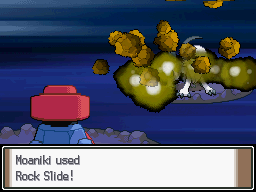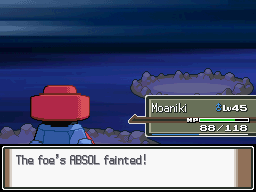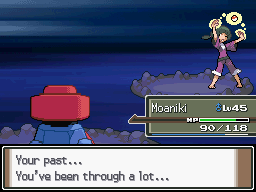 "You should go seek out medical attention maybe."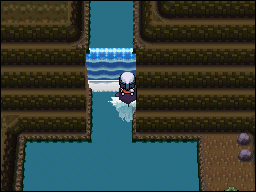 Whooosh!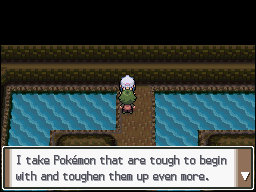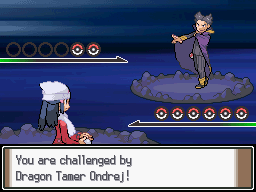 Hahaha you DORK.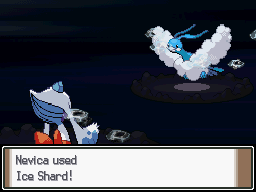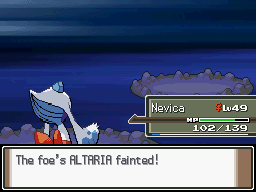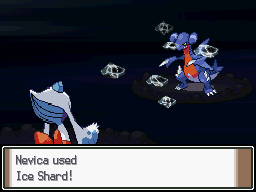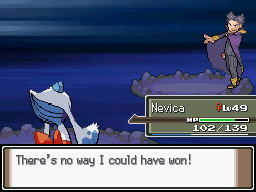 Cause you a DORK.
HAHAHAHA LOOK AT IT IT'S SO
FAT
.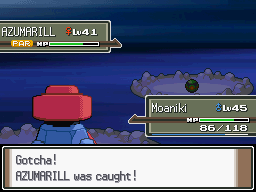 Azumarill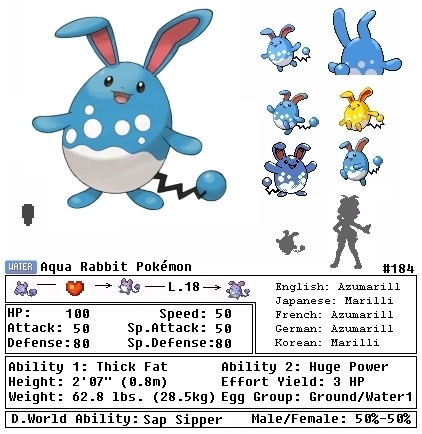 Azumarill's long ears are indispensable sensors. By focusing its hearing, this Pokémon can identify what kinds of prey are around, even in rough and fast-running rivers. Azumarill can make bubbles out of air. It makes these air bubbles if it spots a drowning Pokémon. The air bubbles enable the Pokémon in trouble to breathe. It lives in water virtually all day long. Its body color and pattern act as camouflage that makes it tough for enemies to spot in water.
Choro Notes: Shiny Azumarill are piss yellow. That's what I remember them for mostly.
Zorak Notes: uhmmm Azumarill [...] shiiiiiiiiiiiiiiiiiiiiiiit [...] make that my note
HulkaMatt Notes: An enlarged pikablu. Is a cool pokemon because it is water type and all water types are cool.

Zorak named this
[20:55] Chorocojo: should I go for the magoo or just leave it as flopsmago
[20:55] Chorocojo: flopsmago sounds like a disease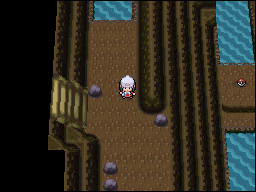 Weeehehehehe, ooh whooo.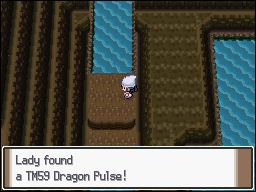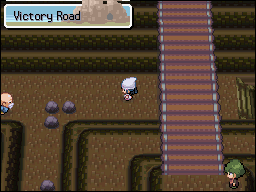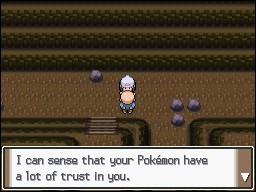 They keep pullin on me to go places and I trust em cause they are COOL. Cool with ME.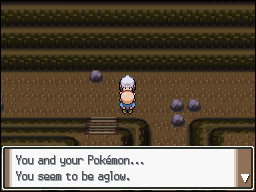 Haha, blood.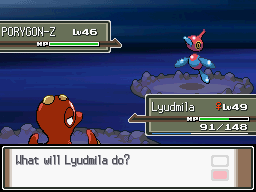 Choro Notes:
Porygon-Z are stupidly powerful special attackers. Check this out: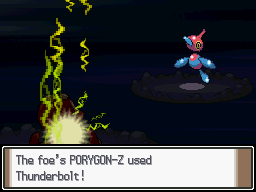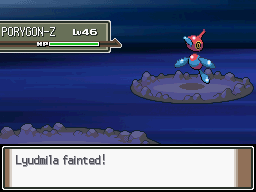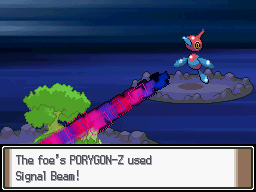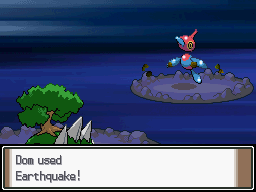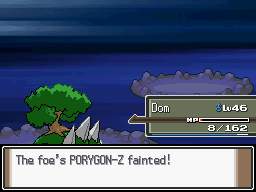 Look at Dom's HP.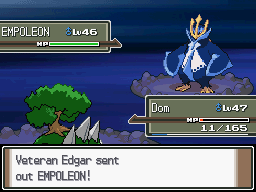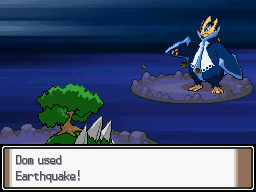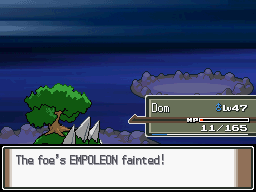 Hahahahahahaha, Grass beats Penguin.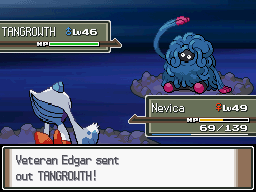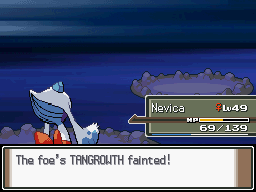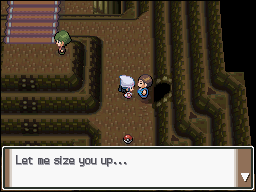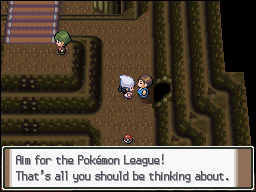 "Cool haircut by the way! I like the red!"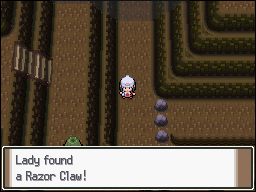 Choro Notes:
The Razor Claw is used to evolve Sneasel. If they level up while holding it at night, they evolve into Weavile. Otherwise it raises Critical Hit rate.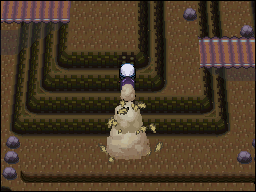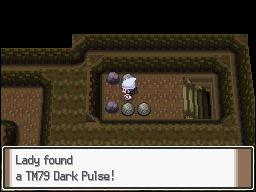 Lotta PULSES. Cause. . . cause lotta blood hahahahaha.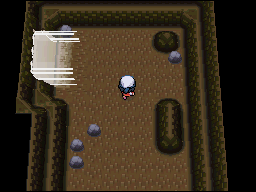 Light. GOin' goin into the light.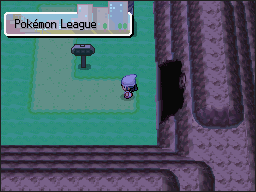 Music:
Kanto - The Final Path (Anime version)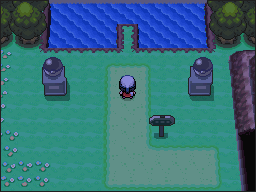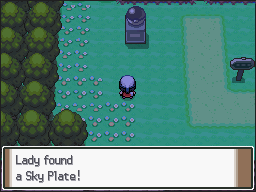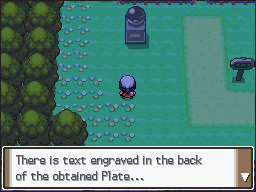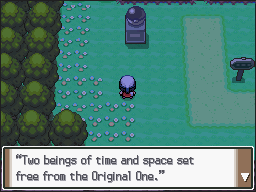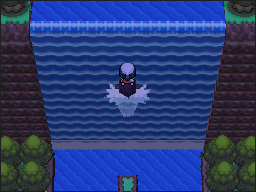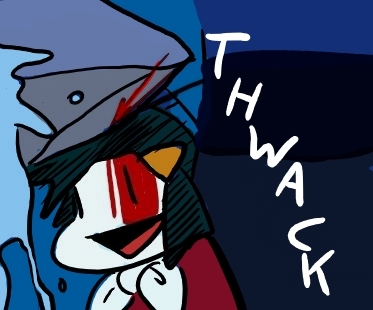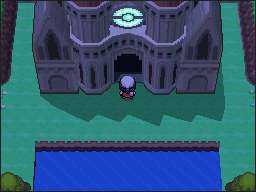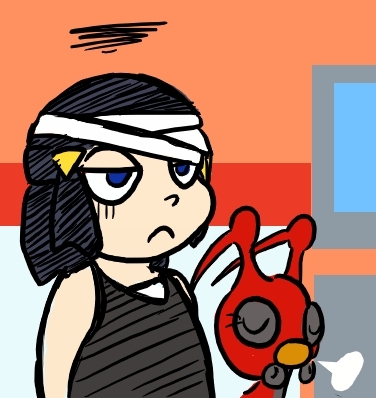 Next time I have a concussion and extreme blood loss, drag me home guys. Seriously.