Part 45: Fire, Brains and an Egg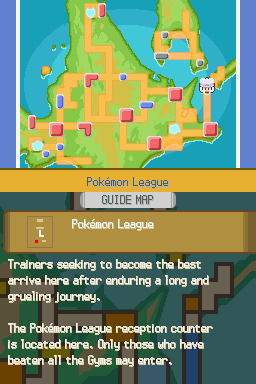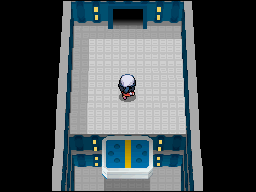 Two down. Two to go.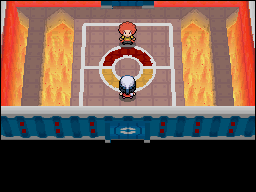 Oh hey there Flint.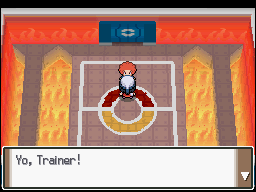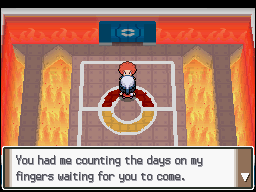 Eheh, it was only a couple.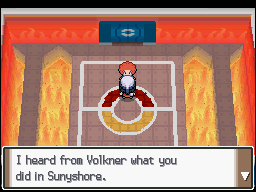 VOLKNER YOU CHEATER.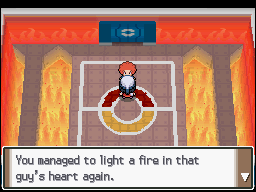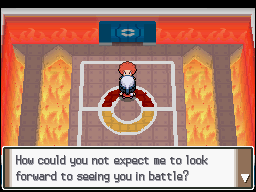 Haha, yes how could I?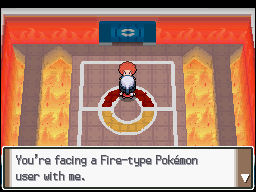 Oh no~~~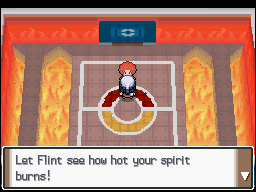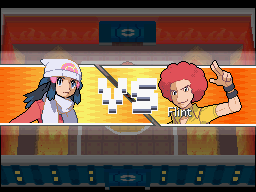 Music:
HeartGold/SoulSilver - Johto Gym Leader/Elite Four Battle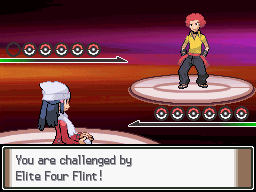 Choro Notes: Flint
Flint is an interesting thing. His team has almost entirely different from Diamond/Pearl. Why? He's a fire-type trainer. What Fire-type pokémon were available to him? Ponyta, Rapidash, Chimchar, Monferno and Infernape. THAT'S IT. His other three slots were Lopunny (with sunny day and fire punch), Steelix (with sunny day and fire fang) and a Drifblim (with Will o Wisp). Yep!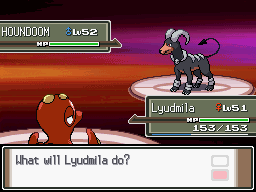 I'm used to you by now!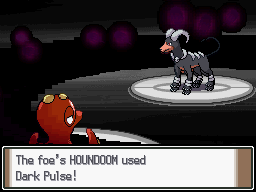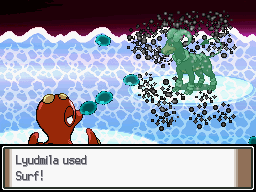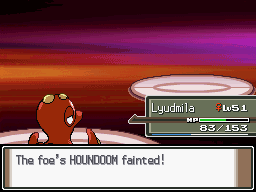 Easy enough!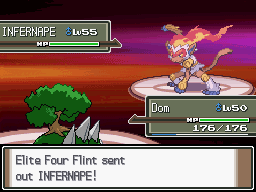 Heh. I think it's time you learned a little bit of zoology, Flint!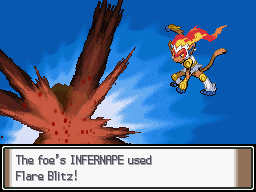 Choro Notes:
Flare Blitz is a fire-type Double-Edge. It can BURN things but that's the only difference!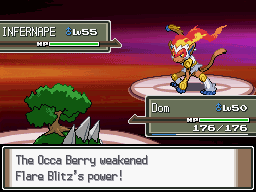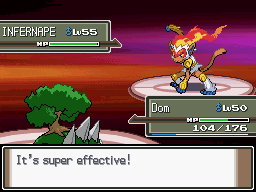 SURPRISE, BONERFACE.
Choro Notes: Occa Berries
Remember those berries I got back in Pastoria? What they do is if the holder is hit by the appropriate super-effective attack, it'll halve the damage one time. Occa berries are the berries for Fire-type moves and I took the liberty of growing some and handing them out to Viola, Dom and Nevica before this fight! (They're very flammable you see!)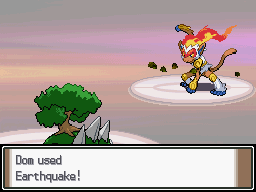 HEH.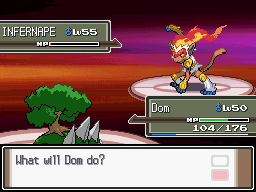 . . . . D:[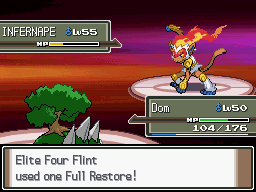 YEAH, I KNOW.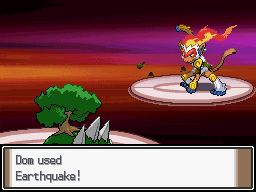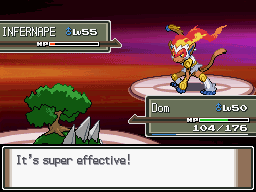 Now, one of three things is going to happen here.
- 1. You are going to switch out
- 2. You are going to use a move that is NOT Flare Blitz, Dom will survive and finish you.
- 3. You are going to use Flare Blitz, KOing Dom AND your Infernape with the recoil damage.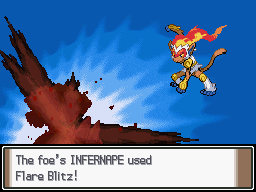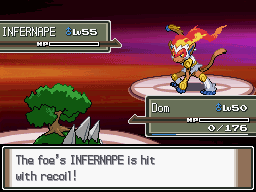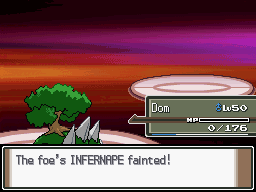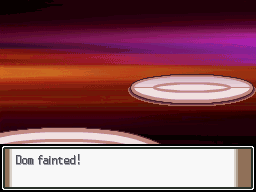 You putz.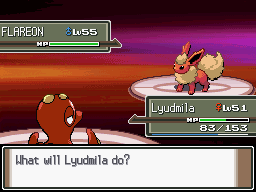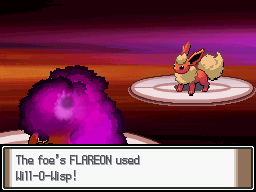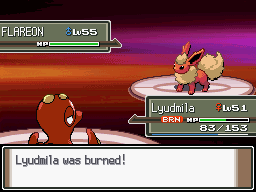 That was. . . mildly inconvenient.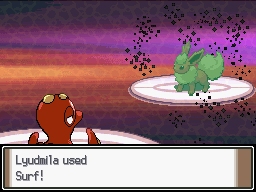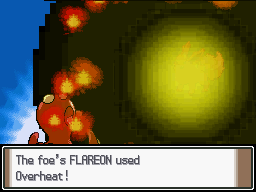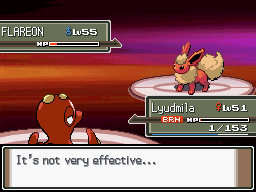 And suddenly, the Flareon went supernova
This. This is not going to end well.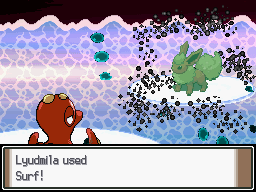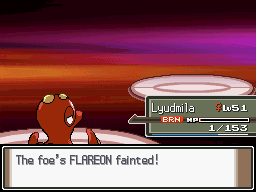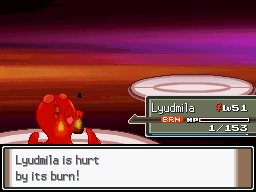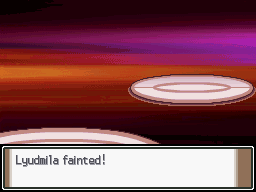 REALLY, FLINT?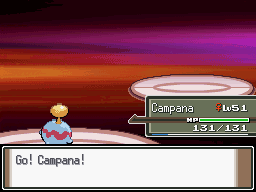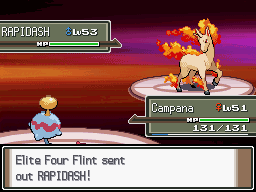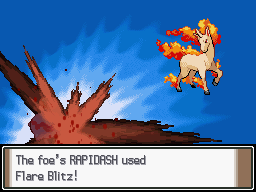 The horse can do it too, you see!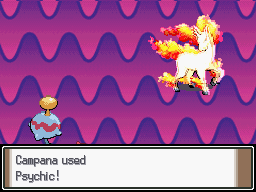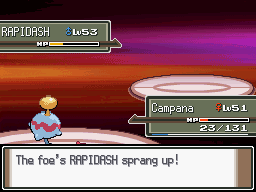 I'm gonna take a gamble here and pray the horse misses. I've noticed they tend to do that.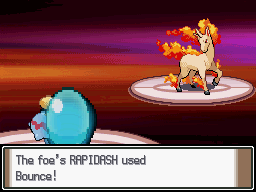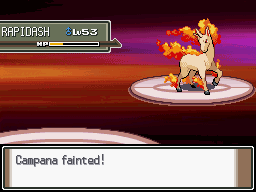 Dang, Lady's gambit has failed me again.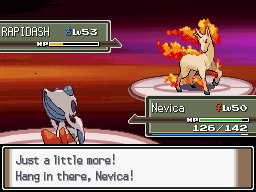 HEYRAPIDASHWANNASEEATRICK!!!!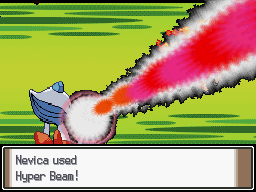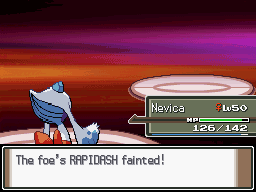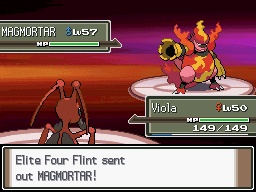 Choro Notes: Magmortar
Magmortar is the evolved form of Magmar. It's Electivire's counterpart and Flint's main support monster. It's bad news, really! Wanna use a water-type against it? NO YOU DO NOT. It has Thunderbolt. (This is also why I didn't let Lyudmila fight Infernape: It has ThunderPunch.)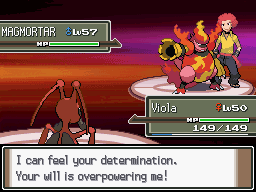 FLINT, YOU ARE ON FIRE.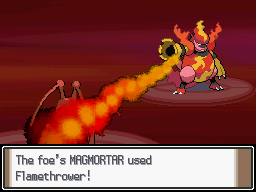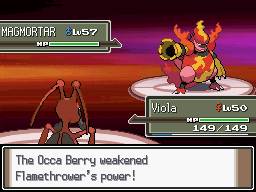 HEH.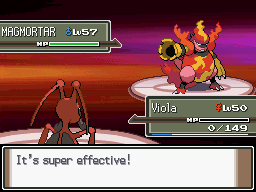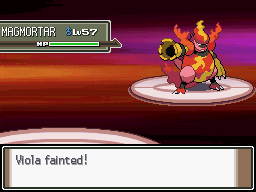 . . . heh.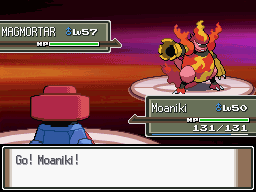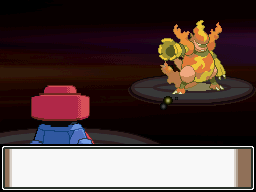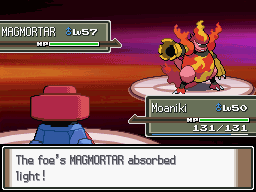 Oh. That could be a problem.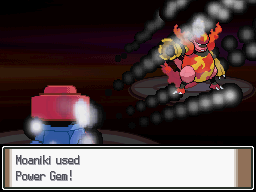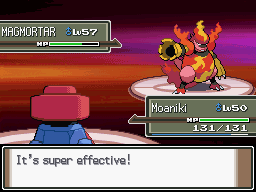 You are a tough ol' boy, huh?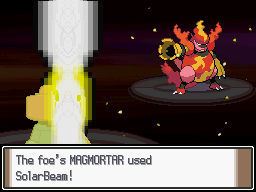 It's a good thing you can't get skin cancer, moaniki.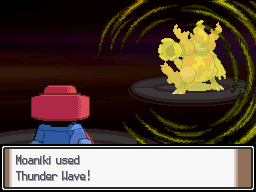 That should give me a slight edge!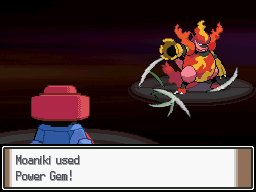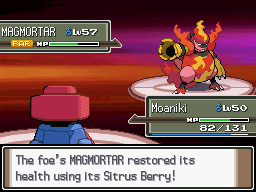 Crap.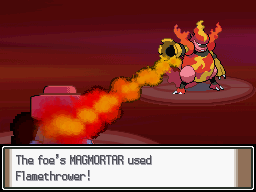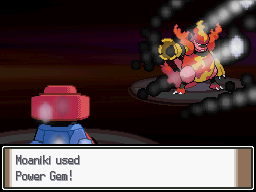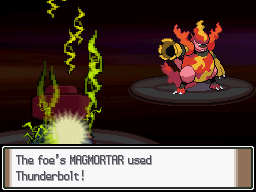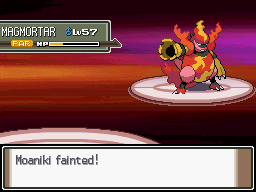 Choro Notes:
FUCK.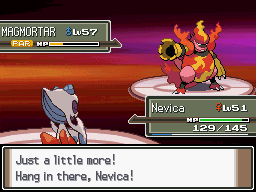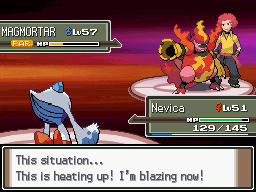 Cooling down, really!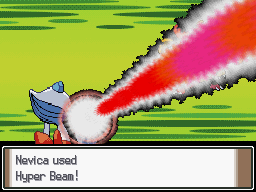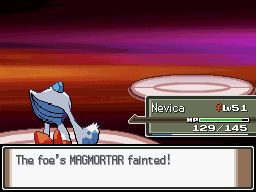 Never is there a time I regret teaching that move to her.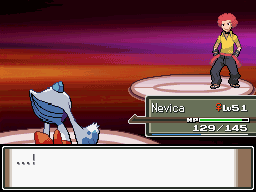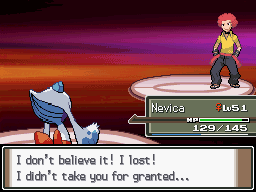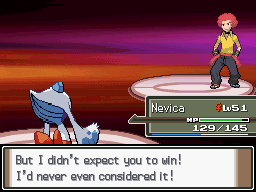 Ouch.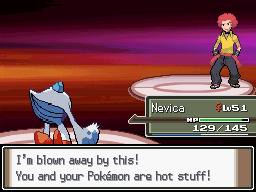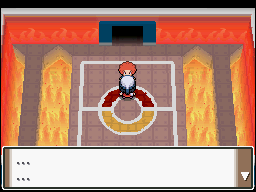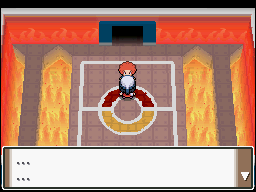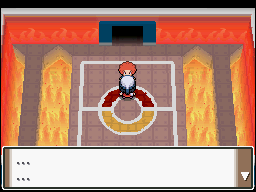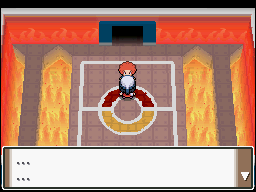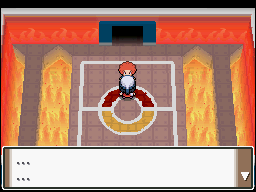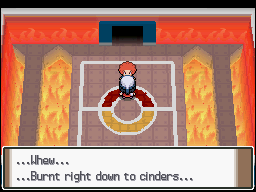 That. . . that's what I say. :I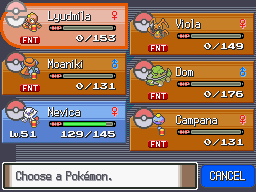 Oof. A little healing is in order here.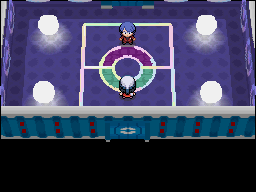 Heh, hey nerd.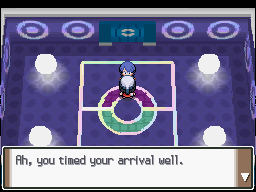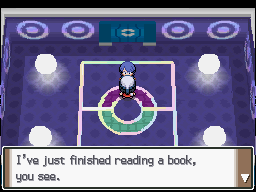 . . . they, they made a novelization of Teen Wolf?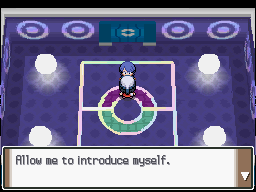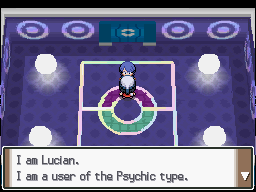 . . . . gypsy?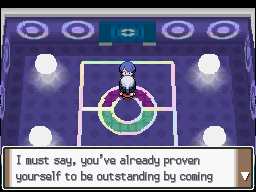 this far.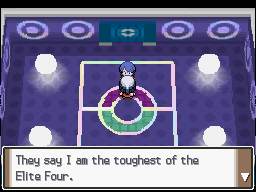 Number 4 usually is, yes.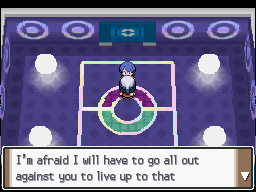 reputation.
Whoa whoa whoa, let's not support hearsay, there Lucian.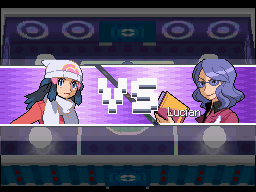 Music:
FireRed/LeafGreen - Kanto Gym Leader/Elite Four Battle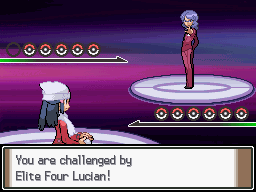 Choro Notes: Lucian
Lucian's not much to talk about, really. He's basically what happens if you take Sabrina or Will from Gen2 and load them up with GOOD monsters. Nothing else really about him!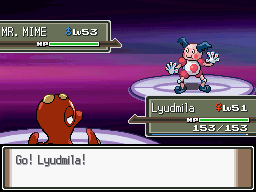 This is probably the worst match up possible to start with: Mr. Mime's pretty sp.def buffed and Lyudmila has nothing super effective against it.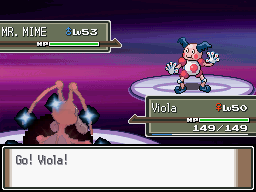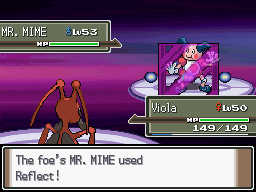 CRAP.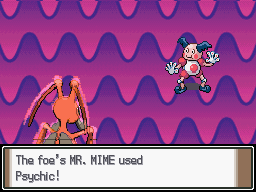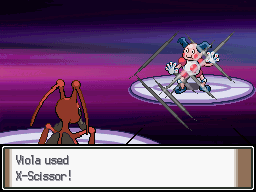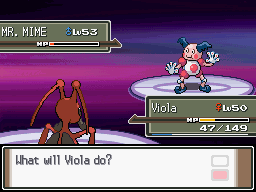 Now gee. What are you going to do in this situation, Lucian?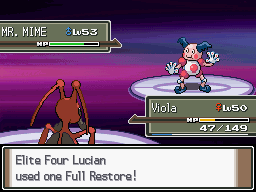 :I
Another X-Scissor later: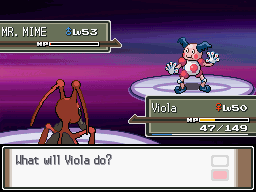 Well your thing is faster so. . .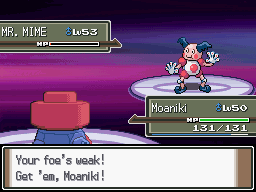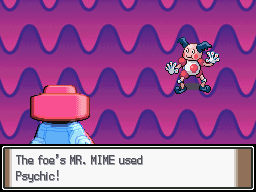 Steel resists Psychic!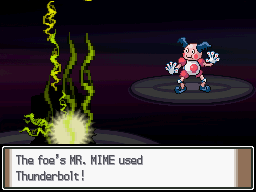 :I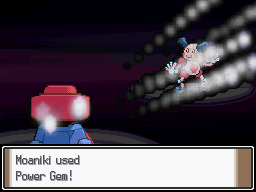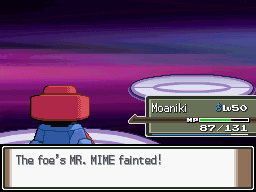 Mime down.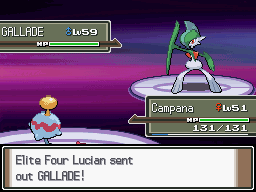 Choro Notes: Gallade
Gallade is an alternate evolution for male Kirlia. It's a Psychic/Fighting type with BLADES FOR ARMS. As such it has a ton of bladey slashy type attacks! This is a problem! Gallade replaces a Medicham from his Diamond/Pearl team and is Lucian's main monster.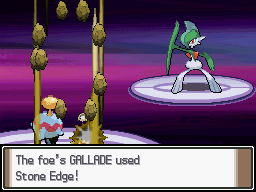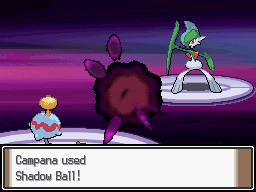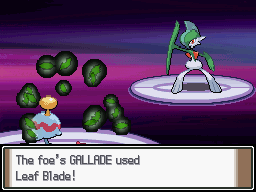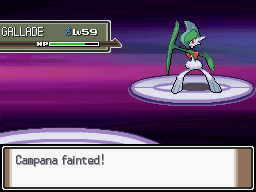 Check out its HP. That's from a super effective Shadow Ball. Gallade, like Gardevoir, have a nice little Sp.Def stat on them.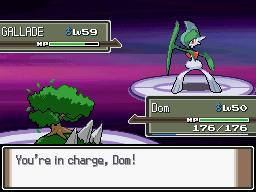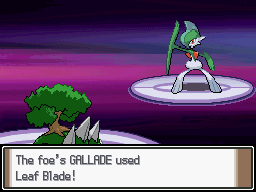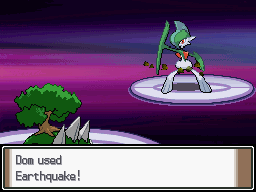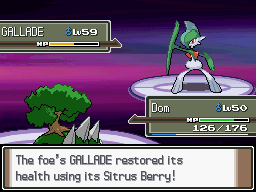 Well that. . . heh.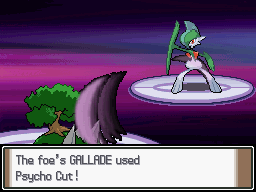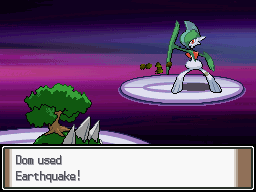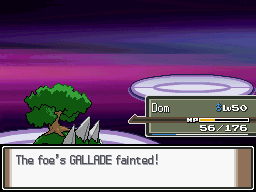 Well now it's just gonna be smooth sailing I bet!!!!!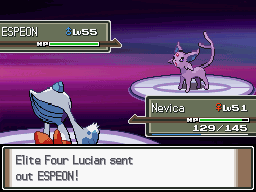 Choro Notes:
Lucian's Espeon replaces his Girafarig from Diamond/Pearl.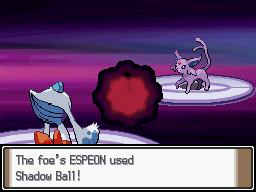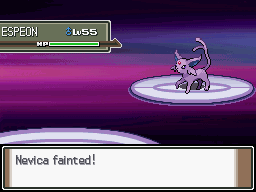 IT'S FASTER?!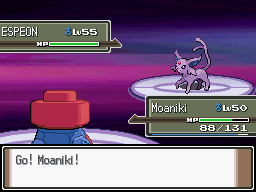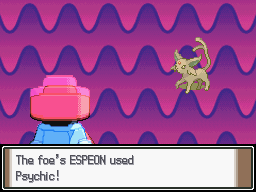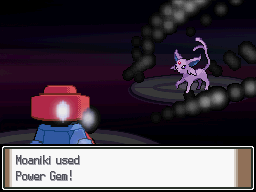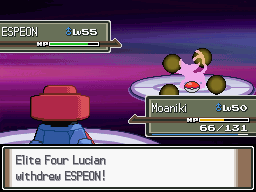 Yeah, I'd have done that too!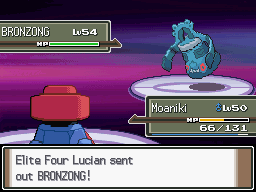 Oh of course.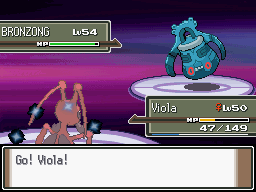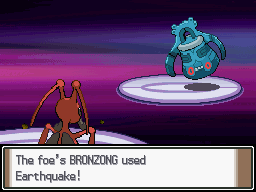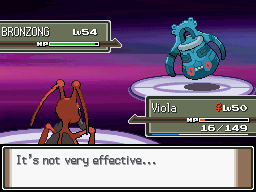 That could have really gone better but also a lot worse!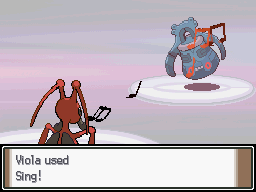 GOTCHA, BELL.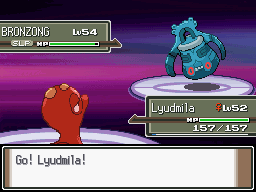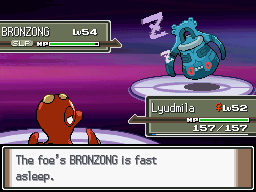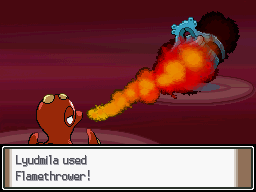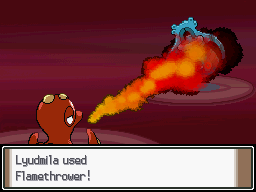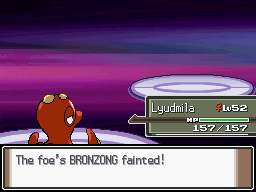 BLAM! Bronzong are so freaking easy.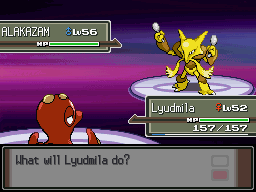 This one is going to be a major problem I can tell.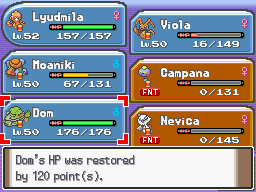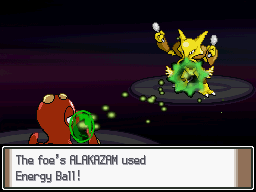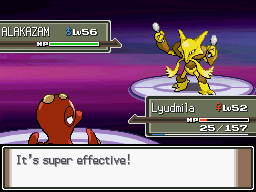 Hurf!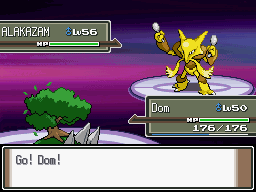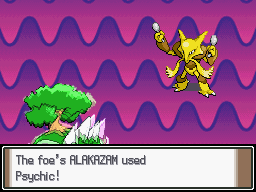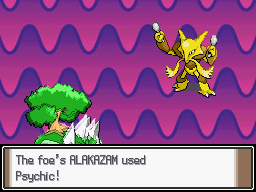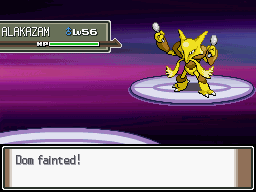 DURF.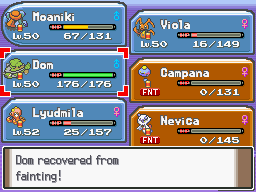 Fix that, yes.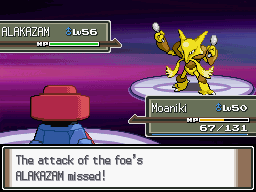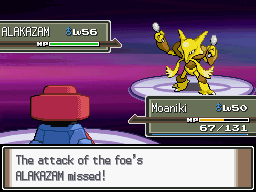 Choro Notes:
Alakazam is trying to use Focus Blast, it's a fighting-type move with less than perfect accuracy. Frankly this is me being lucky!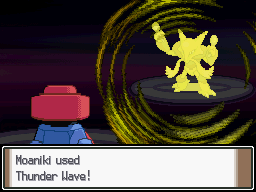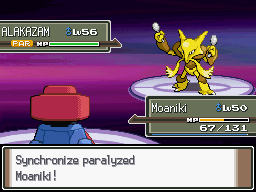 A Pokémon with Synchronize will paralyze, burn or poison the opposing pokémon when it becomes afflicted by the status itself.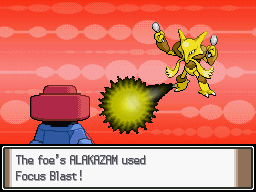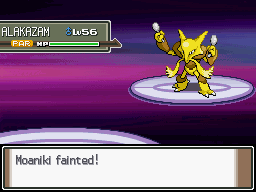 CRAP.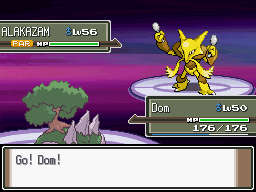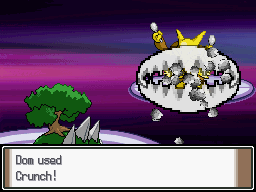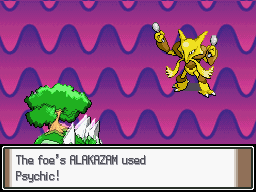 CRAP AGAIN.
Choro Notes:
The Crunch actually managed to lower Alakazam's defense.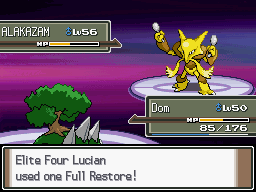 GOTCHA.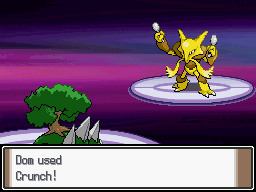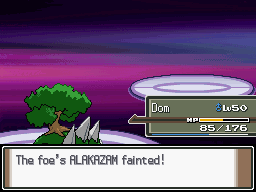 Major threat cleared.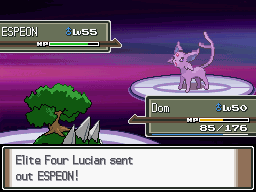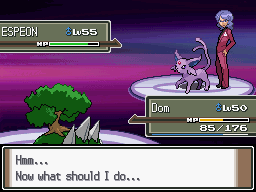 Pray.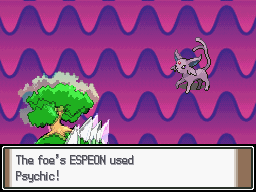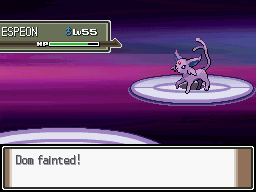 Oh.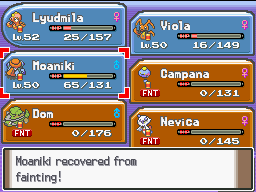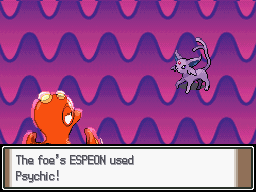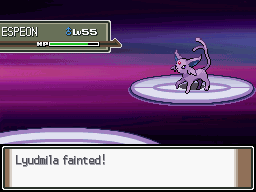 Sorry Lyudmila!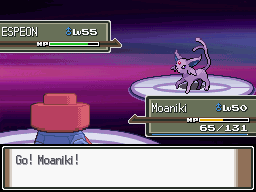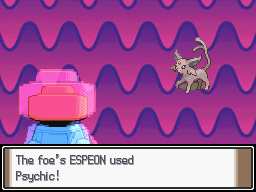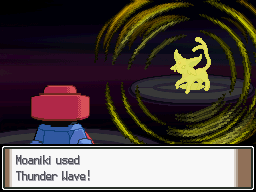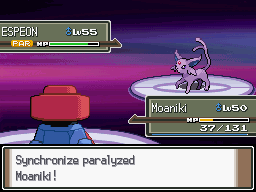 Choro Notes:
Guess what Espeon has in common with Alakazam!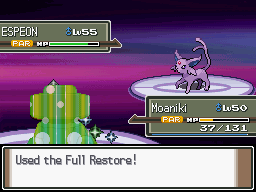 I still have full restores, though!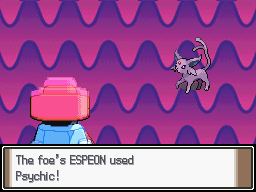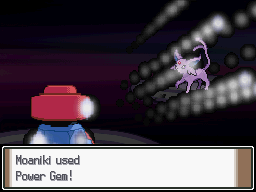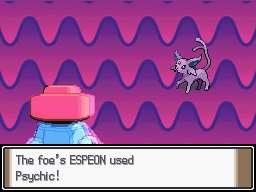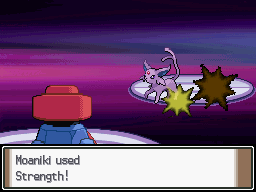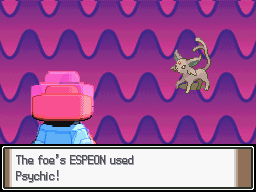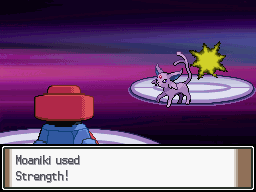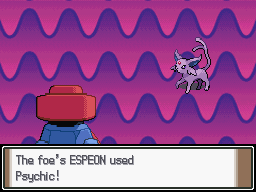 This one actually manages to KO Moaniki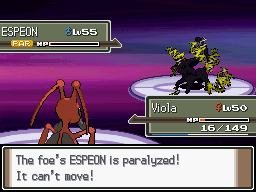 Even paralyzed, that thing is faster than Viola? Good thing it's paralyzed!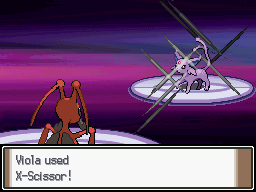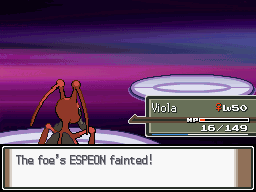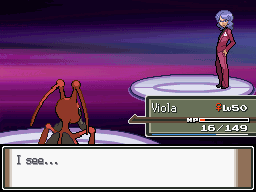 Hahahahahaha. HAHAHAHAHAHAHAHA.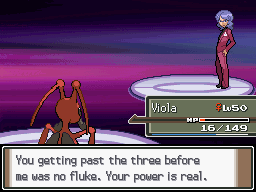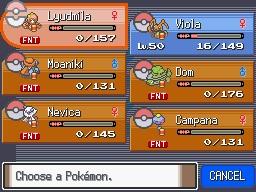 Choro Notes: Yes, that last fight wasn't a fluke at all. AT. ALL.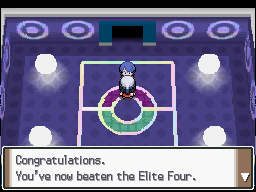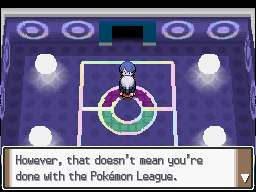 Oh, what?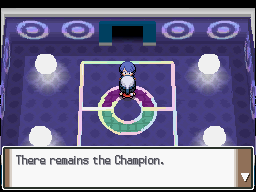 I could take 'im.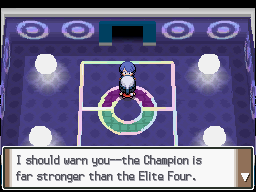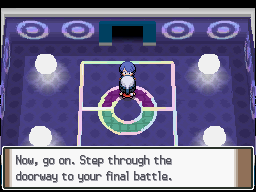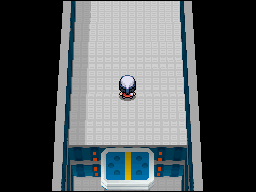 Oh boy, the Champion. Gonna beat his/her butt hard!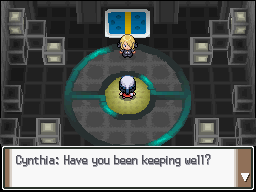 Music:
Cynthia's Theme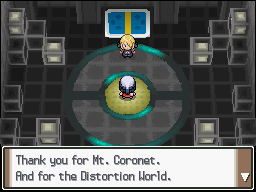 Think nothing of it, Eggwoman.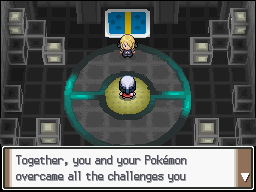 faced, however difficult.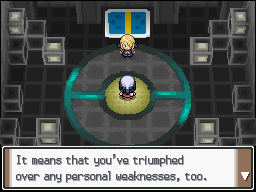 Hmph.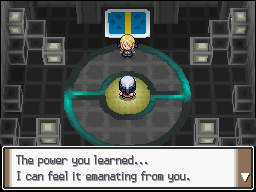 Flint is still on fire.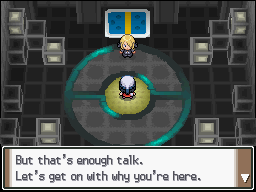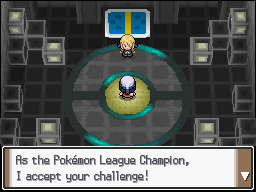 Heh~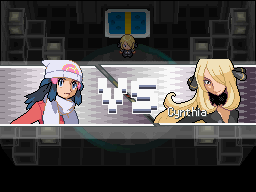 Music:
Battle! Cynthia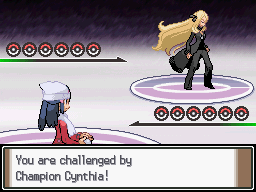 Choro Notes: Cynthia
Cynthia is. . . well she's fucking tough. Like even compared to the other three champions, Cynthia has one of the most balanced teams and they're all powerhouses. This is easily and rightfully one of the toughest battles in the game if not the series.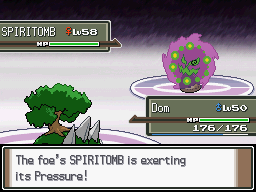 Choro Notes: Spiritomb
While not outstandingly strong, Spiritomb has one very noticeable trait: It's Ghost/Dark type. Its types compliment each other perfectly and as a result it has no weaknesses barring special shenanigans.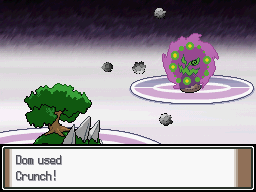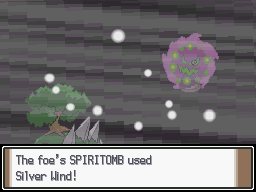 Silver Wind is a bug-type move so this is actually a super effective hit on Dom.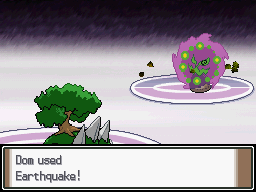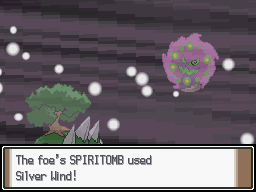 TOUGH IT OUT, DOM. IT'S NOT EVEN A BUG.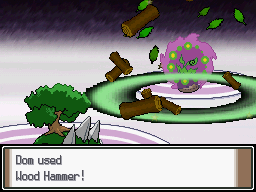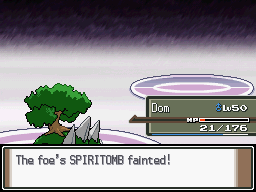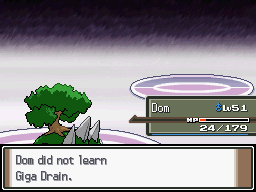 NOT NOW.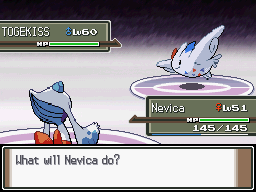 Choro Notes: Togekiss
Togekiss is the evolved form of Togetic and is possibly the most obnoxious member of Cynthia's team. Togekiss's ability, Serene Grace, doubles the chance of a move's additional effect from triggering. This is relevant with two of her Togekiss's moves: Water Pulse shoots up to a 40% chance of confusing, but that's not the thing that's obnoxious. Air Slash. Togekiss's Air Slash has a 60% chance of making you flinch if it strikes first. It's a fast fucker and usually will! Togekiss is the only member of her team that replaces another in Diamond/Pearl: She uses a Gastrodon then (a pink one!)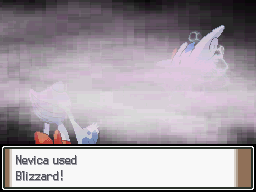 Oh lord.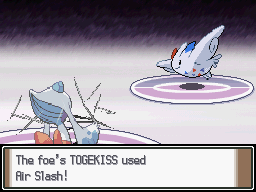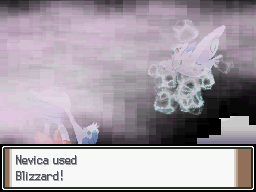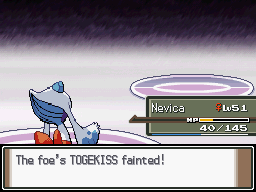 Problem solved!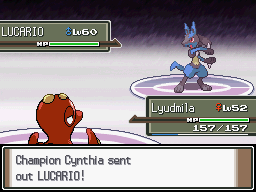 Choro Notes: Lucario
We've seen Lucario before but here it is again: Fighting/Steel. Very fast. Loves to throw Hadoukens and assorted energy balls.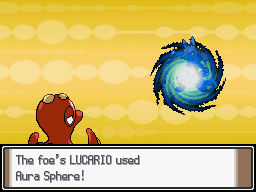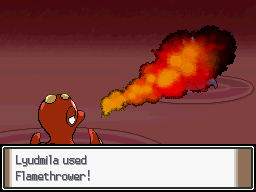 There's no way Lyudmila's fast enough to get another volley off so. . .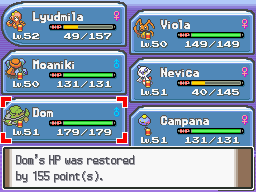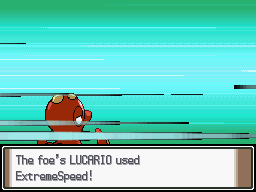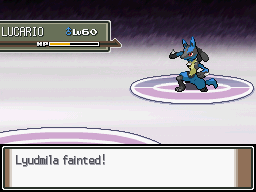 I couldn't even see it!!!!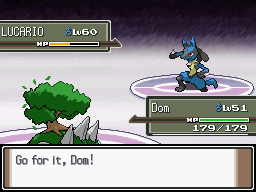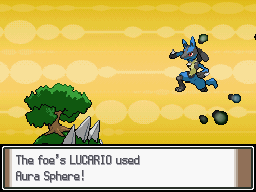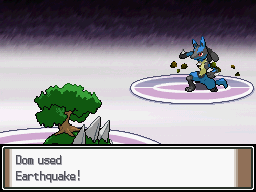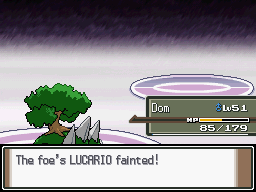 NO.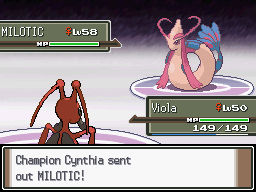 Choro Notes: Milotic
Milotic is the evolved form of Feebas and is sort of like a counterpart to Gyarados. The difference is it's a goddamned wall of sp.defense and it's not too shabby at throwing out Surfs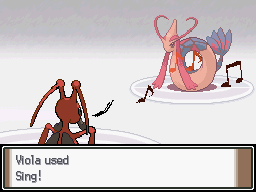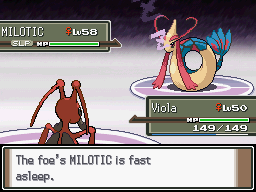 Ha ha!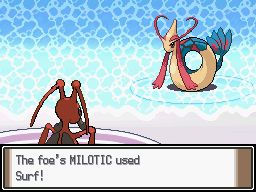 YOU CAN'T WAKE UP
THAT
FAST.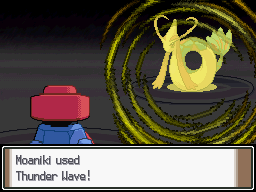 Choro Notes: Marvel Scale
Generally, you want to AVOID DOING THIS. Milotic's ability activates when it becomes afflicted with a status ailment. It takes Milotic's average Defense stat (the one you should be attacking) and raises it by 50%, almost matching its Sp.Def.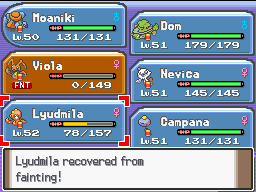 STALL.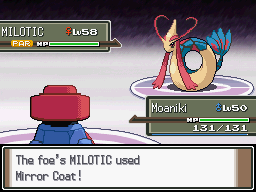 Oh. Ok.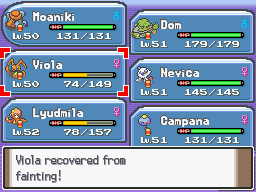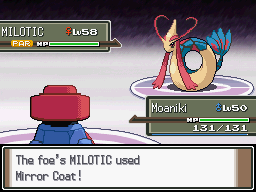 . . .
Choro Notes:
Mirror Coat always goes last and will return the damage dealt by special attacks to it back twofold. I can only assume Cynthia was waiting for a Thunder from Moaniki that never came. It's really kind of stupid because a Surf or two would have wrecked him.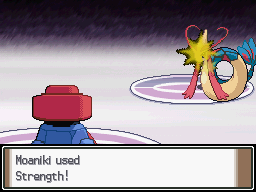 Stupid sea serpent, heh.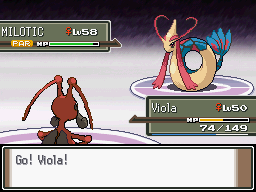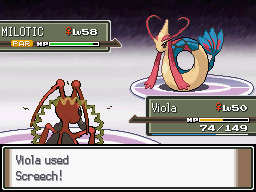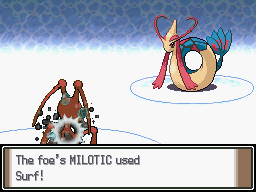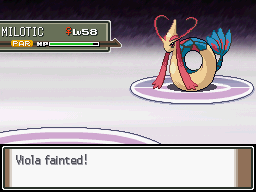 SEA SERPENT CRUSH NOISY BUG.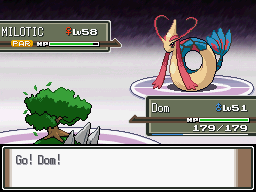 Hey baby, wanna see a trick?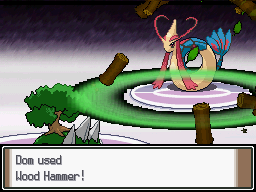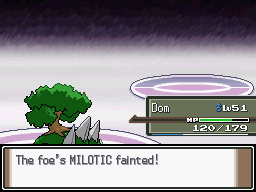 Hahahaha that hurt. What's next?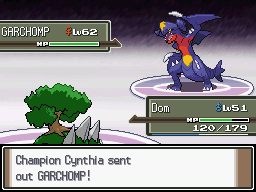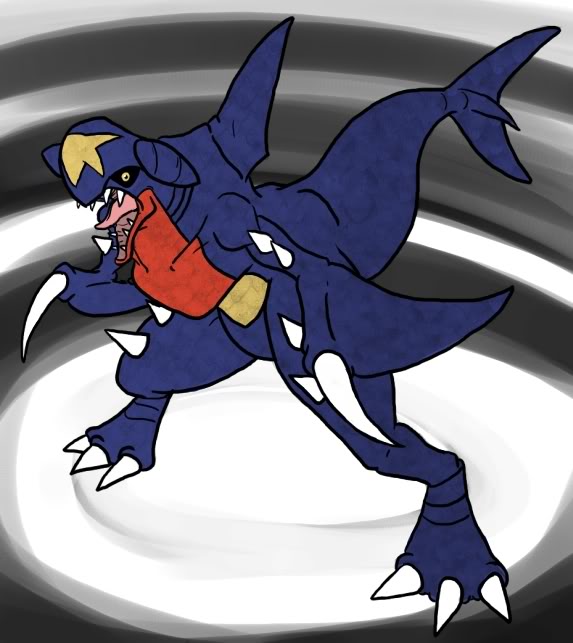 Choro Notes: Garchomp
FUCK. GARCHOMP. Garchomp is the final form of Gible and it's a goddamn murderbeast. It's stupidly fast and stupidly strong. It's a ground-type so its Earthquake is brutal, plus it has the arsenal that being a Dragon-type grants. Garchomp is Cynthia's strongest monster and the one she relies on the most. They're one of the strongest non-legendary monsters out there and are bad. Fucking. News.
Quick claw you haven't abandoned me!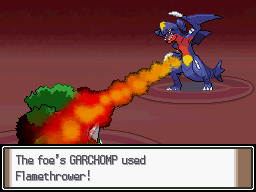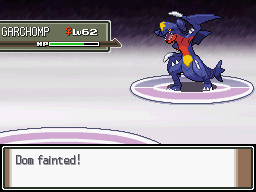 . . . . THAT'S ALL IT DID?!
Choro Notes:
I'm going to point out—Cynthia's Garchomp is 10 levels higher than anything Lady has.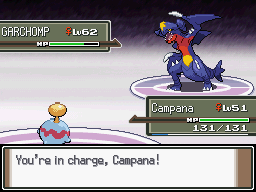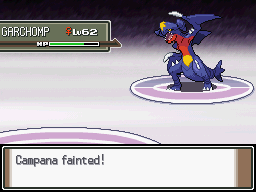 OH C'MON.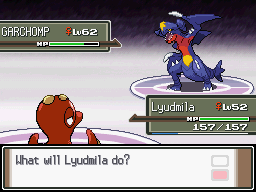 Hopefully the chunk Dom took out and Lyudmila's defense are enough to make this count.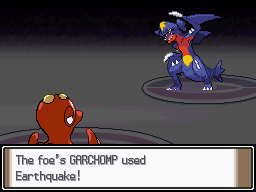 TANK IT FOR THE LOVE OF GEEZ.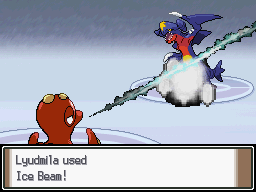 Yesssssssssssssssssssssssssssssssssssssssssssssssssssssssss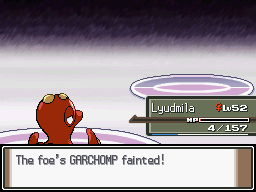 Choro Notes:
LOOK AT THAT HP WAHAHAHAAAAAAAAAAA!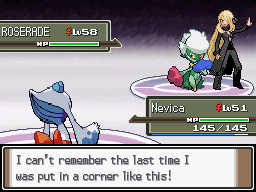 Best start cleaning out your desk or whatever!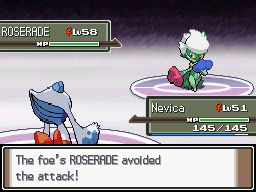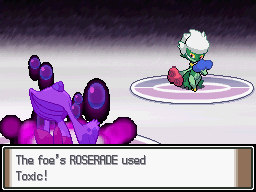 Oh my.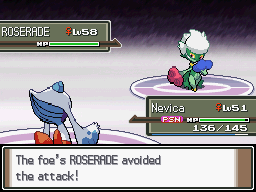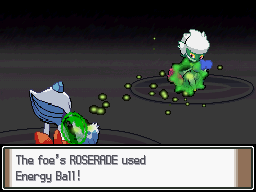 NOW IS NOT THE TIME TO START MISSING.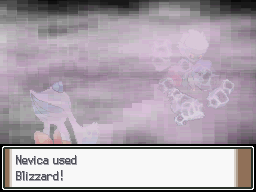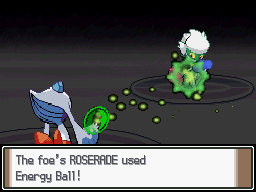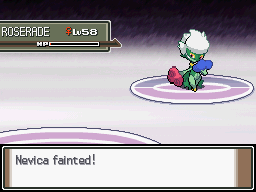 . . . . . . . 1.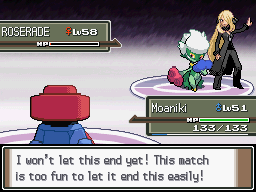 THERE IS ENOUGH ADRENALINE FLOWING THROUGH ME I COULD PUNCH A MILLION BABIES.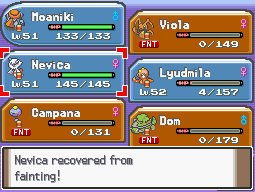 Just as a precaution!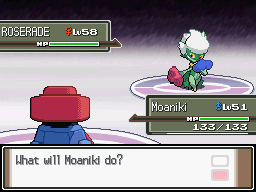 Oh hey gee you have all your HP back now FUCK FULL RESTORES.
Yeah that's right I'm a hypocrite, wanna fight about it?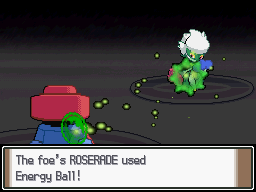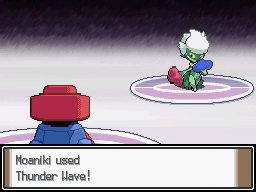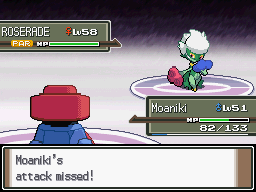 Oh NOT YOU TOO.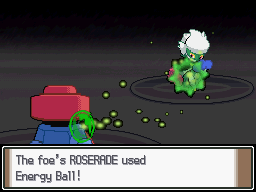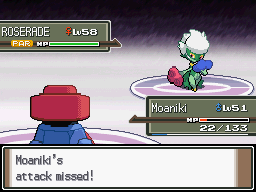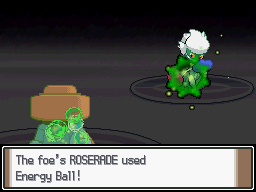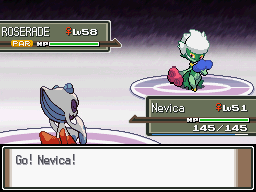 Alright Nevica, you have this. It is ALL you.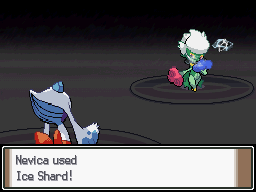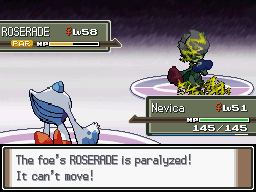 An Ice Shard to not just get a full restore out of you.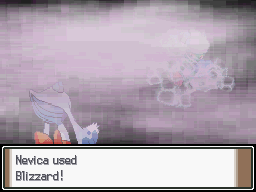 GAME. SET.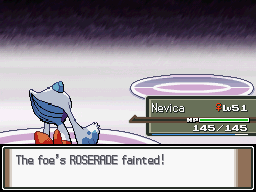 MATCH.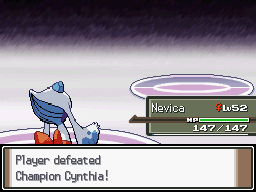 Music:
Diamond/Pearl - Champion Defeated!
. . . . ha haha.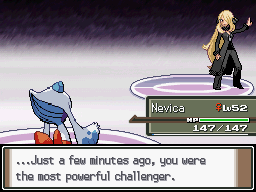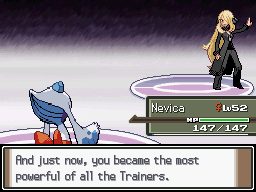 Ha haha! MOST POWERFUL OF ALL THE TRAINERS!!!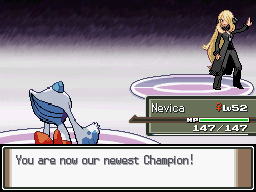 HAHAHAA!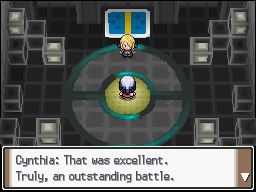 Not bad at all!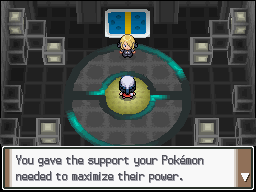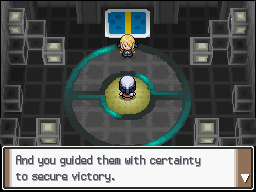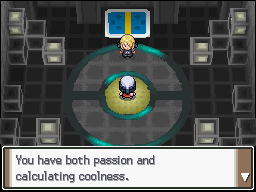 I am nothing if not calculating and cool ALSO A CHAMPION.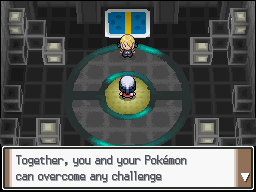 that may come your way.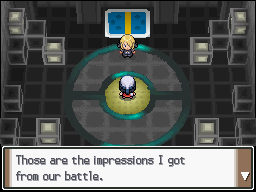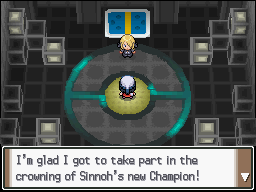 The only way you wouldn't have is if you had died while holding office. . . or the belt.
. . . am I a prime minister now?
. . .
do I get a belt?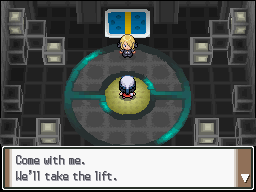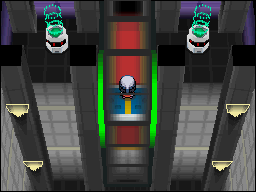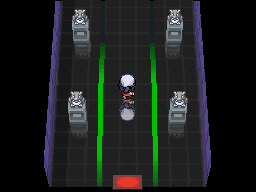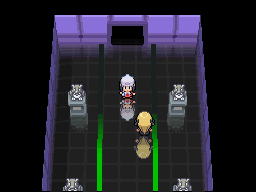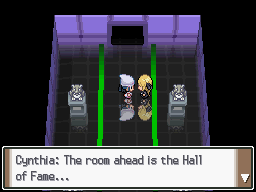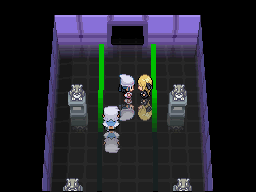 Oh, Professor.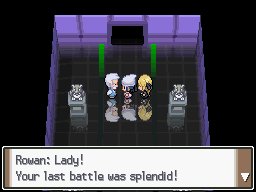 Splendid is such a nice word and it describes me and everything about me perfectly.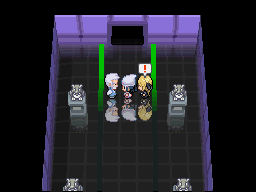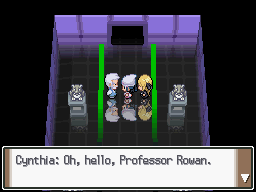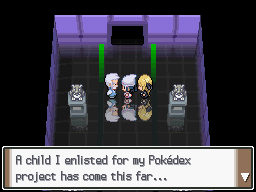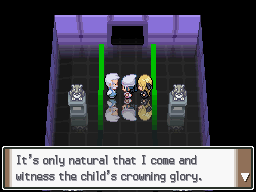 Hey hey hey, thanks for the support and all but don't mooch on my achievements. I left this shard of reality thanks to both of you, remember.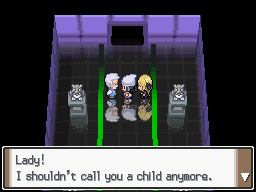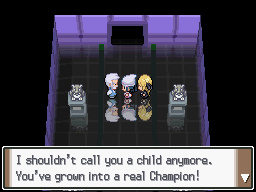 This day just keeps getting better and better.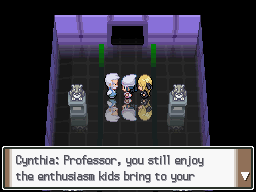 research, don't you?
AHEM. "The enthusiasm CHAMPIONS bring."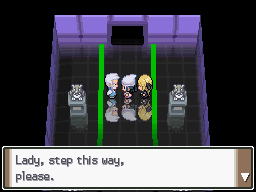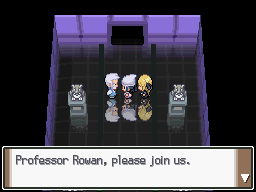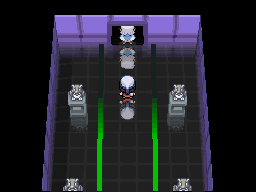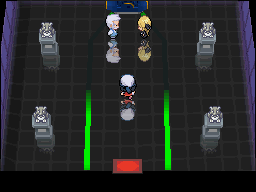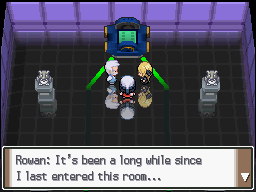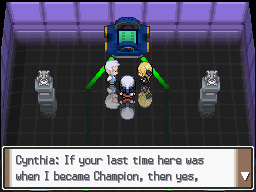 that would be quite a long time ago.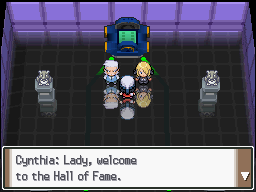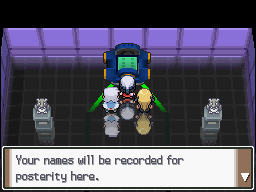 Kinda wish they kept the stone monument. Nothing says posterity like a hammer and chisel.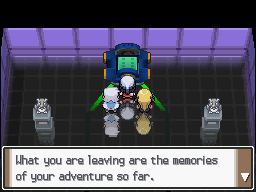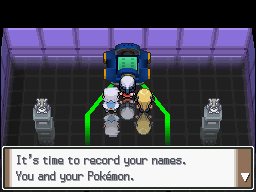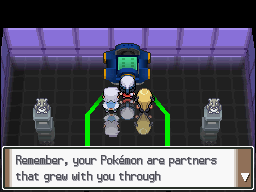 many challenging battles.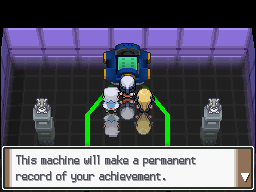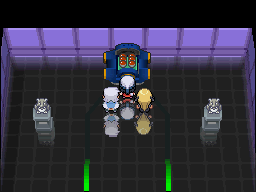 Music:
Red/Blue - Hall of Fame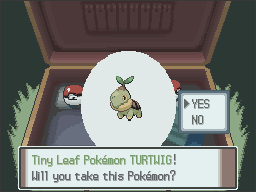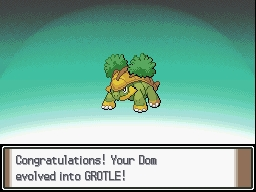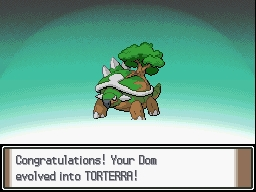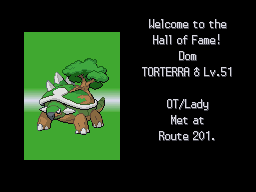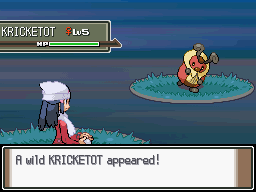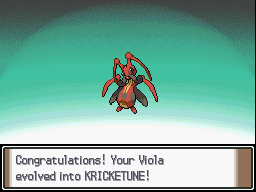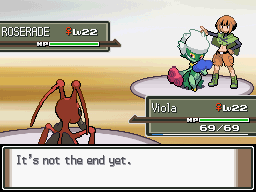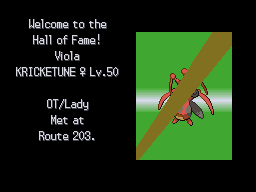 Oh. Don't stand behind the spotlight, honey.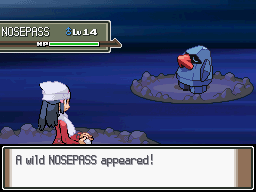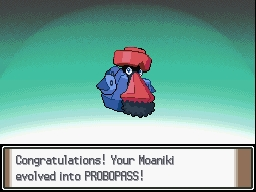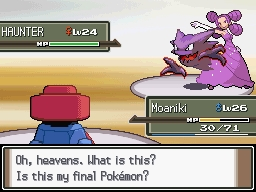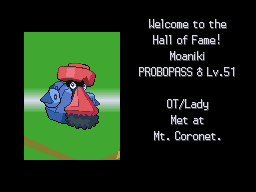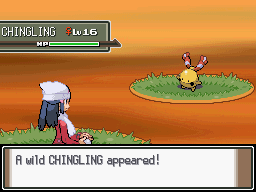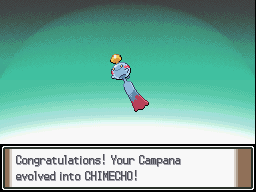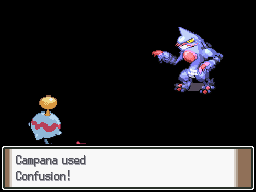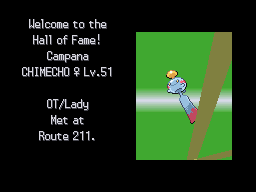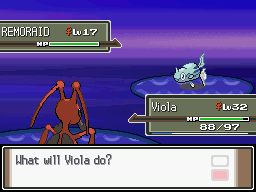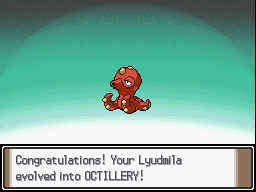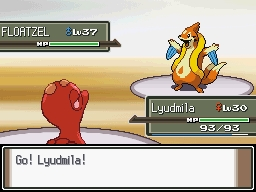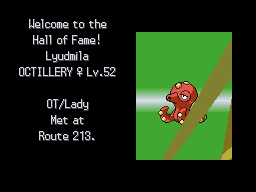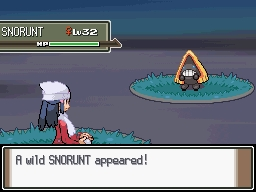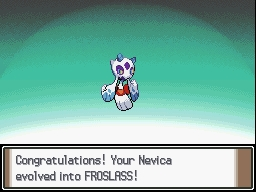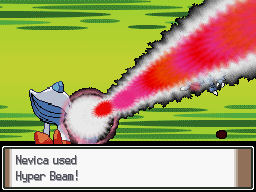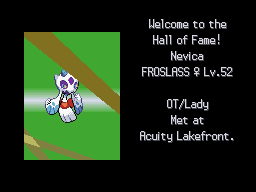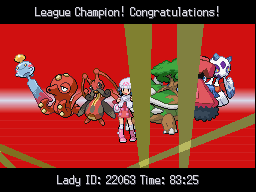 THE LASERS ARE RUINING THE MOMENT.

Music:
Credits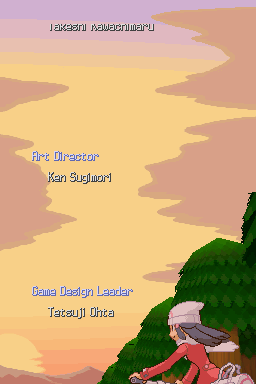 Couldn't even get me a kickass moped or a ride home.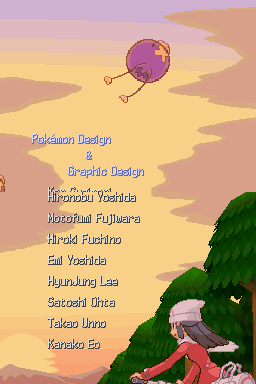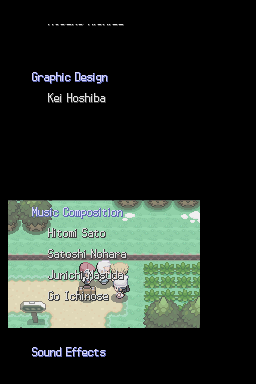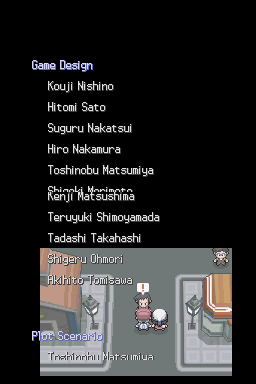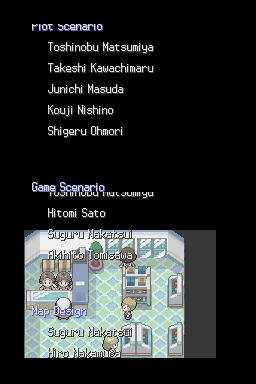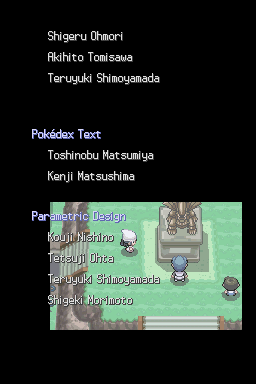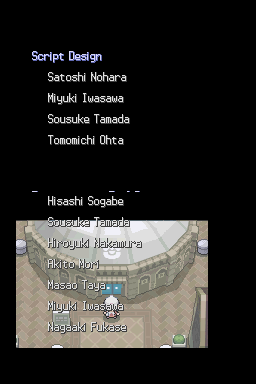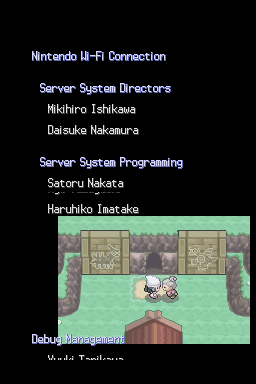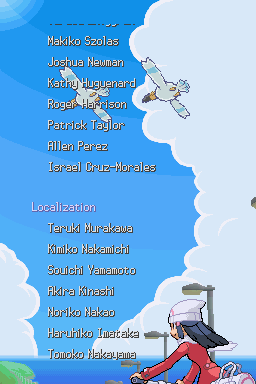 Really no reason they couldn't just take me there. Heck, Lucian has something with Teleport I'm sure.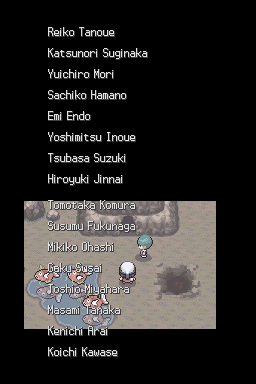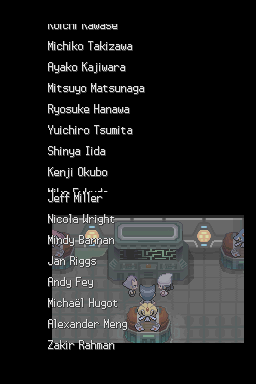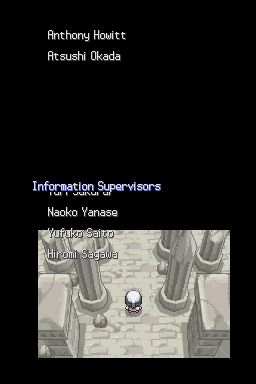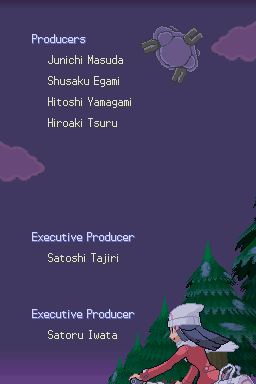 Man you know what, I think I'm gonna take up swearing. After all this I think I've earned the right to say bad words.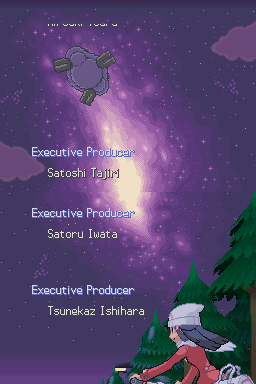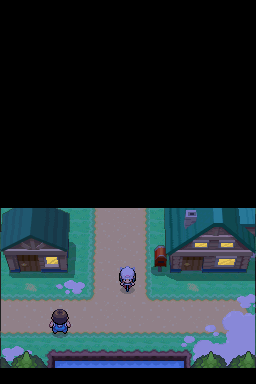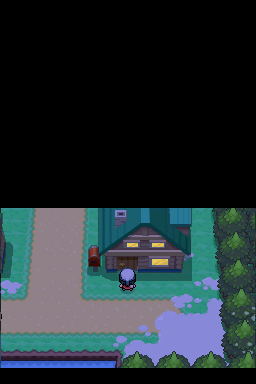 Fuck yeah, me. Fuck yeah.
Choro Notes:
Hahahaha, there's so much more shit to do that's not even close to being accurate. Totally got a lot more updates on the burner!