Part 46: Pokémon Platinum R: Jorge's Ambition!!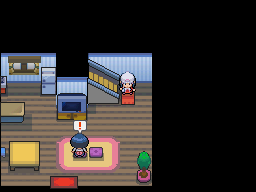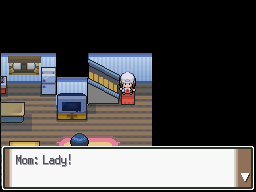 Music:
Twinleaf Town - Anime version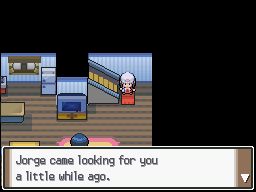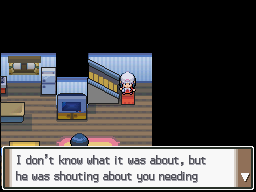 to get on a ship at Snowpoint City.
Ughghghgh why can't I get on a ship at Canalave? It's less cold there and there is only minor risk of icebergs.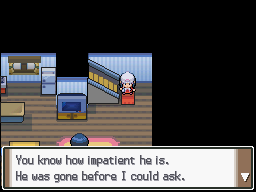 Ugggggggghghghghghgh.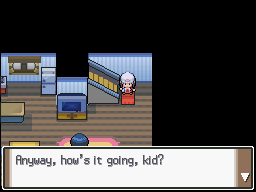 My head wound still hurts a bit.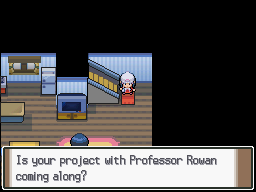 IS HE STILL CALLING HERE ASKING ABOUT THAT? Jeez.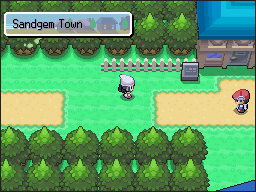 I'll fix that.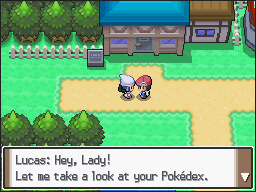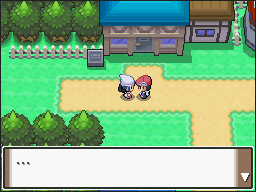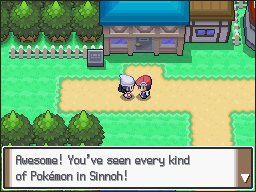 YES, NOW STOP CALLING MY HOUSE.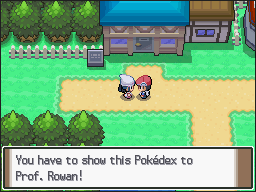 FINE.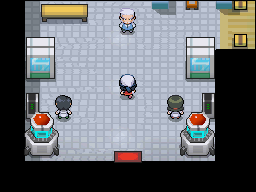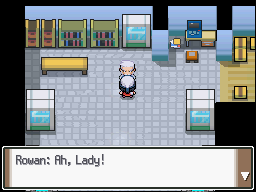 Look old man, I did what you asked ABOVE AND BEYOND.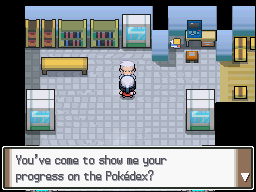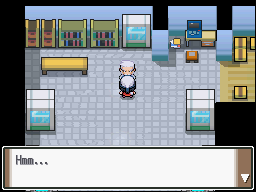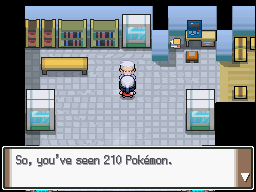 Is that all of them? I think it is!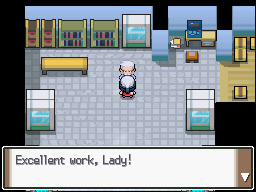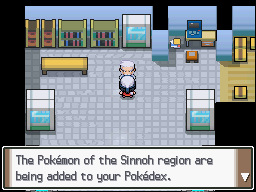 What the hell tense is that?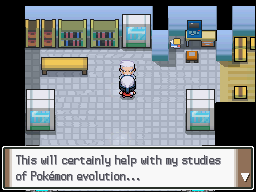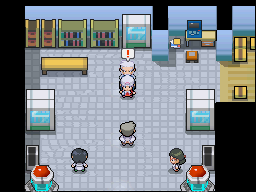 What?

Music:
HeartGold/SoulSilver - Prof. Oak's Lab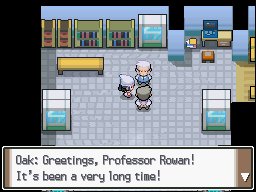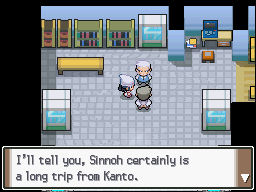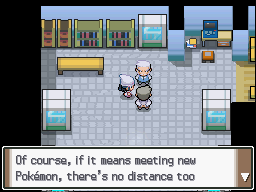 great for the likes of us to travel.
. . . All the way from Kanto?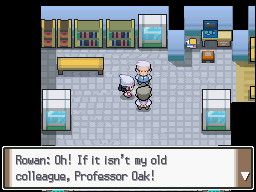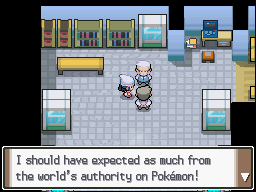 Oh! I've heard him on the radio!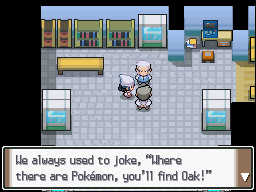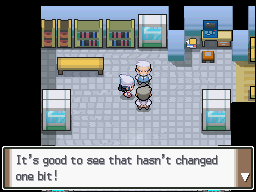 That's. . that's not a very funny joke!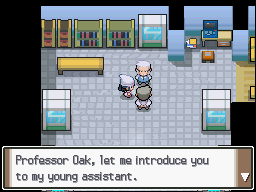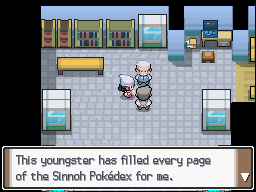 Whoa whoa whoa, you had BEST be talking about Lucas. I helped you, sure but I don't remember signing up for this position.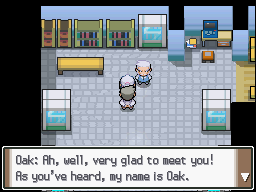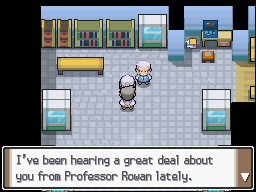 I was also on the news the other night. Sinnoh League Champ and all.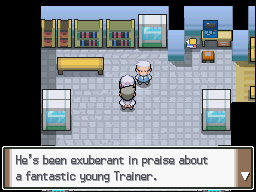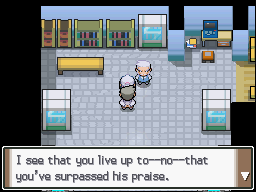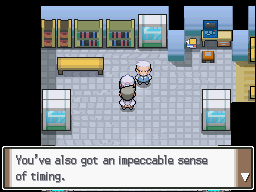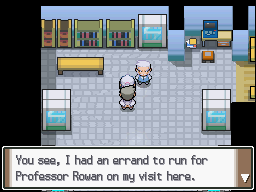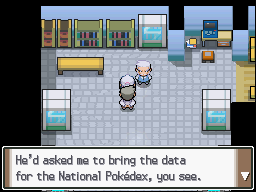 Yeah funny how that works I guess!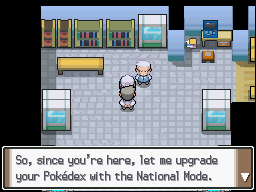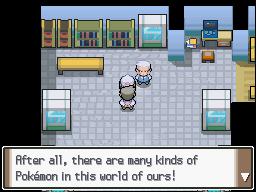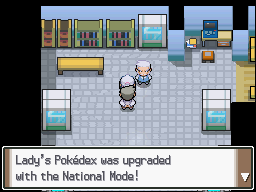 Choro Notes: National Mode
The national mode flat out just lets you record data on monsters from outside the Sinnoh dex. It uses the standard 001-493 numbers, from Bulbasaur to Arceus. To get it you need to have seen all of the monsters in the Sinnoh Region, all 210.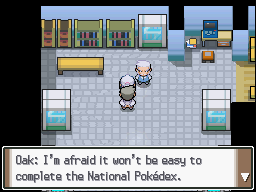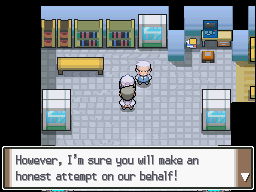 Ughghghghhhhhh, ONLY because you praised me.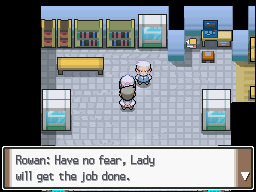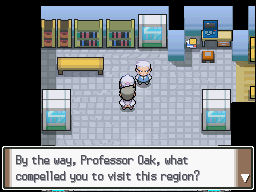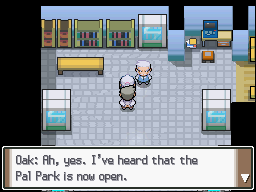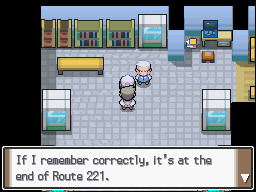 . . . I've never been to route 221. I'll make a note of this.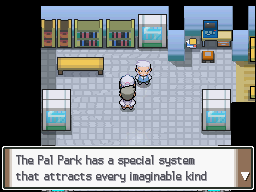 of Pokémon from every region.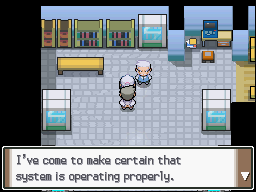 Oh so you're some sort of engineer now too?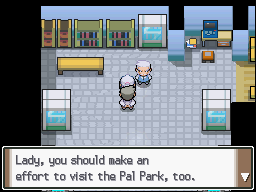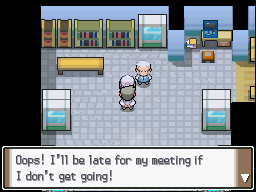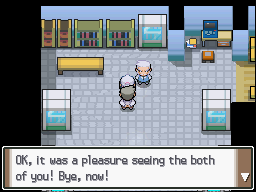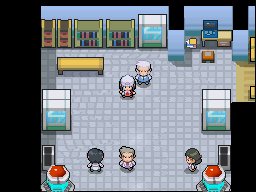 Yeah, see you Prof. Oak. Who knew we'd ever meet, huh?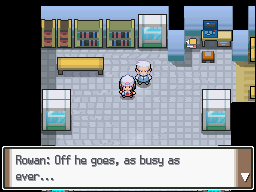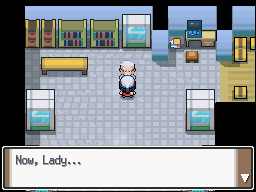 I detect ellipses, Prof. . .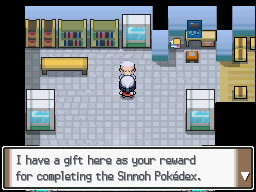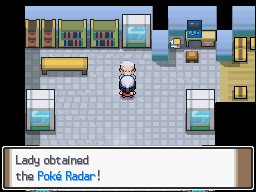 Oh. Well huh.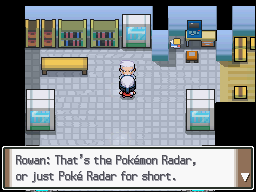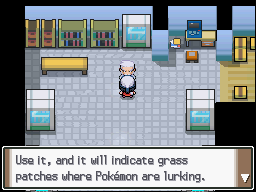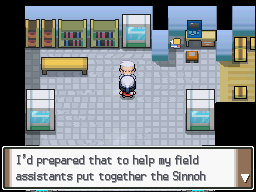 Pokédex, but you took care of that!
Oh well gee, glad to have wasted grant money then.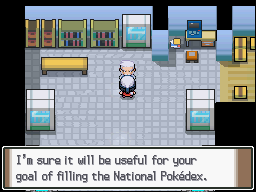 I guess it's a hobby now. Gotta catalog 'em all.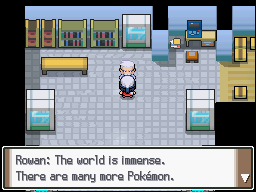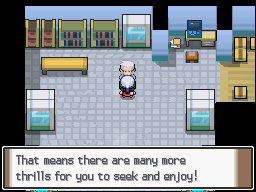 More things to potentially rip my throat out, yes.

Music:
Sandgem Town - Anime version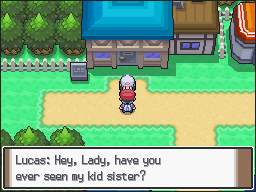 . . . since when do you have a sister? Shut up Lucas.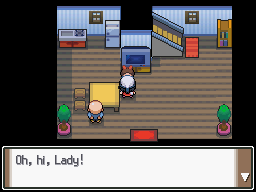 Hey kid, you Lucas's sister?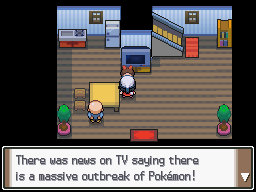 "Clearly this is a sign of lycanthropy."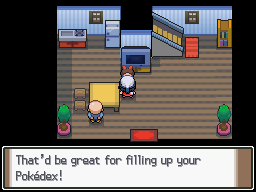 "Plus I could see how they react to you, you not-vampire."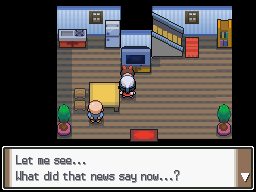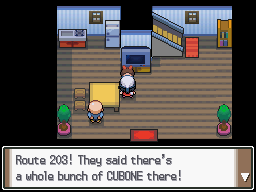 Choro Notes: Swarms
Every day, a different Pokémon not native to Sinnoh will swarm on a specific route. You can talk to Lucas's sister and she'll tell you which one it is and where.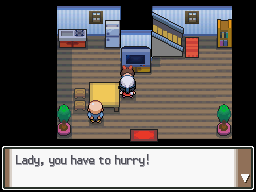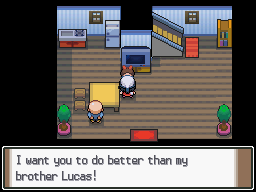 "And prove me right, of course. I can completely smell the werebronzong on you."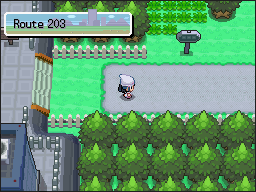 It's on the way to Snowpoint so eh.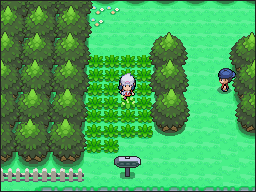 I know you're in here somewhere. . .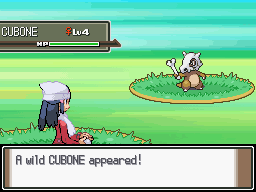 THAT'S a cubone? Oh jeez I thought it was a vulture thing.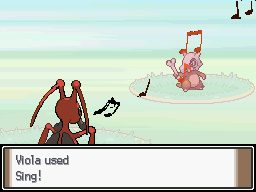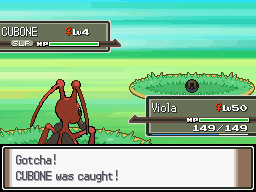 Easy enough.
Cubone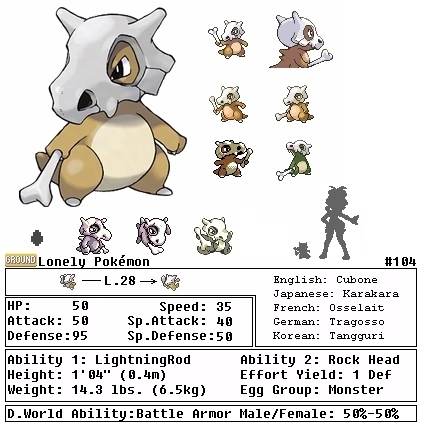 Cubone always wears the skull of its dead mother, so no one has any idea what its hidden face looks like. It pines for the mother it will never see again. Seeing a likeness of its mother in the full moon, it cries. The stains on the skull the Pokémon wears are made by the tears it sheds. Its crying makes the skull it wears rattle hollowly. Its cries echo inside the skull and come out as a sad melody.
Choro Notes: Cubone are tough little guys. The interesting thing about them is they can occasionally be found with the Thick Club item. This makes the attack of Cubone and Marowak DOUBLE. Funnily enough this was enough to possibly make the attack stat roll over in Gen2! There is a stupid internet thing going around saying that Cubone are baby Kangaskhan and that's dumb. You're dumb and if you mention it in this thread Zorak is probably going to probate you.
Zorak Notes:


HulkaMatt Notes: Cubone is one of those Pokémon that I never really went out of my way to raise but I think is awesome. Has 3 moves that only belong to him. AWESOME! These little guys rock. The best of ground types.
Choro Notes: HulkaMatt, Lucario gets Bone Rush. It only has two signature moves.
HulkaMatt Notes: Lucario is a fucking shithead.

Good Listener named this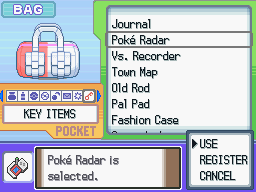 Choro Notes: Using the Poké Radar
quote:
CONGRATULATIONS ON YOUR PURCHASE OF A DEVON CO.® POKéMON RADAR. WE'RE SURE YOU'LL BE VERY SATISFIED WITH YOUR PURCHASE!
IT IS NOT COMPLICATED.


This is very complicated! For best results, DEVON CO.® BRAND REPEL™ is recommended!

HOW DO I USE IT?
FIRST, find some grass! POKEMON ONLY APPEAR IN GRASS! But you knew that, clever consumer! Once within the grass of your choosing, optionally affix the DEVON CO.® BRAND REPEL™ to your person and take hold of the Pokémon Radar!
While clutched firmly, so as not to induce lawsuit inducing trauma, press the bright black USE button.


If use correctly, you should see some rustling in the nearby clumps of grass! Congratulations! You've located some Pokémon!
Devon Co.® assumes no responsibility for injuries, possession or trauma caused by wild Pokémon due to the use of the Pokémon Radar.

HOW DOES IT WORK?
Using very complicated terms that we feel we shouldn't bother our valued consumers with we'll sum it up thusly. The Pokémon Radar emits RADAR waves! What is RADAR you ask? It triggers electrical impulses in the brains of nearby Pokémon, causing spasms that alert you to their presence! It's completely nonfatal in 90% of lab subjects!


Simply approach the feverishly shaking grass and battle the Pokémon located there!


Upon defeat or capture, additional Pokémon may be found still convulsing!


NOTE: POKéMON OF THE SAME SPECIES HAVE PROBABLY TRIED TO FLEE AND CAN GENERALLY BE FOUND AT THE FARTHEST CONVULSIONS. REPEATED USE IN THIS WAY MAY RESULT IN SEVERE, MOSTLY-COSMETIC GENETIC DAMAGE.
This is stupid. But hey let's try it on the route ahead, north of Oreburgh.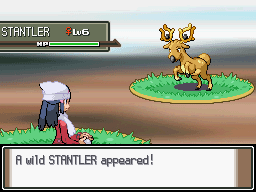 Oh. Hey. You're new.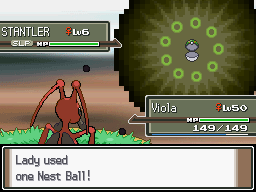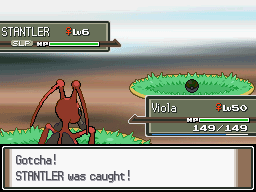 Stantler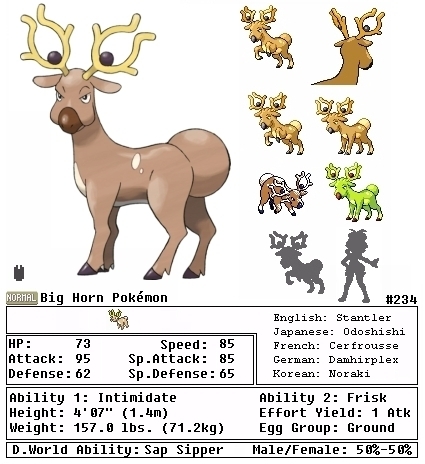 Stantler's magnificent antlers were traded at high prices as works of art. As a result, this Pokémon was hunted close to extinction by those who were after the priceless antlers. The curved antlers subtly change the flow of air to create a strange space where reality is distorted. Those who stare at its antlers will gradually lose control of their senses and be unable to stand. It creates an odd sensation as if one were being drawn into their centers. The round balls found on the fallen antlers can supposedly be ground into a powder that aids in sleeping.
Choro Notes: I used a Stantler in my HeartGold team. It was pretty neat! They've got access to hypnosis and thunder wave which is kind of strange for a normal-type.
Zorak Notes: Look carefully at Stantler. Let your eyes drift to its head. Just a deer, no? Widen your focus a bit. Include the antlers and nose in your view. Note the small balls in the arc of the ovular, large antlers. Do you see why Stantler has so many mystifying abilities?
Once you see it, you cannot unsee it.


Good Listener named this.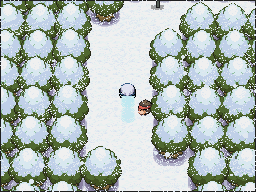 Freaking Snowpoint. SNOWPOINT.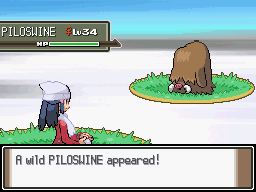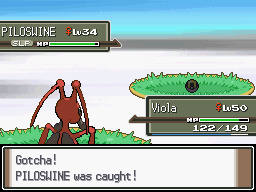 Choro Notes:
This is a Poké Radar monster on this route, when some monsters were added to the Sinnoh dex they kept their locations they had in Diamond/Pearl. Some routes, like the ones that had Kirlia or Snorunt, do not have a rare monster that appear on them. I'm not going to show me using the Poké Radar so you can just sort of assume anything I encounter on past routes are Radar located.
Piloswine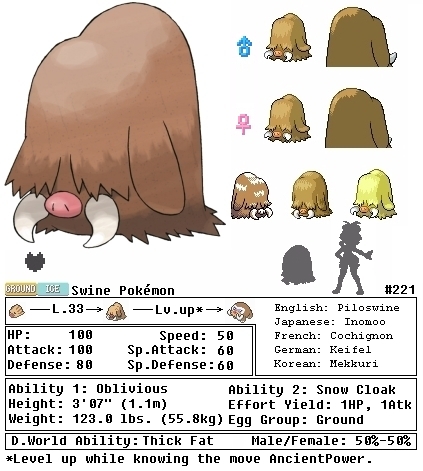 Piloswine is covered by a thick coat of long hair that enables it to endure the freezing cold. However, its shaggy coat makes it unable to see. t checks surroundings with its sensitive nose instead. It is very sensitive to sound. I Its tusks of ice thicken when it snows. This Pokémon uses these tusks to dig up food that has been buried under ice. If it charges at an enemy, the hairs on its back stand up straight. Although its legs are short, its rugged hooves prevent it from slipping, even on icy ground.
Choro Notes: Neat Muskox like Pokémon. I've nothing to really say about it!
Zorak Notes: Fun Piloswine fact: due to the high quality ice Piloswine's tusks consist of, there is a large and lucrative trade built around poaching Piloswine for their precious icevory. Fortunately for the Piloswine's population numbers, these fuckers turn into goddamn MAMMOTHS. Try poaching that shit, Team Rocket, I'd like to see you goddamn try.
HulkaMatt Notes: I never see people with Swinubs. I never see people with Piloswines. I never even see people with Mamoswine. Why the fuck not? These guys look cool and probably learn some cool moves. Piloswine is pretty damn hairy and evolves when it decides it needs a haircut.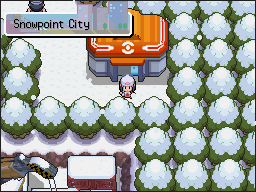 You know, that reminds me, while I'm here.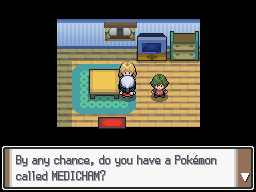 I have one now!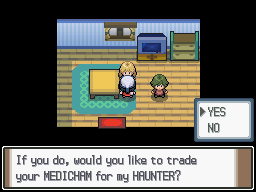 Heh, Haunter are trade-based evolutions. I'll totally get Gengar out of this!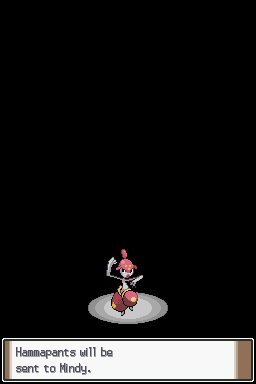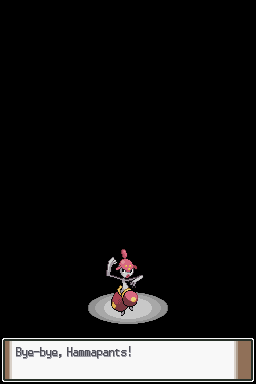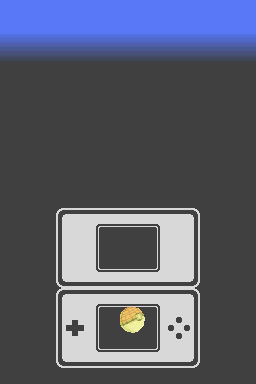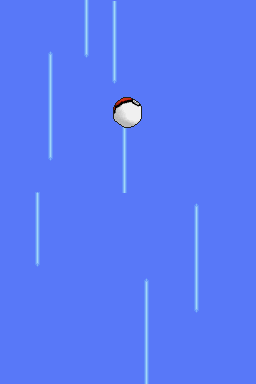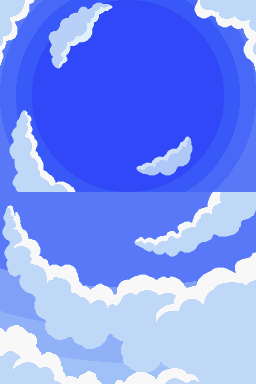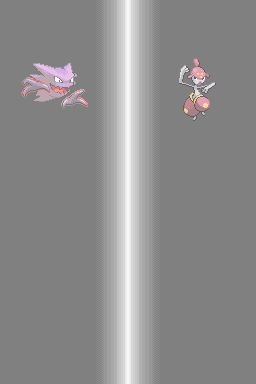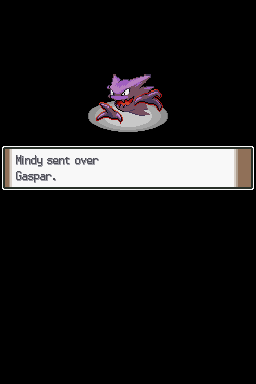 Haunter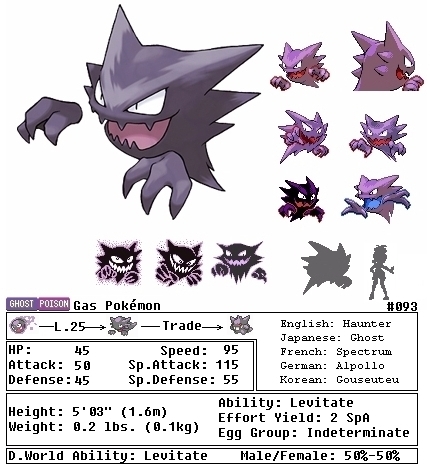 Haunter is a dangerous Pokémon. If one beckons you while floating in darkness, you must never approach it. This Pokémon will try to lick you with its tongue and steal your life away. Its tongue is made of gas. If licked, its victim starts shaking constantly until death eventually comes. Haunter can slip through any obstacle. It lurks inside walls to keep an eye on its foes. In total darkness, where nothing is visible, Haunter lurks, silently stalking its next victim. If you get the feeling of being watched in darkness when nobody is around, Haunter is there. Because of its ability to slip through block walls, it is said to be from another world.
Choro Notes: Haunter is pretty goddamned malevolent, jesus christ.
Zorak Notes: A lot of people say they like Haunter more than Gengar but in all honesty, I like Gengar more. Still, I can admit with no shame that I did in fact use a Haunter in Pokemon Blue when it came out a century ago. It's a neat and classic ghost.
HulkaMatt Notes: OLD NEWS: HAUNTER IS FUCKING AWESOME!!! NOT FOR CHILDREN. HAUNTERS ARE GHOSTS WHO CAN KILL PEOPLE!!! I thought Haunter was so awesome that in my original copy of Pokemon Red I didn't even evolve him. I grinded him all the way up to level 100 and he was my favorite pokémon. Raise a Haunter unless you're a god damned idiot.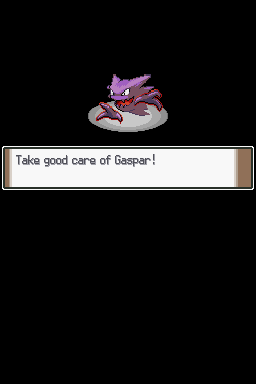 Haha! Start glowing!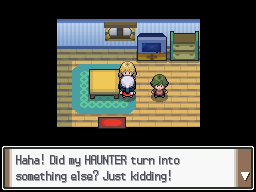 Wh-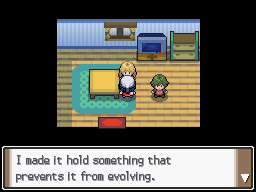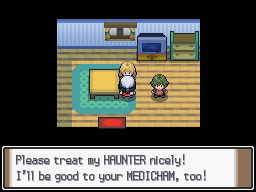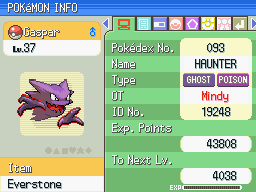 . . . . you motherFUCKER.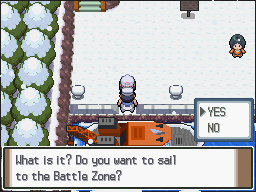 Jorge, what the hell is wrong with you?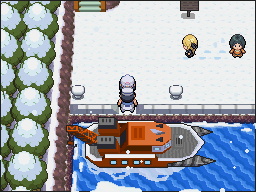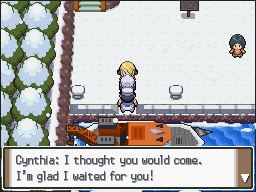 You're not going to just like, follow me. Are you?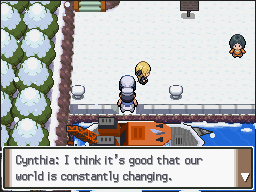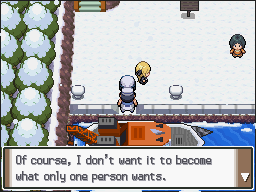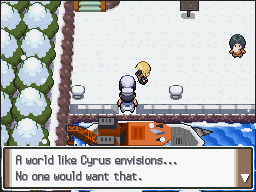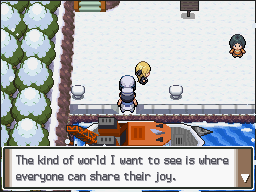 Cynthia, seriously it's freezing out here.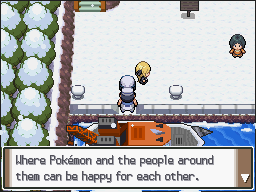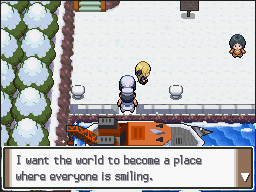 God, you are such a goddamn chansey.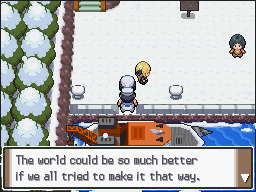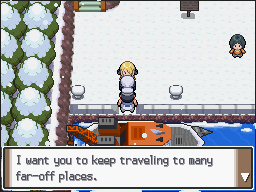 THEN STOP STOPPING ME.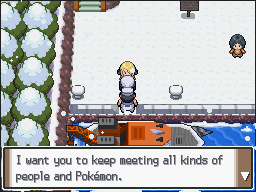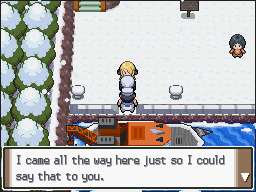 Cynthia you know where I live. You know Prof. Rowan and for god's sake I wish he didn't but he has my phone number.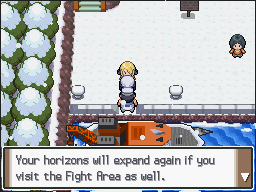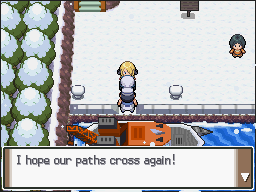 I'm sure they will. I'm sure they will.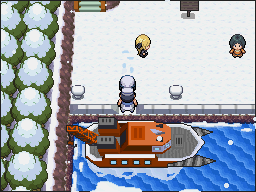 Freezing out here.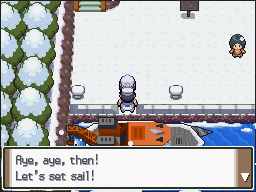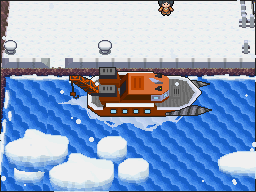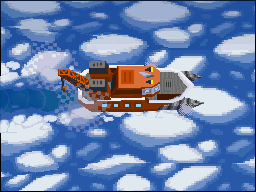 Music:
Fight Area (Daytime)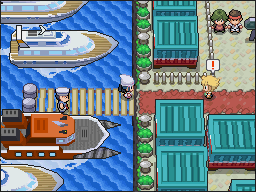 Jorge have you just been waiting here?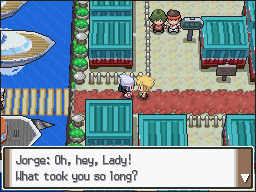 I don't slather myself in Jolteon blood to get as zippy as you do, Jorge.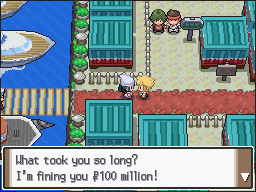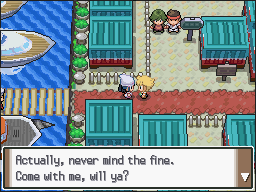 Yeah sure why not. What are you going to show me.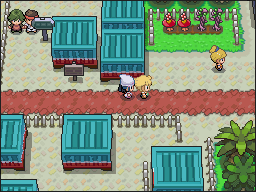 I will say it's actually warm here. What gives?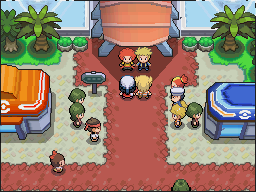 Yeah, what about them Jorge?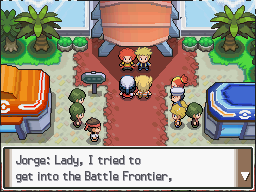 which happens to be right here.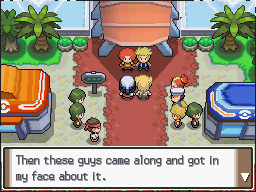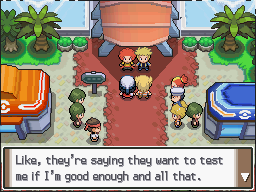 So beat their asses! You beat one of them, fight the other. He'd be no problem for you and your Infernape.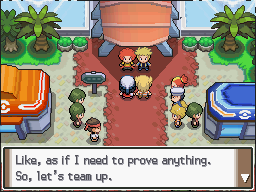 What?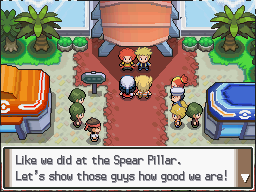 Jorge. Hold on.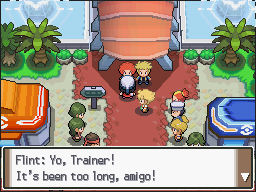 C'mon man, let my idiot friend through. He's tough. Believe me I would not say that if it weren't true.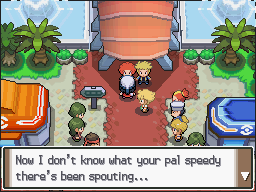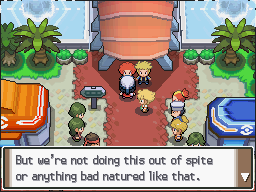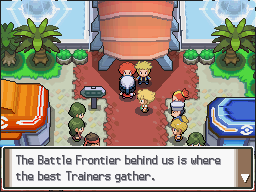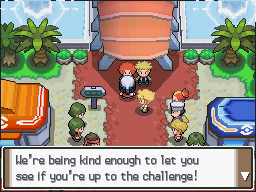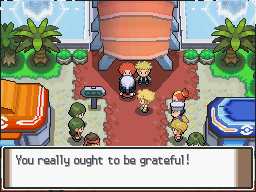 . . . oh right you're that guy. Hey I'm gonna go talk to the sane one here.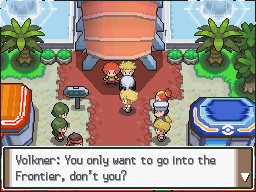 Not even that!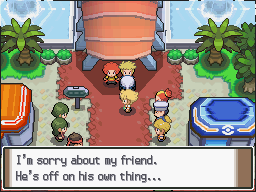 I can relate.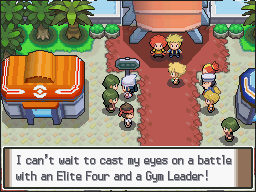 What? No, I'm—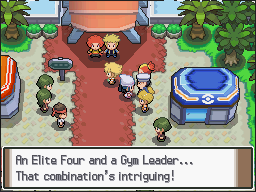 Hmmmmmm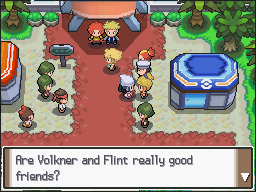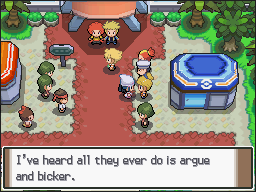 I— FINE.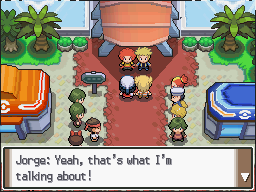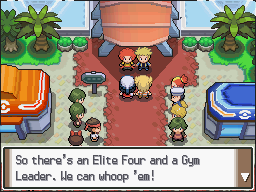 Can and have!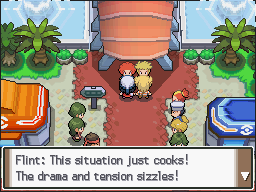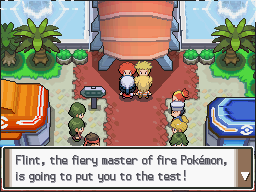 Let Flint see how hot your spirit burns!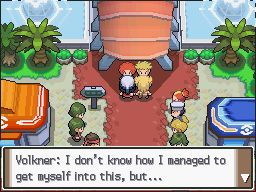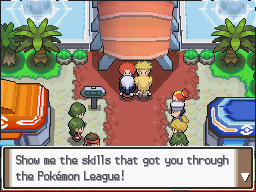 Just go along with the ride, Volkner. Just go along with the ride.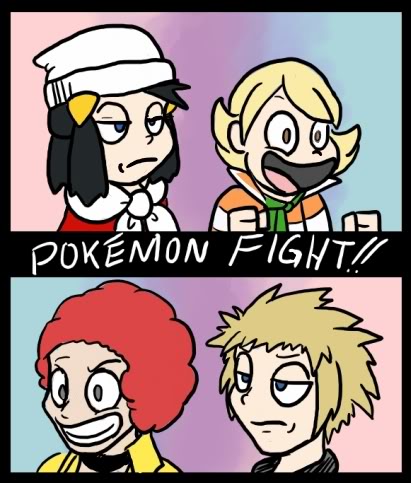 Music:
Groudon - Kyogre - Rayquaza (Anime arrangement)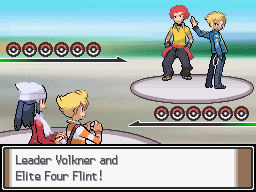 Jorge, do you remember what happened at Spear Pillar? Do better than that.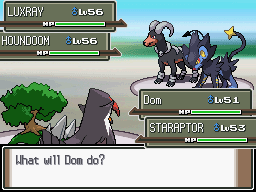 Choro Notes: Volkner & Flint
This fight can be tough, Flint and Volkner give you a taste of what's going to occur at the battle frontier. They display a surprising level of tactics in this fight. On the plus side, the two only have half of their teams while Lady and Jorge have their full six. On the down side, I can't just Earthquake them to hell and back for a reason that will become apparent.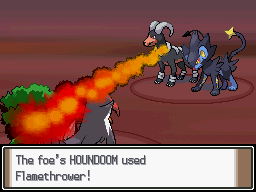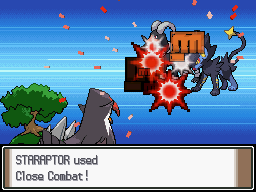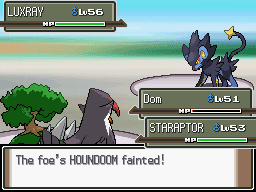 HELL YEAH, JORGE.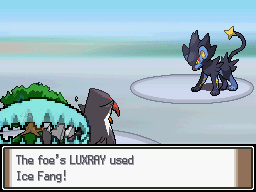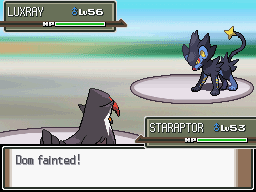 FFFFFFFFF.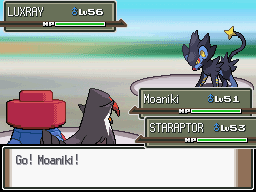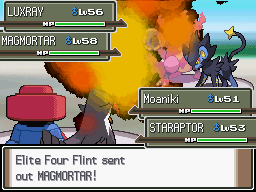 So slow...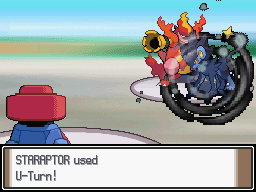 Wha- Why?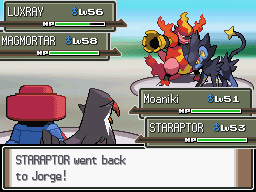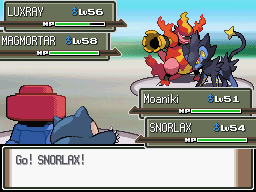 Choro Notes:
U-turn is a bug-type move that hits and then recalls the user. I both hate and can see why Jorge did this: Flint's Magmortar has Thunderbolt, if you remember. And Luxray is Luxray. HOWEVER. A Close Combat from Staraptor would have ruined Magmortar's day and made this fight a lot easier.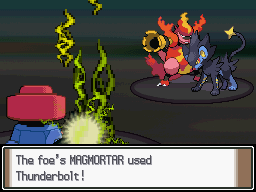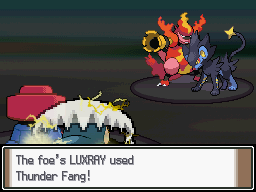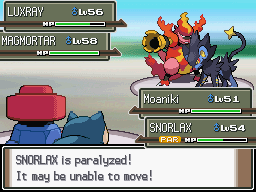 Wow that thing's a beast. I mean I fought it before but dang.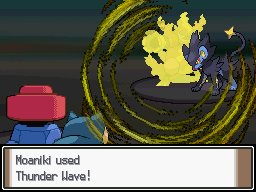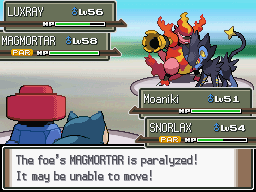 Magmortar are shockingly fast for something like that.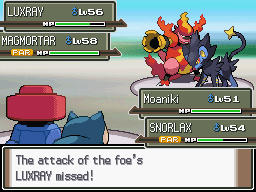 HOW DID YOU MISS WITH A BITING ATTACK?! ONE IS A HUNK OF METAL AND ONE IS FAT AND PARALYZED!!!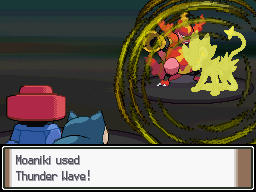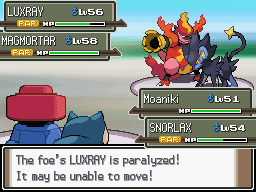 MOANIKI IS THE KING OF MOVING!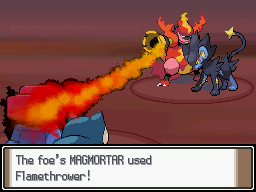 We're still good, we're still good.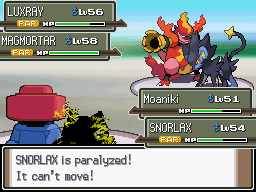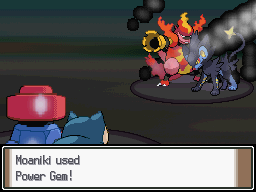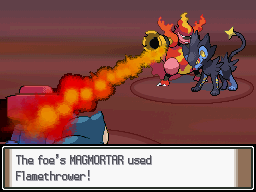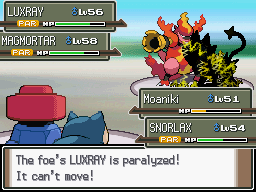 Well this fight is going. . . ok.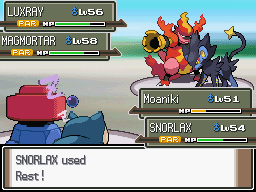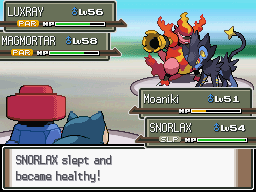 Choro Notes:
Rest fully heals the user. . . . but puts them to sleep for two turns.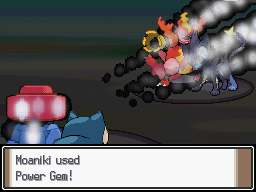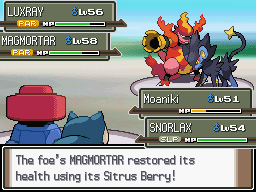 Why did I not learn the last time?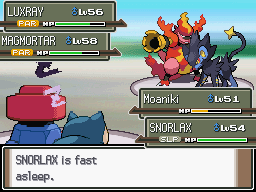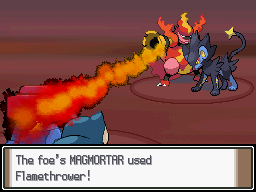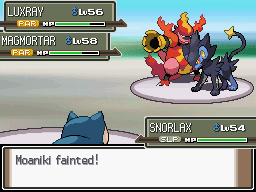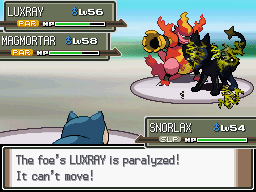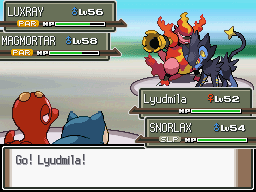 Ok, Octopus time.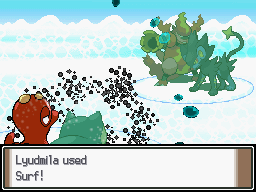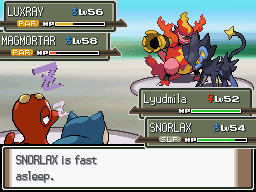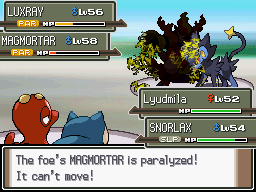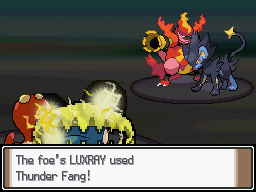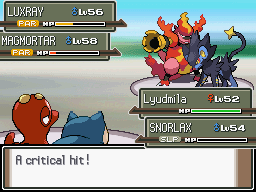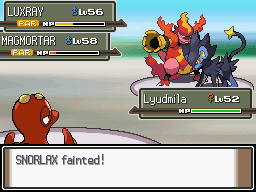 Sweet jimminy, where did you bite it?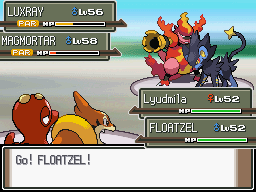 HEH!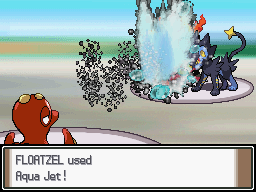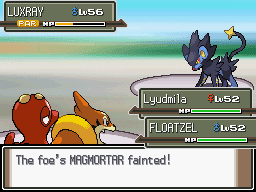 GOOD MOVE, JORGE.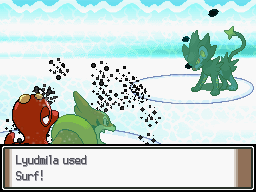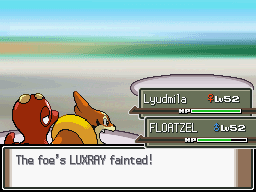 Teamwork!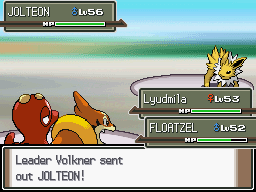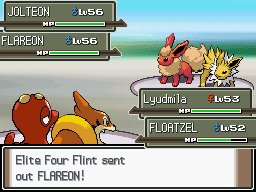 Huh. I'm realizing that you two's teams are pretty similar!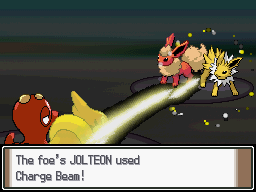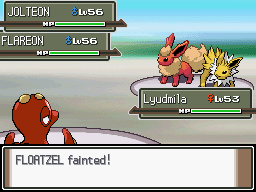 Well that's not good.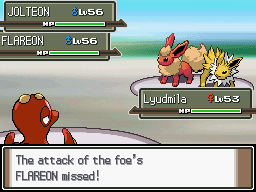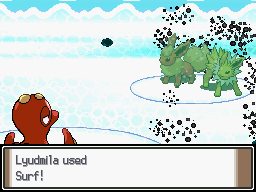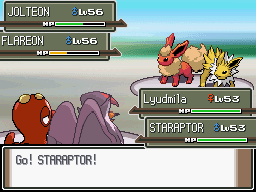 Hahahahaha, kick its friggin head in, bird.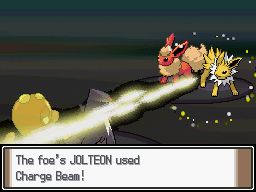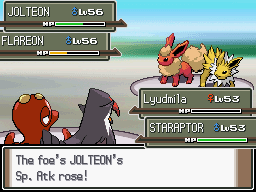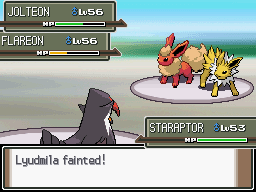 Operation: Unintentional Decoy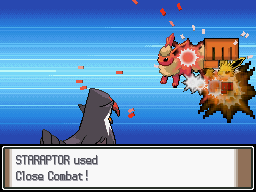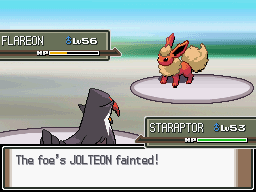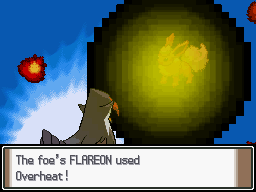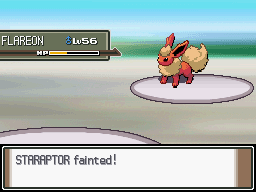 Well that was explosive.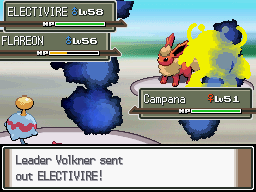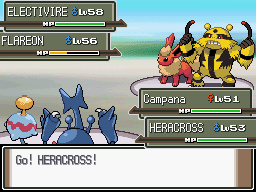 Interesting. Very interesting.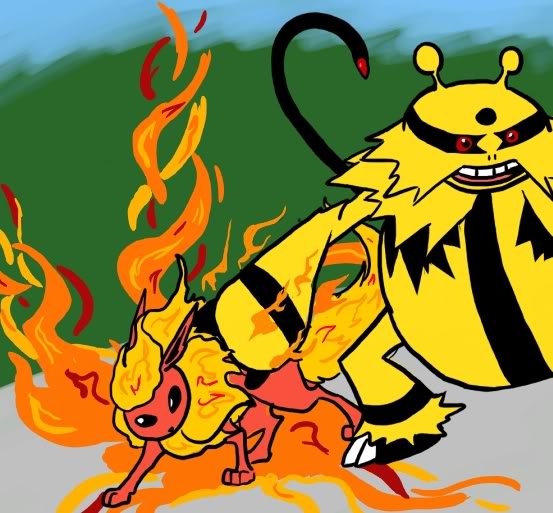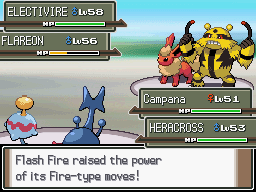 WHAT?!
Choro Notes:
Volkner actually had his Electivire use Fire Punch on Flint's Flareon, activating its Flash Fire. The two will actually boost each others things by attacking each other. Thunderbolt from Magmortar charges Electivire's Motor Drive, Flareon and Houndoom both have Flash Fire and Jolteon's Volt Absorb can restore its own HP. Either way this is the only place I've ever seen the AI help itself like this in a double battle!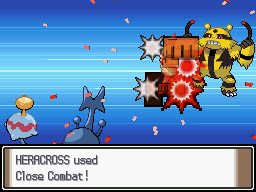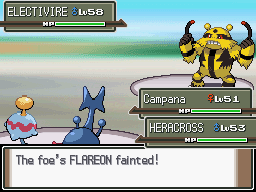 Was it worth it, Volkner?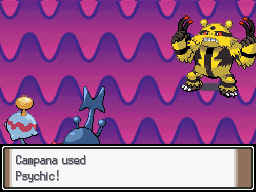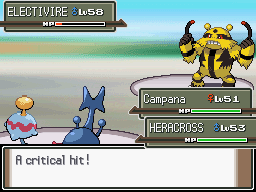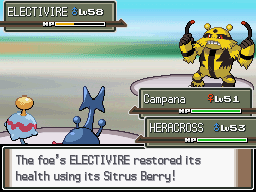 NICE ONE.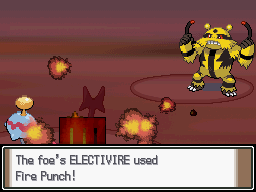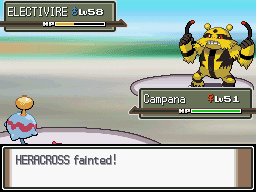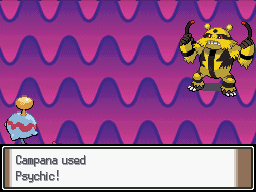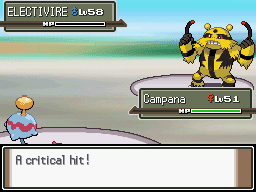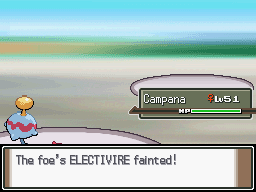 Twice?! Great job, Campana!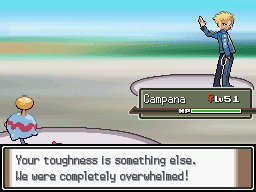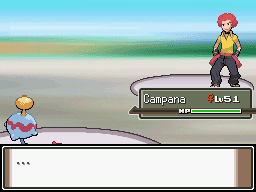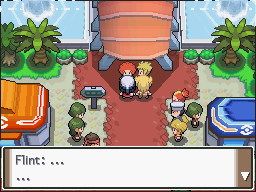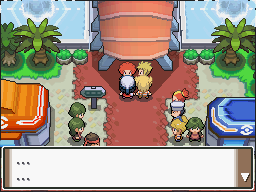 . . . . is he gonna be ok?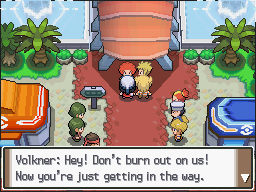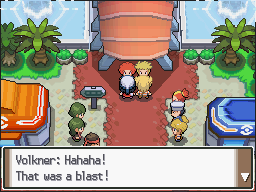 I will concede that that was actually very enjoyable!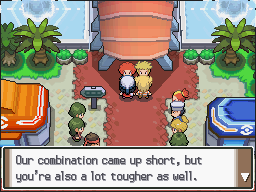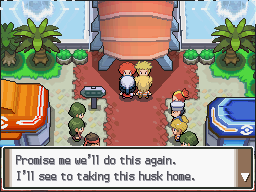 Yeah whatever. Seeya Volkner.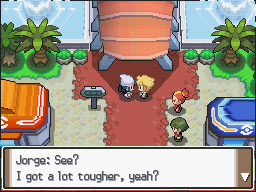 Yelling "BEAT THE CRAP OUT OF IT" and having all of your guys know Close Combat is a form of toughness, sure.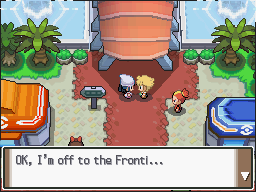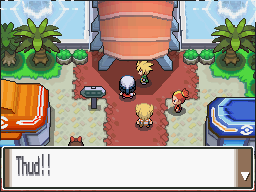 SEE JORGE? SEE WHAT YOU'VE BEEN DOING TO PEOPLE?!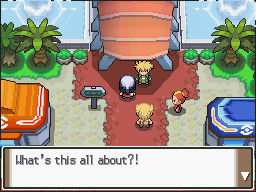 You ran into my idiot!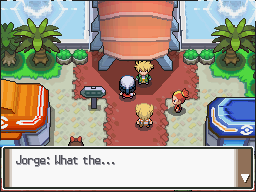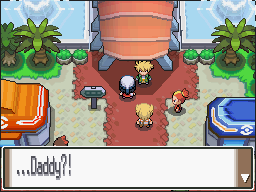 ?!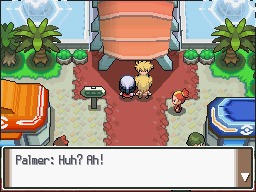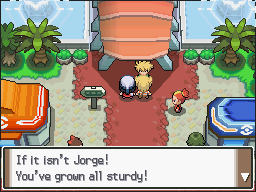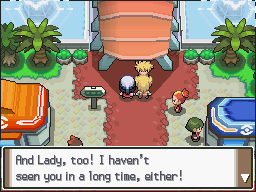 I. . .
vaguely
remember you?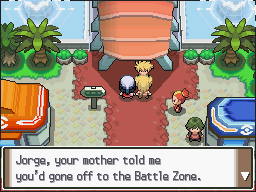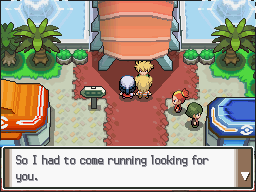 . . . . there are no words.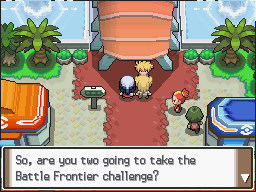 I dunno, sell me on it.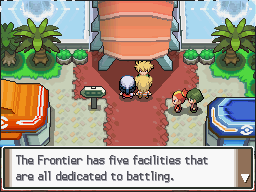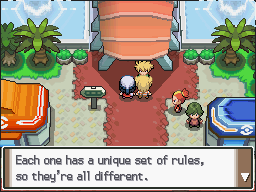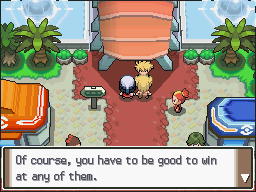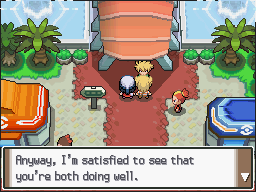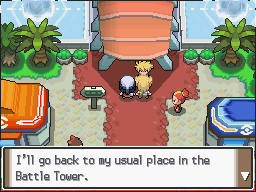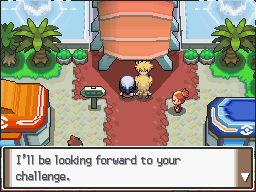 I— Hey where'd he go?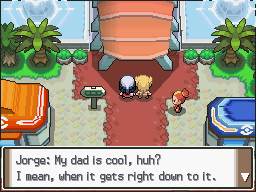 He's uh. He's something.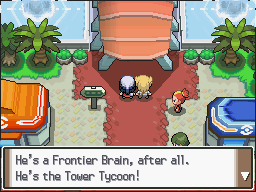 Wow, uh. I'm honestly kind of shocked but not completely surprised.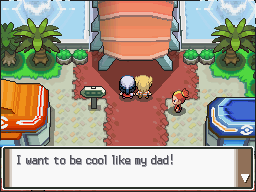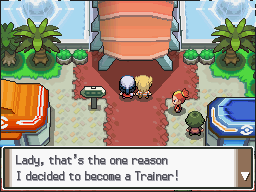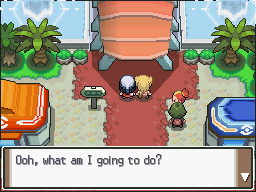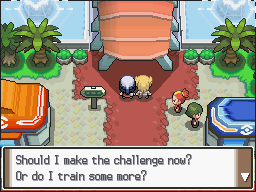 Well. . . I'd rather over-prepare than under.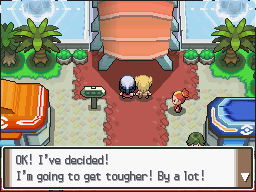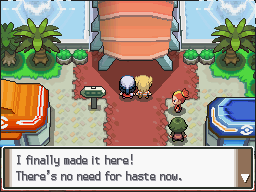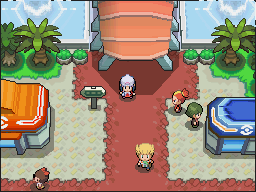 Well huh. Who knew?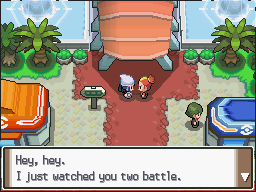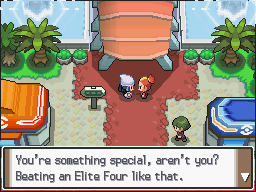 I'm kind of the champion right now, yeah~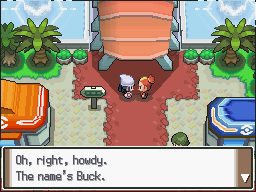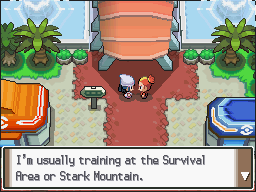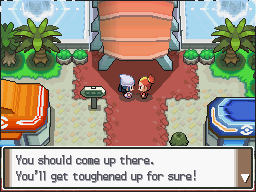 So many things to do now~.