Part 11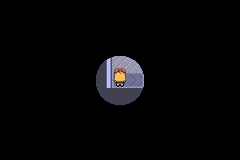 Yep, it's dark in here. Dark like death. Dark like the nature of human existance in the universe. Dark like... dark.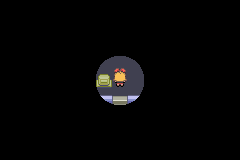 Tombstones...

huh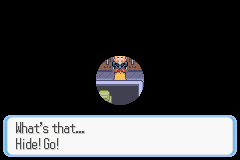 Oh god run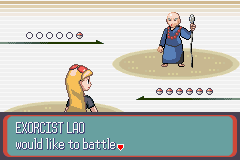 ... that exorcist monk is totally holding a giant spoon.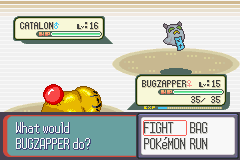 Well, if Ghostbusters taught me anything, firing bolts of swirly stuff vaguely like electricity is good against ghosts.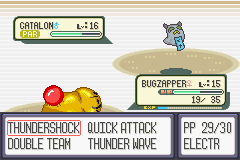 THUNDERSHOCK SPAM TIME GOOOOO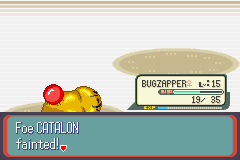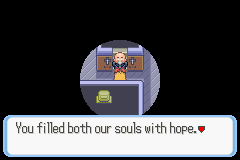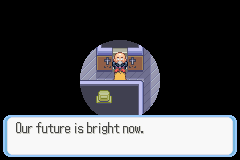 No it's still pretty damn pitch black in this place. Sheesh, you guys should get someone to replace the bulbs, you know.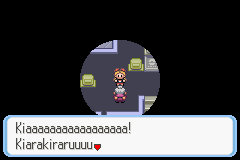 Oh godddd

it's a crazy stabby lady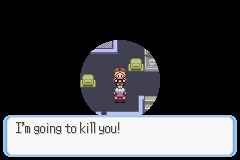 Personally
I AM OPPOSED TO THAT
.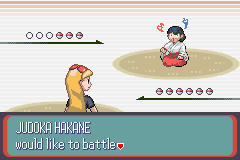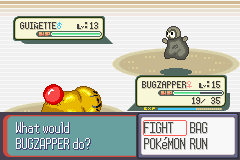 ... hahahaha, I don't think you're killing
anything
with that thing. It looks like the Magikarp of the ghost world, except Magikarp has more sharp edges.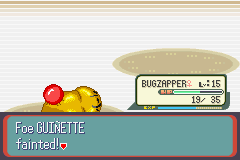 Apparently it can't see well either because all it did was keep on identifying Bugzapper V

V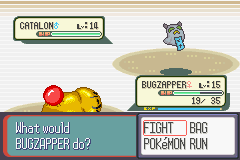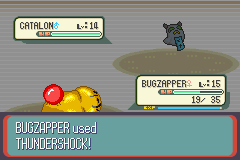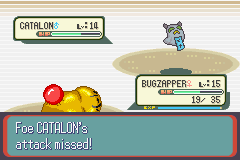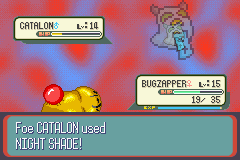 Zap him back Bugzapper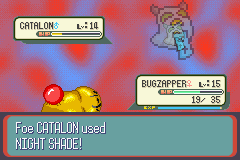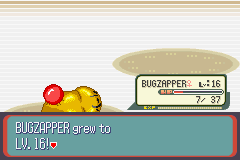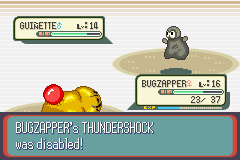 ... fuck. Oh well, there's always...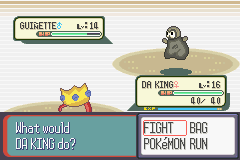 DA KING! And if my entire education ever has taught me anything,
BIRDS ARE STRONG AGAINST GHOSTS!
or something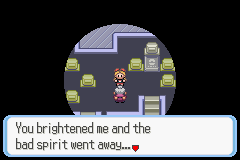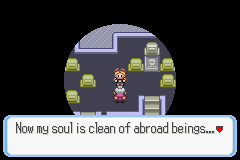 Oh
damn
, it's even worse then a crazed stabby lady, it's a
scientologist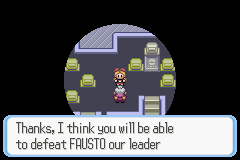 Wait, your leader put an evil spirit in you? Or... Fausto is
L-RON HUBBARD, back from the dead!?
... WE MUST REMEDY THAT!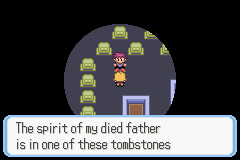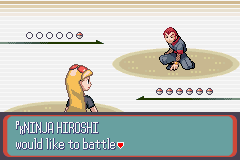 What is with ninjas and avenging dead family members?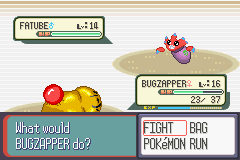 whaaaaaaaaa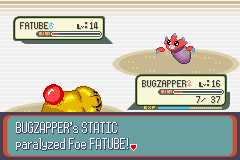 aaaaaaaaaaa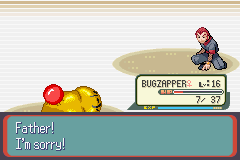 aaaaaaaaaat the hell was that supposed to be?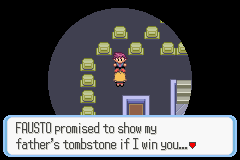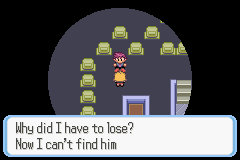 That's the breaks Mr. Ninja dude. You could always you know, just hold a knife to his neck from behind and you know, make him show it to you?

You're ruining my expectations about ninjas.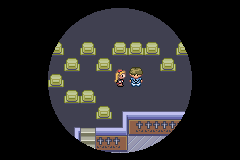 Oh hey it's the Gym Leader,
L-RON
. Or Fausto. Or whatever.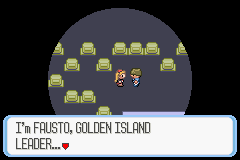 I'm FOXY, TEAM FOXY
LEADER... \/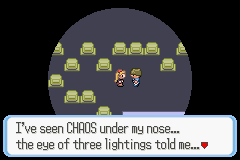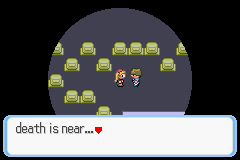 The whosa whatsa whatty what?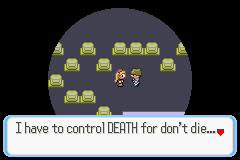 Hm...

Aaaand now I'm even more confused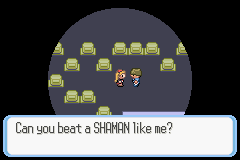 Well I beat a "Queen Bee" so hey, why not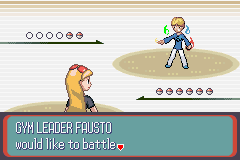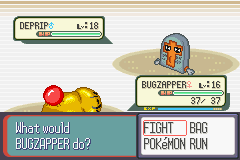 ... yep, that's a tombstone with a cross on it and bones for legs. I'm not exactly sure
why
it is, but it sure as hell just
is
.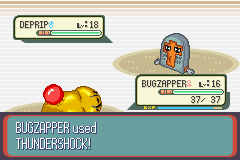 In hindsight, this wasn't probabally the wisest idea.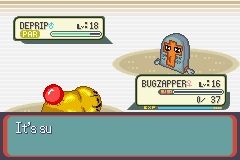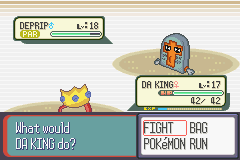 THE BIRDS was a pretty good psychological thriller, what SAY YOU MR. TOMBSTONE!?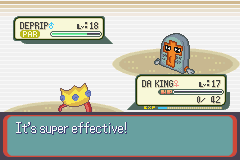 ... oh yeah, rocks are
strong
against birds. Gotcha.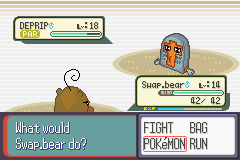 ]
SWITCH OUT LEVELING-METHOD TIME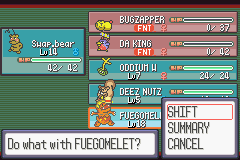 ~[TRANSFORMER SOUND EFFECT]~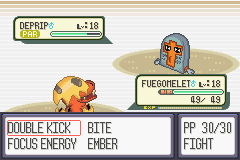 This didn't go over well because... well it's a ghost :T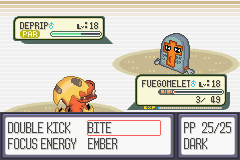 Cutting it this close, I HAVE NO CHOICE BUT TO MAKE THE IMPOSSIBLE POSSIBLE AND KICK REASON TO THE CURB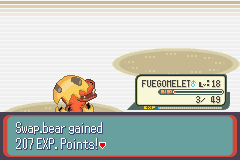 Critical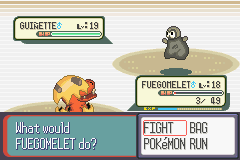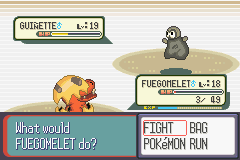 and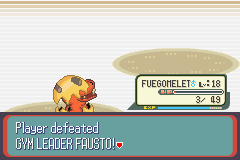 thank god for it using screech twice in a row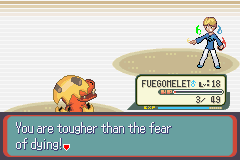 Yes yes quite quite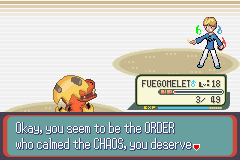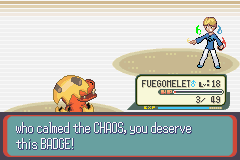 Um... 'kay?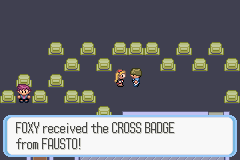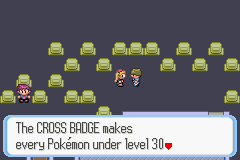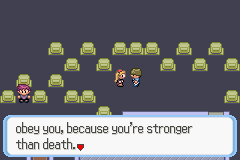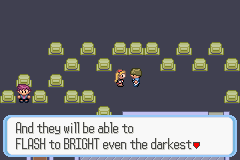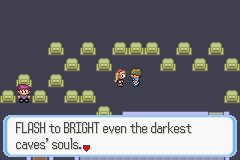 ...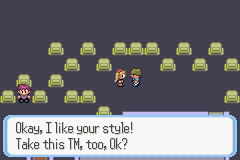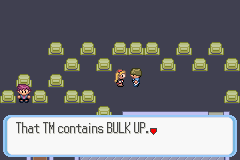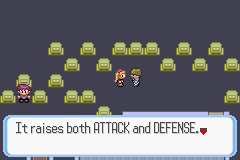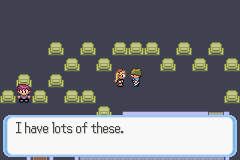 He's not lying, he has a pile of like fifteen behind him.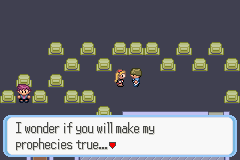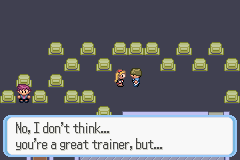 I'm not a great trainer... I'm an
awesome
trainer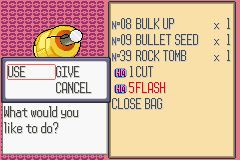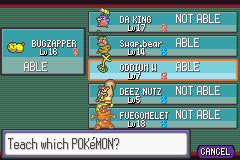 Sorry Oddium, you're being useless as is V

V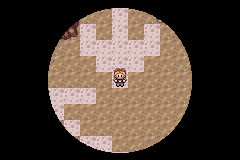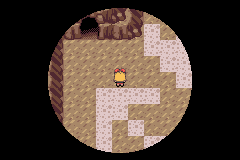 Hey, now we can see slightly better... And wow, there were arrows down here all along. That'd have made things alot easier earlier.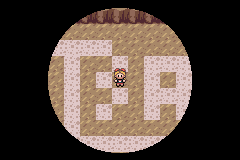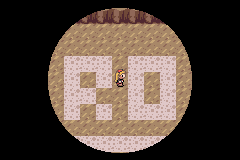 ...
...

BARROOOOOOOOOOO!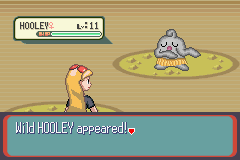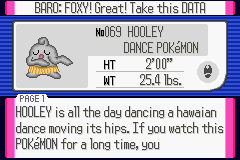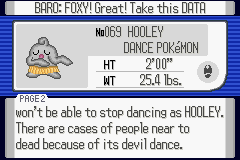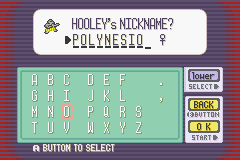 This guy is pretty chillax

(5 glory points to RedChocobo)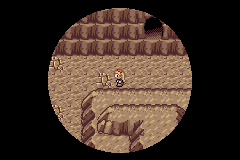 On some levels these cracks make you fall through, on some levels they don't.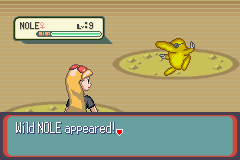 Haha, what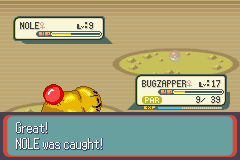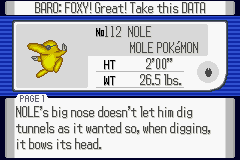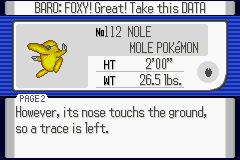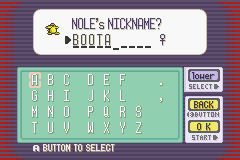 (5 glory points to Chibs)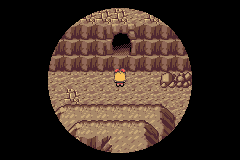 The door from the lower levels is made so you can't get back into it. Wierd.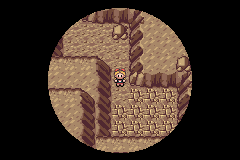 And oddly enough, there are multiple unconnect lower levels too.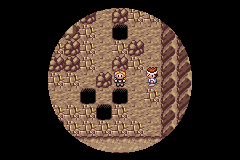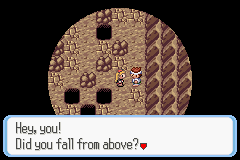 YOU WERE JUST WATCHING WHAT DO YOU THINK?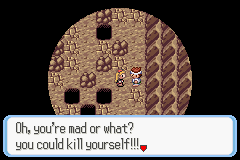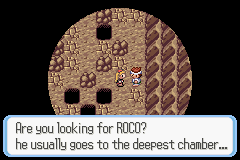 ... didn't I just have this conversation with someone a little bit ago?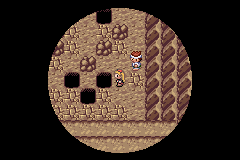 Well, deepest seems to be going down a hole... but...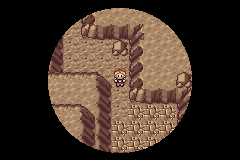 We end up on the level above us...?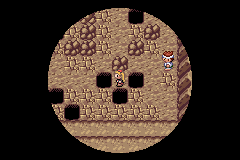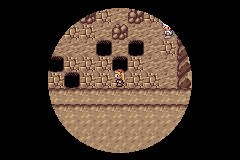 And the cracks don't collapse on this floor apparently.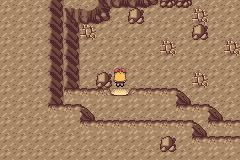 Whoo, another room... and great, now we're near the top of the cave where we entered...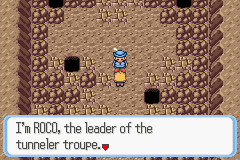 ... wait, what?

WHAT ARE YOU DOING UP HERE ROCO!?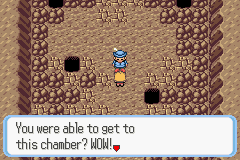 Yeah I'm not sure how I got here either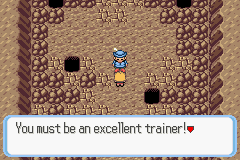 Or I'm bad at being good at being lost.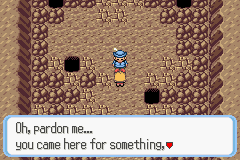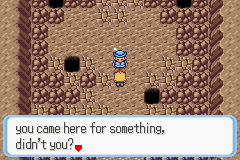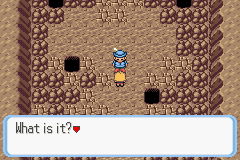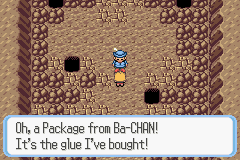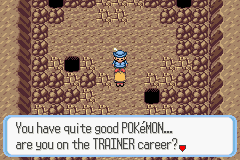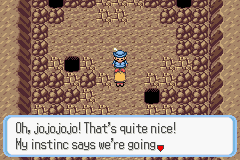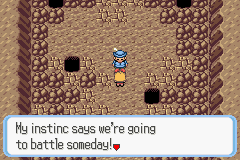 My name isn't Jojojojo, it's Foxy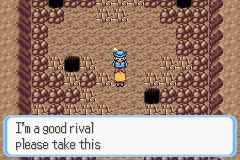 Don't you try bribing me with gifts I know how you creeps work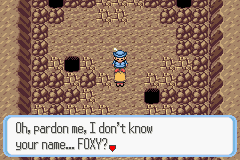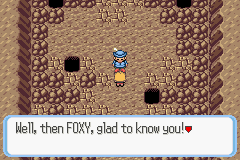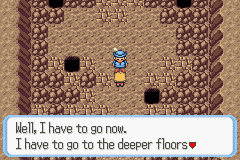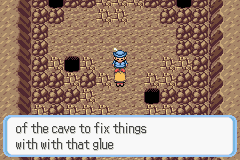 ... Well, looking at the condition of this cave, I'm never going to see you again.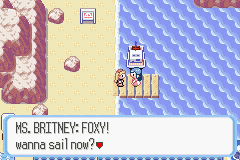 Yeah sure, let's never come here again.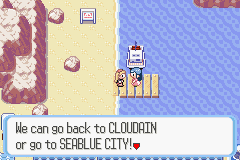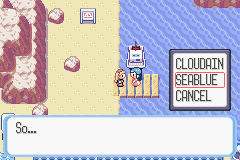 SeaBlue is further away from Breeze so... SeaBlue it is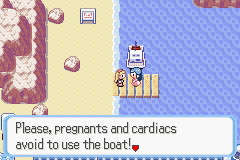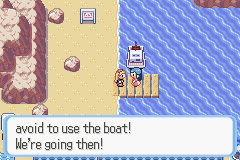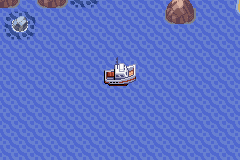 East it is!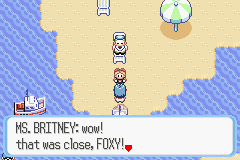 Er... that was pretty smooth sailing I'd have to say?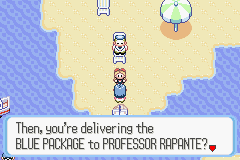 Yeah I gue... wait...
Rape-nte
?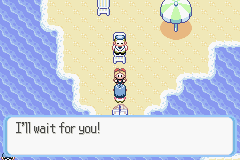 'kay, you hold down the fort... er, ship then.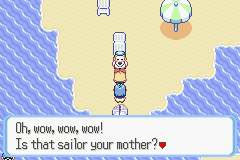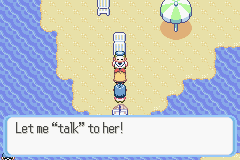 Look mister, an electric russian engineer clown tried to molest that lady and did
nothing
, why do you think you can?

I WILL DESTROY YOU MYSELF!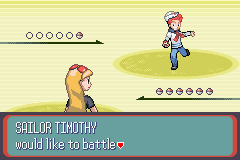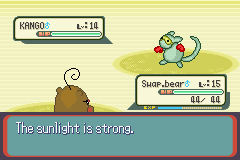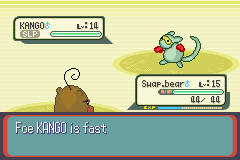 Ally Swap.bear is rape.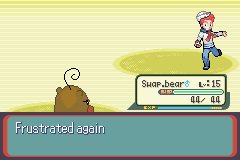 TOO BAD CREEPY RAPE GUY!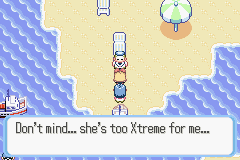 Xtreme 2da MAX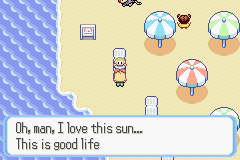 'salright I suppose... when people aren't making me want to be dead. Or when people aren't trying to rape me.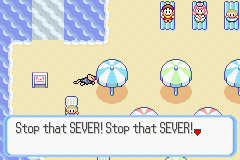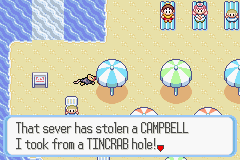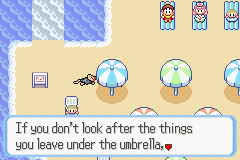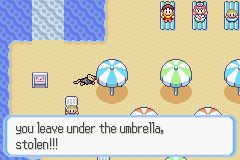 ... kid, for that grammar, you deserve this: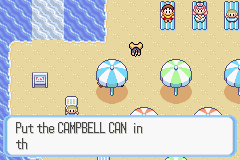 EXCLAMATION MARKS!!!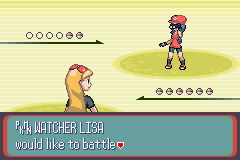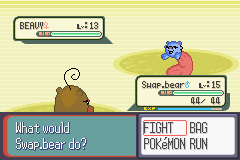 ... nope, I got 'nuffin.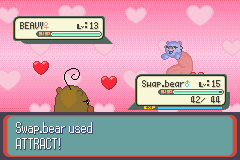 Swap.bear has creepy rape animal magnetism. After that he can just serenade his target to sleep and then rape it to death with tackles/ double slaps.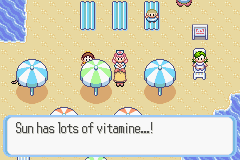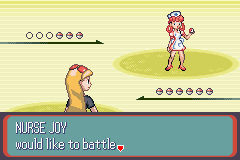 ... wow Nurse Joy, you've got... manly legs.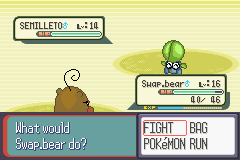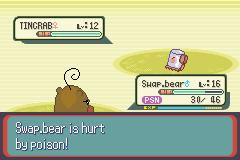 So
that's
a TinCrab, eh? And Swap.Bear has been poisoned! That won't do.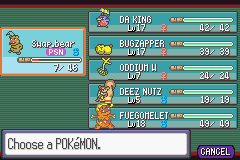 Though a quick switch to Da King solves nearly all of my problems.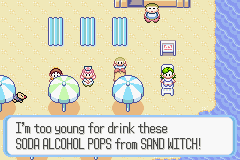 ... Well I'm too anything for listening to your incomprehensible ramblings.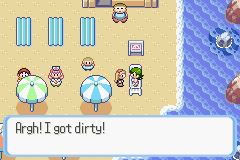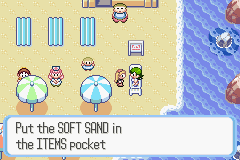 Thanks I guess?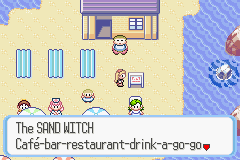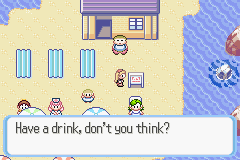 ...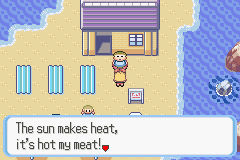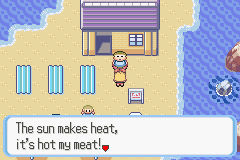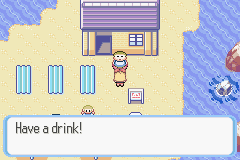 ...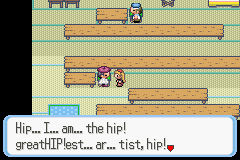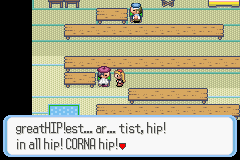 Lemme guess, a hip-hop artist?

haha, that's a good one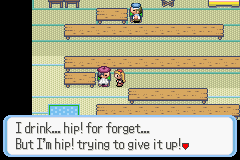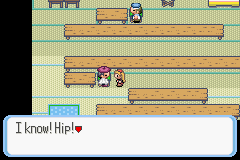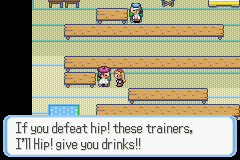 Ah yes, trying to give up your drinking problems by giving them to others. Lovely.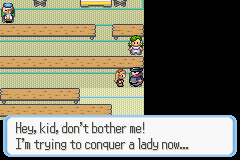 Creepy pirates trying to "conquer" ladies doesn't sound good in my book..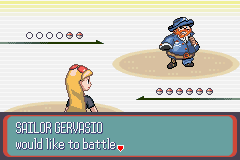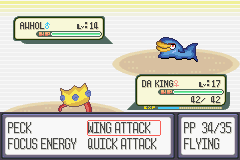 except hideously deformed... huh.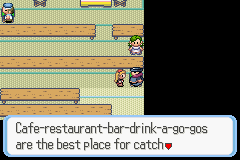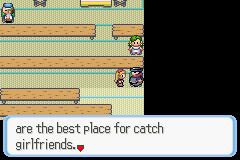 ... I loathe you and every word you speak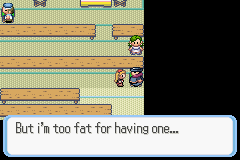 No, you're just too much of a
creepy jerk
for one.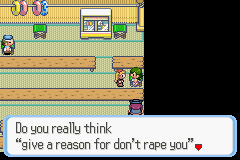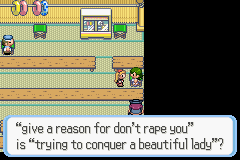 ...

I'm glad I beat that guy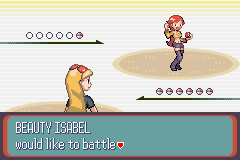 She
is
pretty... she's almost as foxy as Foxy,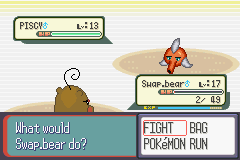 ... on the other hand, this fish is just depressing

It's like it's eyes are saying "kill me please, put me out of my misery

"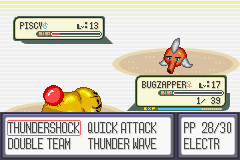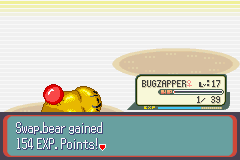 :salute: Your wonderful taste grilled by my Bugzapper will never be forgotten, ugly fish :salute: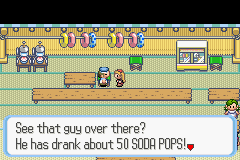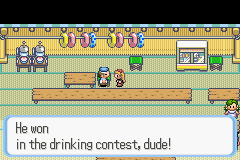 Dude!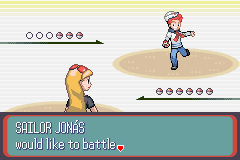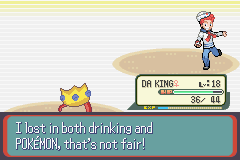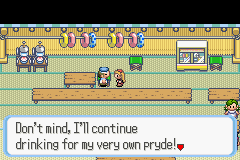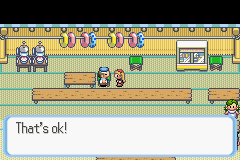 Yep, alcoholism is one way to go!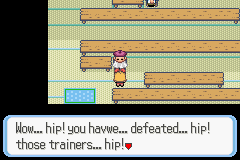 Yep I sure did!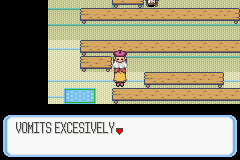 ...
...
...
...
...
...
...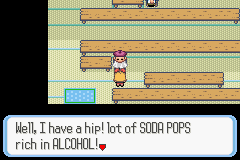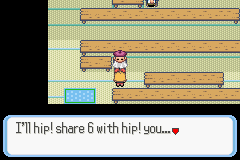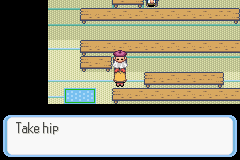 Er.. thanks...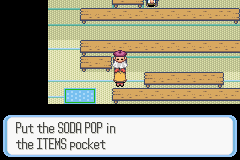 Taking up drinking
might
be a good idea at this point...