Part 13
LAST TIME ON DAYS OF OUR CORNA LIVES:
Foxy
(

): Oh god


please kill me
AND THE EXCITING CONTINUATION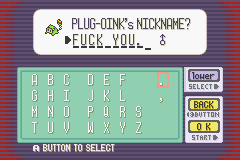 It's a Plug Oink, but I'm not even bothering with its Pokedex because clearly pig = boar and NO BARO I WON'T LET YOU WIN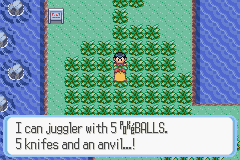 Well, at least we know you're good at juggling the English language into ways that don't make sense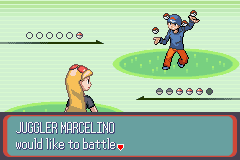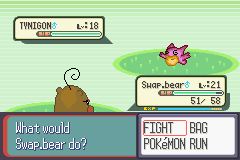 Off hand... I have no idea what type that's supposed to be. None.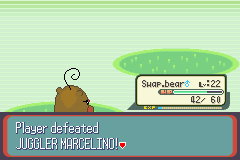 ... but really, does it matter that much?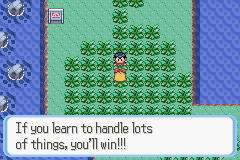 You only had one Pokemon though. Not much to juggle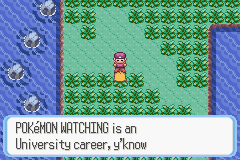 Looking at the education here in Corna, I'd say you're all pretty bad at it.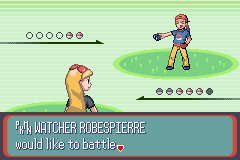 Well
that's
a terrible name.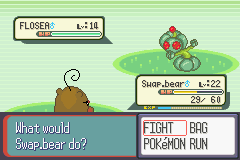 ...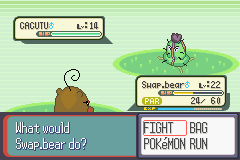 ... this one just looks constipated.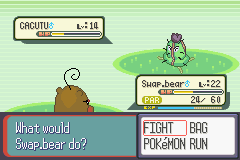 Swap.bear beat the shit out of him though

Being helpfullll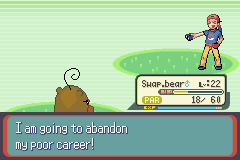 ... and ruining dreams too I guess?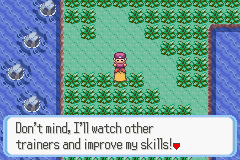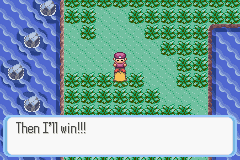 Having trouble deciding if this is a good idea or just creepy... thinking the latter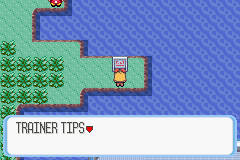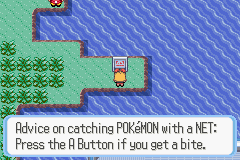 Ah yes, Corna is known for its lack of Bicycles and Fishing Rods. Everyone here is forced to use Roller Skates and Nets in order to seem "unique". I wonder who is running this place anyway? V

V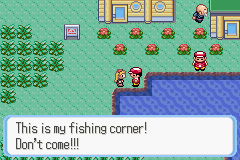 People here spaz out alot!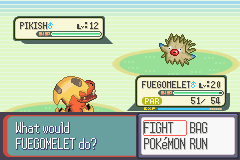 Still no idea what this thing is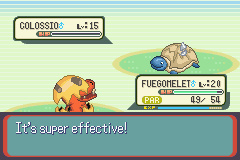 holy shit, that turtle is pretty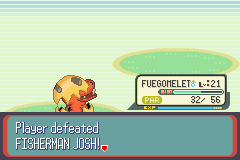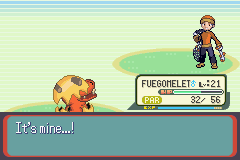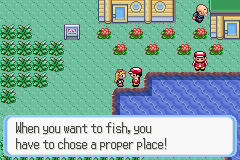 Well christ, settle down man. I don't even have a net.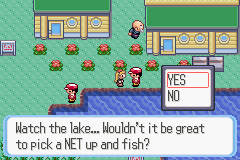 I dunno, won't people like that guy spaz out on me?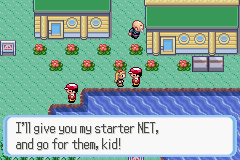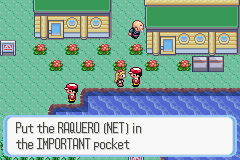 Ah yes, Spanish Word (English Word). My word.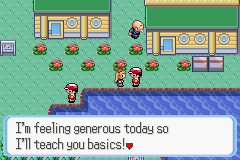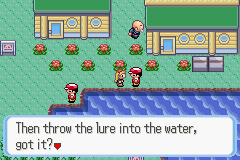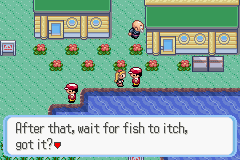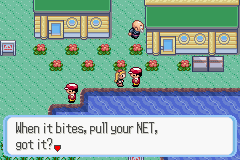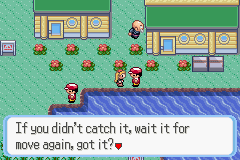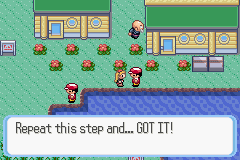 GOT IT!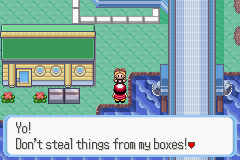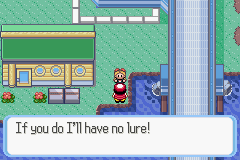 ... well, we know the only thing we can do here.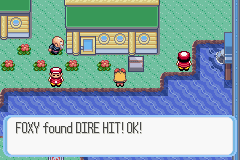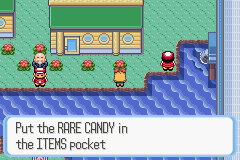 hey, it's stealing from the twisted to give to the Foxy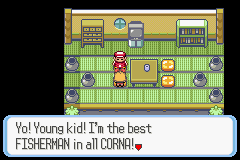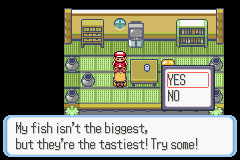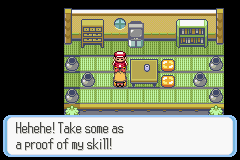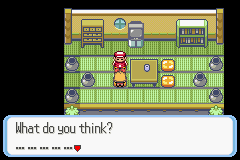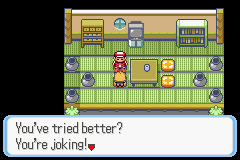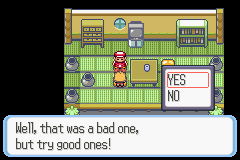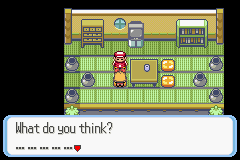 ... this goes on ad infinitum if you let it.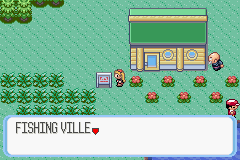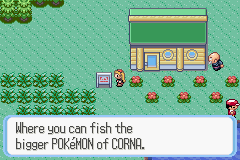 I think I'll fish some place
less
psychotic.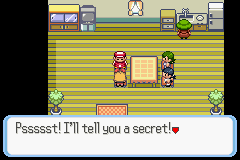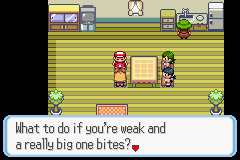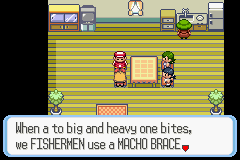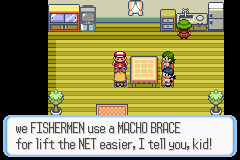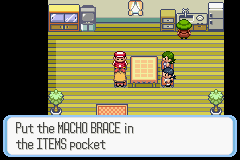 Thanks I guess.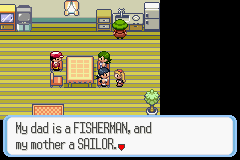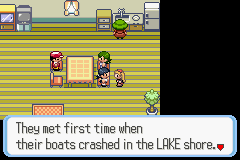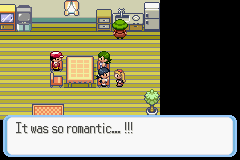 I dunno... Romance and "Anyone in this entire Land" don't seem to work together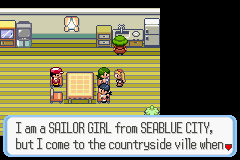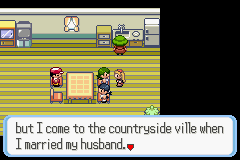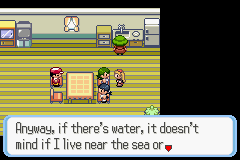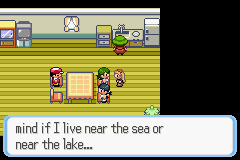 Well, at least it wasn't forced marriage I guess? V

V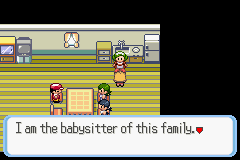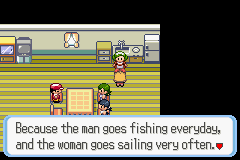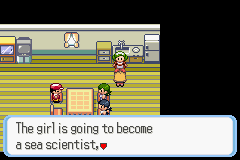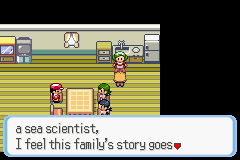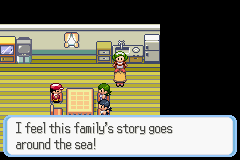 I dunno, I'd think the girl would take note of how abandoned she was by her parents due to their professions and find a nice job as a desert scientist purely out of spite.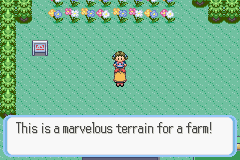 Er, that's nice? Wait why are you taking out you pok-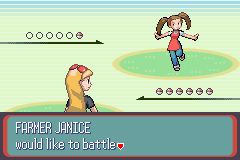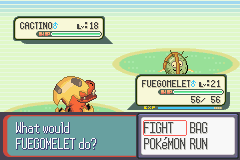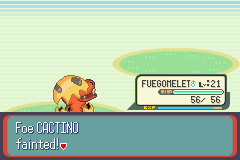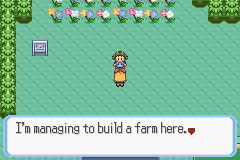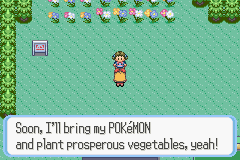 But...
why the fuck did that mean you had to battle me?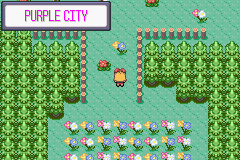 Ah yes, more Pink-like colors.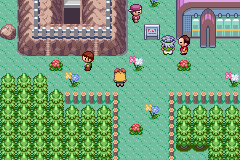 Let's see, loser to our left, loser infront of us blocking us, to the right is the guy who totally IS NOT RAZOR RAMON SUMITANI

so I guess left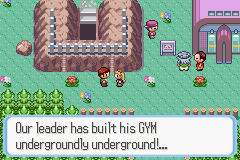 !...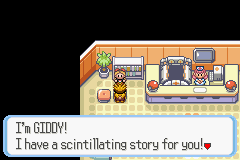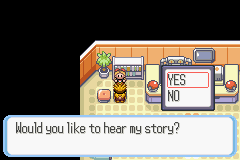 Sure I guess?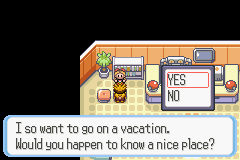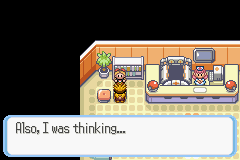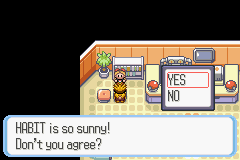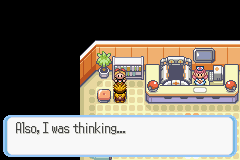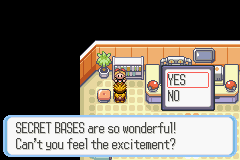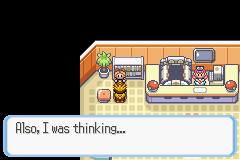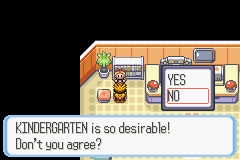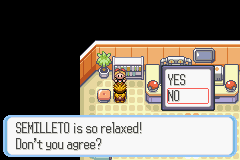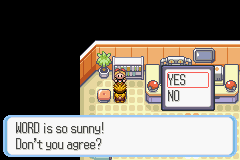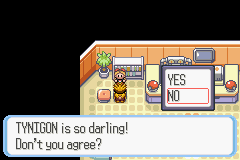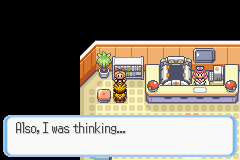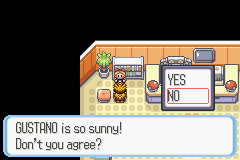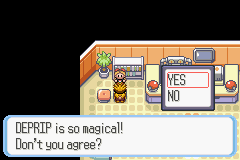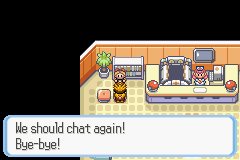 ... You're a bloody lunatic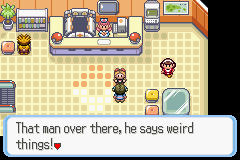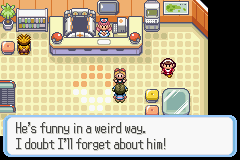 Whosa whatsa who?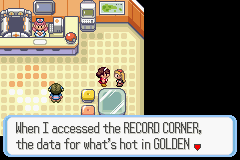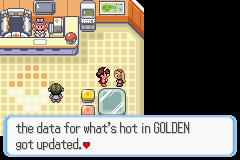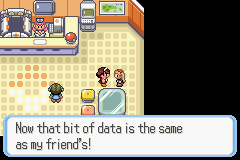 ...?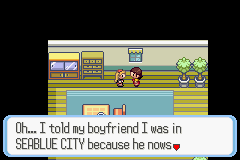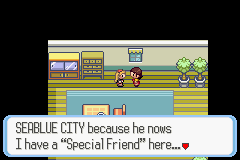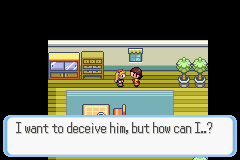 Days of Our Corna Lives indeed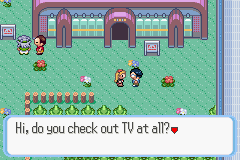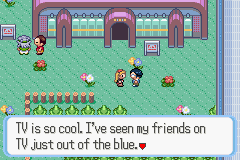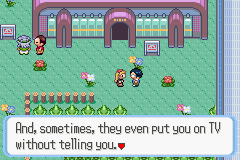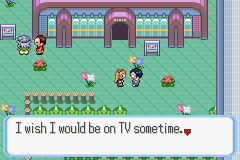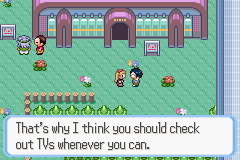 I dunno, just think of all the new stalkers you'd gain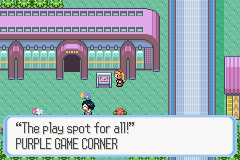 ... maybe later.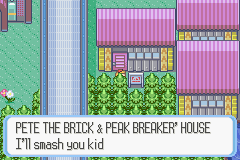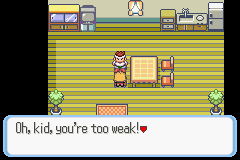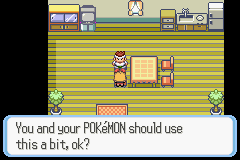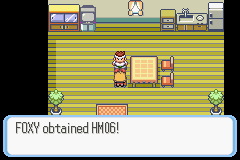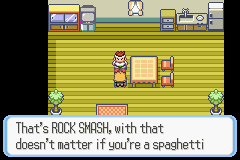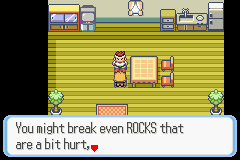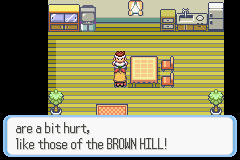 ... I don't know what the hell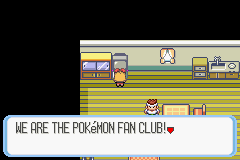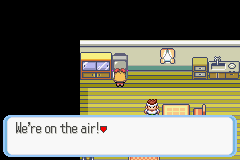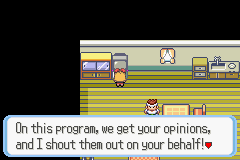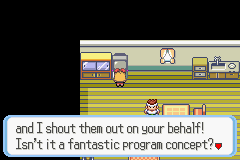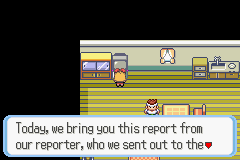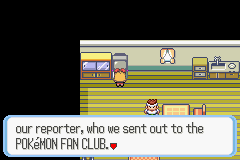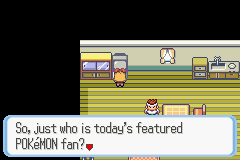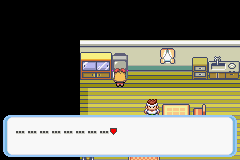 well here come all the stalker letters from now on I guess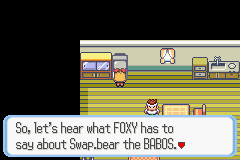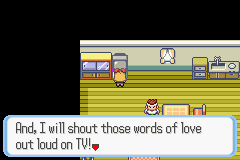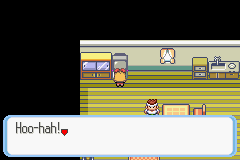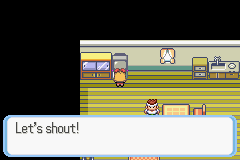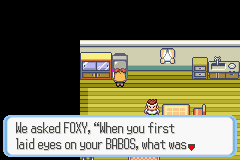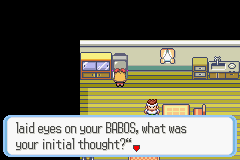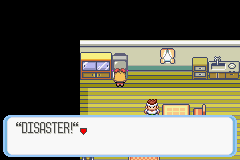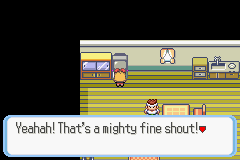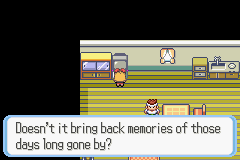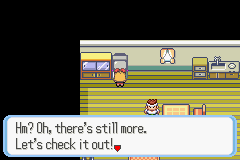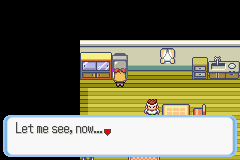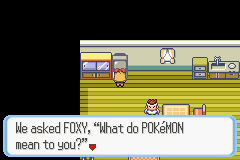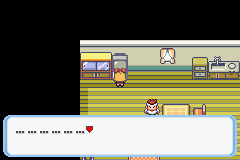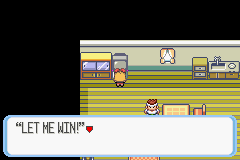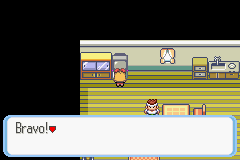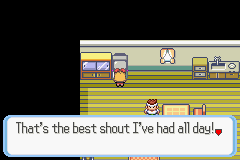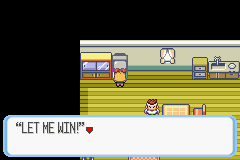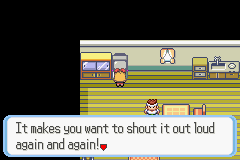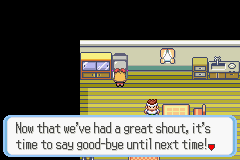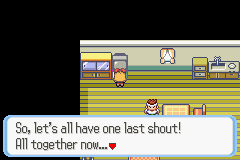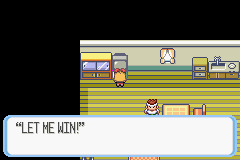 Seriously, let me win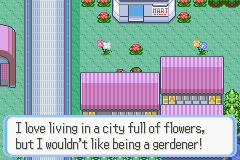 Who takes care of these things, anyway? I'm sure people are stomping on them all the time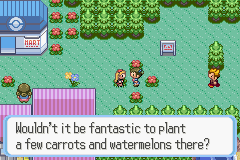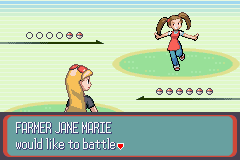 I guess that's what I get for accidentally wandering in a rightwards direction

Random farmers wanting to battle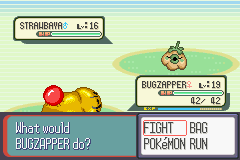 Electricity isn't good against plants...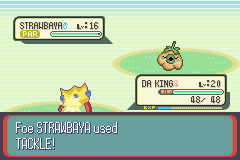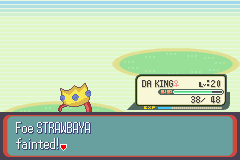 But fire is!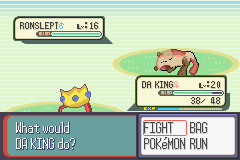 I'd offer you a cup of tea, but I don't see the March Hare around right now... So perhaps I'll offer you a cup of...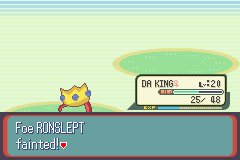 PAIN!?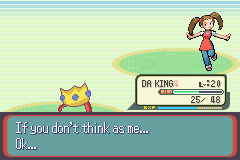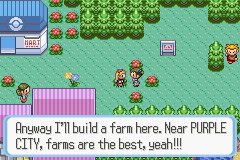 Farmers apparently just battle at total random for no damn real reason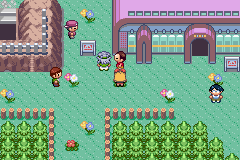 Meh, might as well talk to this loser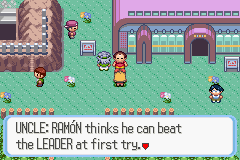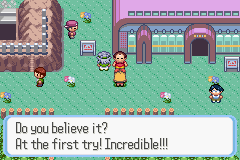 I dunno, I haven't seen the guy so maybe he can?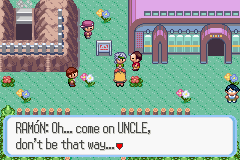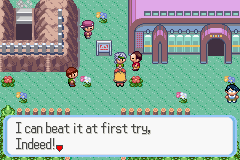 Don't use indeed like that

I just had a bad experience with someone using it like that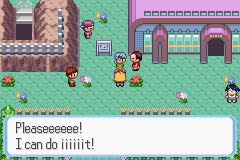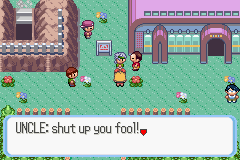 People here are abusive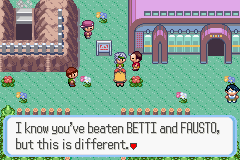 I dunno, is it really all that different?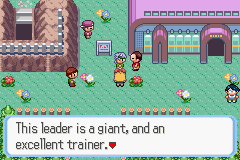 Yeah, the other guys kind of sucked and... wait, what do you mean giant?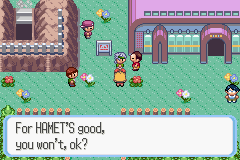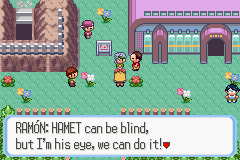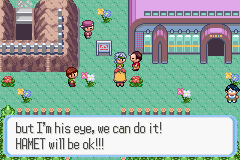 Ah yes, a seeing-eye idiot. What every blind Pokemon needs.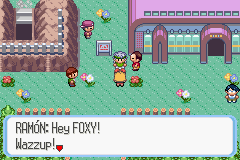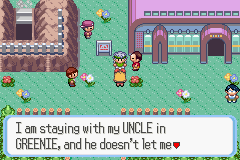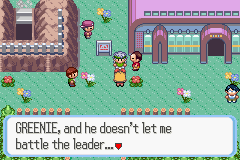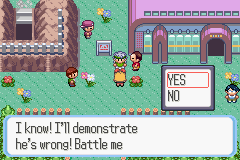 Kick your ass? Sure, why not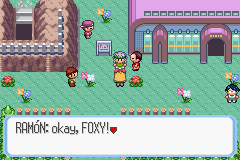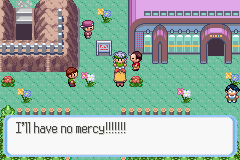 It has been that multiple exclamation marks are a sure sign of insanity. :T Just sayin'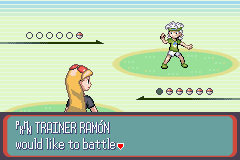 Nice... mullet.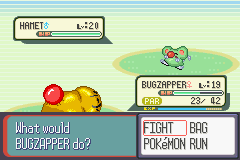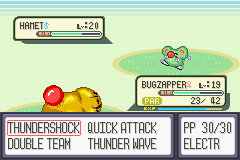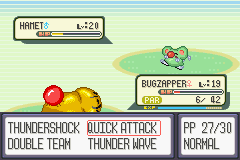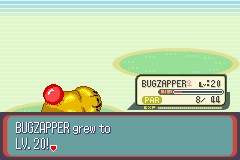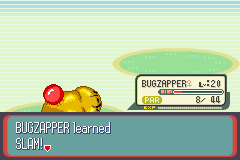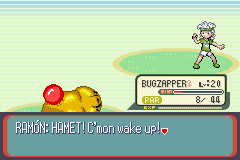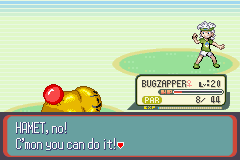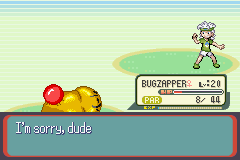 Oh god did I kill it?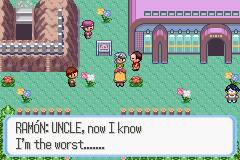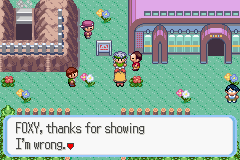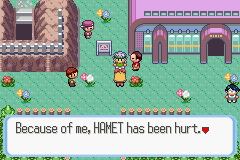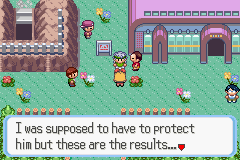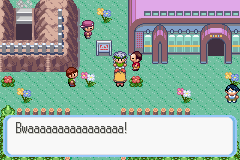 Wuss.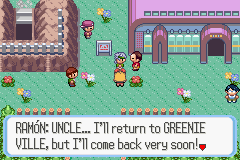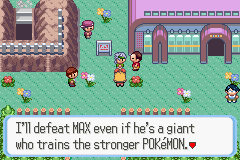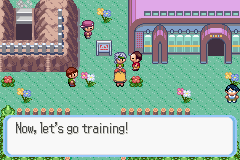 YEAH, go away and get away from me :T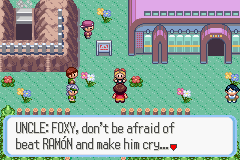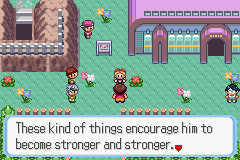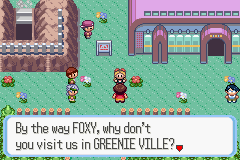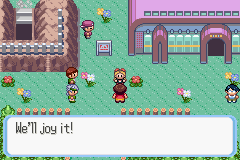 Yeah, it's sort of fun beating the shit out of him. It's like taking out all my rage against you rapists against the next generation of them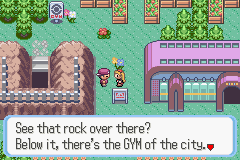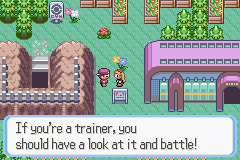 How...
droll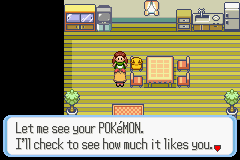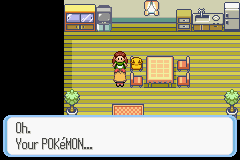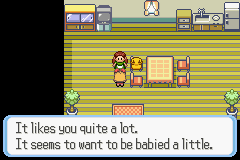 No fucking way I'm babying these things

They're evil and ugly and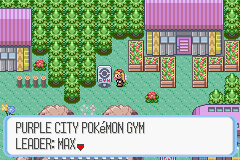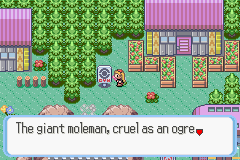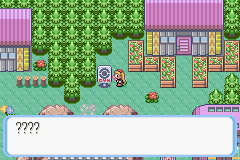 ??? Moleman... what the hell is a Moleman? :I
Mole... and man...

Hm...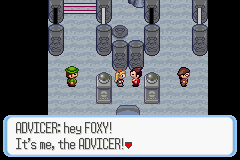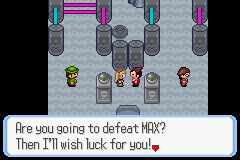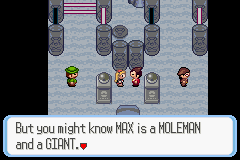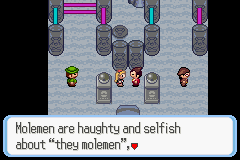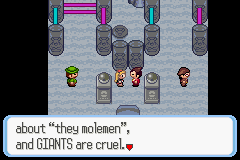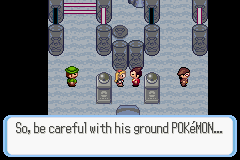 ... what the hell?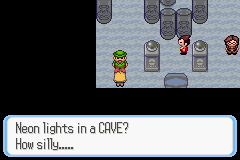 I'm going to have to agree. Who was this place's decorator, a Moleman? Oh wait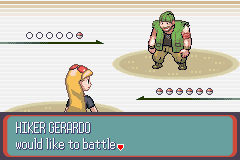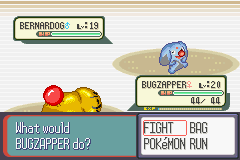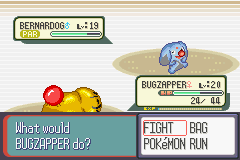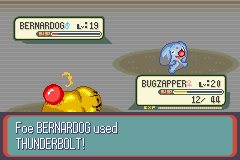 ... it was a ground type that knew electric type moves also. What the hell.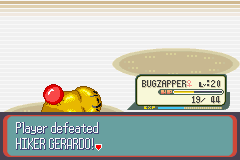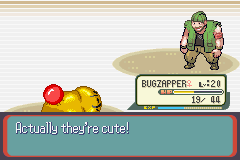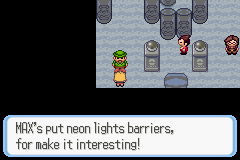 No actualy it's dumb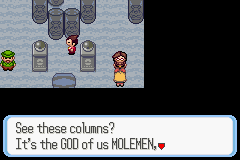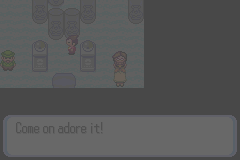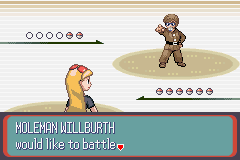 .... welp, I guess this is what a Moleman looks like. I'm somewhat disappointed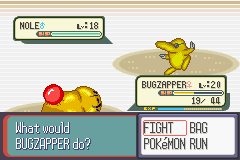 Electric types are bad against ground types you say!?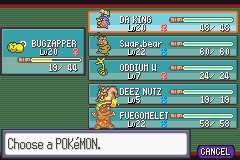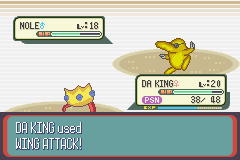 Birds are good against the ground though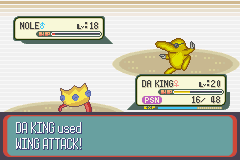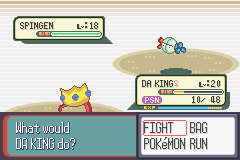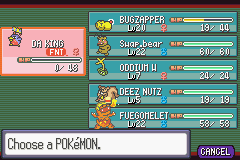 Hey, that isn't a ground type at all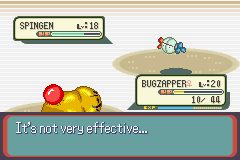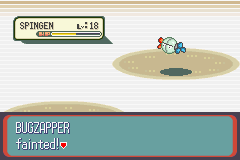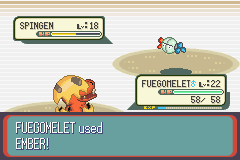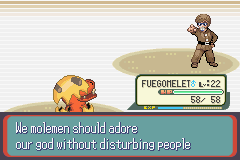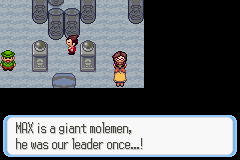 O... kay...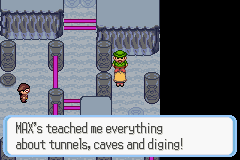 I bet he taught you how to love too

It always works like that.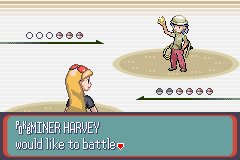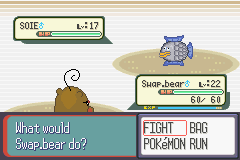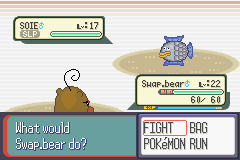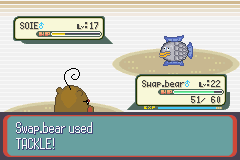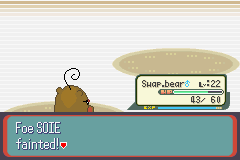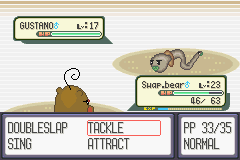 Swap.bear is a force of molesting nature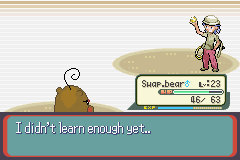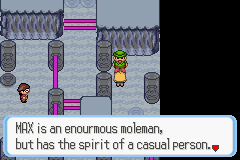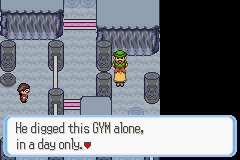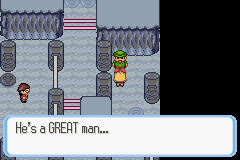 Don't you mean GREAT moleman?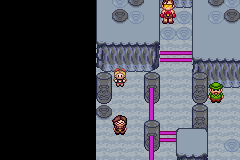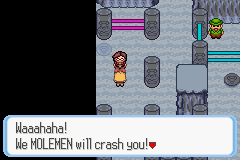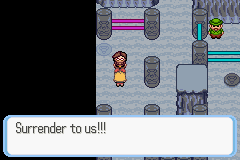 Molemen are jerks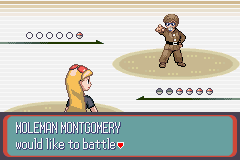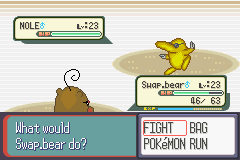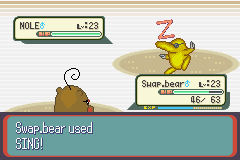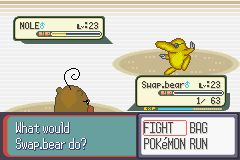 Er... type for a switch out I think.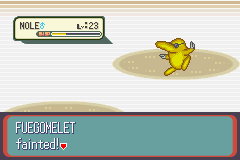 I forgot ground is good against fire.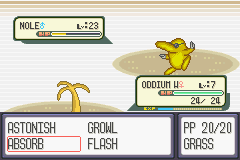 He's all I have left for the time being :T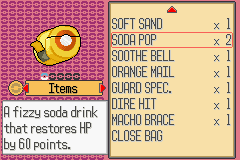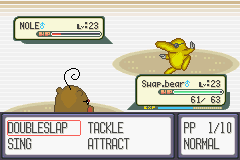 GO SLIGHTLY INEBRIATED SWAP.BEAR!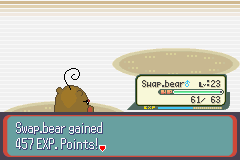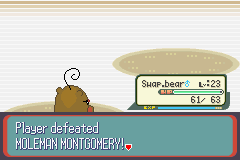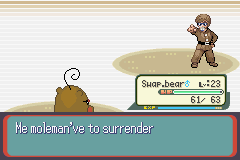 ... what?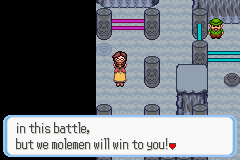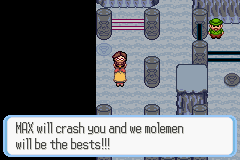 ...

my brain has been smashed by bad grammar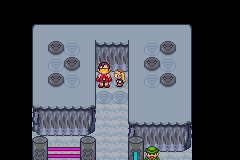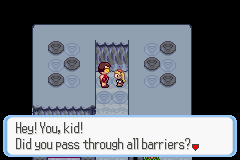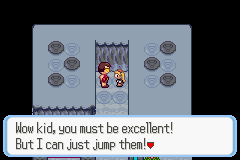 Show off :T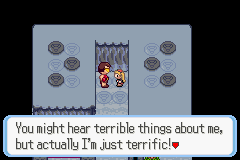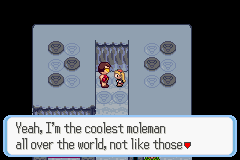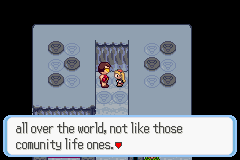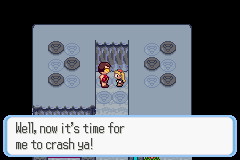 Oh god "crash" better not mean...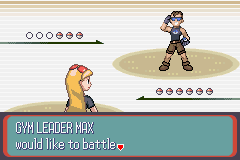 You know, thinking about it, I was thinking the greatest of all molemen to be something more like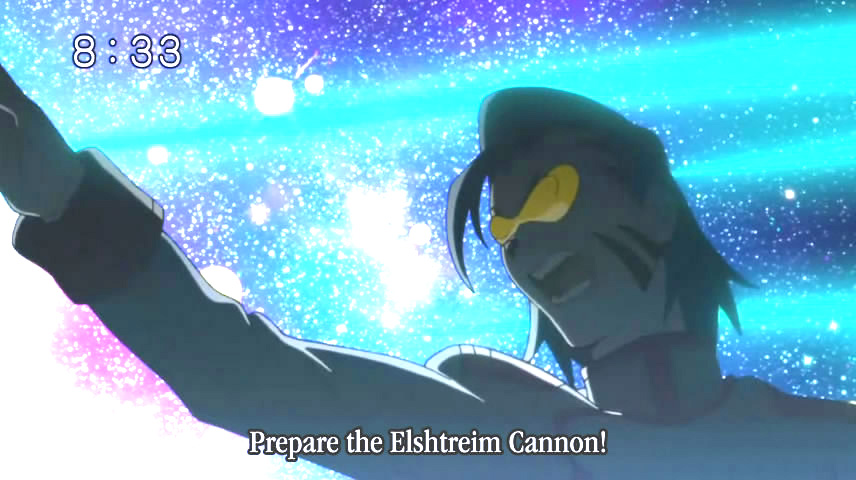 But you're more... Arnold Scharzeneggar. I'm sorry but there is NO CHOPPER TO GET TO UNDERGROUND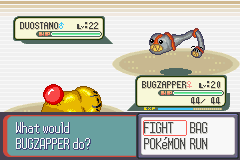 ... D:> It's what NIGHTMARES ARE MADE OF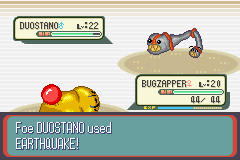 ... oh FUCK YOU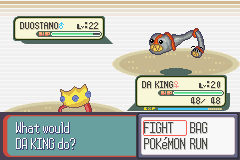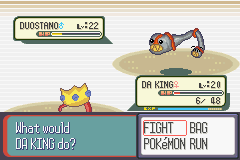 A quick attack should finish it off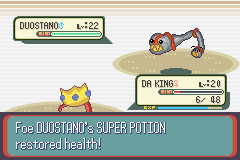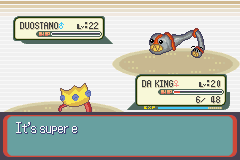 Luckily Wing Attack was critical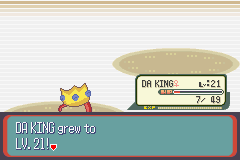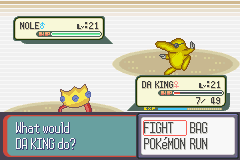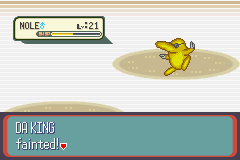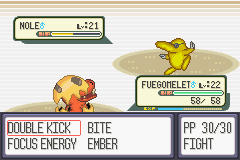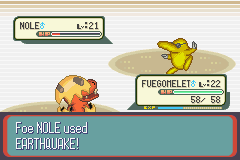 ... darn it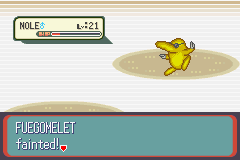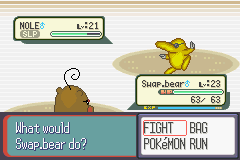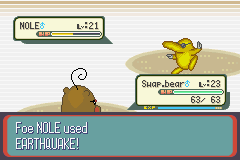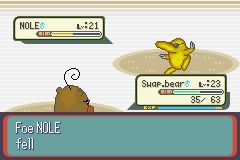 asleep
Swap.bear can survive Earthquakes though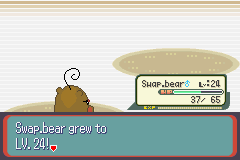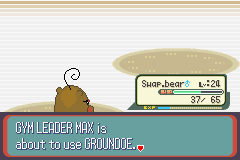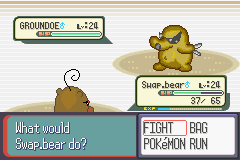 Hm... how

of you, Boota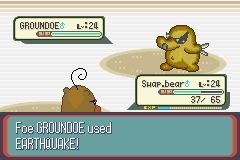 Crap crap crap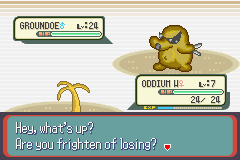 It won't let me run. I don't have any revives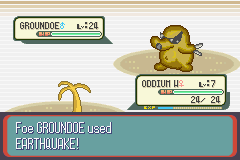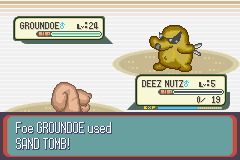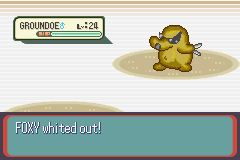 More like FOXY RAN LIKE HELL TO STOP HERSELF FROM BEING RAPED



Try Two: Electric Boogaloo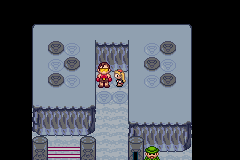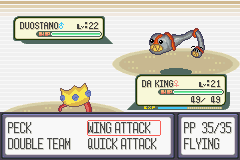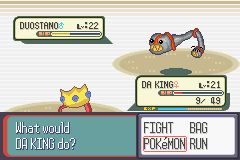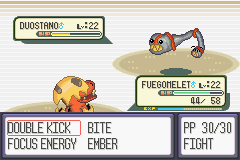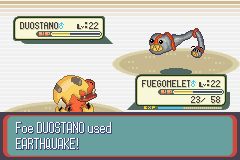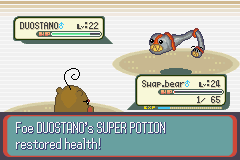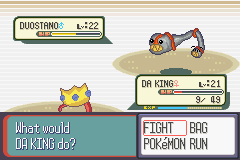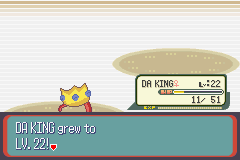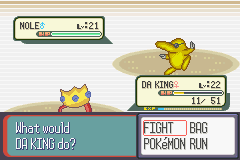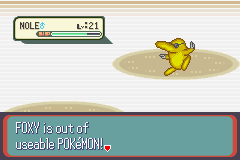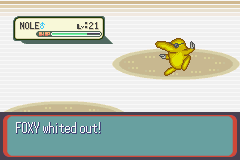 disaster
... rare candy time!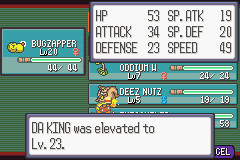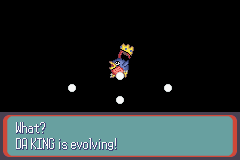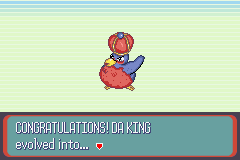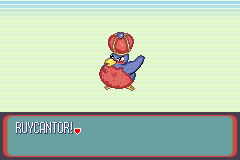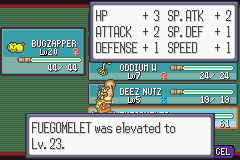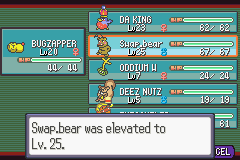 Okay, it's
GO TIME

TEAM FOXY, IT'S TIME TO MOBLIZE!

ATTEMPT NUMERO TRES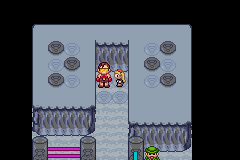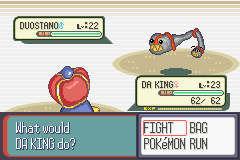 Prepare for a
royal pain
!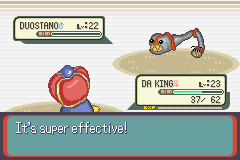 ONE HIT KO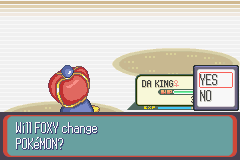 OPEN GET!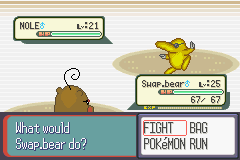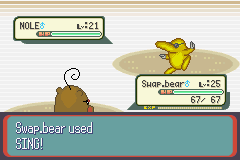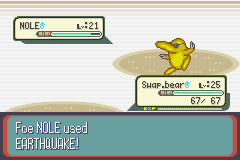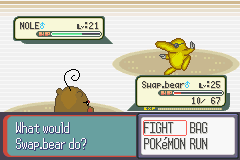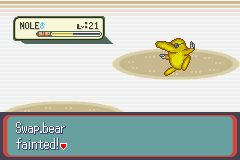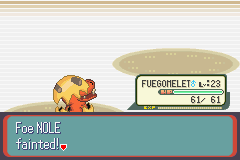 A very lucky critting double kick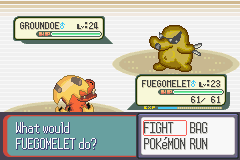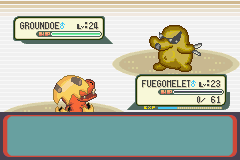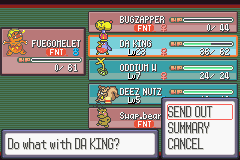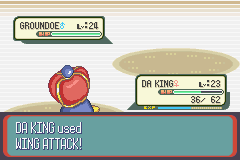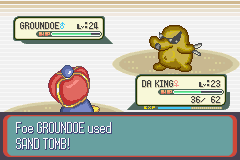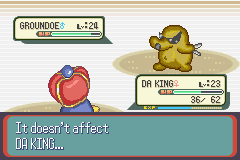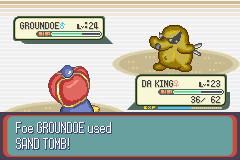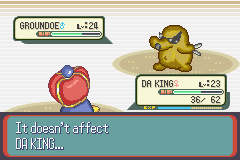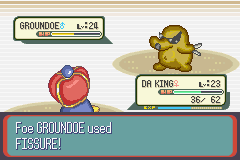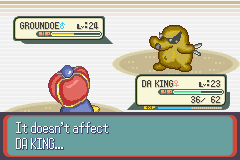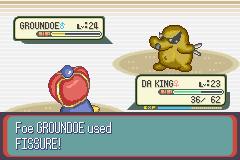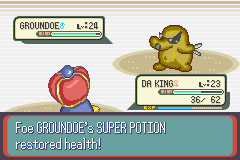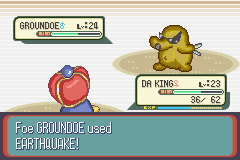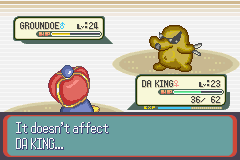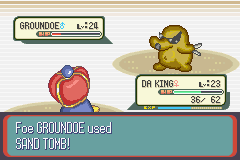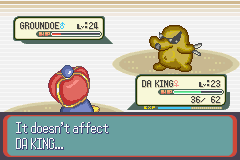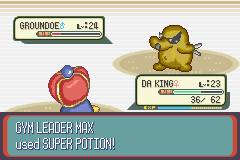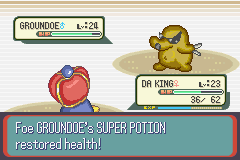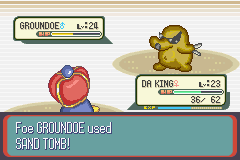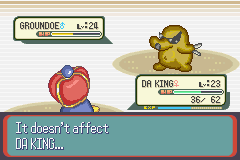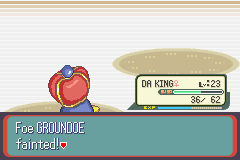 That, my friends, is what you call
kicking someone's face in
.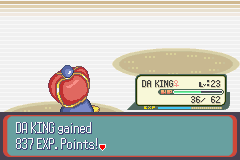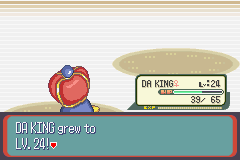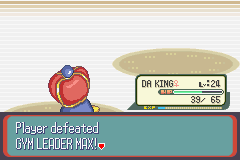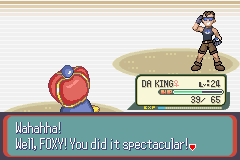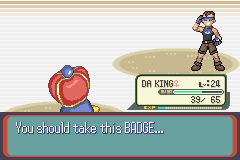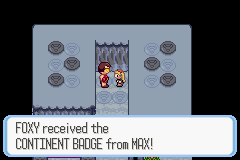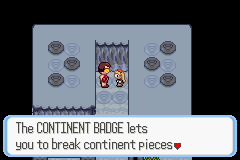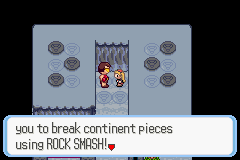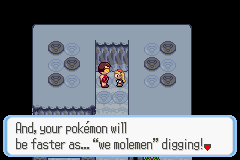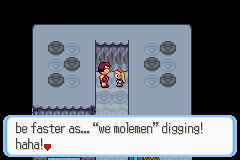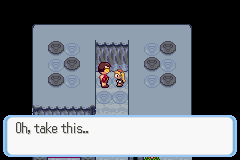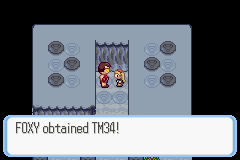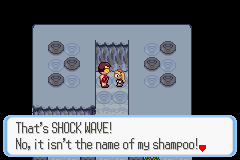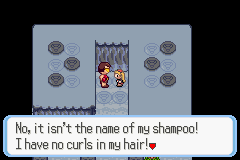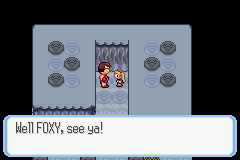 ... whatever you looney.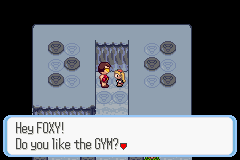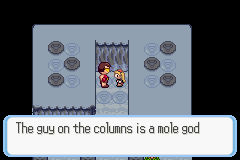 He doesn't look very godly. Bleah.

This idiocy is really getting to me...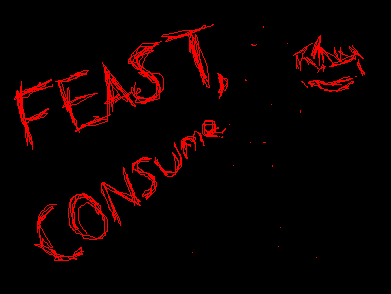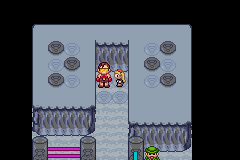 I need to go take a nap in a really secluded place