Part 14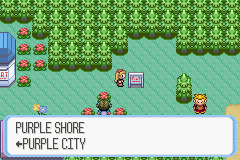 Ah yes, Purple Shore... (

)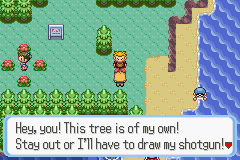 oh god no I'll go, really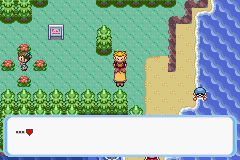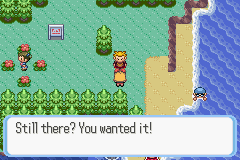 RAPE IS A CRIME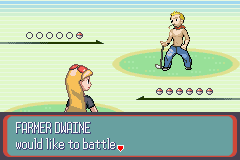 Farmers in this land are weird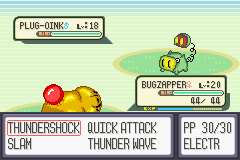 BECAUSE I CAN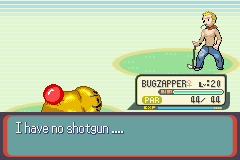 Ah, pre-op I see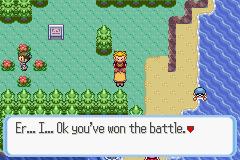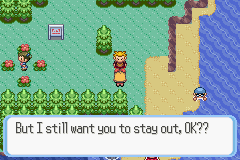 What is with people being so defensive about MY POND/ MY TREE/ MY FISHING CORNER?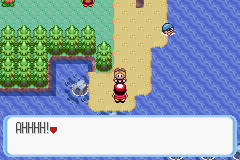 AAAAH!?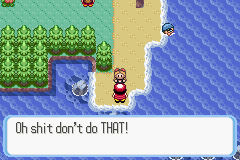 Do what?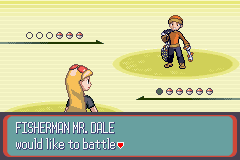 Mr. Dale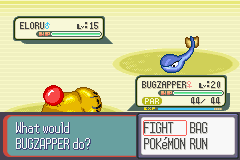 This thing is immune to electricity, but you know what?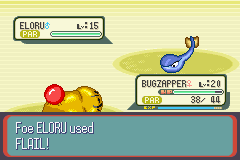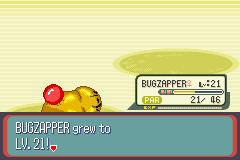 Bugzapper don't give a damn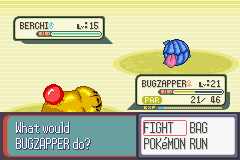 Oh hey it's Shelld.... Er... or not.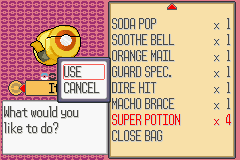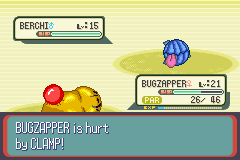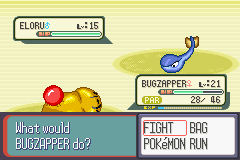 He switched to try to save it, but it will not work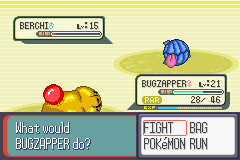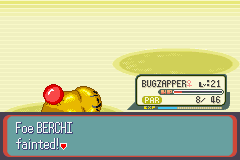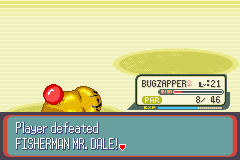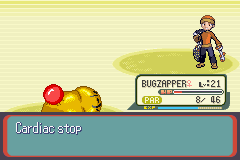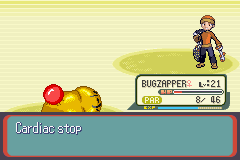 ... I just gave this guy a heart attack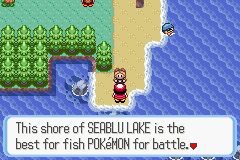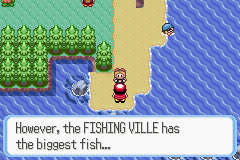 Er... kay?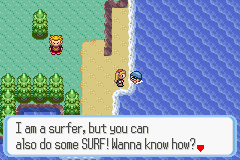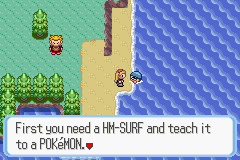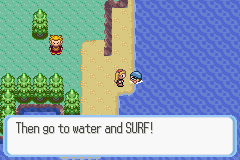 I don't have HM Surf though

I guess that means heading West-ward...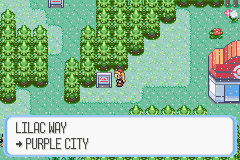 I think it's supposed to be snowing but it really doesn't look like it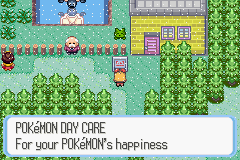 Who would want their Pokemon left out in the snow to freeze to death?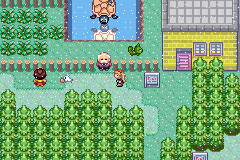 Er... that Pokemon just ran onto the building and out of the cage. Also there's a green thing in there mimicking my movement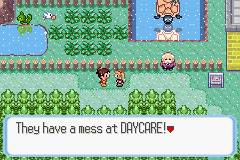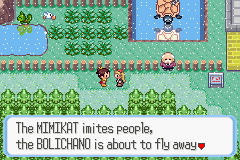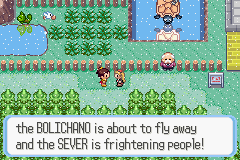 Sounds like they're not very good.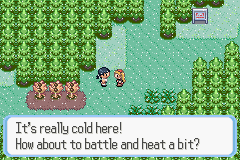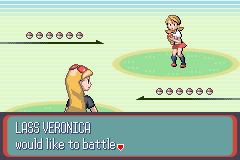 Maybe you should put warmer clothes on instead?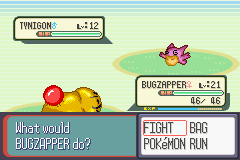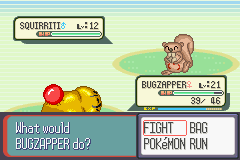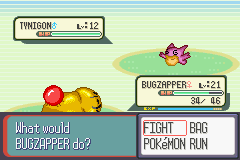 One hit kills all around!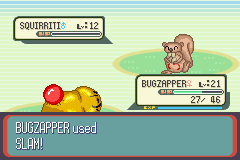 Close but no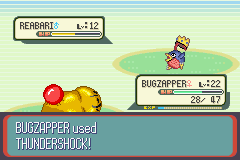 This was a one hit, even though it doesn't look like it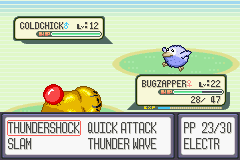 Aww, it's sort of cute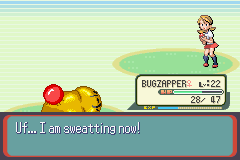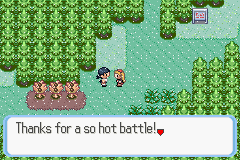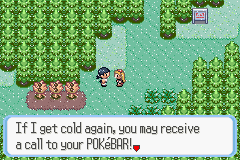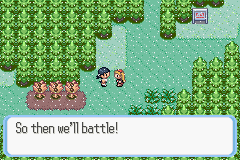 No please don't, I don't ever want to talk to you again, go away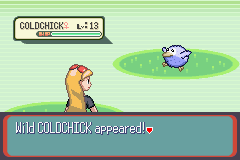 Aww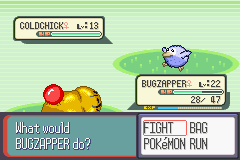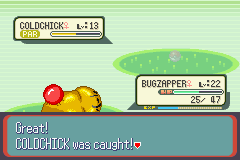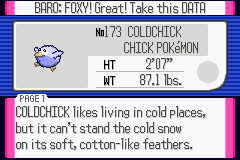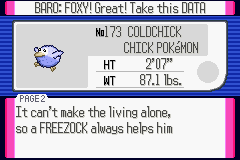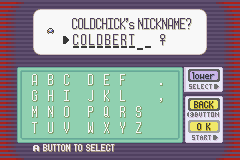 (5 glory points to TwistedParadox)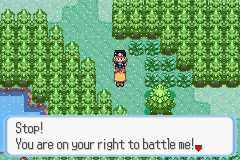 ... what?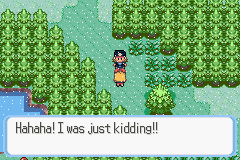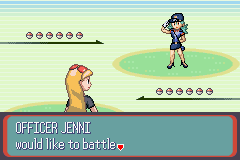 Jenni, like Nurse Joy, apparently is suffering from "bulging man leg" syndrome.
Her line up was another "Breeder" full team line up so I'M NOT BOTHERING SHOWING IT ALL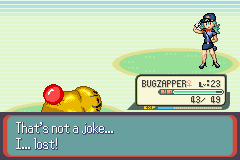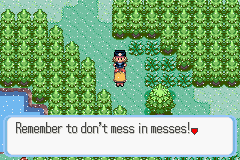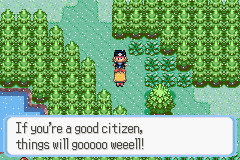 Ooooooooookkkkkkkkkkkkk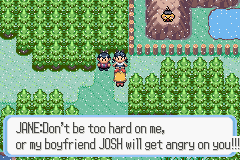 ... wow, her dialogue shattered the restraints of time and space!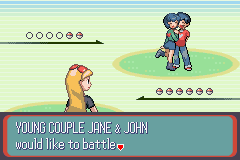 It's sort of creepy that they have the same hair color/ physical appearance.

Incest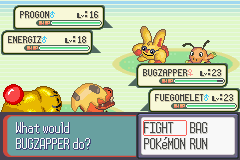 ... is that a mini Dragonite?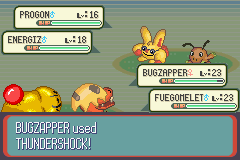 And Fuegomelet uses DOUBLE KICK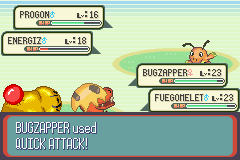 And more double kicking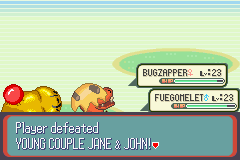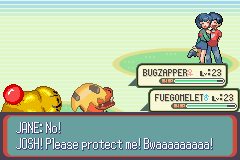 ... lady, I have not the physical body parts no inclination to rape :T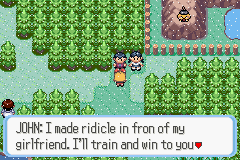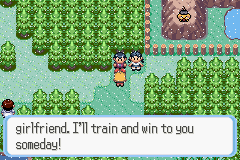 he threatens revenge rape for beating his girlfriend/ cousin.
only in corna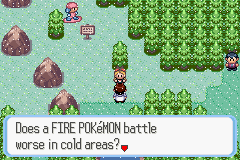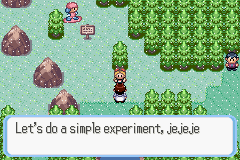 WHY DOES NOBODY EVER ASK IF I WANT TO BATTLE OR NOT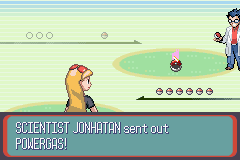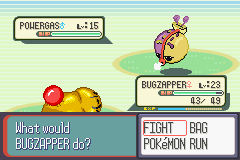 ... is that even a fire type? It's more like... a poison type, isn't it?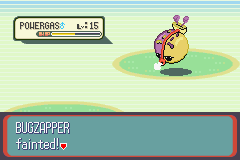 Smog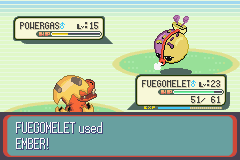 Might as well prove him that fire is strong no matter where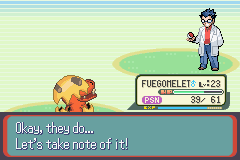 But... Fire is STRONG against Ice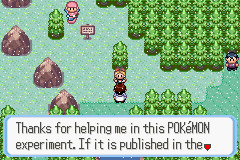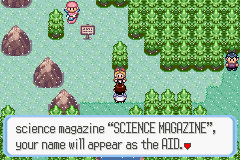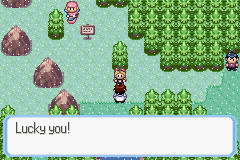 Oh boy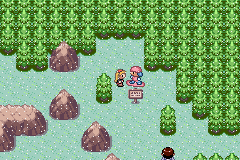 SNOWBOARDERS!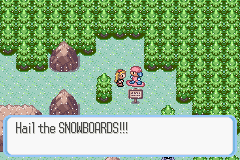 ALL PLEASE RISE FOR THE SNOWBOARDS
...
Sit down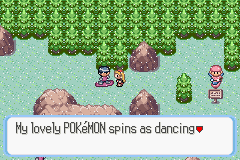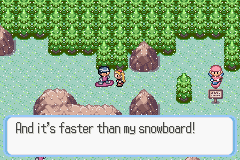 You're pretty slow so that's not saying much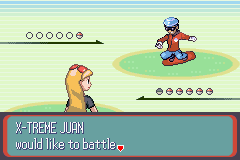 X-TREEMEEEEE 2-DA-MAXXXXXXXXXx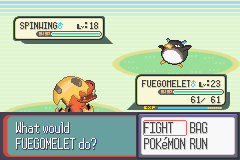 ... but we already had an ice-orientated bird on this route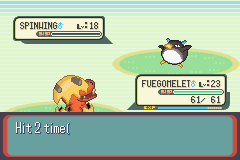 DOUBLLEEEE KIIIIICK!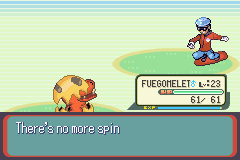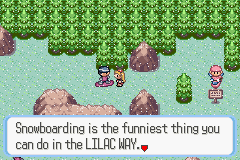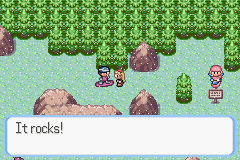 No, we won't ever actually get a snowboard in this game. They're just rubbing it in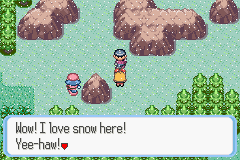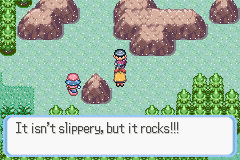 I'm sort of wondering how these guys are snowboarding in circles. I mean, I'd think you'd need a hill or something... have these guys discovered the secret to perpetual motion!?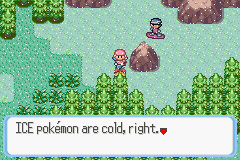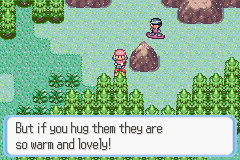 Except for when they're not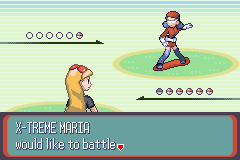 Hey it's the female version of Geordi LaForge! But in this shitty world!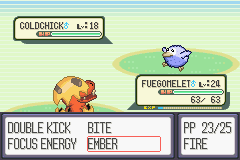 Roast 'em, Fuegomelet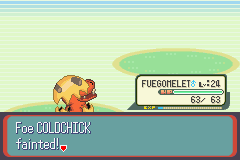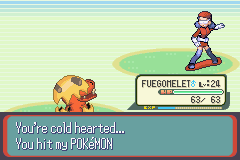 I never get this. HEY I'LL ATTACK YOU AND HIT YOUR POKEMON, BUT IF YOU HIT BACK YOU'RE EVIL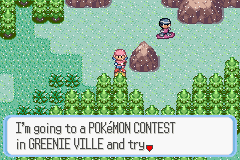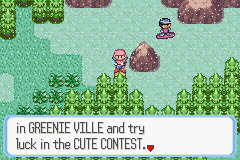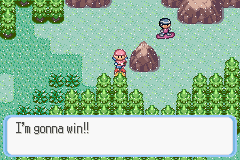 You know, it more looks like you're going in a circle. In fact, I bet if I come back here at the end of the game you'll
still be here
. No joke.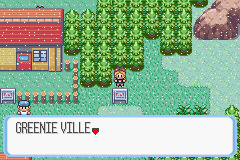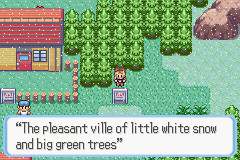 Hippies.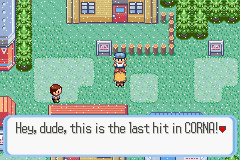 THERE WILL NOT BE ANYMORE HITS AFTER IT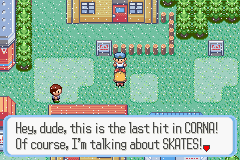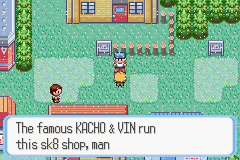 C U l8 boi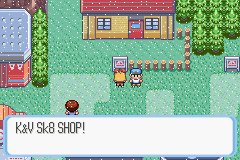 "Because it's either to write 8 then write out 'ate'!"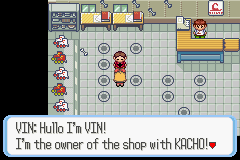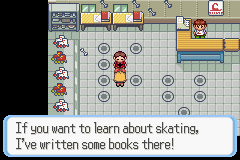 I bet you didn't actually write them :T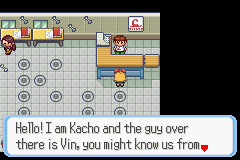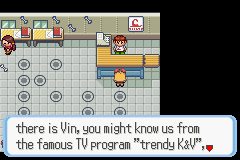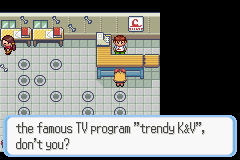 Who actually introduces themselves to people as "Hi I'm So and So, you might remember me from BLAHBLAHBLAHBLAH".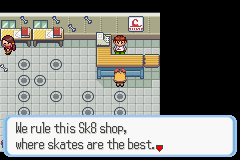 Skates are the worst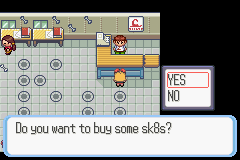 Since the only way to go North is by the Skate Route, I don't have much of a choice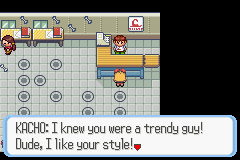 But I'm a girl!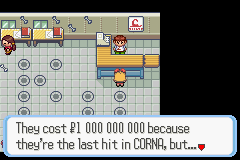 : "For they're set to detonate after a period of time, preventing any hits to follow from ever occurring!"

: "YOU'RE INSANE!

"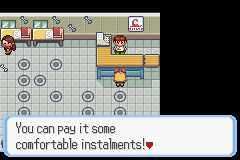 Oh boy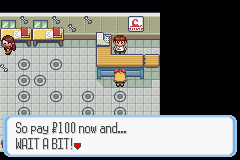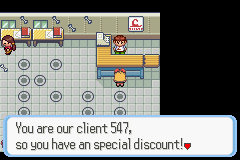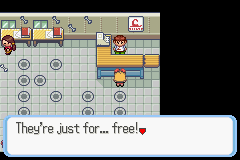 What amazing coincidence!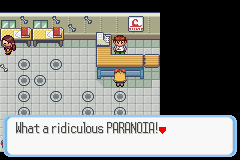 No, sir, you have it wrong. Paranoia is a well thought out and unique desktop game system. This is just
dumb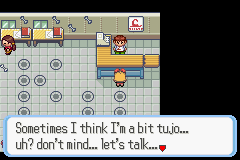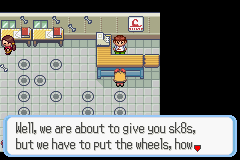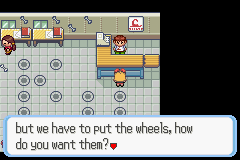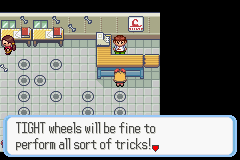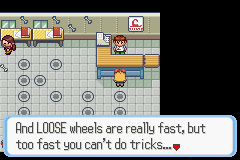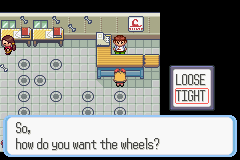 It really doesn't matter that much actually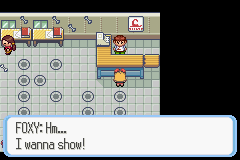 STOP PARROTING LIKE ME

I DO NOT TALK LIKE THAT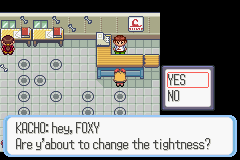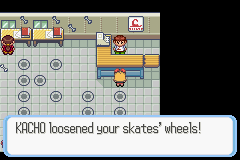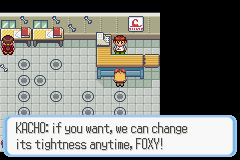 That sounds so wrong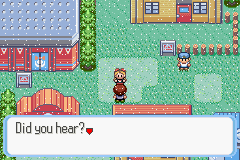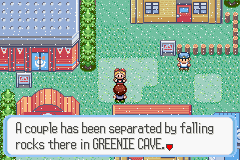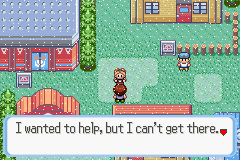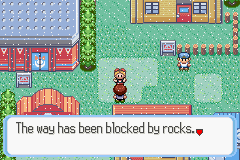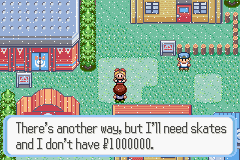 ...

I better end up getting something out of this.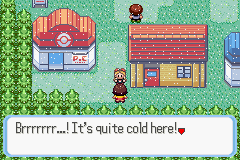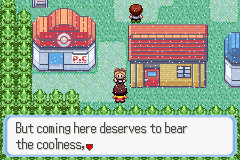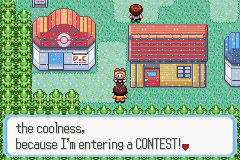 Ah yes, vanity. The wonders of receiving the mighty award of a RIBBON.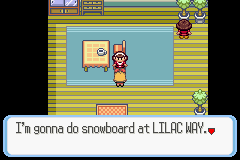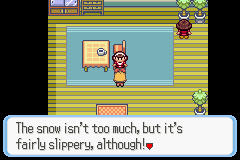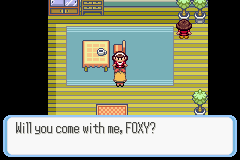 I don't have a snowboard

... wait, how do you know my name?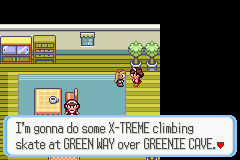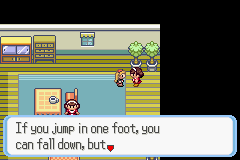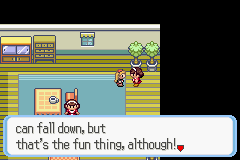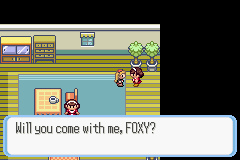 HOW DO YOU TWO KNOW MY NAME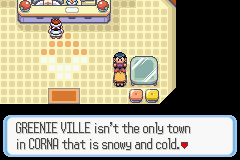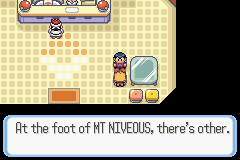 Mt. Niveous is quite possibly the worst location name ever.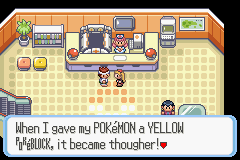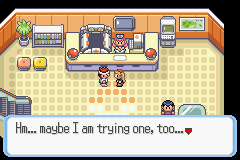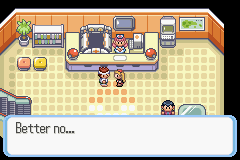 Do it.
Do it you wusssss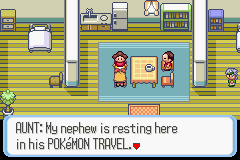 POKéMON TRAVEL (™)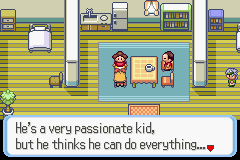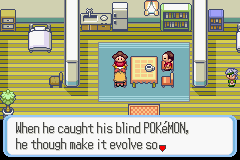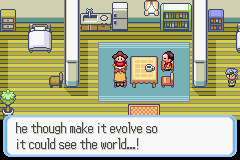 I
think
I'm
supposed
to be INSPIRED by that, but in truth...
I'm not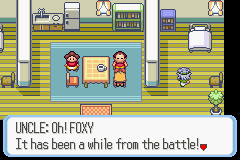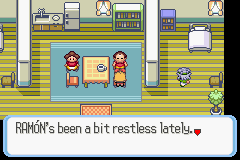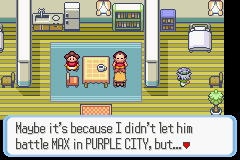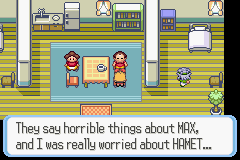 Keep him in his place, Uncle, keep him in his place..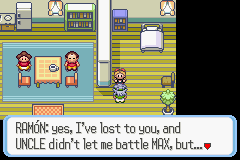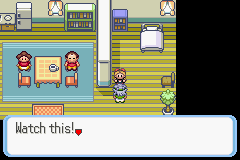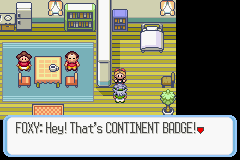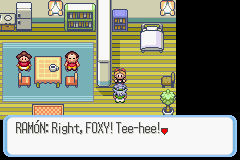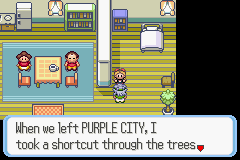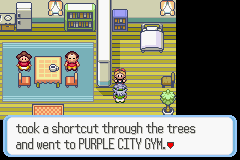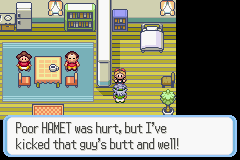 So wait, let me get this... after I beat the shit out of you, you somehow, when going home, took a "shortcut", backtracked, and beat the Gym Leader that gave
me
trouble with your one retarded Pokemon that was
incredibly
weak, without your Uncle learning somehow?
...

Baro ex Machina
.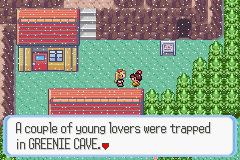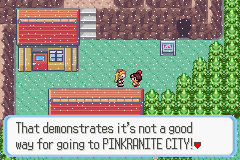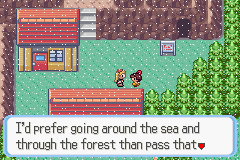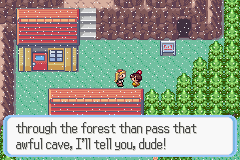 IMMA GURL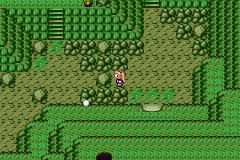 Ah yes, blocked I see. Back out and around I guess.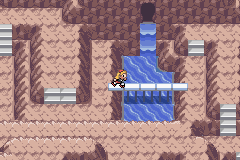 WEEEEE LOOK HOW RETARDED I LOOK WEEE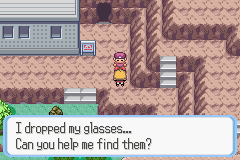 ... no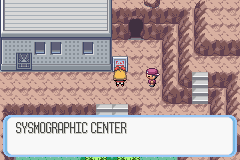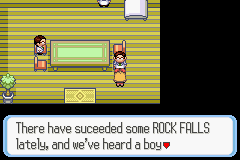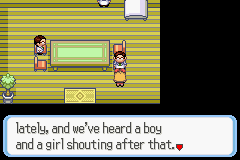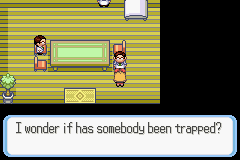 : You could go and look you know
:sci101::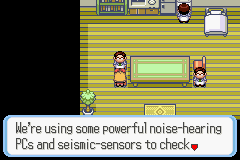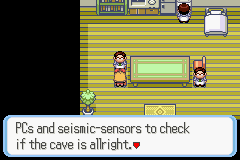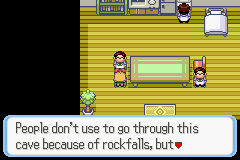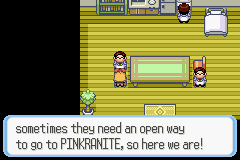 You guys do a lowsy job :T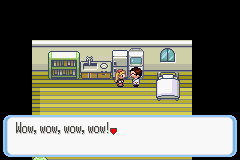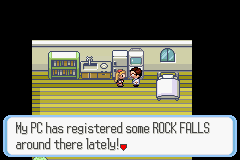 ROCK FALLS YOU SAY!?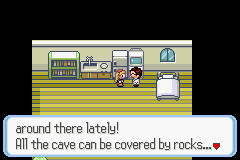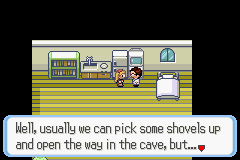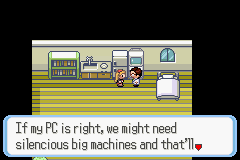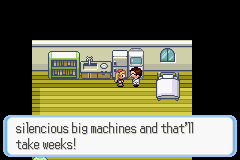 Silencious Brand Big Machines: The Only Brand of Big Machines that are Big Enough and Silencious Enough for Rock Falls*!
*warning, delivery will take weeks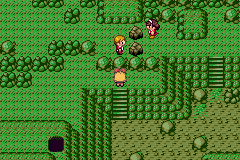 LET'S STARE AT THESE ROCKS REALLY HARD INSTEAD OF JUST GOING HOME OR FINDING A DIFFERENT WAY AROUND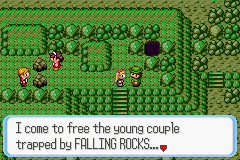 Oh don't worry, I can just do it you know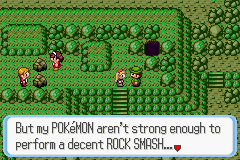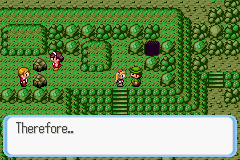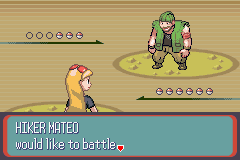 MATE-OH! KING OF CAVES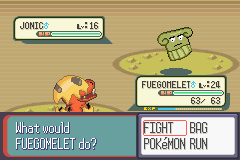 BELIEVE IN THE HEART OF THE PICK, MATE!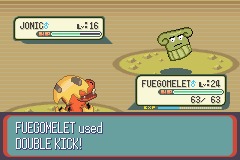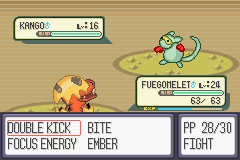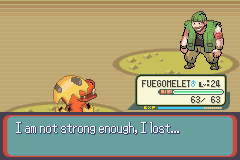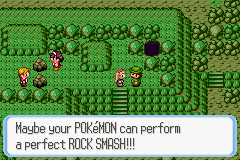 people love to annoy me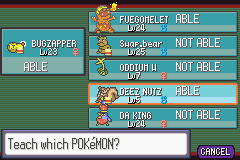 DEEZ NUTZ! Become useful again and learn how to smash rocks :T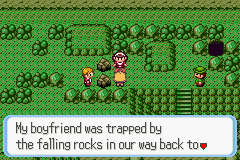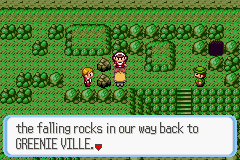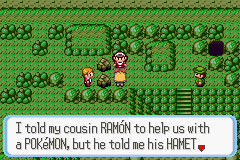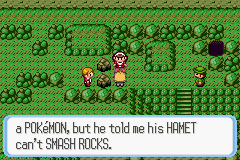 I guess he couldn't have been assed to go and catch something that could.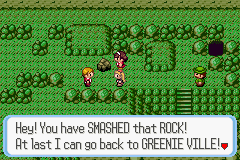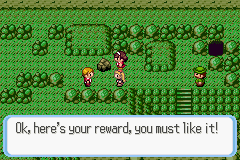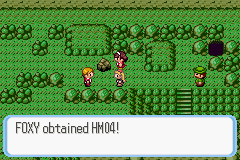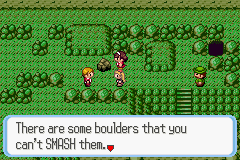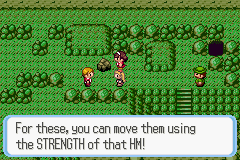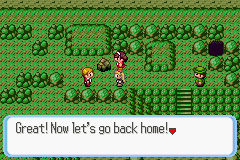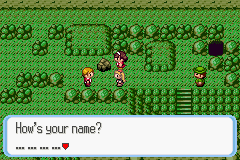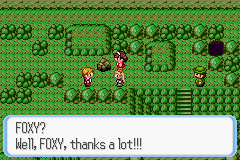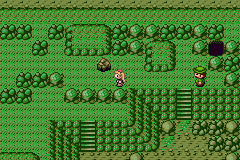 ... THEY VANISHED IN MID AIR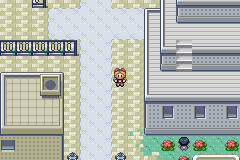 ... now what

I guess there was that one Gym back near where I started out

also, help me decide what stuff to start filling my team up instead of Oddium/ DEEZ NUTZ