Part 18
MORE PLOT THEN YOU CAN SHAKE A BOOT AT-
This update brought to you by Africa by Toto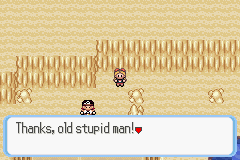 Sheesh, people are sure mean to their elders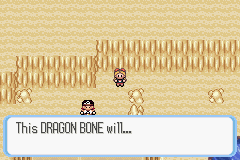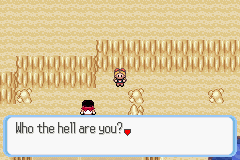 Just some girl walking by?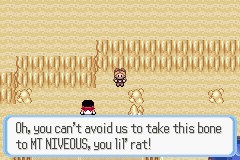 There's two lines of thought happening at the same time in that statement...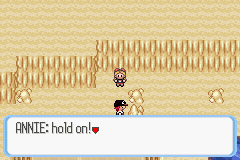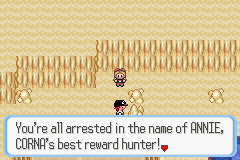 ANNIE: POKE-BOUNTY HUNTER
... seriously that's terrible.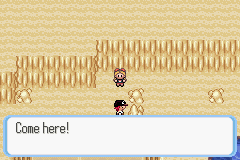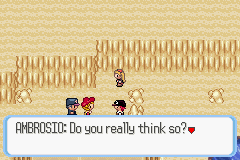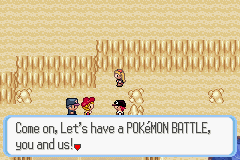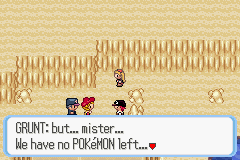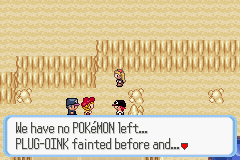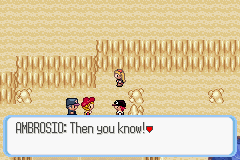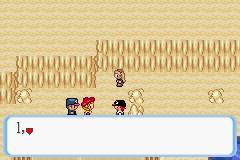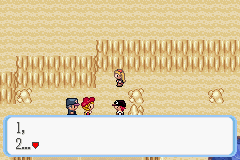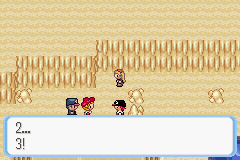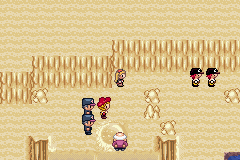 ... I feel like I just watched a troupe of retarded children perform
Hamlet
, but with Pokemon instead of poison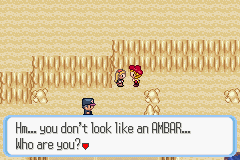 Maybe I should start wearing a name tag or something

HI! I AM
FOXY
,
HOW MAY I FIGHT/
BE ASSAULTED
BY YOU TODAY!?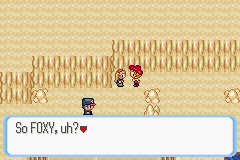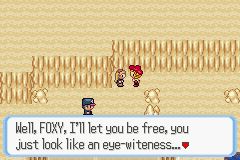 You know, with my eyes witnessing stuff like that, sometimes I long for the darkness of blindness :/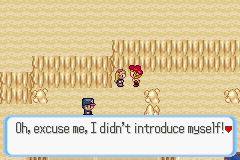 Actually you did to the Ambar guys but okay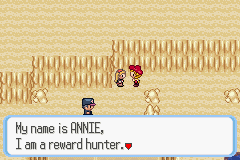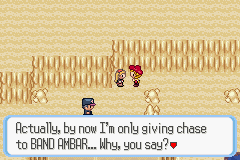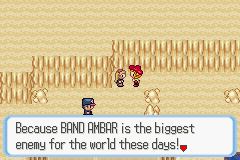 As opposed to the oceans of rapists and molesters wandering the land right now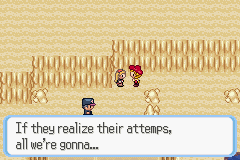 ... do is eat nachos!?

... I wish I had nachos right now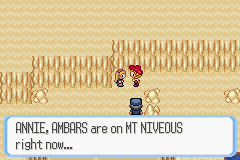 How the hell does that guy there know that? We're inside a cave like fifteen miles away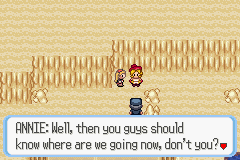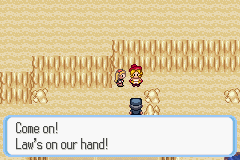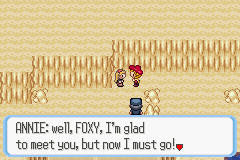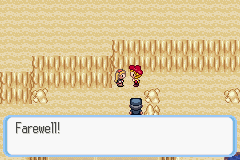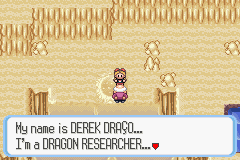 SENOR DRAGONMAN YOU SAY!?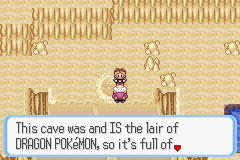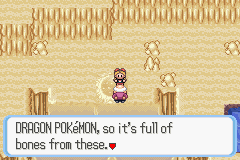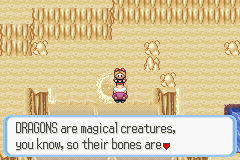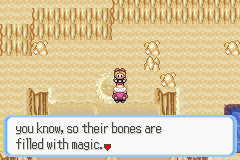 Of course

I remember that from that Magical Thaum Decay lesson on Dragons back in Pokemon school!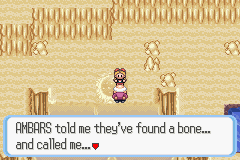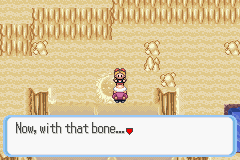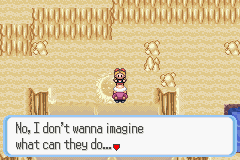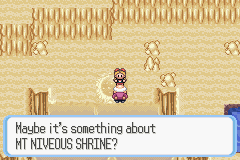 Don't worry Senor Dragonman, I'm pretty sure their plan is, in fact,
stupid
. It'll all work out OK.
Well, this cave sucked. Southward!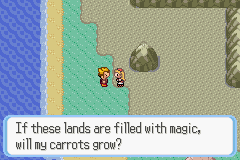 No, next year's will. Preannuals. Just make sure to plant for next year's crop otherwise it'll cause shit for all in the time stream.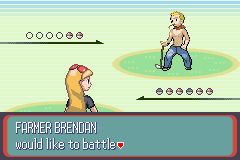 Farmers like to ask dumb questions and attack people :/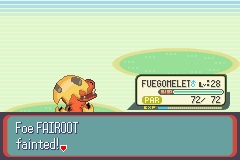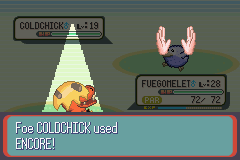 Yeah, encore that ember! That'll go over well!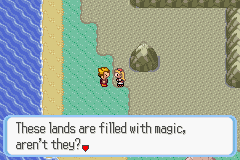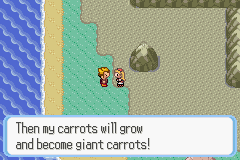 Maybe they'll just make people grow ten arms out of their nose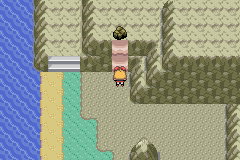 ... well that's a decent fuck you.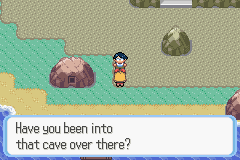 Uh, the only way to get here is from that cave so yeah?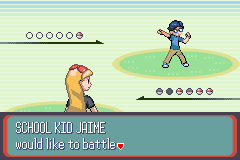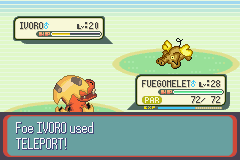 This was a wise idea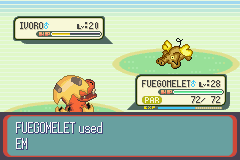 Ber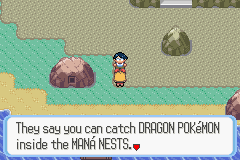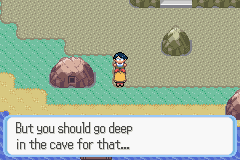 All they had were little lame dragons :/ quite the let down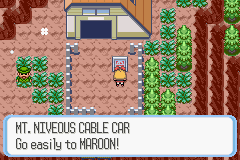 Much backtracking later -> -> ->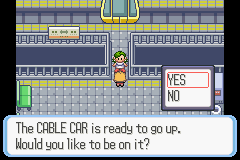 I guess I don't have much choice since this is the only new place I can go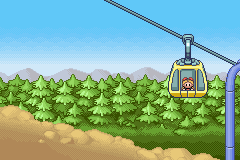 ZOOM ENHANCE ZOOM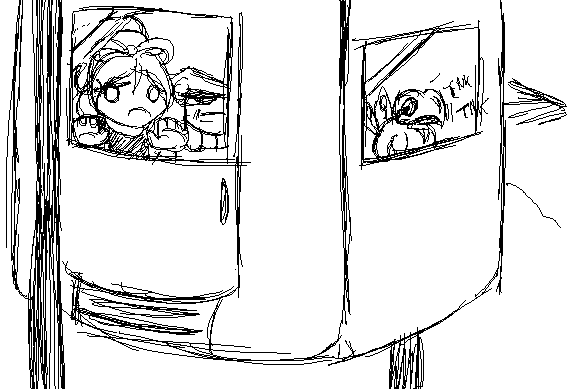 Thanks RC
WE ARE NOT HAVING A FUN TIME HERE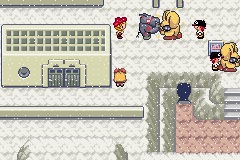 ....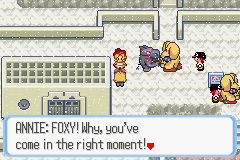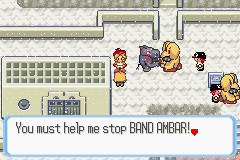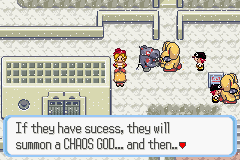 ... what the hell is this, Warhammer 40k?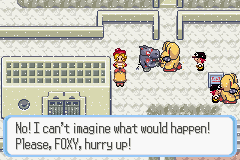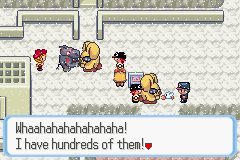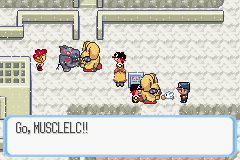 I thought you could only have six Pokemon at a time?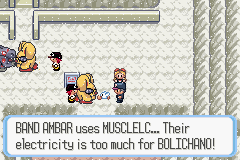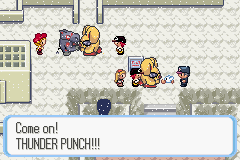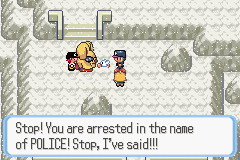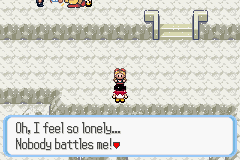 Poor poor sad Ambar, so lonely and abandoned... don't worry! Maybe you're really like the Ugly Ambarling or something and sometime you will molt and become a beautiful BAROfly!
... wait, what was I talk about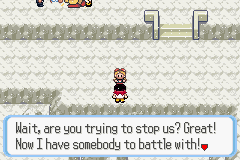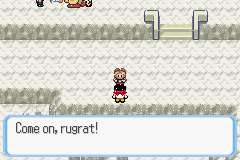 Older people shouldn't be so excited that they have little girls to beat on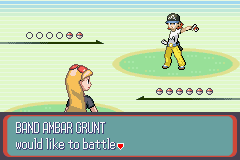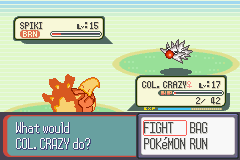 Col. Crazy got him down to this...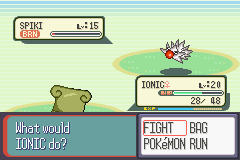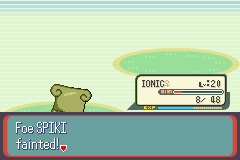 And Ionic finished him off.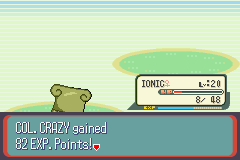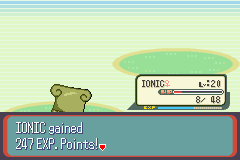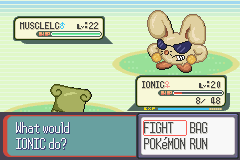 ...

It's like

crashed into

and exploded into also a furry?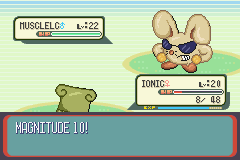 Hell yeah!

but then it uses roar so...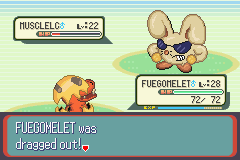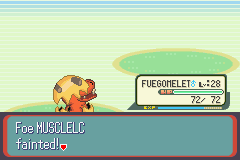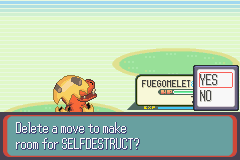 Yes, Ionic should definitely learn Self Destruct. Though one might ponder the usefulness of having a pillar destroy itself...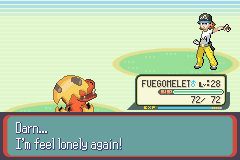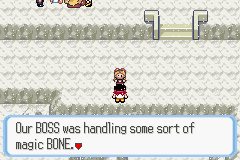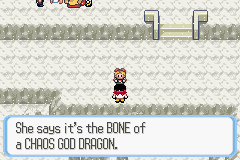 So the Chaos God is also a Dragon now? Sure buddy whatever (

)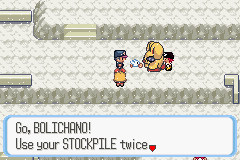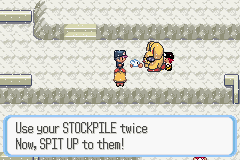 : BOLLICHANO VOMIT YOUR LUNCH ON HIM DO IT, YEAH JUST LIKE THAT UH!

: ...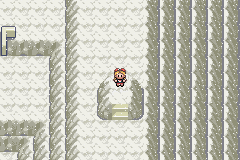 Pointless bit of rock! Wheeeeeee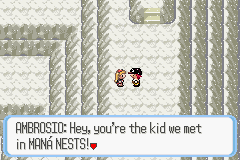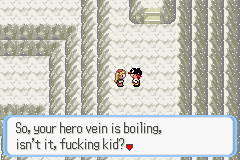 I'm not a hero, I'm not a saviour! Forget what you know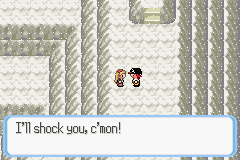 I'm just a girl whose circumstances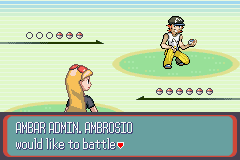 Went beyond her controllll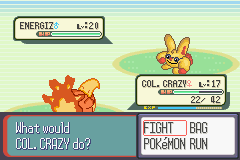 Beyond my controllll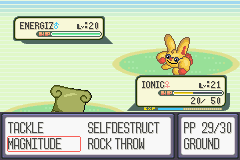 We all need controlllll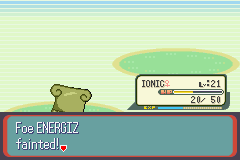 I need controllll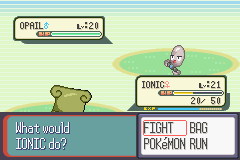 We all need controlllll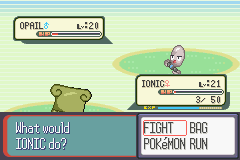 ... er, I guess I should pay attention more. SWITCH OUT TIME!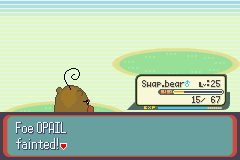 Get 'em Swap.bear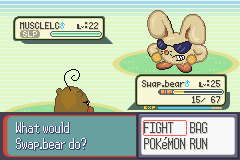 First he sets the mood with a sweet lullaby-like serenade.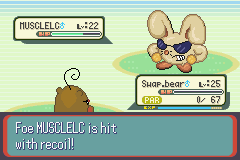 Nooo Swap.bear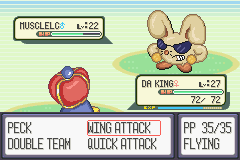 DA KING SUFFERS NO REBELLION AGAINST HIS DOMINION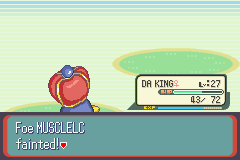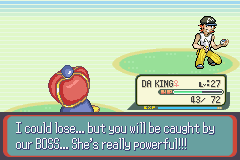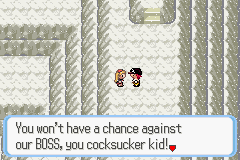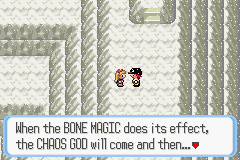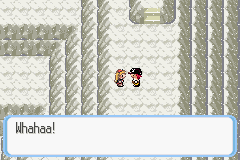 I don't suck cocks

You guys are not just wanted criminals, you're also lewd and mean. I should sue you for saying stuff like that to a kid!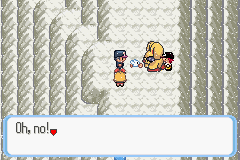 Oh, no!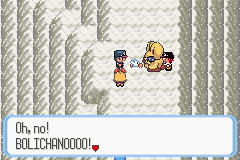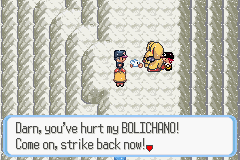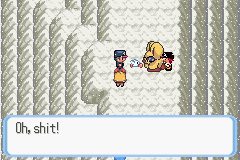 I must, move on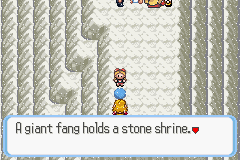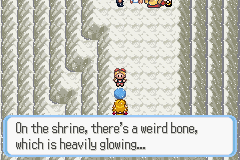 I'm wondering if it is in fact radioactive or something :/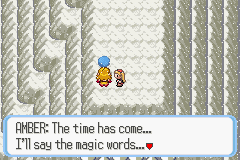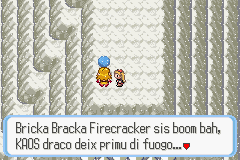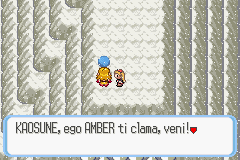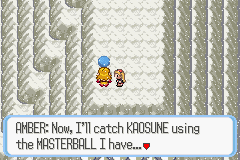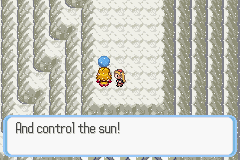 Because the sun, the primary base of the world's food chain, is synonymous with chaos. The sun totally does unpredictable things.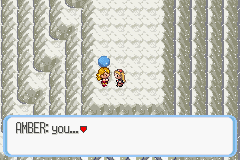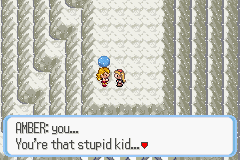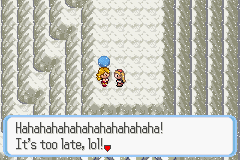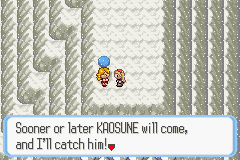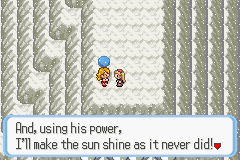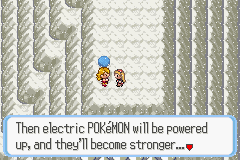 I thought Sunny Day increased
fire
type move's strength, not electric types'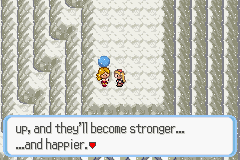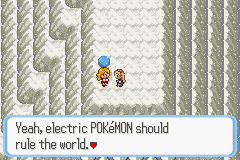 You'd think if they liked electricity so much they'd be trying to make some crazy cyberpunk-style future instead of you know, stealing broken ghost detectors and using dragon bones to try to inflate the sun :T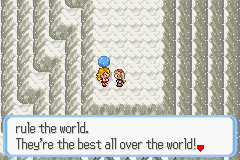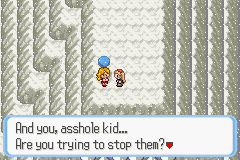 I'm sort of more confused by your electric Pokemon obsession to be honest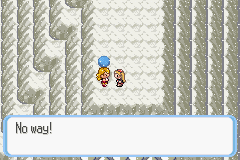 Er, yeah okay...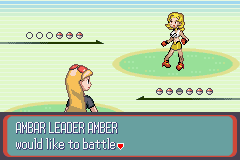 God girl... were you hit by the ugly airliner or something?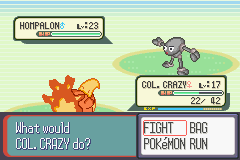 SWITCH OUT!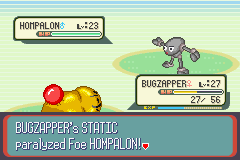 Damn. Come on Bugzapper, blast him to kingdom come!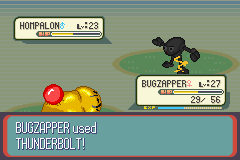 1 Hit KO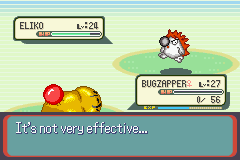 Didn't work so well on this guy though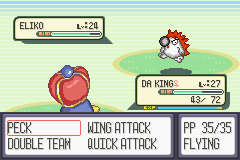 This won't end well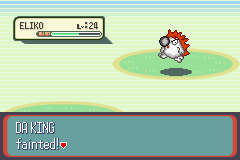 Da King is dead, love live Da King...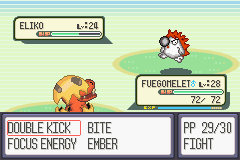 Fuegomelet uses Focus Energy followed by a very, VERY lucky Bite that one hits!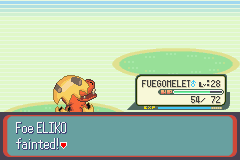 One left!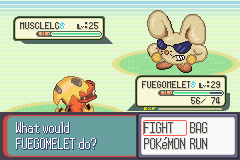 Oh great, just what I needed

Use Double Kick I guess?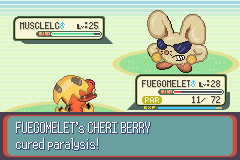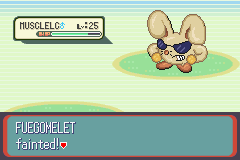 Well Ionic, it was nice knowing you good sir! :salute:
:drama: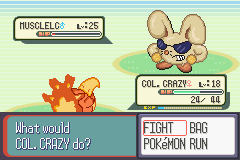 Fuck... and then it used a Super Potion followed by Vital Throw

... but that's not what
really
happened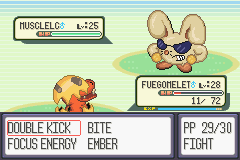 Double Kick!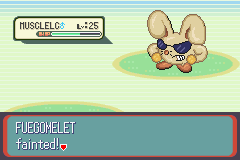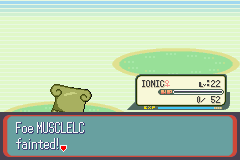 Self Destruct!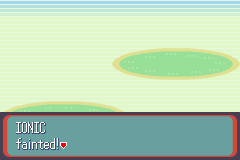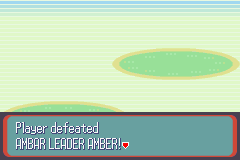 Yayyyyy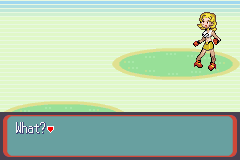 Yeah, I'm sort of wondering that one too to be honest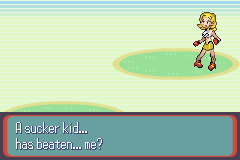 Perhaps it is
you
who is the sucker!?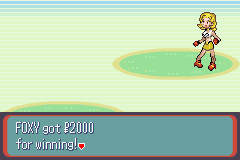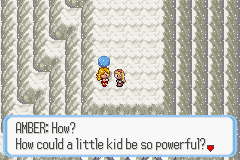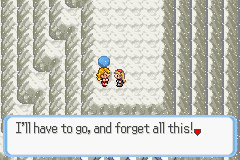 Forgetting your problems doesn't make them go away, you know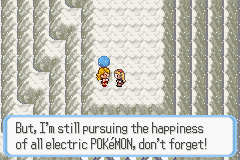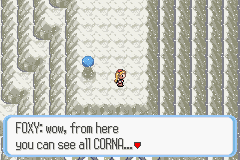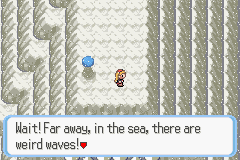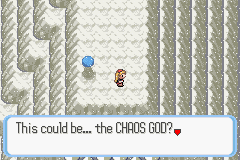 Could it be!?!?!?!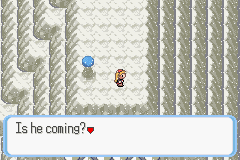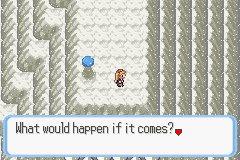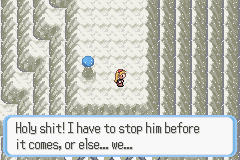 ... This is totally what I'd be saying if it weren't for the fact that that's, in fact, really, really dumb.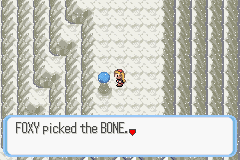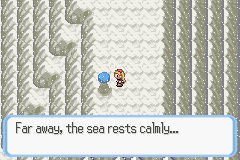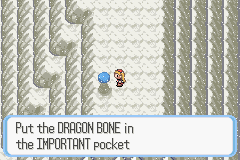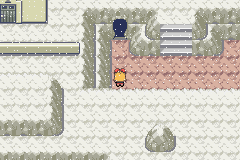 Well, I've got a radioactive Dragon Isotope in my backpack, my Pokemon are all dead except Colonel Crazy, I just barely beat a bunch of Russian Circus Performing Mechanics, and I'm stuck here in the center of Corna.

Only five more badges to go, I suppose

Thanks Baro... thanks a lot for making the AMBAR Leader spam Super Potion at anything below 40%, especially since she apparently has INFINITE Super Potions. That's just swell.

Ass.
RedChocobo posted:

Everything'll be ok. Col. Crazy's he-



Ok, maybe Foxy should just buy a gun.

Wholesale Meats posted:

It's okay, if anything happens to Foxy, Ionic will make sure the perpetrator never escapes his/her guilt.


unorigino posted:

Looking at Musclelc and how big it was drawn relative to other sprites, the only thing I could think of was some hulking rabbit that dwarfs all the other Pokémon.