Part 24
... Three months later...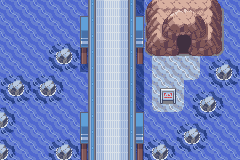 Generator Cave Lake Facility
SeaBlu Lake, Central Corna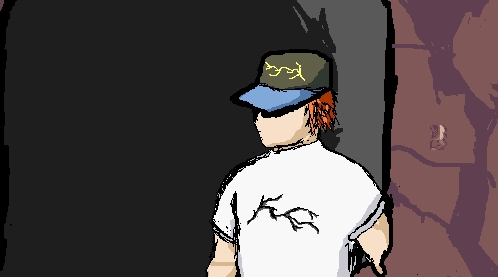 ...
It's time to show Corna who is the real power in this world...

Time to show Team Ambar, and all of those that would oppose me in any form, just what happens to them...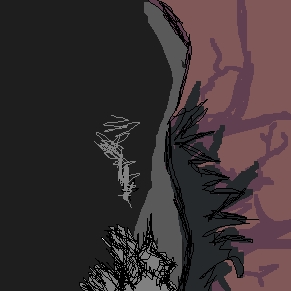 With this blade... with this power!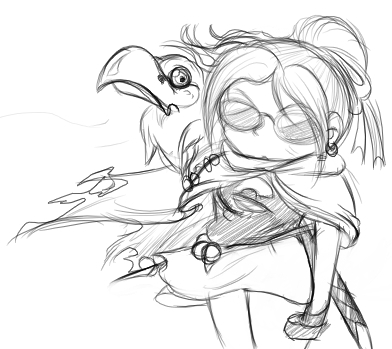 For behold, those who would stand before me.... behold the might of
Foxy
!
... three months ago, I fled from myself. Fled from this world, fled from my path. This place is terrifying, so horrible... I didn't know what to do, and so I ran to the wild... away from humanity, away from all of those who could threaten me. It was
safety
... but it was the safety of isolation.
Haunted by the road behind me, and the implications of the one still ahead, I wandered... and wandered... until finally one day, it hit me... a realization that this world, the darkness of it... it is merely an
obstacle
. An obstacle that could be
defeated
.
Coincidentally, that was just about when my cool sunglasses, cloak, and the katana I ordered on Ebay arrived. Still not ready to totally cope with my path, however, I wandered on, training myself, and my Pokemon...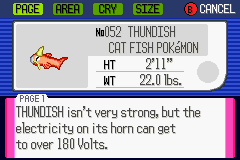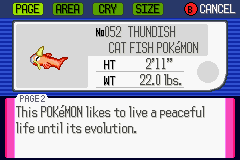 At the shores of SeaBlu Lake, I caught a Thundish... naming it, in my despair, MURDERFISH, I took it into my team. In a way, it was something to distract me, to focus on while I wandered on...
My wanderings took me to the interior of Mount Niveous, up paths I had never traveled before...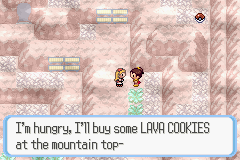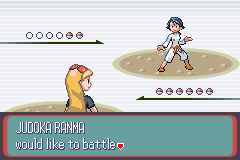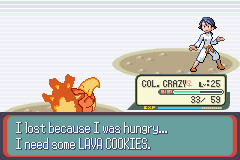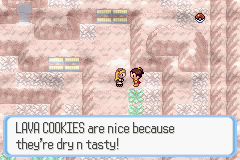 I encountered a trainer there, but it was no trouble. I defeated them quickly, and continued on... training as I went.
At its peak, I found something peculiar...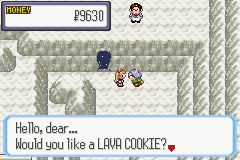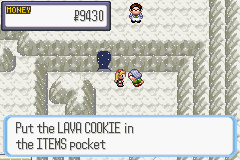 Reminded of something I heard before, I purchased a cookie... In a way, it helped me think back to my past without the revulsion that kept me away from it. I entered the interior of the mountain again, this time in the area's volcanic mantle.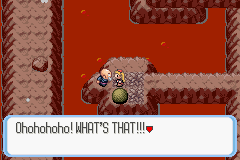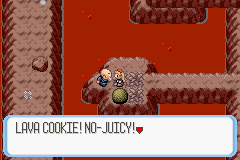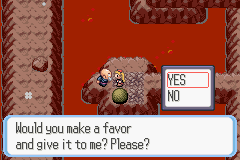 Seeing no harm in giving the old man the cookie, I did so.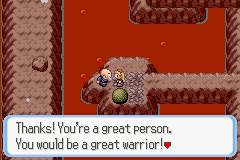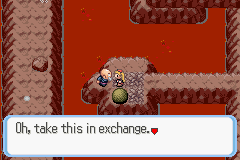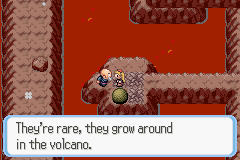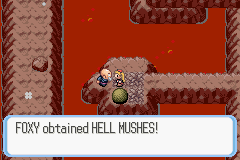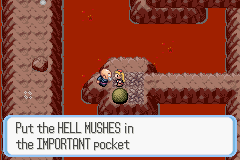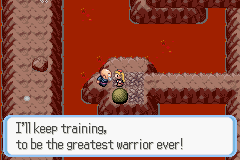 In a way, this elderly warrior's words spurned me on. He suffered this heat, this tortureous heat... and yet he
endured
. He strived to strengthen himself against it, and through it. It was... enlightening...
I wandered again, southward now. I arrived at the rainforest where I had found the witch before...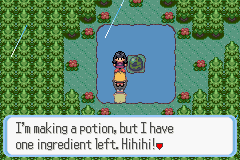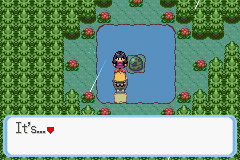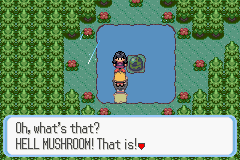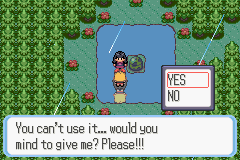 I had no use for the Hell Mushroom, so I let her have it with no regrets.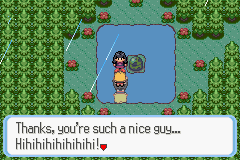 A stout glare set her giggling in mild fear after her gender ambigious commennt. :T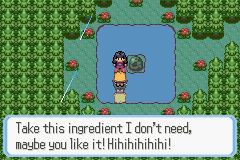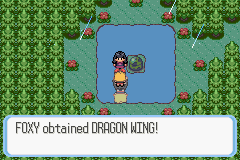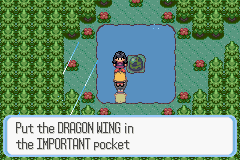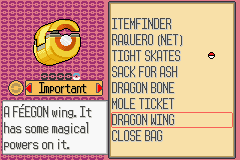 This "Dragon Wing" was something also of no use for me... however, it was a small trophy, I suppose, that would perhaps be useful later... but again, that word haunted me.
Later
. The journey ahead, the long road stretching outwards on the horizon in the hunt for badges... I fled from it again, taking back to my wanderings...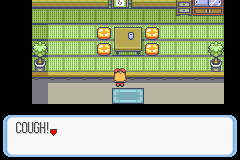 I ended up at the mysterious trickhouse... with little to accomplish, I set out to tame its challenge, strengthening myself and my Pokemon... I had yet to dedicate myself totally to my old quest yet, but I knew that, no matter what, I, and my team, would have to get stronger...
I encountered the trainers there, and defeated them soundly. One after another...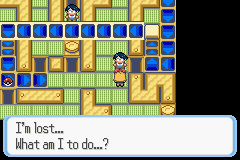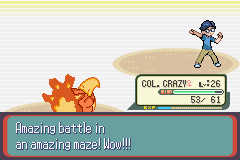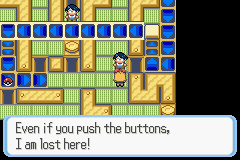 After another...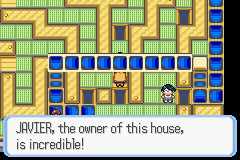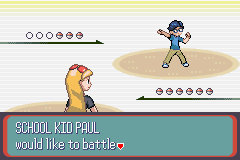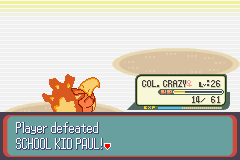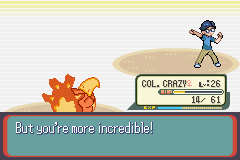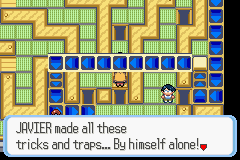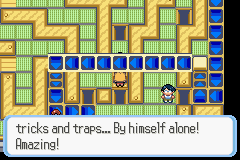 After another...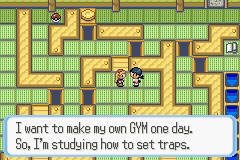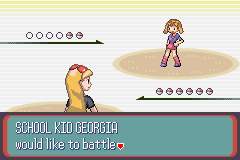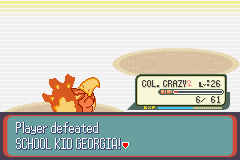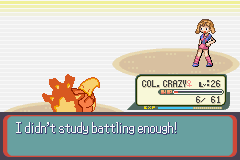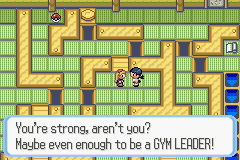 After another. Having found the password, I entered it, and proceeding to recieve my reward. Though, I was coming to realize, the best reward of this challenge was the experience it gave me. My skills with the blade grew stronger, and so did my Pokemon...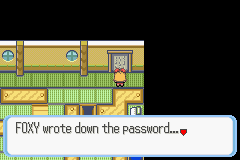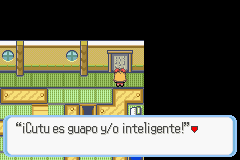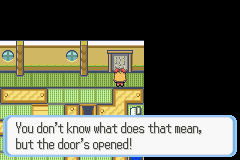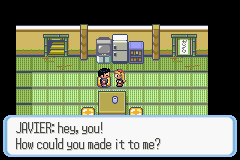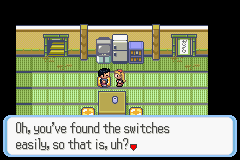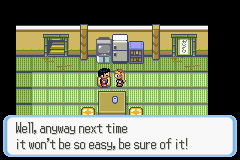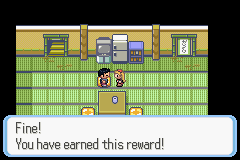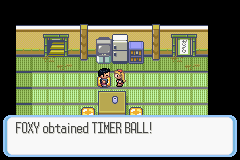 After resting, I returned once more, ready to face the challenge...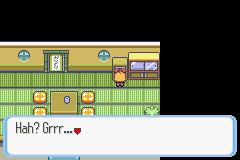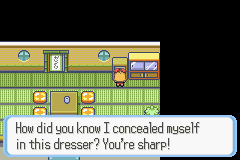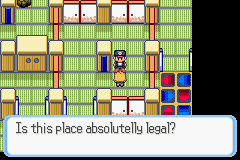 Once again, I met trainers in combat.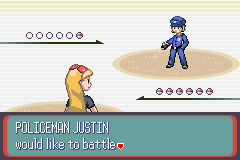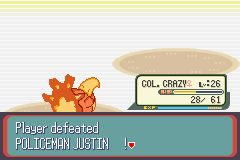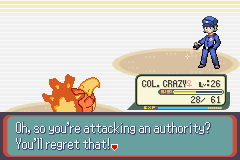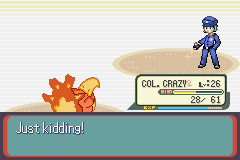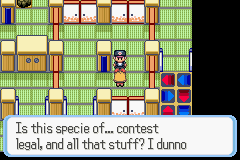 The police officers here... could one say they are truly "justice"? No... they are weak... and they are lax. Did they ever help me? No... and so I was forced to sieze victory, sieze safety with my own hands...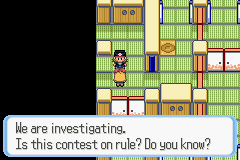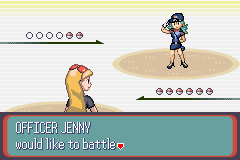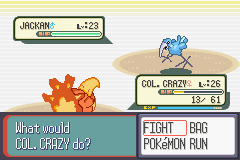 I even encountered trainers with Pokemon I had never seen before.. Strange ones...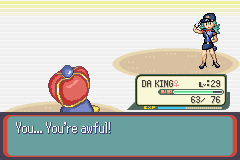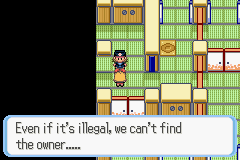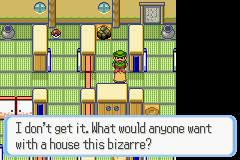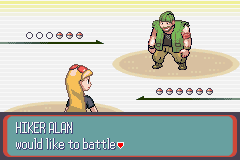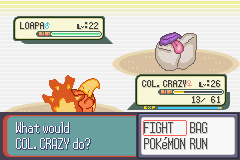 Even ones that looked vaguely like a Shellder eating a Wombuffet made out of rock.
With the password in hand, I proceeded on, stronger then ever before.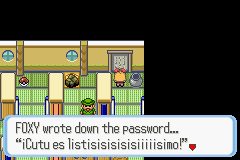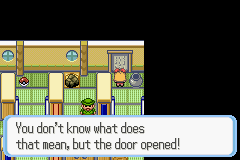 My reward was of little significance. But I could feel my muscles tightening, my body becoming stronger. And my Pokemon were too, stronger then ever before...
I took the challenge once more... And conquered.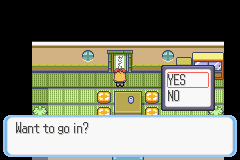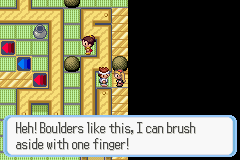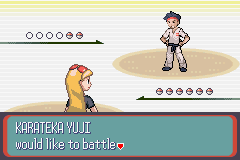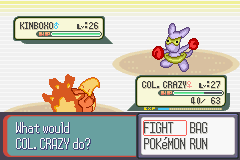 Not even Hoolahoop Boxing Kangaroos could beat me.
Not even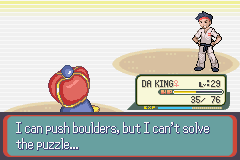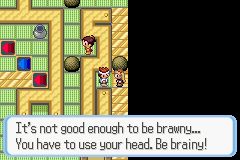 The puzzles were little challenge for me mentally, but the Pokemon my opponents wielded were becoming increasingly more difficult to handle.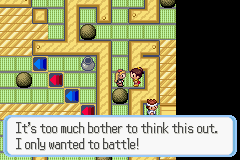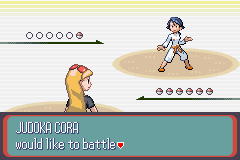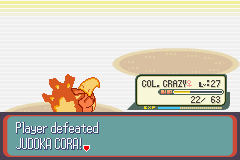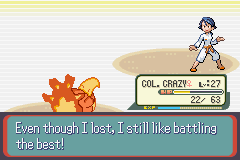 These martial artists soon found their skills beaten by a mere newcomer... my insight was focused... I had become a master... truly my years of watching anime and action movies, combined with my years playing video games had come to fruition, apexing in my new awakening...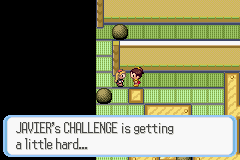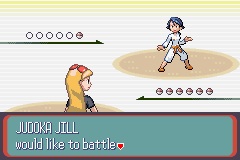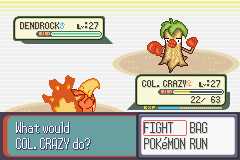 The strange things I encountered... they could have always tossed me back into my state from before... but no, I was strong now. Far, far stronger then them.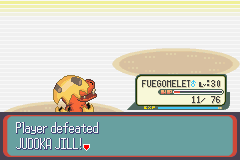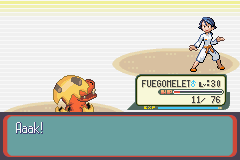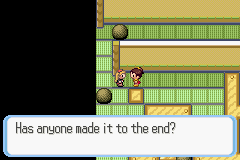 Nothing could stop me now... I finished the puzzle, and took my prize.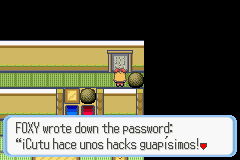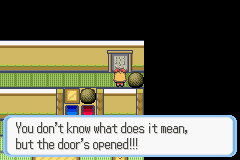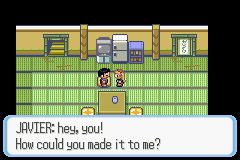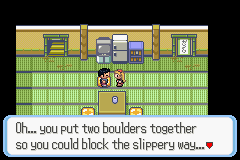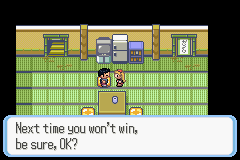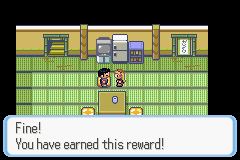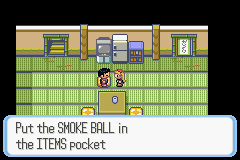 But alas, no puzzles were left. Without purpose again, I wandered on... and ended up far Northward, in the Deathlands... There I battled people I never had before.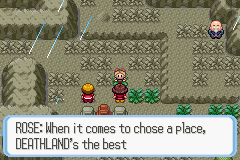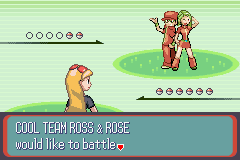 But they were no challenge.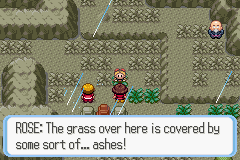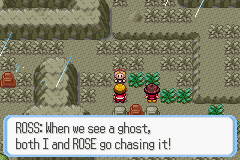 The idiocy of Corna no longer phased me. I had strengthened my constitution, physically and mentally, against it.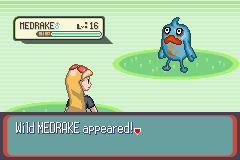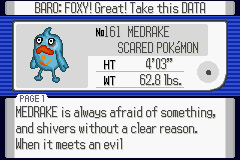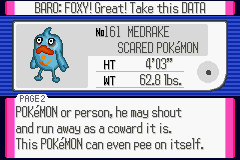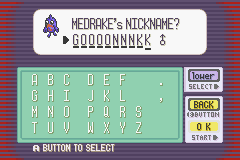 But I was not without relapse... the old ways are hard to break away from, after all... But I persevered, I fought onward.
In the Mana Nests, I encountered two Pokemon I never had before... and captured them both.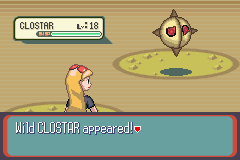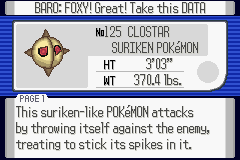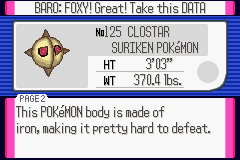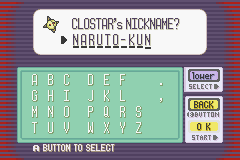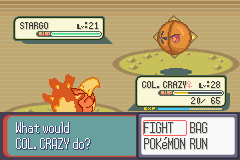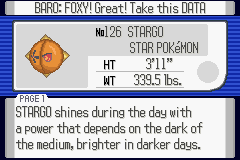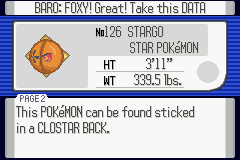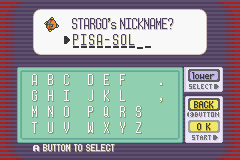 And then...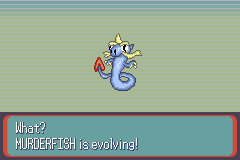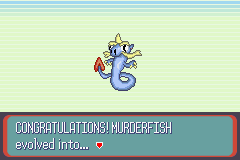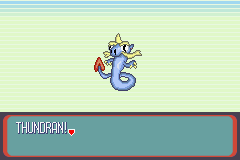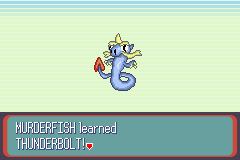 MurderFish finally evolved, becoming my acquatic steed and powerful battler... Though his appearance was... disturbing, to say the least, it was sufficient for my cause.
I had begun to regain myself, regain my path. I was filled with drive, to move on, to begin once again with my journey, my "badge career".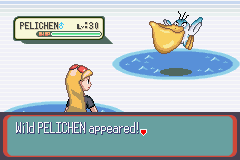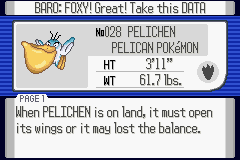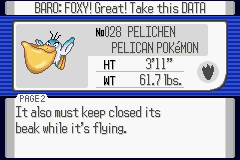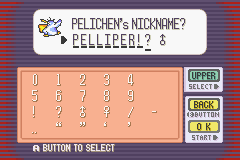 Though this thing totally is Pelliper.
And so I had returned to Pinkrankite City. I traveled east, and then journeyed on this SeaBlu lake to this facility... to show Team Ambar that they cannot simply challenge me and threaten me so lightly...

Team Foxy

is ready now, world, ready to take you all on!

And so, I shall pass through these doors and...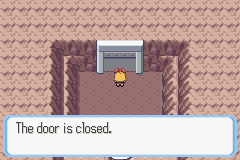 ... so wait, you mean I went on this monologue for no reason at all? At a door that I can't go through yet?
...

I HATE YOU CORNA. HATE YOU. WHY MUST YOU DO THESE THINGS TO ME

...

So much for my built up badassery

Gone like the wi-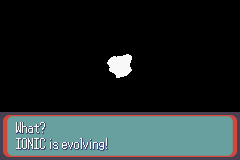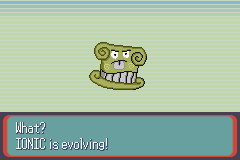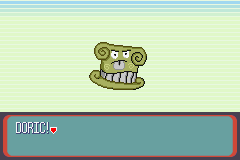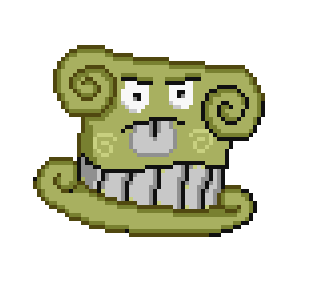 Wait a minute,

What the hell happened...
I think the horrors of this world finally cracked Ionic's hard persona and drove him slightly out of his mind

Corna turned my badass pillar into a rasberry-ing hat.


At least my team and I are stronger now.

Thanks RedChocobo and Amaya for art assistance. Red drew the badass Foxy, Amaya did the eyes for me.

Mr. Swoon posted:



As horrible as it is, Ionic makes for a delightful hat.