Part 30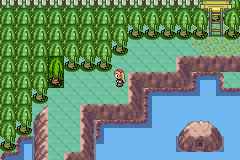 Huh, it's another one of those tree-hiding types. I wonder if we can sneak by him...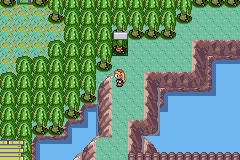 ... apparently not.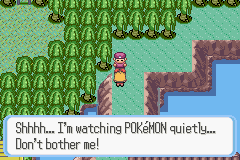 But... you were the one that came out?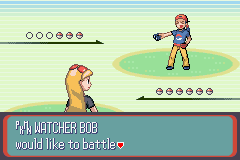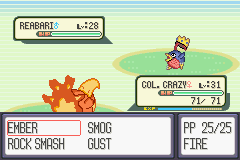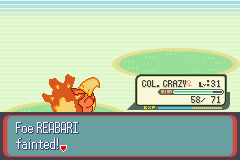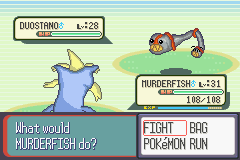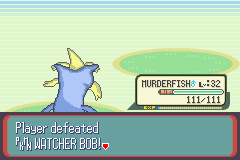 Really not much of a challenge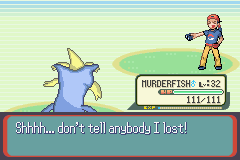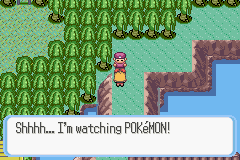 ...
REALLY LOUD NOISES, EXTREMELY ECHOINGLY LOUD OOOOeeeeeOOOOOOO

That's what you get for being an idiot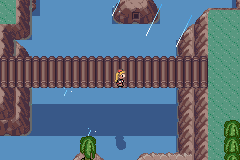 It sure rains alot in Corna. Not that I mind, I like the rain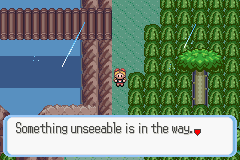 More cats. You guys are getting annoying

Seriously don't you have cat things to do other then like, blocking the path constantly?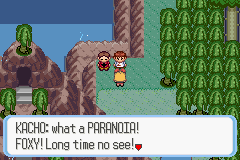 These guys are annoying too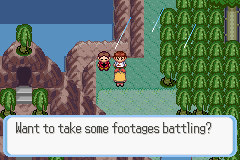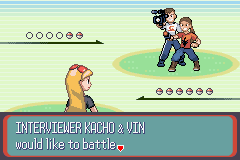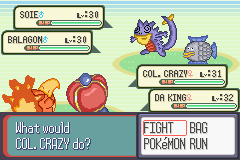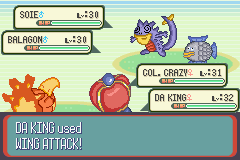 A little later...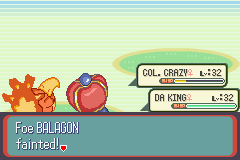 What is with you guys and Paranoia?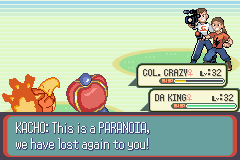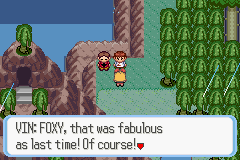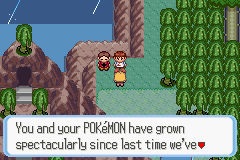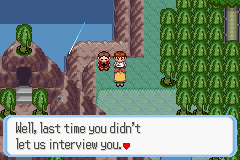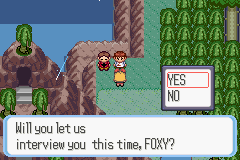 Will you stop bothering me if I do?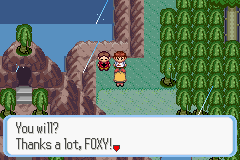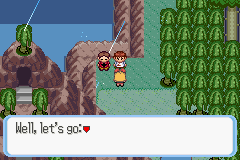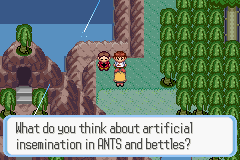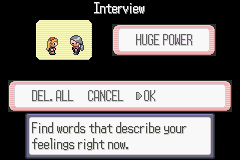 Um... power to the people that would even try doing that? :raise I don't even want to know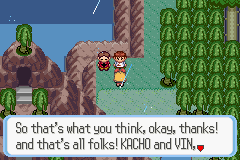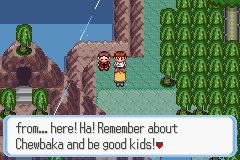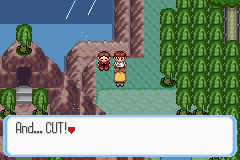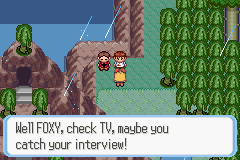 :salute: Never forget about Chewie, never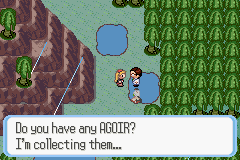 The Count is currently at his elegant and old Manor atop some far peak.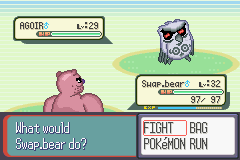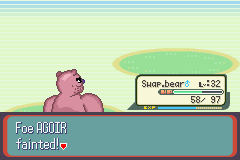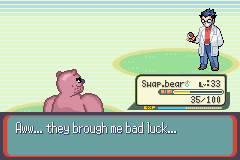 Or perhaps you just suck!? :P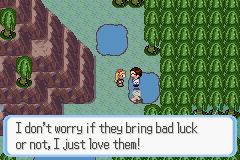 It's like obsessing over a fabled, cursed black diamond as it drives you to set yourself to do evil acts. I could have sworn I saw a cartoon about that once. Or was it a black pearl? Either way, people really should stop cursing stuff because that's just mean :T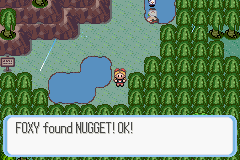 Though people can keep dropping gold on the ground

It's a rather nice service of them, that's for sure.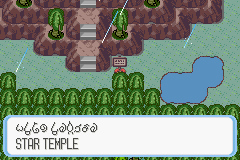 Ah yes, the mentioned Star Temple. I wonder what it has inside?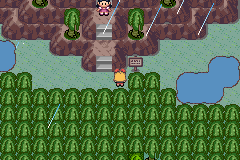 Aaand there's a little girl...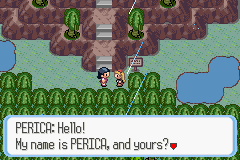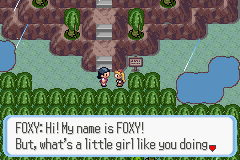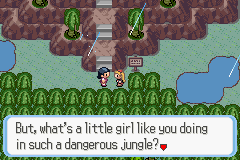 Yeah, what the Cellphone said :T What's your deal?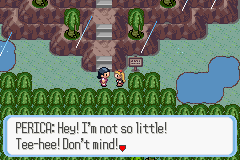 I do

It's just not
right
. It's like those Back-To-School commercials for elementary schoolers and you see a
TI-84 Plus Silver Edition
graphing calculator sitting there while kids are in the middle of drawing pictures of tractors and cows. Elementary schoolers don't use graphing calculators!

They're expensive and likely beyond them!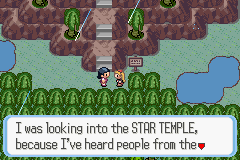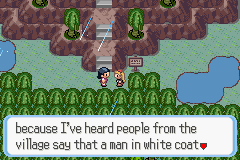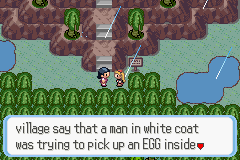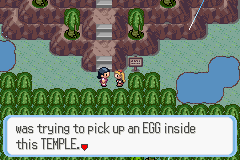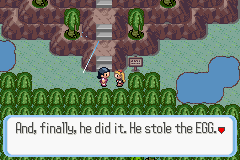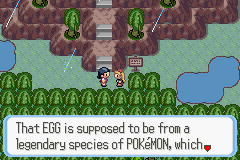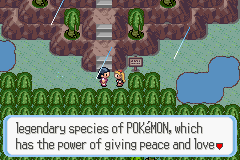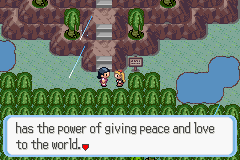 Is it a Marijuana Pokem on or something? Because I really can't see a way for a Pokemon to give "peace and love" beyond using some hallucigenic substance . Especially here in Corna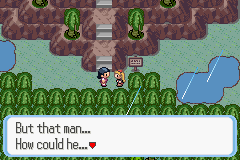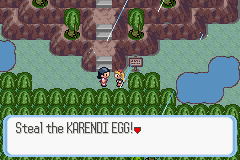 I AM LOOKING FOR EGG
HIM NAME IS KARENDI MONSTER EGG
WHO FOUND MY EGG WHO STOLE MY EGG WHO TOOK MY EGG!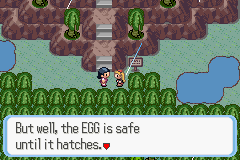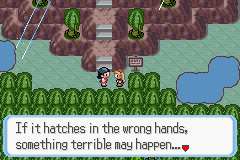 ... they'll eat it?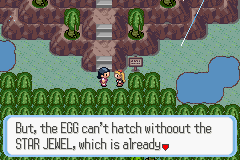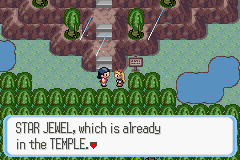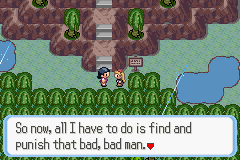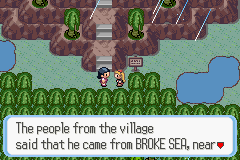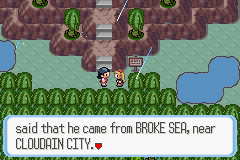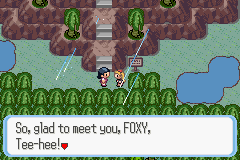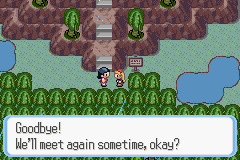 Maybe? V

V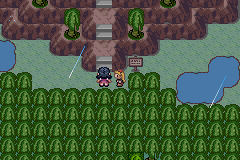 Whoah she's spinning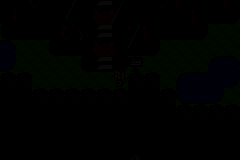 OH GOD I'M BLIND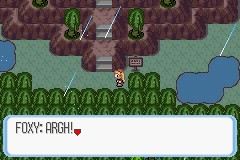 ARGH!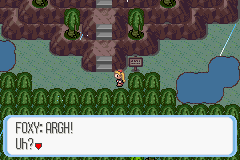 Uh?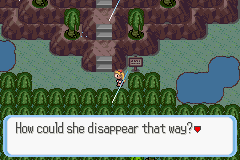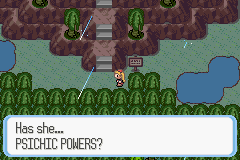 No, I doubt it. However, I
clearly
have Psy-Chick powers because um...
Yeah I have no idea where I was going with that

I guess I'll go check out that temple.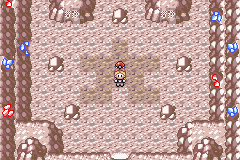 Hm, I definitely see a Star Motif, quite.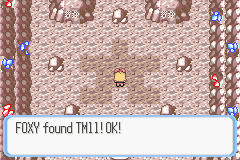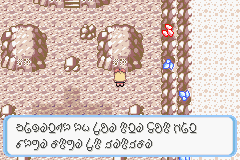 You
don't say!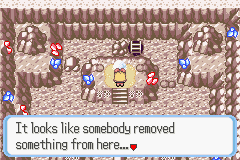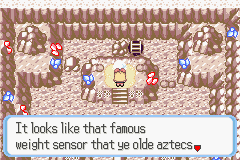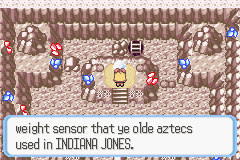 V

V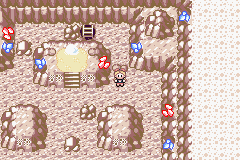 I can't go deeper apparently, nor take the weight off, so I guess I'll leave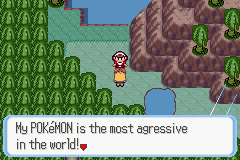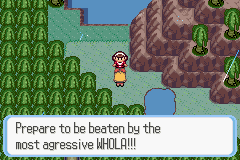 But I already caught a Hoola Dancing Pokemon?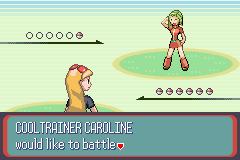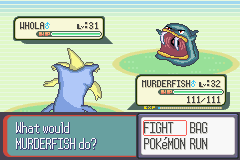 ... oh jesus it's the snake-fanged duck blob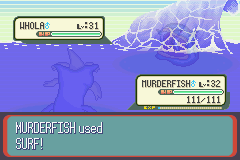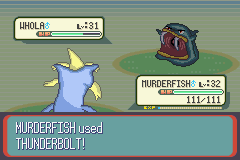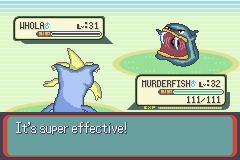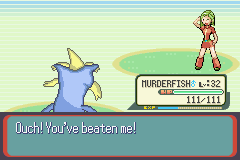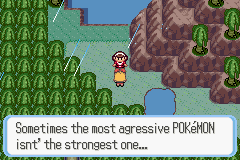 Hm, perhaps. Plus I doubt that is the most agressive Pokemon ever. Roxy told me of one once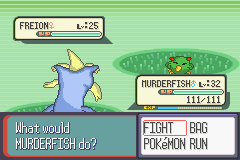 Oh hey, its Natu! Sorta.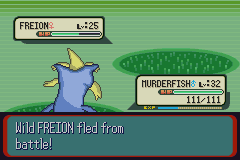 Nuts.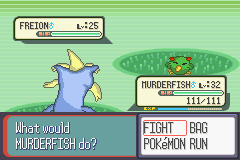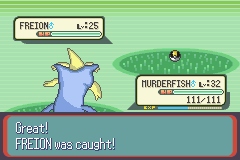 There we go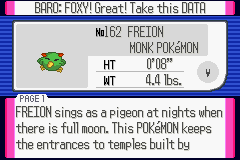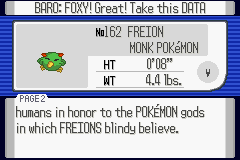 "BARO LAUGHS AT YOUR SILLY RELIGION you SILLY FOOLS!"
Baro is pretty ragingly atheistic it looks like. One of the angry kind.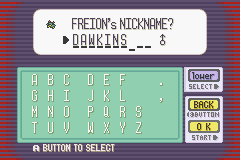 V

V (5 Glory Points to Wholesale Meats!)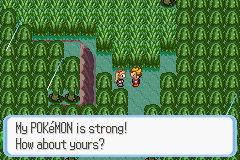 Well they're pretty strong. Plus I have FIVE strong ones

not so much WHAT2000!?!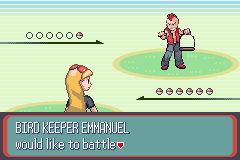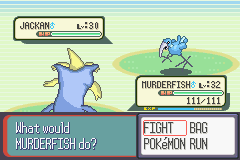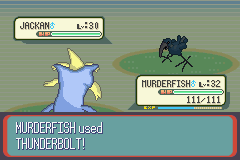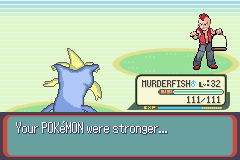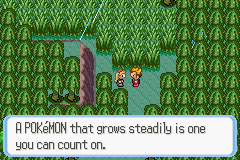 Probabally.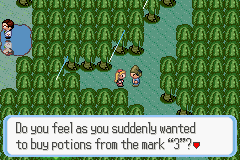 No.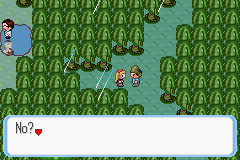 No.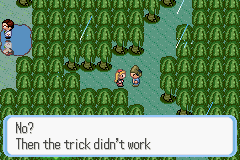 No.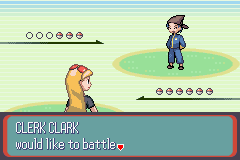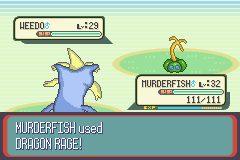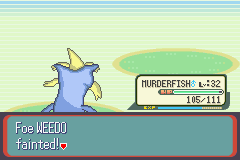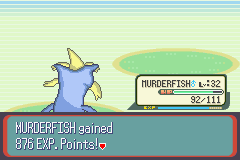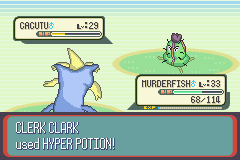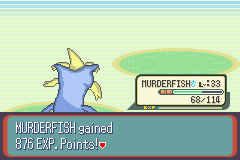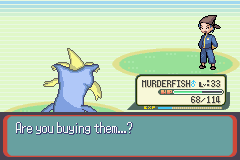 No.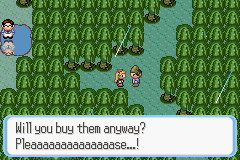 .... No.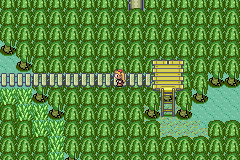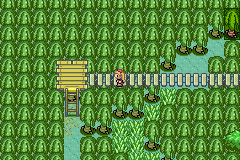 Pointless bridge ahoy! They'd rather build a bridge over this then just cut a path into it through the trees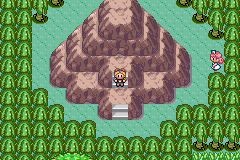 These rocks are wierd. I hope this isn't some wierd ancient Pokemon burial ground

That'd be wierd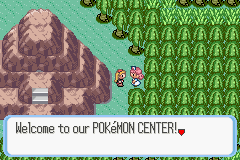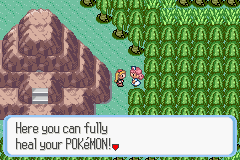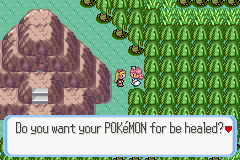 Thatd be nice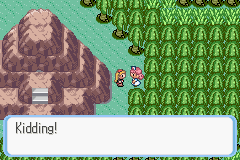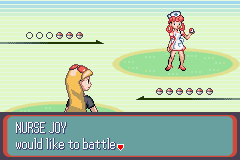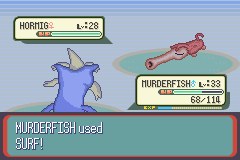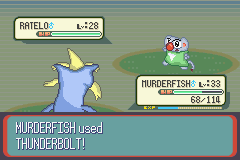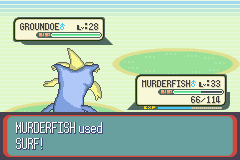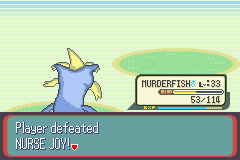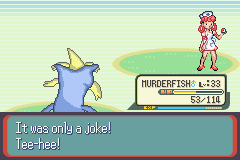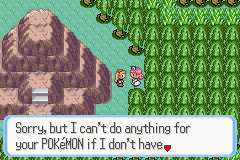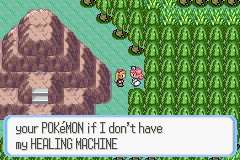 You're not a very capable Nurse, are you :T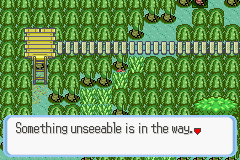 I kept thinking I was stuck here until I thought to check and see if there was in fact something invisible there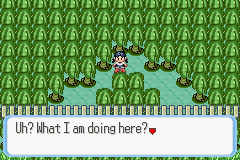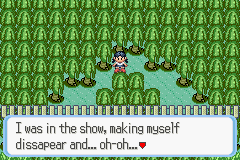 So that's what happens to magicians' assistants that disappear: They are teleported to a jungle in the middle of nowhere to rot and die.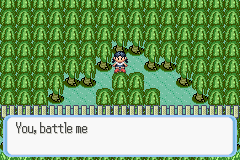 Why is it that everyone's response to every situation is "well, something something something YOU BATTLE ME NOW GROAAAAAR!"? It's pretty wierd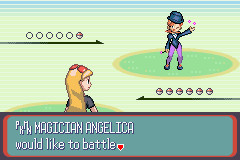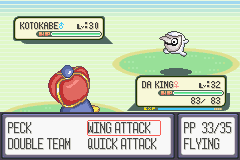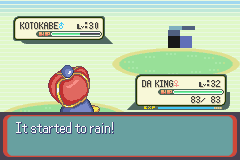 Hey, I found Missingno!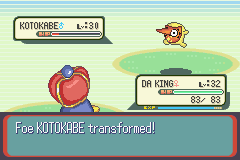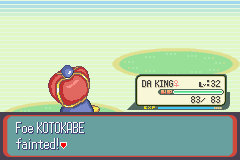 It transformed itself twice but never attacked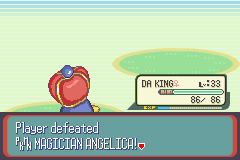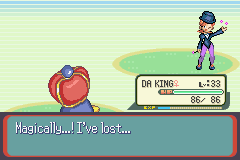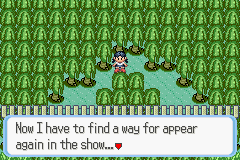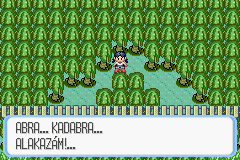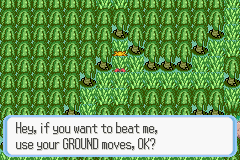 What are you, an electric trainer?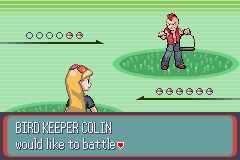 ...

Liar!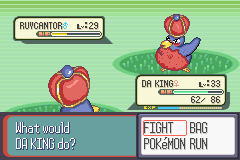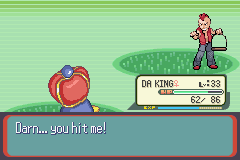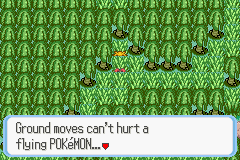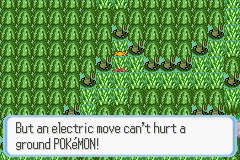 You lied. Jerk.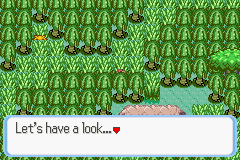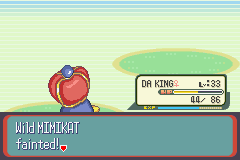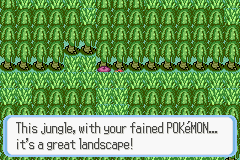 But they're not fainted?

...
Ohhh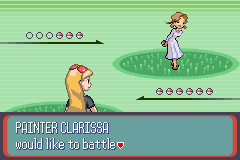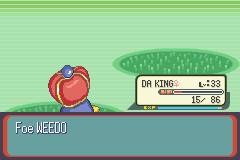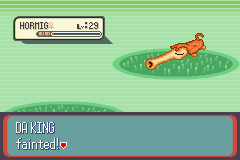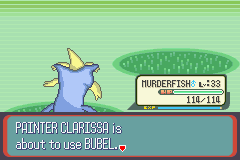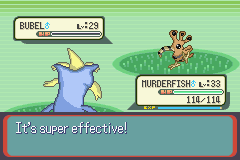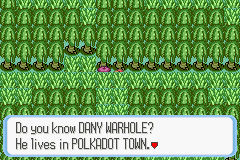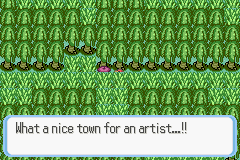 Yeah, I know what you mean, with all those... dots. Plus a nearby graveyard for when they kill themselves. Very convenient.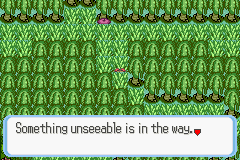 ...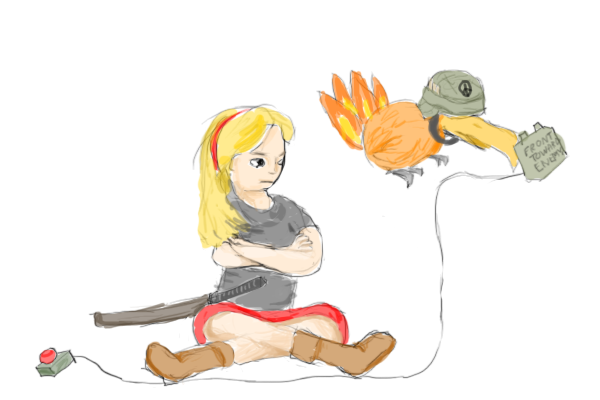 Thanks, Wholesale Meats!
Okay that's it, we're blowing this one up. Col. Crazy, PLANT THE CHARGE!!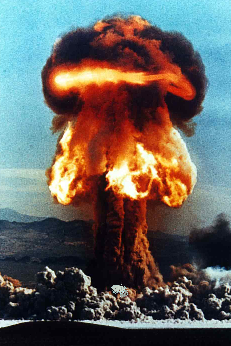 "Don't you know what "Overkill is"?", why would you ask that?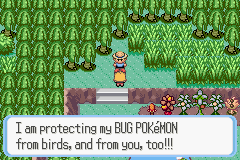 You can keep them. Trust me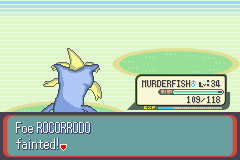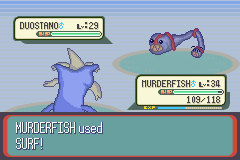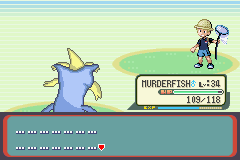 I think it's morse code. Not sure what for, but I think it is.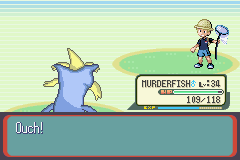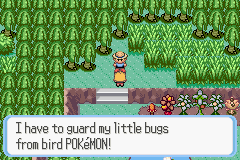 Birds: The Master Race of Corna Pokemon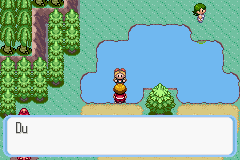 -something about heat and fires and he's a fireman-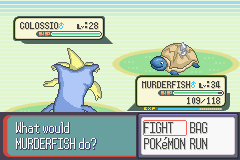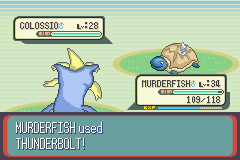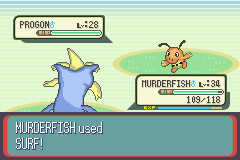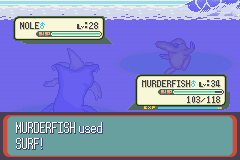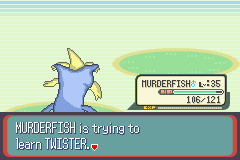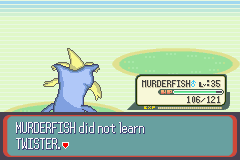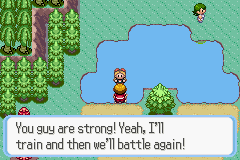 Girl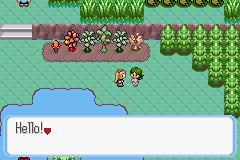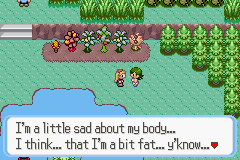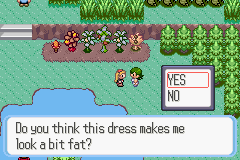 #pokegoons consensus: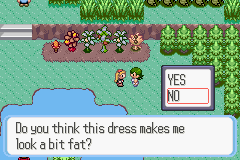 No it doesn't!
we're nice guys apparently, other then for those who said "no, it doesn't make you look a BIT fat, it makes you look VERY fat"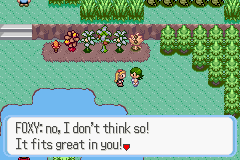 In?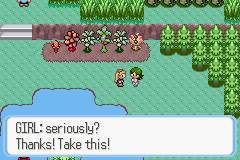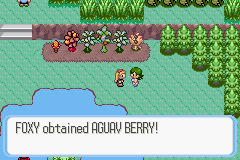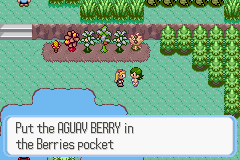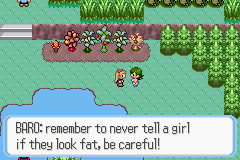 OH GOD BARO VOICE OUT OF NOWHERE

RUN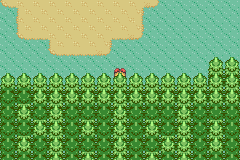 OH GOD BOXED IN BY BARO

Another update coming tonight, maybe two! I kept going on last night because stuff kept happening in game