Part 38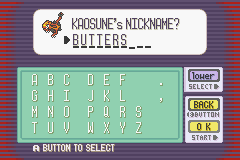 PROFESSOR CHA- I mean, Butters. (5 glory points to Cheeseball IV )
Annnd I suppose I'll get out of here now.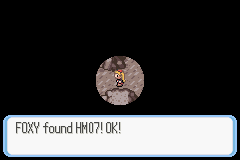 Well, that explains where the next HM is I suppose: stuck in the back of a random cave... of chaos.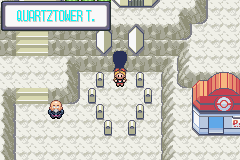 ... so uh, everybody sort of just left after I went in? What
jerks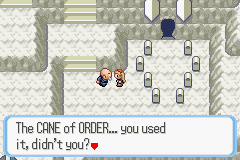 All it did really was piss it off really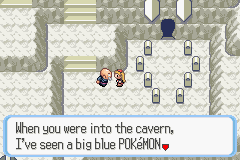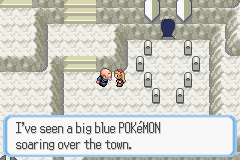 So it actually worked? Well... not really. Since I still had to fight the damn thing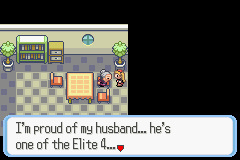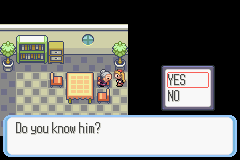 Um... maybe I guess?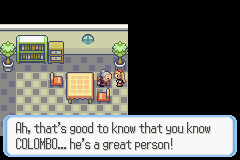 ... so wait, that old guy was a member of the Elite Four? Huh. And
yet he still made me do this shit?!
That's bull.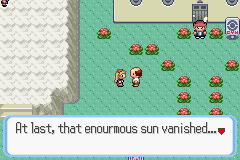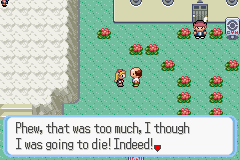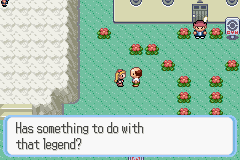 No, it had to do with the GIANT EVIL DRAGON that sort of flew right through the middle of the town into the cave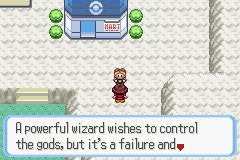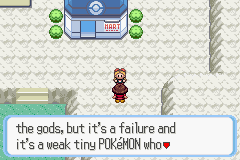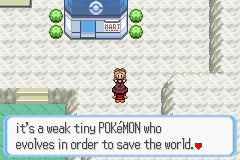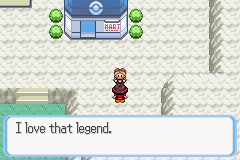 It's pretty dumb, actually. :T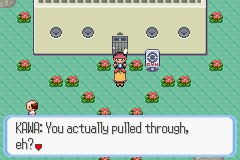 No thanks to you guys psh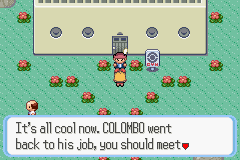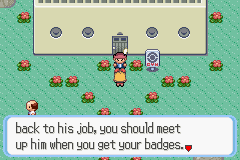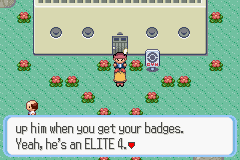 Bleah.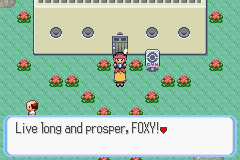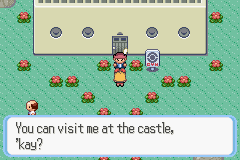 Later Spock, I guess.
Never going to see you again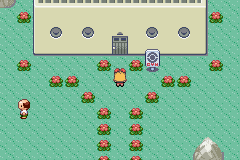 ... yeah, we're not challenging this thing yet. I think the place is dark type, anyway. Sounds like Fuegomelet is going to be useful here though

Back to the swamp to get access to the other seas to the South, I suppose.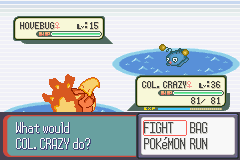 It's sort of cute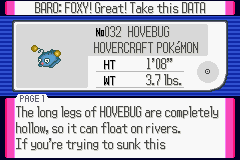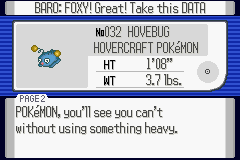 What long legs? I see no legs at all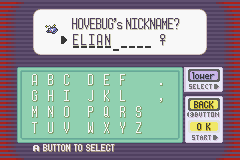 Geddit?

(5 glory points to Pause)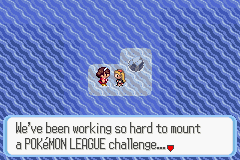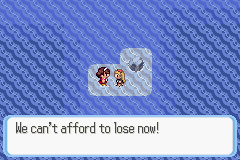 Well I've been working hard to do... uh... whatever I'm doing. Losing sort of sucks so I guess I want to win too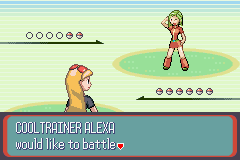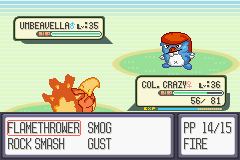 Wow, that's uh... really really ugly.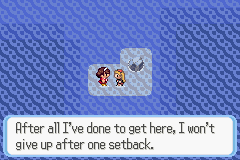 Lady, I don't think you stand a chance to be honest. I can barely beat even Gym leaders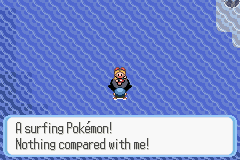 Are you getting
swimming envy
or something?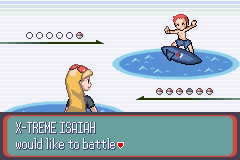 That surfboard is horribly distorted. Like... jesus.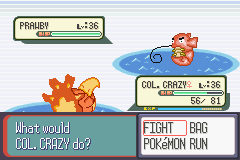 That shrimp is... pretty damn ugly. Wow. It's also genderless.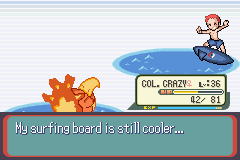 I'm surfing on a levitating electric water dragon. A
murderous one.

Come on.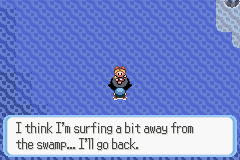 Wuss. TO THE DEEP SEA, MURDERFISH!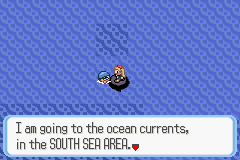 Me too, I guess.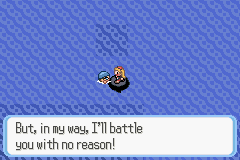 That's the story of my life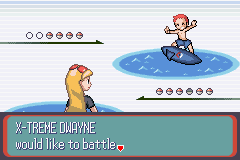 Um... maybe you should go rest awhile before you drown then

I'm not liable for you if you die mister.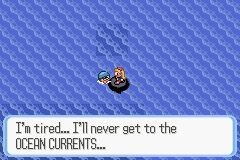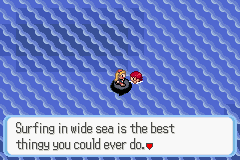 No, then it's hilarious!
... wait, no, that joke doesn't work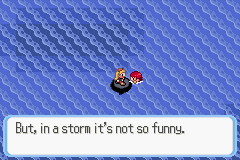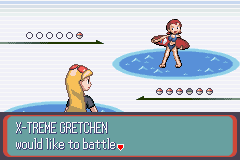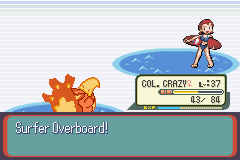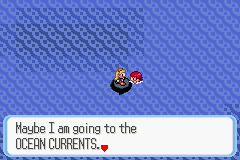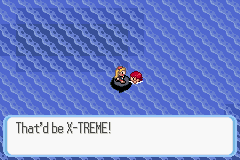 Haha, I get it, like your label!
that's dumb you're dumb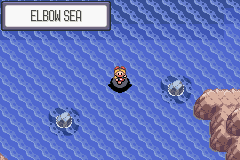 New sea time: ELBOW SEA yay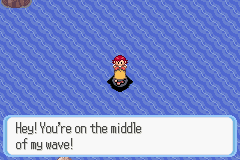 I don't see your name on it!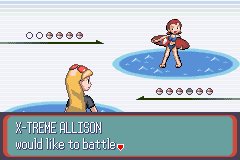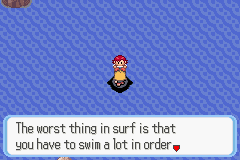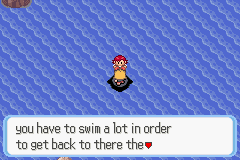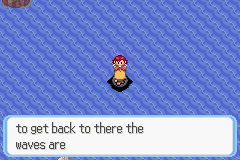 Lady, it's the ocean: WAVES ARE EVERYWHERE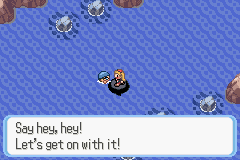 NO MEANS NO! A WOMAN HAS A RIGHT TO SAY NO!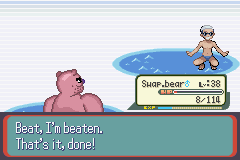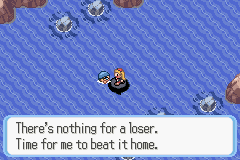 Beat it home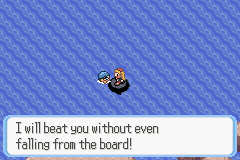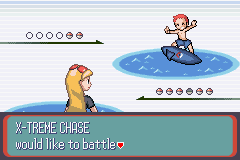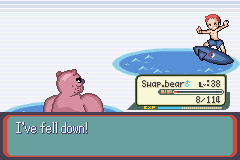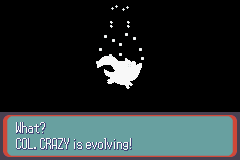 oh god what-
I don't know if I want this to happen. I mean come on...
Colonel Crazy
...
I mean, I bet he'd turn out like this: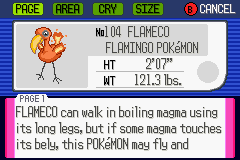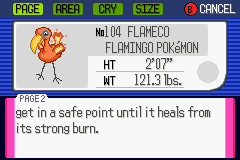 Besides, back in the war he got capured for awhile, and they tried forcing him to evolve

that ain't right... I just... don't know. I'll have to think about it for awhile.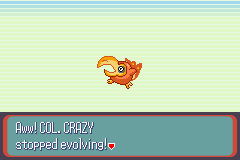 For now he can stay the same.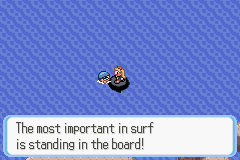 I thought it'd be "finding a body of water" personally.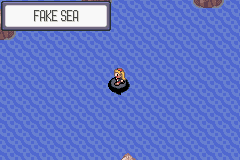 THIS SEA ISN'T REAL GUYS ITS A FAKE A BIG FAT FAKE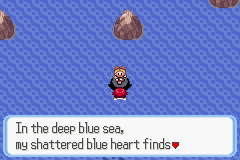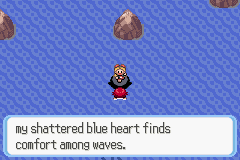 Am I Bluuuuue?
Am I Bluuuuueeee?
Are these tears in my eyes telling youuuuuuu?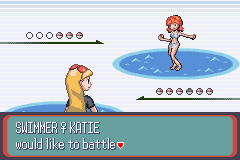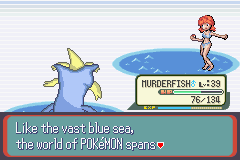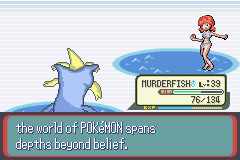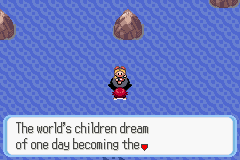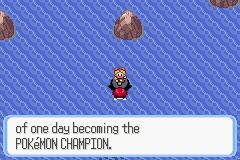 The pokemon trainers try to talk intelligently and come across as wierd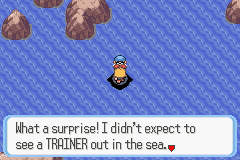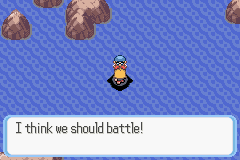 Do we haaaave to?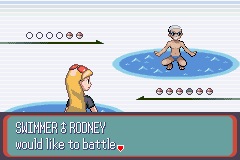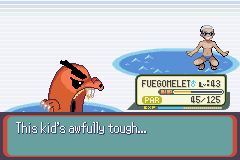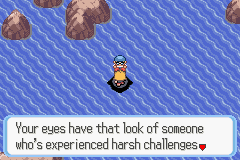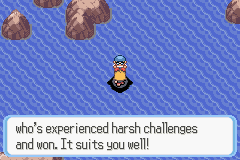 But IT WAS NOT FUN TIMES
in fact I was miserable and cried alot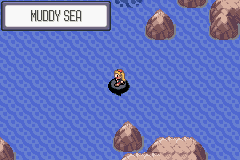 While this sea is not a lie it is, in fact, muddy. Apparently.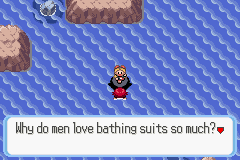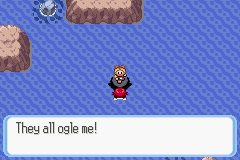 Lady, I hate creepy guys too. Clearly we must elope into the night together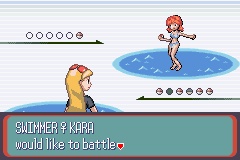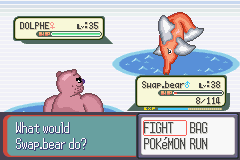 It's a dolphin sorta and it looked like a heart before so I guess that makes it a HEART DOLPHIN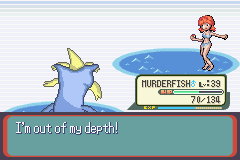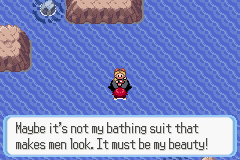 That doesn't make it
right
.

Corna men are disgusting and so are alot of Corna women and seriously this place just in general creeps me out and I
SO CANNOT WAIT TO LEAVE THIS PLACE ALREADY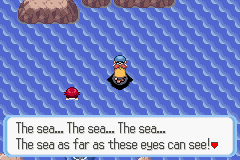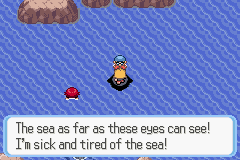 Yeah me too. Sea Routes are depressingly boring. No variety at all... ever. No matter where you go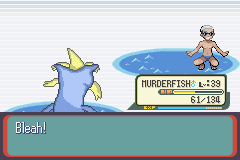 Bleah!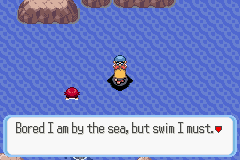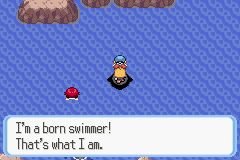 That's... dumb

Why not take up mountain hiking or desert... hiking also. Something not, you know, involved with bodies of water?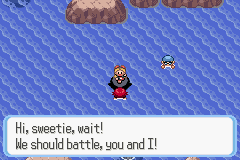 Sure!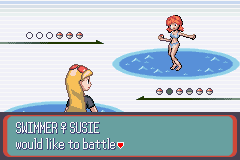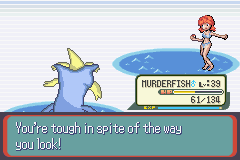 What does that mean?

Even though I'm Foxy I'm a Foxy badass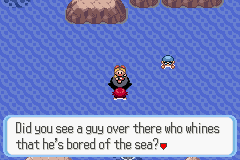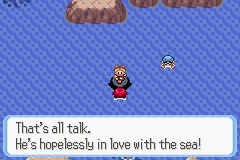 Wow, that's a wierd fetish.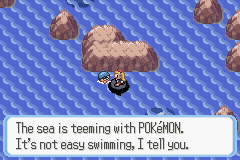 Yeah, you always have to worry about fish swimming up into wierd place

That's why I ride on Murderfish because he technically floats. It's like the Neverending Story except he murders stuff! Yay!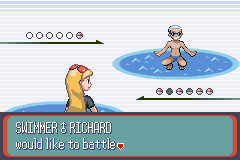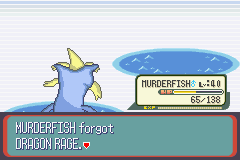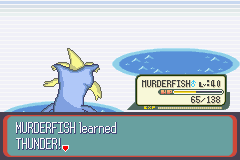 Fuck. Yeah.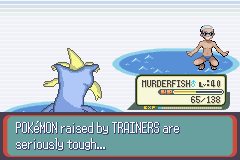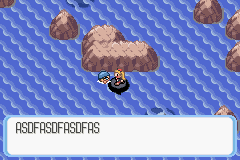 QWERQWERQWERQW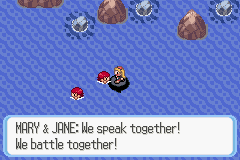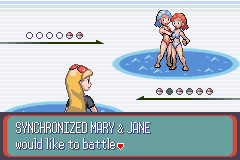 More like... lesbianized duo Mary and Jane. Nothing wrong with that though.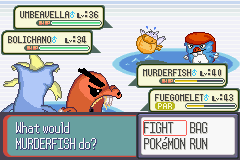 Hm...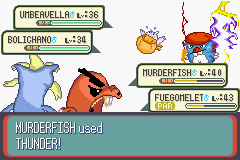 FUCK YEAH THUNDER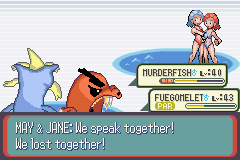 You're... pretty wierd together too.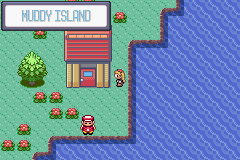 Oh hey, it's Muddy Island. One of those "cities not cool enough to get gyms".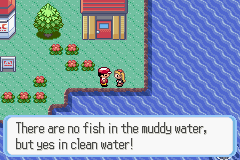 Huh.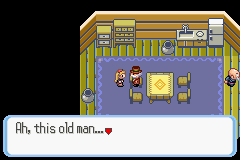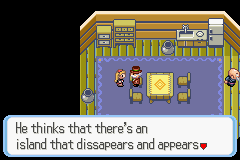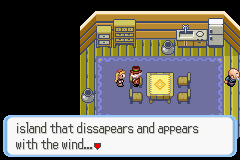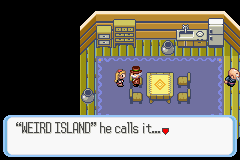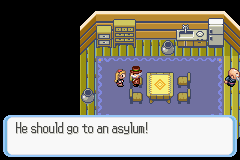 Ehh, I wouldn't be surprised if there was. I've seen some really wierd shit in Corna... nothing can surprise me much anymore...
Though I shouldn't say that because there will probabally be something soon now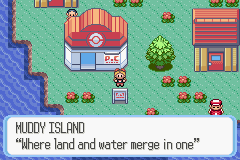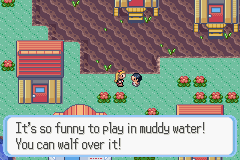 You can
what
over it?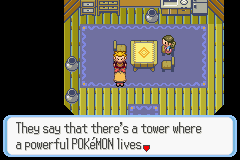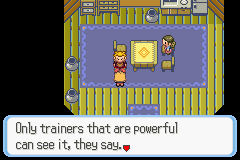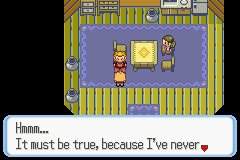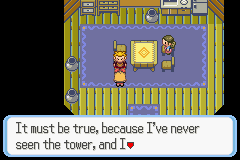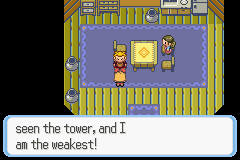 Or the tower just doesn't exist and you're an idiot?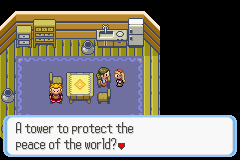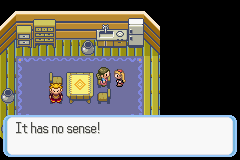 Is the tower by chance called "Teppelin"? No? Okay, just curious.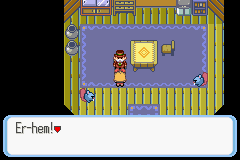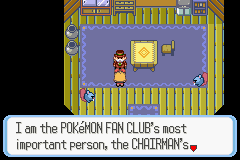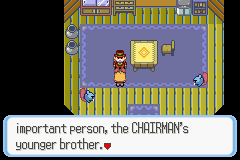 Ah yes, important by proxy. Just like I'm the most important one of... uh... everyone here because my cousin is Roxy and she's friends with Misty!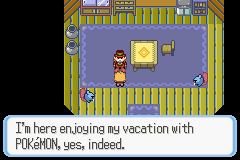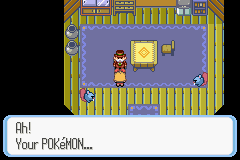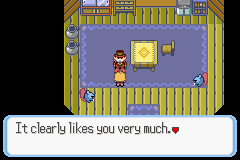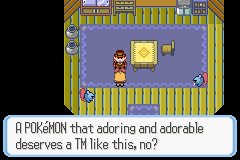 It's Return! Whoooosh.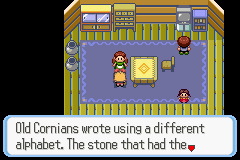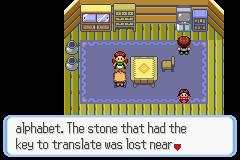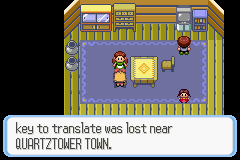 Yeah, I found it. Do you people really expect me to translate stuff though? I'm not paid enough for this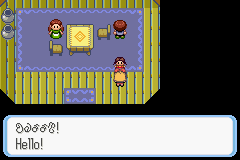 LITTLE GIRL MAY I INTEREST YOU IN A TRANSLATOR'S JOB!? I'LL PAY YOU 1000 POKE'DOLLARS AN HOUR? No?

fuck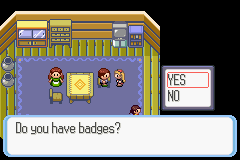 Yes, see, right he-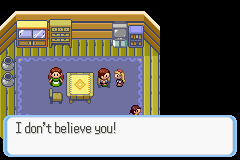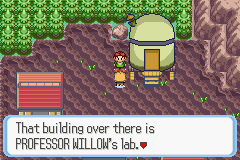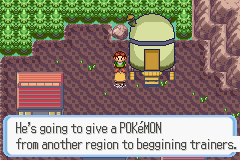 Uh, isn't that sort of what Baro does? Hm... let's investigate guys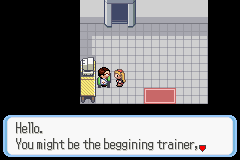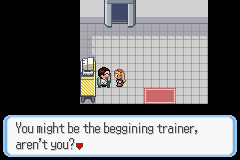 Umm... Maybe?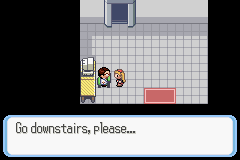 Sure I guess?
I'm just going to investigate what's going on here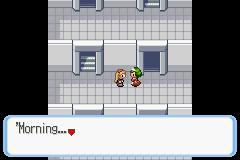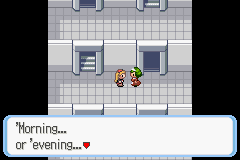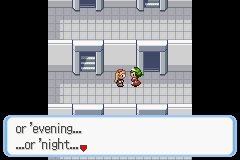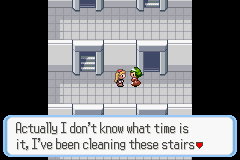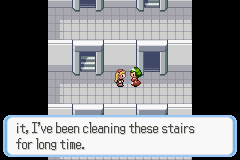 That's...
terrible

You're locked down here cleaning? Sheesh this guy must
almost
be as bad as Baro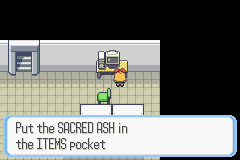 Nice. Now I can power a giant dragon/tiger mechanoid! Whoooooo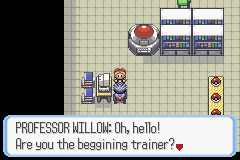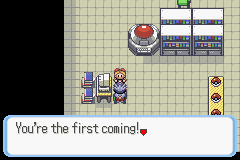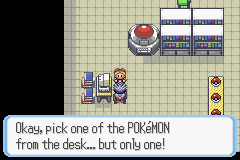 Uh, yeah, maybe?
I have no idea what I'm doing this may be a bad idea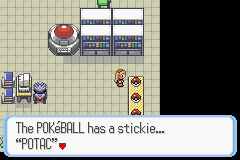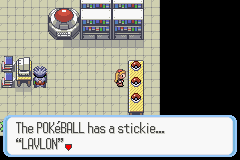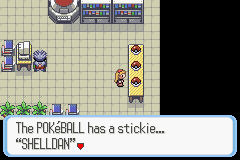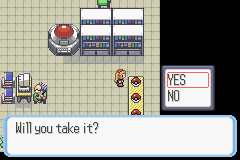 Hm... should I
steal
a starter Pokemon!? I get a feeling that if I do, nothing will happen, and something like this would occur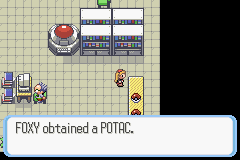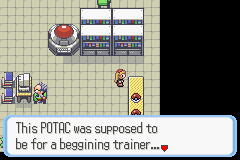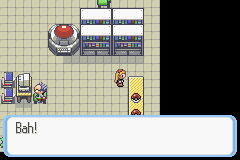 But it won't let me get greedy and take more then one

So uh, should I? I'm pretty sure the options MAY be...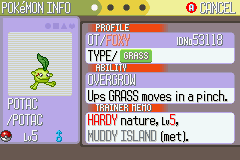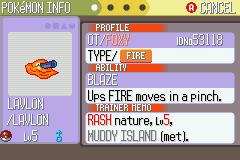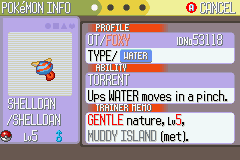 Hm... I have no idea. Thinking about it, I need to decide whether I want to evolve Col. Crazy too. I really don't think I do but I don't know...