Part 4
Ah a new day... at least I made it through the night without being molested.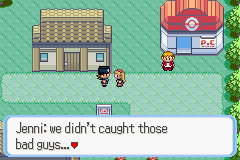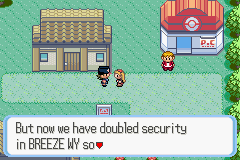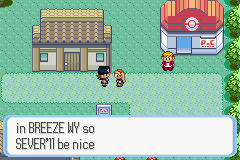 Hooray, that also means
the police will be around to protect me!

Score one for Team "Not Being Raped".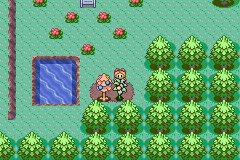 Oh cool berries

Strip harvesting these berries trees.

YOU ALL DON'T DESERVE BERRES THEY'RE MINE, ALL MINE

It's actually sort of pleasant today. I haven't even encountered any overly wierd people for once!

I knew it'd be okay once we were away from h-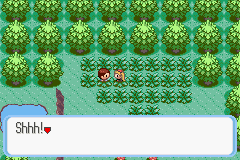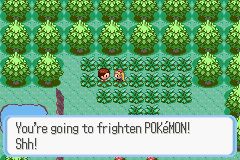 Or maybe not... V

V At least no rape!
ONE UNDOCUMENTED RANDOM ENCOUNTER LATER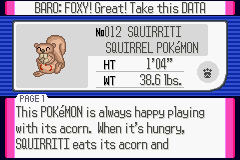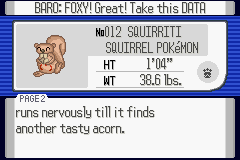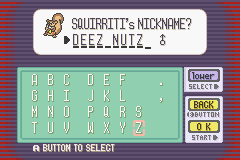 I think I'm finally getting this catching thing down to a knack

Whoo DEEZ NUTZ (5 glory points to Silhouette ). At this rate I'll be a Pokemon Master in no time!


Maybe I'll even outshine Roxy

Don't tell her I said that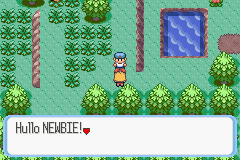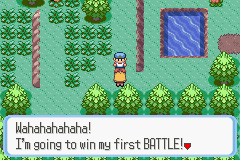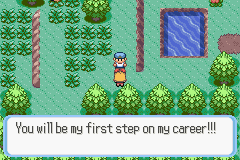 I'll LET YOU KNOW I HAVE AN EGG THAT KNOWS EGGFU AND HAS EYEBROWS MISTER YOU DON'T STAND A CHANCE

(he didn't stand a chance).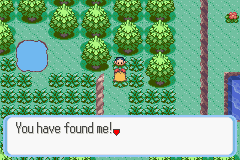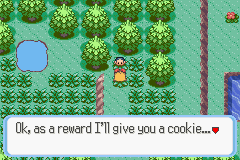 I like cookies

What flavor is it?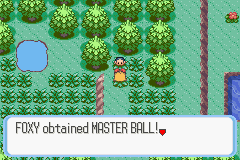 What kind of flavor is that? I've never had that one be- wait
wait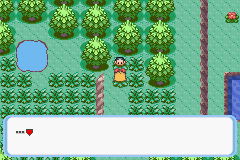 ...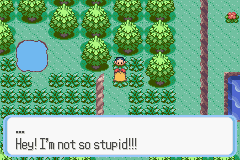 ... fuck.
(Not shown: The Bug Catcher who pulls out these guys-> )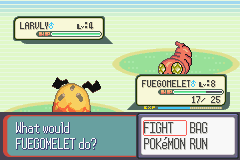 Ew it's gross keep it away

KILL IT KILL IT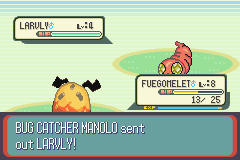 I hate bugs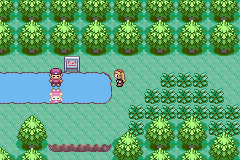 That guy is awfully... pink. And standing in a pond.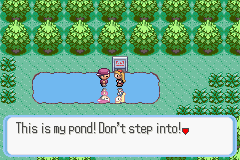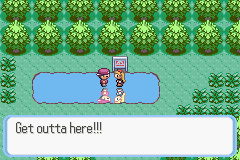 I DIDN'T MEAN TO DON'T KILL ME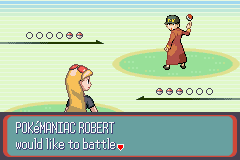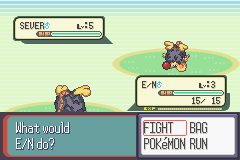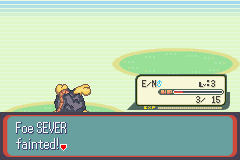 x 2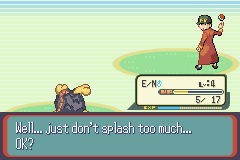 Okay, as long as you stop wigging out on me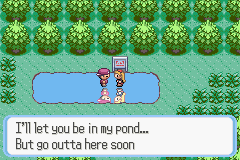 ... I don't get it.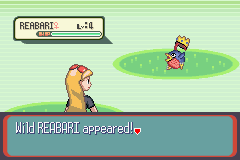 Hey it's the birdfishcheesecrownking thing again! And we have a Pokeball this time!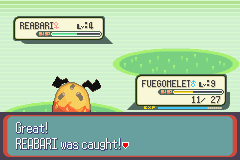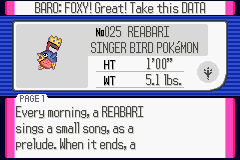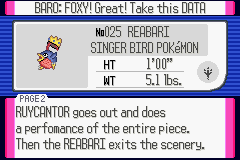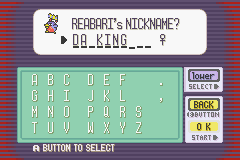 You don't mess with
DA KING

(5 glory points to Amaya).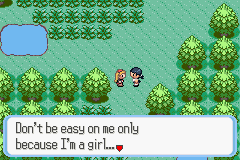 Hey I'm a girl too, so don't worry about it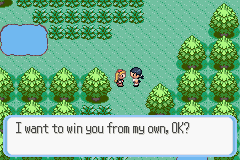 Er... okay...?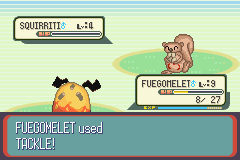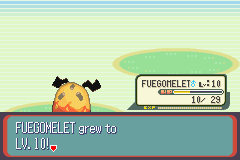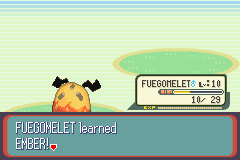 Now we're cooking with fire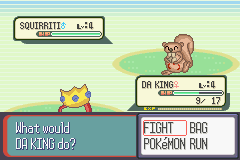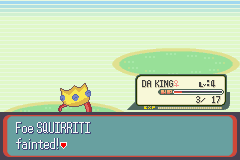 Wooo, go team!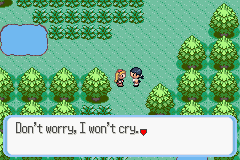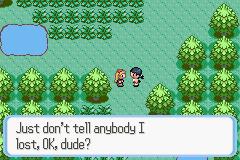 I'm not a dude, I'm a girl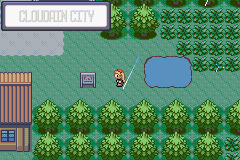 It's raining. I knew I should have brought an umbrella

I guess I'll go inside to get out of this rain.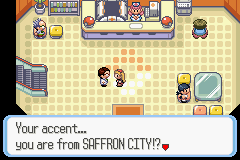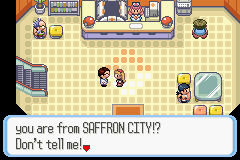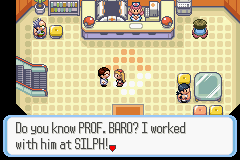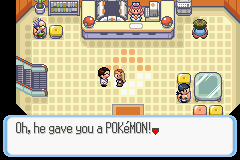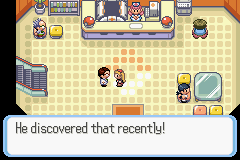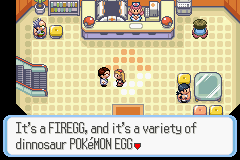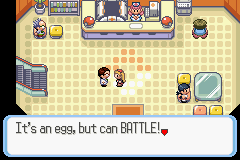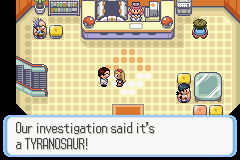 Oo... kay...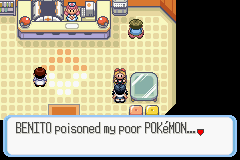 Maybe you should take them to that Nurse lady over there... err...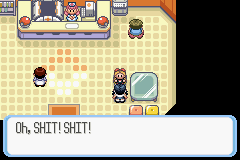 Or not...
I think this is how Pokemon Trainer Social Darwinism works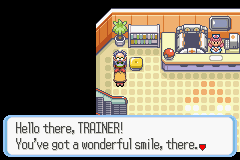 Well I do have a good smile I suppose...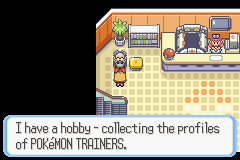 Well it's good to have a ho- wait
what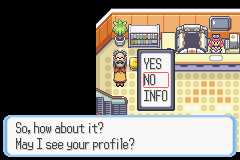 <:I NO GO AWAY

He wants to know my numbers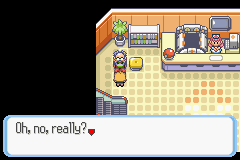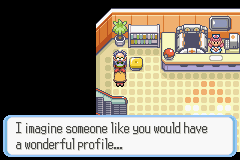 Go away stalker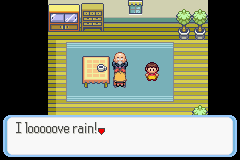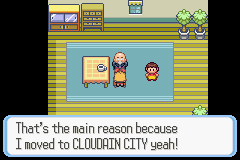 Rain is pretty cool I guess.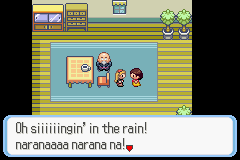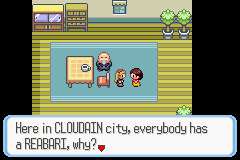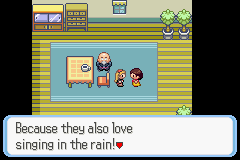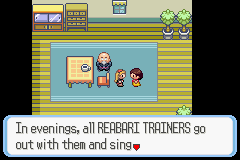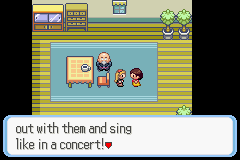 That's cute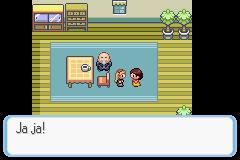 Ach! De liber Augustin!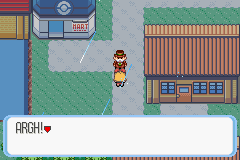 !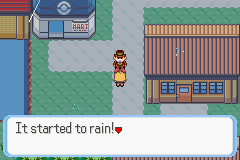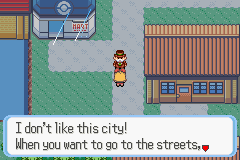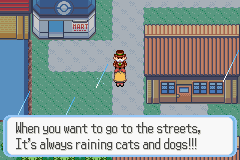 I don't see any cats or dogs?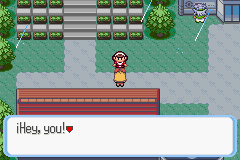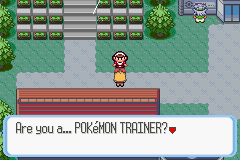 Er, not really I suppose. I'm more of a
renegade, running away from a home of opression and rape

, the Pokemon are like my slowly-growing gang of underlings and henchmen in my quest to get the fuck out of here.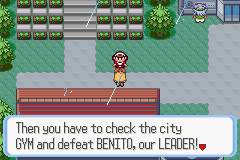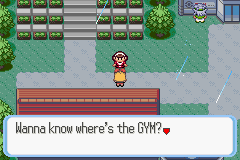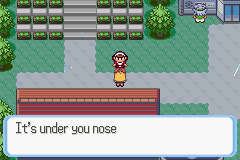 The gym is
in my mouth
!?

holy shit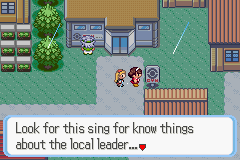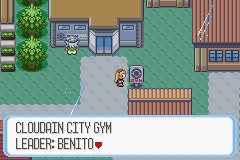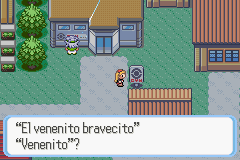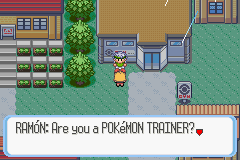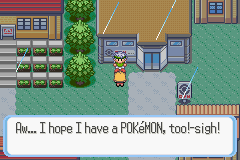 It's not all it's cracked up to be, -trust me on this-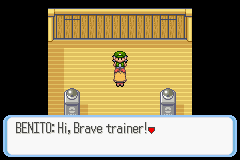 Hello whoever you are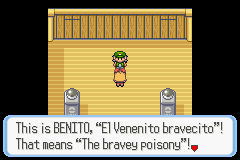 Does that even make sense in spanish?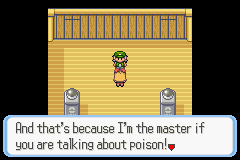 I hear Poison types aren't that good as a primary type. Just sayin'.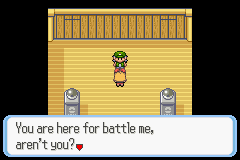 I don't even know what you're saying anymore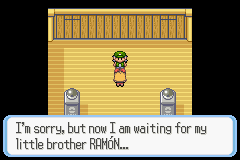 Razor Ramon Sumitami!? Holy shit your brother is Hard Gay!?!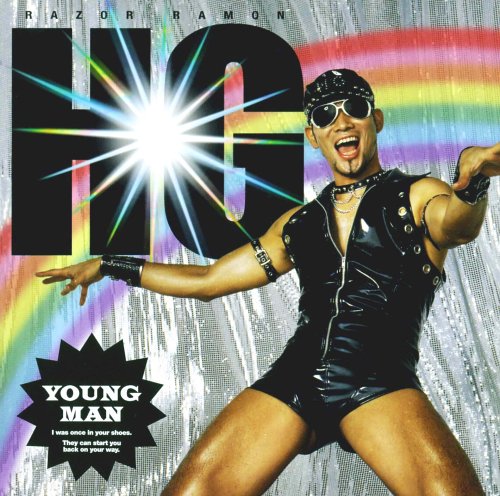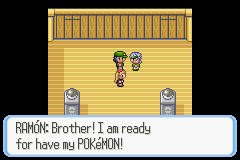 ENTRANCE
FUUUU~!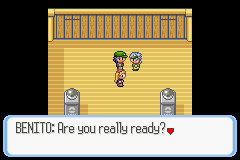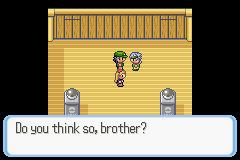 Come on man he's
Hard Gay
, you might as well ask if he's really
hard
I mean come on he wears leather and the hat and sunglasses and everything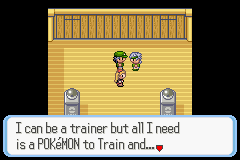 Come on Hard Gay be a man about it

You're nothing like what you are on the tv shows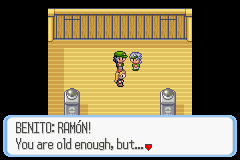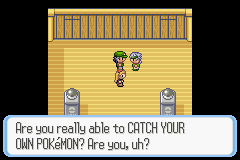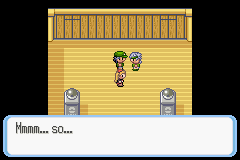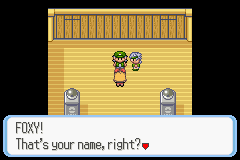 Well, my name isn't exactly
Porky
, now is it?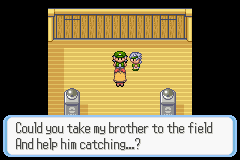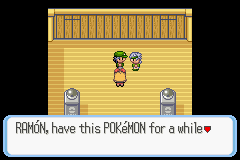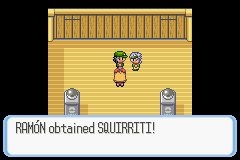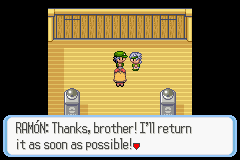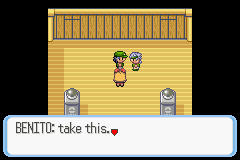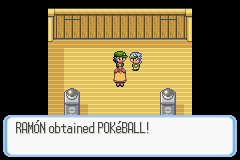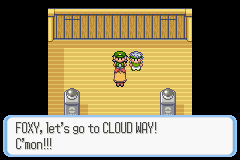 I better be getting an autographed hat out of this or something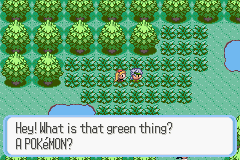 Uh, I'm pretty sure that's grass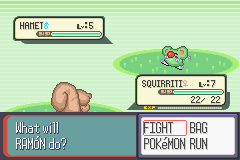 Oh hey a Ra
l
t
s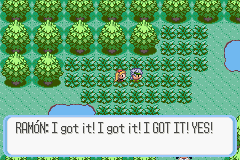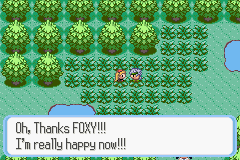 Okay, where's my hat? Come on, you promised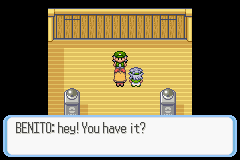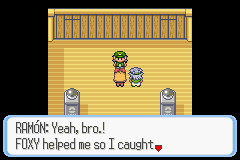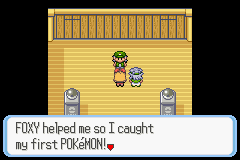 Still waiting on my autographed hat.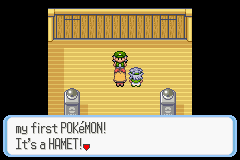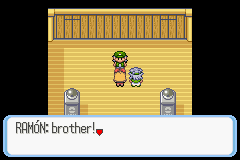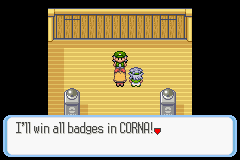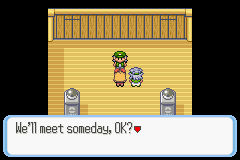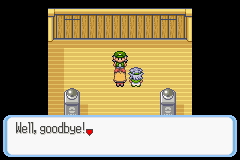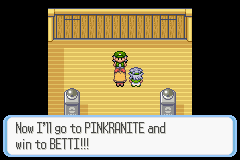 What's with all the towns named "Pink"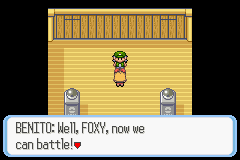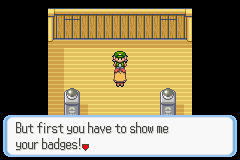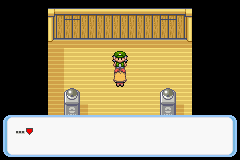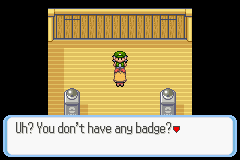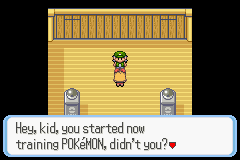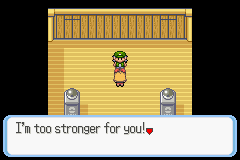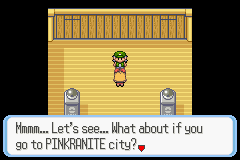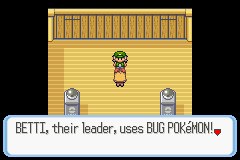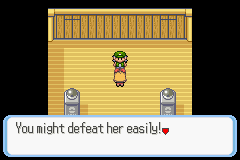 : You're not good enough to fight poison trainers, you should fight bug ones intead

:

jerk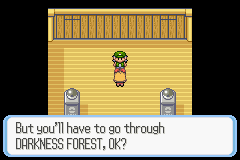 The dark forest of human ignorance?
...
I don't think that was really Hard Gay

Not Zilon posted:

I'm loving this so far.

Also, it's a good thing you chose the fire type, they're like the pokemon world's version of mace.




Our team so far!


Yeah, there's no way to make SEVER look good. What the hell is its body supposed to actually be, anyway?