Part 40
I suppose since I have the 8th badge now I'll check out some new places I can get to with Waterfall.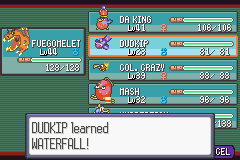 Ah Dudkip, my useful HM Slave.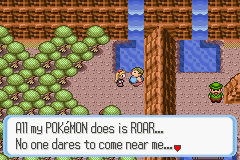 Are you sure that's why, and it's not instead because uh, you're behind a cliff and a waterfall?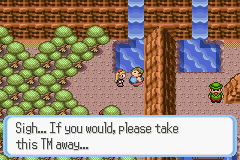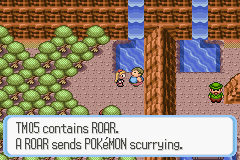 Yay I guess?
Well, into the Mana nests I guess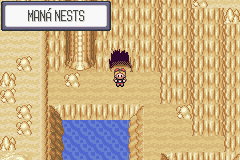 New areas, yay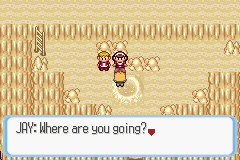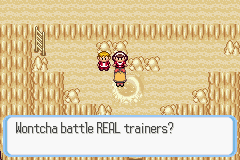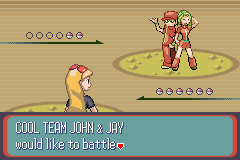 More like retarded looking trainers. Crosseyed John and Hamlegged Jay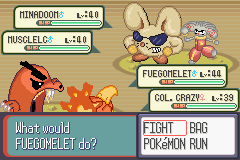 ... somewhat fitting, I suppose. That Minadoom has ham legs too.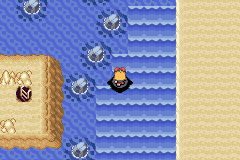 This is a waterfall; don't let the fact it seems to be coming out of nowhere and be on the same level as all of the other water fool you: Definitely a waterfall.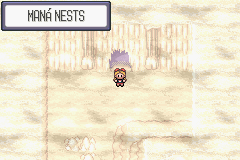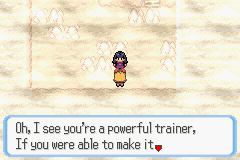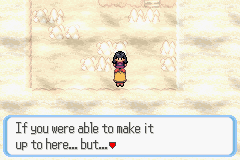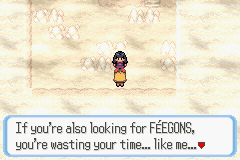 Ehh, I wasn't even after a Feegon to be honest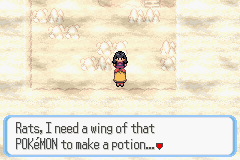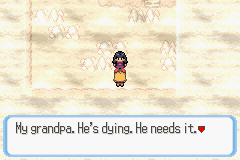 Ah yes, rare Feegonitis. I see.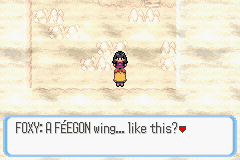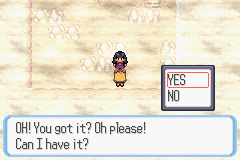 Not like I'm doing anything with it. Besides it's been starting to rot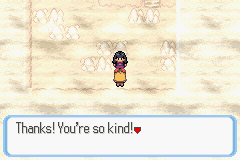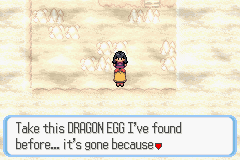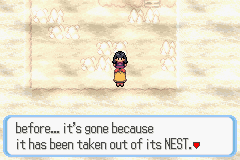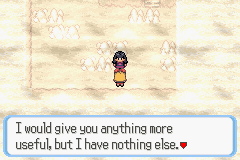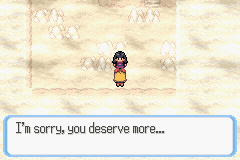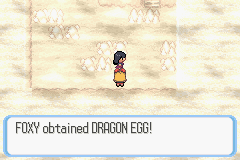 Now I can get that Crystal so I can help that guy hatch that Pokemon so he won't kill me!
And me not dying is a good thing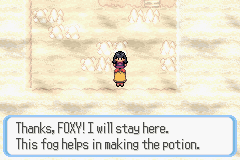 Youuu have fun with that. I'm going to go steal a crystal.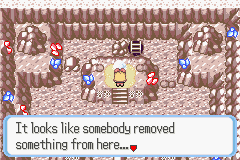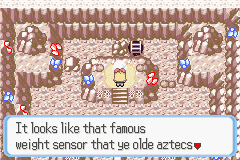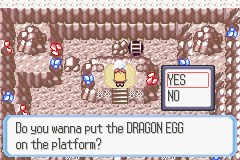 Sure, why not?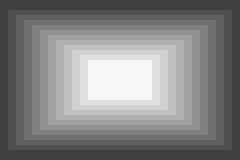 whoaaaahhhh we're getting pulled through a rectangular warp! oh go-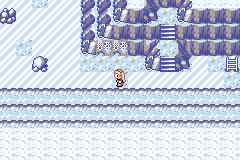 And all of a sudden we're in a cold, shiny place with slippery floors. Yay slippery floor puzzles!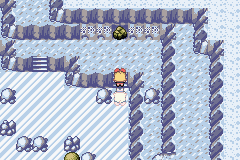 They were pretty easy, though.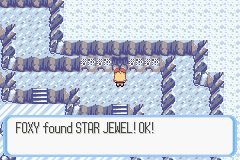 Nowww to return to the crazy scientist guy!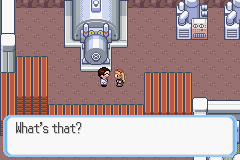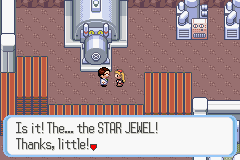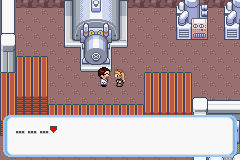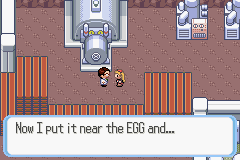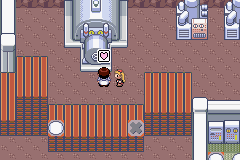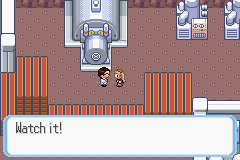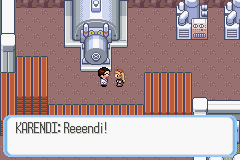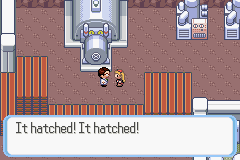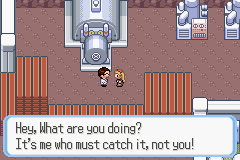 IT'S ATTACKING ME I CAN'T DO ANYTHING ABOUT IT

please don't kill me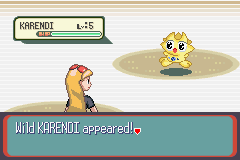 It's... sort of cute I suppose. If you squint a bit.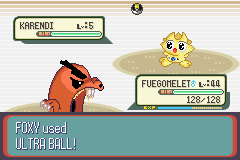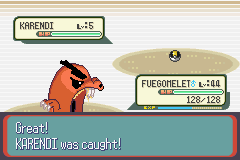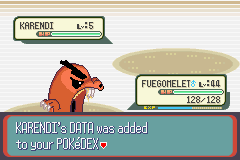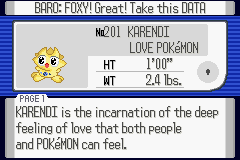 Some people maybe :T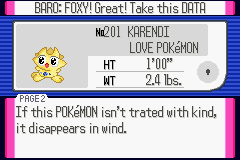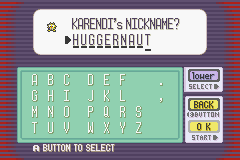 YOU BETTER WATCH OUT BECAUSE IT'S THE HUGnn no we're not doing that joke

(5 glory points to puppydough)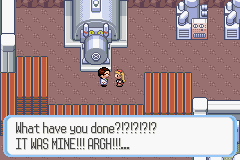 DON'T KILL ME

I DIDN'T MEAN TO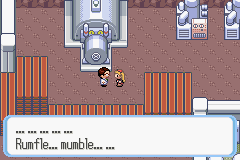 Andddd he has a heartattack right there and dies. High cholesterol to the rescue! Yay!

Corna is like some sort of wierd, dystopian psycopath's paradise.

If only it were more like others...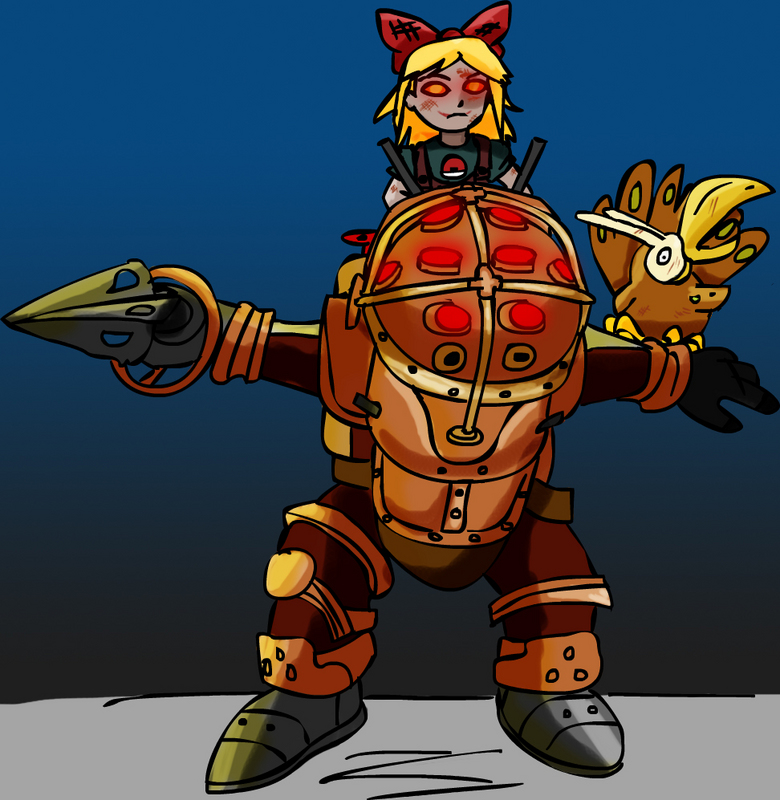 (BAWOOOOOOOOOOOOOOOOOOOOOOOOOOOOOOOOOOOOOOOOOOOOOOO before Drake Lake's girlfriend

)

I wish I had a Big Daddy to protect me... ah well, let's check out that "Descomune Shell" I guess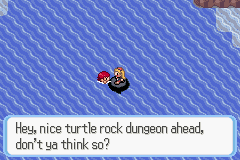 Ehh, I've seen better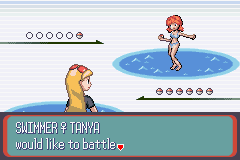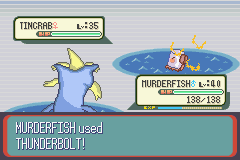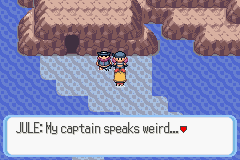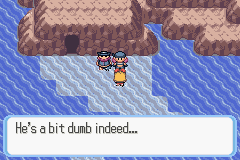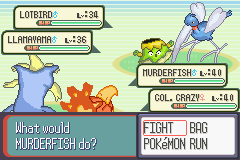 Haha wow, that Jesusbird's evolution is uh... special. I wonder if that Lot in it's name is a biblical reference V

V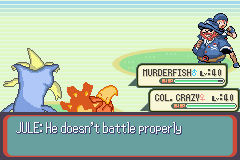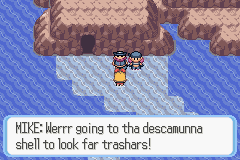 TRASHAR FINDASSS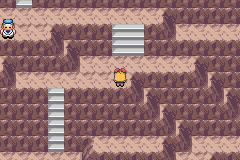 Might as well scale this cliff.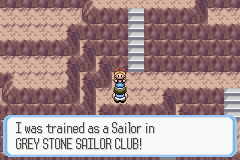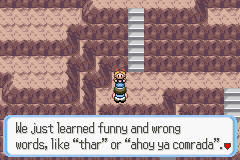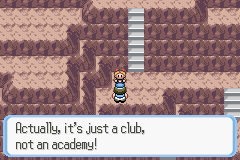 ... I see. Quite.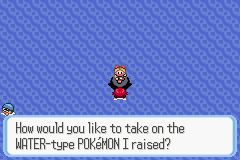 Sure.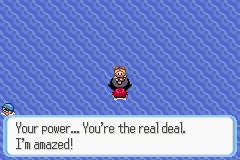 I had Murderfish first in my party. It honestly went that fast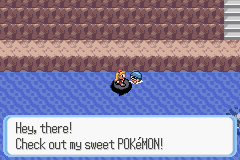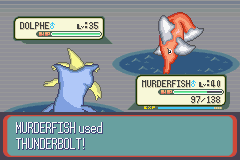 Thaaat's about all it takes.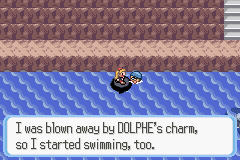 Uhhh...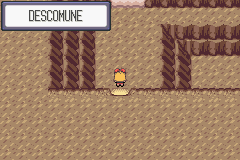 Descomune Shell time, I suppose.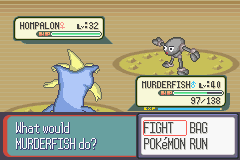 It's a robot of sorts?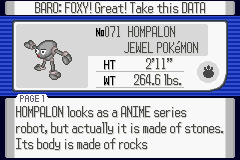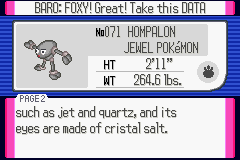 Well, since it's supposed to be a Japanese Robot of some kind, and it looks hideous and grey, it can only be one thing: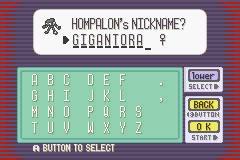 GIGANNNTOORRRR...a.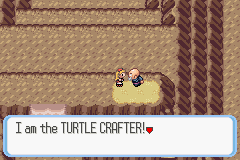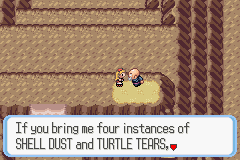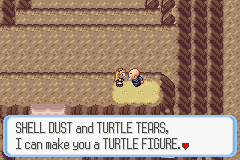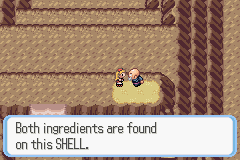 That's got to be the most emo turtle figure ever. MADE OF THE TEARS OF TURTLES AND THE LEFT OVERS OF THEIR DEAD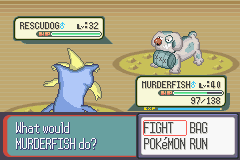 Huh. It's sort of cute... a little. Cute and carrying
booze
!? Sweet... though... you have to wonder why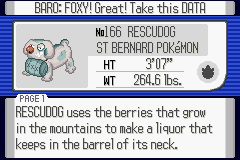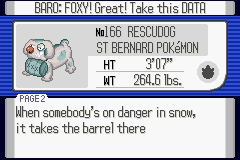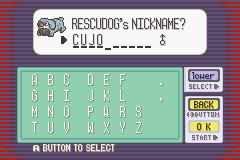 I AIN'T TRUSTING YOU AROUND CUJO (5 glory points to Kazreallylongname)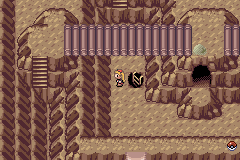 More pointlessly empty and unaccessible areas. It seems the tides are not with us today.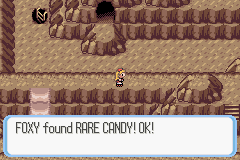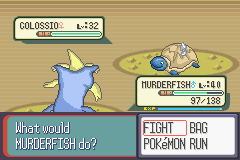 It's that turtle again. I guess I should try capturing it this time.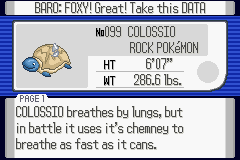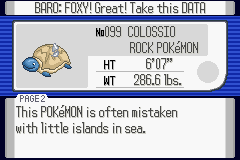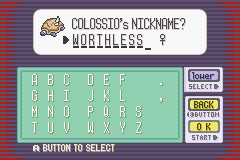 <CheeseballIV> Name it worthless
V

V This random voice in my head told me to name it worthless.
Well, I'm done with this place. I guess I'll start moving on... to the
POKEMON LEAGUE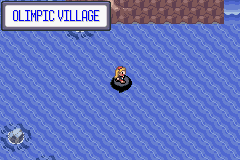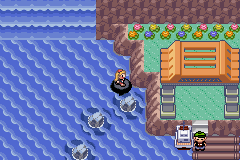 Hm, there seems to be a boat over there. I get the feeling I shouldn't talk to anyone over there until I beat the League otherwise I might not be taken anywhere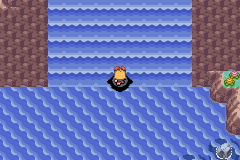 ASCEND, DUDKIP! INTO THE HEAVENS!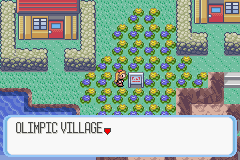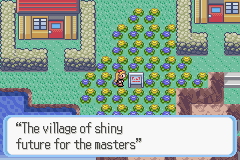 Also, the village that consists of only one actually open building. Not much of a village at all when you get down to it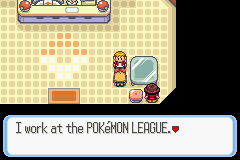 So uh yeah, what's that like?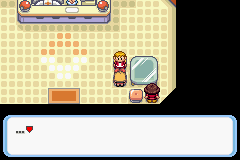 Vow of secrecy, huh?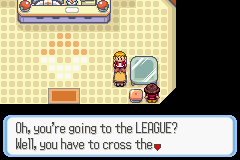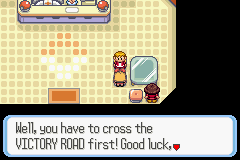 ... dick.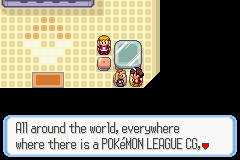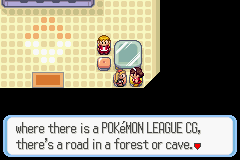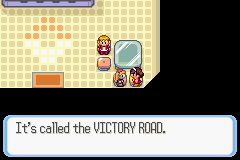 Someone should make a Pokemon League and name the road leading up to it "The Road to Glory" just because that'd be epic.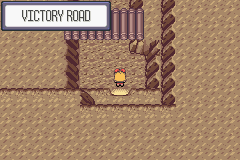 Well, more cave travelling. I hate caves. Let's hope I don't go the way of Ted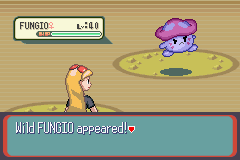 It's a floating mushroom of sorts. One that likes to use toxic on me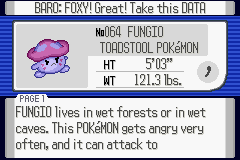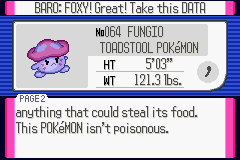 Wait a minute, what do you mean it isn't Poisonous!? It's a poison type! And it used Toxic on me!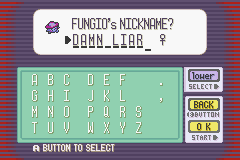 <Shaezerus> Just call it a damn liar and continue on your journey.
I... am compelled by another voice to do this.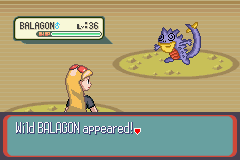 Eh, seen it, been there, done that.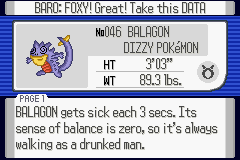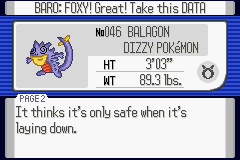 Wow that's uh, quite dizzy.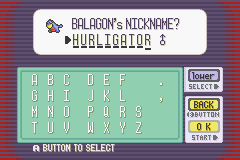 It fits

(5 glory points to Cheeseball IV)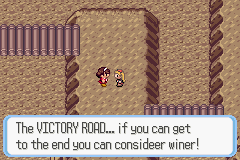 I can what what?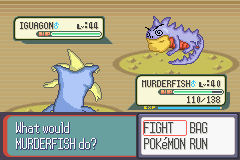 I love how constipated that lizard looks. Well, not exactly LOVE but you know what I mean.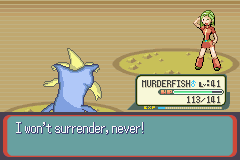 THEN ACCEPT YOUR DEFEAT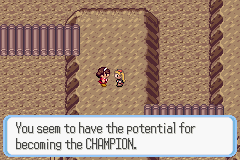 Hopefully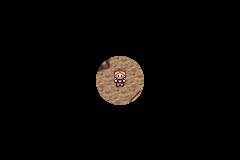 Aww crap, they had to have a dark portion didn't they

These dark areas always bother me... I always think I see wierd things in the dark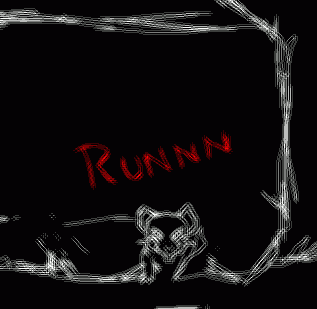 oh god like that what the hell was that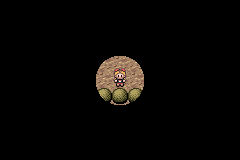 Rock puzzles

Shadow hidden rock puzzles. And since I don't have anyone in my part that knows strength right now...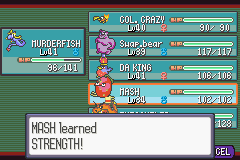 M*A*S*H isn't opposed to labor, though.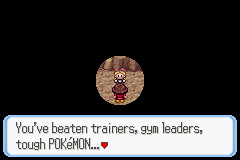 Pretty much.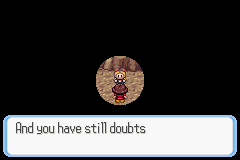 Not really

The only thing I have doubts about now a days is whether or not I'll manage to get out of this place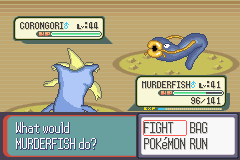 Wow, that's definitely an eel-catfish of some kind.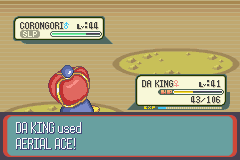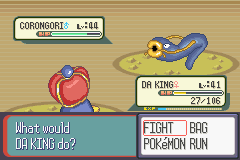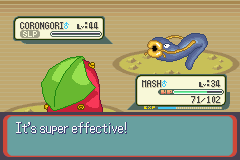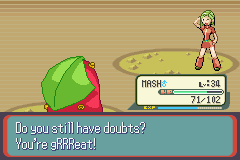 That thing was a bitch to kill, what with it using lots of wierd moves

Thanks Tony the Tiger.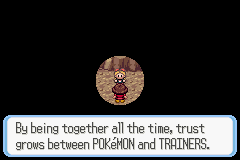 I dunno, I trust my Pokemon alot of the time to go crazy and start flinging themselves at stuff but does that count as "trust"?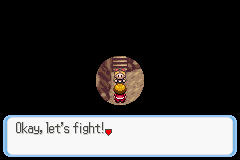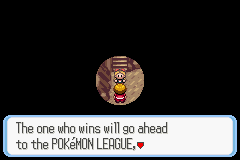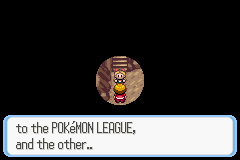 Will be you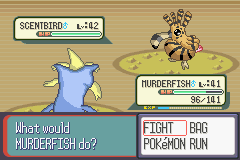 Wow, that bird I bet follows its nose wherever it goes!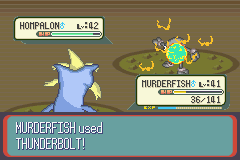 Electricity is fun.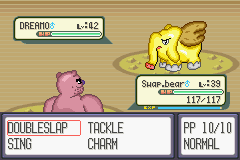 ... huh. I could swear that that is a giant, winged elephant right there.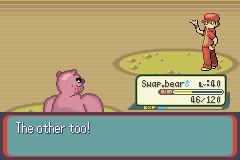 Uhhh no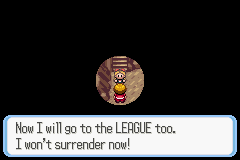 You're a dick. You expected me to surrender, and then you back out on it when you lose.
JERK!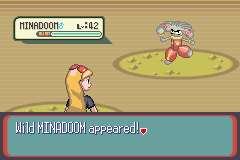 Oh boy, the one with Sausage legs!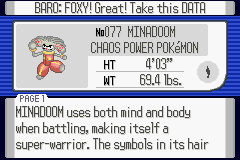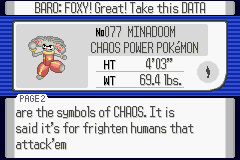 More chaos?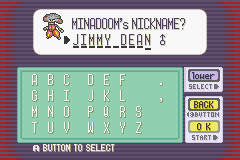 ( 5 glory points to whoever that was)
and then I caught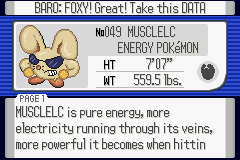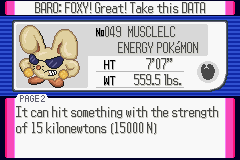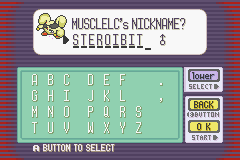 Seriously, these rabbits need to lay off the enhancers (5 glory points to Cheeseball IV)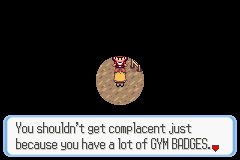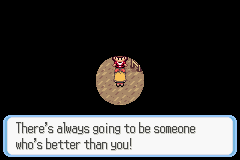 I suppose, but they aren't in Kanto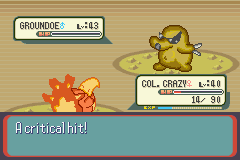 Col. Crazy has really become awesome over time. Like a little Pyromaniac badass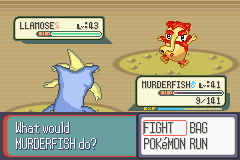 That's... that's so ugly.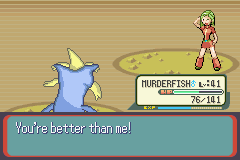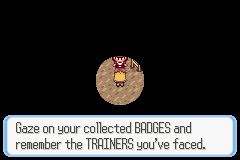 ... I never want to look at my badges again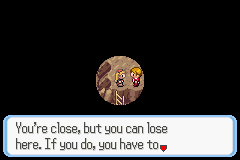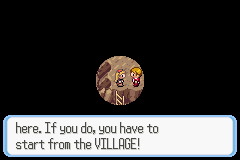 That would blow. Let's not do that

This place is hard enough to navigate as is.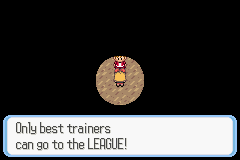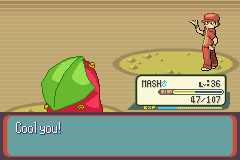 I haven't even seen any "BEST TRAINERS" in the game so hey.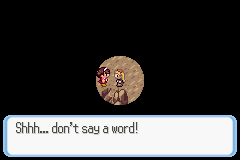 WHAT'S THAT!? TALK REALLY LOUD AND ALOT YOU SAY!? OKAY!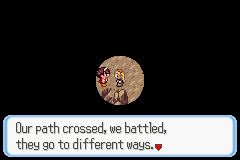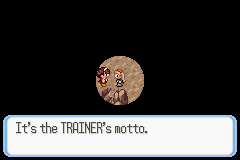 I don't remember that motto ever?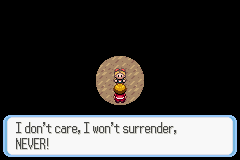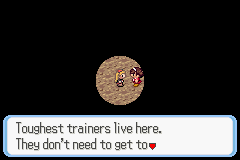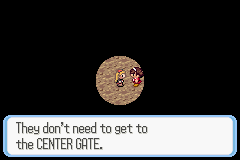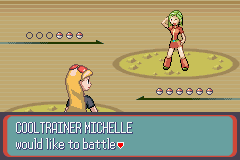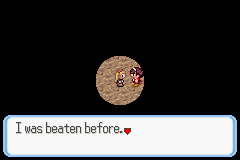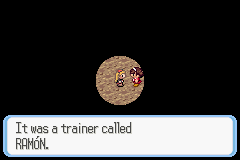 Aww man, Ramon beat me here? I mean sure he had a three month lead because of me going crazy and stuff but still

Oh, I forgot to mention guy, I finally found some sword grease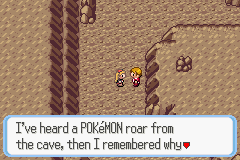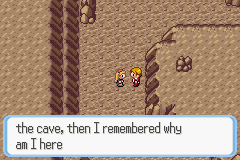 Huh?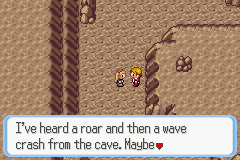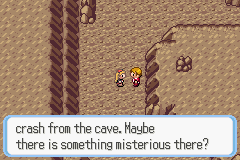 I'll check it out I guess.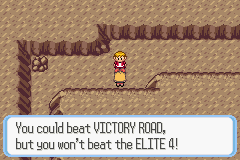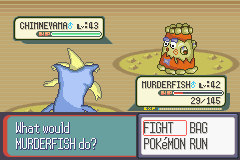 ... what the hell is that. Seriously.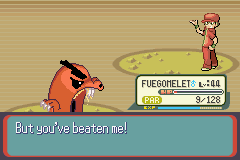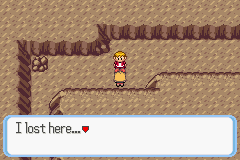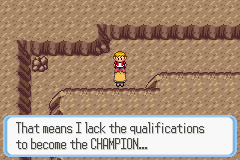 Yeah go home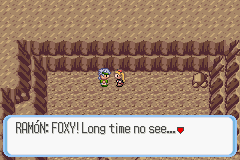 Oh crap, it's Ramon, the little kid who is somehow supposed to be my rival... also really annyoing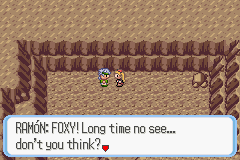 Ehhh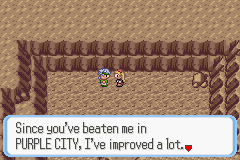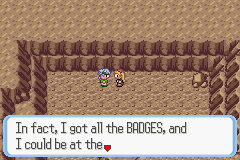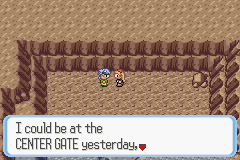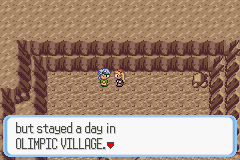 That's bullshit, those buildings are cardboard cut outs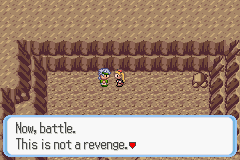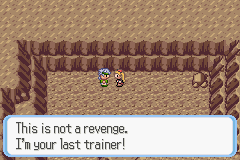 I doubt that. You know that there is another gym after the League right?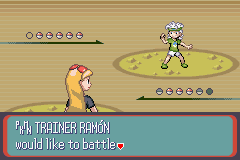 God your haircut is terrible. It's like.. an ultra mullet.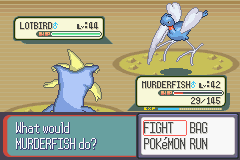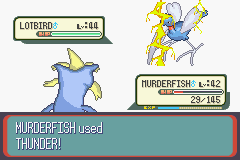 Sizzle.
Sizzle sizzle
.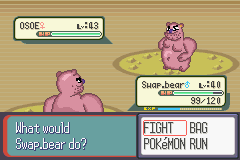 ... oh you jerk, you tried copying my team!

And you used a female to try to find Swap.bear's anti-thesis! TEAM FOXY WILL NOT FALL SO EASILY!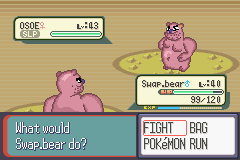 Though neither can really hurt each other much so I'll just switch out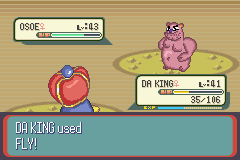 That's about all it took. Yep.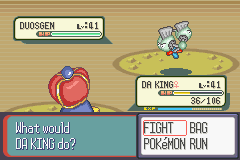 That's sort of cool, really. It's like a Robot Molecule of some kind :sci101: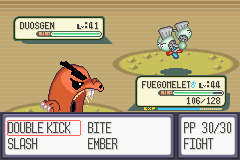 A double kick takes it out of comission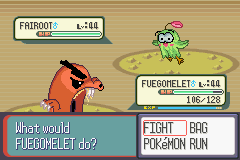 Okay why would you even do that. Do you just want to lose that fast? Ember, come on.
... When is Fuegomelet going to learn a better fire move anyway? He hasn't learned ANYTHING in awhile.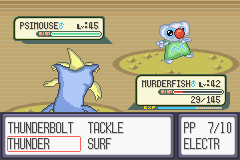 Thunder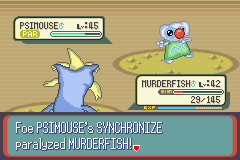 That didn't work all that well.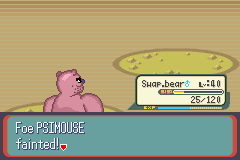 Swap.bear however takes care of things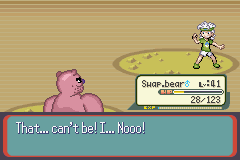 Oh go home and cry to your mother, wuss.
Wuss.

I don't want to hear it.
Go.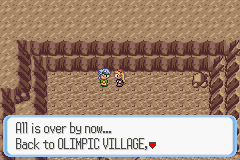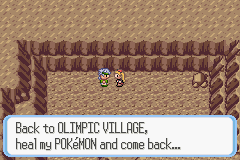 Nah, don't bother. I'm going to be the Champion by the time you get here. You'll just get kicked around even more

I'm going to go investigate that noise before moving on, hm...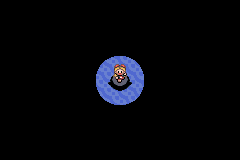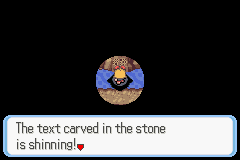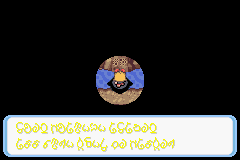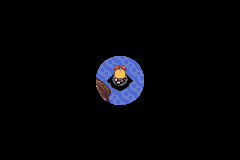 Something is pulling my Pokemon over here...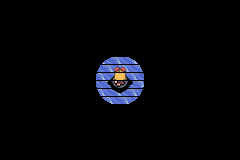 Oh god what's happening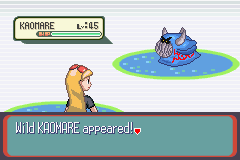 oh great, another Chaos Pokemon? Lovely.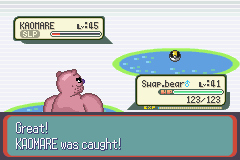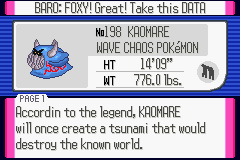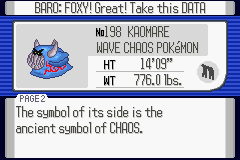 And I thought the "FIRING CHAOS" Pokemon was bad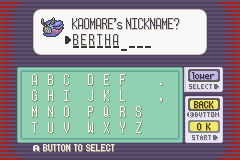 It looks like a Bertha. THE GREAT LORD OF WAVE CHAOS, BERTHAAAAA.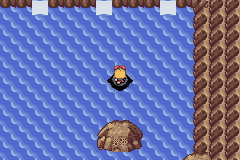 Well, nothing left to do but get to the Pokemon League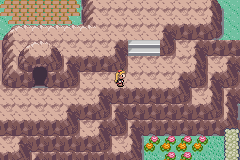 dun dun dun dun dun dun dun dun dunnnnnnn.... dunnnnnn dunnnnnn....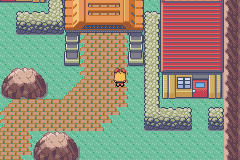 DUNNNNNNN, DUNNNN DUNNNN.... dun DUNNN DA DUNNNNN DUN DUNNNNNNNNNN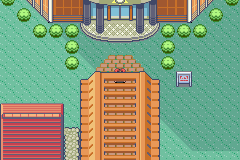 DUN DA DA DA DUN DA DA DA DUN DA DA DUN DUN DUN DA DA DUN DA DA DUN DA DA DUN DUN

MARS, THE BRINGER OF WAR!