Part 45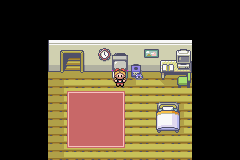 I will persevere... I will succeed! I won't lose to this land, I will escape! But first... I guess I need to figure out how :/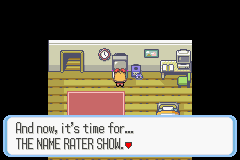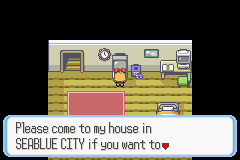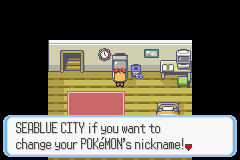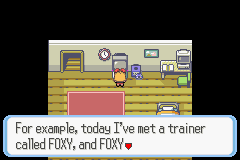 Ehh, no time for TV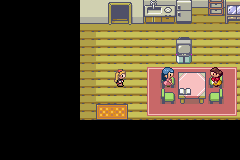 Er... did I always have this blue haired lady in my house?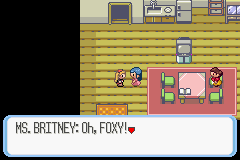 Ohh, the crazy sailing lady. Hi!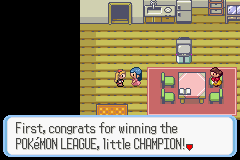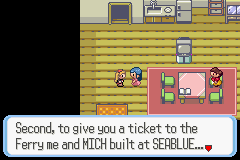 Oh that's okay, I have a Surfing Pokemon now, I don't need a Ferry ticket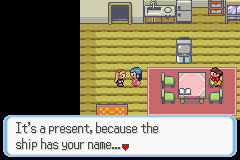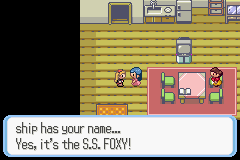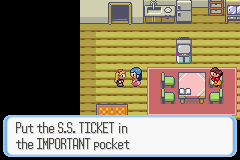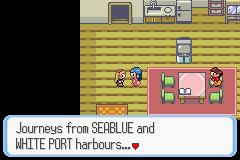 I can already fly to those places so what's the point?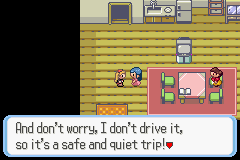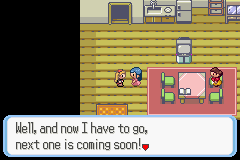 Next one of what?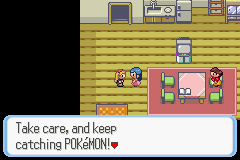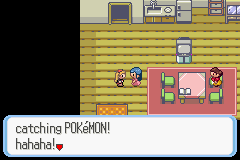 See, she thinks it's laughable too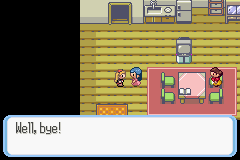 Bye lady!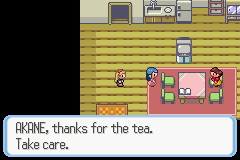 Akane? Wait... that's my mom's name?

Uh... um... huh.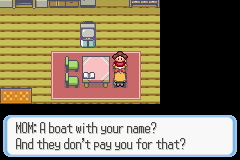 ... you're right

WHY AREN'T THEY PAYING ME FOR IT!?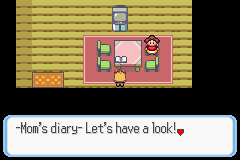 Sure, why not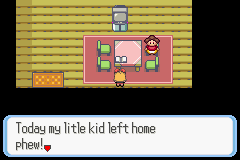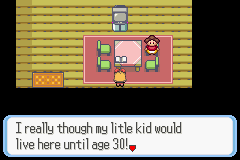 But I'm only in my early teens sheesh mom thanks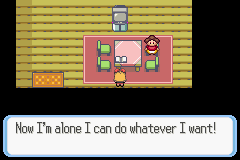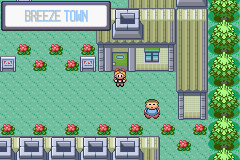 Huh... um.. I guess I'll check up on Baro and make sure he's not up to something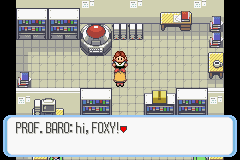 Baro

: Do you want to show me how your Pokedex is going?
Foxy

:
NO
.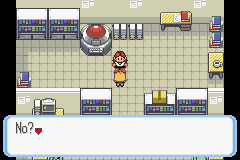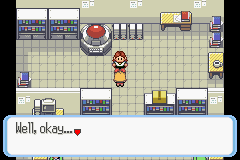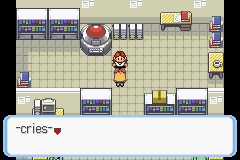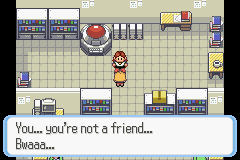 And don't you forget it

I think I'm going to check out that boat near Victory Road. Maybe it can take me somewhere now?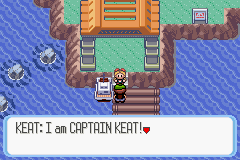 Are you perhaps related to Commander Kean?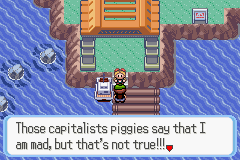 NO says the man in Corna, it BELONGS TO EVERYONE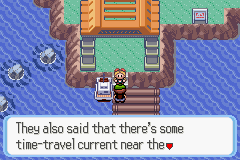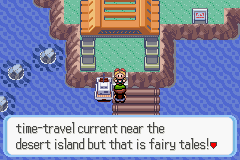 : "DAMN CAPITALIST TIME-TRAVEL CURRENT FAIRY TALES

"

: "...
what?
"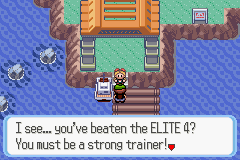 You could say that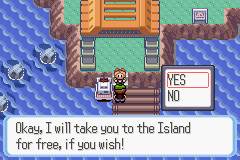 Sure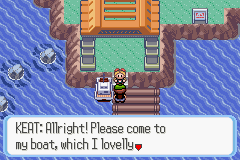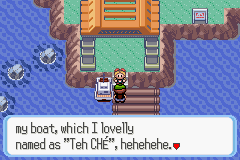 Oh Communists, you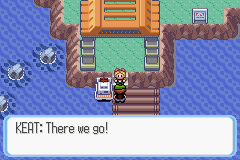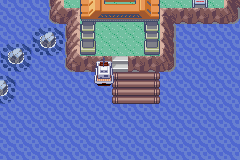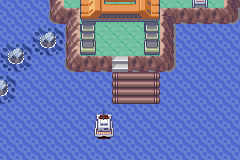 Weeee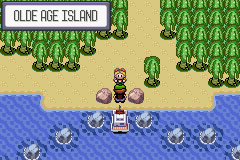 YE OLDE AGE ISLANDE with YE OLDE ISLANDE SHOPS?!
I see no shops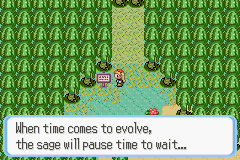 ... huh?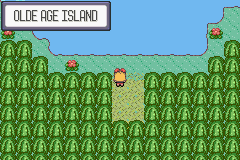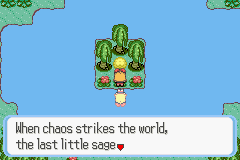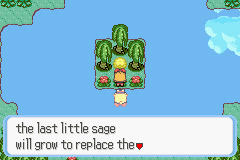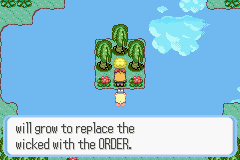 ... I don't even know why I try to understand this stuff anymore. It's absolute gibberish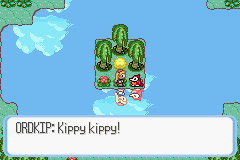 Oh hey, it's a little bird. What's up, little bird?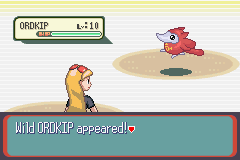 Is this... some sort of Legendary Pokemon? It's a bit of, ah, a let down, isn't it?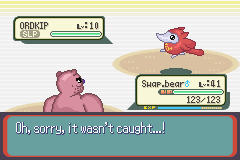 Though it doesn't seem to want to get in the ball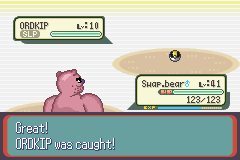 Yay!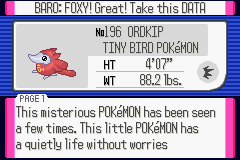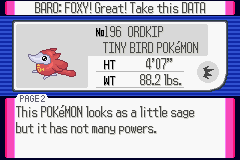 Well, a worthless bird, eh. I bet this thing evolves into some sort of God of Order, though. But you want to know something?
.... I don't believe it. Order cannot exist in Corna. It's an illusion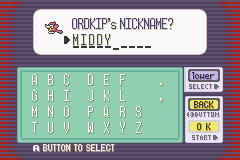 quote:

<Middy> name it
<Zorak> it...?
<Middy> El Diablow
<Middy> get it
<Middy> cause it blows
<Middy> or just diablow
<Middy> I dunno
<Zorak> I'll name it Middy :T
<Middy>
V

V Ah well.
I guess I'll check out some other places... I wonder if anything is different on the water routes?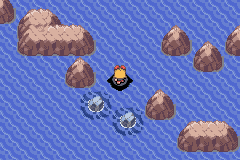 Oh hey, there's a little path open now...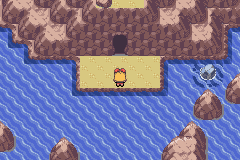 Hm... this is curious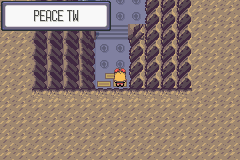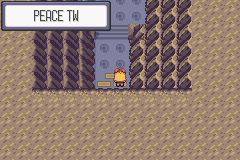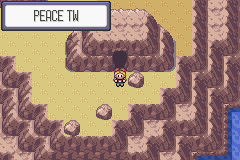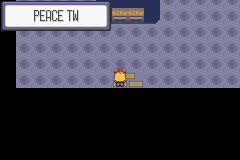 Peace Tower... huh. I wonder why this dumb thing feels the need to tell me it every room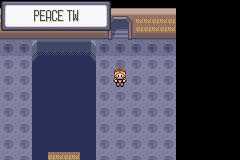 its still telling me it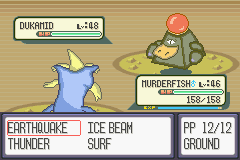 Oh hey, it's that Duck... Pyramid.... Eye of Providence... thing.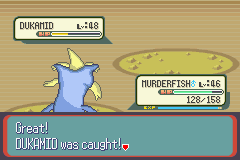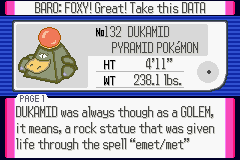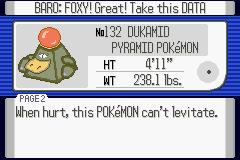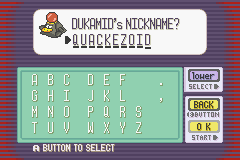 Super Ducken Pyramid, Quackezoid, Quackezoid! Floats around in... uh... okay enough of that (5 glory points to Middy)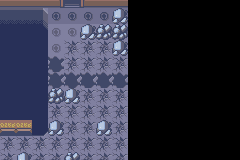 ... I hate these stupid tiles so much.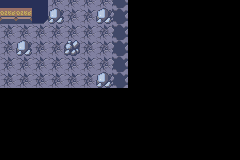 SO MUCH
!

WHO DESIGNS A TOWER SO ITS FLOOR CANT KEEP YOU UP UNLESS YOU GO REALLY FAST!?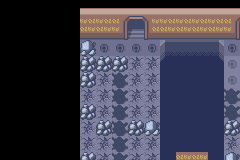 fuck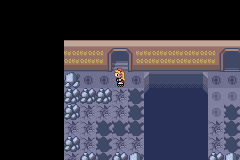 Finally!

I want thirty minutes of my life back.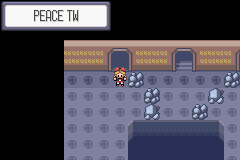 Well, at least it's over!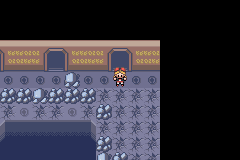 ... oh bugger.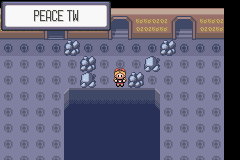 I think I have the knack down at least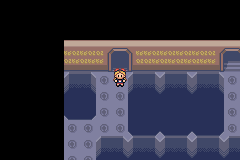 This room looks wierd. Who made this place, the Swiss?
get it because swiss cheese has holes in it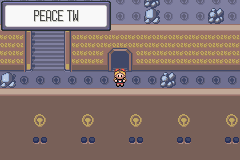 Well, it looks like we're on top....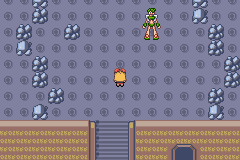 ... what the hell is that.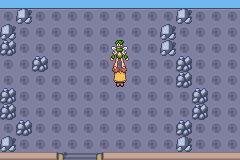 ... what the hell is going on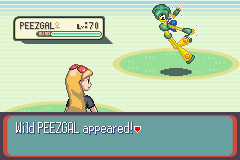 You are... quite possibly the worst thing ever. No, really, no wonder you hide ontop of a tower.

Though you look vaguely like something familiar, hm...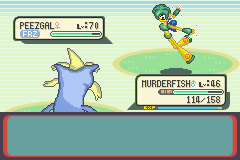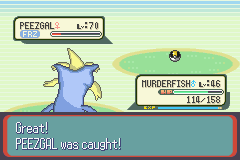 Yay, I guess

To think this is the strongest Pokemon I have ever caught.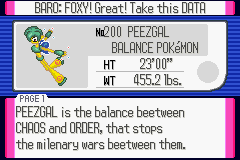 Isn't Order all about Balance? Why is it seperate?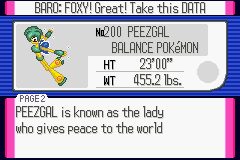 Peez... gal...? Is that... no wait...
Peace Gal
?
... oh jesus christ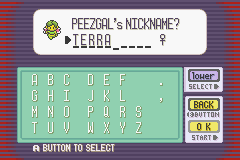 Final Fantasy VI.

Clearly it's an Esper.
Clearly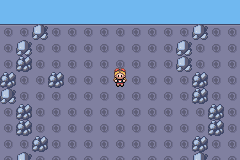 ... and does that! Hm... what next...
... I guess I'll go to that Castle and see if there's anything new. After that, maybe I can maybe use my Pokemon of Order, Chaos, and Peace to force people to give me a plane ticket out of here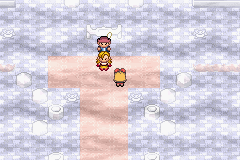 Oh hey, it's that one chick.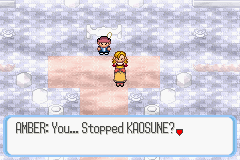 Yeah that was awhile back, I've also beaten up your sister now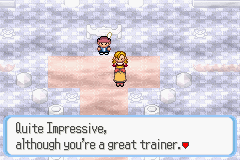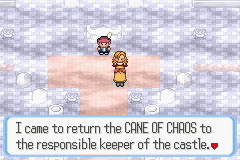 Of
course
I'm a great trainer.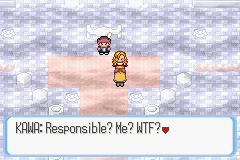 Haha oh King Kawa you're so funny
please someone shoot me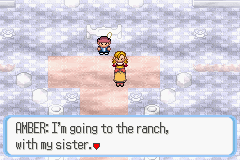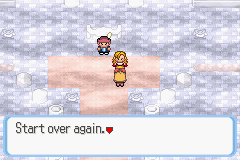 Talk in short statements.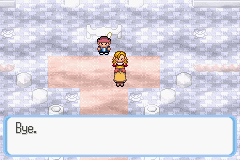 Never see her again.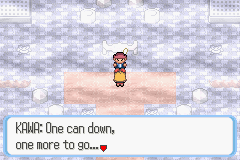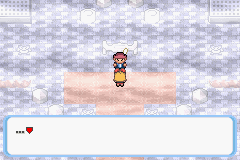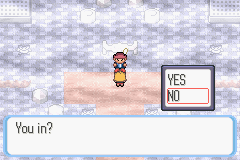 Nah, I'm going to pawn that thing.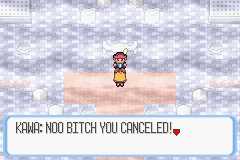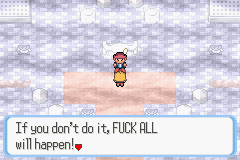 Who cares? Fuck All already happened. Then I came around and beat it up. Corna
IS
fuck all, man. I don't need this bullcrap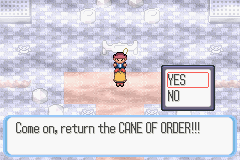 Fine, if you get off my back okay.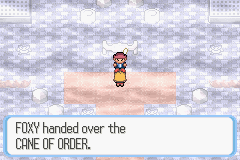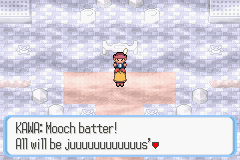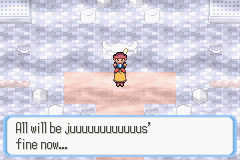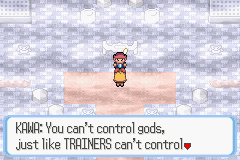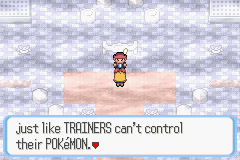 Uh... I control my Pokemon thanks. And some of them are even gods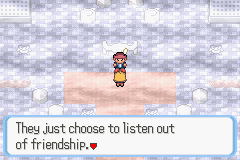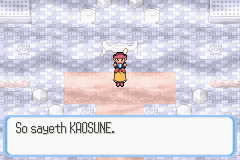 Kaosune doesn't say much nowadays because I keep him locked in a box... which, thinking about it, is connected to Baro

I don't know if that's wise or not
Next time: Foxy visits a Deep Sea Oil Platform! I'm not making this shit up!
The Sezza posted:

TEAM FOXY!


I apologise in advance for any nightmares caused by swap.bear's horrible visage.

THIS IS THE MOST AWESOME THING EVER