Part 47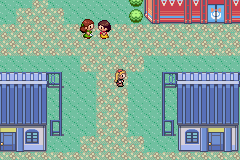 There is but one challenge left for me in Corna... one last obstacle I want to defeat before leaving its boundries. To prove my ability... I will do the "impossible".
But first, since I'm here I think I'm going to check out the Pokemon Fanclub

I want to see if I'm known at all in Corna before leaving... to see how much of a mark

Team Foxy

has left here.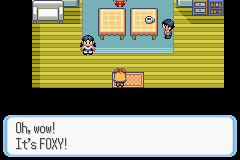 Oh, wow! It's, uh, you people!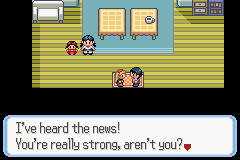 Why yes, yes I am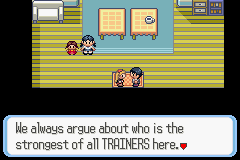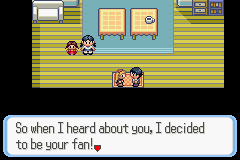 That's... a bit off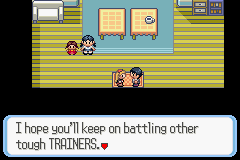 Ehhh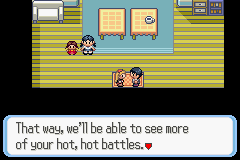 I guess that explains why they are all over me.
Hot, hot battles
indeed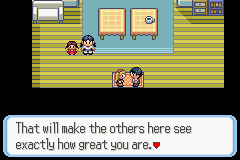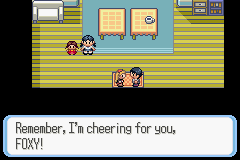 I don't really need either of those

I, Foxy, will persevere no matter what.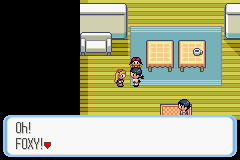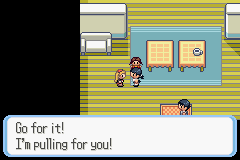 Yeah! (
what exactly is she pulling anyway?
)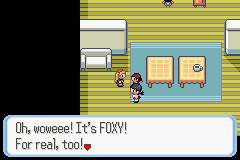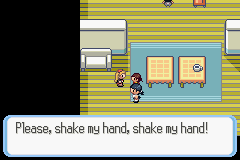 Aww, okay little girl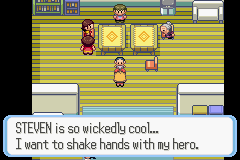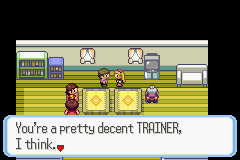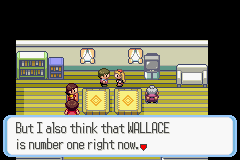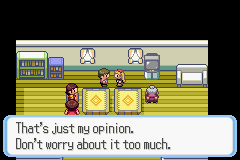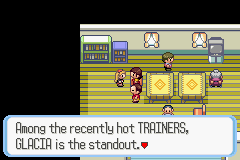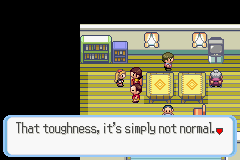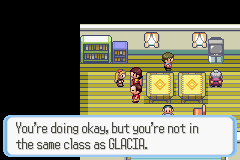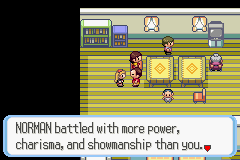 I have no idea who any of these people are

I've never heard of them in my life... I think?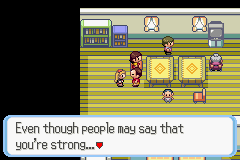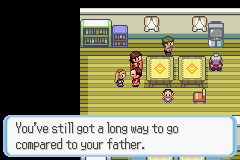 My father?

My father was... my father is... my father? Who... what? I'm... I... I have no idea what you're talking about at all

Uh... I think I'll just leave... for my final challenge, atop the Cornian Castle...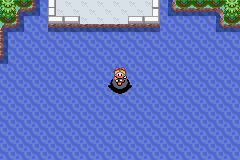 The final challenge of Corna, the one I must defeat to prove that this land has not broken my spirits, has not broken me!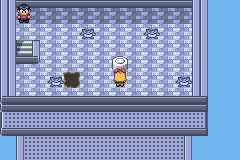 Now, Corna! Hear me! Bring your worst, for I, Foxy, I am here to take the final mark of my victory!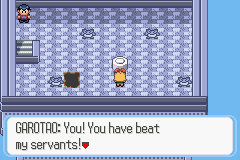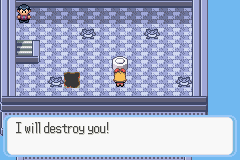 Bring it. I can handle Chaos... for I have handled Corna!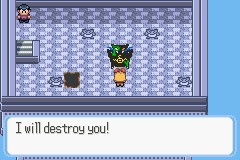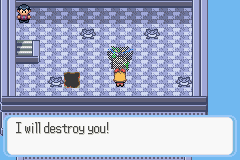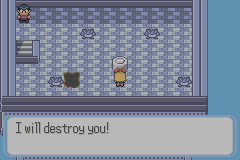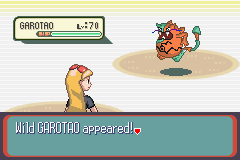 So this is Garotao, the ultimate lord of chaos? He's uh... sort of cat like. And ugly. And he has a
penis
for a tail

it's even worse then I imagined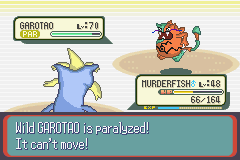 Wow, this thing has alot of defense/ special defense I guess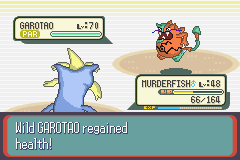 He knows recover too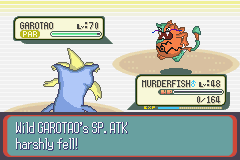 A single Psycho Boost took Murderfish out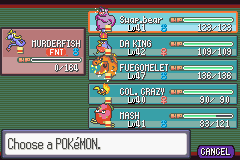 Next up, I'll try lulling him to sleep with Swap.bear. I have to weaken him before I even
think
about capturing him.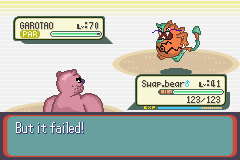 It's immune to sleep!?! Aww crap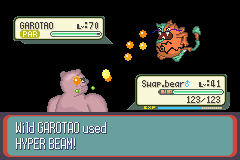 And there goes Swap.bear.

DA KING is the next one up to bat

Hopefully her speed will make it possible to get some damage in.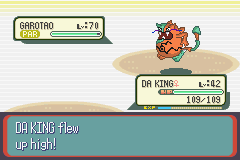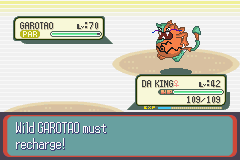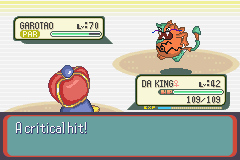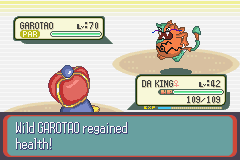 Curse you recover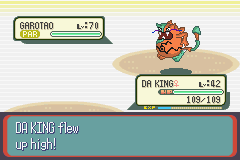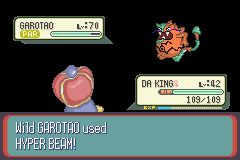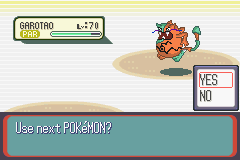 I don't have much choice

I guess since he'll be recovering next turn I'll have Fuegomelet try him on for size.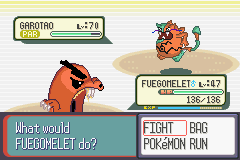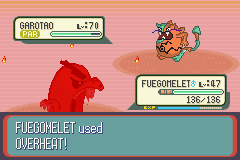 Not doing very well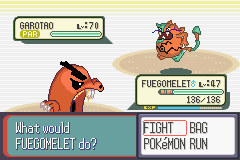 It used recover again D: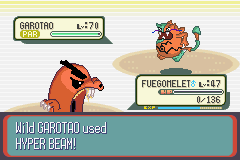 Damndamndamndamn, I only have two Pokemon left. Go for it, M*A*S*H!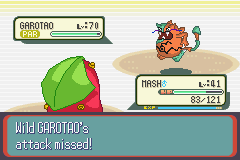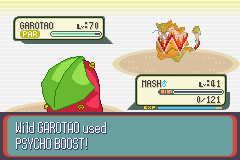 Shit
. All I have left is Colonel Crazy. How can I hope to beat this thing, let alone capture it!? It's too strong, it's too...
Wait... Don't I? Does that even
count
? I guess it
is
sort of a symbol of my victory over a Corna in itself. So...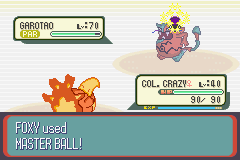 MASTER BALL!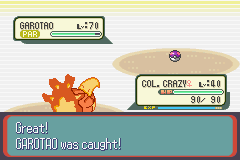 Uh, well,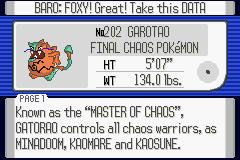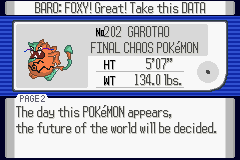 So I guess it was just decided... by me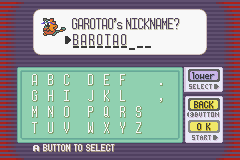 It seemed fitting, I think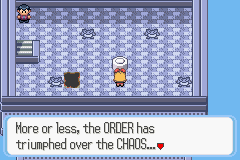 The sane has triumphed over the insane, the good has triumphed over the evil,
the FOXY has triumphed over the CORNA!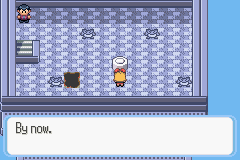 By who? Ehh, whatever

I guess nothing left now but to go to the mountain range in the North with these Gods and start blowing h-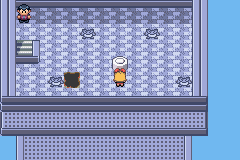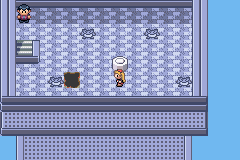 What... what's that wierd noise? What's going on?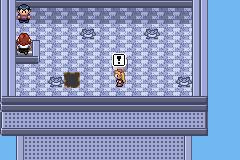 Eh!? Baro!? What are you doing here.

This better not be about the P-p-p-p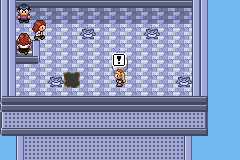 p-what!? What the, why are there t-t-t-wo wh-wh-what-s g-going on!?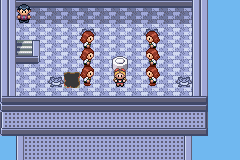 What th-the hell is going on!? What's the meaning of this, B-baro!?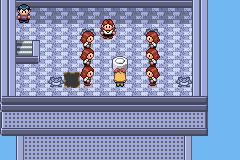 What is this madness, these... these.... theatrics!? What is... what is.. goi... no...
no... this... this can't be!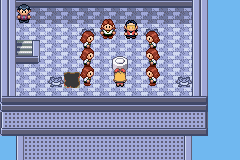 THIS IS IMPOSSIBLE! I killed you! With my own naked blade, I KILLED YOU! This... this is... no... noooo... NOOOOOOO!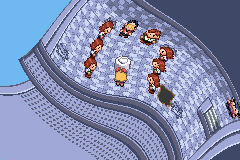 This world... this world can't... you monsters, you have... you won't beat me! You...
youuuu!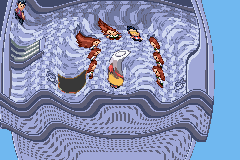 This can't be... this...
can't be!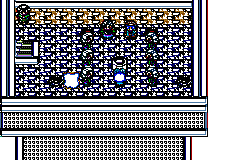 NOOOOOOOOOOOOOOOOOOOOOOOOOOOOOOOOOOOOOOOOOOOOO!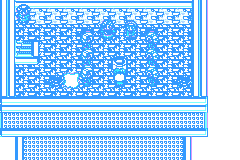 Aghhhh.... arrgghhh.... n-n-no! B-baro! J-j-Akira! You can't... be!?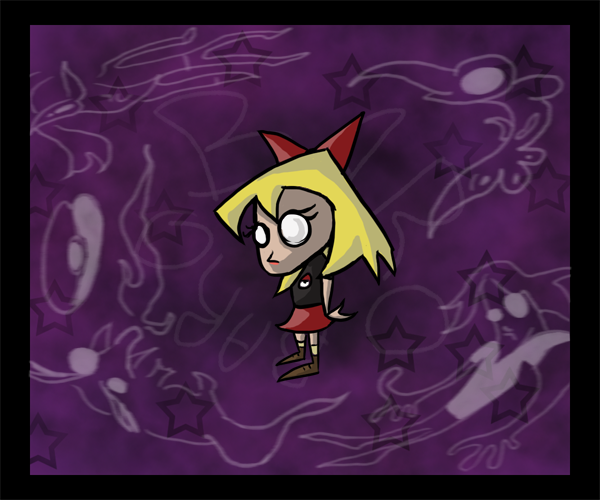 EYAAAUAUUUUUUUUUUUUUUUUUGUGHHHHHH!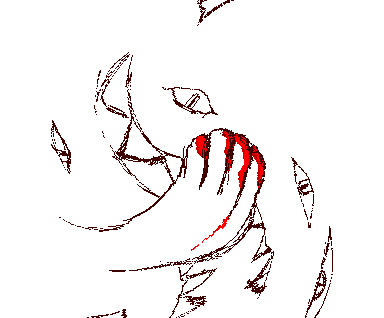 This blood... is it... is it...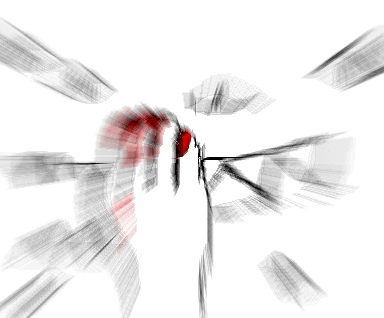 The faces, the eyes, they stare at me hungrily ... they want to feast, they want to eat... the weak, the vulnerable, the-the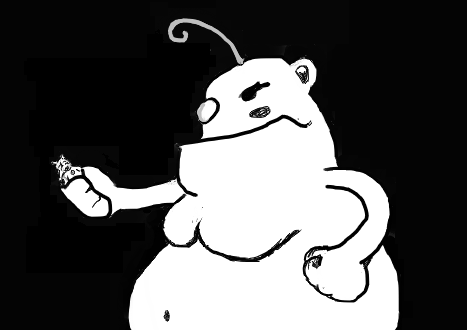 N-n-no!
Swap.b-bear, i-it's.... no, this isn't right ITS ALL WRONG

BAAAAAAAAAAAAAARRRRRRRRRRRROOOOOOOOOOOOOOOOOO!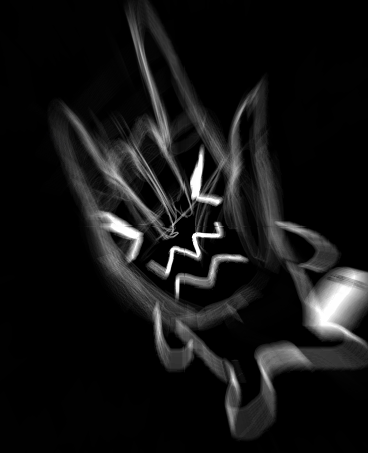 reality cannot be real this life cannot be real i cannot be real nothing can be real everything is-is-is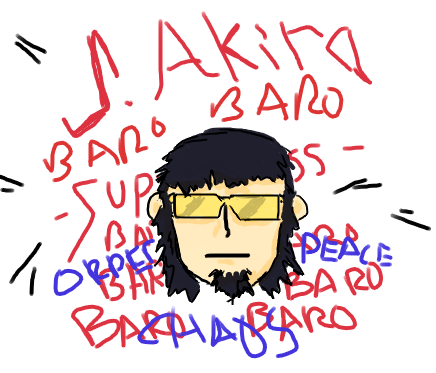 NO! N-N-NO! GET OUT OF MY HEAD! G-GET OUT, BARO, J. AKIRA, CORNA!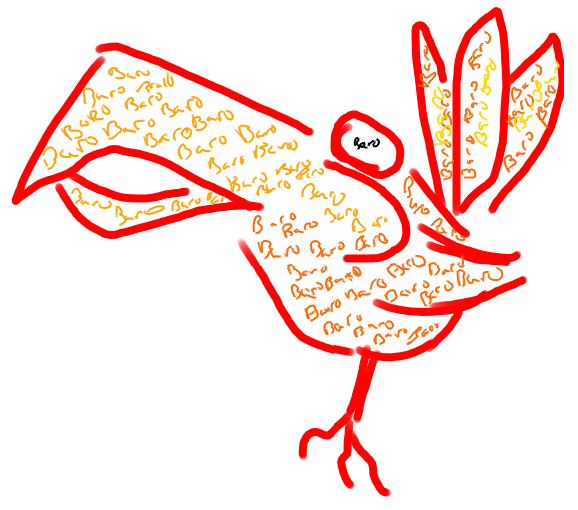 it's a construct it's all a construct it's all ludicccruooussss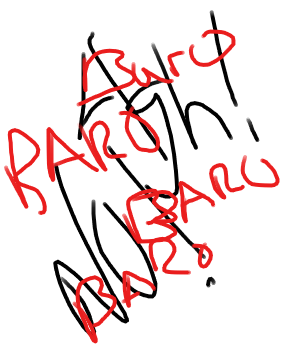 BARO! GET OUT! GET OUT!
get out of my head GET OUT GET OUT!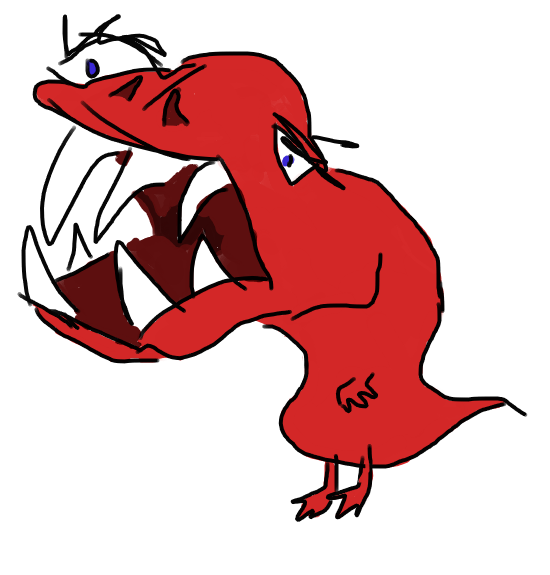 this
life
is
impossible
someone help me please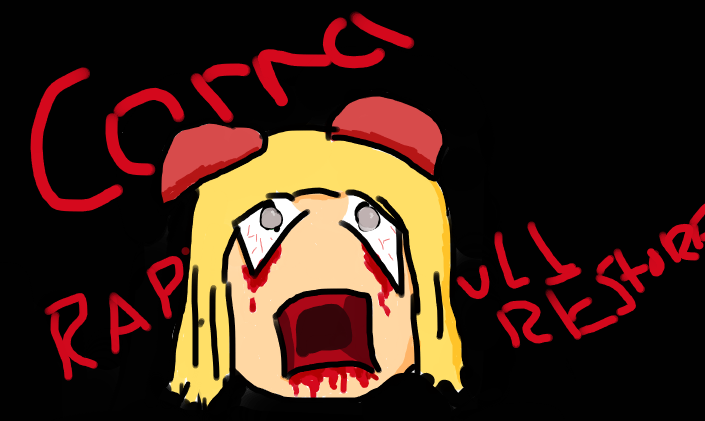 HELP ME, SOMEONE, HELP!
THE VOICES WON'T STOP, THOSE HIDEOUS VOICES, THOSE WRETCHED DAMNABLE FUCKING VOICES, CALLING FOR ME, DEMANDING ME, SCREAMING FOR ME!!!!!!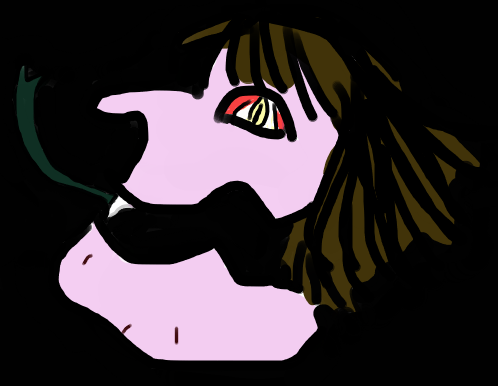 baro...
BARO...
BAAAAAAAAAAAAROOOOOOOOO!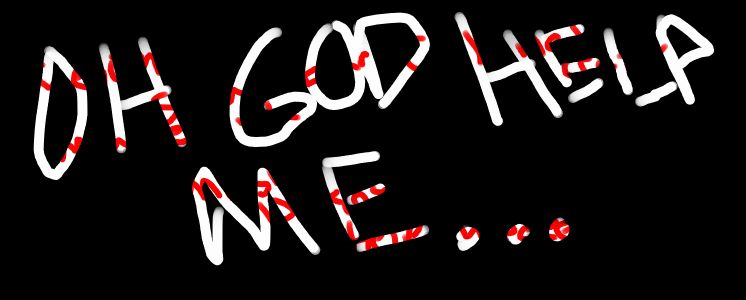 UAAAAAAAAAAAAAAAAAAAAAAAAAAAAAAAAAAAAAAAAAAAAAGGGHHHHHHHHHHHHHHHHHHHHHHHHHHHH!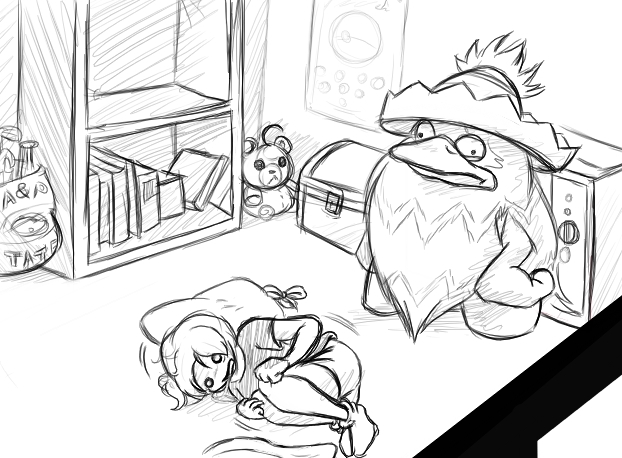 : n-n-no!
BAAAAAAAAARO! BAAAAAAAAAAAROOO!

: What the hell's all the noise dow- Oh goddammit Sanchez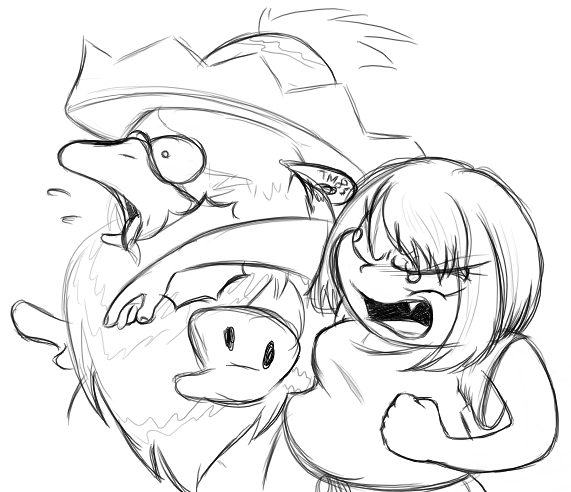 : Sanchez! You were supposed to
eat
her dreams! Why the hell do you think I shoved this TM into you


:
AAAAAAAAAAAAAUUUUUUUUUUUUUUUUUUUUAGH!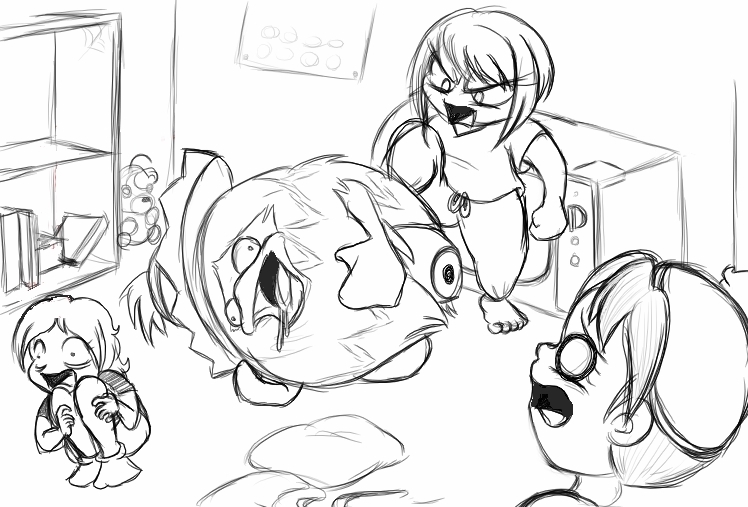 : Oh jeez, the damn TM's started to scab over. Just fucking great.

: T--they won't stop just won't stop no I won't I won't go out with you I won't be with you I won't I won't I w-won't finished my pokedex, Baro! I WONT I WONT NEVER NEVER NEVER NEVVVVVVAAAAAAAAAAAAAAAAAAGGHHHGHHHH!

: What the heck is going on down here

Why is Foxy screaming like that?

: You know how some TMs aren't compatible with some Pokemon?

: Yeah


: I wanted to see if that was
really
true. So I shoved
Dream Eater
into Ludicolo's pineapple and had him try it on your dumb cousin.

: What!?


: Yeah, all she started doing was twitching out occasionally whimpering about something called "Baro" for a few minutes so I had Sanchez stop and called it a night. I was trying to sleep when her screaming woke me up. :T I guess Sanchez got out and was trying to use it on his own again.

:
UUUUUUUUUAAAAAAAGH! BAAAAAAAAARO! BAAAAAAAAAARO! GET OUT GET OUT, BARO BA-CHAN BA-CORP AMBAR BAROTAO BAAAAAAAAAAAAAAROOOOOOOOOOOO!

: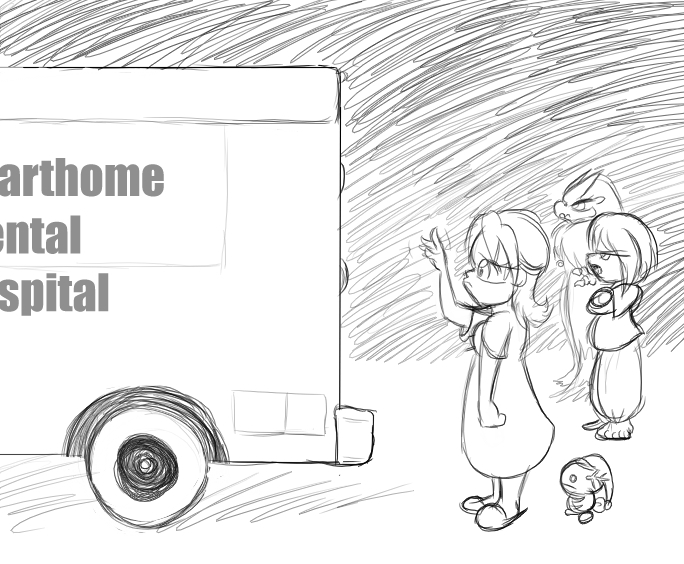 : Pfft, she'll be fine
maybe
, just give her a few months. C'mon, gimme a hand looking for the pliers, I'mma get that TM outta the back of Sanchez's head.
...
What is truly real?
Is it what is actually there,
or Is it what you can feel?

These howling screams,
The sounds of these beasts,
Hunting me perpetually in my dreams...


And so I am without ally or friend,
No hope, no future, no escape...
Why won't this night ever end?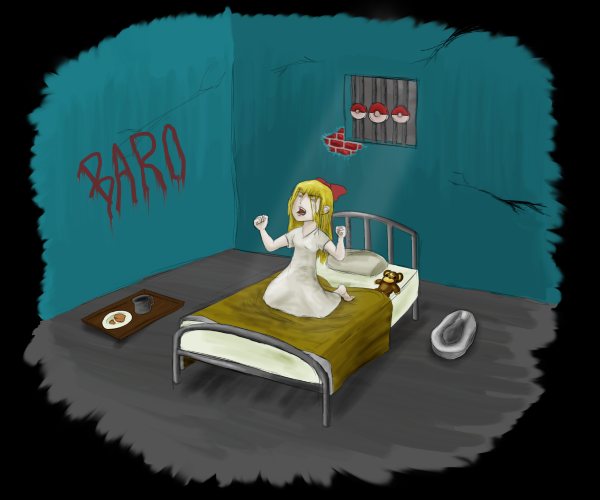 BBBBBBBBBBBBBBBBBBBBBBAAAAAAAAAAAAAAAAAAAAAAAAAAAAAARRRRRRRRRRRRRRRRRRRRRRRRRRRRRRRRRRROOOOOOOOOO
OOOOOOOOOOOOOOOOOOOOOO!
...
End.