Introduction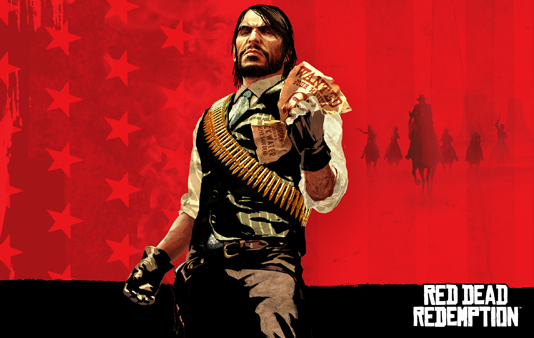 Red Dead Redemption is a sandbox game in the style of Grand Theft Auto, set in the Old West. It was developed by Rockstar San Diego and published by Rockstar Games. It was released for the Playstation 3 and Xbox 360 in May 2010. I'll be playing the PS3 version.
Red Dead Redemption deviates from the standard Grand Theft Auto formula by giving us a protagonist who, while he has a troubled past, is recruited to do good (if morally questionable) deeds. You can commit crimes in this game, but the focus is more on performing the tasks you're assigned by people in order to reach your end goal - kill Bill Williamson - as fast as you possibly can. While a version of the Wanted system returns, Red Dead Redemption focuses on
Honor
and
Fame
. You can perform honorable or dishonorable acts throughout the game, and this reflects how NPCs react to you on the street. You can the most benefit in this game from playing Honorably, so that's what I'll be trying to do.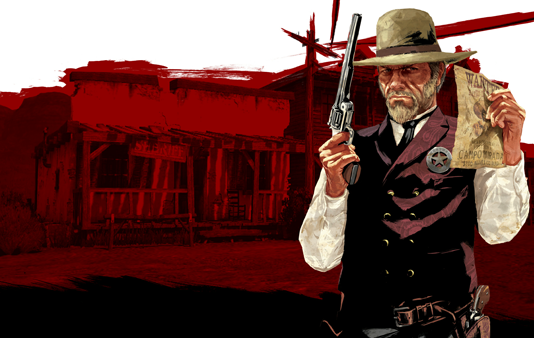 Red Dead Redemption is set in 1911 during the decline of the Old West, in and around the fictitious state of New Austin. The game is centered around John Marston, former outlaw and gang runner. Marston spends his days as a farmer, but terror finds him when the Federal Government swoop down and kidnap his wife and child, holding them ransom in exchange for his co-operation in hunting down and capturing one his old gang members, Bill Williamson. Marston's interactions with the residents of New Austin form a series of stories that flesh out the in-game world and give it incredible depth and beauty.


Main Storyline

Bonus Videos

Newspapers are available at certain intervals throughout the game and can be perused at any time through the inventory. I'll be posting copies of the newspapers as they become available. They often foreshadow events or explain more about events that have already happened.
Issue No. 53
Issue No. 54
Issue No. 55
Issue No. 56
Issue No. 57
Issue No. 58
Issue No. 59
Issue No. 60
Issue No. 213