Introduction
I've said it before, but it's worth saying again: my favorite Dungeons and Dragons setting of all time is Spelljammer. After all, who said space travel can only be used by science fiction? What if Ptolemy and J. J. Becher were right and every solar system was encased in a crystal sphere floating in Phlogiston, the flaming river? What if all you need to travel the Wildspace is a wizard in an enchanted chair?
Like Planescape, Spelljammer was an "everything goes" setting that connected the different traditional settings and added in all the most imaginative ideas they could come up with. But instead of the philosophy of belief that informs Planescape and its ring of afterlifes, Spelljammer is a pure, unapologetic fantasy space opera. The elven British Navy, with giant butterfly-shaped ships-of-the-line! Prussian orcs! Chinese vessels shaped like segmented Eastern dragons! Flying undead pyramids! Gun-loving hippo men! Spider-like slavemasters with ships that feature insectoid grappling arms! It's all so utterly creative and so utterly silly that I can't help but love it.
I figure that helps explain why I enjoy Rogue Galaxy more than I probably should.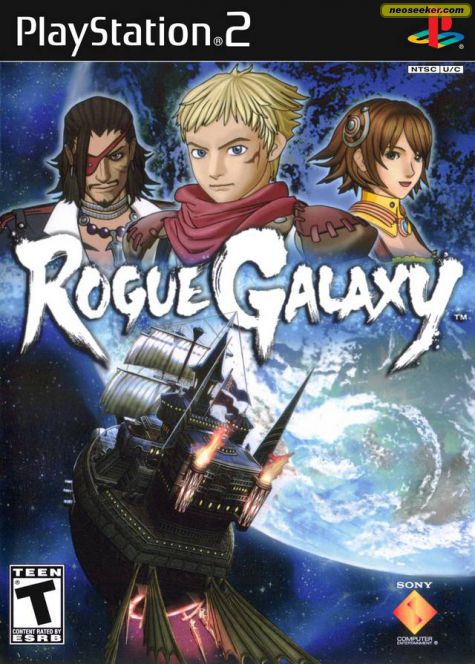 Rogue Galaxy was released in the US in early 2007, a few months after Final Fantasy XII. At the time, I recall hearing some folks mention that the plot to FFXII was similar to Star Wars: a blond kid wants to go out and make a difference, fight an evil empire, etc. etc.
I can only assume those people did not play Rogue Galaxy.
Let's just have a quick look at our main cast here: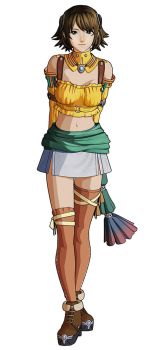 Kisala, aka Princess Leia? Check.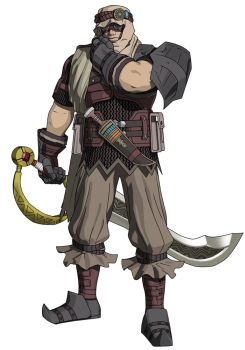 Desert Claw, aka Obi-Wan Kenobi? Check.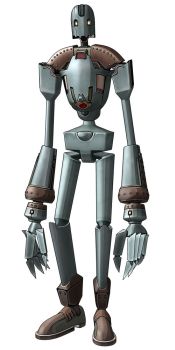 Steve, aka C-3PO? Check.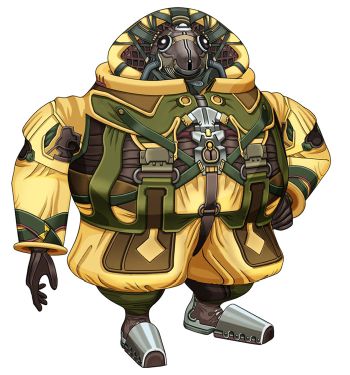 Simon, aka Scottish mole-faced R2-D2? Check.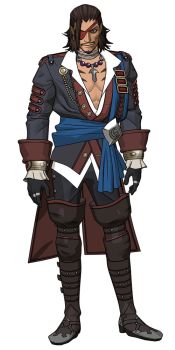 Zegram, aka
Spike Spiegel
Han Solo
Boba Fett? Check.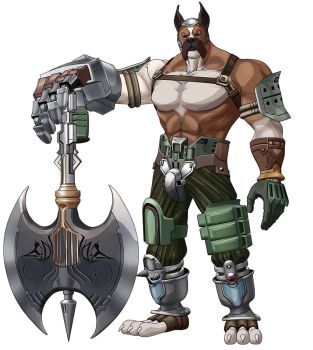 Deego, aka
Jet Black
Chewbacca? Check.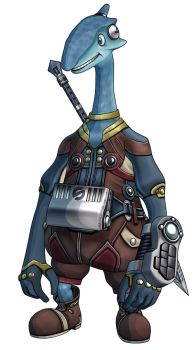 Jupis, aka
MotherFRELLing Jar-Jar Binks
? Check. Unfortunately.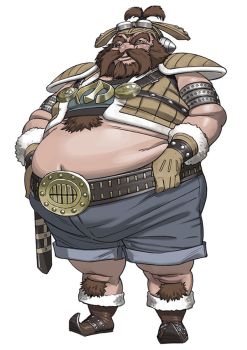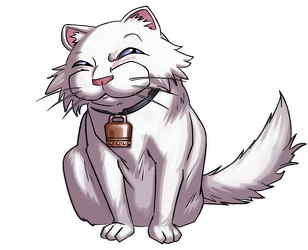 Jabba the Hutt and Salacious B. Crumb? Double check.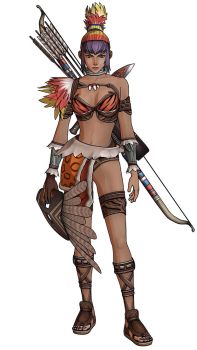 Lilika, aka...um, crap. Wicket the Ewok, I guess? Check.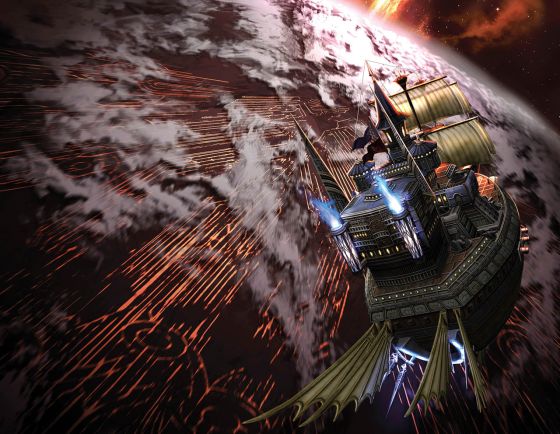 Mono-biome planets? Check.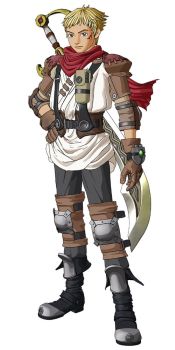 And finally, Jaster Rogue, aka a young blond protagonist with a mysterious and plot-related parental history who dreams of one day leaving the desert planet he's stuck on in order to make a difference and fight against the morally questionable government which occupied his planet using white-uniformed stormtroopers?
*Pause for breath*
Check.
That all said, while the archetypes and setup are similar to Star Wars, the plot is significantly different (and significantly more anime; fair warning). On the other hand, it's only different from Star Wars; everything is just so cliché, ridiculous, and over-the-top that I just can't take it seriously. All the cast members have sappy backstories, but I still end up laughing more often than not when they're presented. Still, it's all great fun to watch if you like so-bad-it's-good and I get the feeling that the creators weren't taking things completely seriously, either: the final boss is evidence enough of that.
The voice acting is surprisingly good, too (at least when you consider the lines the poor VA's were fed). The cast list practically reads like a Who's Who in the American dubbing industry. But more about that at the appropriate times.
Let me also add that the gameplay is very enjoyable even if the combat can get simplistic at times. Rogue Galaxy was created by Level 5, the developers of Dark Cloud and Dragon Quest 8, and the system shows a lot of polish, especially since they spent an extra year adding even more stuff for the international release. There are a ton of different things to do even while you're walking through a combat zone, although I'll wait for when they get introduced to discuss them. Rogue Galaxy is also the first and last game to ever inspire me to buy the strategy guide, and the only game I've ever 99%'ed. Will I finally reach 100% for the LP? Time will tell.
Related to that,

please do not discuss spoilers in the thread, tagged or otherwise

. That includes unrevealed game mechanics as well as plot details, because some of the things you can do eventually are just too

to ruin early for those who haven't played the game. Thank you for your cooperation. Let's get this show on the road.
Videos
There's a lot of talking over cutscenes. If that's not your thing, click on the Blip link. If you can download it, you may note it features both tracks for your enjoyment.
Something else I like about the game is its soundtrack. Fortunately for us, it's never been released in America, so:

(from the strategy guide)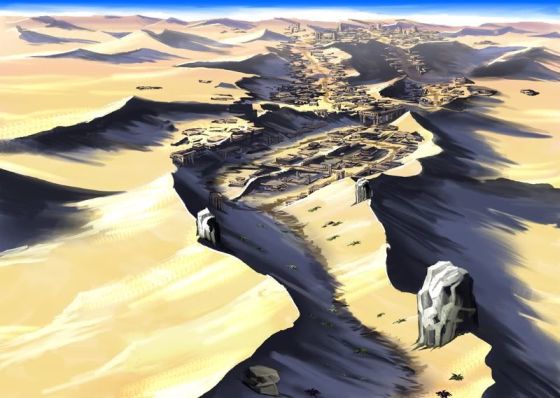 Rosa

Climate:
Guess!
Population:
Desperate
Major Settlement:
Salgin
Major Exports:
Sand, yago, yago milk, beast hide
Major Imports:
Hunters to kill the beasts that rampage over planet's surface with horrible impunity.
Rosa is a humble and picturesque planet. It's relatively uncivilized, which means it's rich in unspoiled natural beauty (if you're into that sort of thing). The wilderness is infested with beasts and incredibly hostile to civilized beings, so be careful when planning excursions. On the other hand, it's a survivalist's paradise! Be sure to talk to locals in order to hear colorful tales about local hunters like the famous Desert Claw. If you're really unlucky, you might even get to meet one! If you do opt to go into the wilderness, then be sure to pay a visit to the ruins just outside Salgin. Be sure to grab a rock or pottery shard as a souvenir!
Recently, certain valuable archaeological digs have opened up in the Rosan wilderness. These digs are yielding up valuable artifacts that are beyond the ability of Rosa's native authorities to deal with. To help ensure the protection of Rosa's cultural heritage, the Longardian Federation has graciously sent troops to enhance the planet's security and assist with planetary administration. At the moment, Rosan citizens are restricted from galactic travel in order to prevent smuggling and other criminal attempts to exploit Rosa's ruins. Visitors to the planet have no need to worry, and may come and go as they please. Keep a careful eye out for criminals who might try to talk you into taking them off-planet, though! Be sure to report them to the nearest Longardian authorities.
Areas of Interest

Salgin
- Salgin is a picturesque village, where you can watch Rosa's citizens going about their picturesque business. Shops full of exotic goods await you around every corner, so be sure to investigate them all for great deals. If you want to head into the desert, stop off at the west gate to rent a yago so you can ride in style.
Ancient Ruins
- Wander through the remnants of whatever grand civilization existed on Rosa before it turned into the sand-blasted heck-hole it is today! Longardian soldiers are on patrol, so there's no reason to worry about beasts. Be sure to stay away from the active dig sites, or the soldiers might get upset with you.
Kuje Desert
- We have no idea what sort of death wish would compel a person to wander into the Kuje Desert, but it's certainly there if you've gotten tired of this work-a-day world. Sometimes called the "Graveyard of Hunters" because hundreds of bounty-hunting fools wander into it every year and never wander back out. Kuje is ravaged by constant sandstorms, and the locals tell bone-chilling tales about the desert being haunted.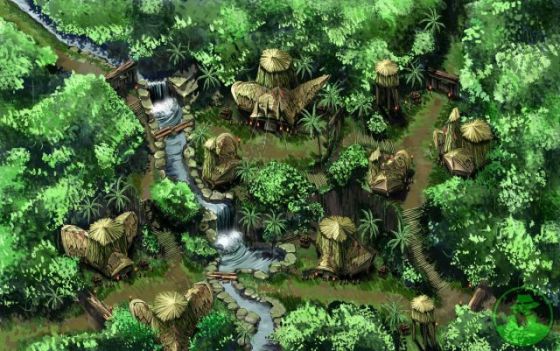 Juraika
Climate:
Moist, warm, sticky, miserable
Population:
Primitive
Major Settlements:
Burkaqua Village (note: natives are unfriendly)
Major Exports:
Fire Fruit, Coffee, Insectors
Major Imports:
Crashing Spaceships, Archaeologists
Juraika's immense natural beauty makes the planet worth the inevitable hardships you'll face in getting there, being there, and trying to leave there. The planet is covered in the largest expanse of unspoiled rainforest in the known galaxy, and a traveler interested in nature can observe all sorts of fantastic species of insect, bird, and plant. There are larger animals about, of course, but if you observe them you probably won't live to tell about it. That goes for some of the plants, too!
There's little that can really be called "civilization" on Juraika, so plan your trip into the jungles carefully. Beasts roam the area and will attack a hapless traveler on sight. While there is a native population, they are for the most part unfriendly and hate outsiders. You're unlikely to receive help in an emergency, or to find anyone willing to take your money. There are some outcasts from the tribe who are known to be interested in advancing technology, so if you stumble across one of them you may get a better reception.
Areas of Interest

Burkaqua Village
- It's interesting, but that doesn't mean you can actually go there! Not much is known about the Burkaqua tribe, but it's worth the rest it takes to catch a glimpse of them. You can identify a Burkaquan by their dark skin, simplistic clothing, and penchant for wearing huge masks.
Native Jungles
- The main attraction for Juraika, of course, is the wonderful natural beauty of its jungles. There are lots of jungles to explore, and by the time you leave Juraika you'll have seen all the jungle anybody could ever possibly want to see! Keep your eyes peeled for lost treasure as you poke around the planet's many riverside areas.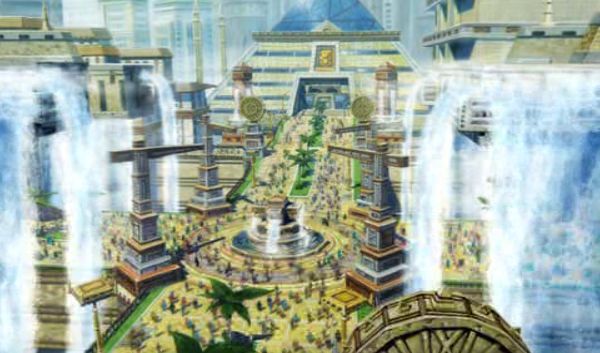 Zerard

Climate:
Perfect
Population:
Intelligent and attractive
Major Settlements:
Everywhere
Major Exports:
Electronics, Robots, Spaceships, Industrial Goods, Money
Major Imports:
Food, Immigrants, More Money
Zerard is the best planet in the galaxy and if you haven't visited it you should feel ashamed of yourself. Its thriving cityscape is home to the best industrial and corporate concerns in the universe. You can even pay a visit to the headquarters of the Galaxy Corporation there! Be sure to stop by the front desk and get your picture taken with our very own MIO.
You could write a novel about all the wonderful things to see and do in Zerard's busy streets. The best advice we can offer in this limited space is to explore everywhere and talk to everyone. Zerard's shops offer the best bargains in the galaxy, and our architecture is second to none. You should feel privileged just to walk Zerard's shining and well-planed streets.
If you're in Zerard on business, your first stop should be the Galaxy Corporation HQ. There you can register spaceships, take out contracts on the most dangerous beasts in the galaxy, and visit MIO to upgrade your Hunter ranking. Zerard is also the capital of the universe's thriving Insectron-related business, and our Daytron factories manufacture all of the spaceships worth caring about. Basically, if something important has ever happened in the universe, it was probably on Zerard.
Areas of Interest

Gladius Towers
- Can you imagine a time when Zerard wasn't the shining mecca of technological advancement it was now? Incredibly, it's true! The Gladius Towers are all that remain of the ancient kingdom of Zerard, and these quaint monuments are a must-see for any galactic traveler. Be sure to listen to the story of the two ancient princes who built the towers, but if you go in the towers themselves, the Galaxy Corporation is not liable for any personal death or injury that results.
Daytron Starship Factory
- Get a day pass to visit the friendly and efficient Daytron Starship Factory while you're on Zerard! The process of starship assembly is fascinating, because it involves many robots and large, dangerous machines. Just imagine you badly you could get injured on a starship assembly line! Not that anyone ever does, no matter what our brilliant but often eccentric scientists say.
Insectron Stadium
- If there's anything that appeals to the hearts of young and old alike, it's the need to compulsively collect things, and then prove their superiority by making them fight someone else's things. Couple that with the universal affection for insects, and you have the competitive craze that's sweeping the planet! Bring Insectors caught in the wildest parts of the galaxy here to Zerard and have them beat up rival teams to win eternal glory, big prizes, and the sight of your opponent weeping in defeat. It's fun for the whole family!
Rosencaster Prison
- Why is Zerard the apex of galactic civilization, you ask? Friend, look no farther than our world-famous prison system! Under the watchful eye of its dutiful warden, no prisoner has ever managed to escape. Stories of the horrors inside Rosencaster Prison alone are enough to deter most would-be criminals, and travelers would do well to abide by the letter of the law while on Zerard. Our shortage of actual criminals means that some creative police work is sometimes required to keep Rosencaster Prison's cells full...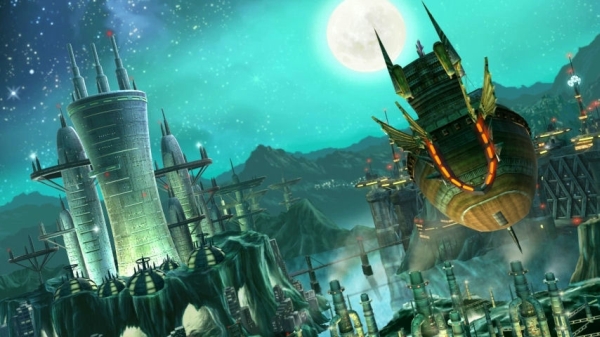 Vedan

Climate:
Nice and normal. You got no problems with that, capisce?
Population:
Minding their own business.
Major Settlement:
Myna
Major Exports:
Ore, Metal, Completely Legal and Legitimate Goods and Services
Major Imports:
Miners, Booze, Broken Dreams
Vedan is the source of virtually all of the metals and minerals that our high-tech society demands. It's a sophisticated, urbane society, and a traveler can expect to find all the creature comforts of home while visiting. Vedan is particularly known for its rough nightlife, since if you've survived another punishing day of physical labor in the mines, then you know it's time to party. You can also see some monuments to miners killed in cave-in disasters, but who wants to do something depressing like that? Go take in a romantic view of the Myna spaceport instead.
Myna is full of excellent shopping and dining opportunities, but be careful which parts of town you enter. Some are much more dangerous than others, and some of the shops you find may deal in certain black market goods. We can't tell you which ones for legal reasons, but...you know. Word gets around. There are also certain organizations on Myna, powerful organizations, and it would be in your best interests not to disrespect them. We can't mention any names, but they're there, and word gets around. Just go about your business and, if asked, calmly state to the authorities or nice men in suits with tommy guns that you saw nothing.
Areas of Interest

Myna
- Myna itself is a wonderful land of, ah, industrial utilitarian steel construction. But there are many lights, and at night they are very attractive! You can also visit the various observation posts to have a chance to quietly gaze upon Myna's cold, stark, soul-crushingly bleak natural beauty. Myna also plays host to many very attractive bars that you may want to visit after beholding such a view. May we be so bold as to suggest Angela's?
The Mines
- Myna's mines are dark, dangerous, and full of toiling workmen and savage beasts. Where else would you go on a vacation? Of course, getting a pass into the mines isn't easy. You might need to find certain dealers in illegal goods, and obtain certain forged documents! This, of course, is a law-abiding publication that wouldn't know anything about that.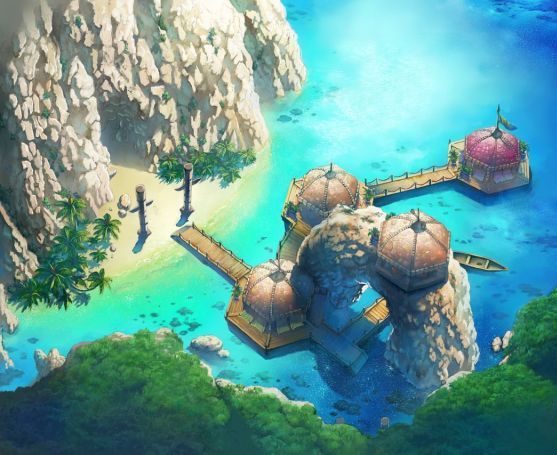 Alistia

Climate:
Warm, sunny, sometimes damp
Population:
Angry
Major Settlement:
Lapatia Village
Major Exports:
Fish, Trinkets
Major Imports:
Suntan Lotion, Tourists
Alistia is the vacation paradise of the Wilherser System, where you go when you've got money to burn and want people to know you're burning it. The friendly Sleeg natives have prepared for your journey by disposing of the rival Mermel race, and now they're happy to welcome outsiders into their world of sandy beaches and clear blue waters. If someone walks up to you and tells you to go away, trust us, they're just kidding! Ha ha, what kidders, those Sleegs.
There are lots of things to do while you're on Alistia. You can swim for miles in the clear ocean water, or take a leisurely stroll down Nelvasa Seaway. There will be beasts there, of course, but you'll be able to dispatch them in a leisurely, relaxing fashion. Stop off in Lapatia Village to buy souvenirs from reputable merchants, or just buy them from guys you find standing around on the beach. Just stay busy shopping, and pay no attention to rumors about strange laboratories on the beach. Ha ha! Why would Daytron open a laboratory on Alistia? Those Sleegs do love their tall tales!
Areas of Interest

Port Baltoness
- Port Baltoness is where your Alistian adventure begins. Anchor your ship in the bay's pristine water and stroll up the white sands toward the village. That sensation you're experiencing? That is unbridled superiority to everyone who is not you.
Lapatia Village
- Lapatia is charmingly constructed as a series of huts, built on long decks that run over the water. You can be shopping one minute, then dive into the ocean and go swimming the next! Yes, sudden, illogical impulse gratification is what the Alistian experience is all about.
Nelvasa Seaway
- Maybe you just want to take a look around at the perfect white stone cliffs, or maybe you want to cap off your vacation by killing a group of flying jellyfish. Either way, the Nelvasa Seaway is a must-see when you're on Alistia. Watch the blue sky melt into clear waters as you explore the dunes. Who knows what treasures you'll find out there? You won't even need a metal detector!