Part 23: UPDATE 23











Archive 036 - Umi-gaeri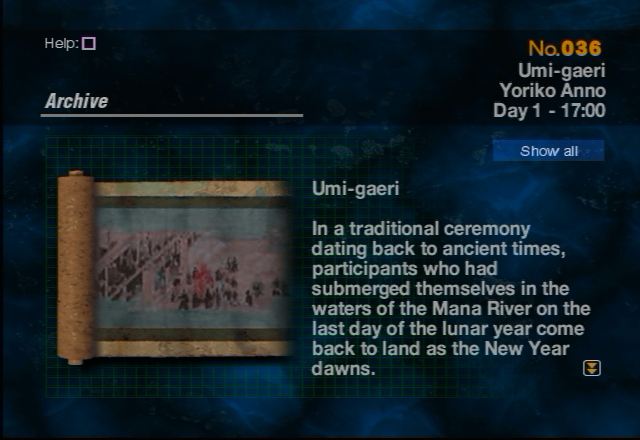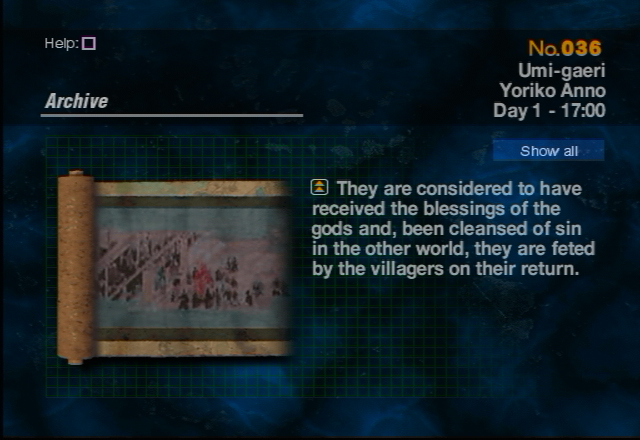 Literally "return from the sea", this is the counterpart to the
umi-okuri
(Archive 31).
Archive 037 - Origins of Mizuhiruko Shrine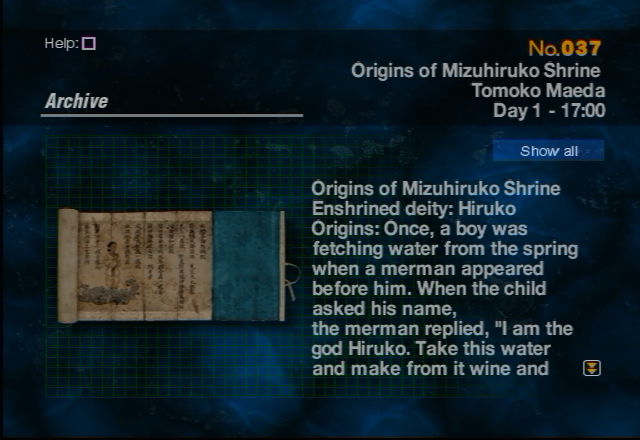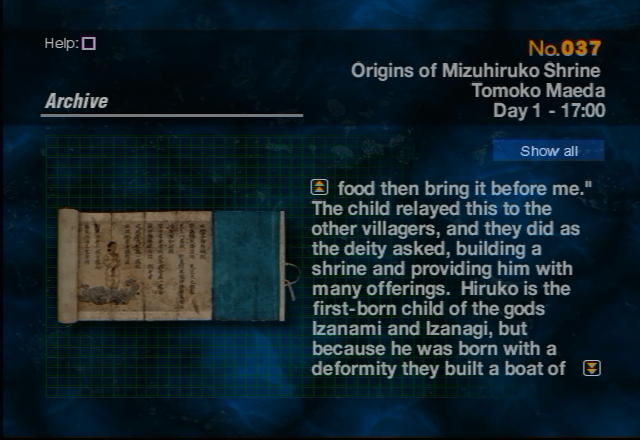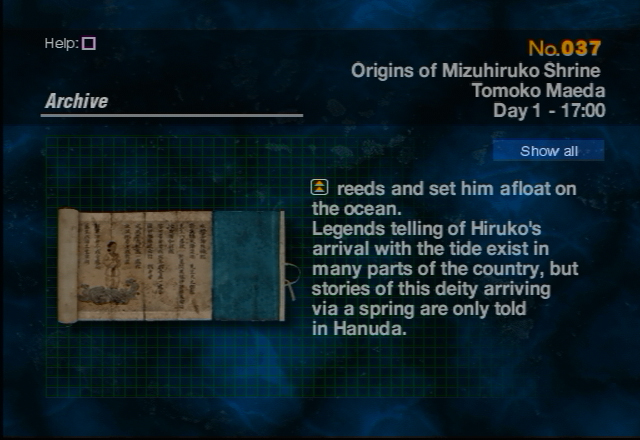 The god
Hiruko
("Leech Boy"), also known as
Ebisu
, is the first child of the creator god and goddess, as depicted in the archive. There are multiple versions of the tale, but it is generally said that he was born unformed and without bones, and was thus cast into the sea. He was found by a fisherman and his wife and later developed more fully, while still remaining deaf. Nonetheless, he is said to be jolly and mirthful, sometimes being called "the laughing god", and is still revered as the patron of fishermen today.
As the story says, being a god of the sea it's extremely unusual for a remote mountain village to have its largest shrine dedicated to him. Possible connections to Archive 11 as well.
Archive 038 - Misumi Daily Gazette