Part 16: A Fuckwit With A Foot In His Ass
Howdy, folks, and welcome back! Last time, on Secret of Evermore, we did a bunch of market trading, which I showed in video, because, seriously, who the hell wants that laid out in screenshots? Today, we're going to have an actual update and kick some ass in the Colosseum, so let's boogie.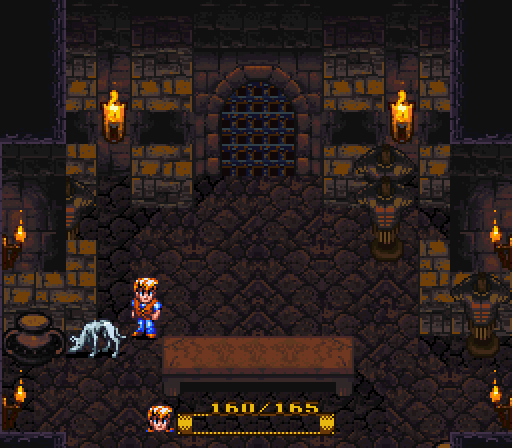 We were locked in this room last time, before we had to fight the Champion.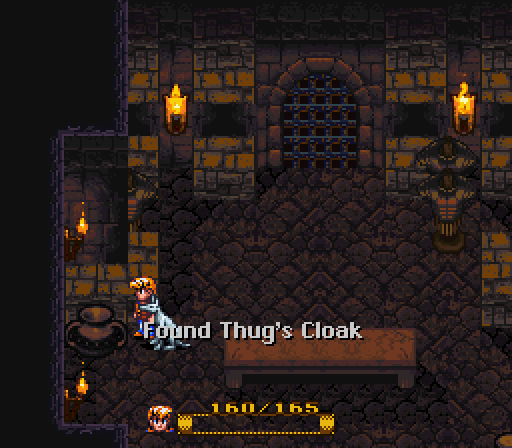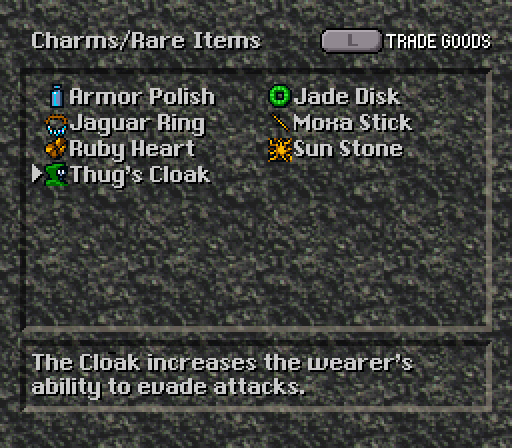 Ah! The Thug's Cloak! This increases Evasion, and according to my spirit-guide, I wouldn't be able to get this for a while.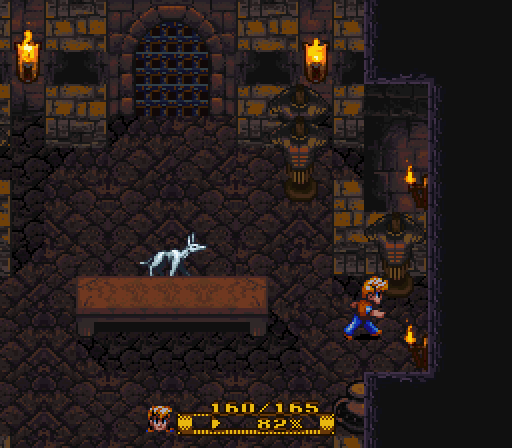 Over here, there's a hidden room.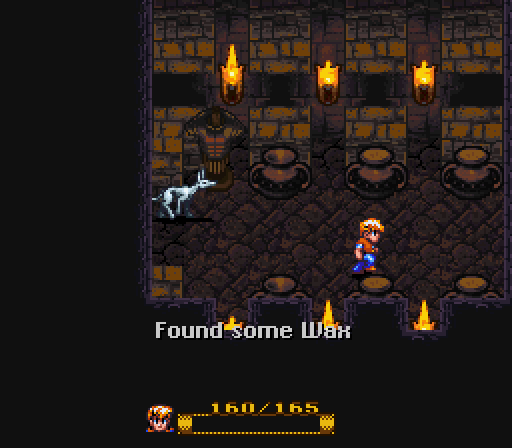 There's some Wax, a Call Bead, and cash over here.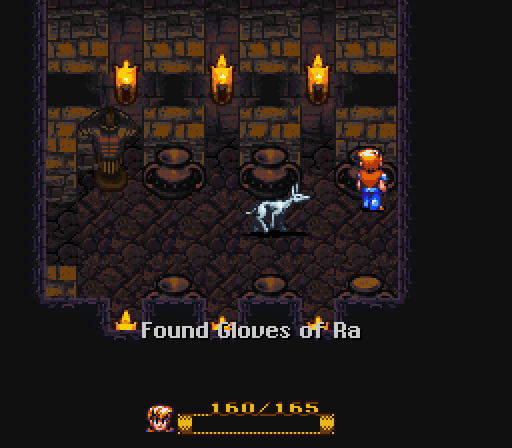 And these babies; if we had traded away the Moxa Stick, like some sort of fucking fool, we could have had these earlier.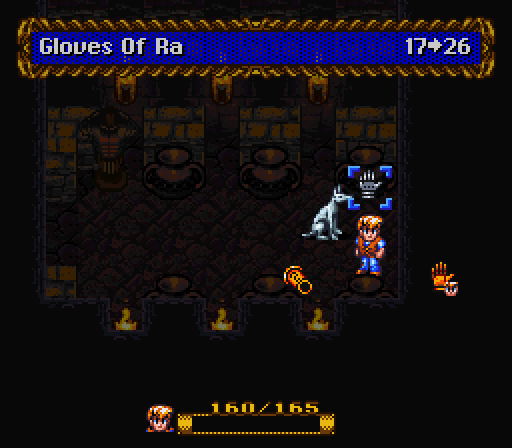 At this moment, we're pretty well equipped.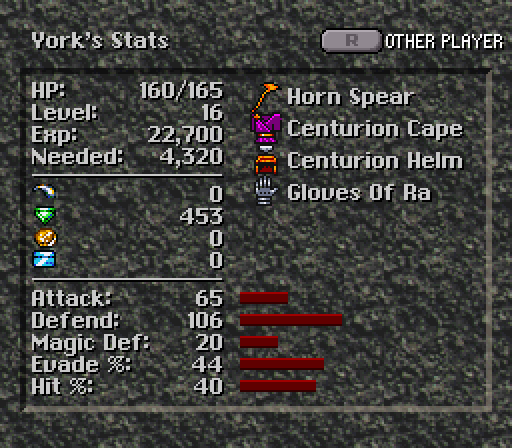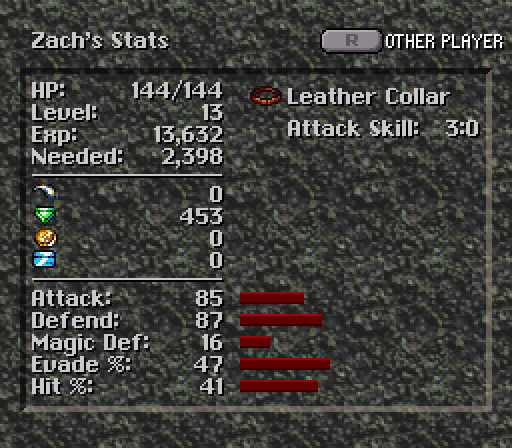 For once, our defense is higher than Zach's, but we've also got three levels on him and the most recent gear. Next update, he'll have something better, but for now, we're tougher than our dog!
Maybe not strength-wise, but Zach's a fuckin' beast.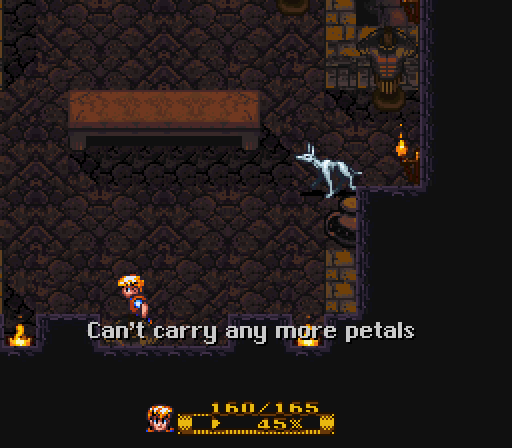 Petals? Why would I want one of those!? The Moxa Stick has made healing alchemy that much better, giving it a 25% boost.

The video starts here and ends after the boss fight!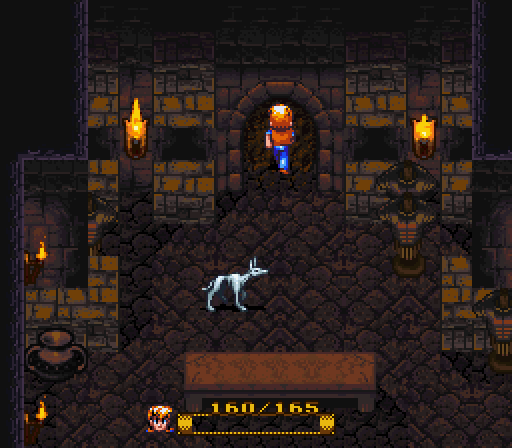 Well, let's get this over with.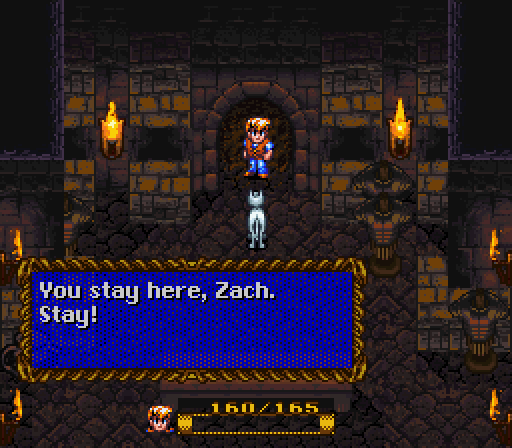 Yeah, he'd make it too easy. And it's not a hard fight to begin with.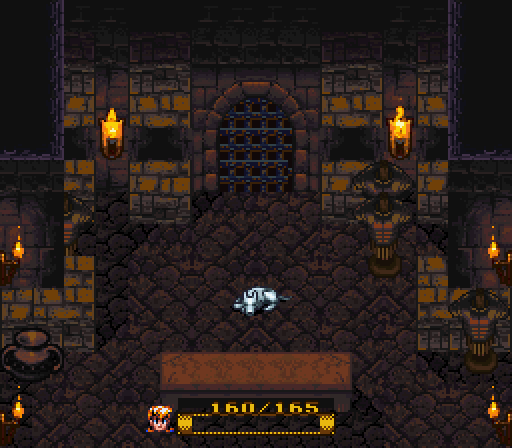 He's a good dog, isn't he? Snooze well, doggy.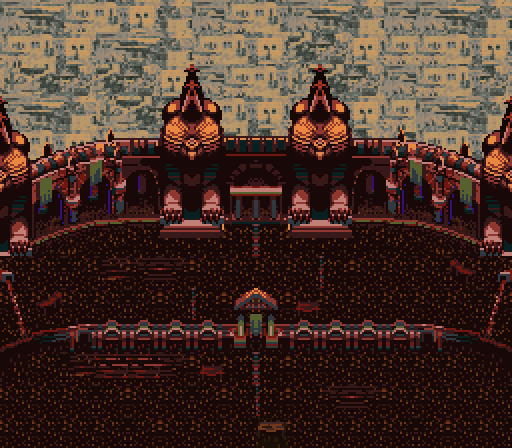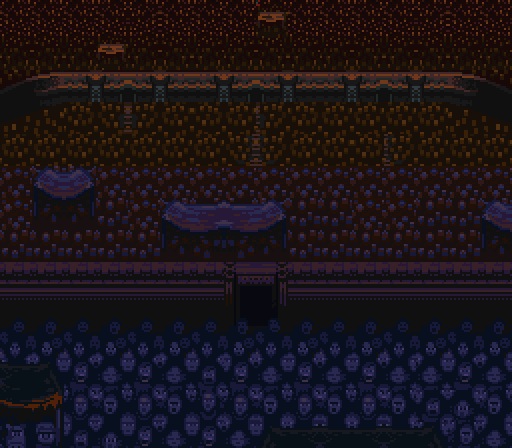 Holy balls, that's a lot of people.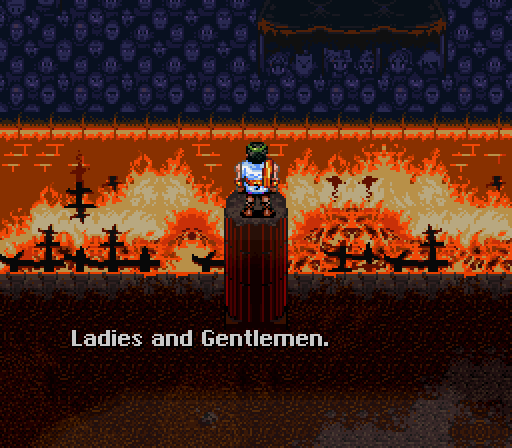 And those at those yahoos in the audience.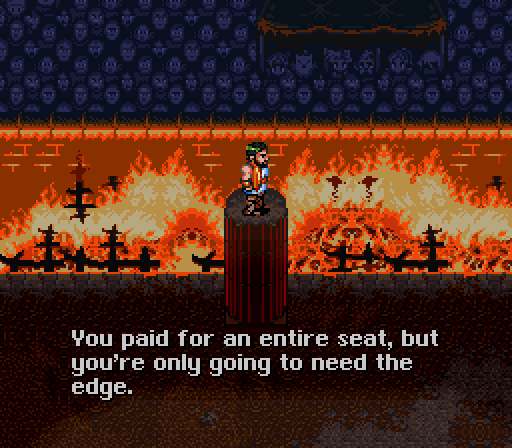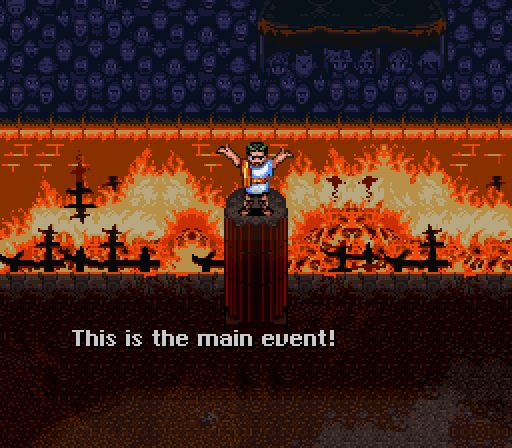 I think Pompolonius is living out a dream here. And who never wanted to be a stadium announcer?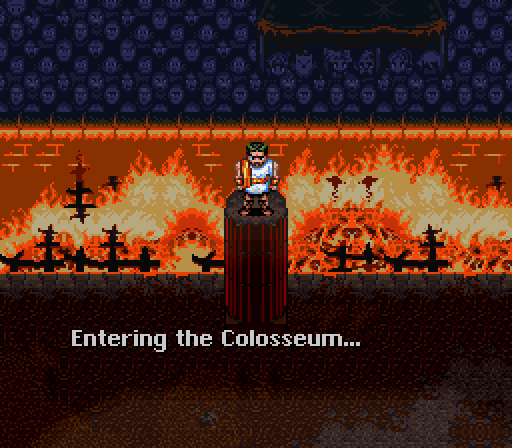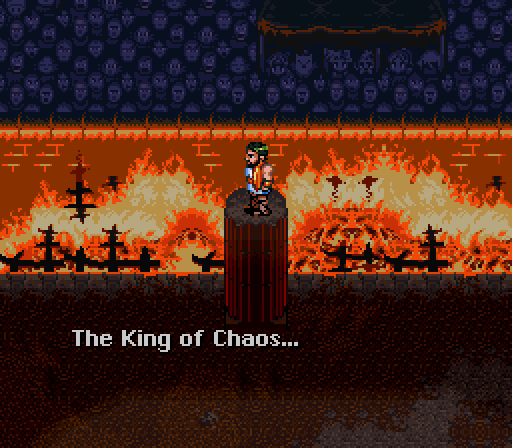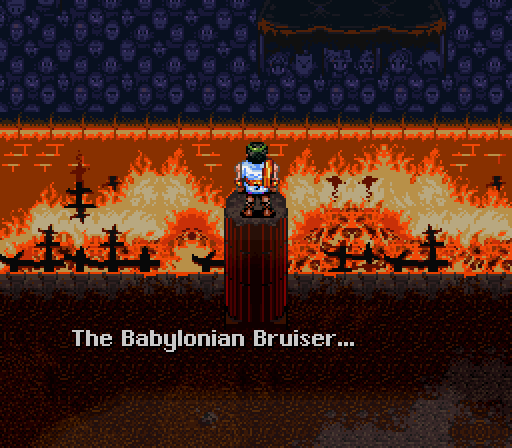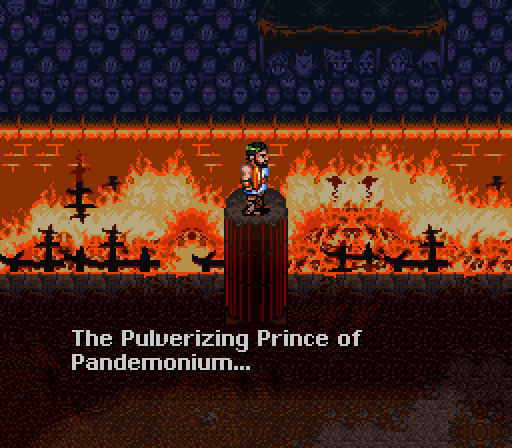 A jerk with too many names!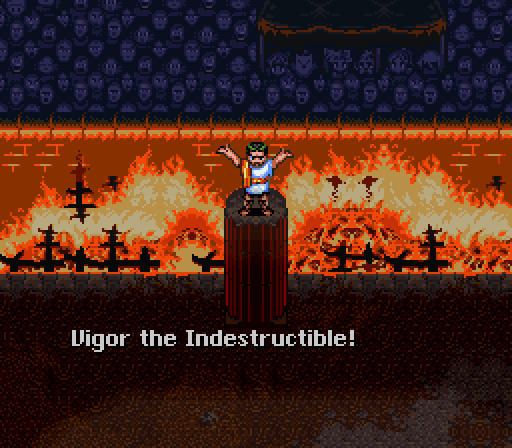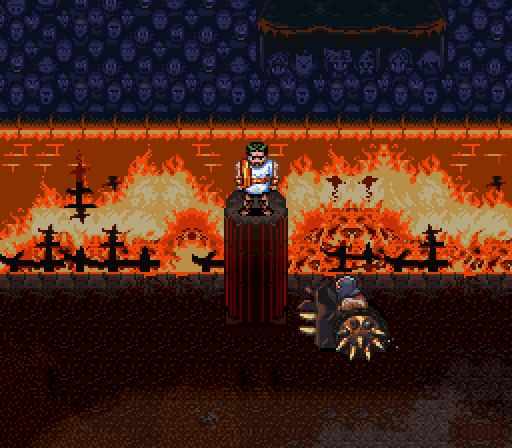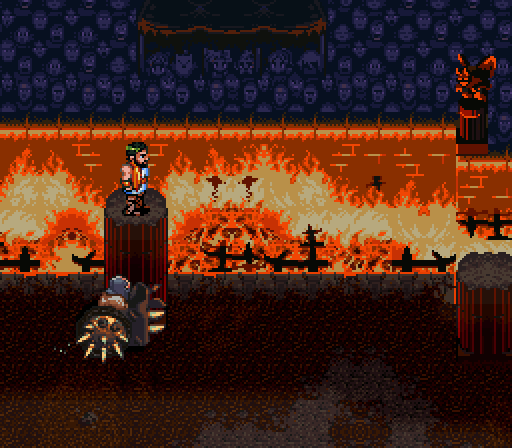 Yes, that goofy ass track plays over his little roll along.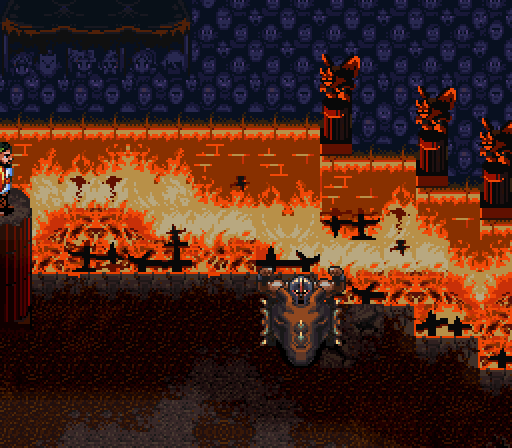 It might be my favorite track in the game. It's just so fun!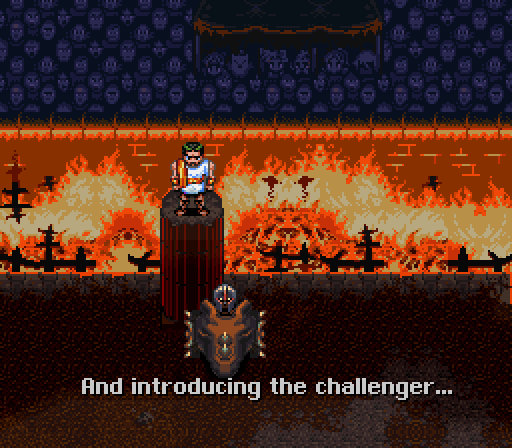 Yeah, let's introduce the guy who will be taking that spot.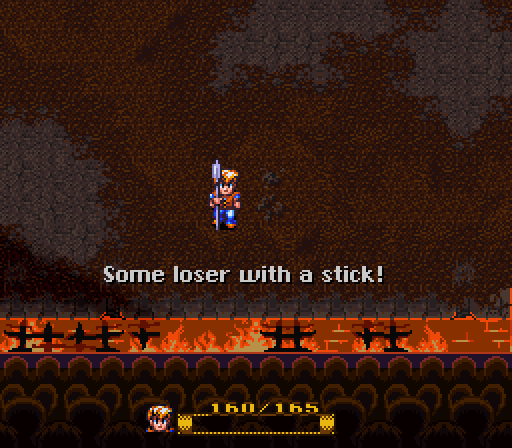 ...Well, that's not the entrance I imagined.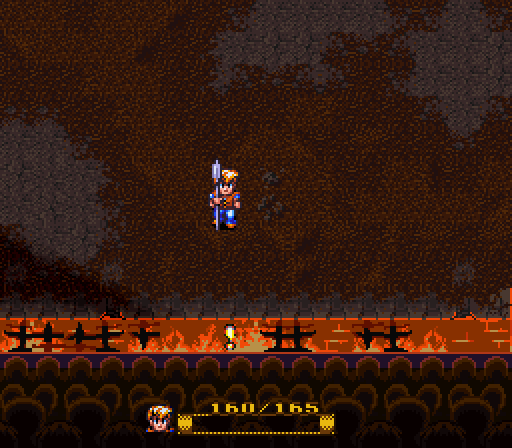 Neither was that, you dicks!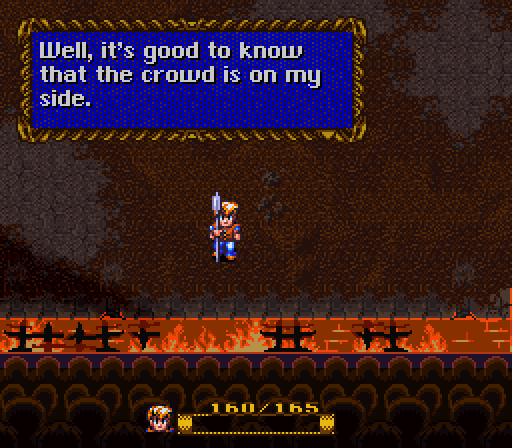 Alright, what goofy ass movie are you going to quote now?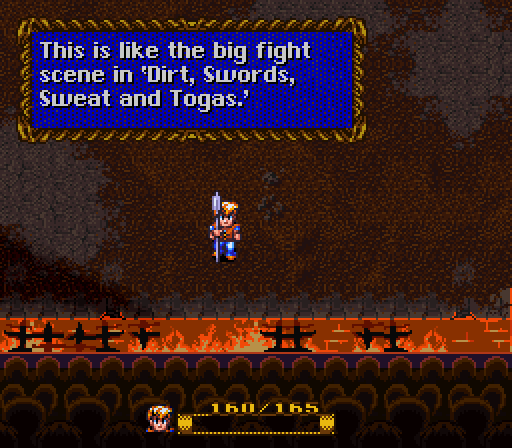 That sounds like the gay porn version of Spartacus.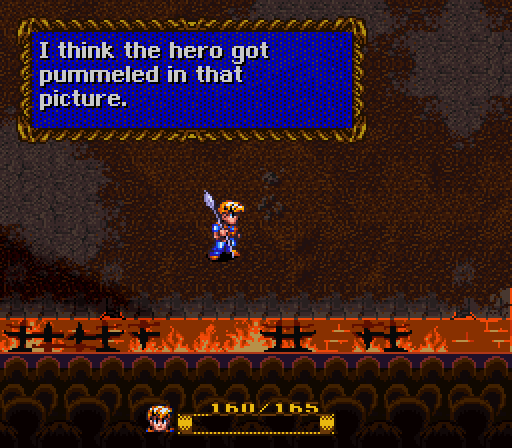 ...C'mon, can't you have more faith in yourself, York?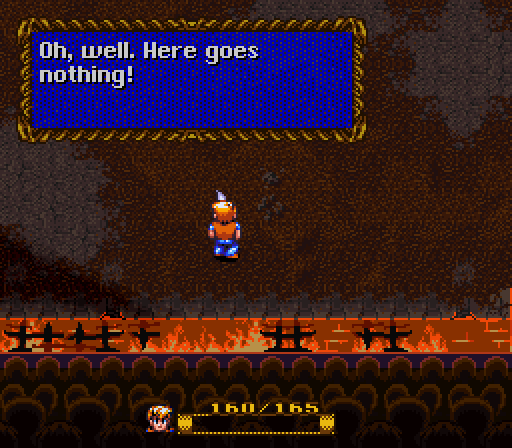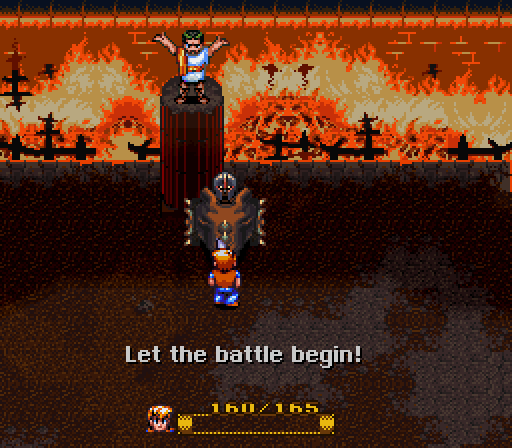 Alright, let's dance, Colosseum Crapface.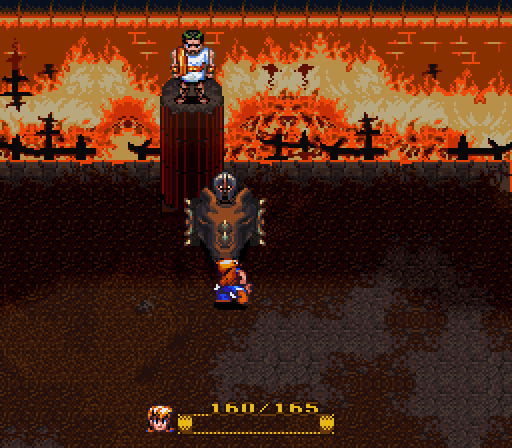 Before we can get smacked, I throw down some alchemy.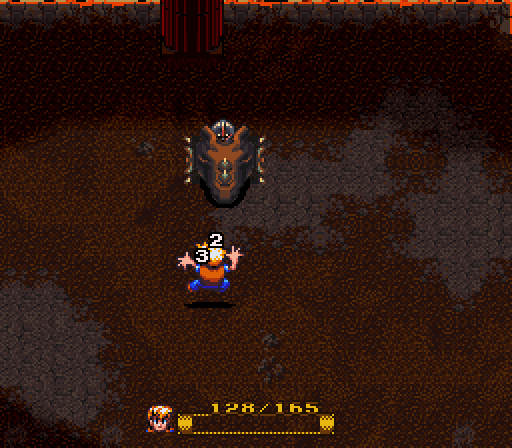 Vigor has some power behind his attacks, as befitting a muscle-man in a spiked chariot.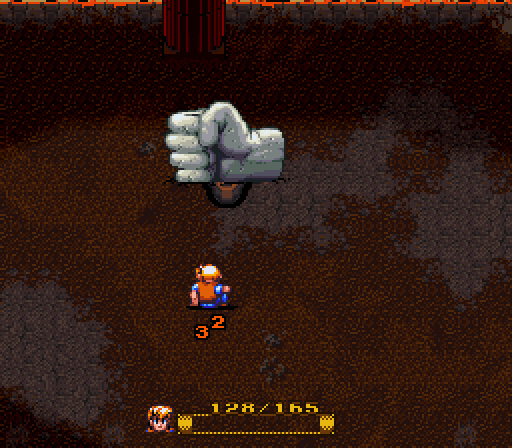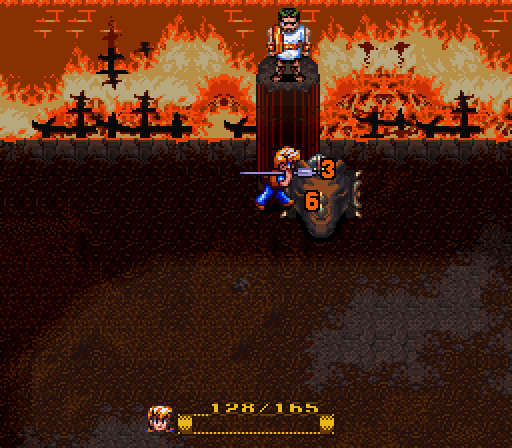 He has 1,050 HP to his name, which sounds like a lot, doesn't it? Salabog had nearly double that, but our damage output is a lot better now.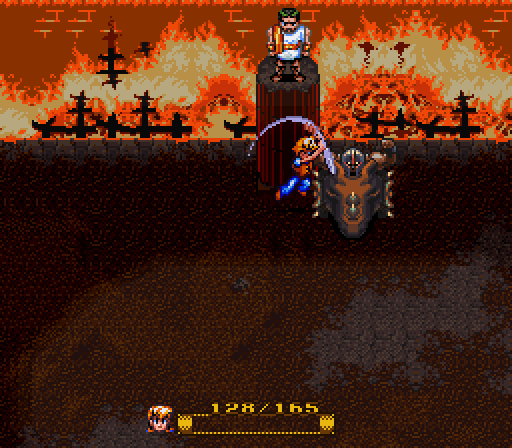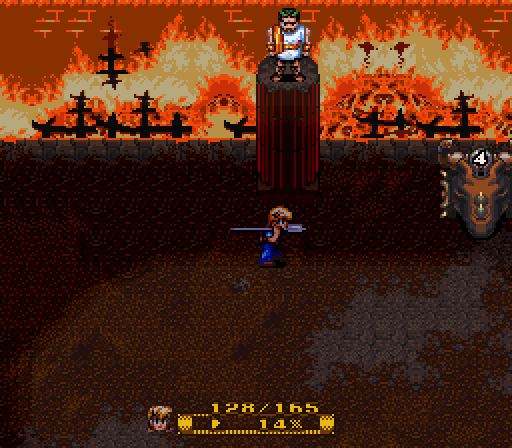 We also can't hit him from the front or sides. That chariot is more than just a showpiece; it's a huge defensive barrier.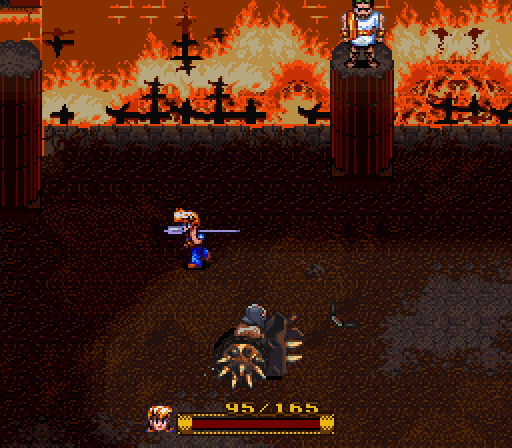 He also has some ranged attacks, including this boomerang. Like every video game boomerang ever, it travels in a small arc before returning to Vigor.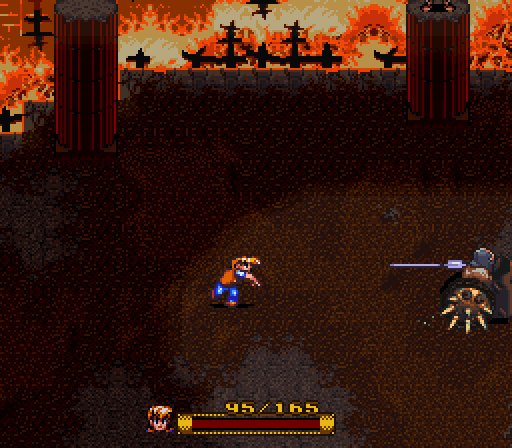 He'll tool around the arena, while we have to work our way behind him.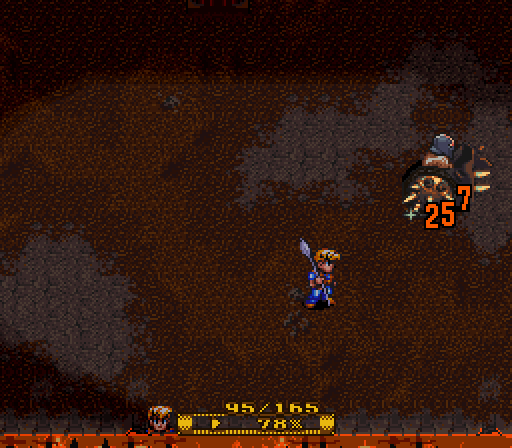 Had you ignored the Spear until this point, you're just making things harder on yourself. Not only does it simplify fighting Salabog, but this fight is also more of a pain in the ass if you have to wedge yourself into his crack to hit him.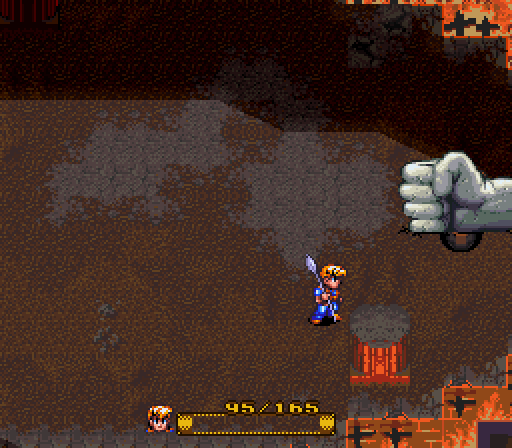 Alchemy does its part to help, but his magic defense is pretty good. At level 3, Crush is getting a little over 60 damage.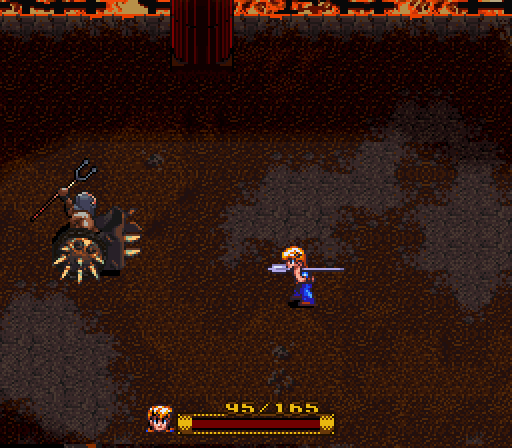 Yes, he has a trident to throw at you. I'm not sure why.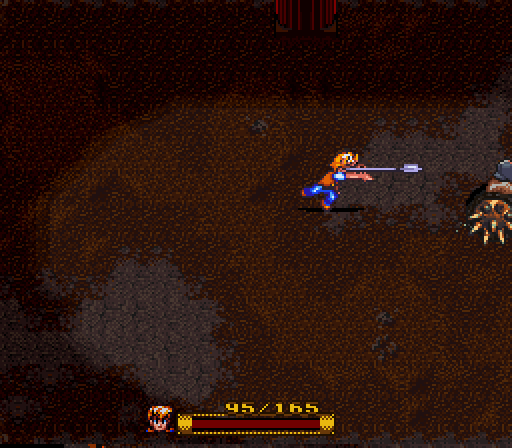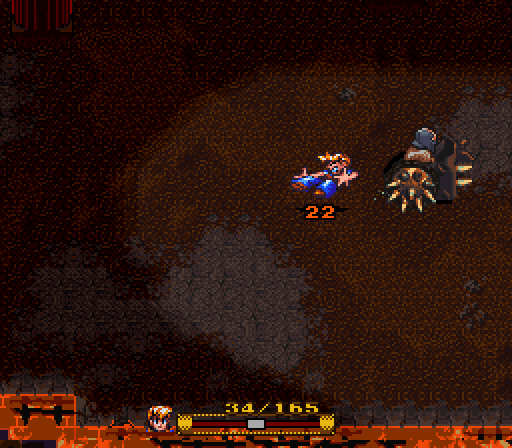 This is one of those fights that isn't easy to show off; Vigor is constantly moving, requires you to hit him from behind, even if he does have a easily avoidable pattern, but it works better in motion.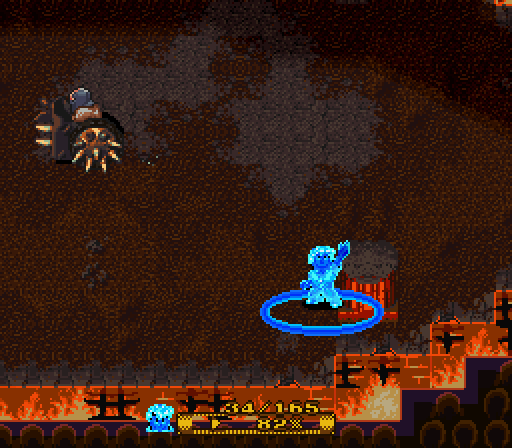 Keep your health high, because, as I said, Vigor has some good power behind his attacks. Then again, one of his attacks is winging a trident into a teenager's back, and that would kill me, as an adult with many layers of fat.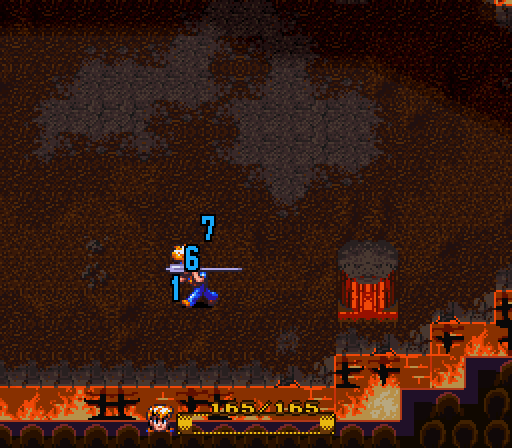 Oh, yes, Moxa Stick, you'll come in handy. As long as we keep using Heal, it'll keep growing stronger. If I do it right, I'll be able to outpace our max health with Heal, which means we'll never need another healing item!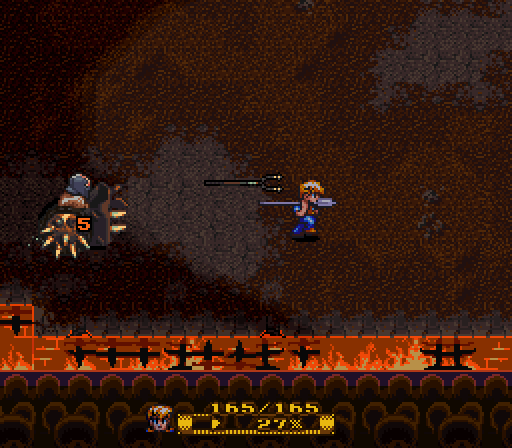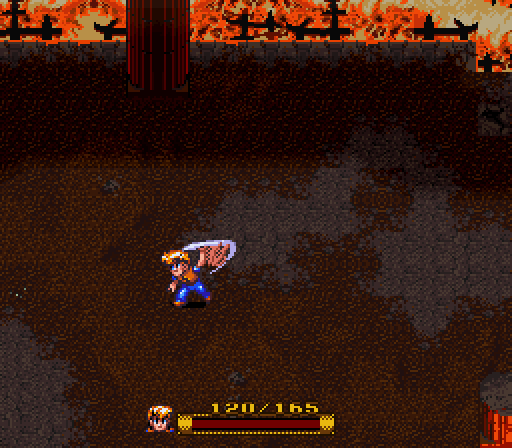 I'll teach you how to throw a pointy stick, you shitlicker!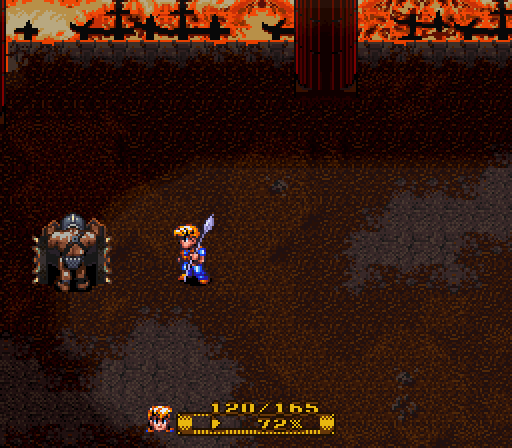 And, yes, he has an ass to show off. I figured someone out there would enjoy it.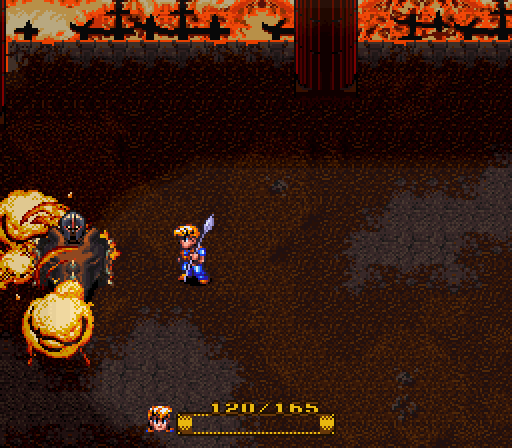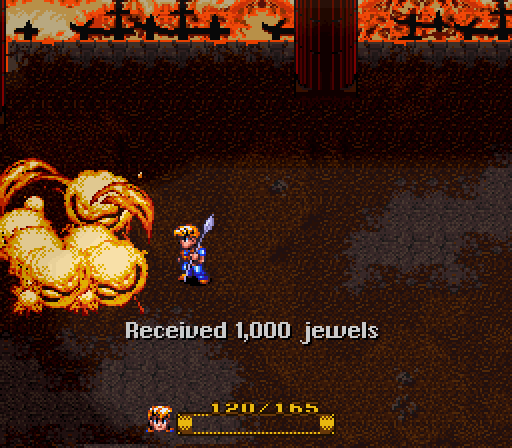 He then explodes into a pile of cash. Video games are awesome.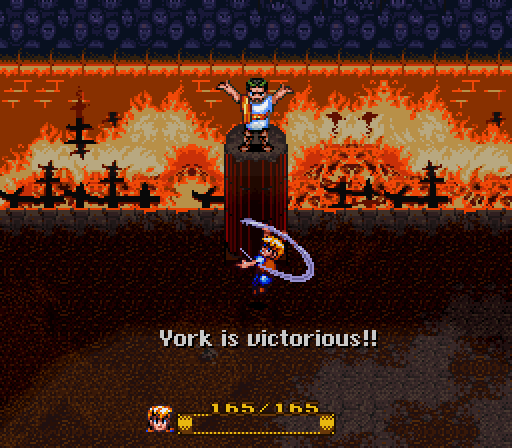 York acts like a spaz after winning the fight, but I think he's entitled to that.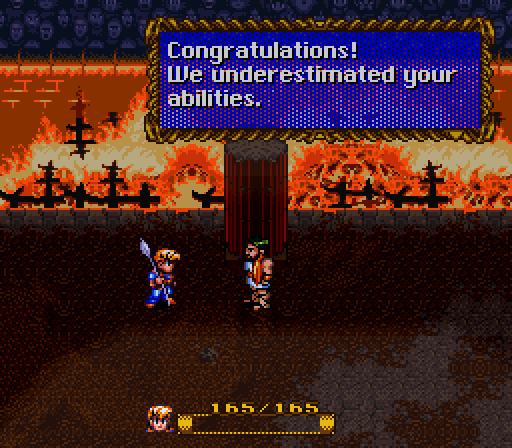 In all fairness, so did he.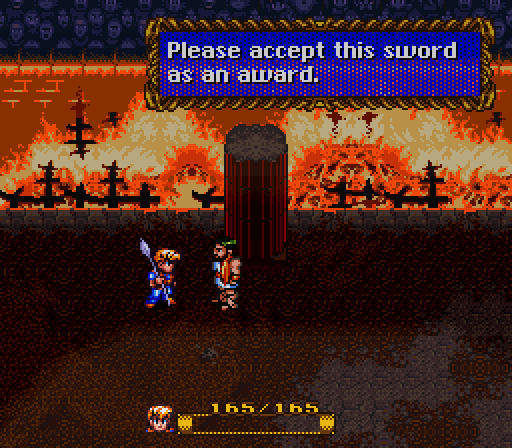 A new weapon!!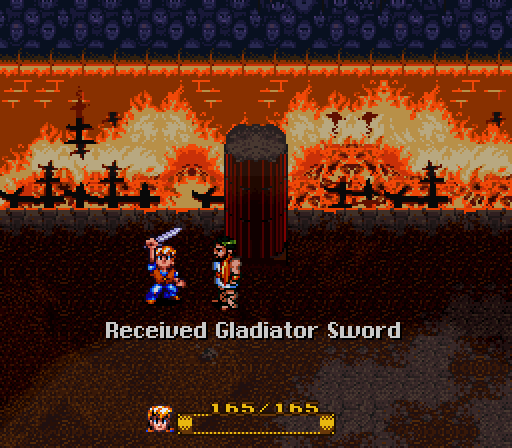 This sword has 20 Attack Power, just like our Horn Spear, but with the Silver Sheath's bonus always being active, this sword is currently stronger than the spear.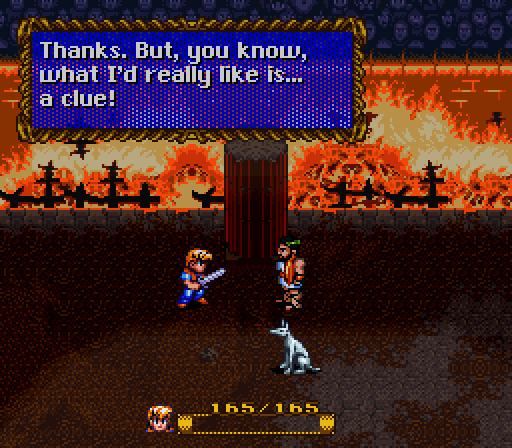 It's a better sword. And an actual sword, as compared to the bone we had before.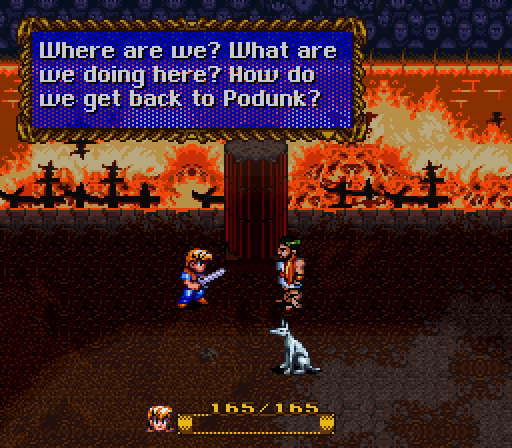 What makes you think he knows? I'm pretty sure he thinks a Podunk is probably something in the desert that wants to eat his colon.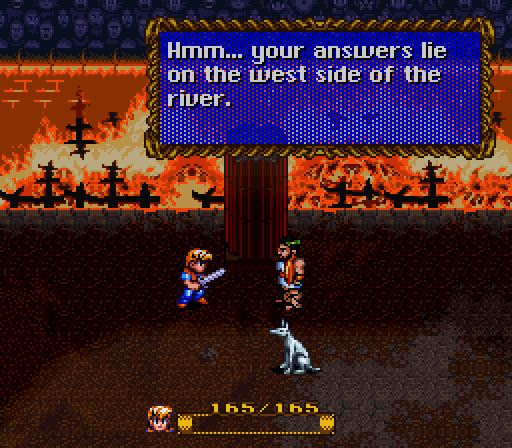 None of you fuckers say a word about treasure over there.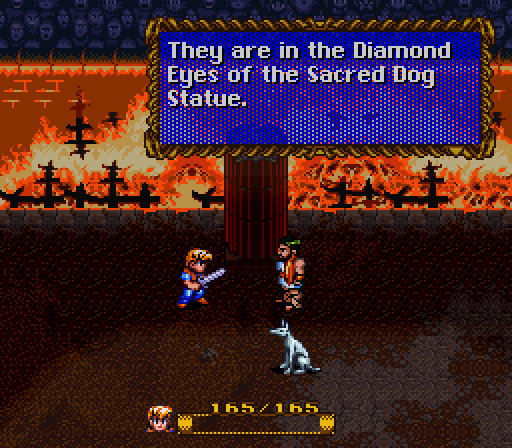 I'm imagining these eyes look at you like the Hypnotoads'.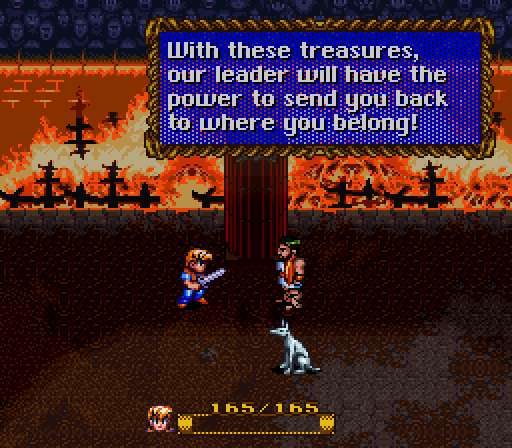 The weirdo in the red cape and white hair? I could see that; he seems like some sort of wizard.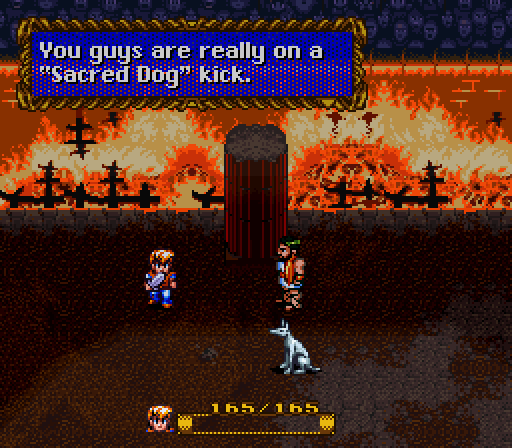 Well, it is like their local god or something. If I saw proof of my god wandering around, I'd definitely keep mentioning it.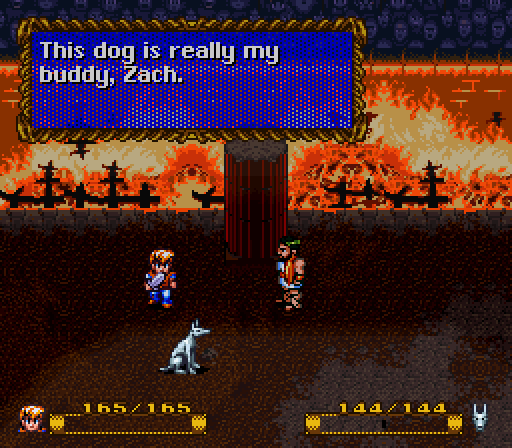 Well, he looks more like his old self now than he did before.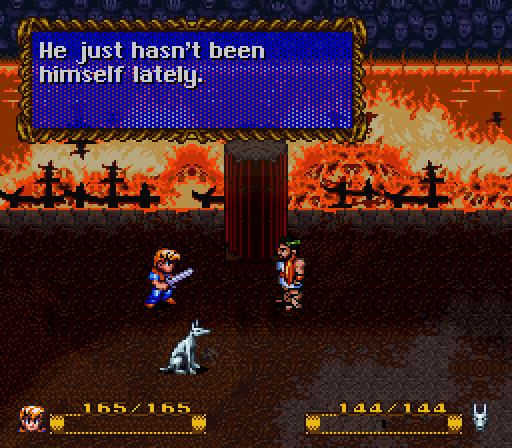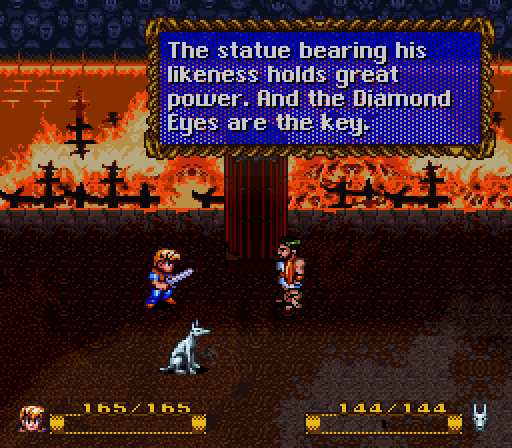 Alright, so we've just gotta go find some diamonds, slap them into the statue, and we can get home?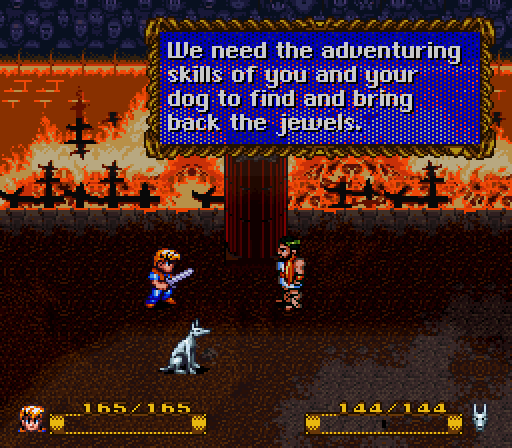 Well, that sounds--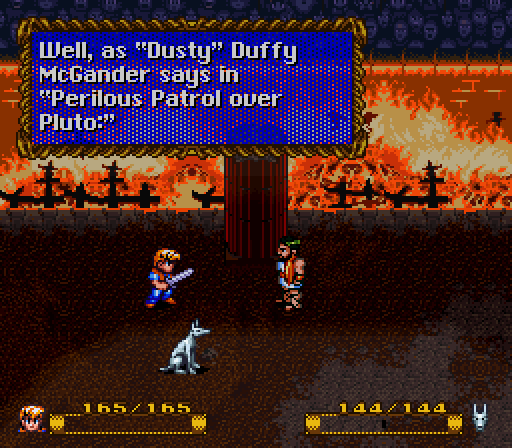 Ah, hell.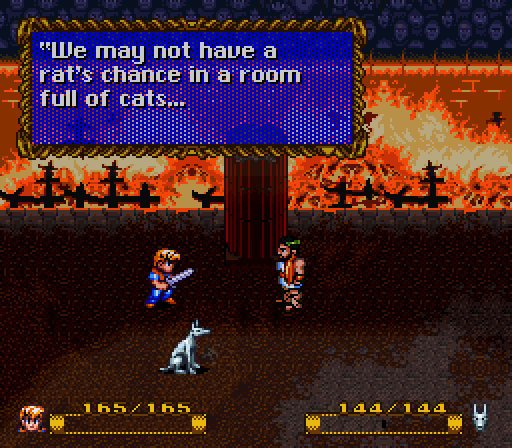 Uh-huh...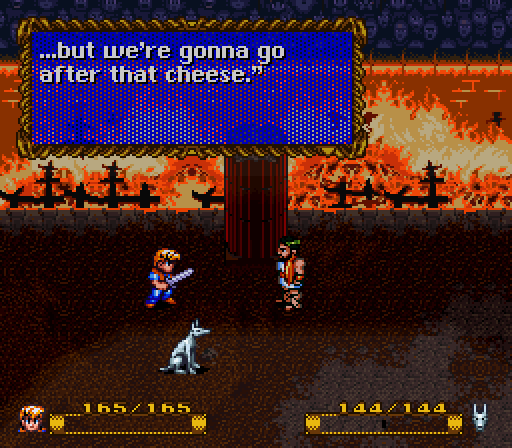 I can't even think of anything to say here.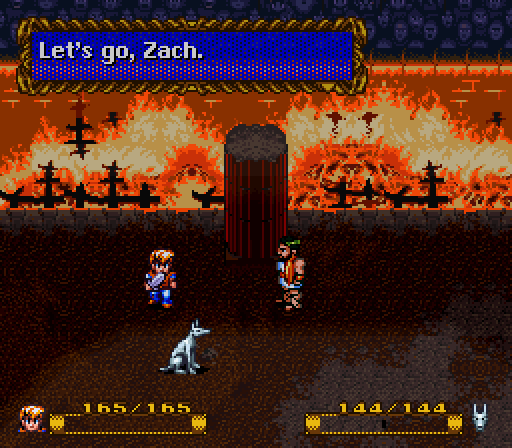 Let's roll out, pointy-eared buddy.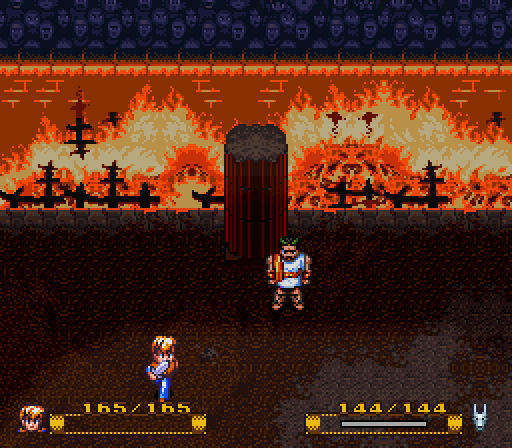 This is also where the video ends, if you were watching.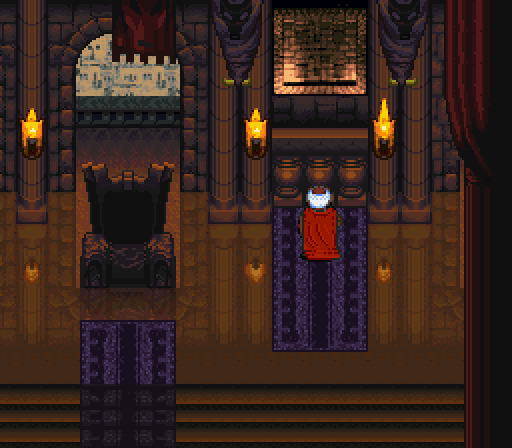 The top of his head looks like a chocolate egg.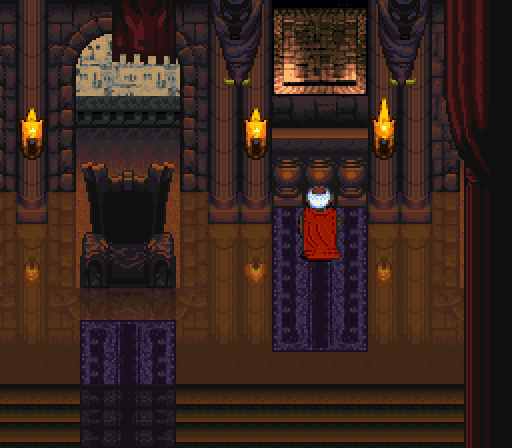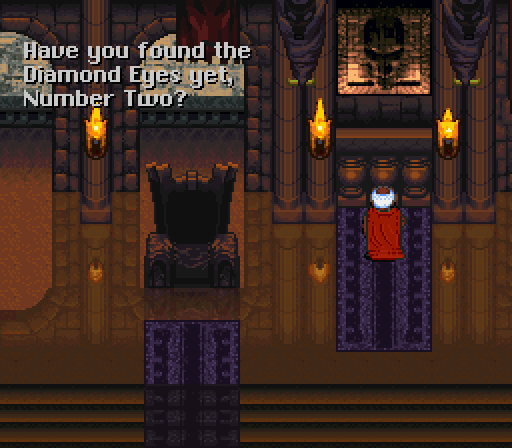 Oh, it's just Picard.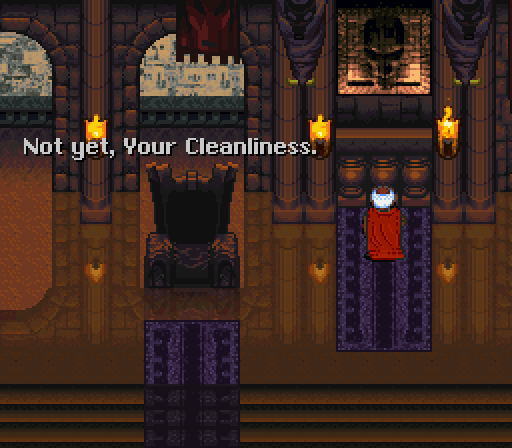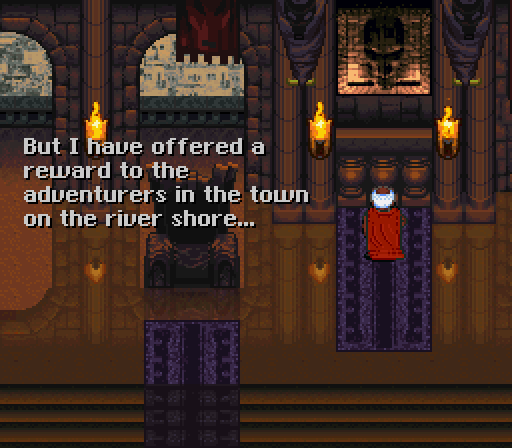 ...Cleanliness? Is the spooky wall-guy obsessed with being clean?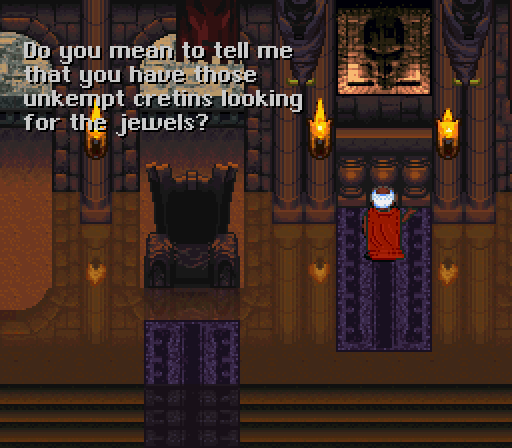 Uh, we'll Windex them off before we give them to you.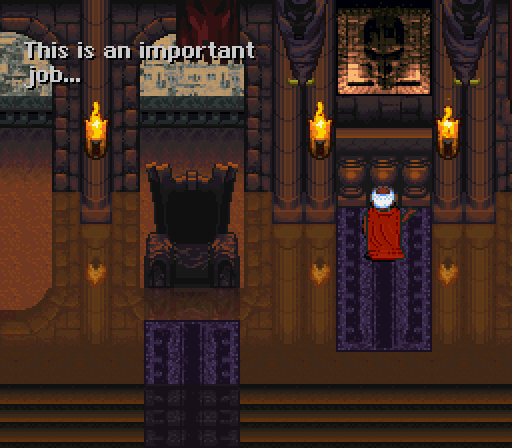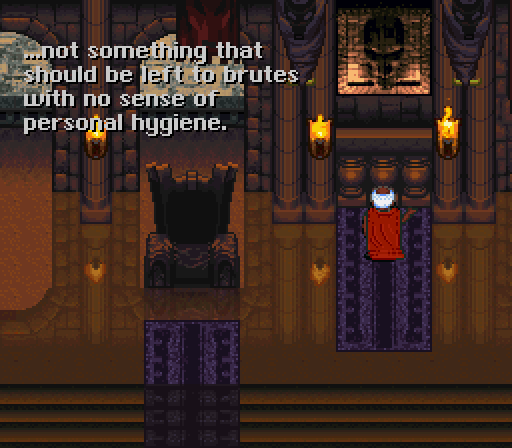 Alright, fine, we'll slap on some Secret before coming to see you. Yeesh.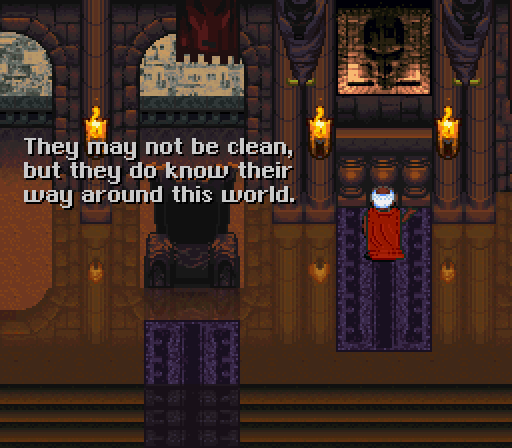 Have you seen that fucking desert out there? I don't know my way around there! Nobody does!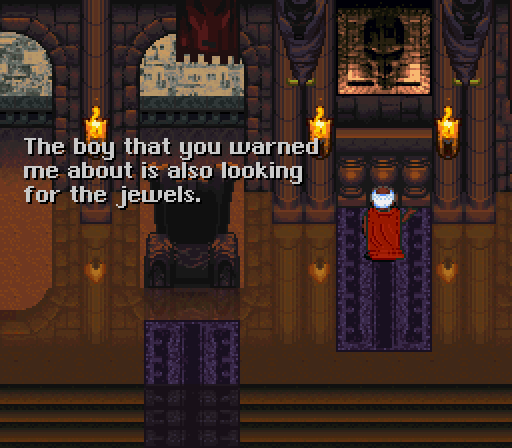 Because Pompolonius, some guy who works for you, told us to! You should know that! We're technically working for you!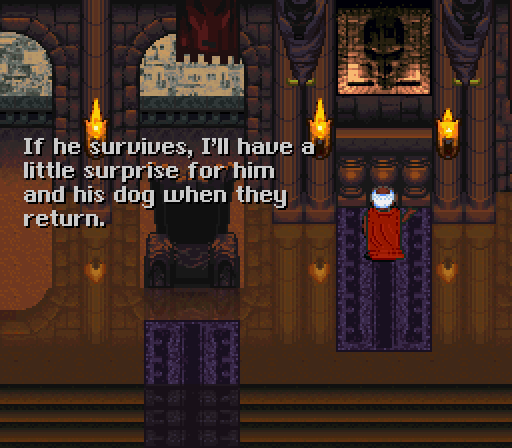 I'm going to Crush your testicles if you try anything.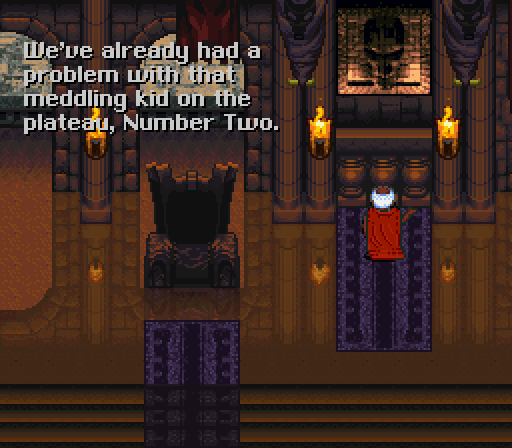 And his dog, too?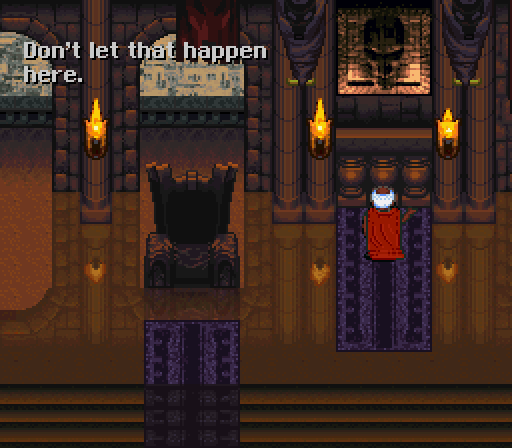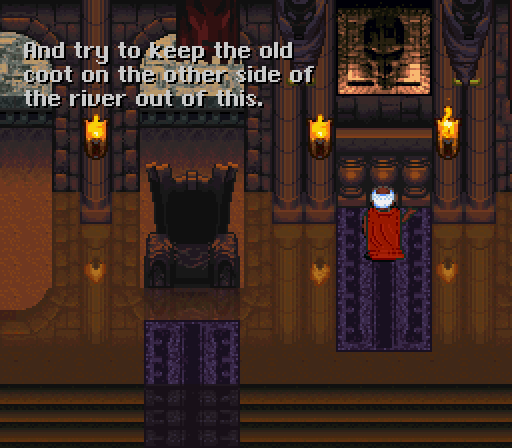 ...Old coot? I bet that other side of the river is the west bank, where there's treasure.

I hope you're all happy about that.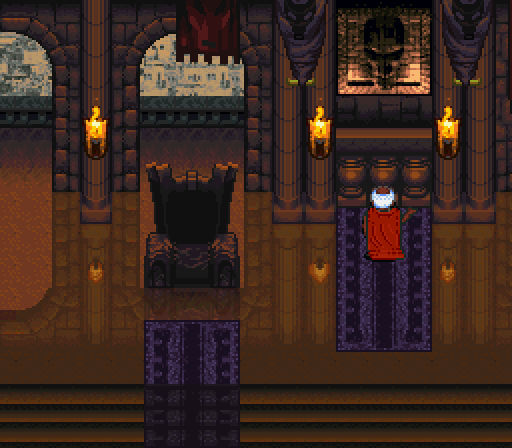 If you didn't click the Tindeck link above, you should. It's pretty well done, and it gives me the heebie-jeebies.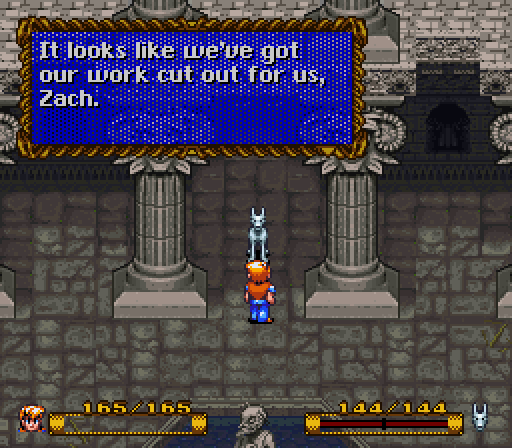 Eh, nothin' we can't handle. We did survive a volcano exploding.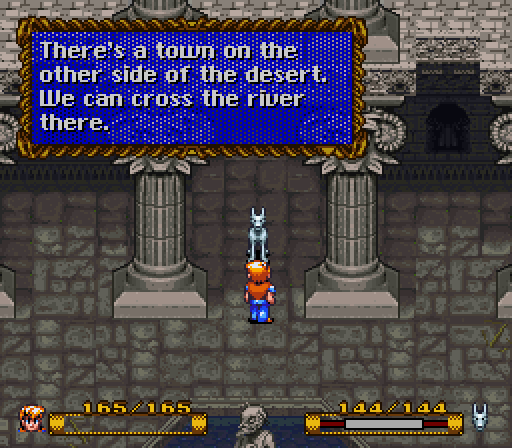 Yes, yes, on the west side of the river. We'll get there.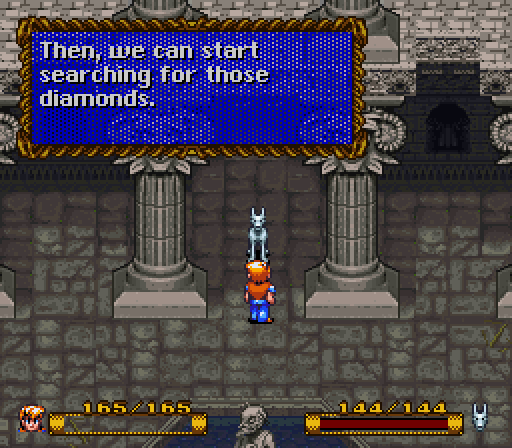 Not this update, though. We'll get there next time, but for now, we're taking a break.
Stay tuned!