Introduction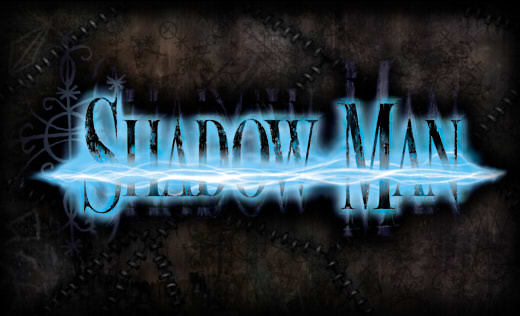 This is the Deadside,
the Wasteland, the nothing
beyond the bone-backed gates. Here the true darkness
at the heart of all things
is made real.
What we see in death's dominion
is as void from a dead man's gaze, as cold
as the light from a dying star.

Dr. Victor Batrachian
There is a place beyond death, where every soul that has ever shuffled of this mortal coil finds its spiritual home. It is a place that has no boundaries, no hope, no past and no future, trapped as it is in an unending present. A country of the dead, where the massed ranks of billions upon billions of souls range across a limitless expanse to a dead horizon, shuffling through the echoing halls of vast, funereal palaces, trudging over blasted plains, putrid with morbid vegetation.
This is the place known as Deadside.
For many thousands of years, the Shadow Men have protected the world of the living against threats crossing over from the spiritual plane known as Deadside – the place where everyone goes, without exception, when they die.
Michael LeRoi is the current heir to the mysteries of this ancient lineage – bearer of the Mask of Shadows. When darkness falls, he becomes the Walker Between the Worlds, Immortal Voodoo Warrior, Taker of Souls, Lord of Deadside...
...the Shadow Man.
____
Shadow Man is an action-adventure game from 1999, produced by Acclaim. It's been a favorite of mine, and I noticed that no one had done an LP of it yet. It's a horror game, but not survival horror. The gameplay focuses on shooting, platforming, and exploration. It's a game that was modeled after the Super Mario 64 method of 3D adventures, in that gameplay revolves around collecting a special item that allows you to open doors. In SM64, it was stars, in Shadow Man, it's Dark Souls. Shadow Man also took a page out of Ocarina of Time, in that it has a lock-on aiming system, in a time when that was uncommon.
Shadow Man was an attempt by Acclaim to create a new franchise. The first game sold well, but the sequel apparantly killed the series. But regardless of how the second game was, the first one was quite good for its time. The gameplay is somewhat outdated now, as the 3D action-adventure genre has evolved greatly since then. However, the atmosphere and story of the game still appeals to me, even if the gameplay is a bit generic.
____
OK, let's get started!
Videos
The Map
The map seems incomprehensible at first glance, but begins to make sense as one progresses through the game. For reference, we begin the game in Bayou Paradis, in the upper right-hand corner. The areas in the white area on the right are places in Liveside, the rest is in Deadside.