Part 76: Ritual of Unsealing: Phase 1
Update 76
Time to wrap this first one up.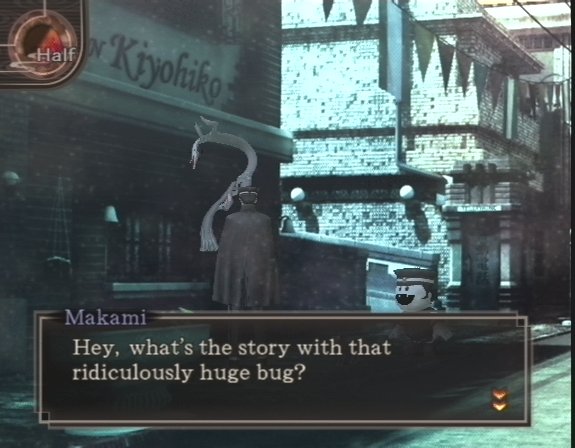 Makami
: "We can't have that thing thinning out the human herd! Huh? You don't know why? It's 'cause, you know... It's just 'cause! Look, you gotta do somwething about this. You're a summoner, right?"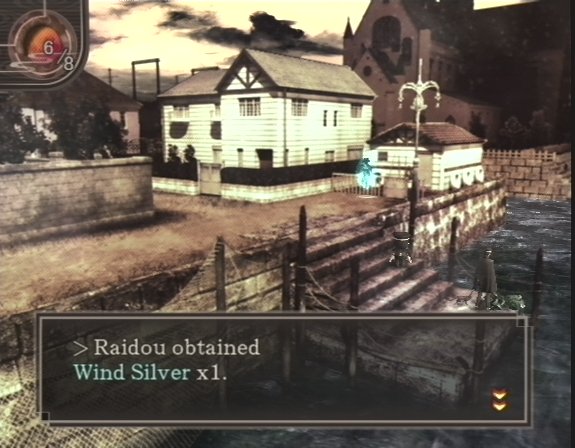 Well, the Makami is right. Getting rid of humans is the job of regular demons, not GODDAMN HARBINGERS OF THE APOCALYPSE.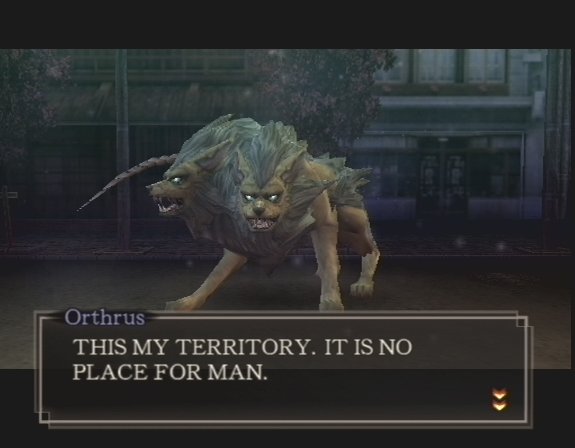 Orthrus
: "WHAT DOES MAN WANT?"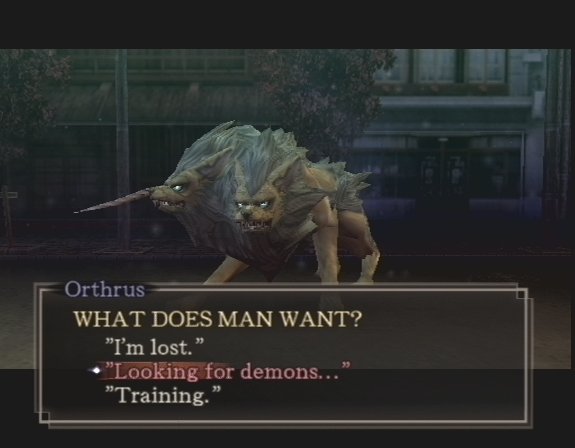 Orthrus
: "HARD AT WORK, GOOD LUCK, SUMMONER. NIGHT SKY HAS STARS. I WANT GO TO STARS."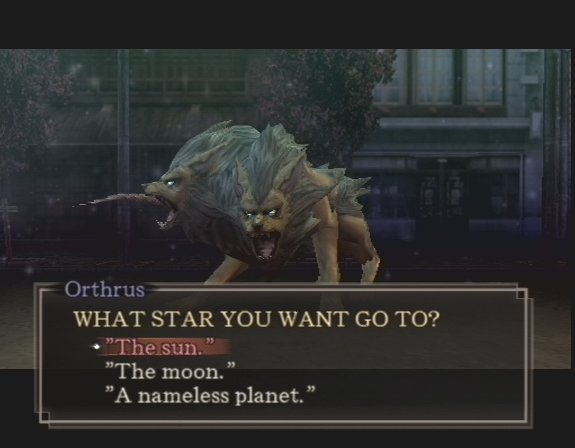 ORTHRUS
: "SUN... SACRED... I WANT TOUCH IT. I FEEL GOOD. I LISTEN WHAT SUMMONER WANTS."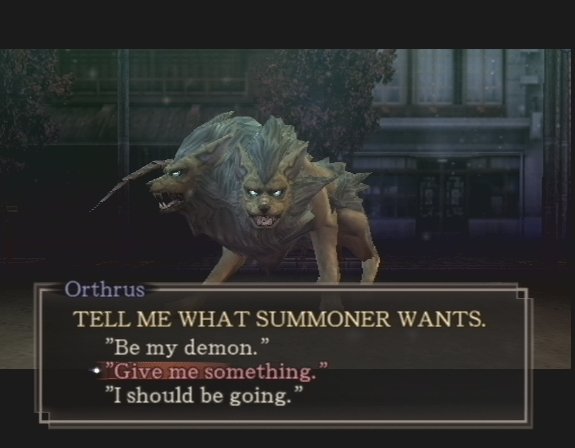 And then negotiation is succesful, but Orthrus decides to be an asshole.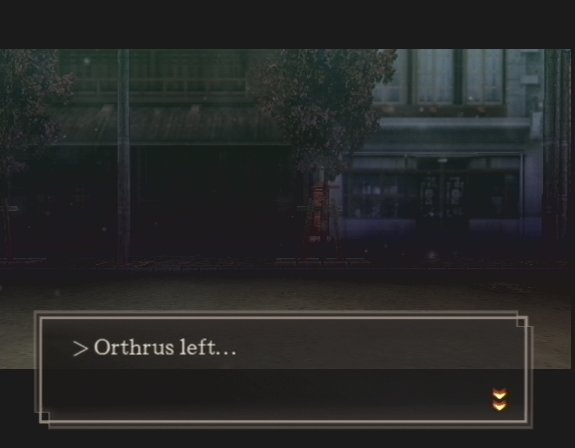 Damn you, giant fire based thing.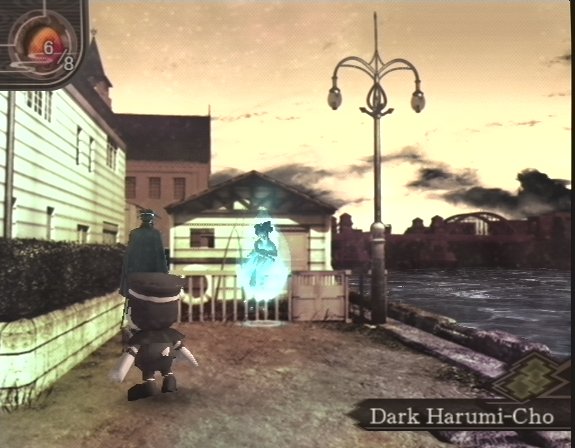 Nakisawame is here, so there must be something of importance nearby.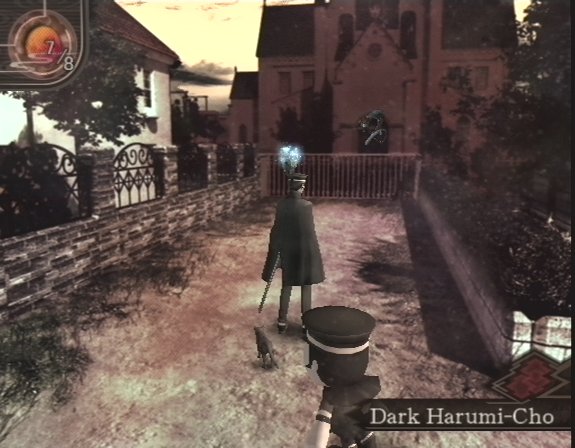 Ah, there it is. Baek Yong. Not accesible from this side.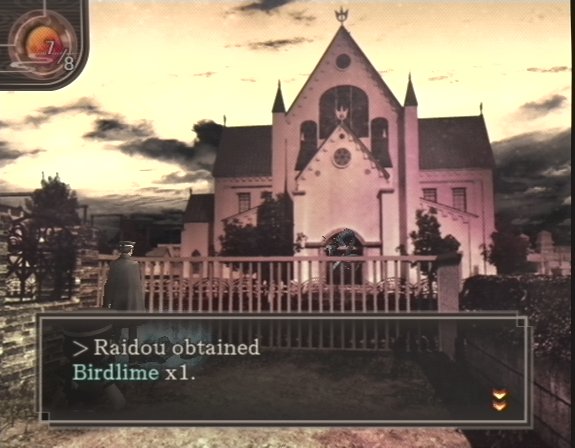 Always appreciated but fairly superfluous since it is neither rare nor expensive. Hell, if I recall correctly it is even a standard drop of some enemies!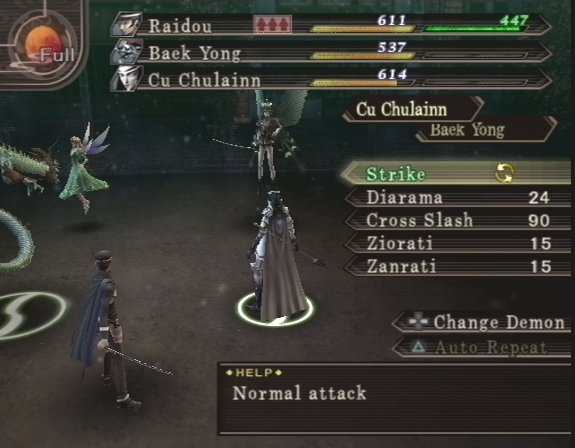 This must be the fastest demotion from special boss to regular encounter.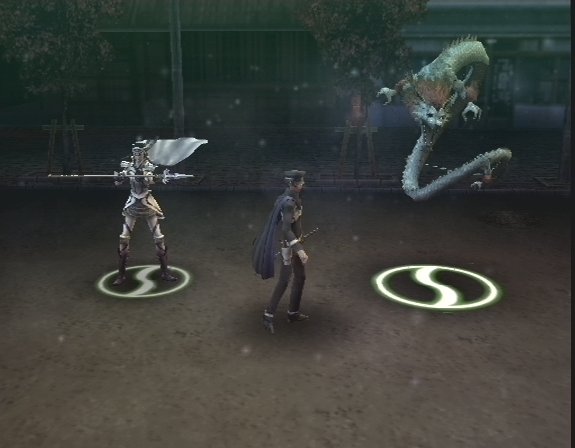 Hell, even Raidou in his victory thing is disinterested by them. Oh well.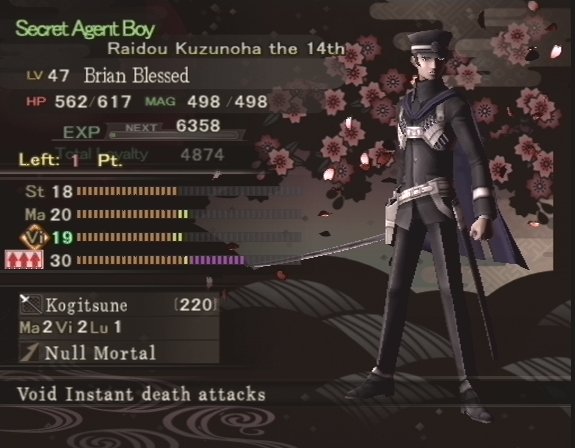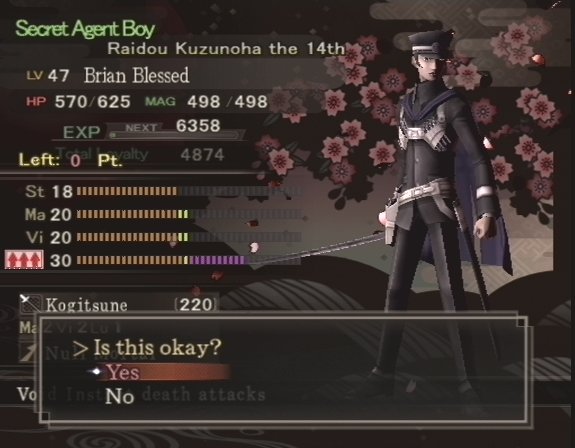 More vitality, that is a lot of Life. What should be the next level up?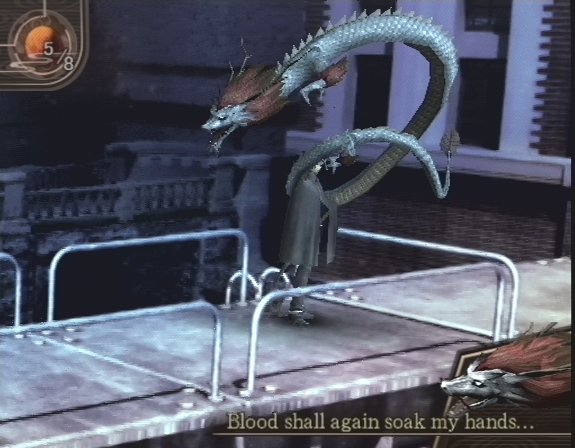 Since the church is not readily accesible from that side, the only other option is to use the wind pathway shown in the previous update.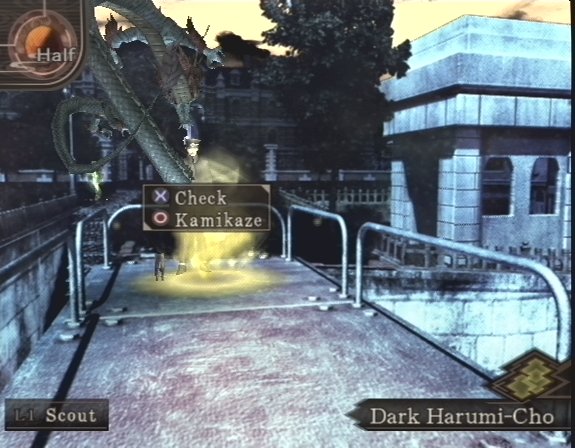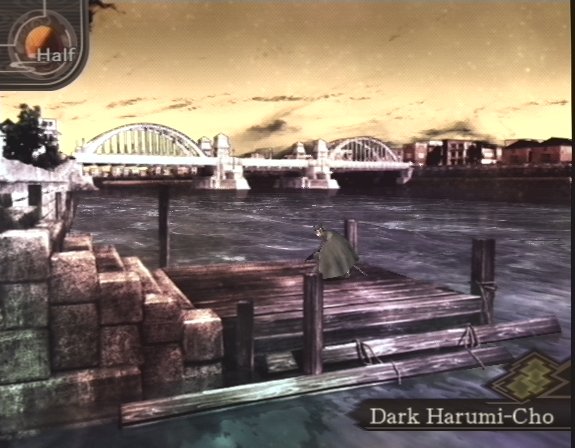 And sure enough, that is the route to be taken.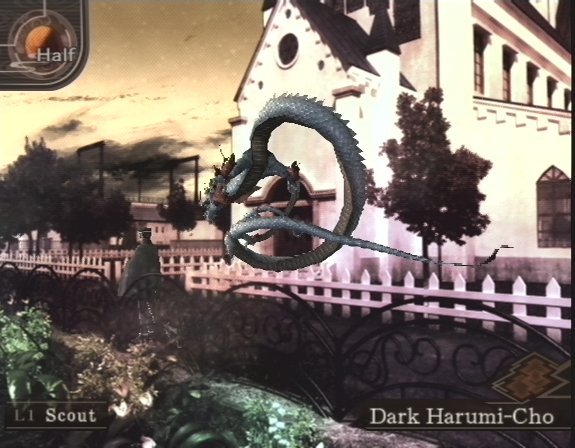 There it goes, just in front of the Catholic church.
The first guardian: Baek Yong.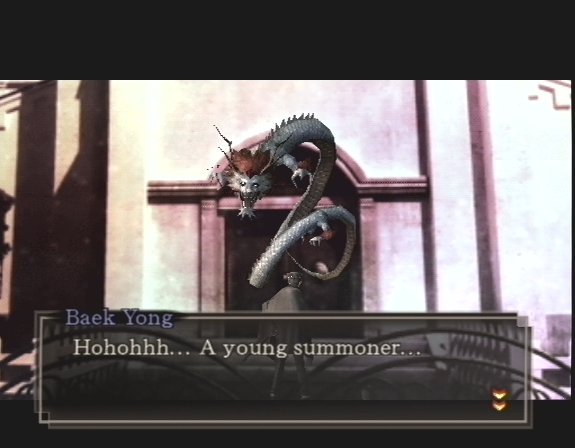 Baek Yong
: "I admire your passion in rising to the challenge of the Ritual of Unsealing. Having said that... The Ritual dictates that I must deliver the weak and unworthy to their deaths. So, then... Will you live or die? Let it begin! The first trial of the Ritual of Unsealing! I, Baek Yong, shall be the one to pass judgement upon you! Show me your true strength!"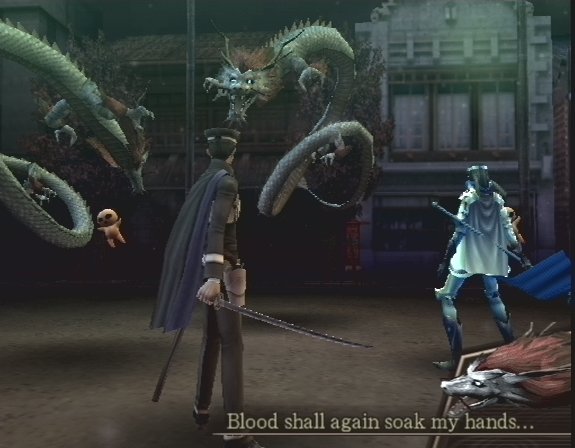 Ah, beating Baek Yong with Baek Yong.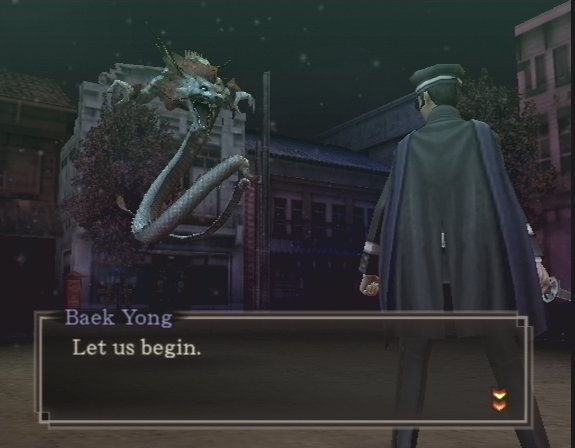 Baek Yong
: "See if you can withstand the mighty gale!"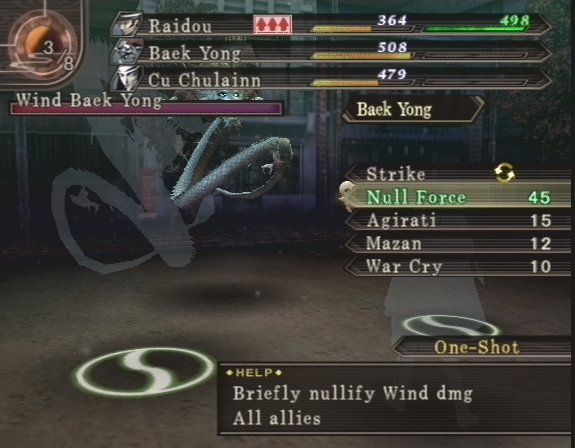 Well that is easy with this goddamn skill.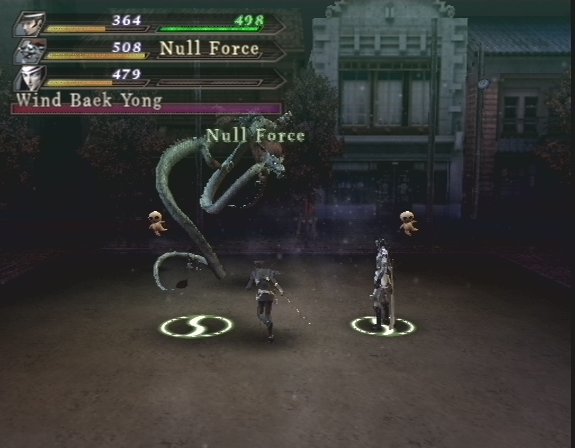 Hell yes.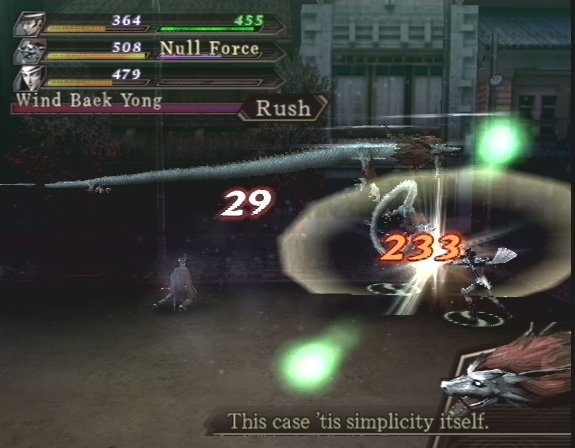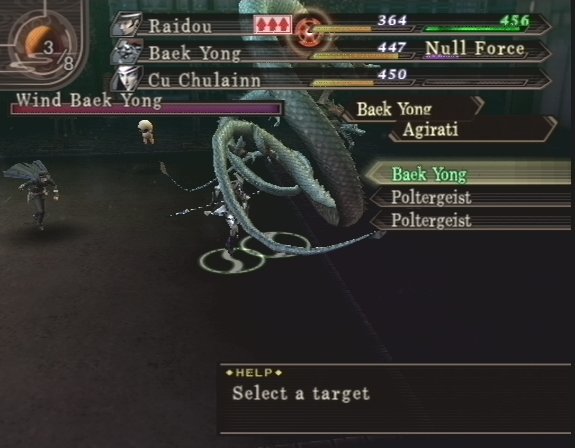 And after applying the shield, then it is time to ATTACK.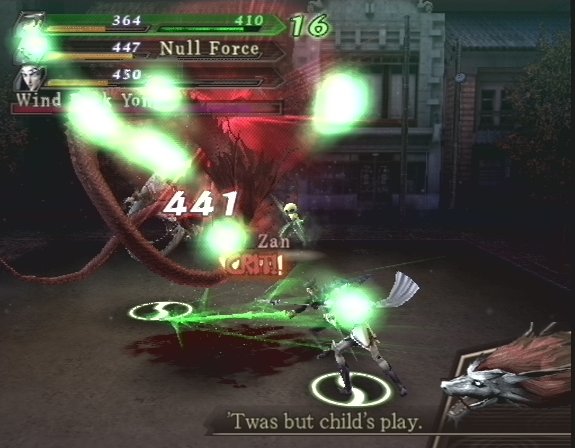 It is indeed super effective.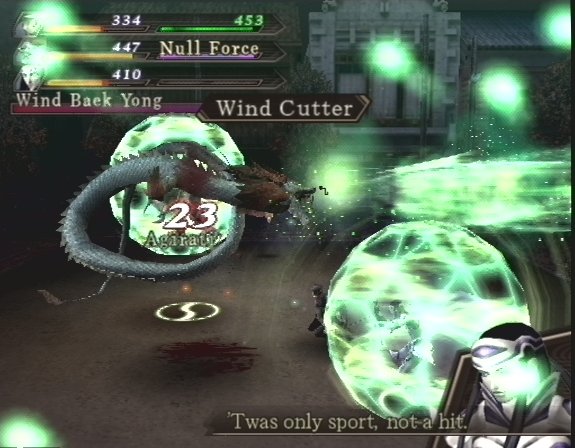 While Wind Cutter is nulled.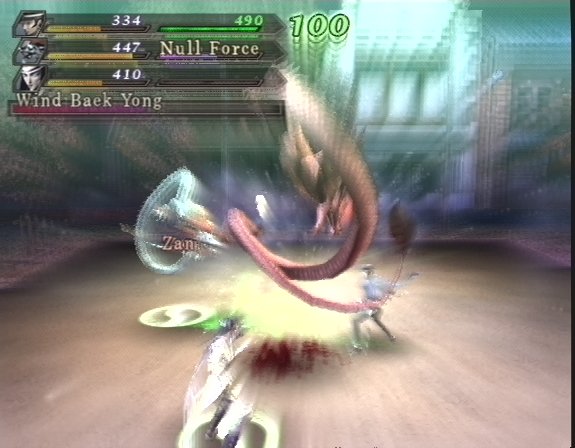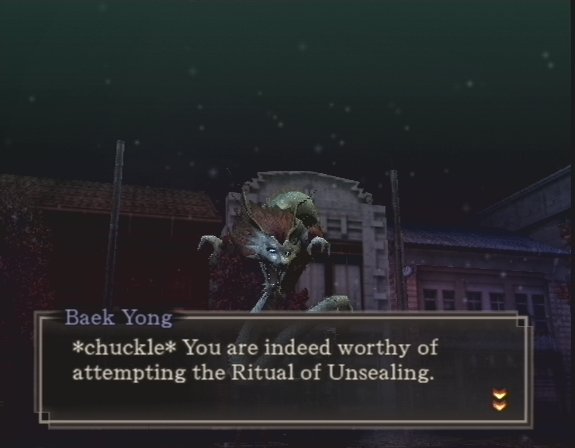 Baek Yong
: "But can you withstand my gale and leave this place alive!?"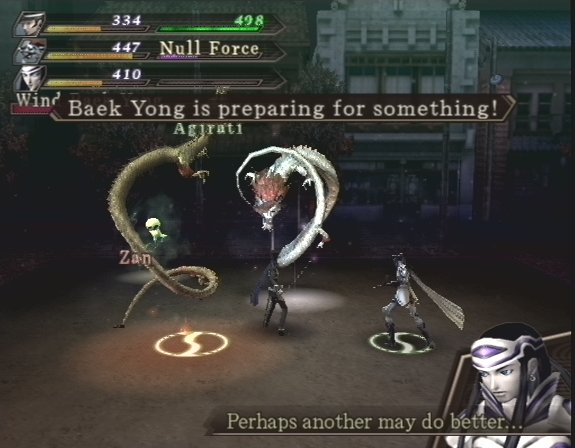 Well, yeah, null Force ensures that.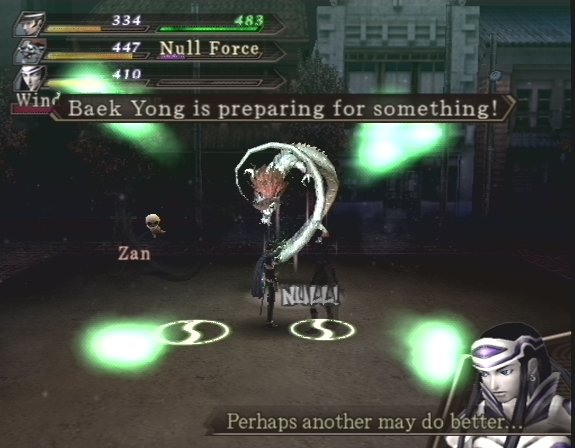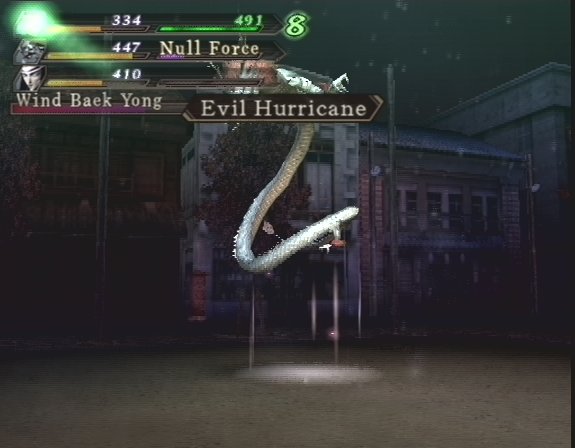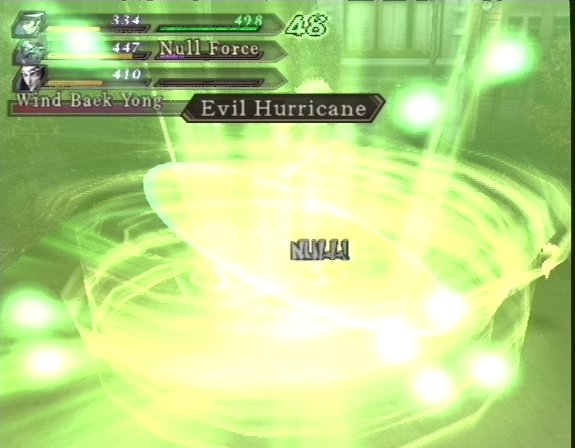 Hohohoh.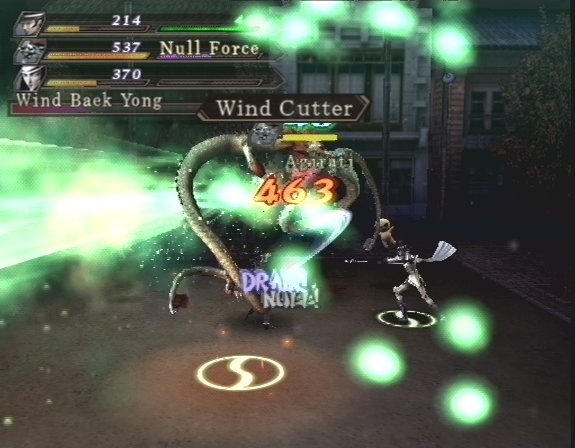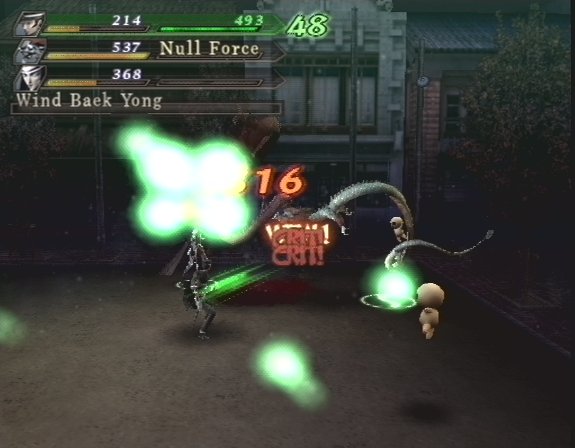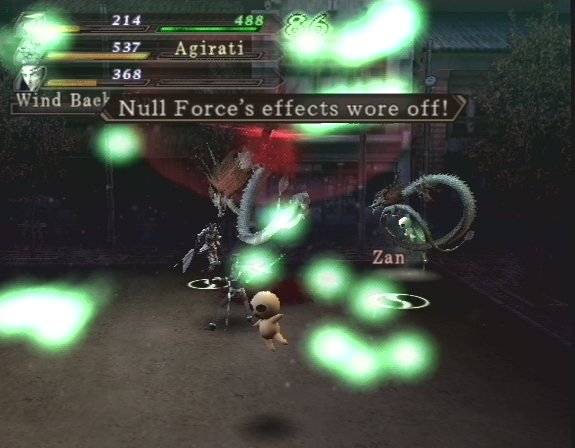 Aw.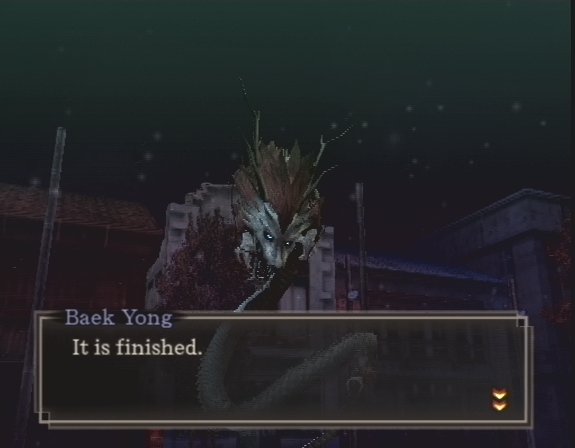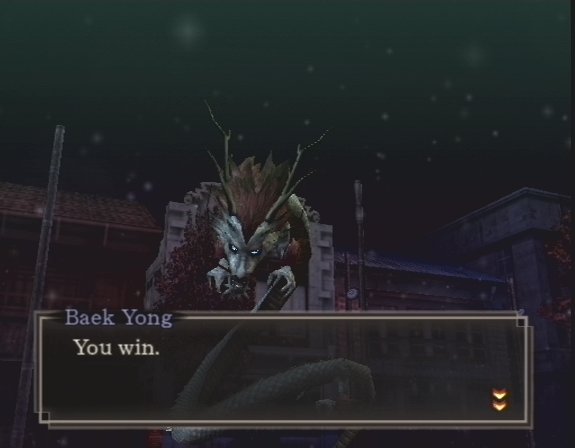 Of course.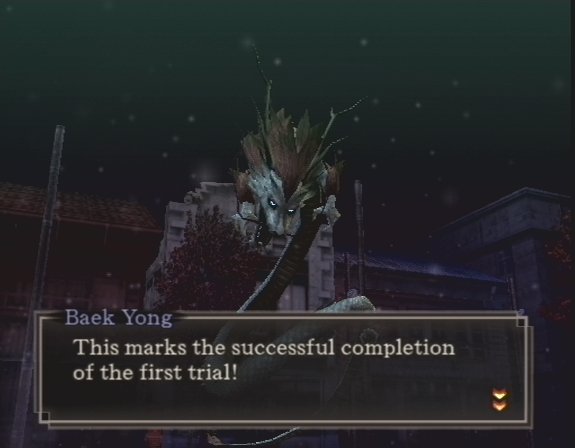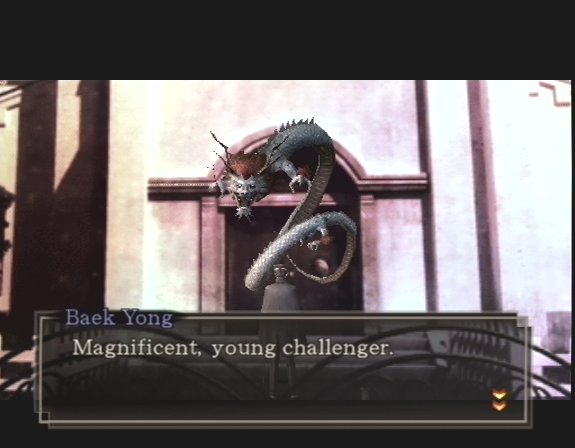 Baek Yong
: "But the Ritual has just begun... Judges greater than I still await you further on. Will you be able to overcome them and complete the Ritual? Go, for the second trial awaits."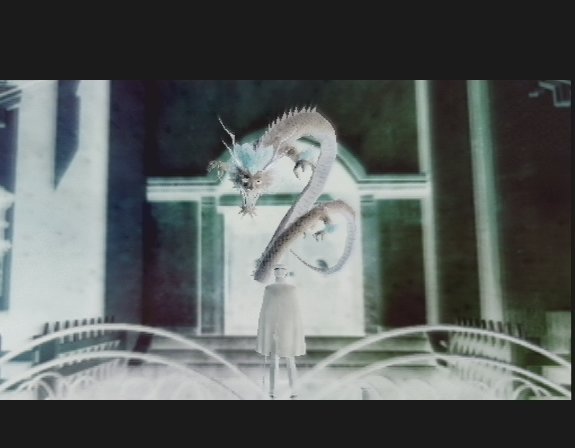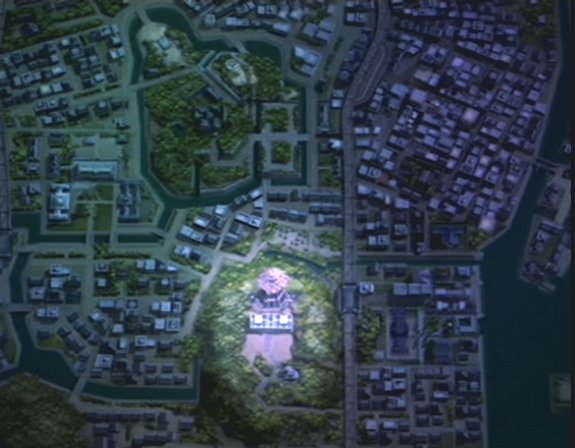 And so the first spot is cleared.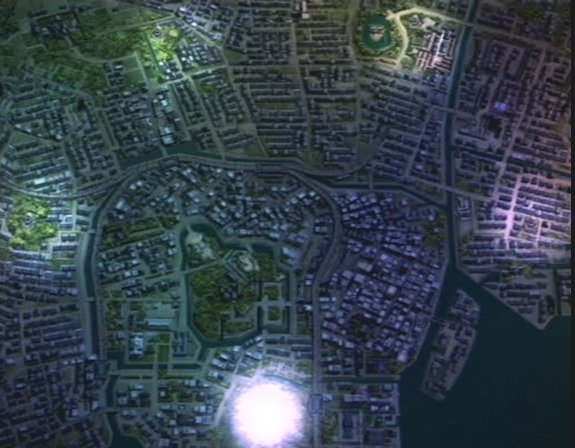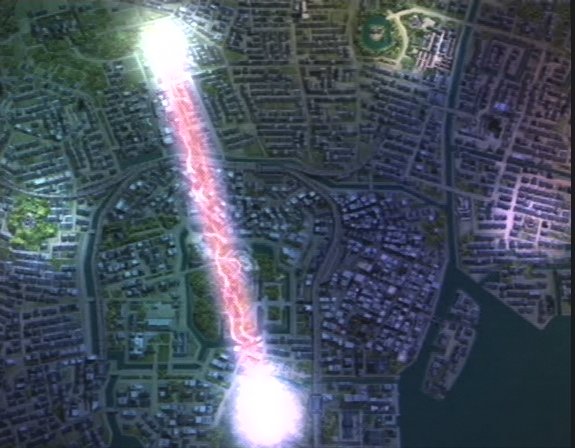 And the first line is drawn.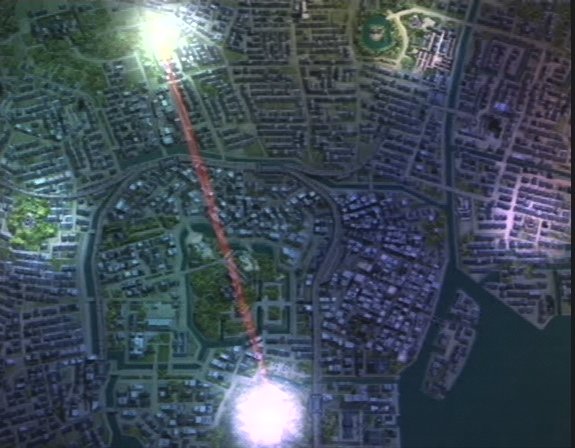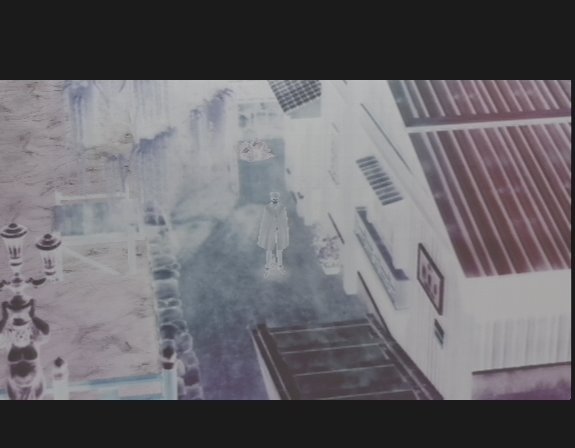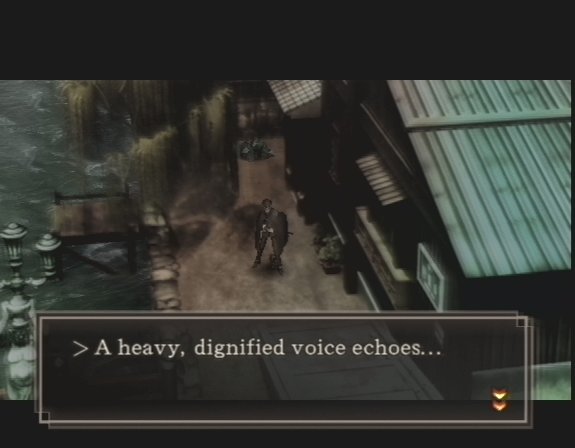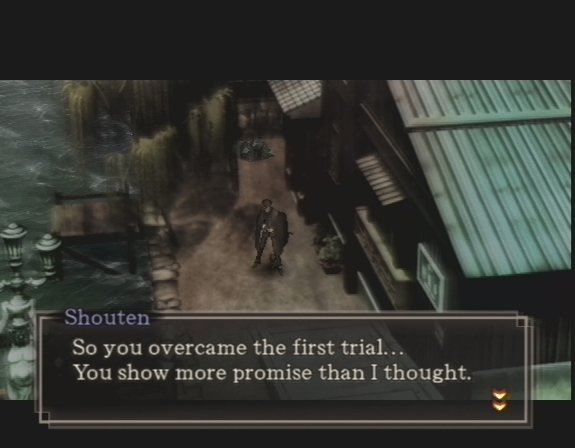 Shouten
: "Now it is my turn to test your strength. I'm sure you're familiar with Ginroukaku... I'll be waiting there."
Well, it is time to explore.