Part 37
Update 37:
Okay, let's open this thing.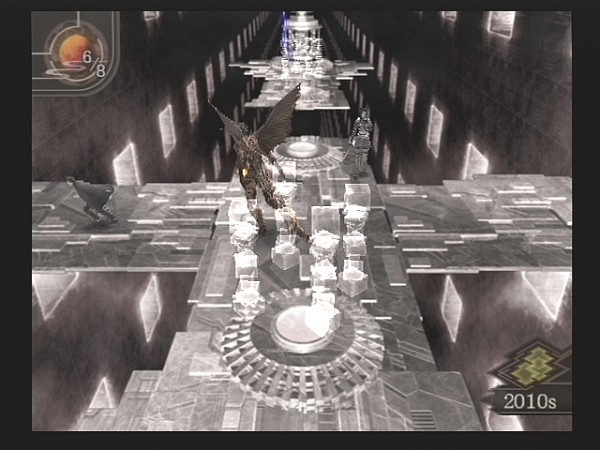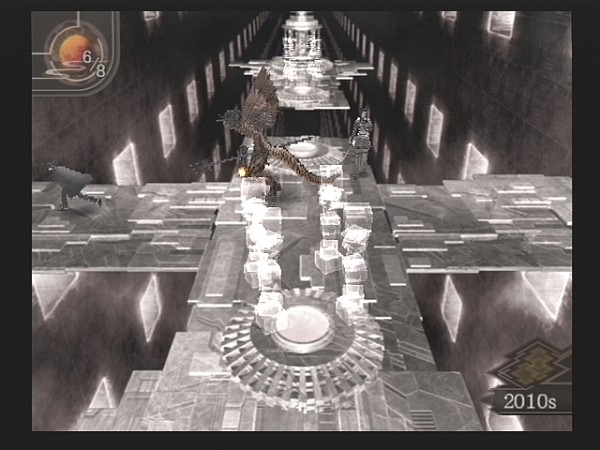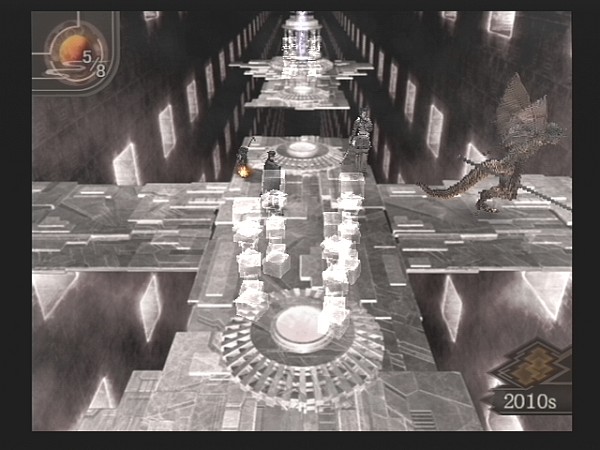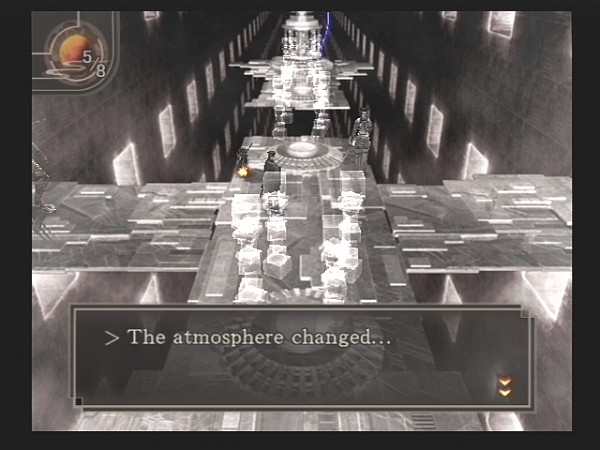 Left, left and then right with the minion, in this case, Belial.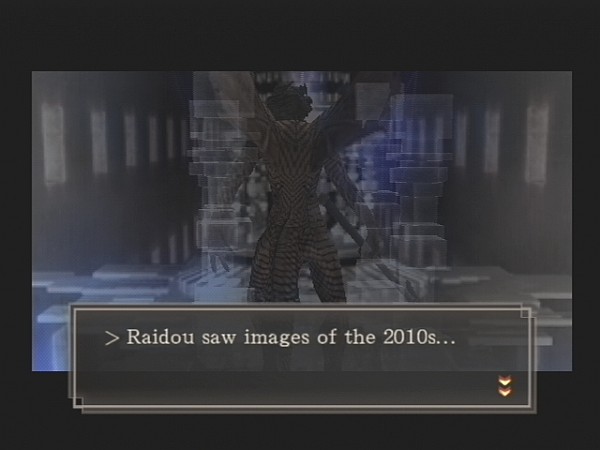 "A devastated city... Demons running rampant in the streets of a ruined megalopolis..."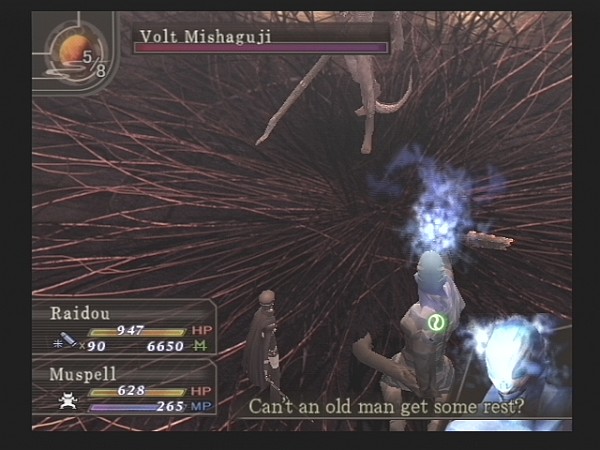 Ah, Mishaguji, as annoying as the previous time. Or even more, if possible. Charming and paralyzing and being all phallic-like.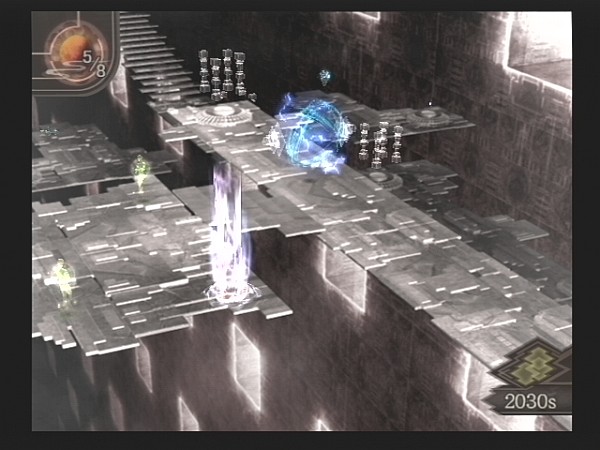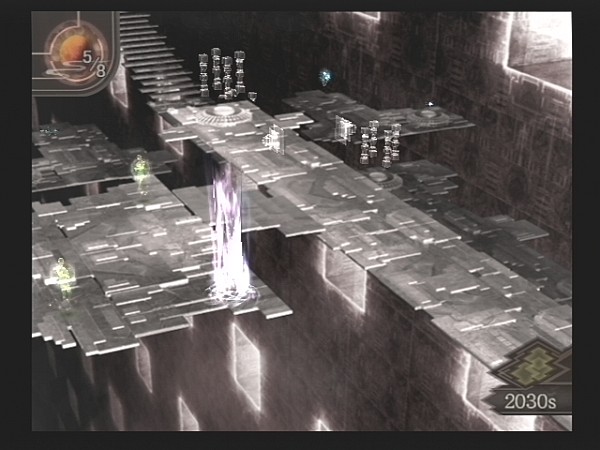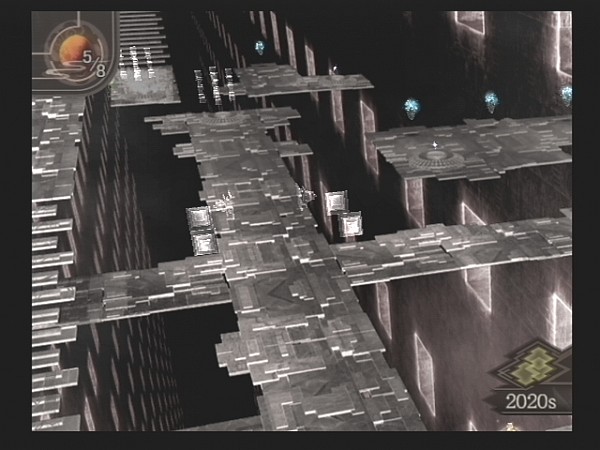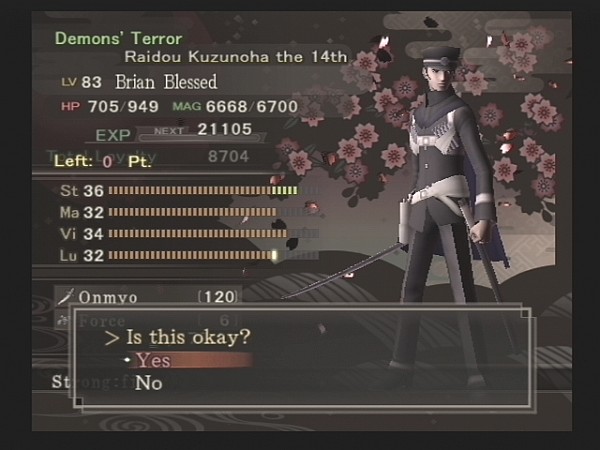 But hey, the last barriers were lifted, and a level up was achieved! Good, right?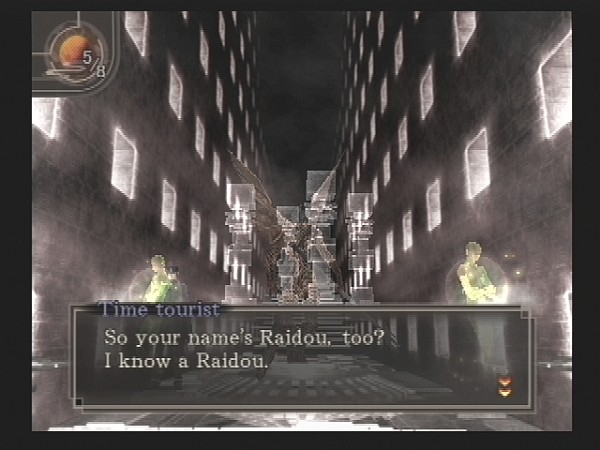 "The teep was a Templar Knight, with some tera-level skills. Could have gone upstairs someday.
But no, not that teep. Just vacated the Center one day, said 'I have a task greater than this.'"
Oh hohhoh. Things get clearer.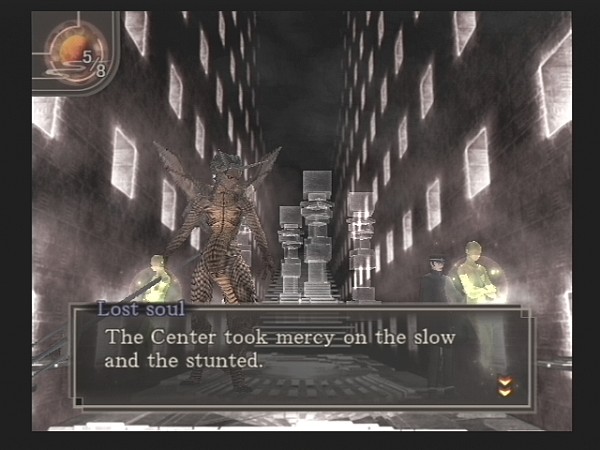 "They were given a purpose in life: To work at the Factory. They will fulfill that purpose unto death."
God damn it, mesian asshats.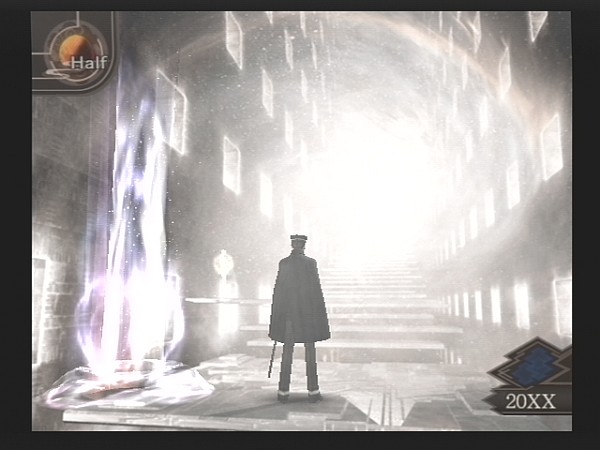 Okay. That's the last part. There's the... End of time? End of the line? A cataclysmic situation that shaked up everything?
Why yes. That would probably be the moment when Aleph killed YHVH.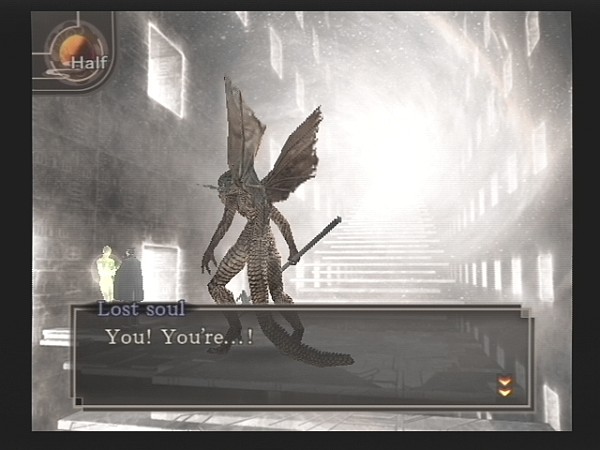 "Don't you remember me? We talked at the junkyard by the river. I was the dog.
I was foolish to have ever believed in your kind! Humans are full of empty promises!
How many of our homes will they destroy before they are satisfied!?
You're no better than the rest of them!
Do you even remember the dream you told me that day at the river?"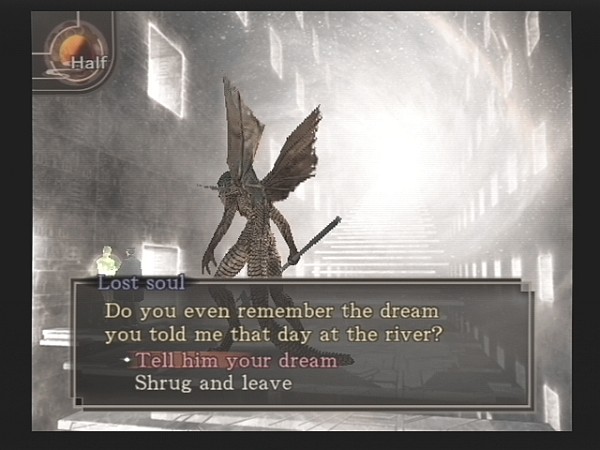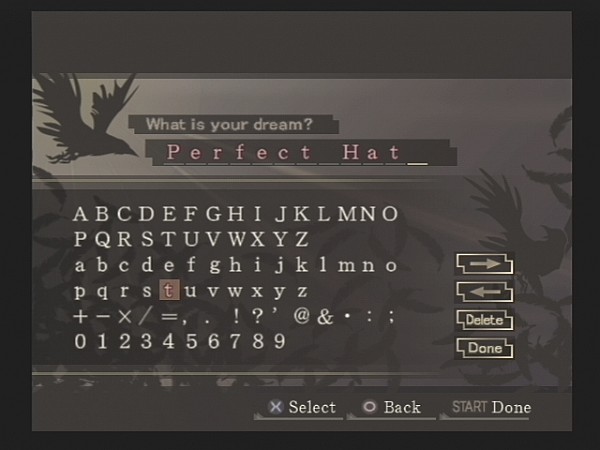 Of course! How could anyone forget such a dream?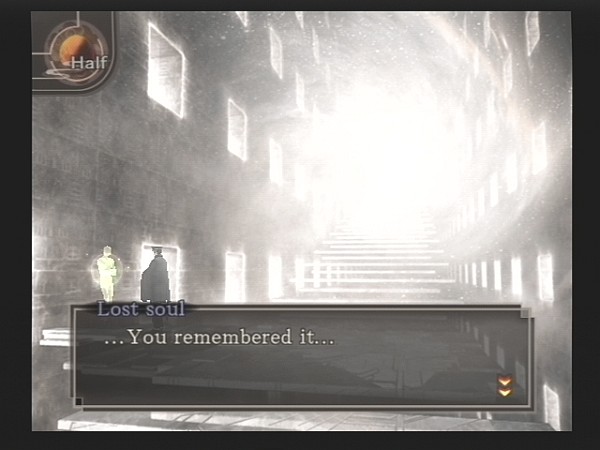 "As long as there are humans like you, my home forest will live forever, if only in my dreams.
It won't be easy, but... I'll try to have faith in humans once more.
I am still not comfortable with words, so I'll thank you with actions.
Come with me!"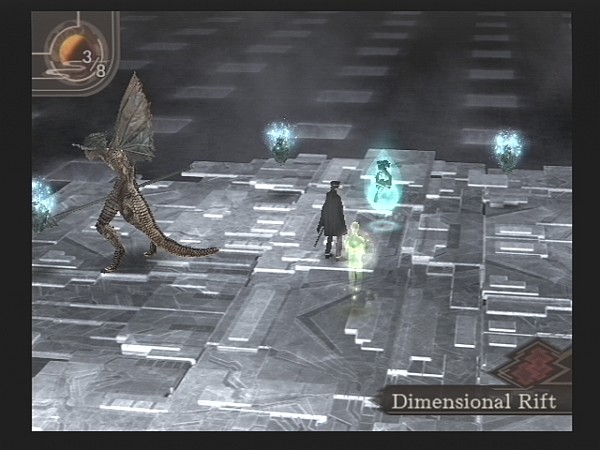 Now THIS isa reward.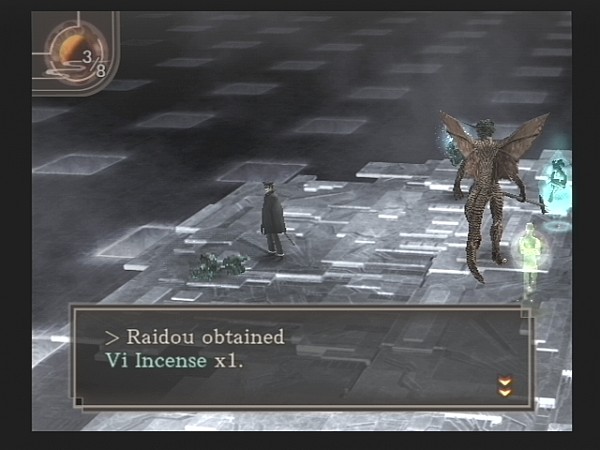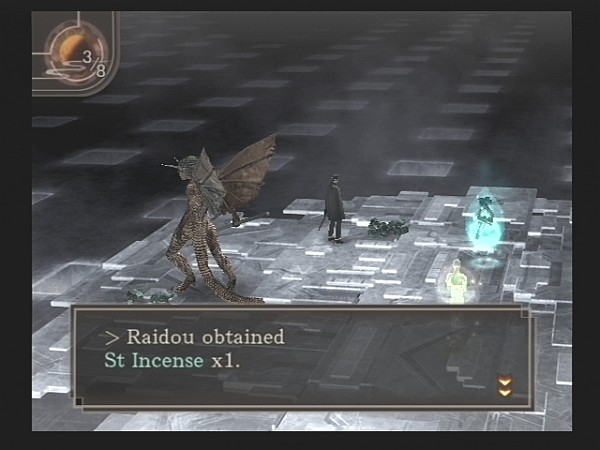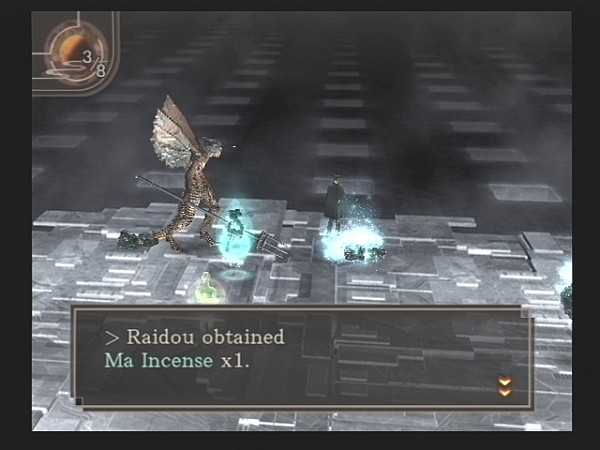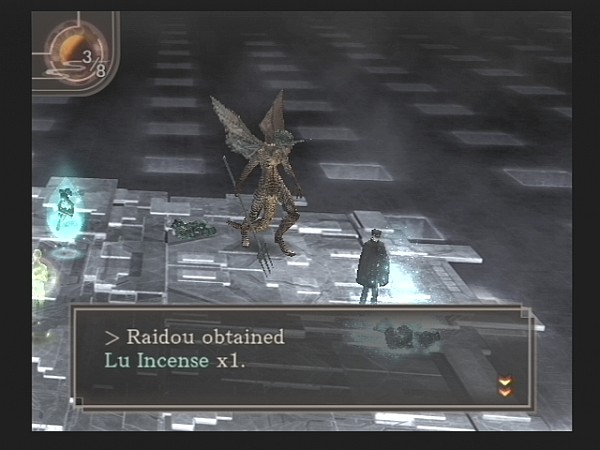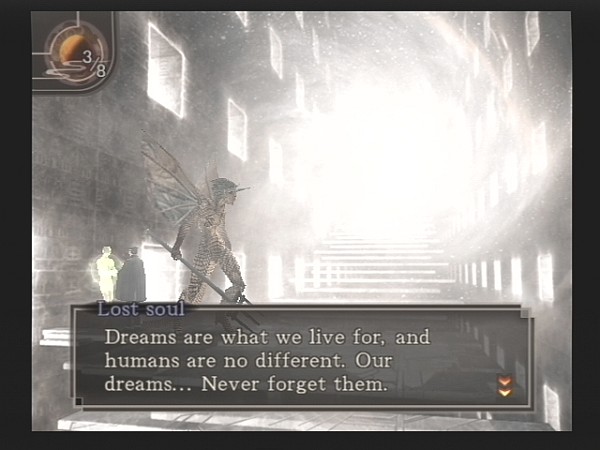 Best loot in the game. Yes sir.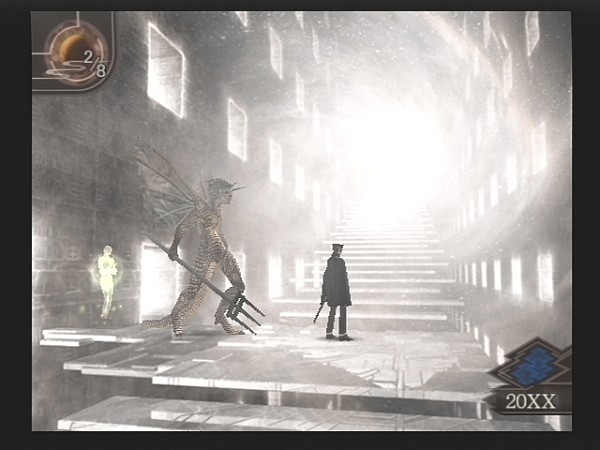 Now, at this point, Raidou could easily go and meet with Kaya. But no. There is something else that must be done first. Oh yes.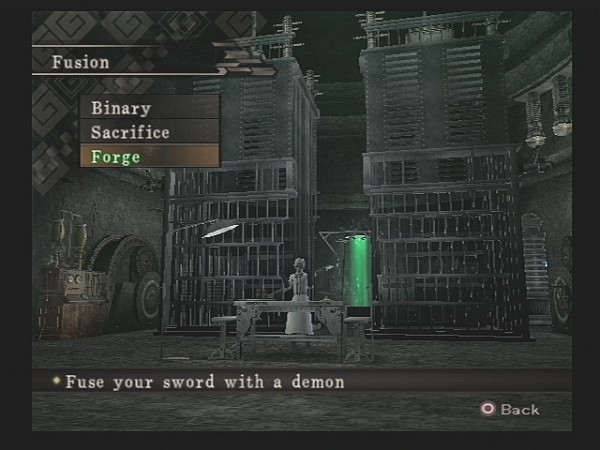 First, getting Raidou back to his hometime, and use Victor's services.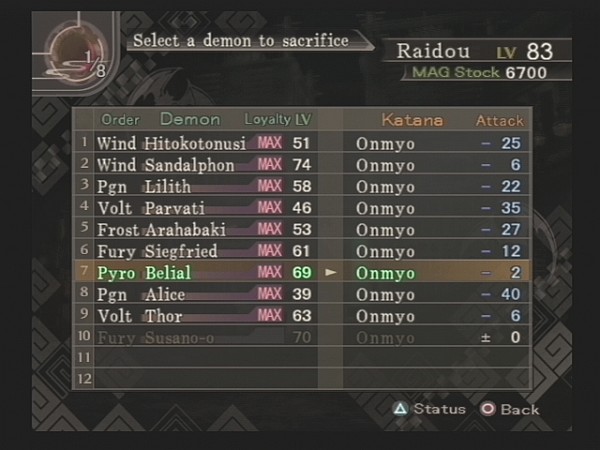 Why Belial again? Easy. Death resistance.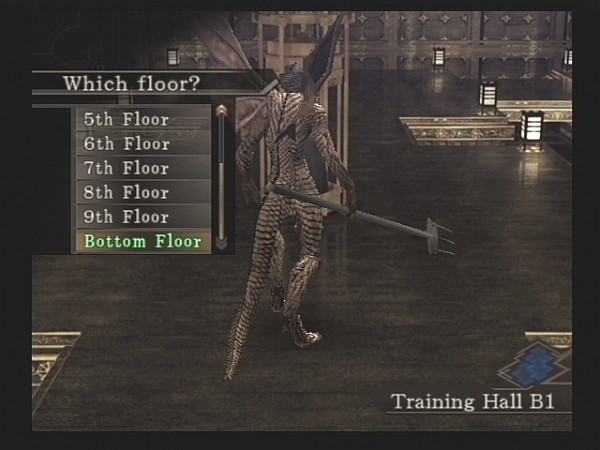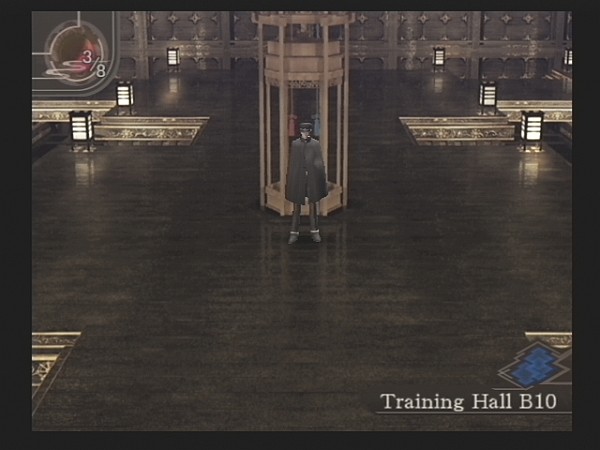 And here it is.
This place gets unlocked once you save in the last Dragon Cave.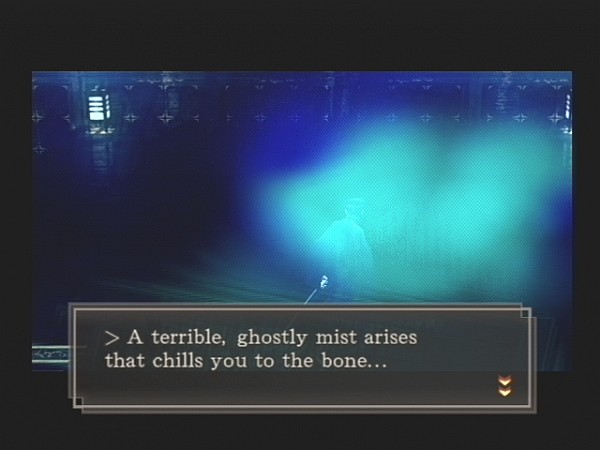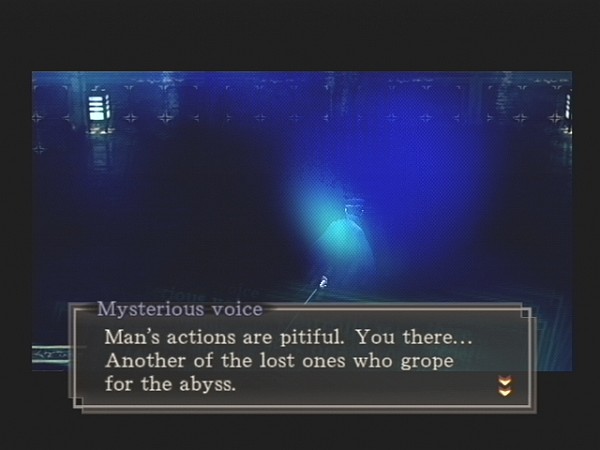 "Were I to ask what motivates you, why you continue to live... You would offer naught but silence.
Instead, my question is thus: Do you come here, to the abyss, to seek an audience with me?"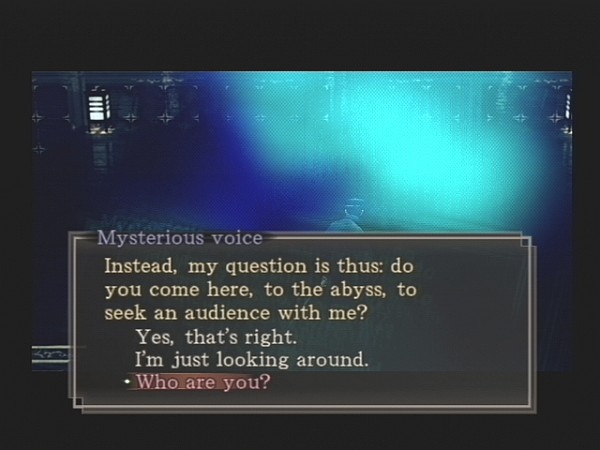 "I see... Perhaps introductions are in order. A reasonable request.
I am the king of the abyss.
To receive a personal meeting, you must present three items as your credentials.
The required materials are the Phantom Skull, Tyrant Spawn, and Emblem of Hell.
Beware, for they are all hell-forged.
Skull, spawn, Hell, king, nothingness; all are infernal.
Shoud you fulfill this task, then come, and we shall speak further."
Since Raidou possesses all three items, he is entitled to an audience.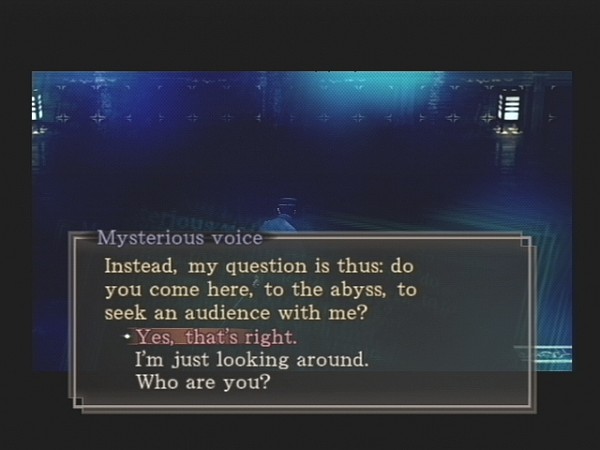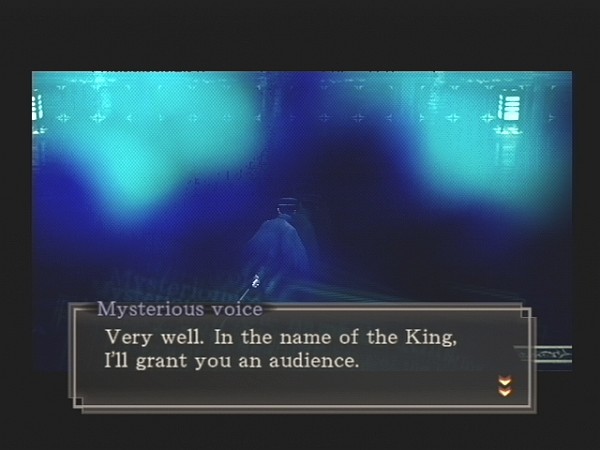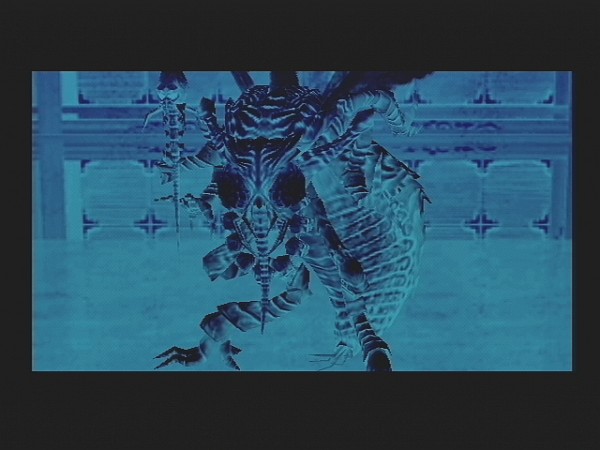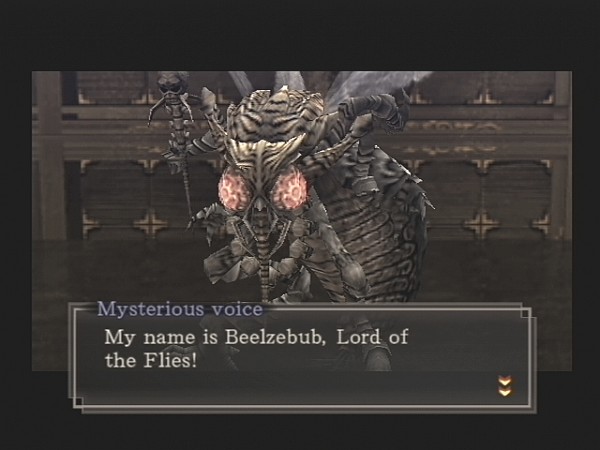 "I admire the way you have crossed Hell itself to meet me.
However, what you have endured is nothing compared to the torment of the meeting itself.
Stand in the flame, and be ye tested in the true fires of hell!"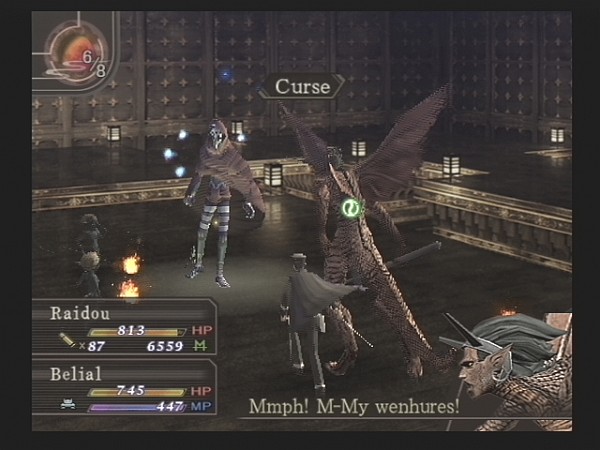 One does not go directly against Beelzebub. No.
One first must endure wave after wave after wave of Nebiroses and VERY leveled up Ukobachs.
They are more than annoying.
They can confuse your demons.
If they confuse my Belial, it's very bad news.
VERY. VERY BAD NEWS.
Belial has Diarahan. When confused, he is pretty much just like he would be if he was charmed.
Guess what could happen?
Why, yes. Fullheal. To Beelzebub. One hour after the fight started.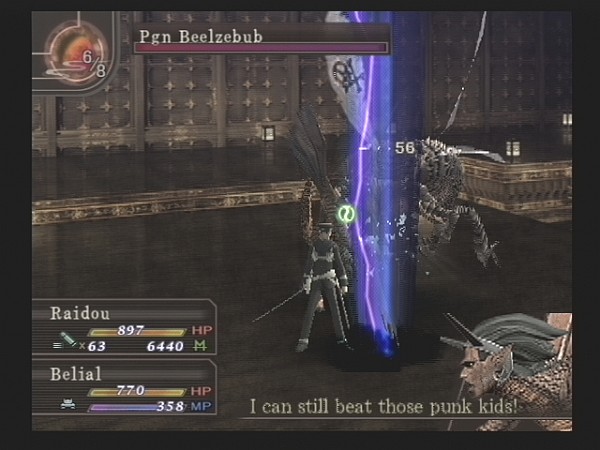 After a while, and a LOT of wasted ice bullets (to trigger Belial's Astral Burst, you see), the good old flyboy himself appears. He has more health points than ANYTHING ELSE in this game.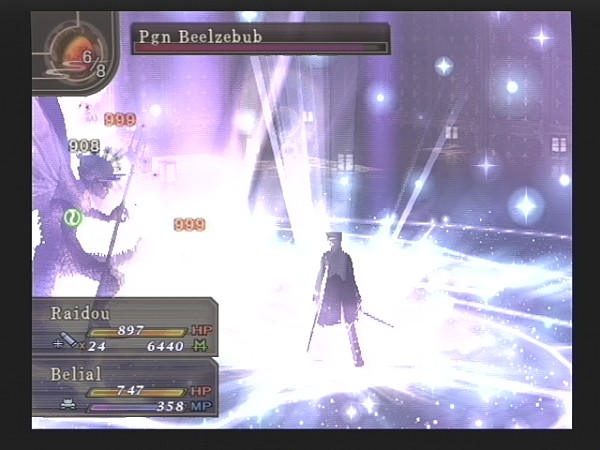 AND he resists Astral Burst. Not the only one who does that, but really, 999 would not be a hell of a lot better. He has A LOT of life.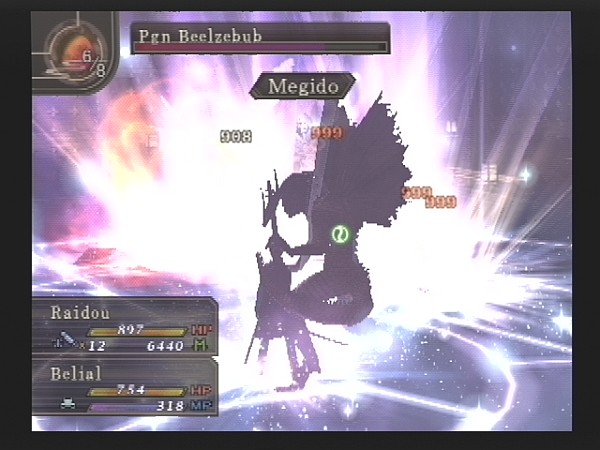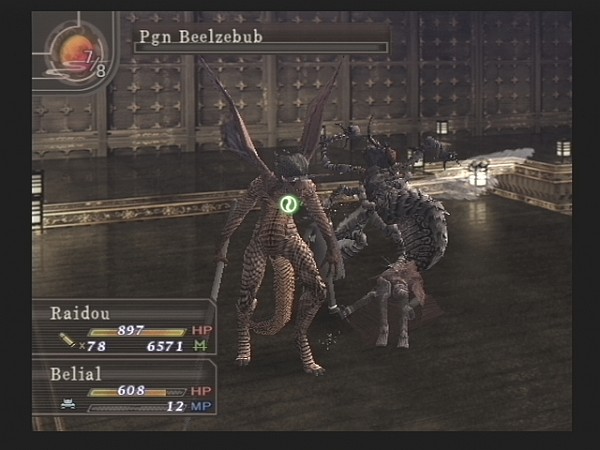 Eventually, he goes down (before that, I managed to use ALL the ice and force bullets against the constantly spawning Nebiros and Ukobachs.)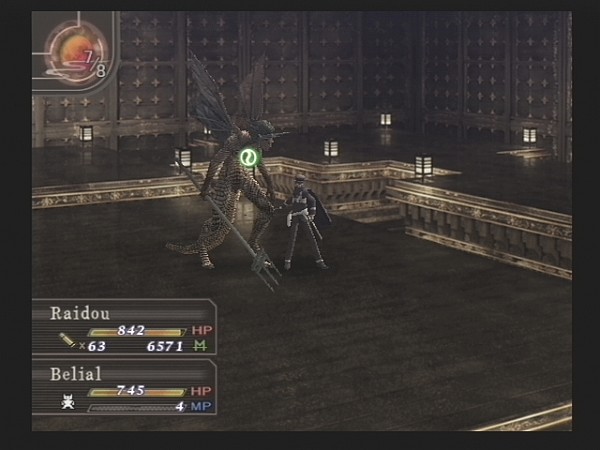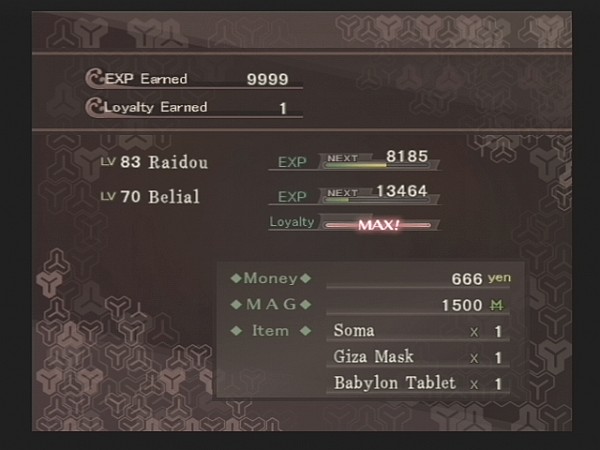 And there is the loot.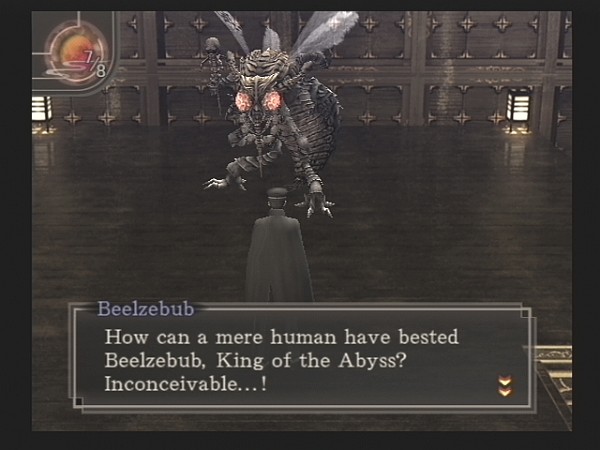 "It's inexcusable that I be defeated by a boy so young!
...
The King has acknowledged your strength.
Look to me again in Victor's chambers.
When the appointed hour draws near, our names will be known throughout the Capital!
Farewell, Devil Summoner. I shall see you soon."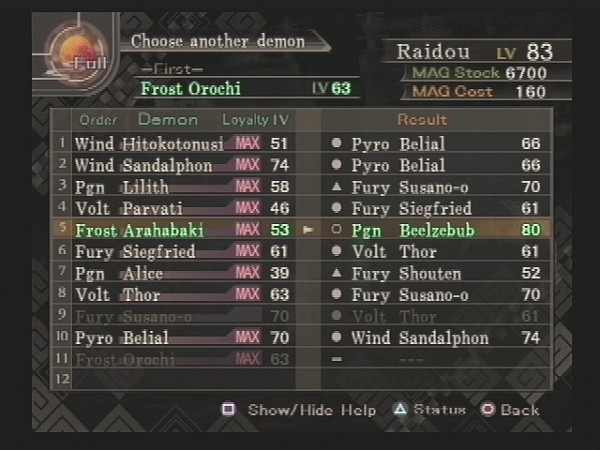 Arahabaki plus Lilith equals Beelzebub.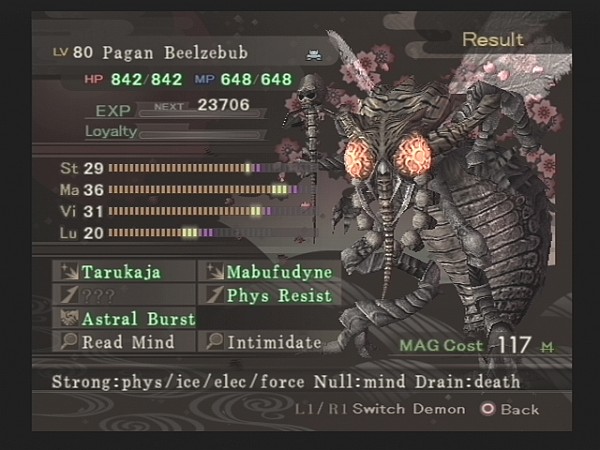 I am pretty sure that the last skill is Megido, but fuck that. Used a Nebiros Cheese. Only leveled it up ONCE.
No thanks.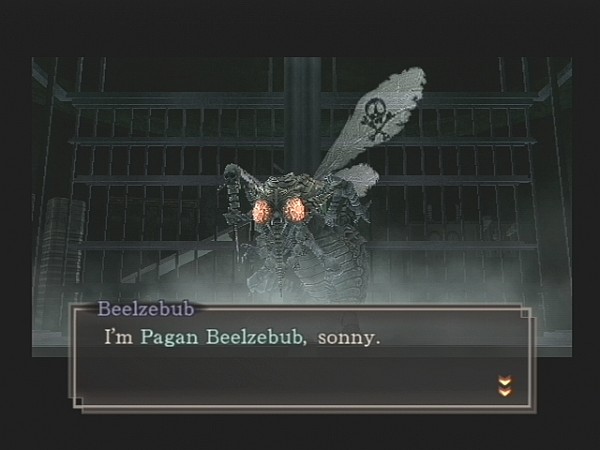 "Eh!? I was wondering what kind of summoner called me out here...
You're a dadgum greenhorn! These specs of mine are older than you!
I don't know about this..."
Damn shame he doesn't get a custom summone text like Alice did.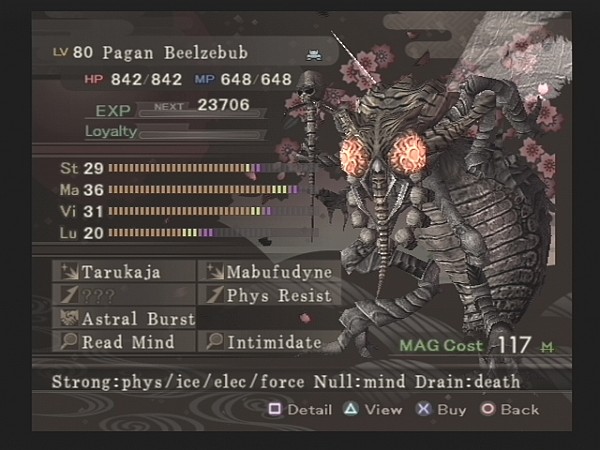 "Lord of the Flies, and the Prince of Hell.
His flies carry souls down to the abyss. He may be a bastardization of the Canaanite god Ba'al."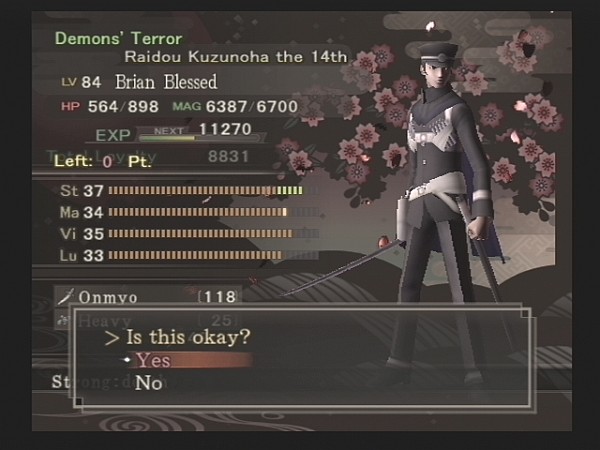 Result of the Nebiros cheese.
Another bad thing?
He doesn't get Death Flies.
Next: ADVANCING.