Part 48
Last Update: True Deicide.
First things first.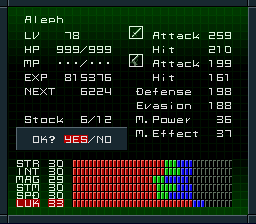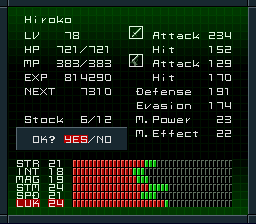 Luck!
Then it is time to go to the Jakyou Manor, and cheat. Why cheat? Because I want to, that's why. What will I cheat?
Well, just look at this.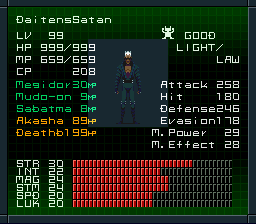 Yup. SATAN.
That's Aleph's minion now.
Then, let us summon Lucifer.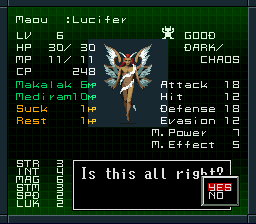 That can't be right. Let's try again.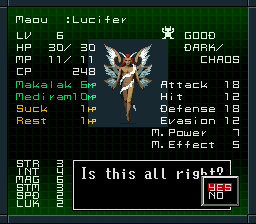 That's quite weird. Let's summon him anyway.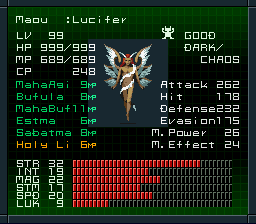 Aaah, there it is. Proper stats. Will miss Beelzebub's healing (not really), but hey, it is LUCIFER. You don't say no to Lucifer.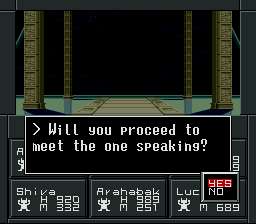 Yes.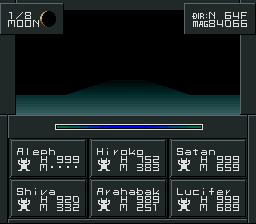 It is a black, lightless (yet not DARK) corridor. The left and right parts go nowhere. No other direction but forward is available.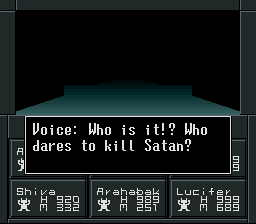 Wasn't YHVH supposed to be omniscient?
Hurr.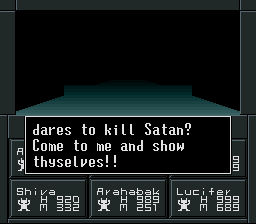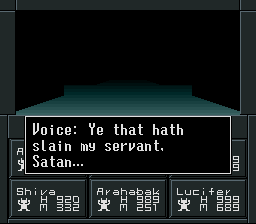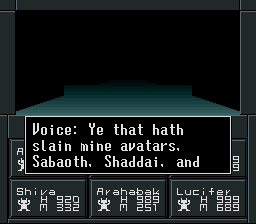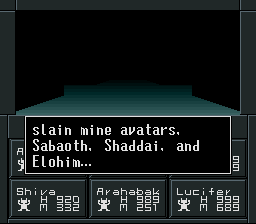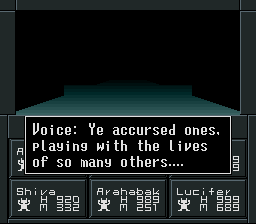 And with that summoning... ONE IS ABLE TO SEE.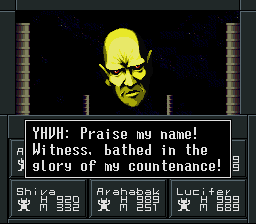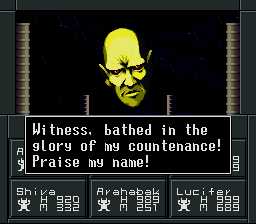 He wants praising.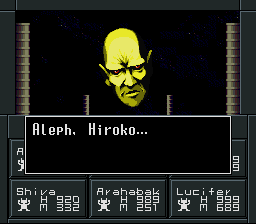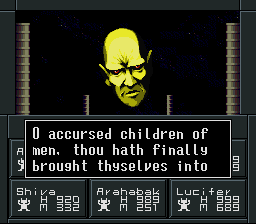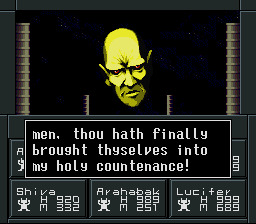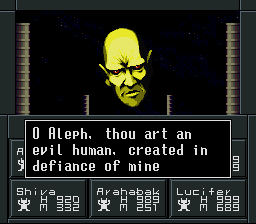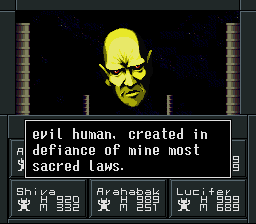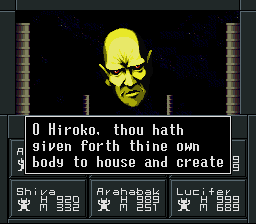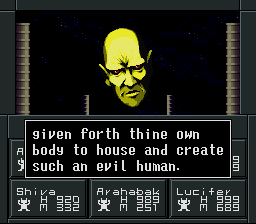 OEDIPUS COMPLEX GO.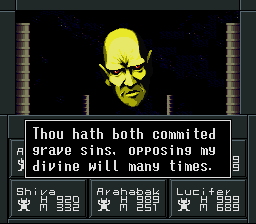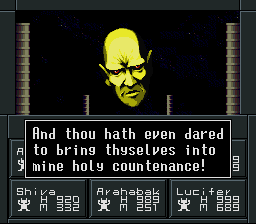 Well, YHVH did call them, did he not?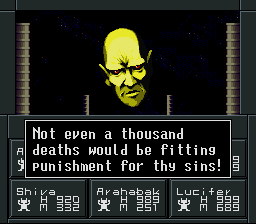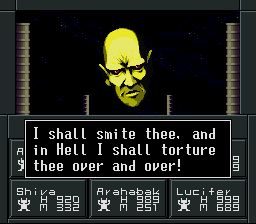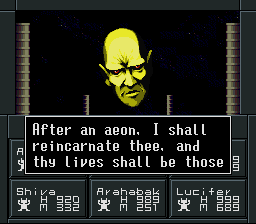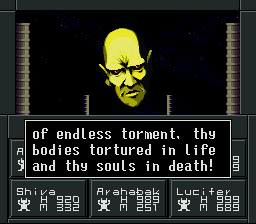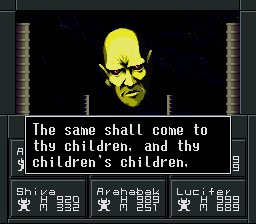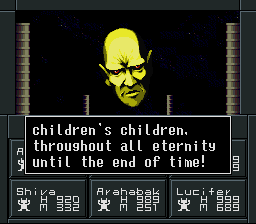 Jesus Christ, that sure is some fire and brimstone shit right there.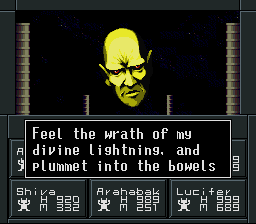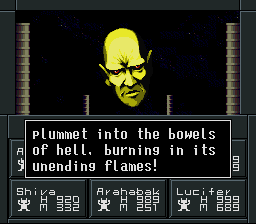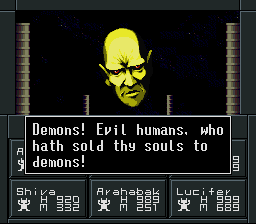 There are no MAGNUMPIs in ths place, mister.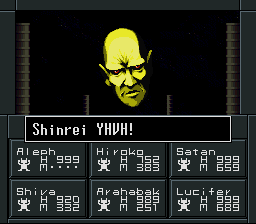 AND THEN IT GOES.
The fight. The last fight.
In Dailymotion
And after that is done...
The Ending. It is over. All over now.
Dailymotion
And that's it. That's the neutral ending. The Law ending is also available on YOutube.
LAW
No Chaos endings.
If anyone has a Chaos savestate near the end, that would be appreciated. If not, thanks anyways, thank you very much for reading this. Next time, I'll be playing the PS1 Choaniki. Good luck.