Part 133: THE RETURN OF TELEPORTS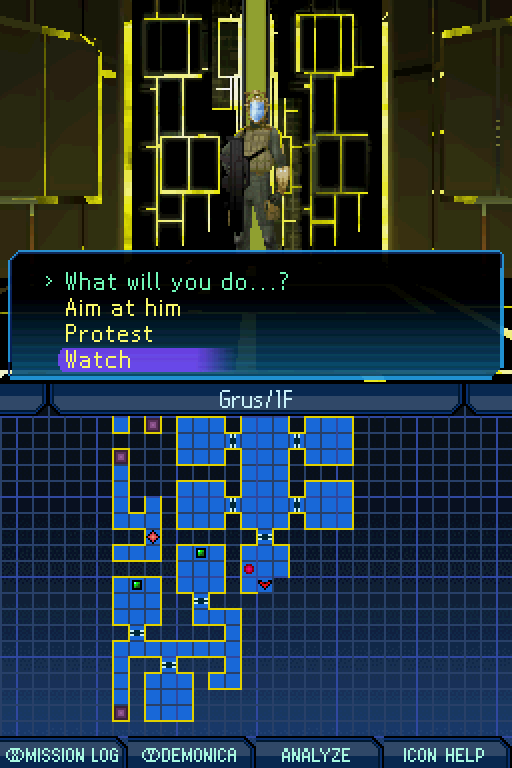 Let's watch. What's the worst that could happen?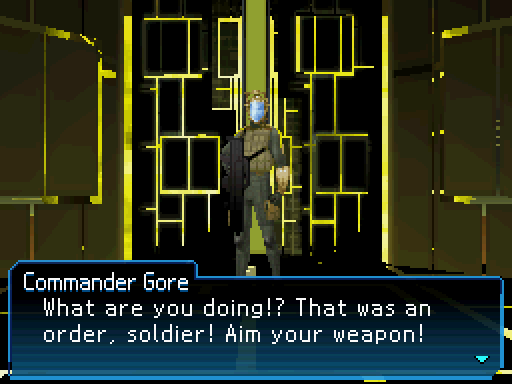 But, why? Can a commanding officer order his underlings to commit suicide?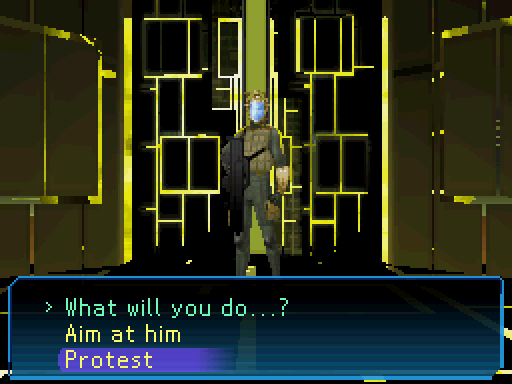 There are now two options. So let's whine about it.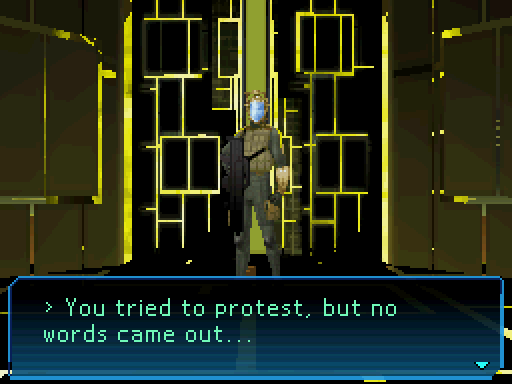 Huh.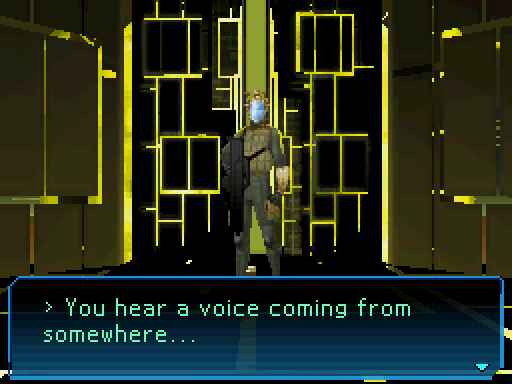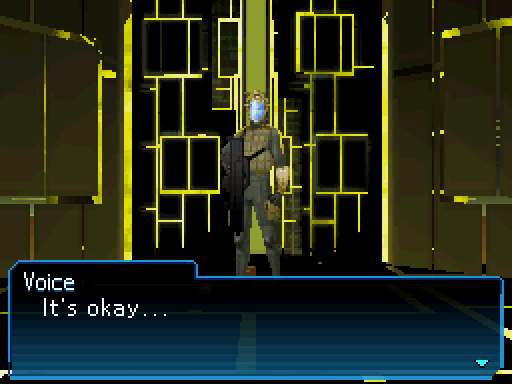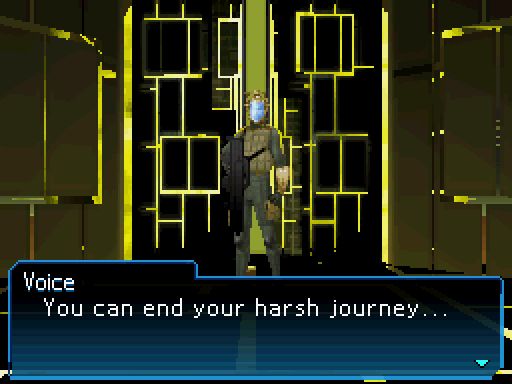 But so far there have been more victories than losses.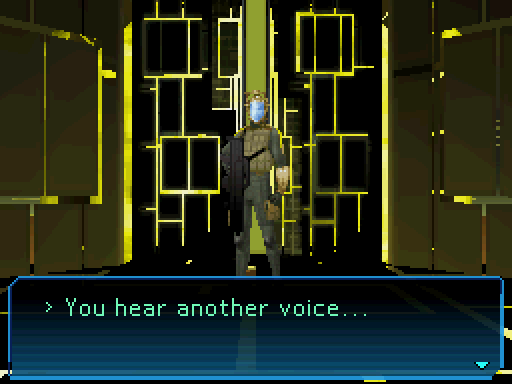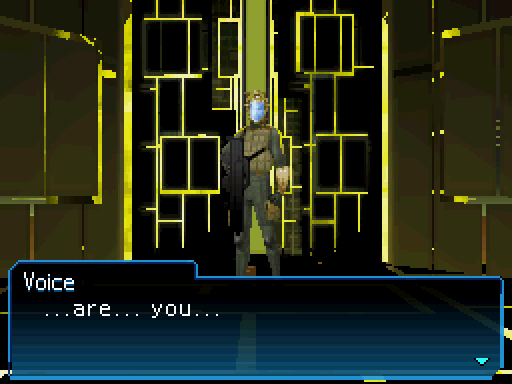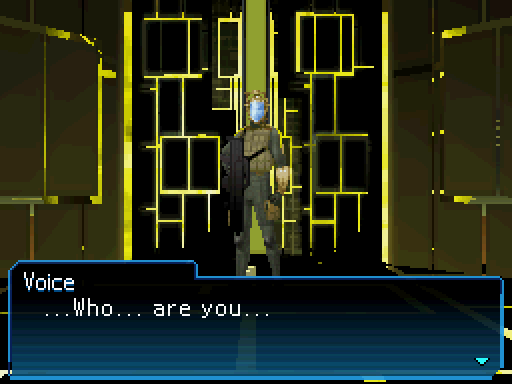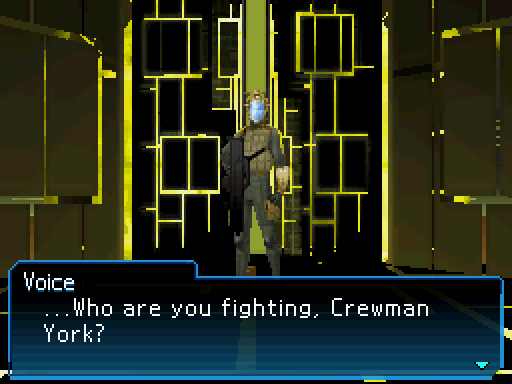 No one! York did not aim! He is not being agressive!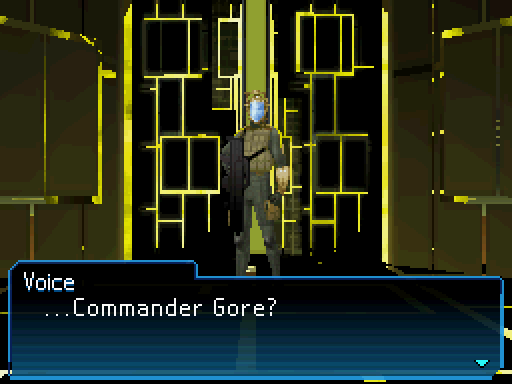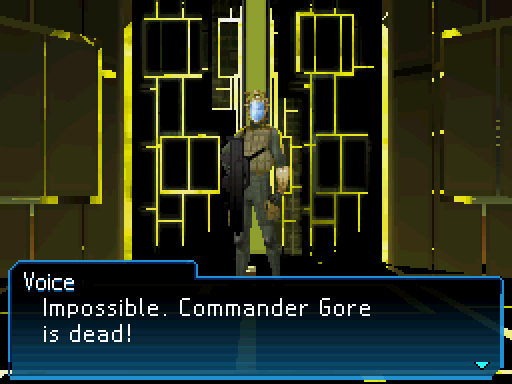 I'd say UNDEAD, we've seen Gore around with a tux.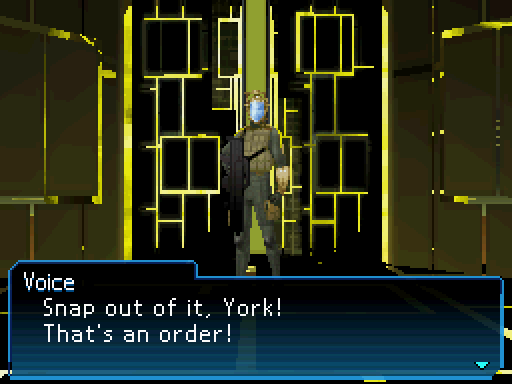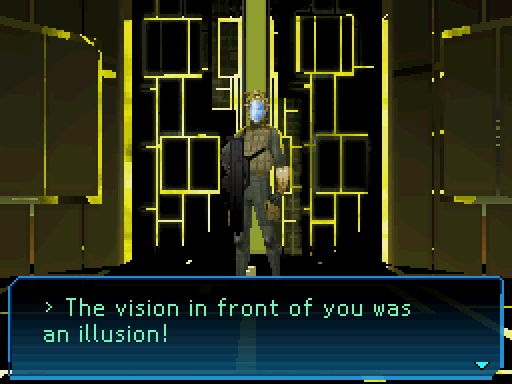 No shit.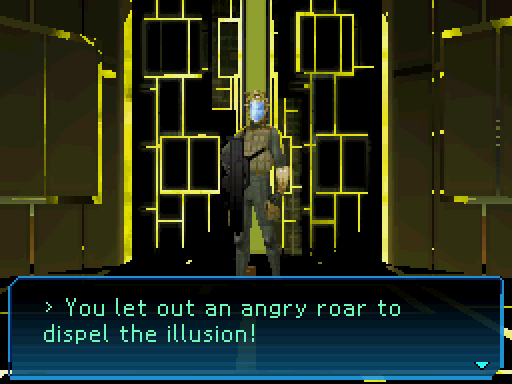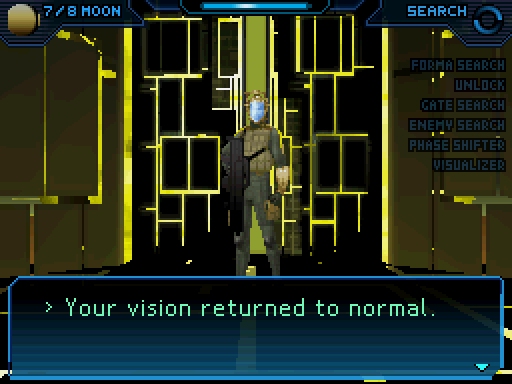 Hm. I still see Gore there.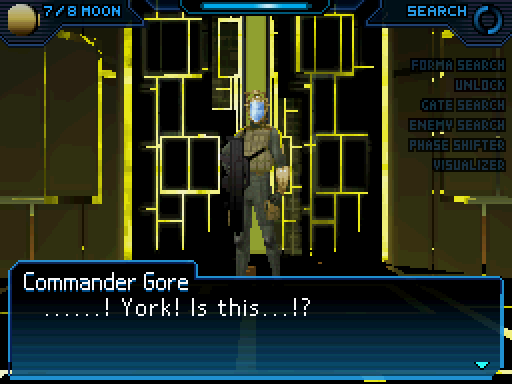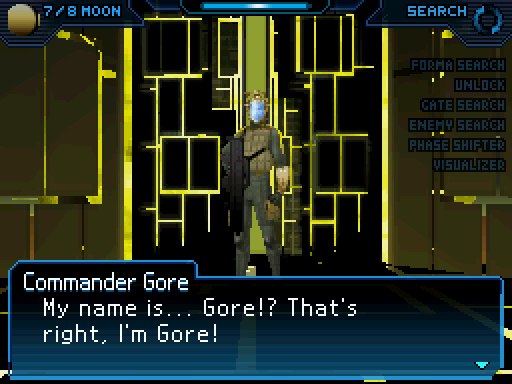 Huh?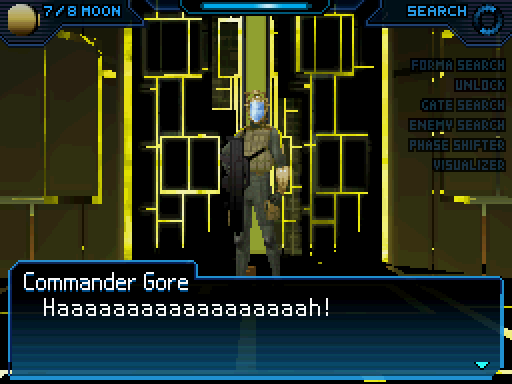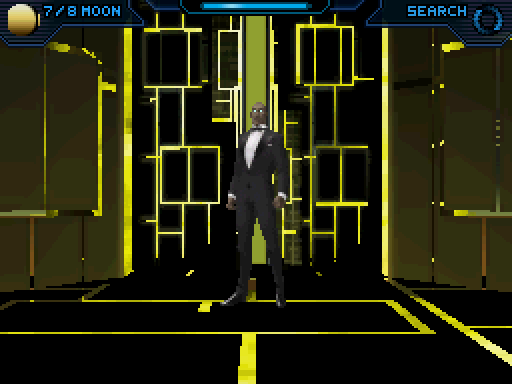 Tux zombie Gore!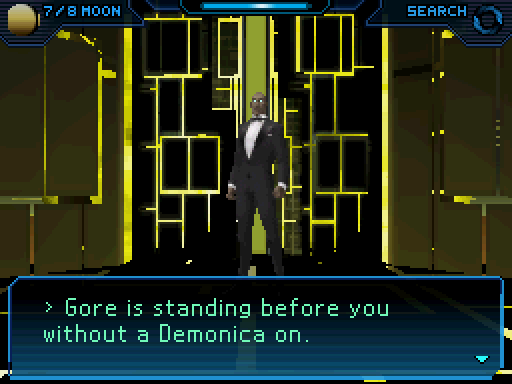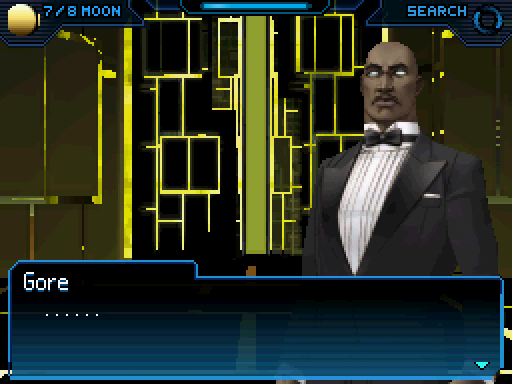 Seems he is still undead. His eyes are flickering.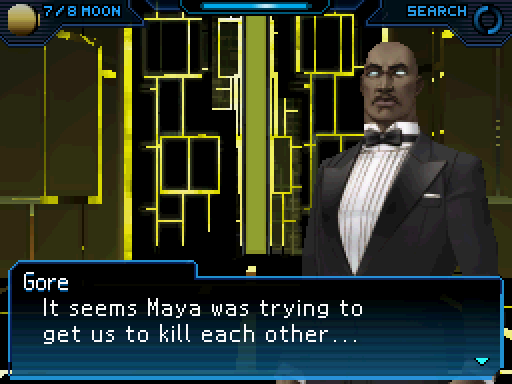 Pshaw, like a set of bullets could kill York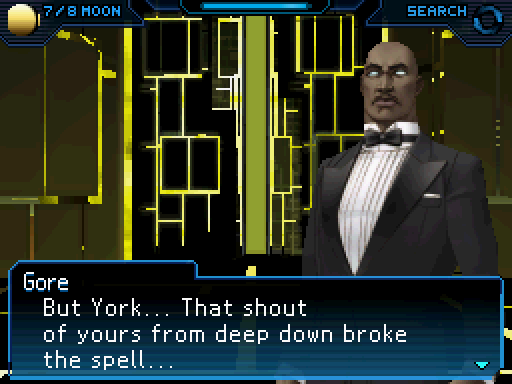 It was a rebel yell, probably.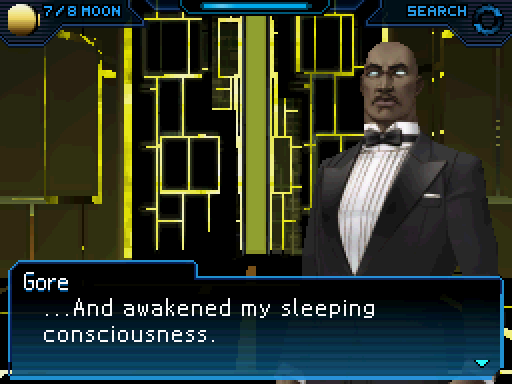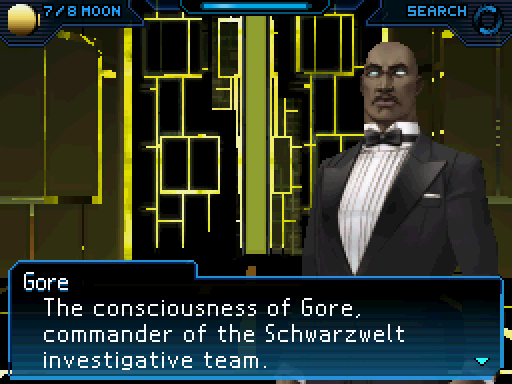 But Gore died. And his corpse was used as a tux-wearing zombie.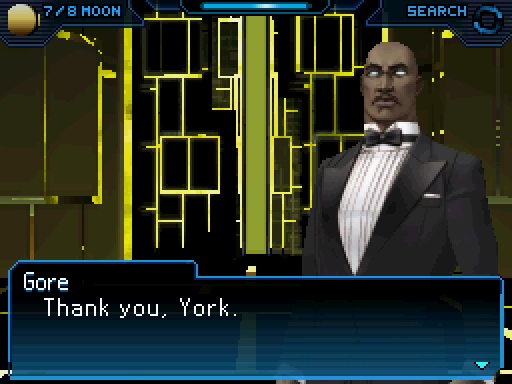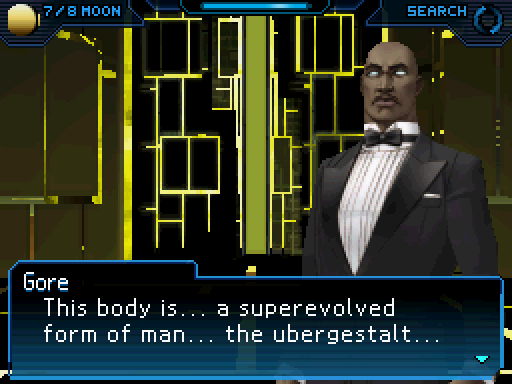 Uh what.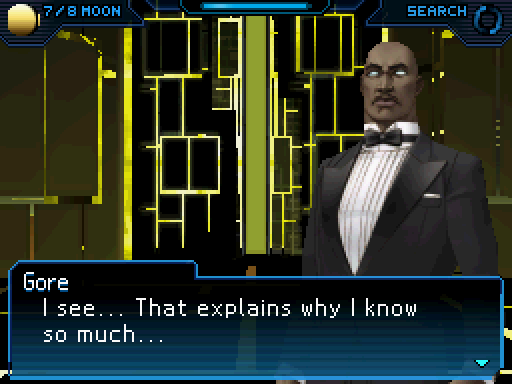 Uh, so ZombieGore is enlightened.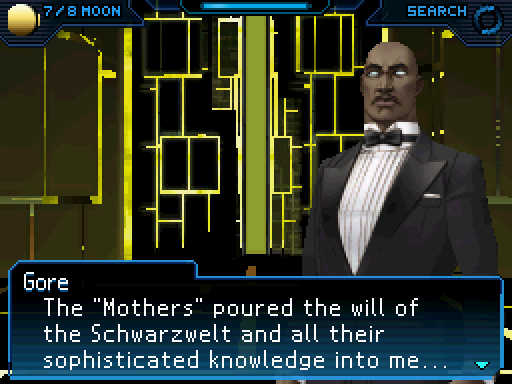 Ah hah. Well then.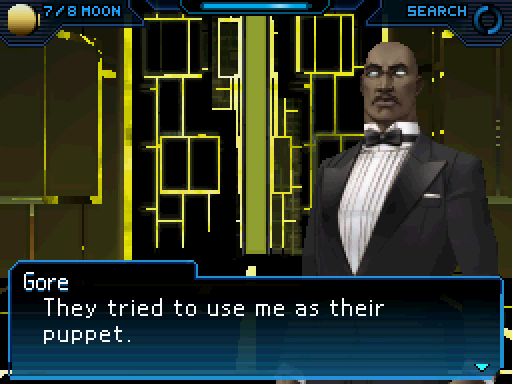 Would a superhuman, knowledgeable, enlightened puppet be ideal?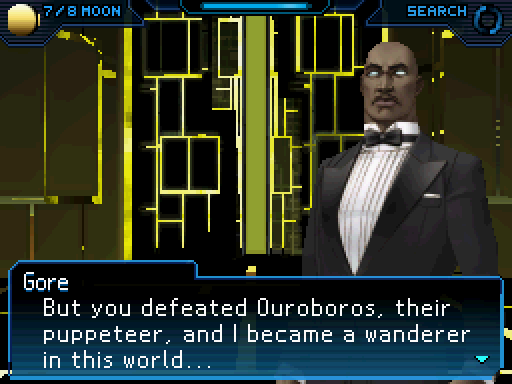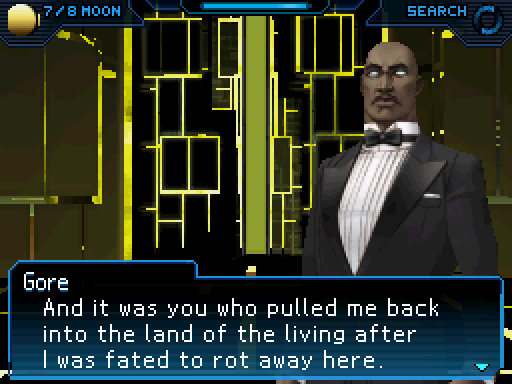 I am gonna assume that Gore is still a corpse, and thus still rotting horribly.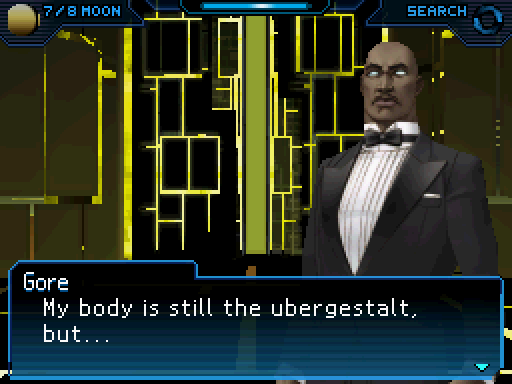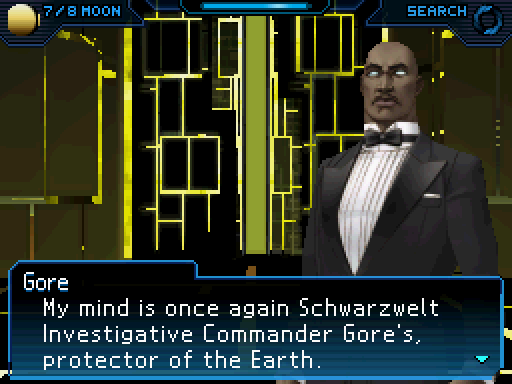 That sounds like an Ultraman-like title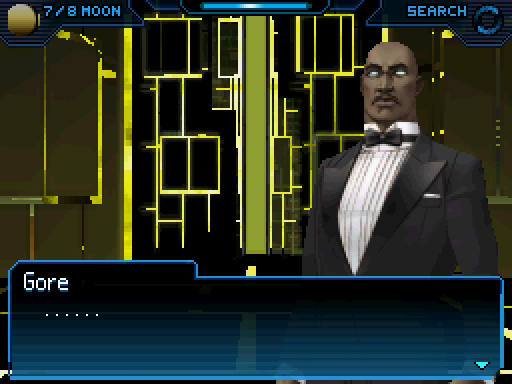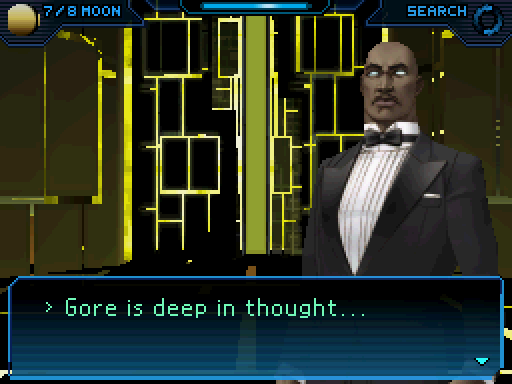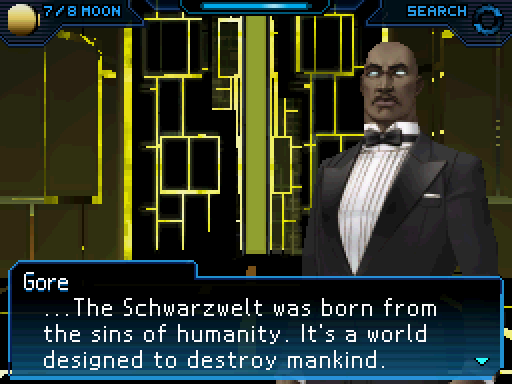 That has been stated a couple of times now, yes.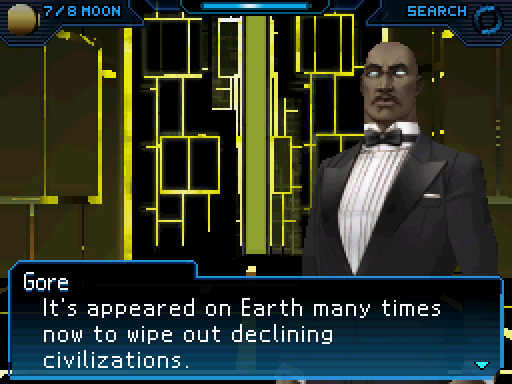 Ah, so this is NOT the first time the schwarzwelt has appeared then?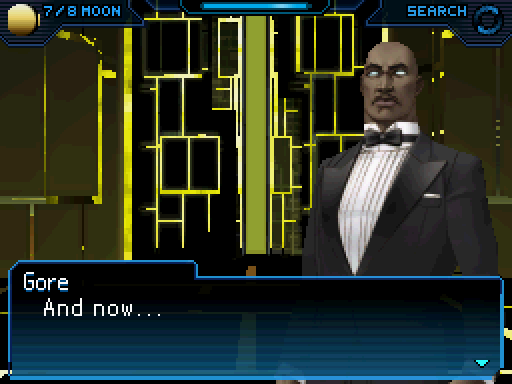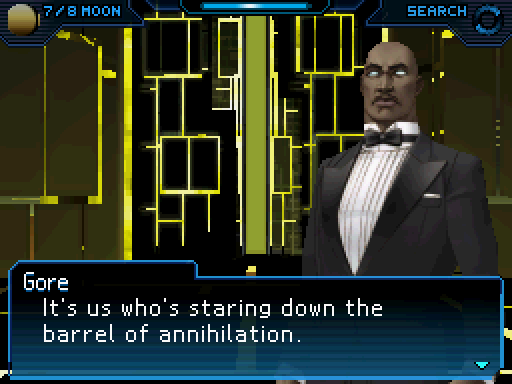 And meanwhile Jack's Squad was trying to profit from it. Yup.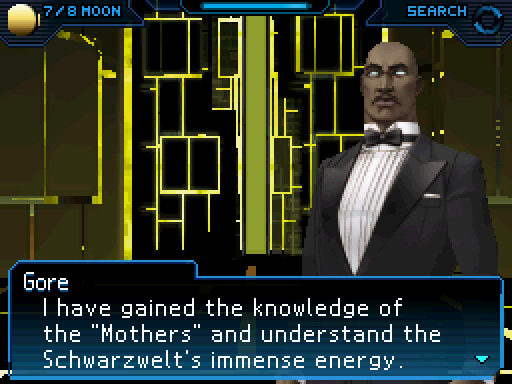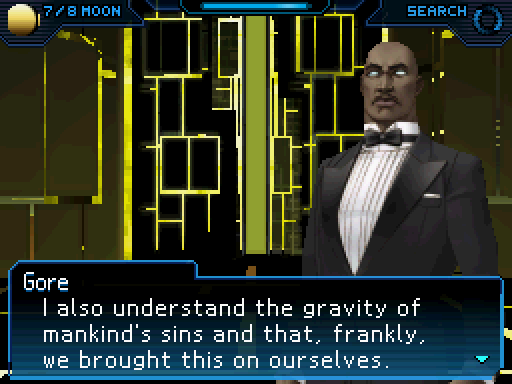 So, serves humanity right?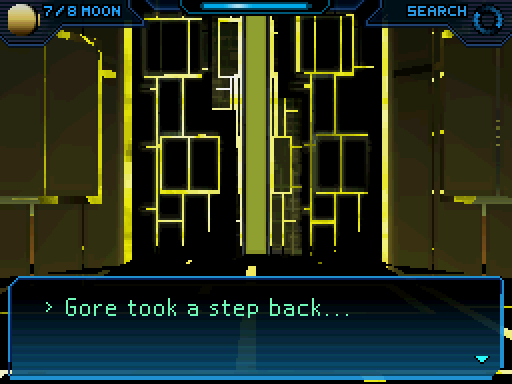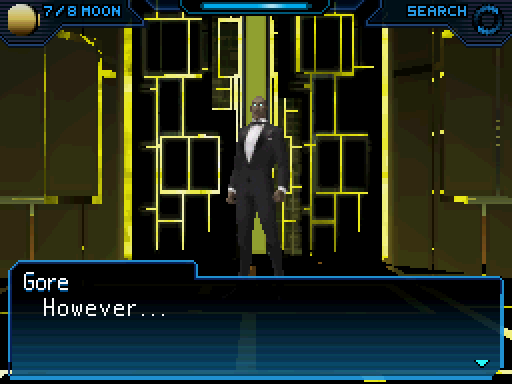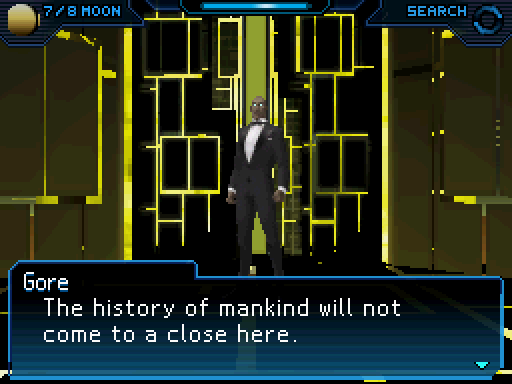 Well that is what York has been trying to accomplish.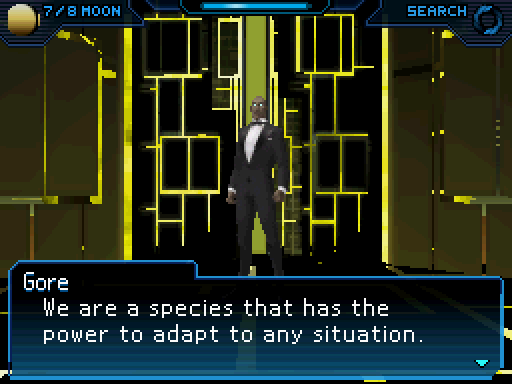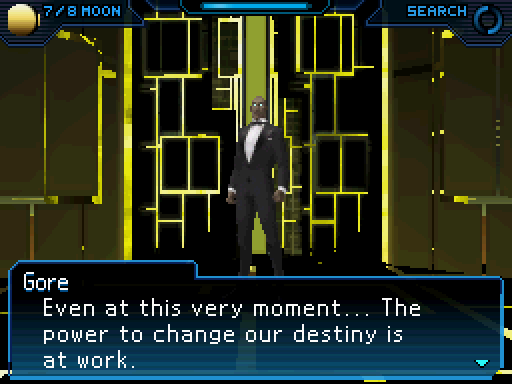 And that power, I bet it is York. Or York's. Or will be. Yes. Yes.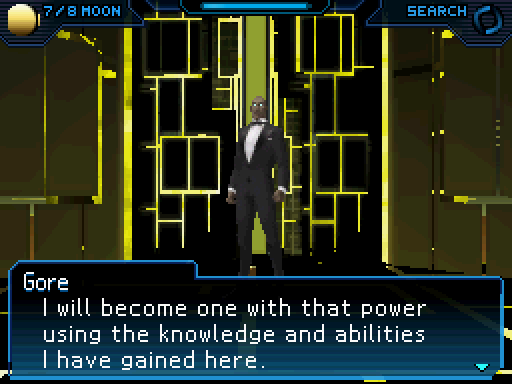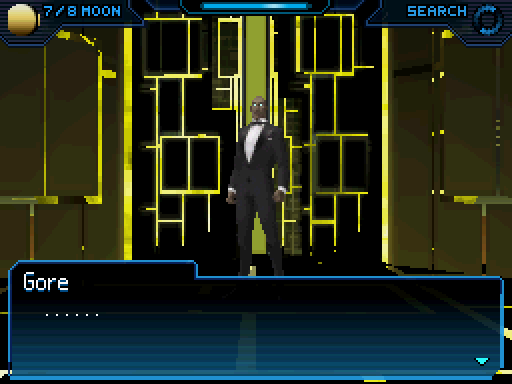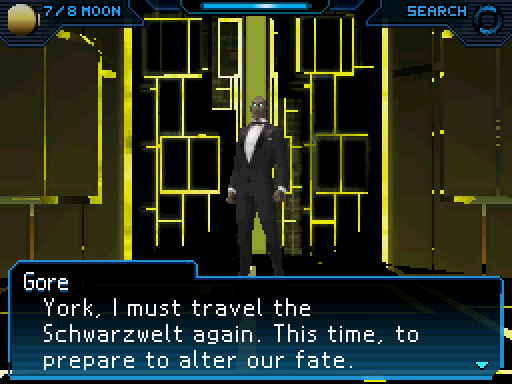 So, Gore is going all Terminator. No fate but what we make, etc.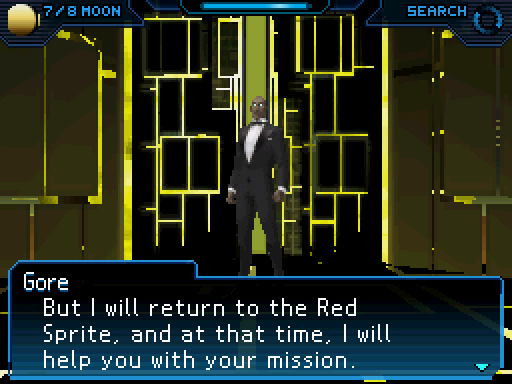 Help would be appreciated. Surely.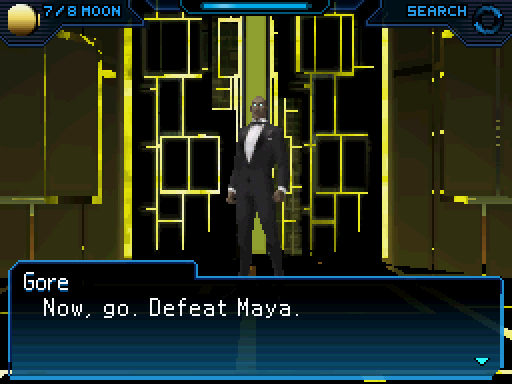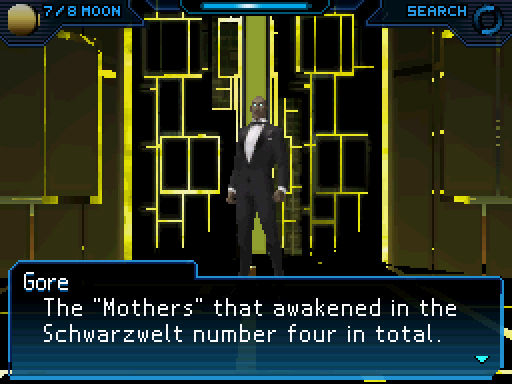 That's a bunch of moms.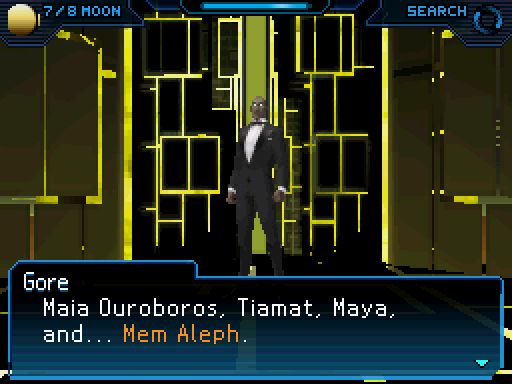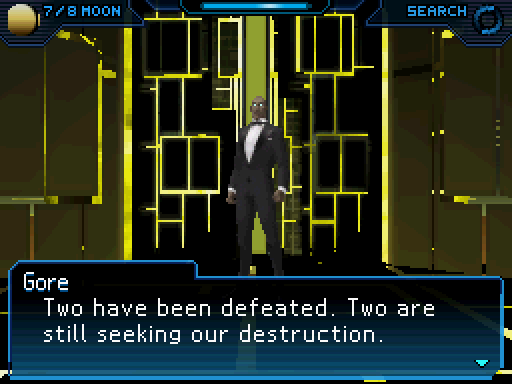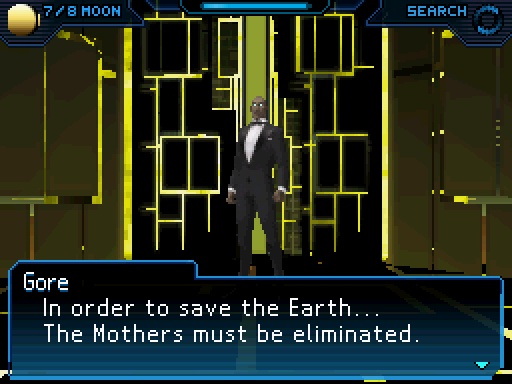 So, kill Maya and then kill Mem Aleph. Check.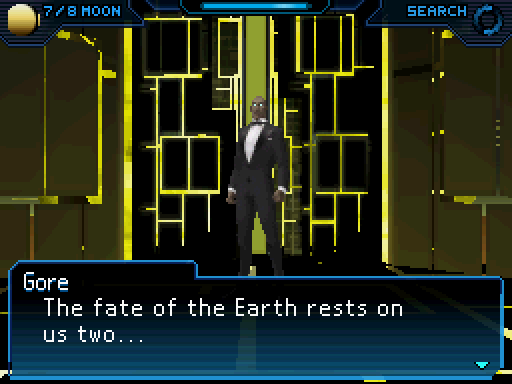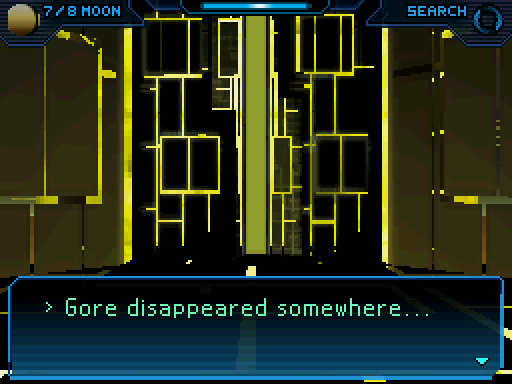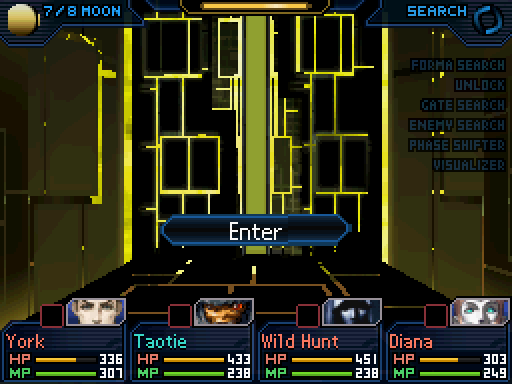 Time to advance then!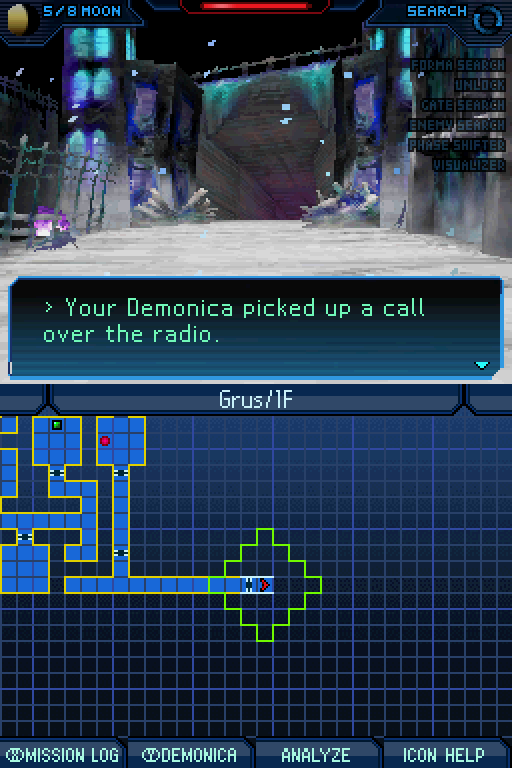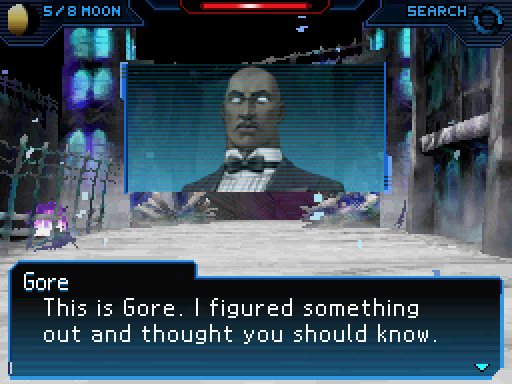 Yesss?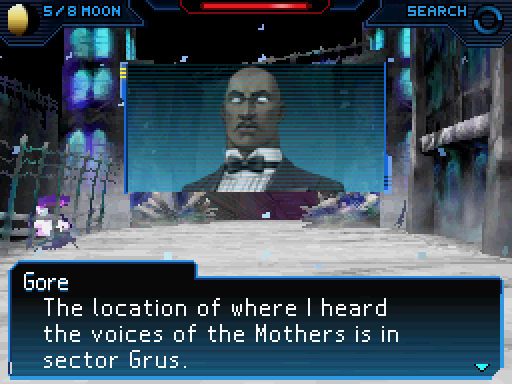 Oh, well that is convenient. We are in Grus, after all.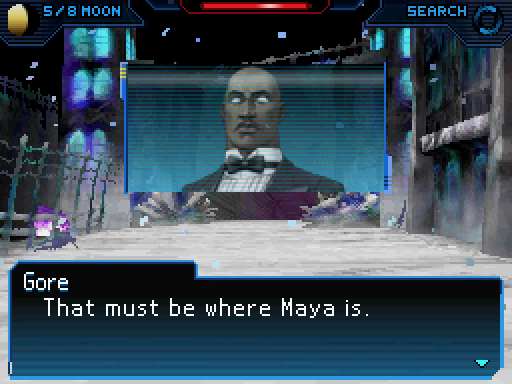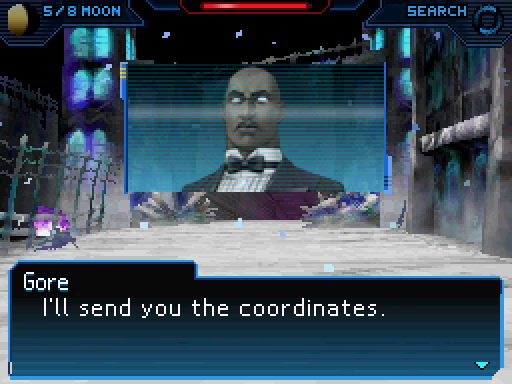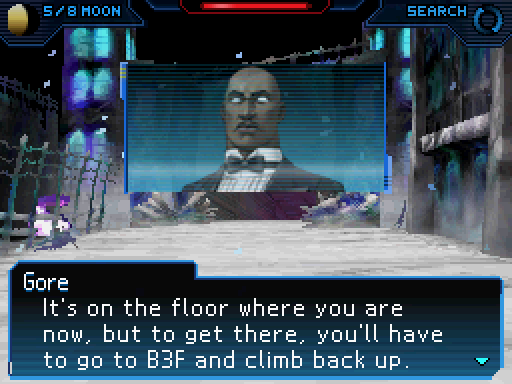 That doesn't sound too daunting.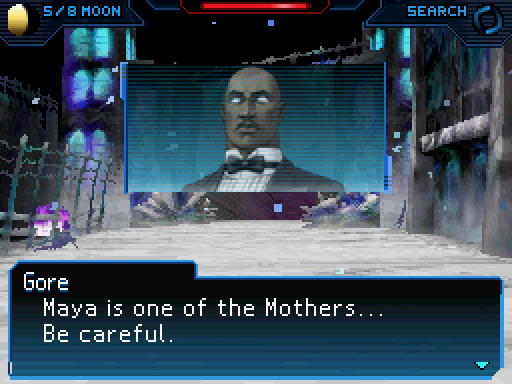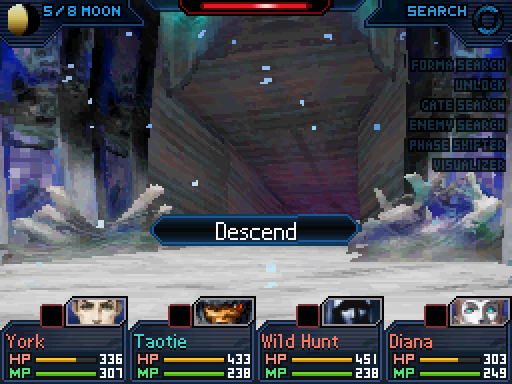 Well then, time to go down.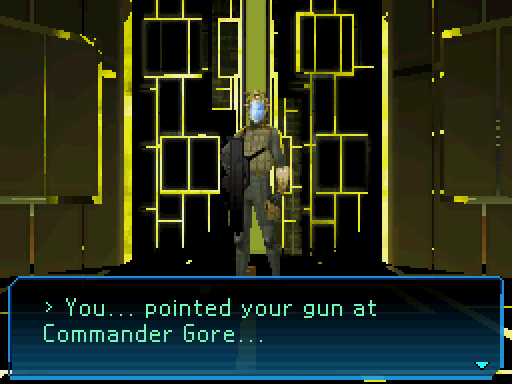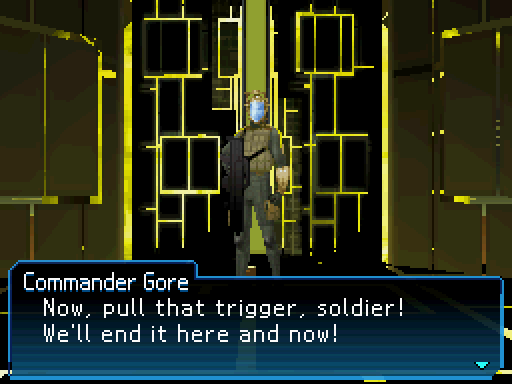 Let's see what happens with the other option.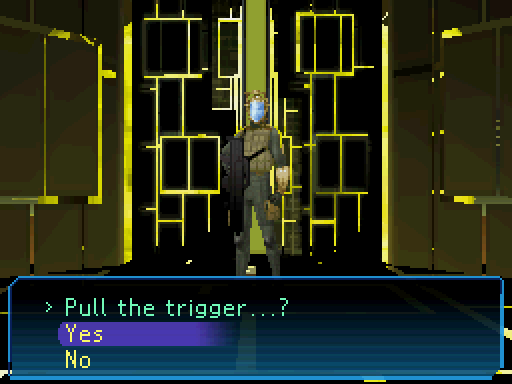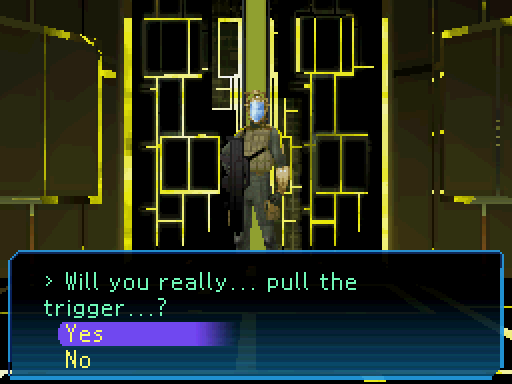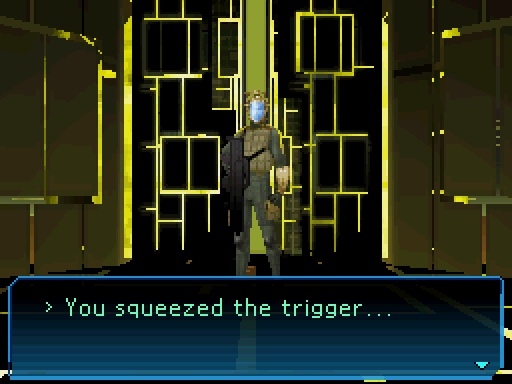 He's already dead. What's the worst that could happen?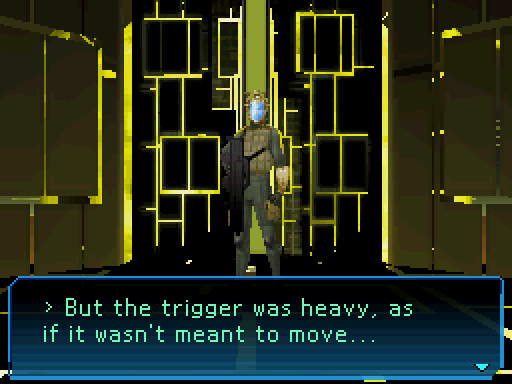 BAH!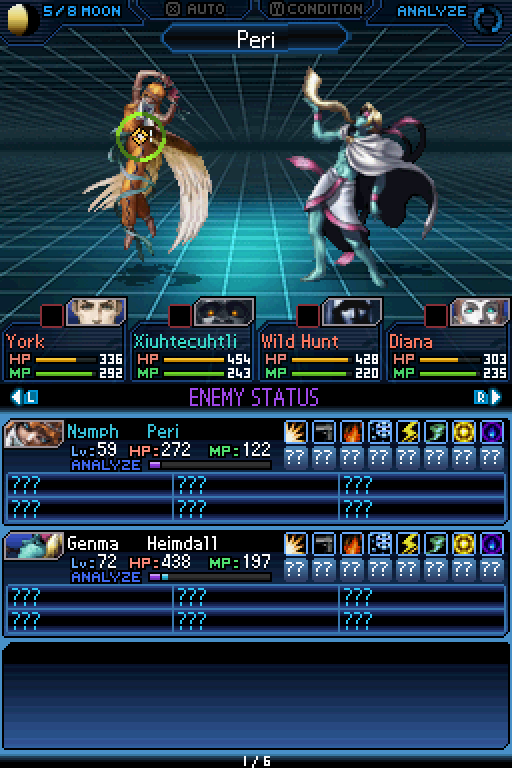 Hey, Heimdall got a new partner!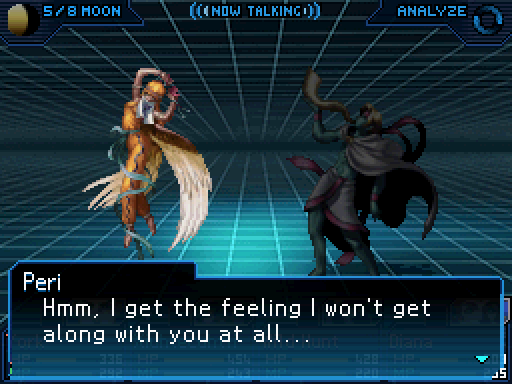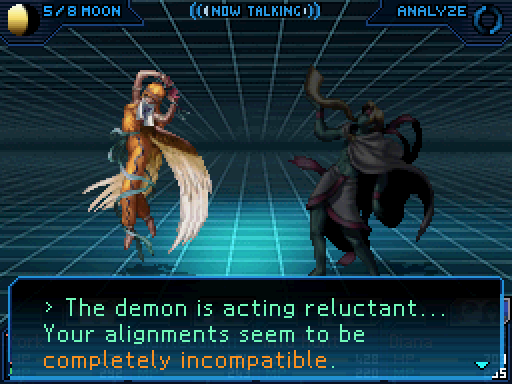 Awww. That happens when you go Chaos.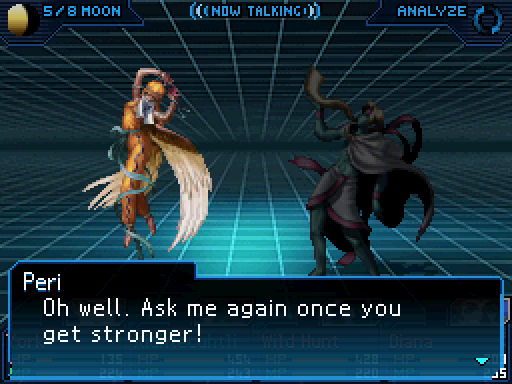 In the end York managed to charm her, but he was too low level to get her in his tube.
Shame, really.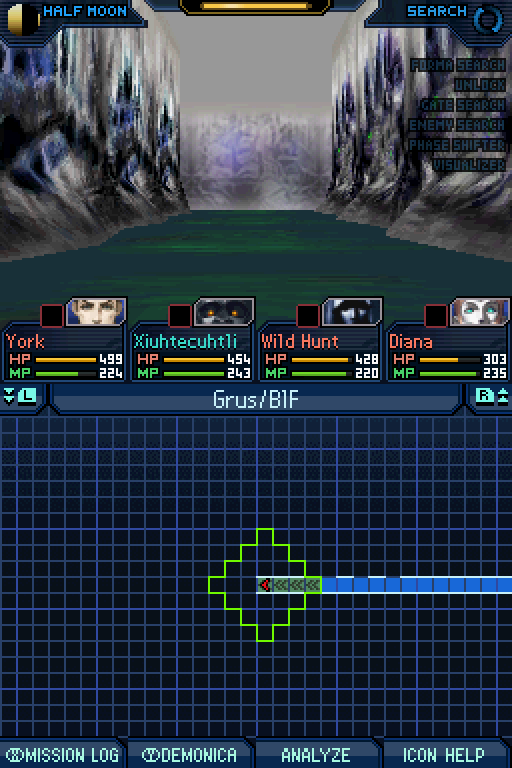 OH BOY THRASH LEVEL CONVEYOR BELTS.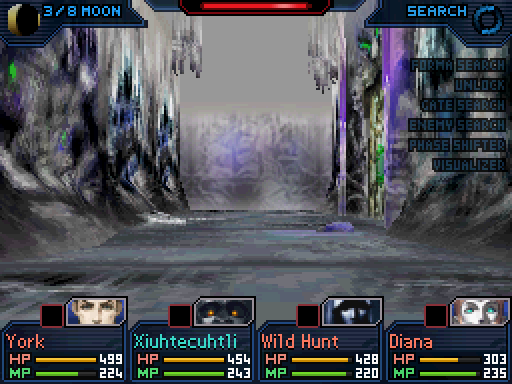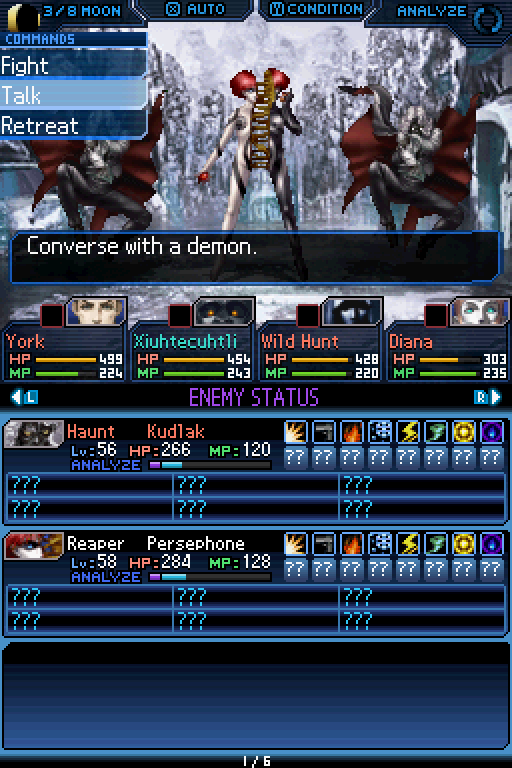 Hey it is Persephone and notDracula. I already know that notDracula won't join. But maybe Hades's sweetheart will!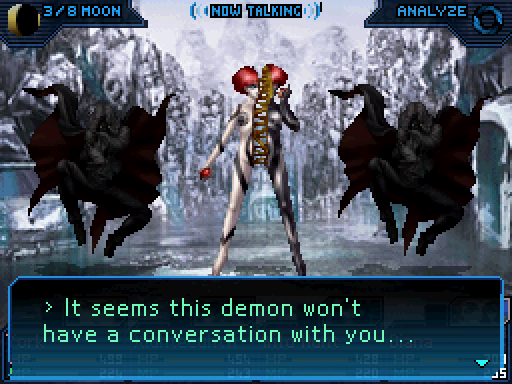 Aw.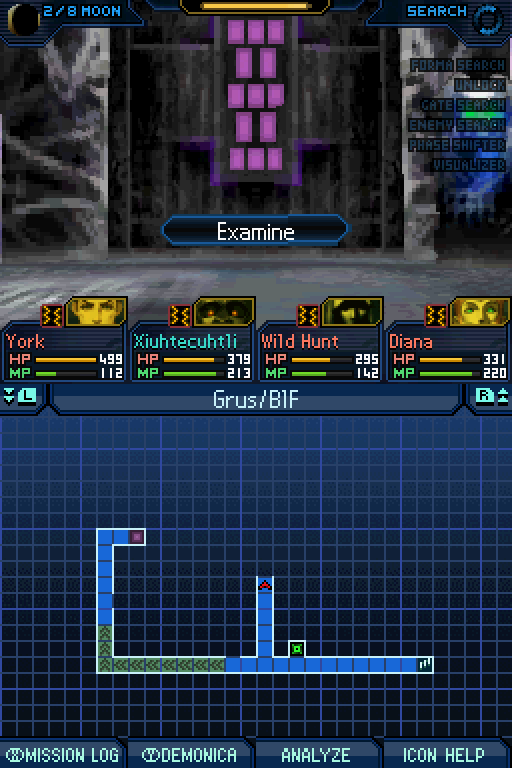 This is a weird door.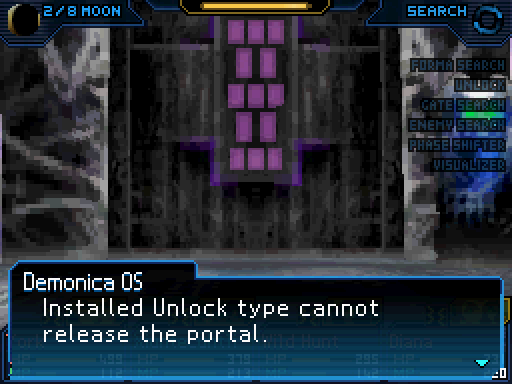 Oh damn it. That means we'll have to come back later.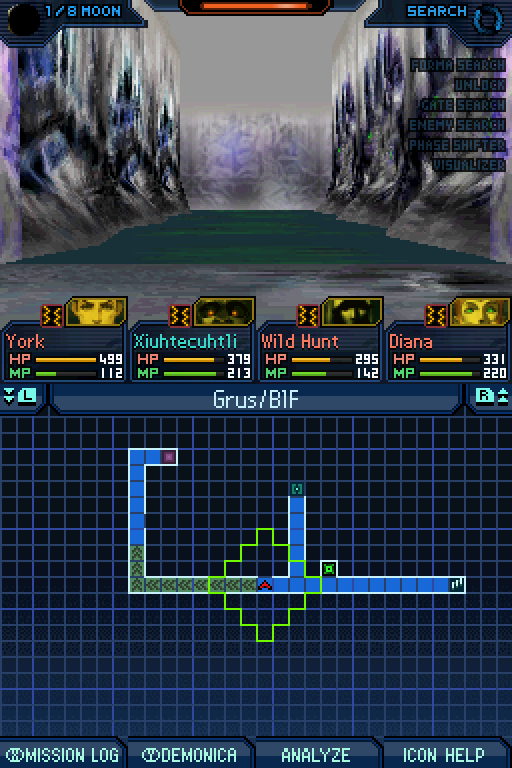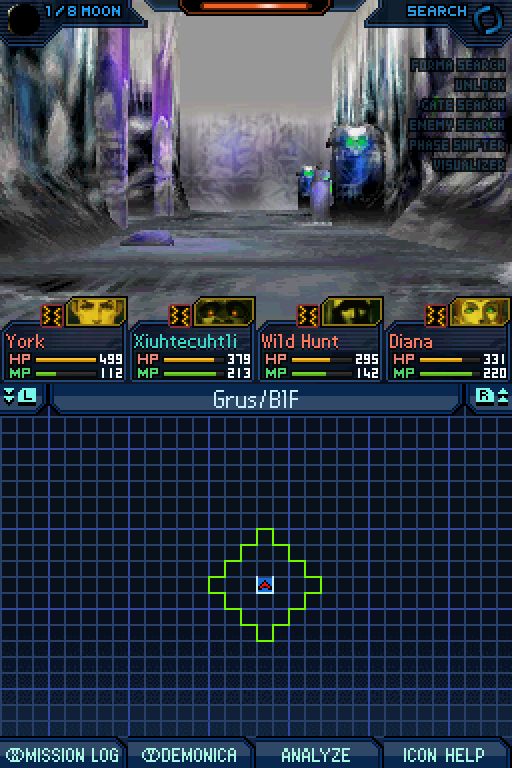 Wait. What happened?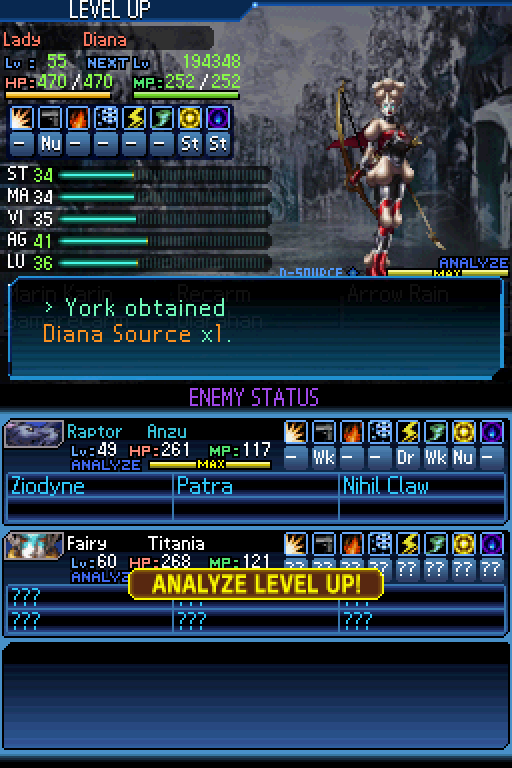 Diana has relinquished a source. That is a good thing.
And now that I've tried the SMT4 fusion method I am really rather disliking all other SMT fusion mechanics. Reloading over and over and over and over so I get the right powerset. It is the worst. Agh.
God damn SMT4. I probably should've waited until I was done with this. Though SMT4 could really use goddamn weakness lists on the second screen like SJ does. one step backwards, I guess.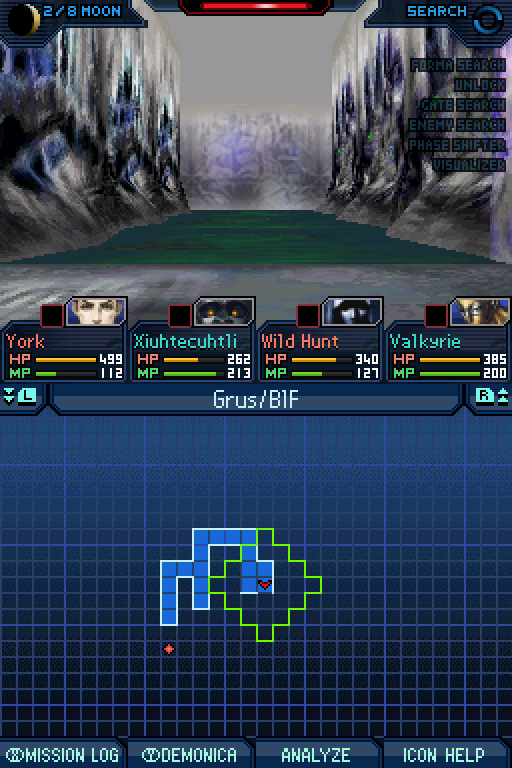 Uuurgh more conveyor belts.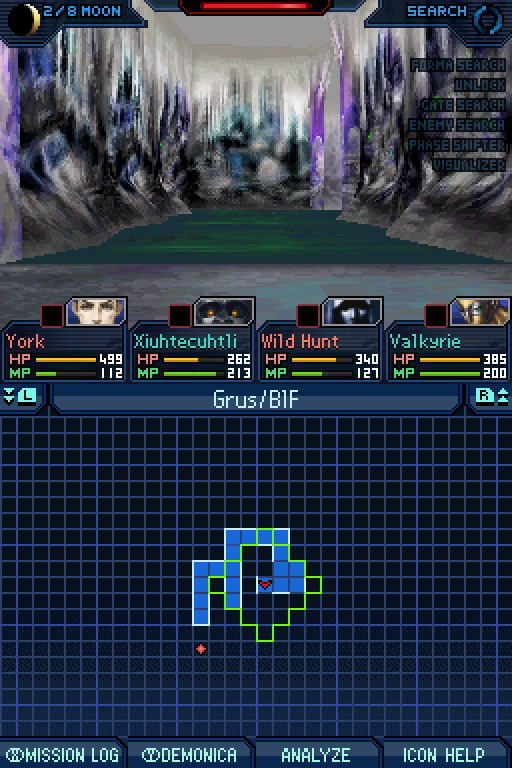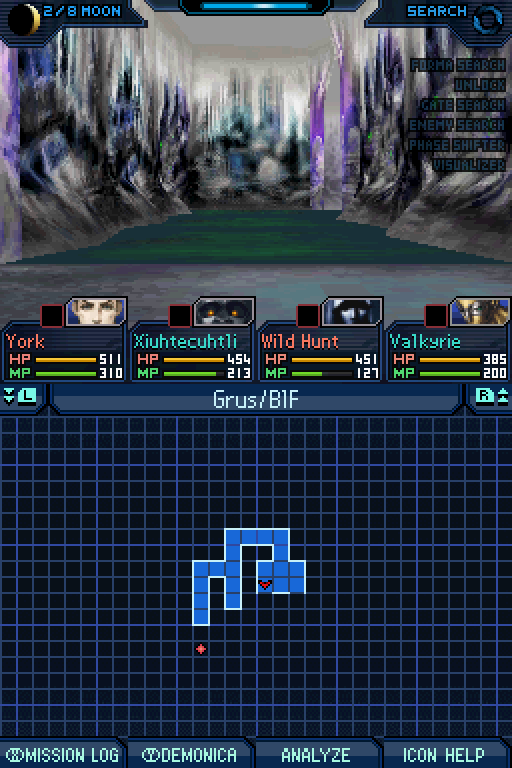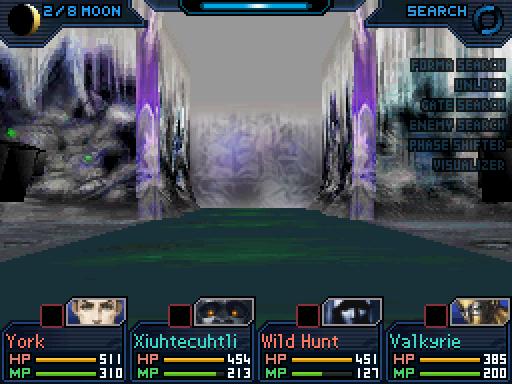 Let's advance.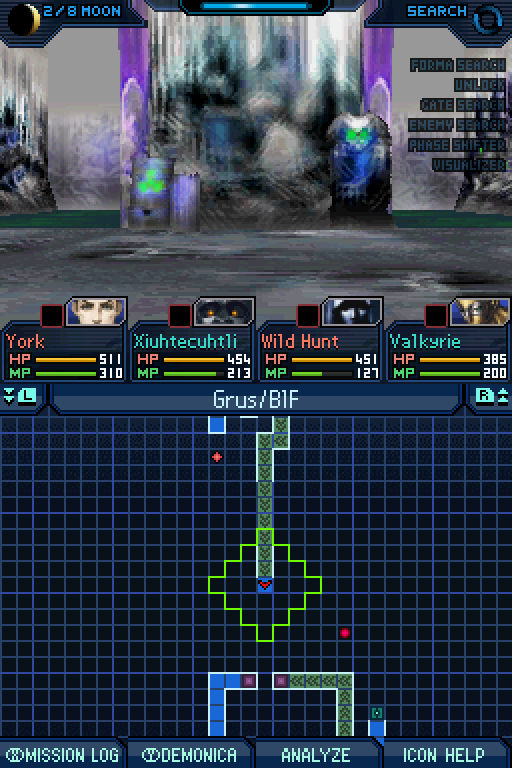 And another set! Hooray.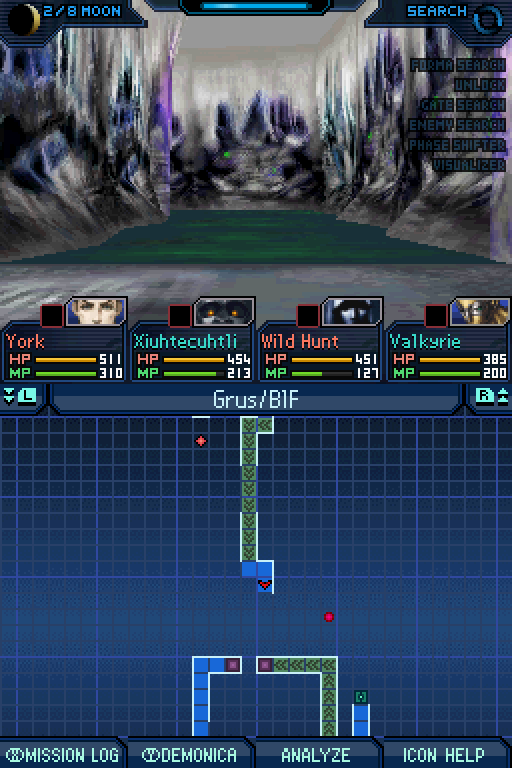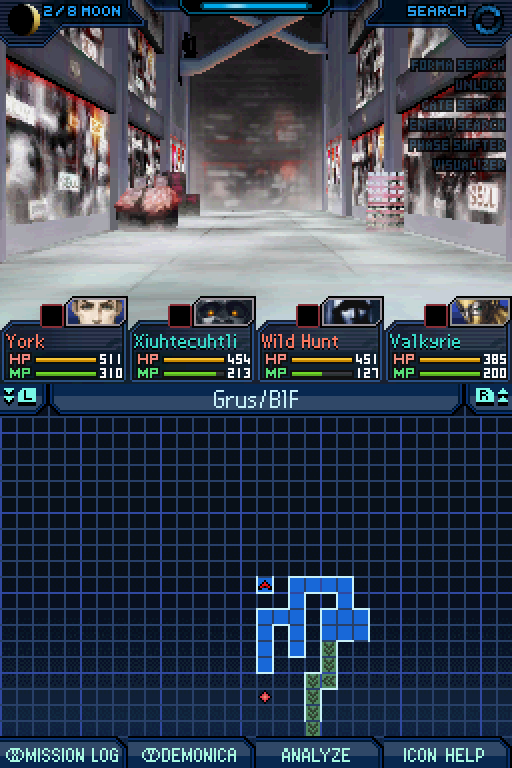 Oh joy, it leads to a teleport that leads to a Carina lookalike area.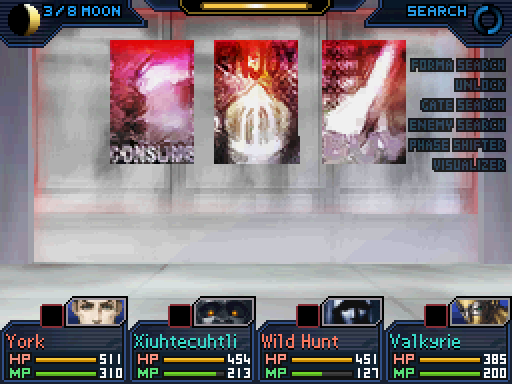 It's a recolor. Bleh.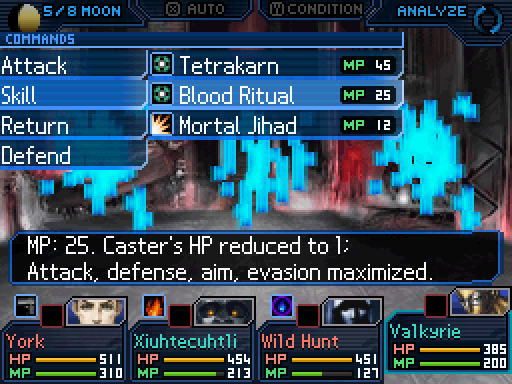 That doesn't sound PARTICULARLY useful unless the next demon has Diarahan or something like it.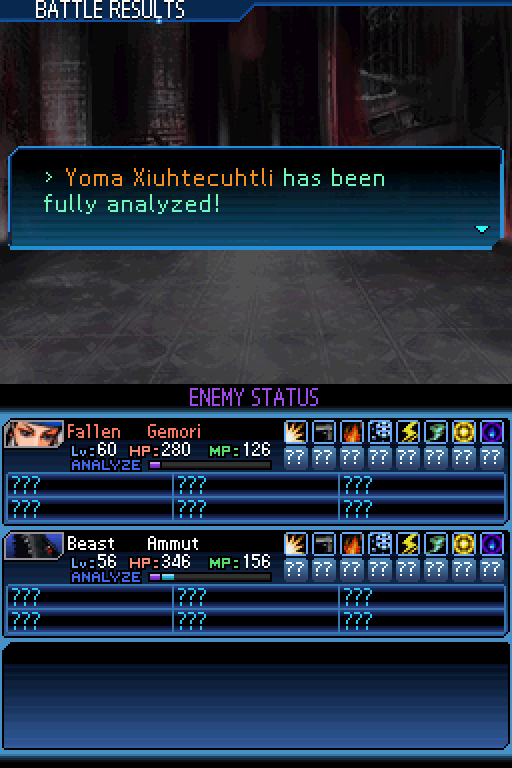 That means that Xiuhtecuhtli will be goddamn fusion fodder soon. Hooray.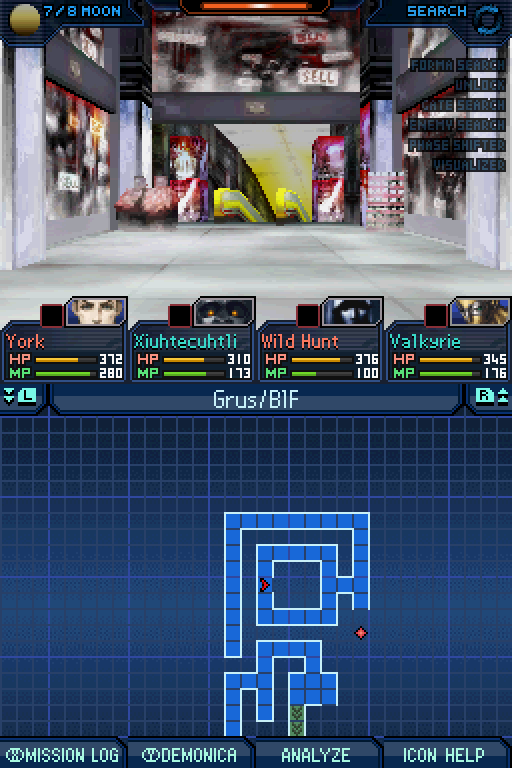 At last! A way down!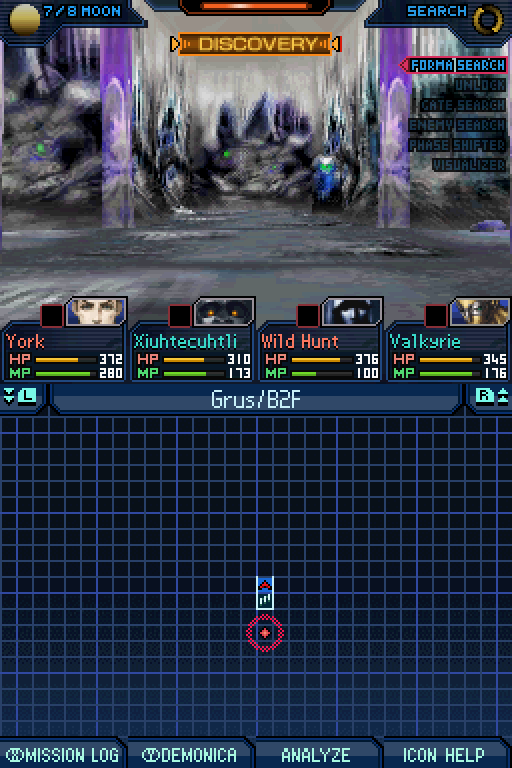 And it is to TRASH AREA recolor. Great. This area is being annoying but at least it is not Eridanus!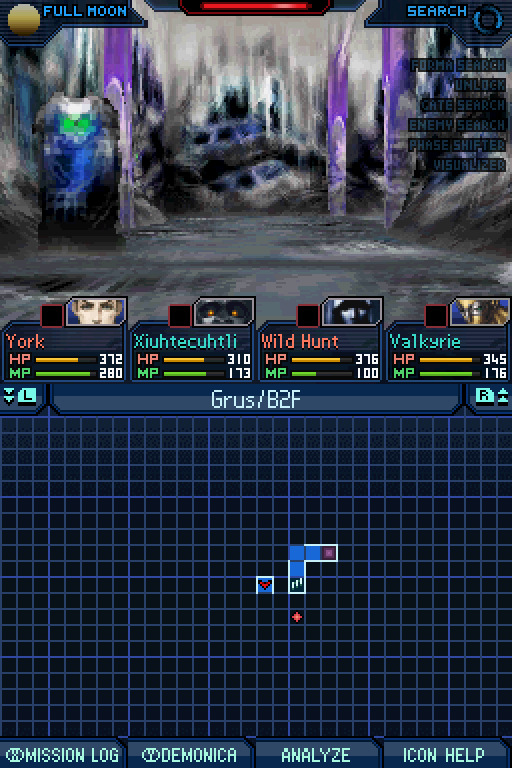 ...
I had to FUCKING OPEN MY MOUTH.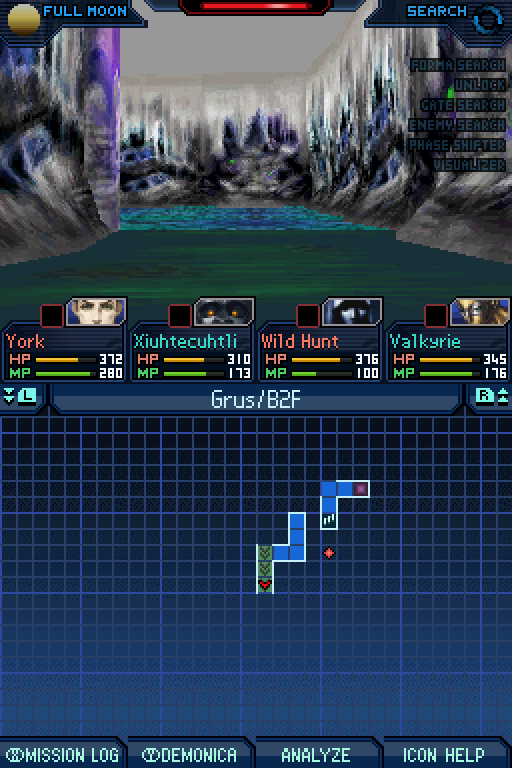 OH JOY
TELEPORTY FUNGEON
WITH CONVEYING. MY FAVORITES.
TWO GREAT FLAVORS THAT GO WELL TOGETHER.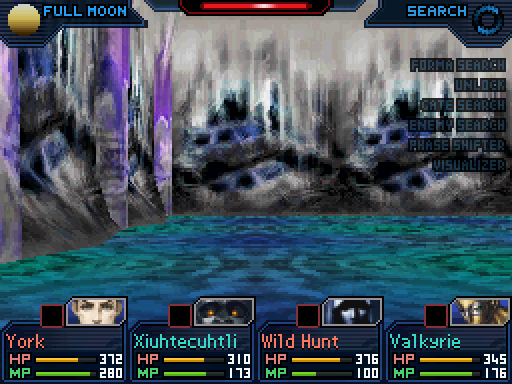 And sleep floor.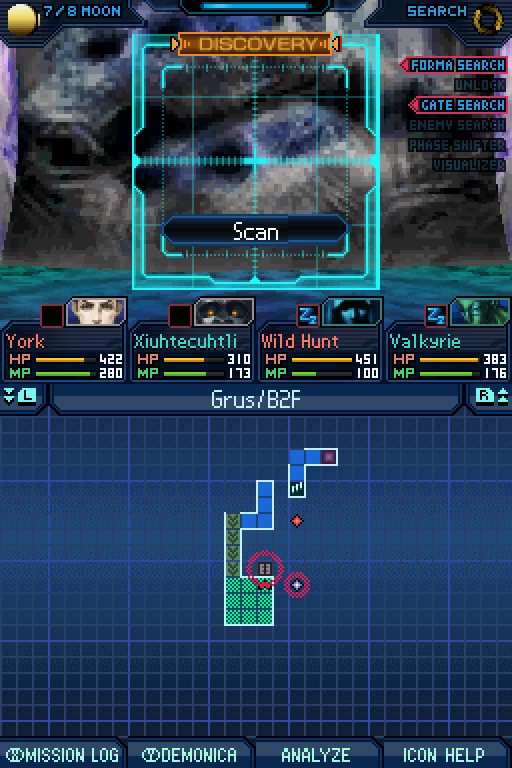 At least it is moderately merciful.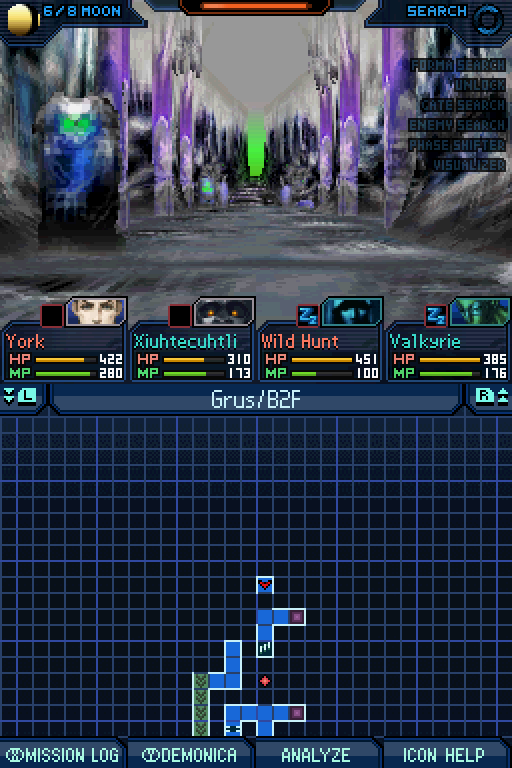 Again, I had to fucking open my mouth didn't I?
There is no mercy to be found. NOT IN TELEPORTY DUNGEON LAND.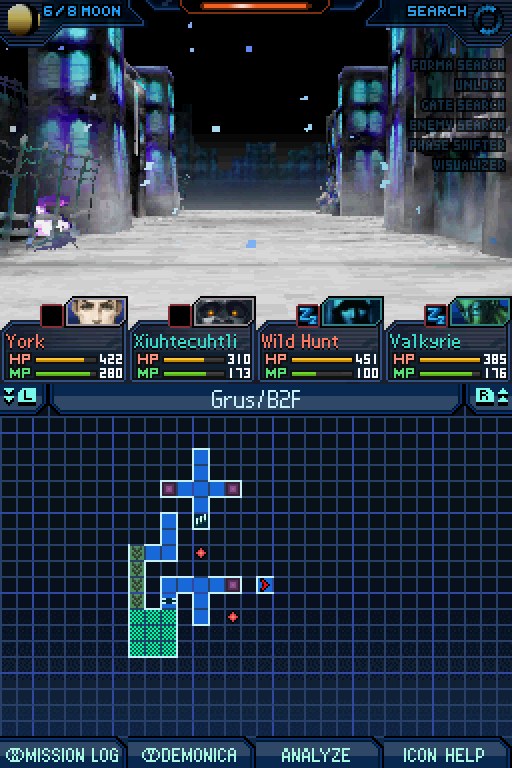 Oh goody. NotAntlia.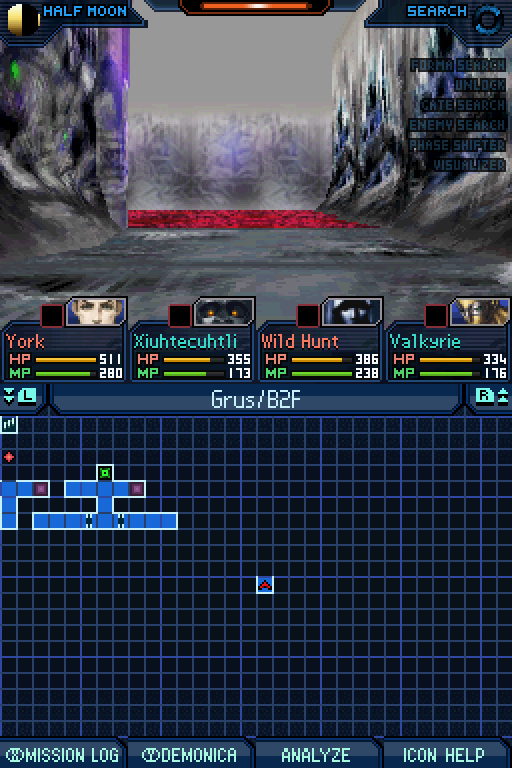 AND TRASHLAND WITH FUCKING DAMAGE FLOOR.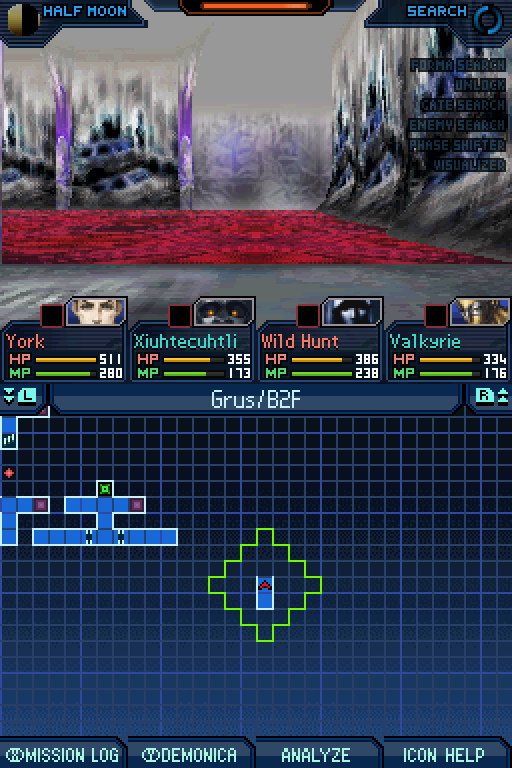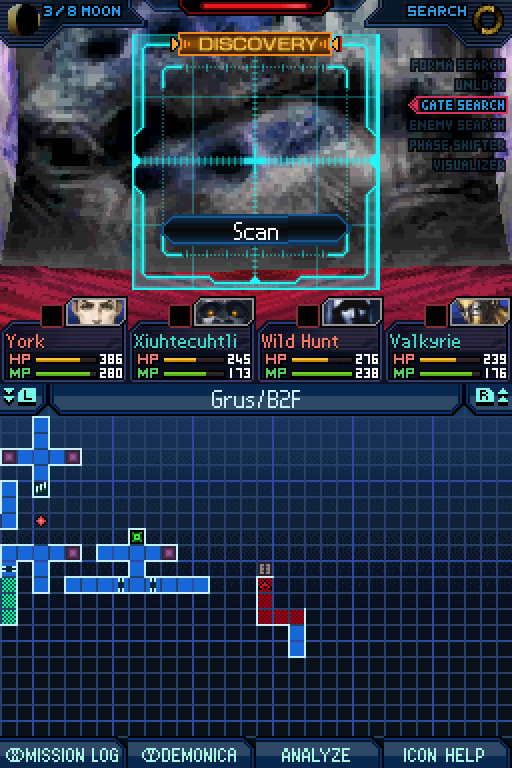 FUCKIN' HELL, ATLUS.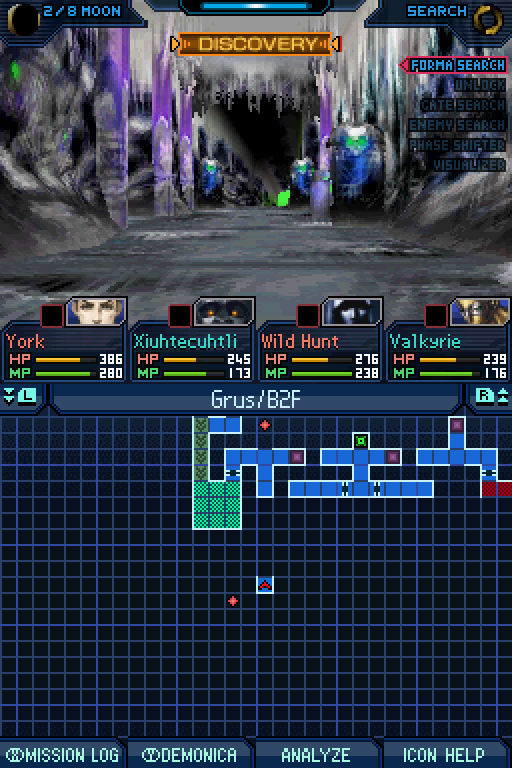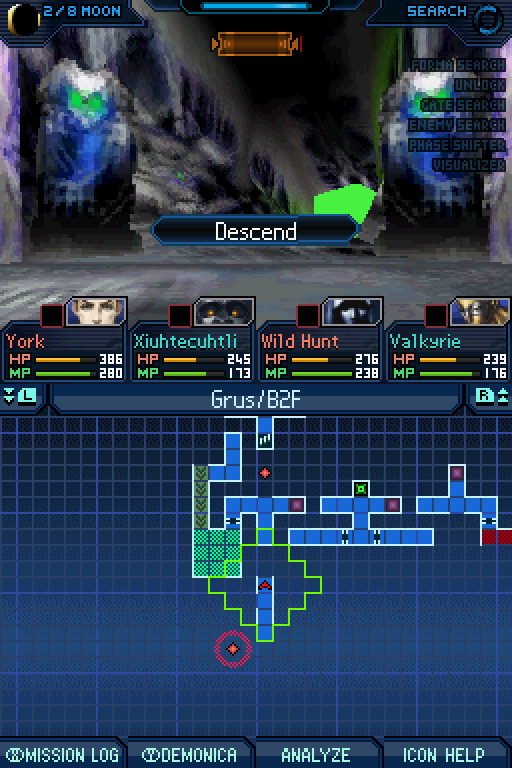 Oh, nice. A way down. Let's go down. Maybe it will have less teleports. Maybe.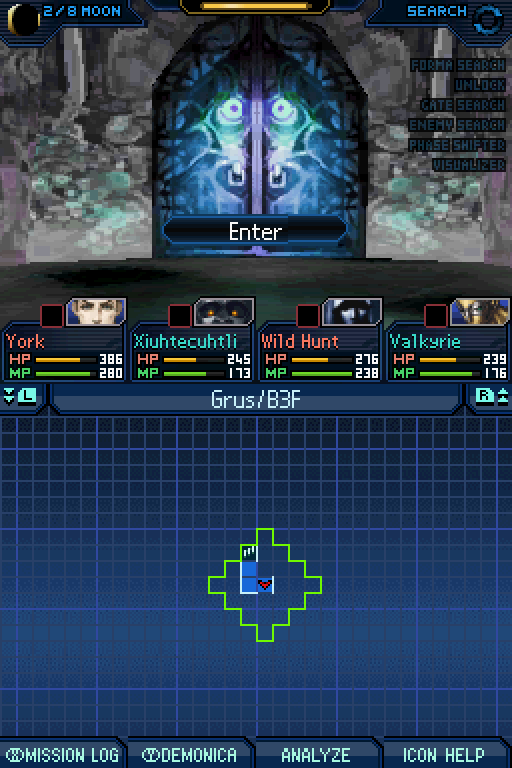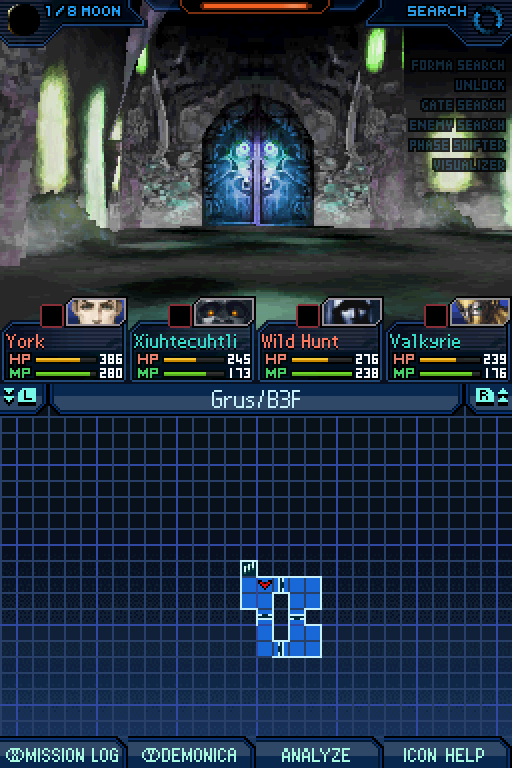 And it does! Now it is one way doors!" Which is less terrible.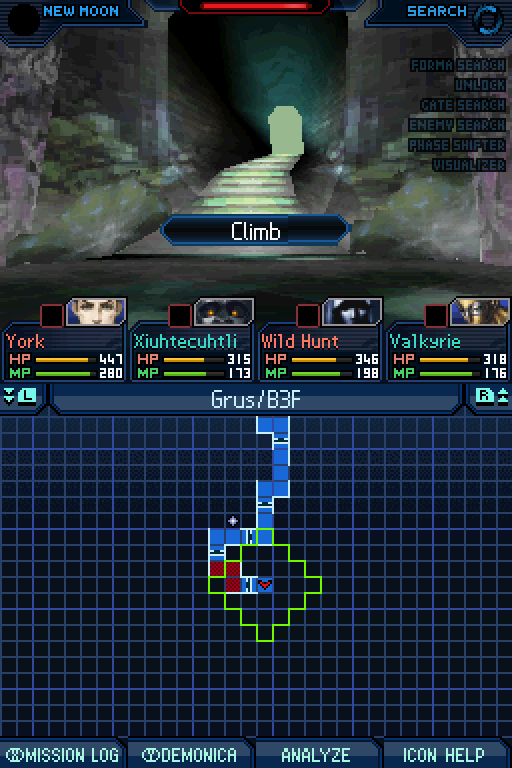 And going up. Again.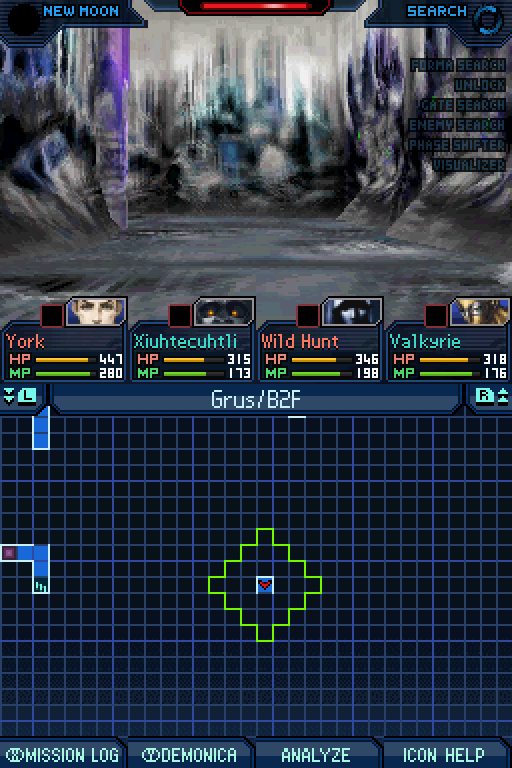 OH JOY OF JOYS MORE TELEPORTS.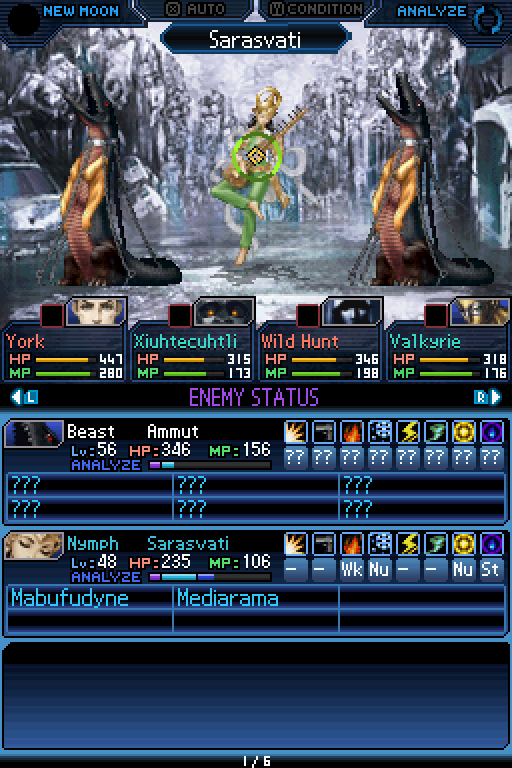 Sarasvati and some damned crocodile god thing. Bah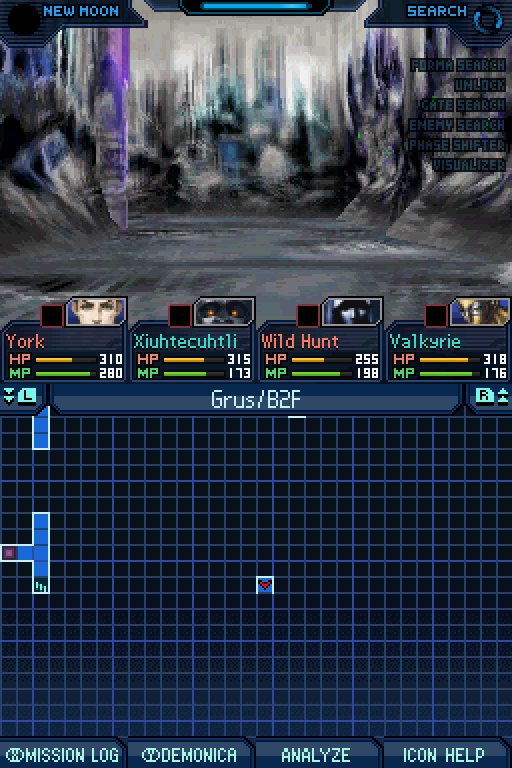 WHY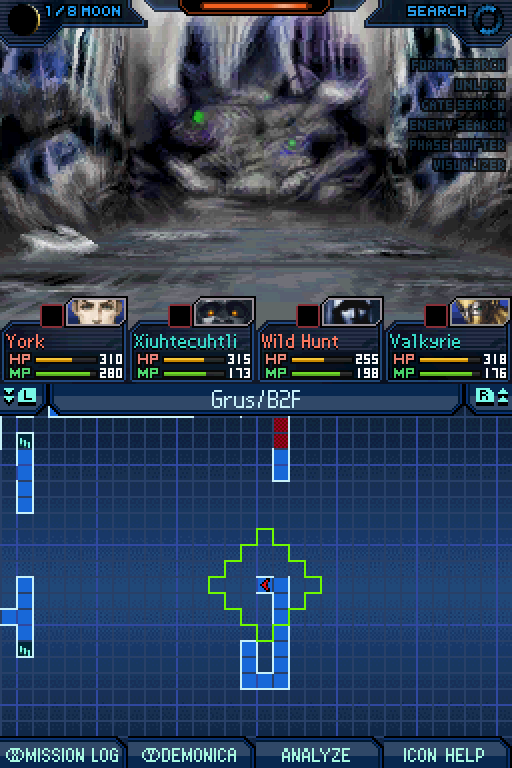 WHY TELEPORTS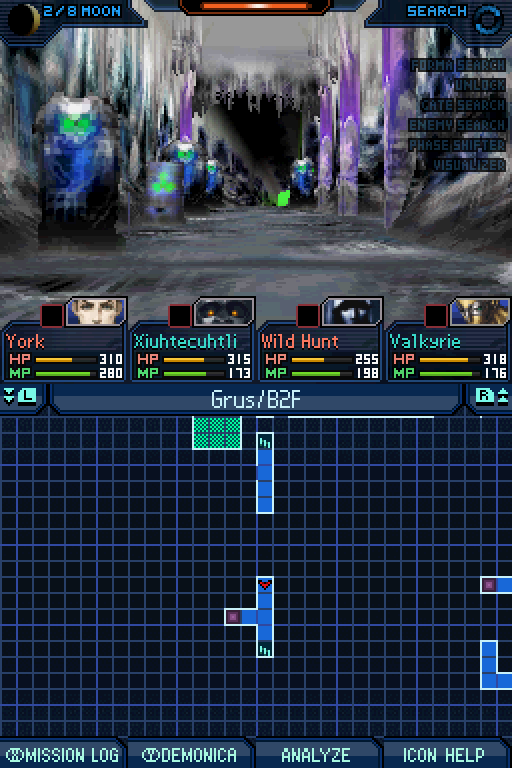 WHAT HAVE I DONE TO DESERVE THIS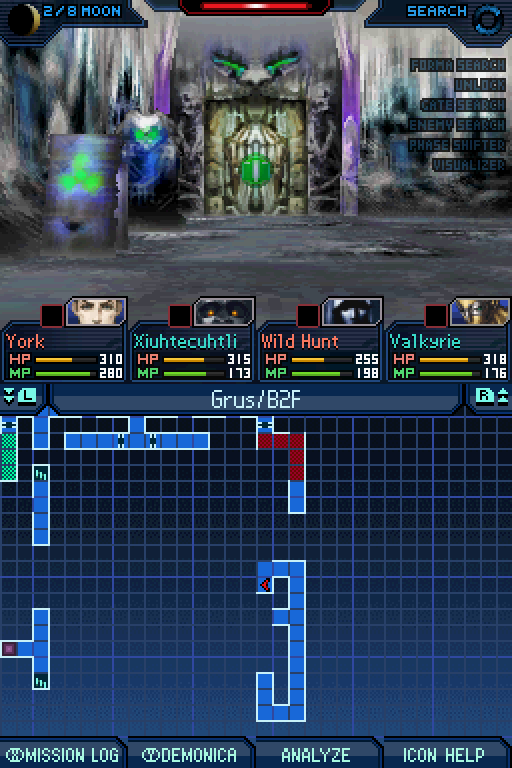 I hate them. I really do.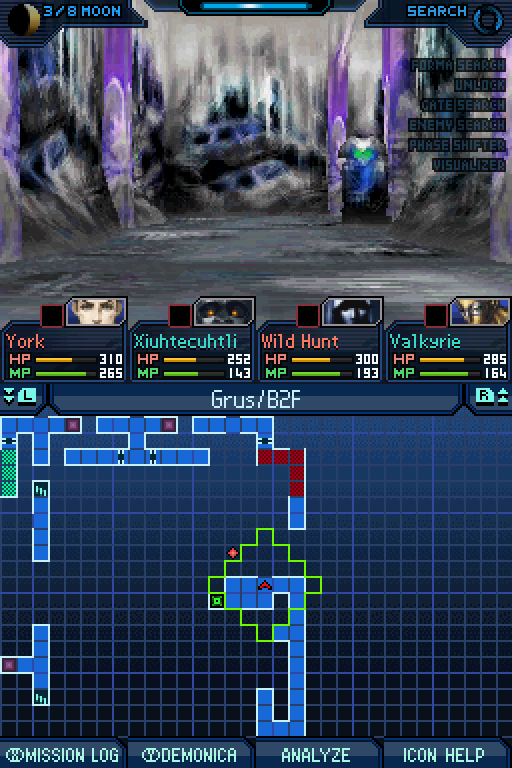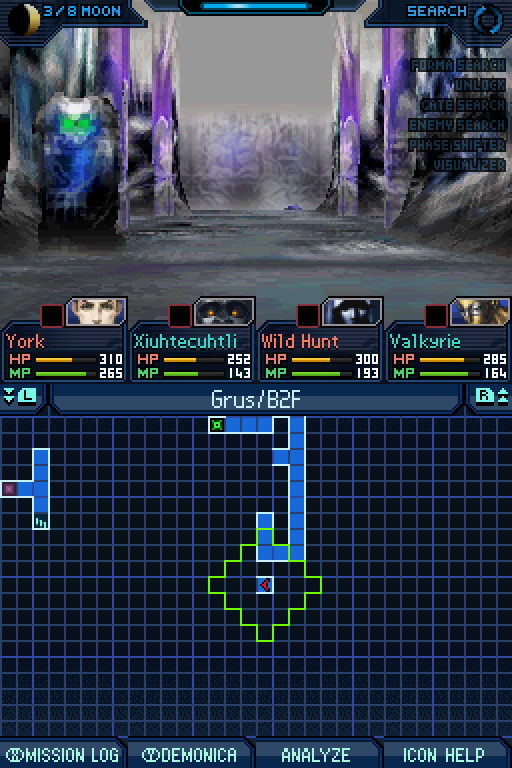 This is the worst gimmick. The worst.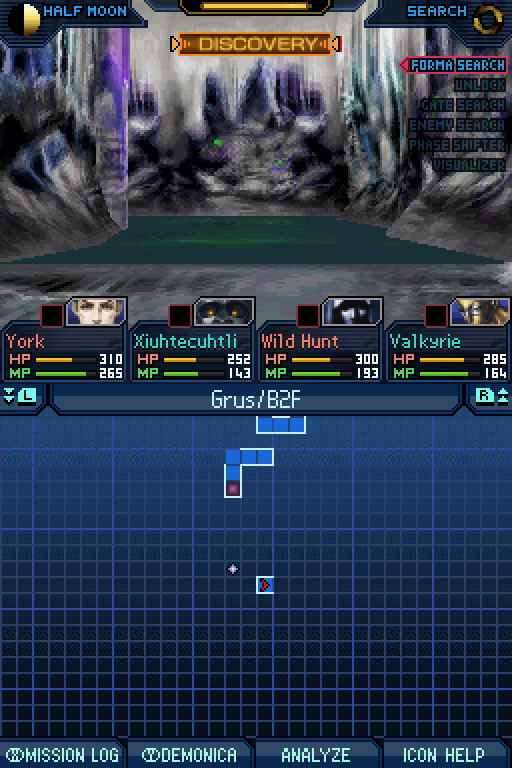 And it keeps going on.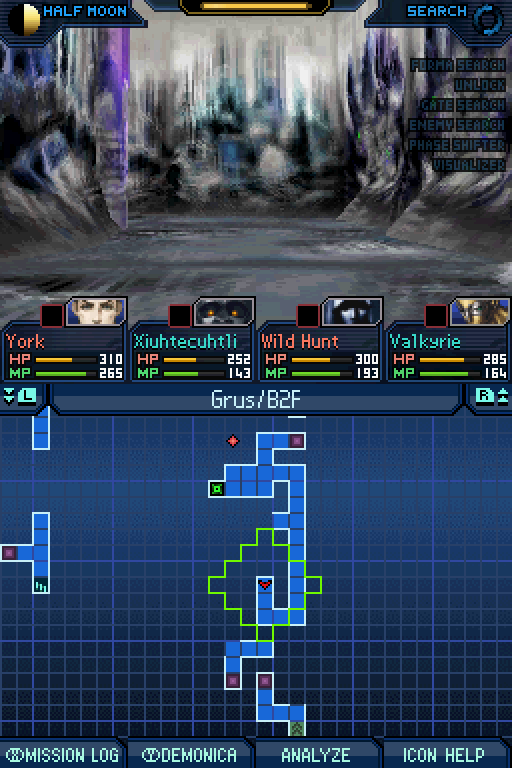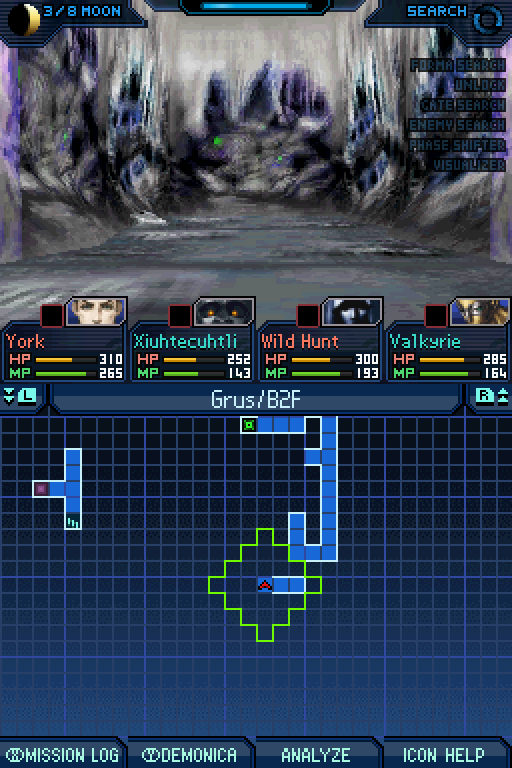 It does not end.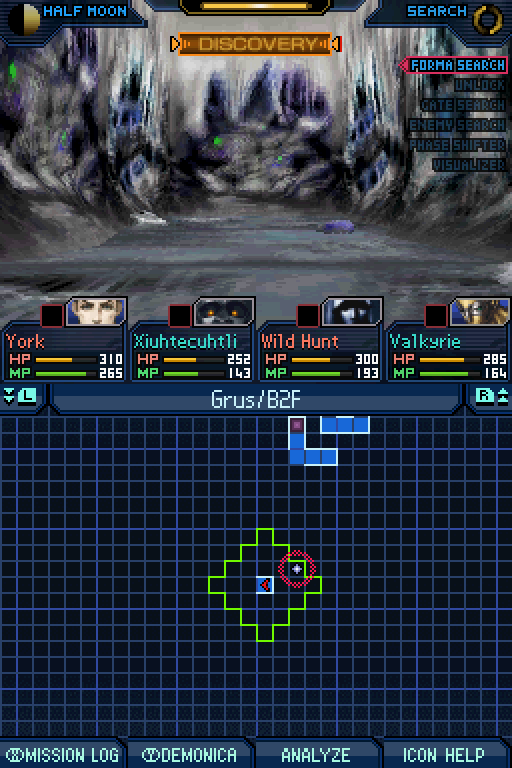 Why did they mix Eridanus and trashland
Why
who could ever think that was a good idea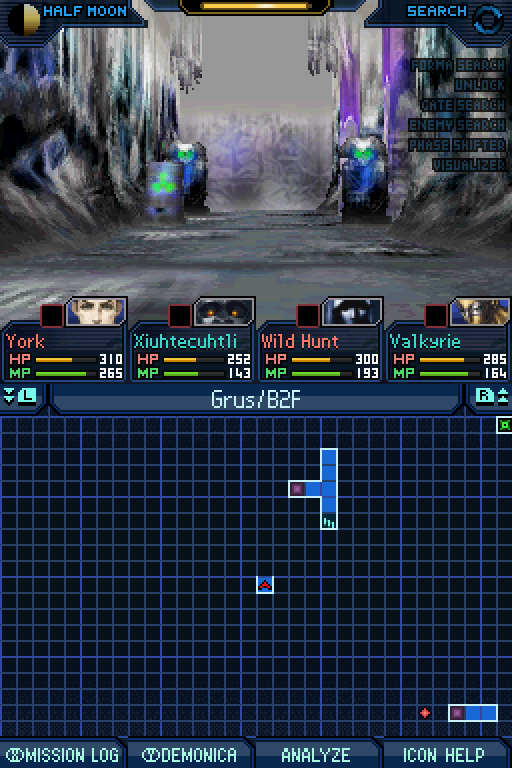 Seriously. At least it AUTOMAPS. Thanks need to be given for small favors.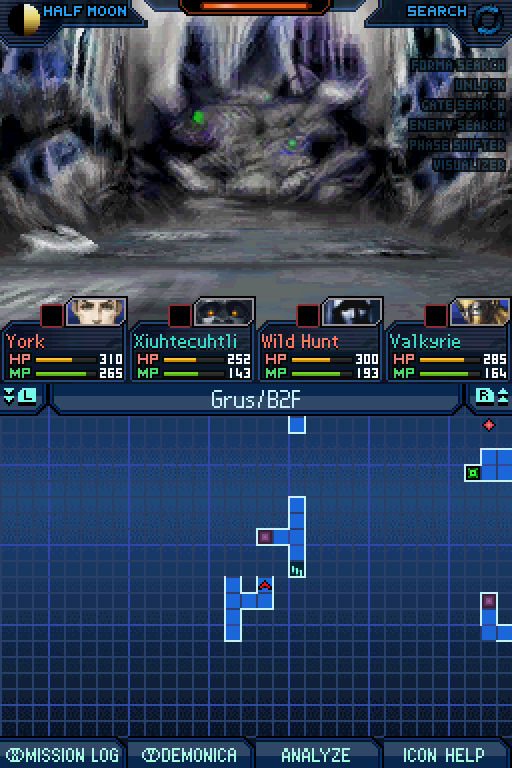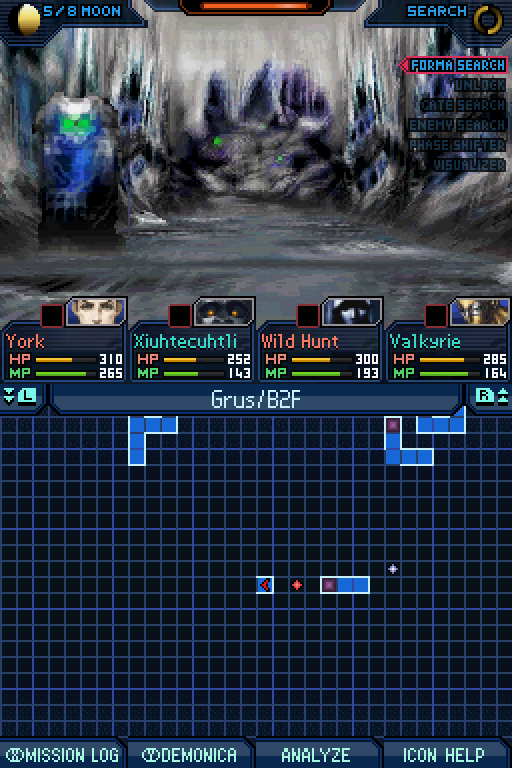 I am rather tired of this god damn gimmick. Can you tell?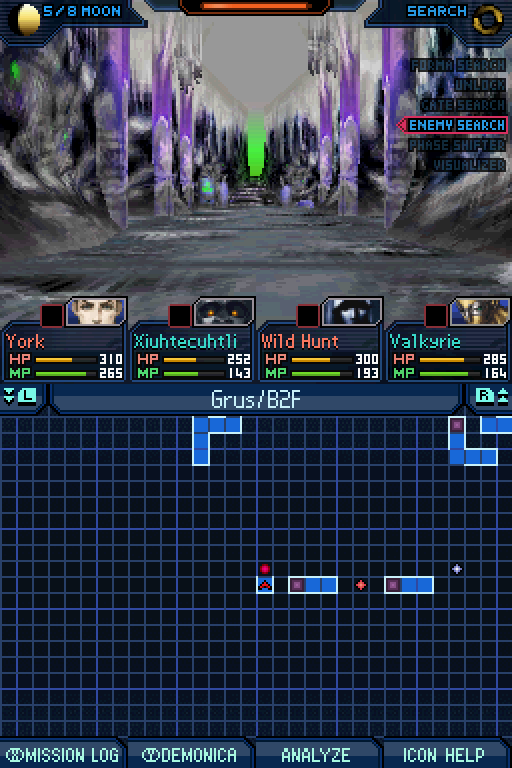 Oh goody! Stairs!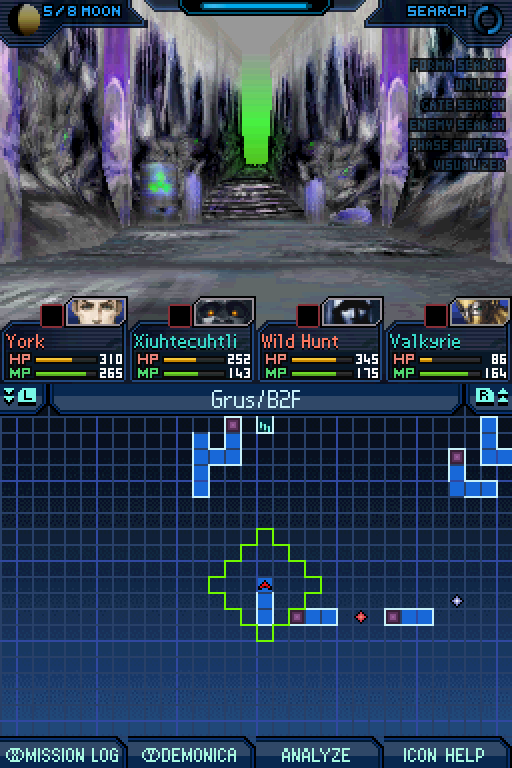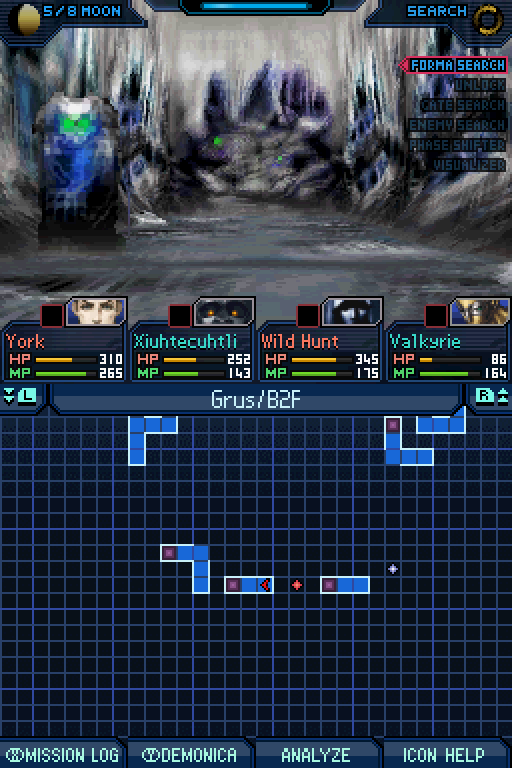 But me being an idiot I go elsewhere.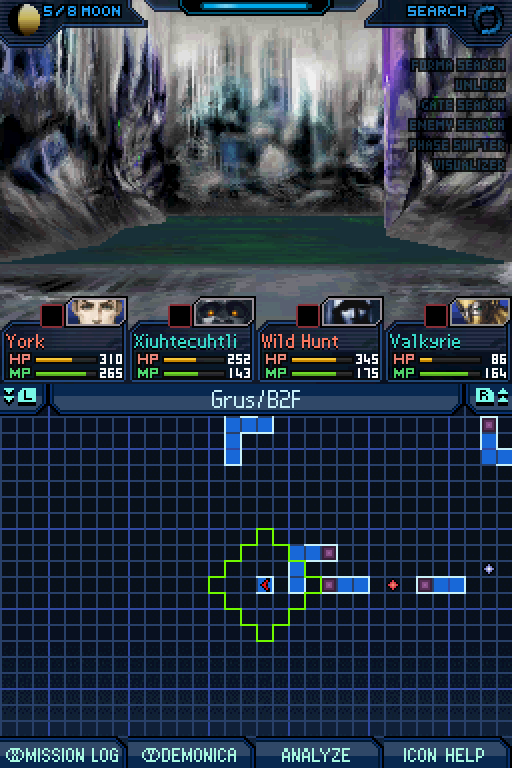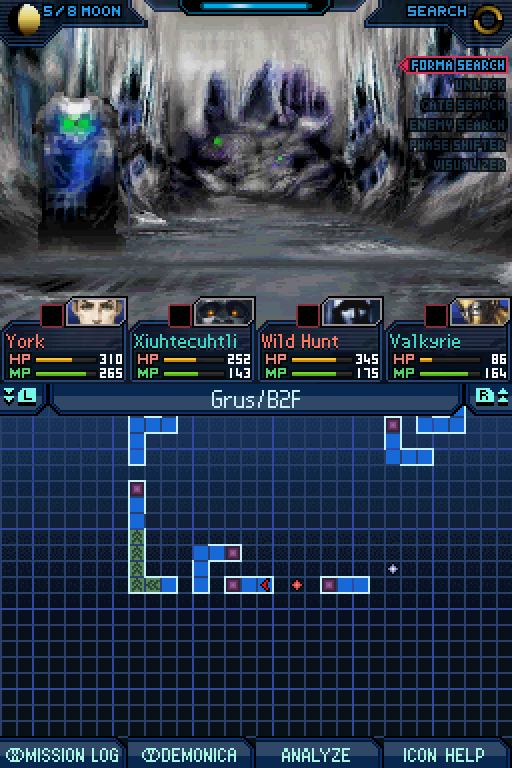 Fuck it. Let's go up.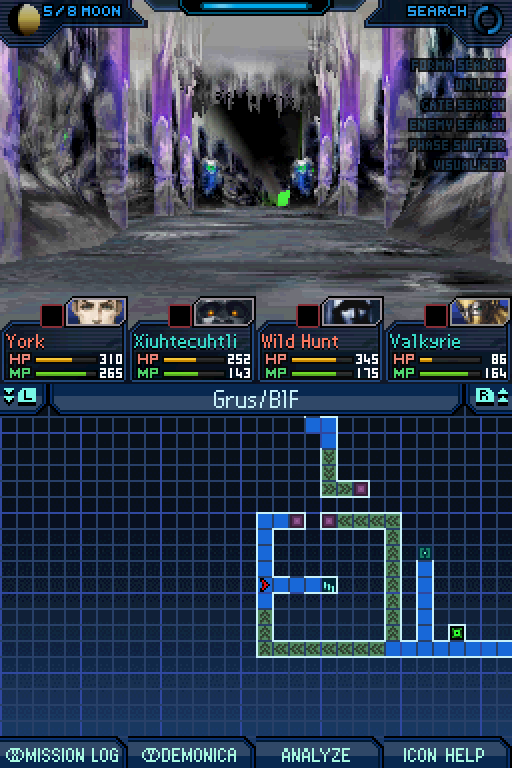 Oh. Great. There is literally nothing to do up.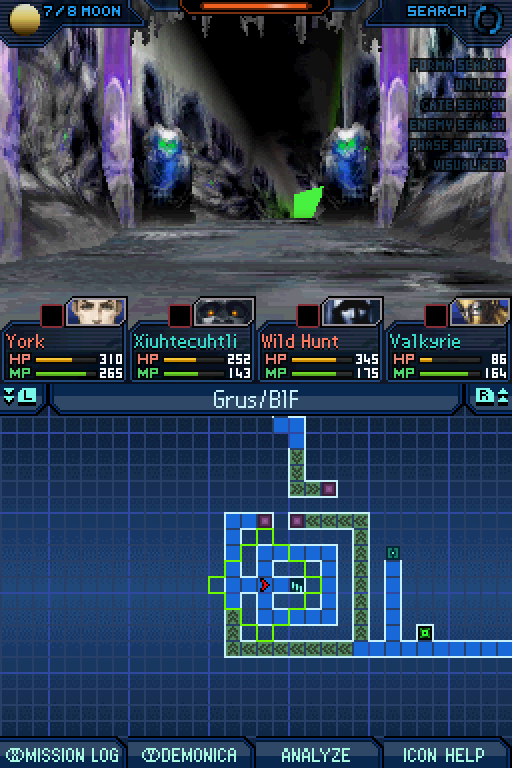 A teleport to elsewhere. And stairs. THAT'S IT.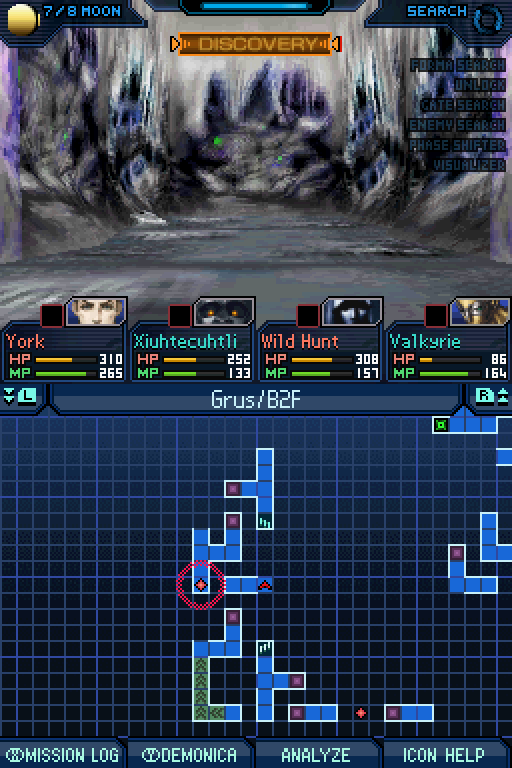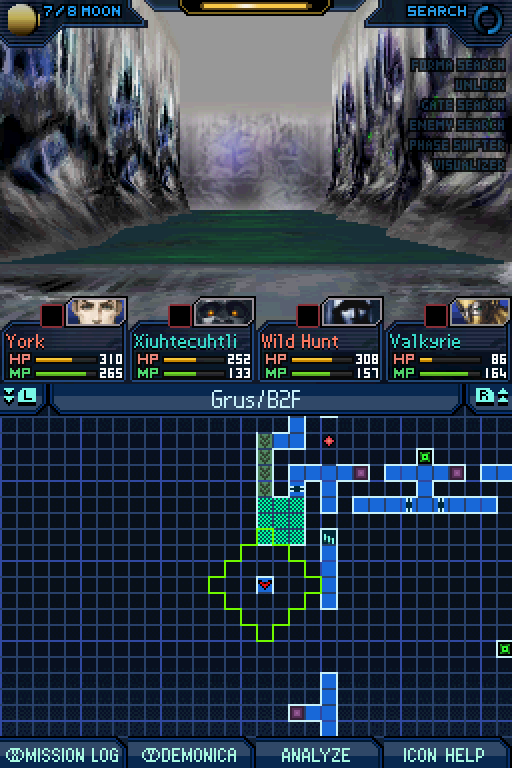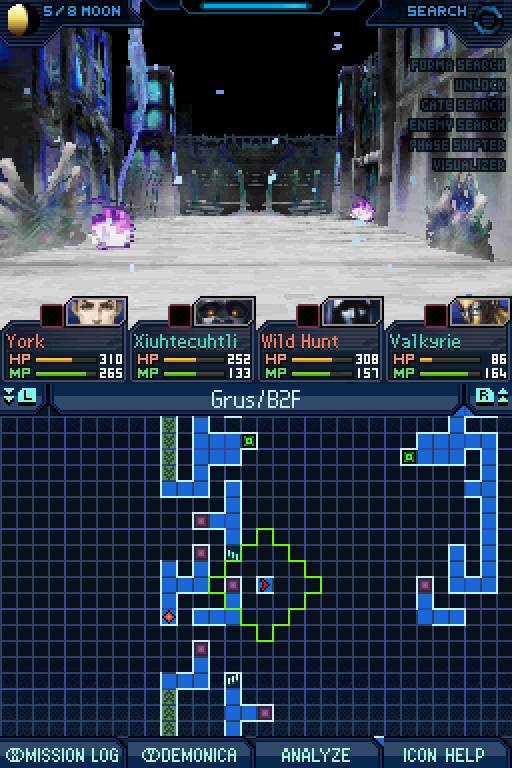 What can I say? I am hating this area. Really really hating.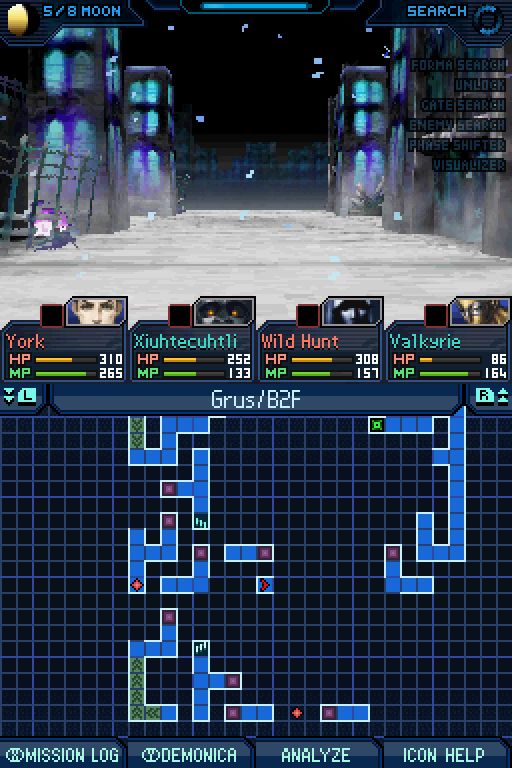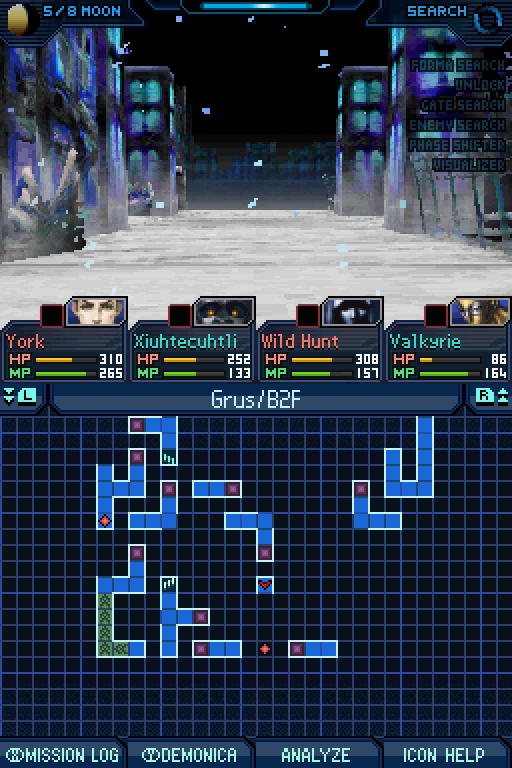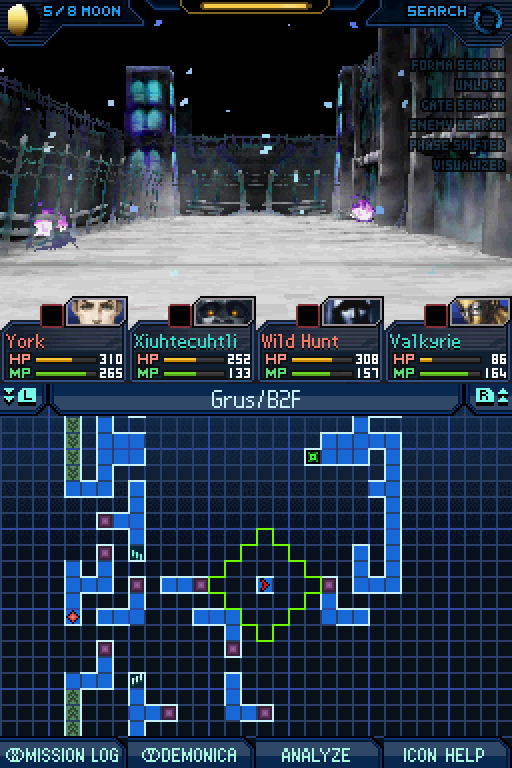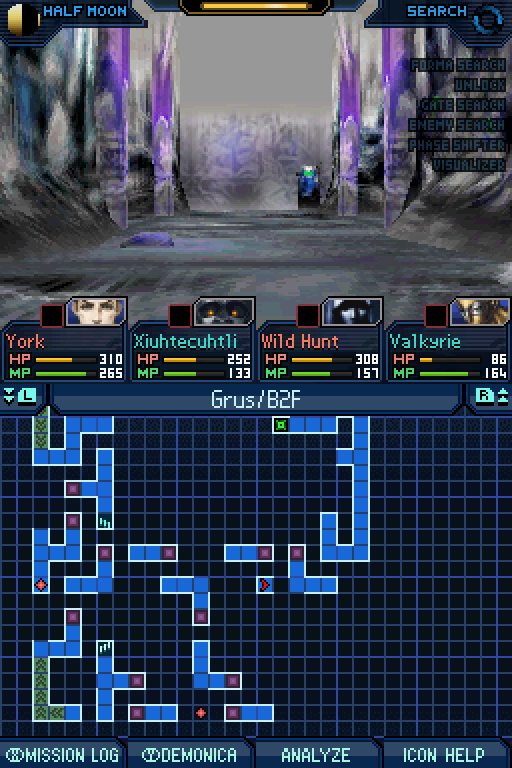 There is nothing I can say.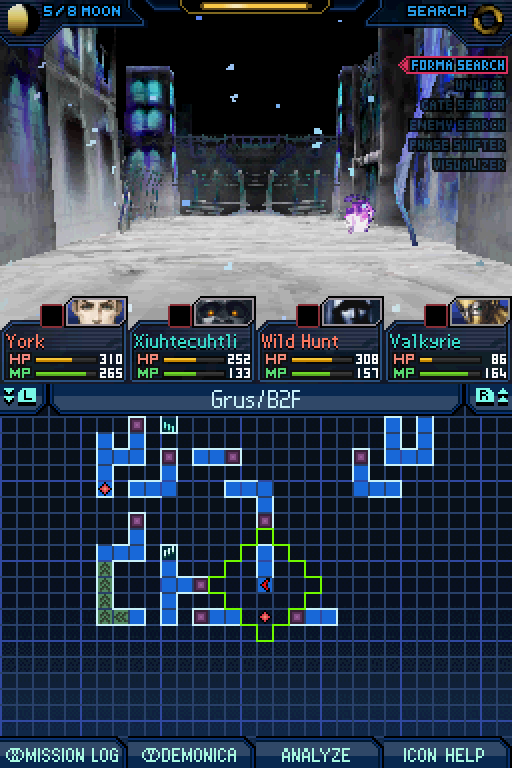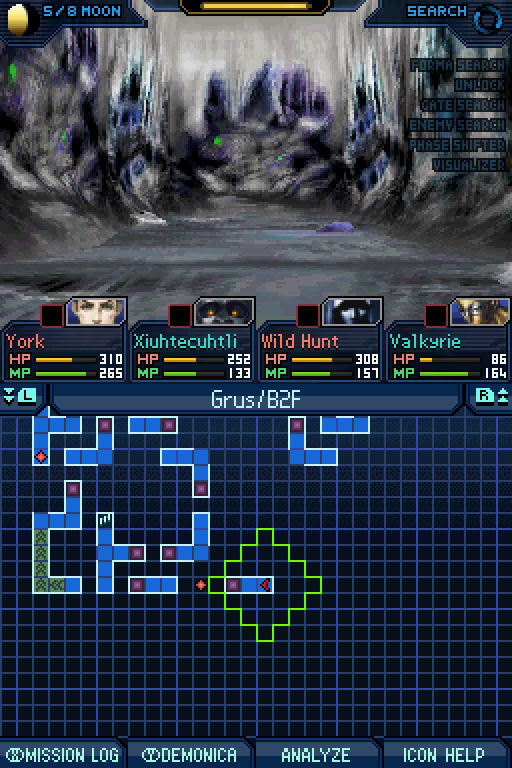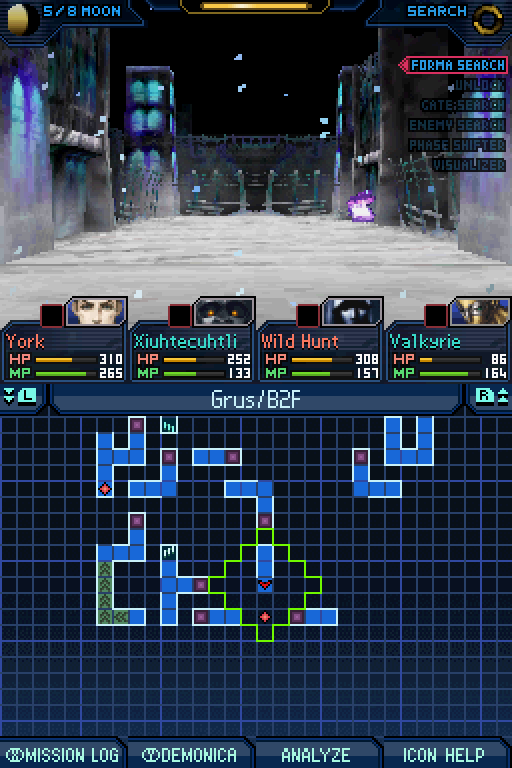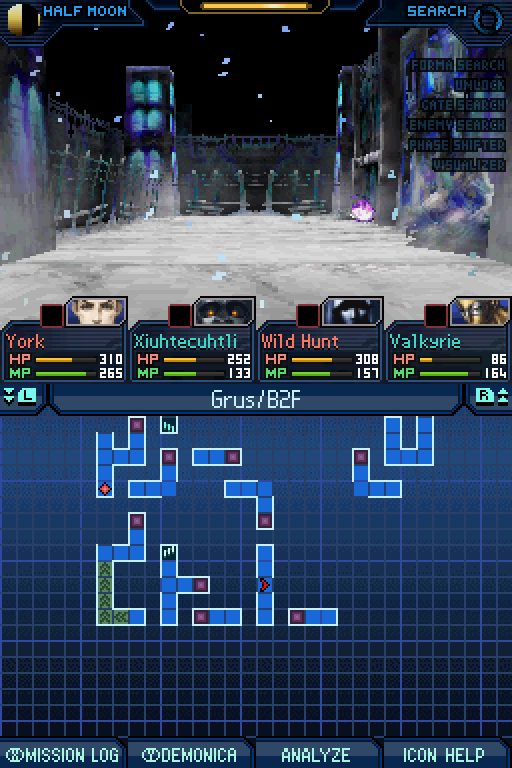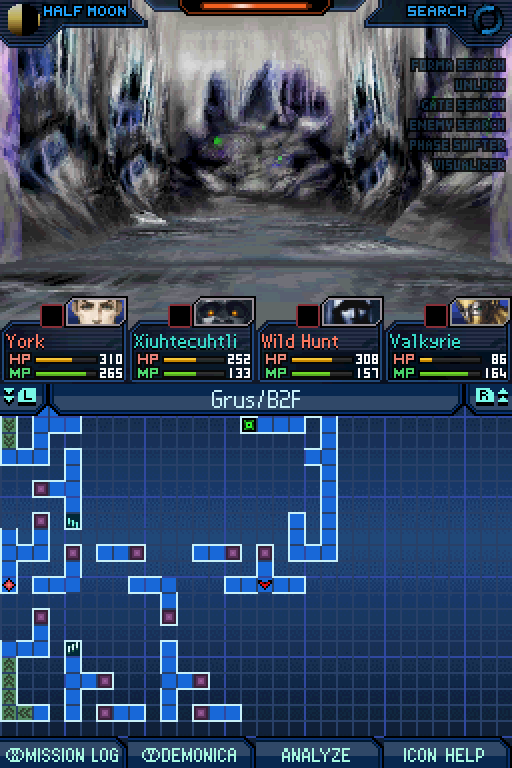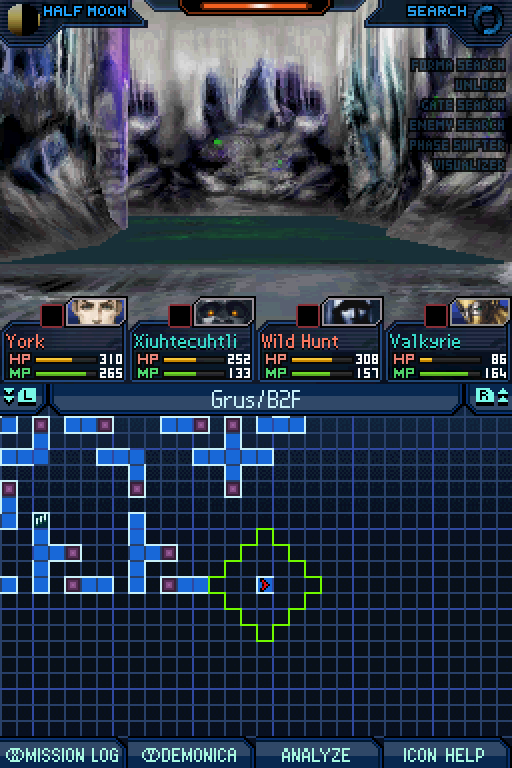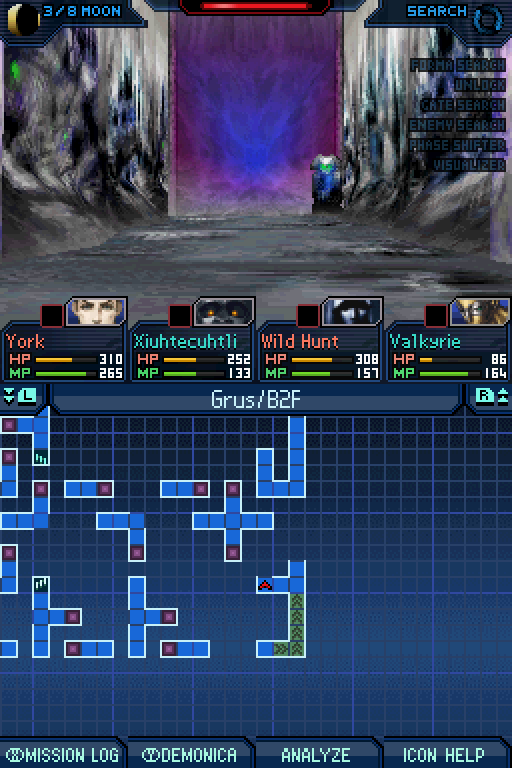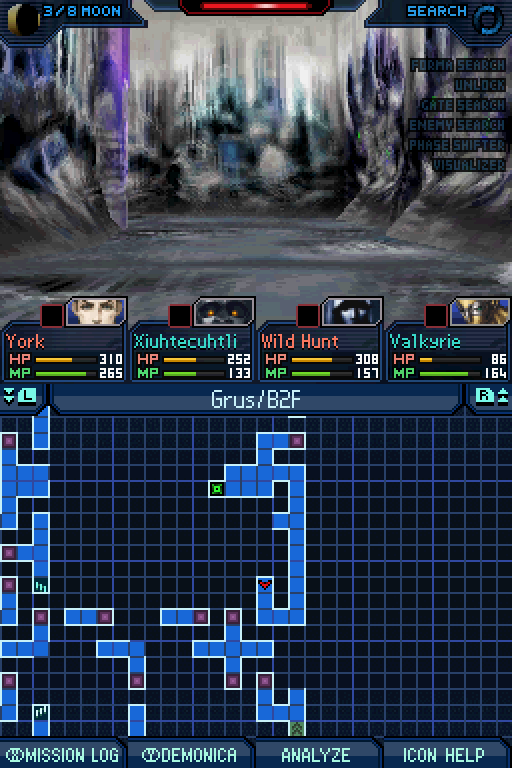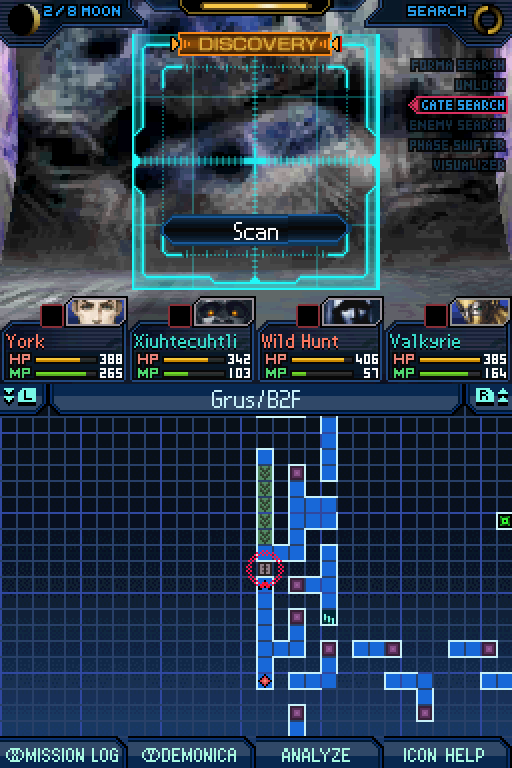 Oh good. A fucking shortcut. Yay.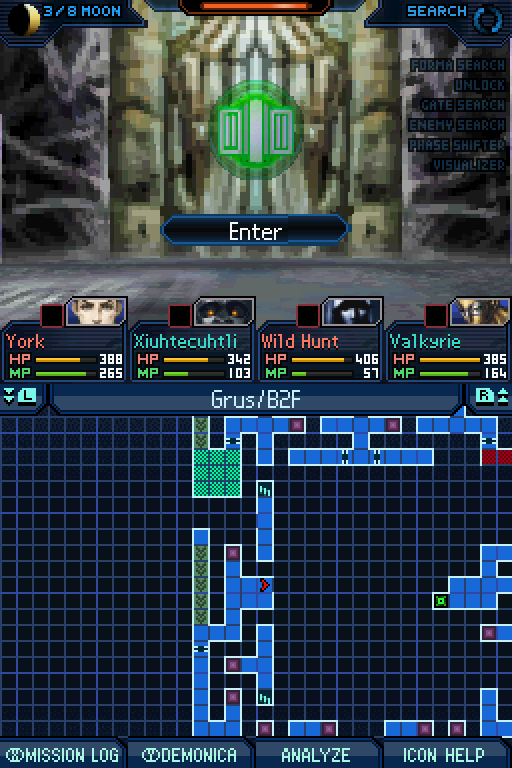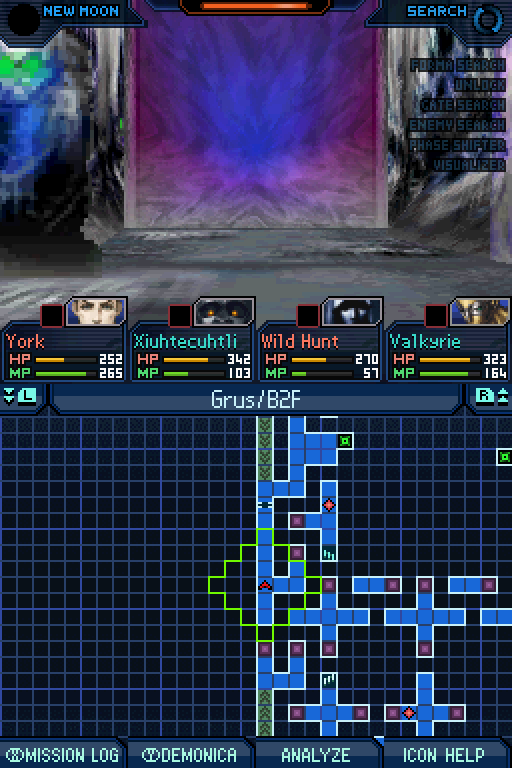 Fuck this shit. I am searching a fucking map.