Part 151: GOD DAMN TELEPORTS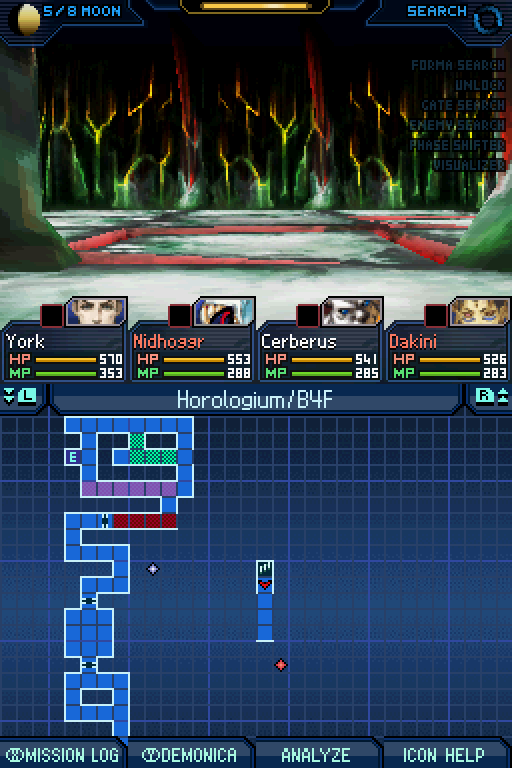 Let's continue! This must get better! Hopefully!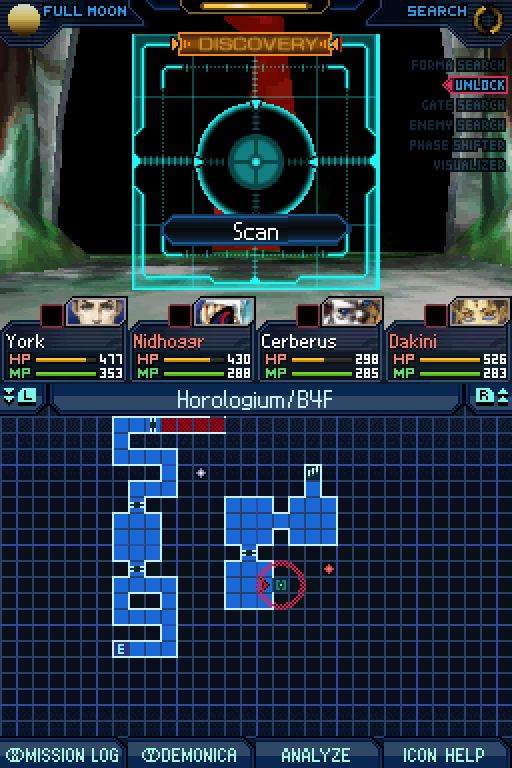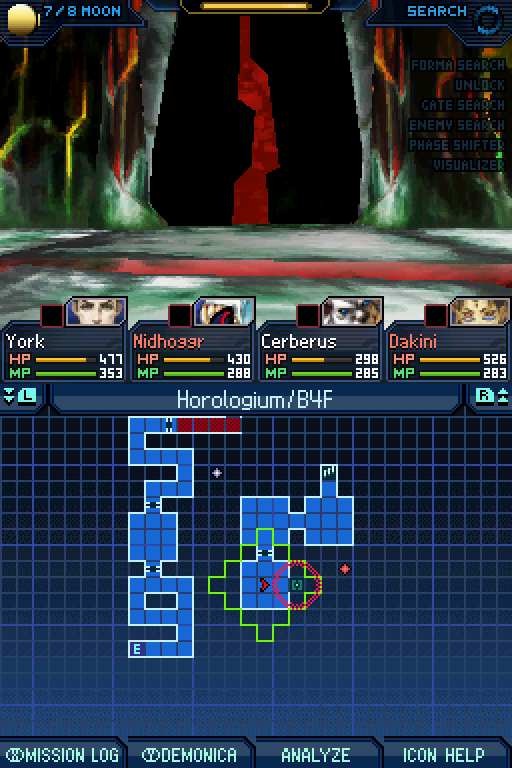 Secret doors, and useless locked doors. There is no way to get here without the unlocking thing. It is useless. The animation is not that good either.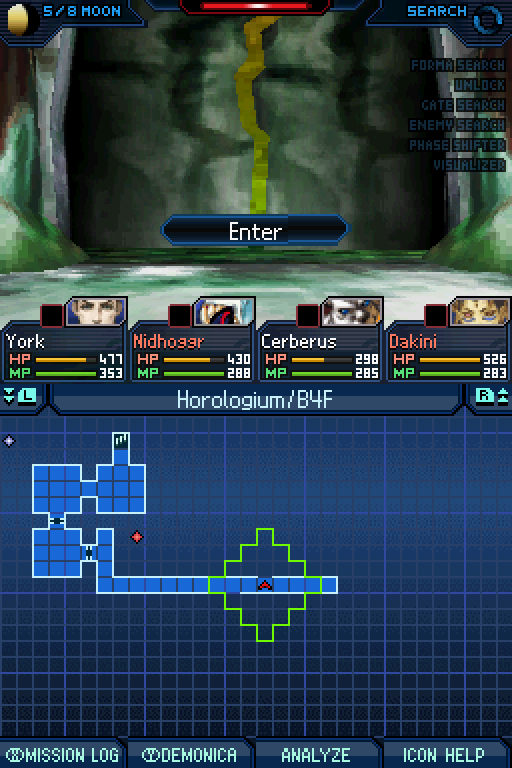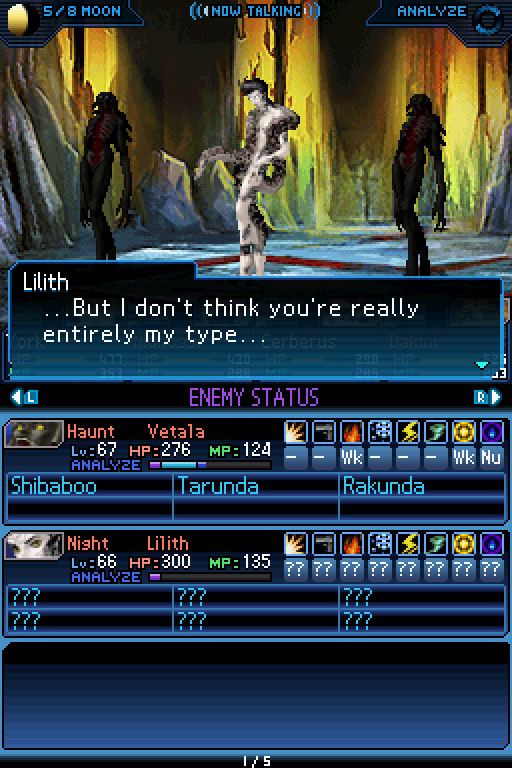 Aw, Lilith doesn't really dig York.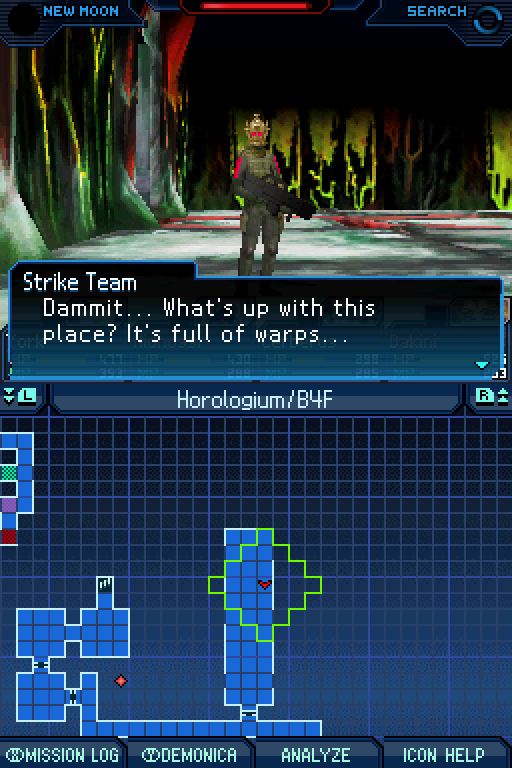 Strike Team
: "Better be careful, York, or you'll be teleported in circles. Is there some other tricjk to this? I keep ending up here..."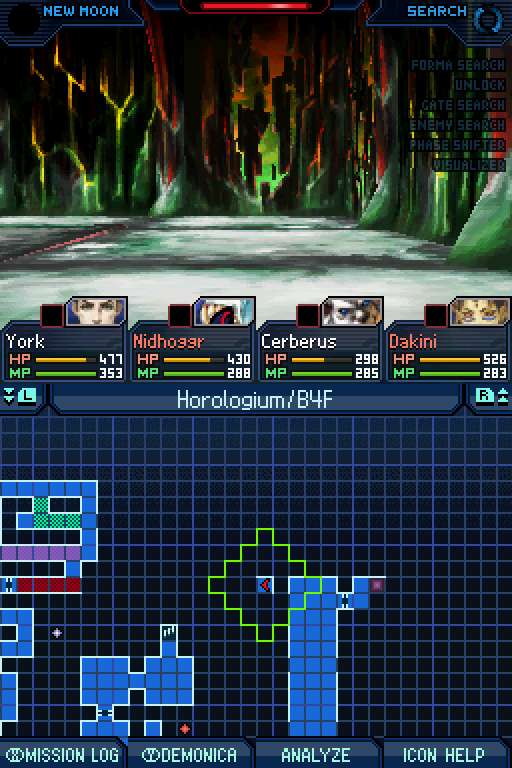 What the fuck. NO.
A teleporty dungeon! WHY ATLUS WHY.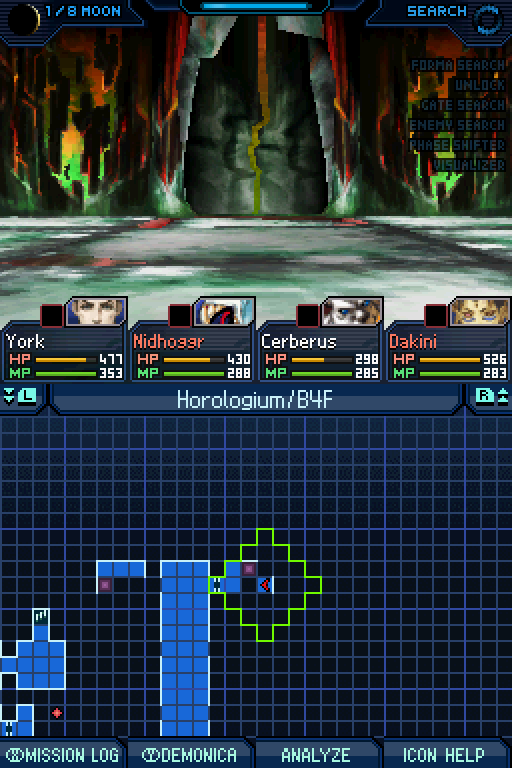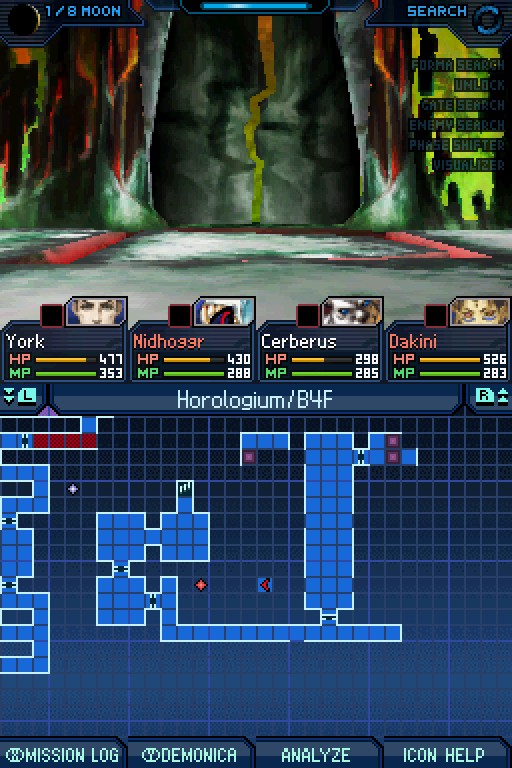 Hey, a door. Maybe it is the way forward!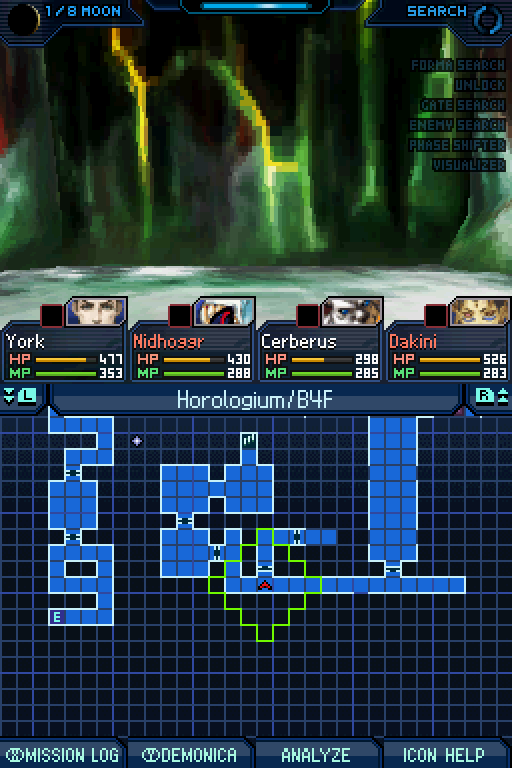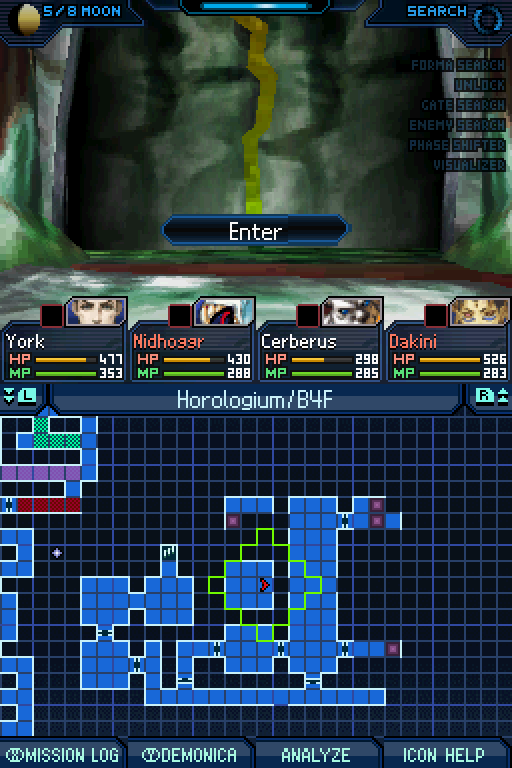 Clearly not.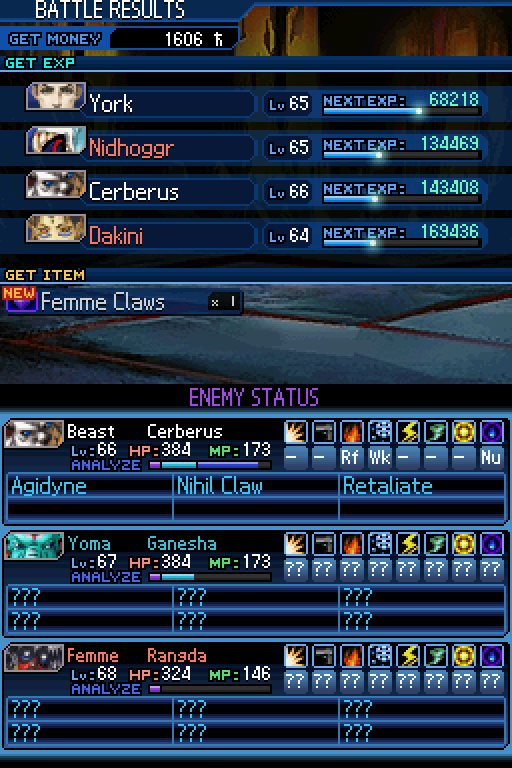 Rangda and Ganesha? In the same party? That's weird.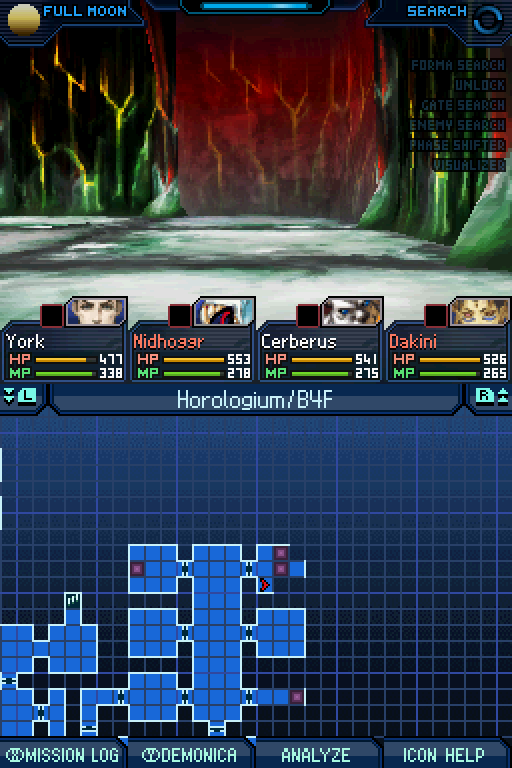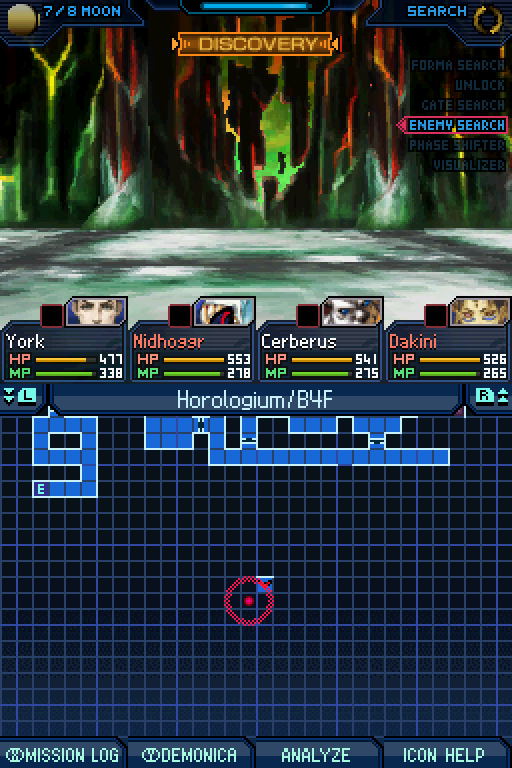 AT LAST! PROGRESS!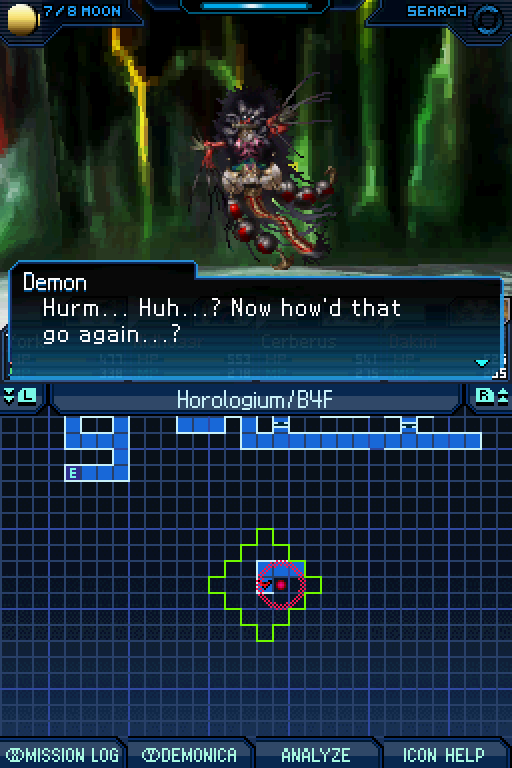 Demon
: "I wasn't teleported here lat time, I don't reckon... Maybe the warp I'm thinkin' of was the next one over. "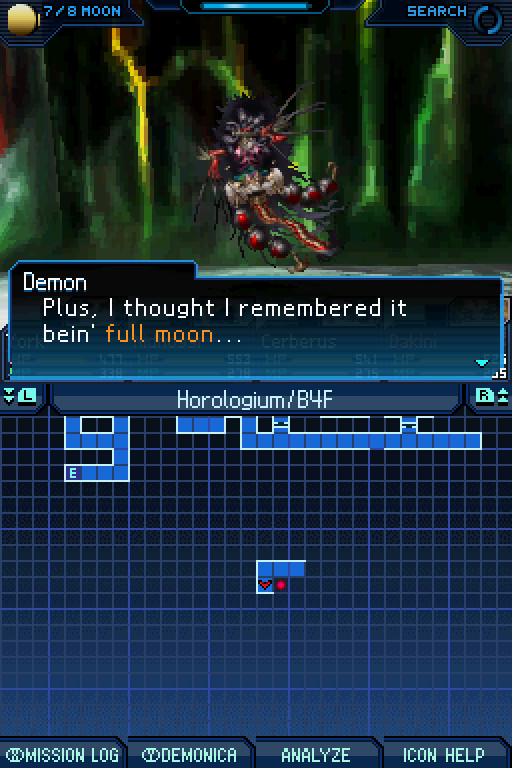 Oh! So there is an extra gimmick!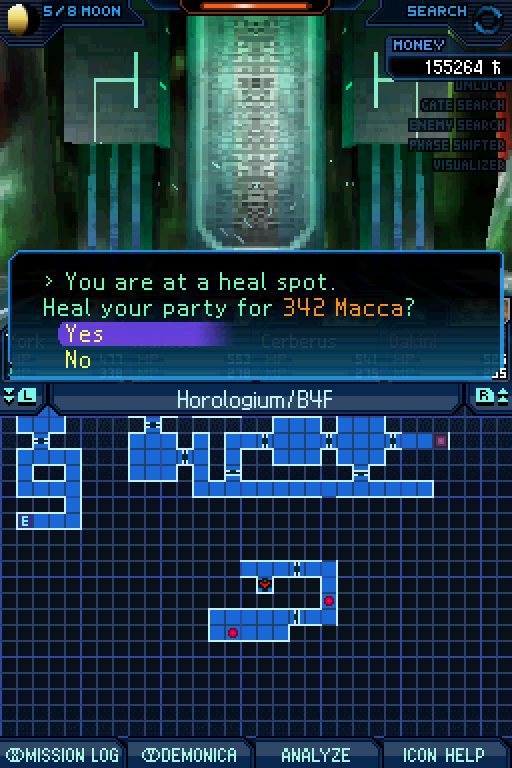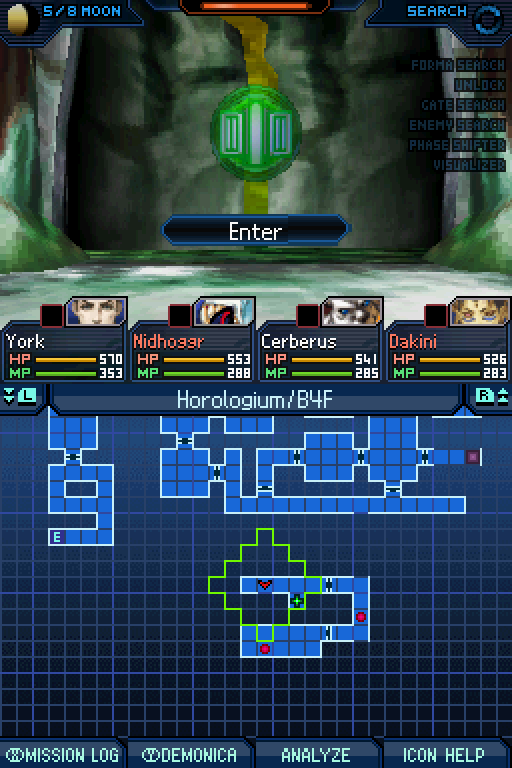 But these clearly indicate that there's actual progress!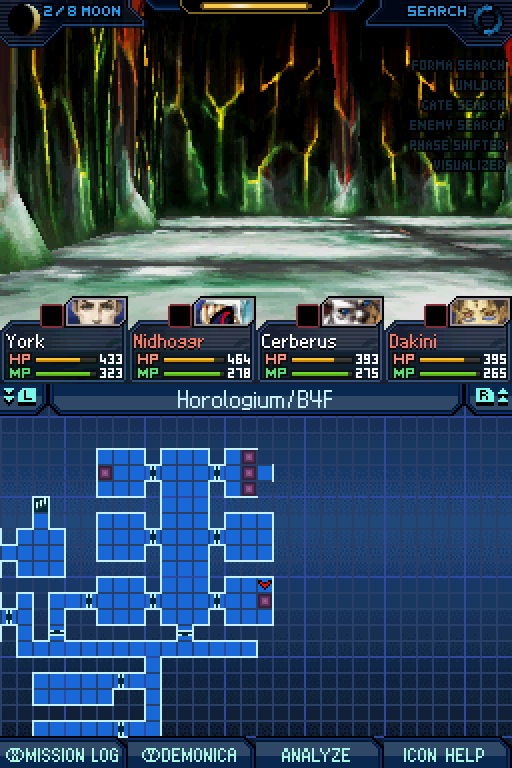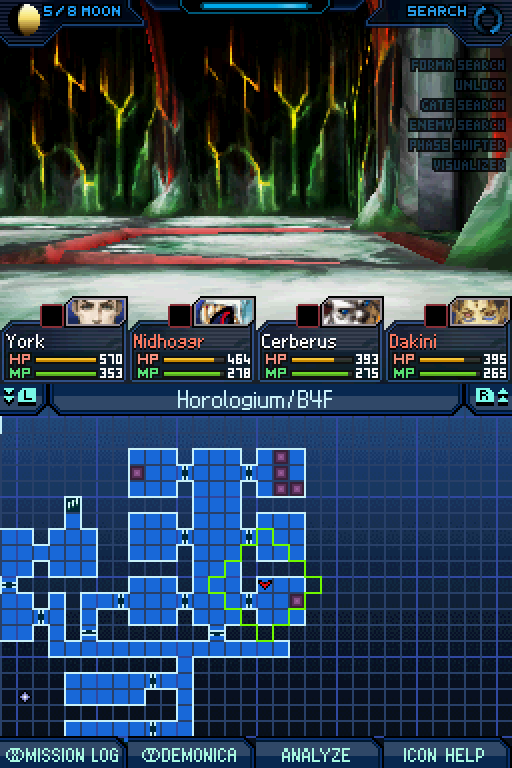 I really dislike teleporty dungeons. Have I mentioned it before?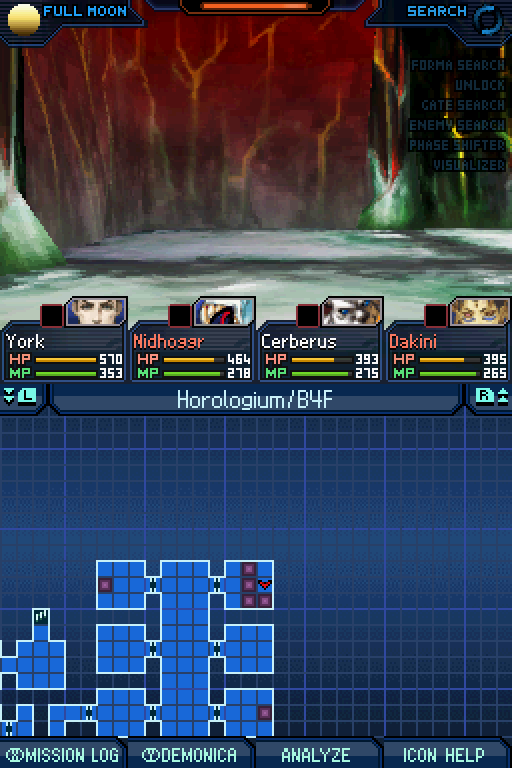 Because I REALLY FUCKIN HAT THEM.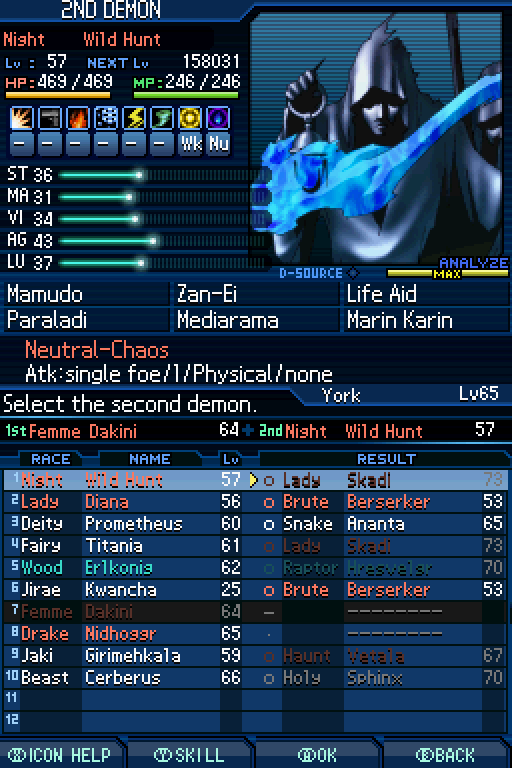 Huh.
Wasn't this combination on full moon Black Mariah?
Hm. Maybe it was in New Moon.
I'll try that later.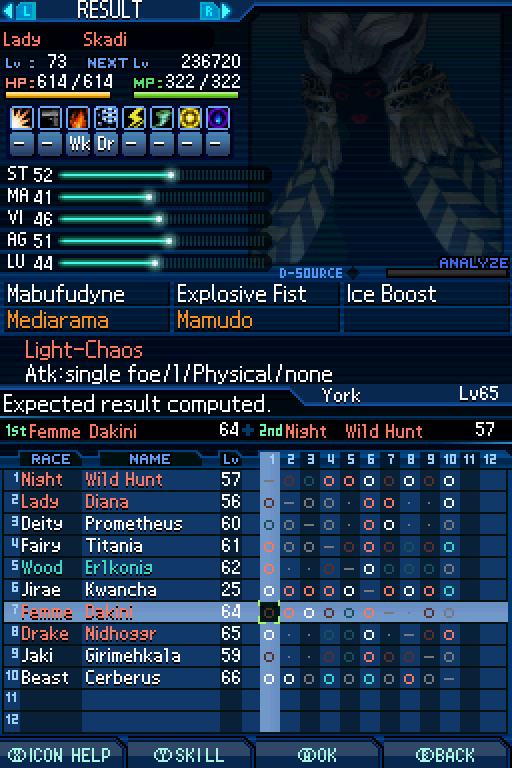 Sure Skadi, you'll be part of Yorj's Menagerie very soon.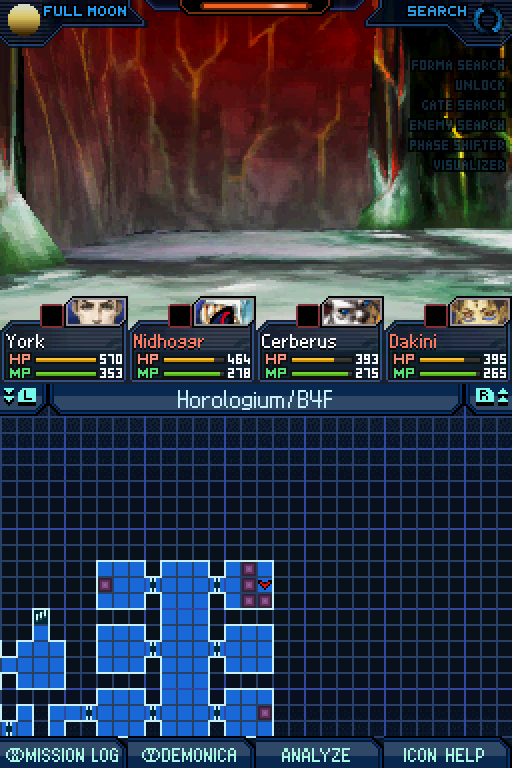 Well, let's go forward.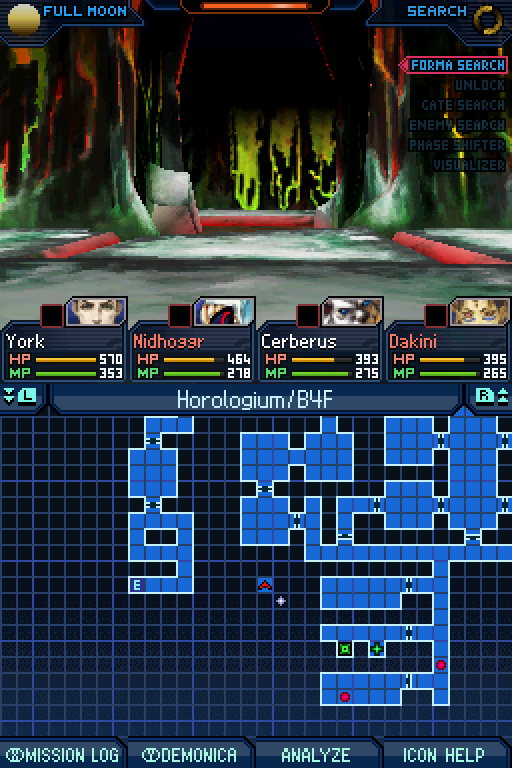 Success!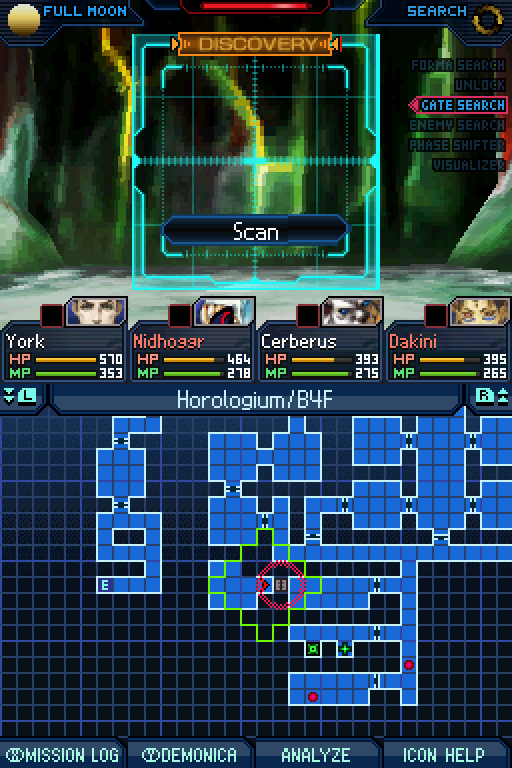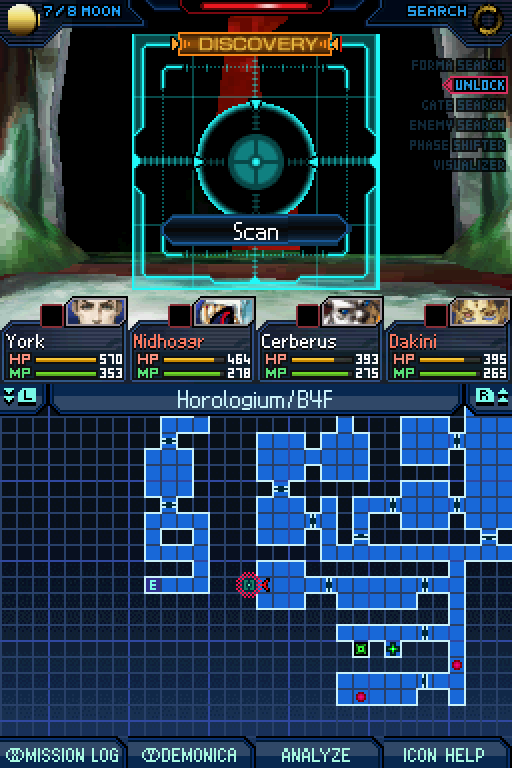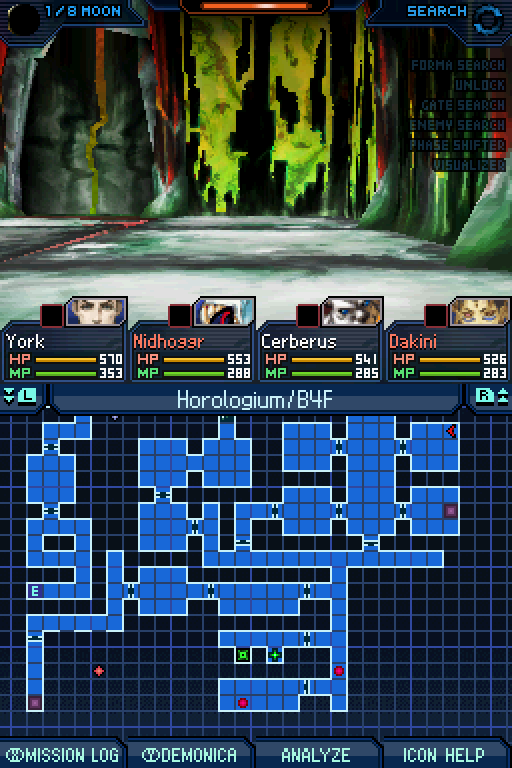 FUUUUUUUUUUUUUUUUCK.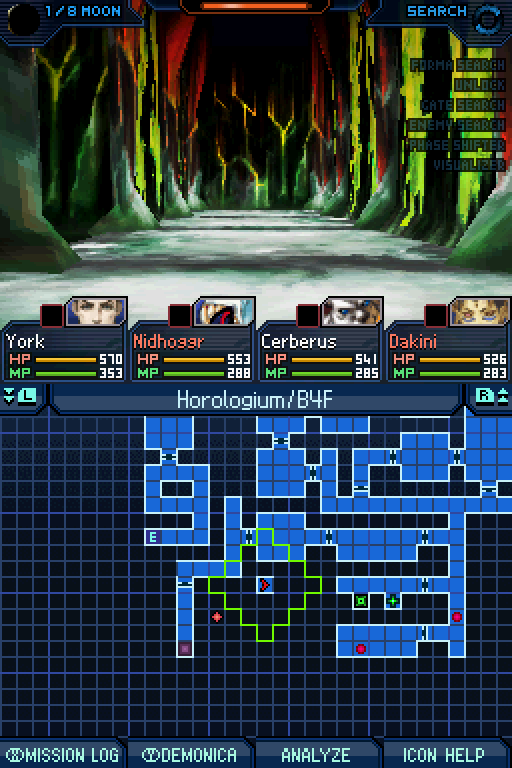 This one seems to have worked better.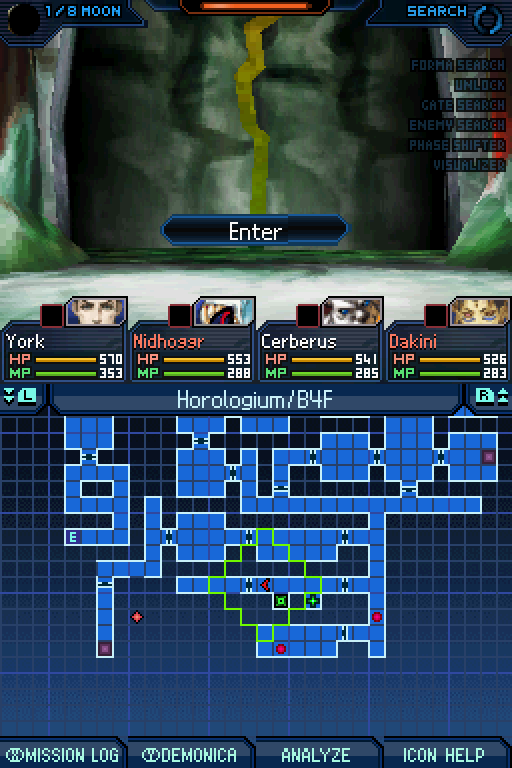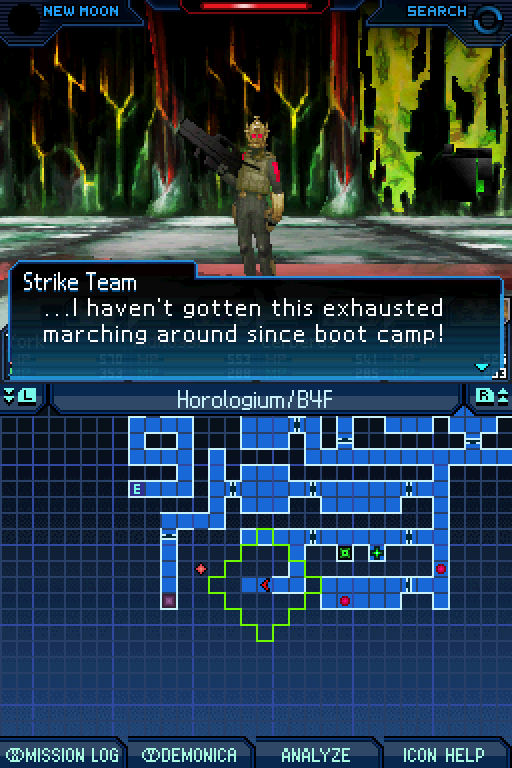 Strike Team
: "But I'm not the same guy as I was then! I'm not letting this place beat me! Let's show 'em what the investigative team is made of, York!"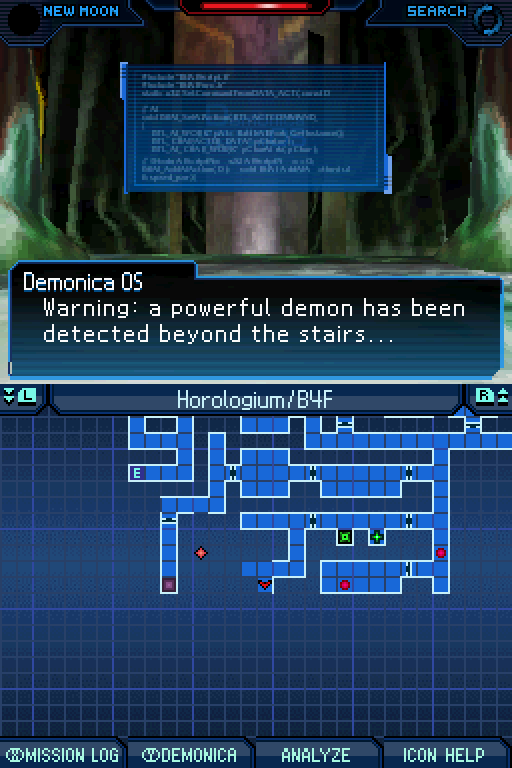 Oh? Nice!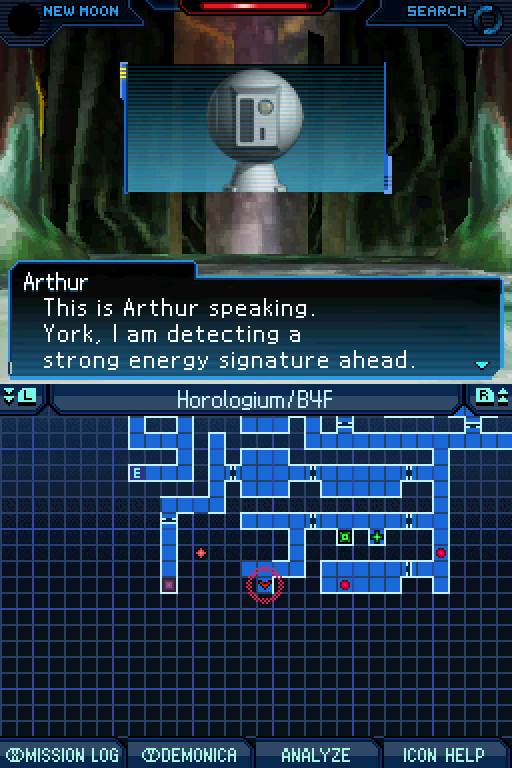 Neat! Must be getting closer! But I don't think it is Mem Aleph. She was in... b8?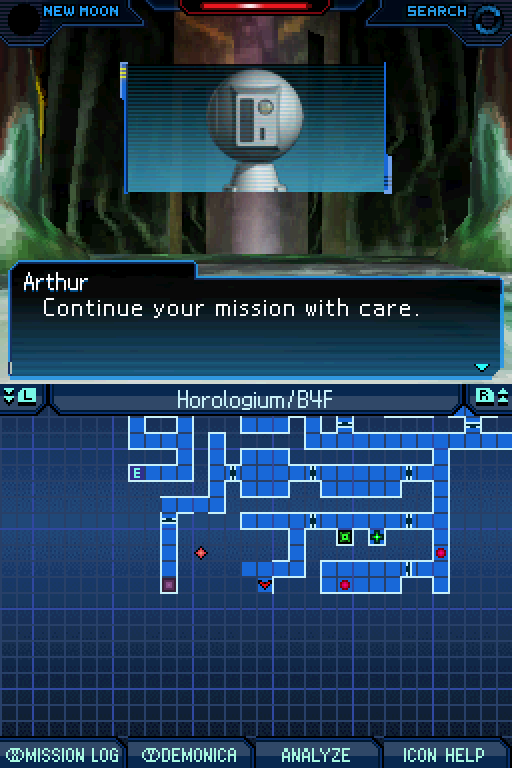 Will do!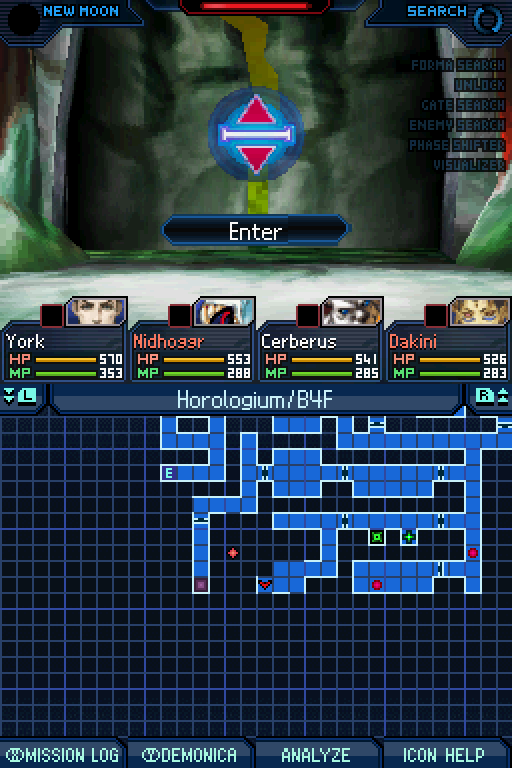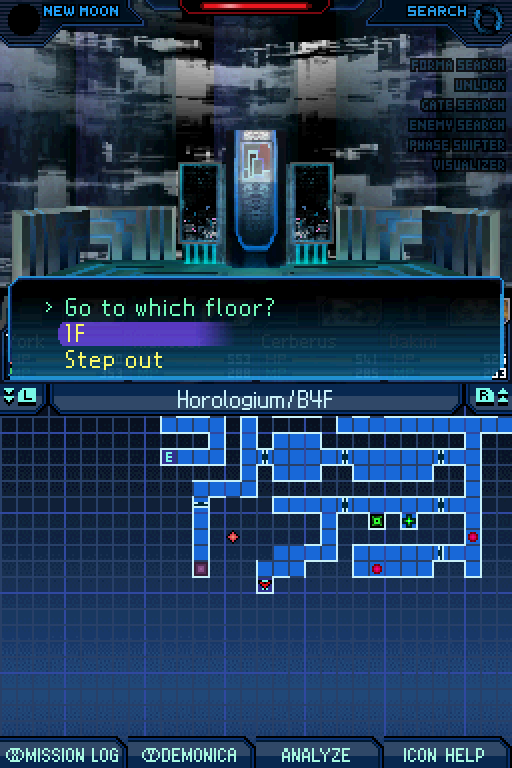 Excellent!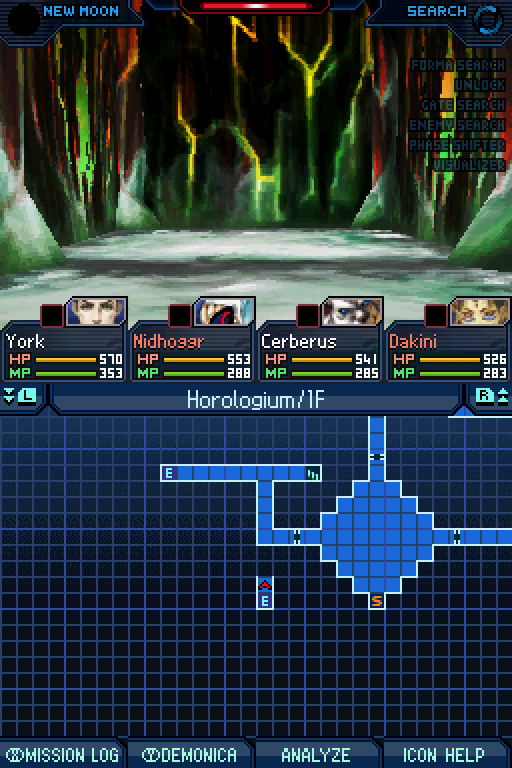 Ah! Great! A shortcut! Need to sessuply anyways!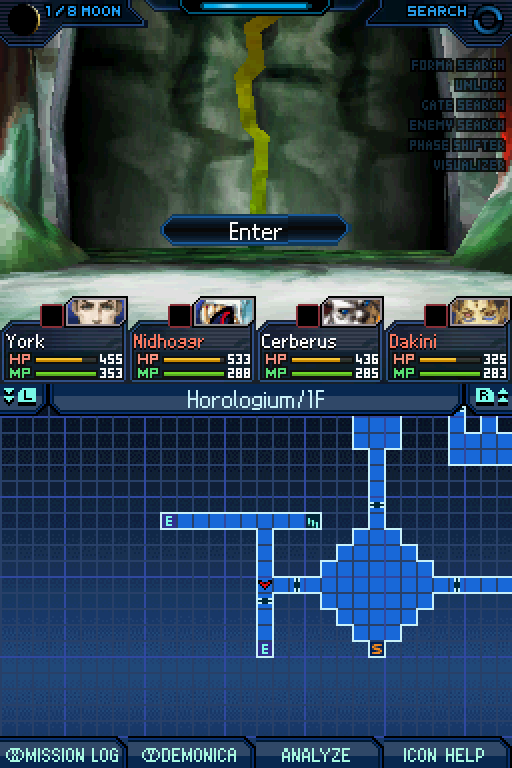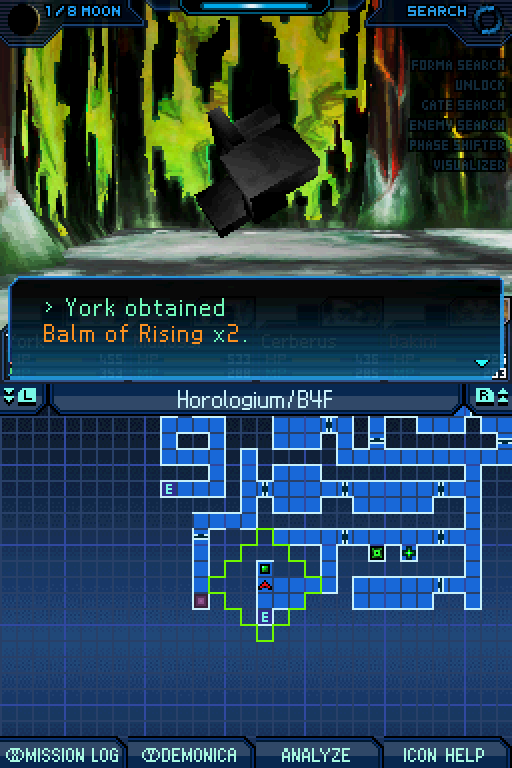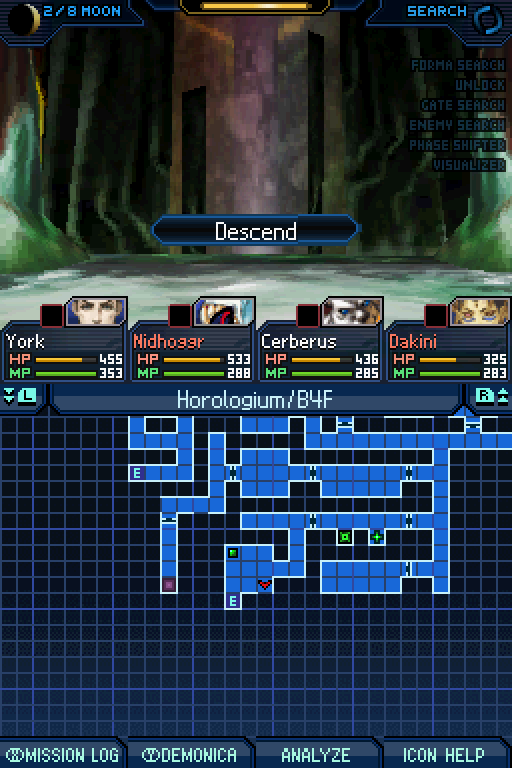 We'll see.