Part 96: Fuck Eridanus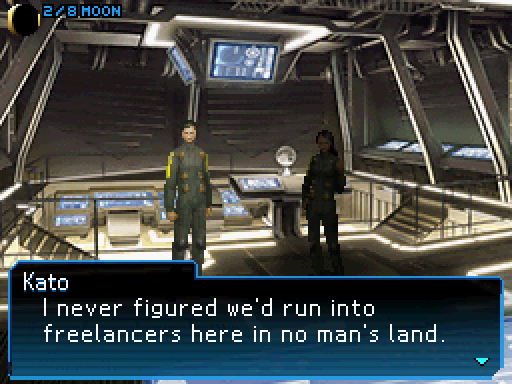 "I'm grateful they're helping us find the Vanishing Point, of course... Still, though... they have a powerful ship, and we really don't know anything about them. I hope this doesn't turn ugly... "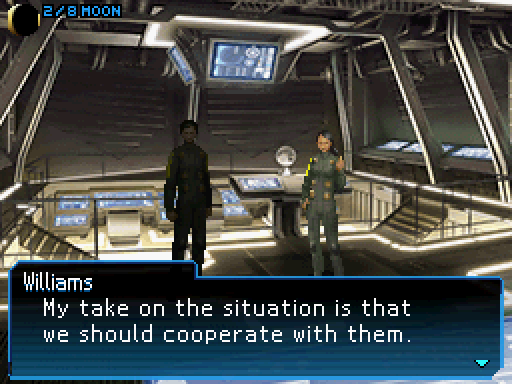 "But let's be careful about it. They're not part of the Joint Project... The phrase "mutual non-aggression" always sets off warning bells in my mind. That's a phrase that's just begging to be broken... Ironic, huh? The demons are practically more trustworthy than the humans..."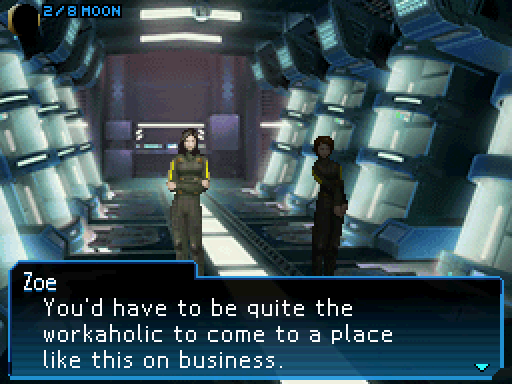 "I wouldn't call him a mercernary so much as a man who's been blinded by the promise of money. "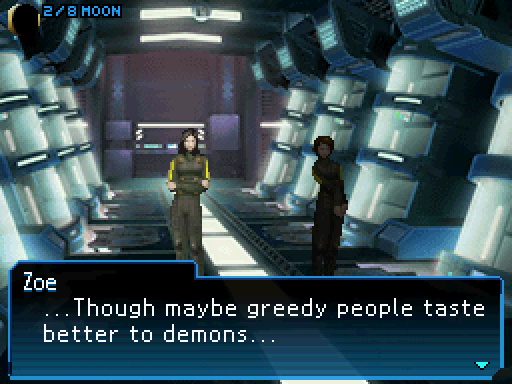 It IS one of the capital sins after all.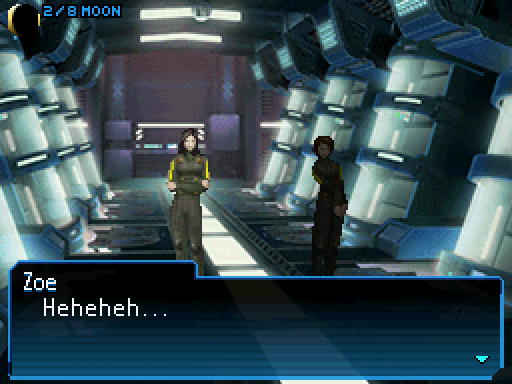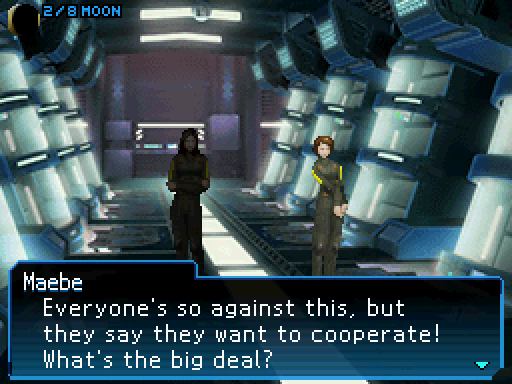 "We get to escape, and after that, they can do whatever they want. What's the downside here?"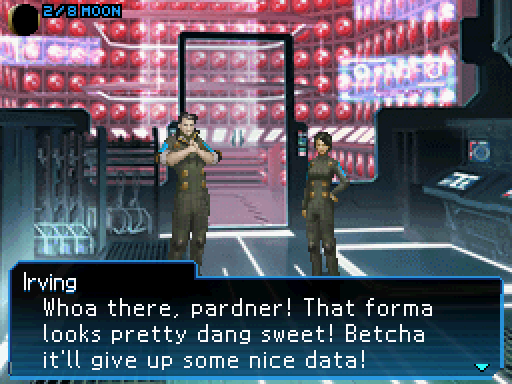 Woop new things. Let's see that.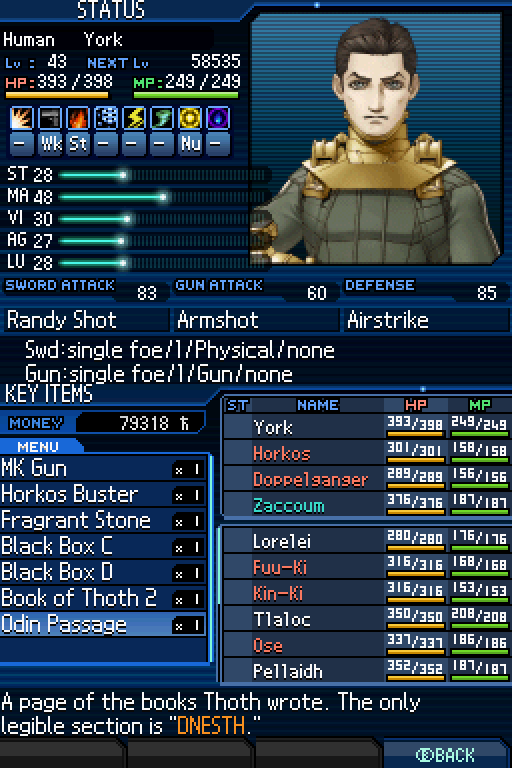 But first, let's see what we got.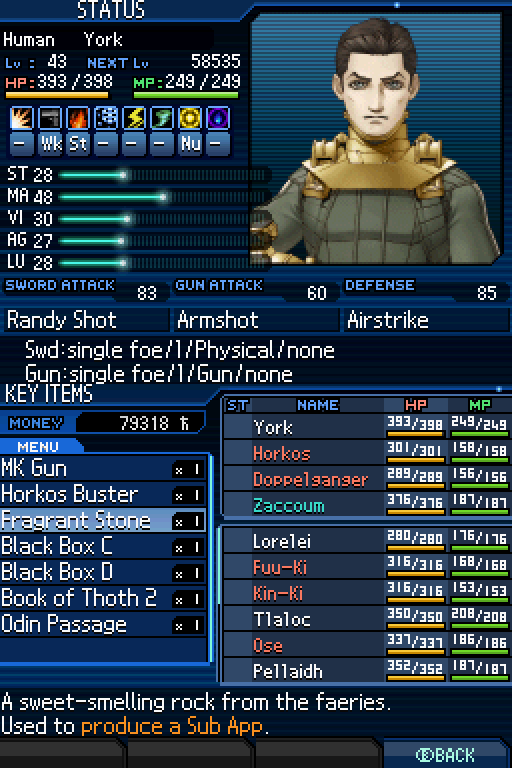 Yeah, stinky stone.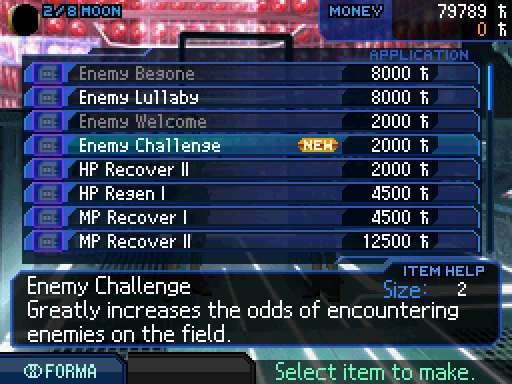 Ought to come in handy for the Thoth quests.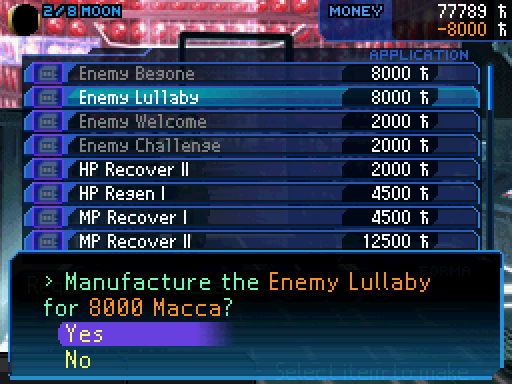 But it is kind of expensive.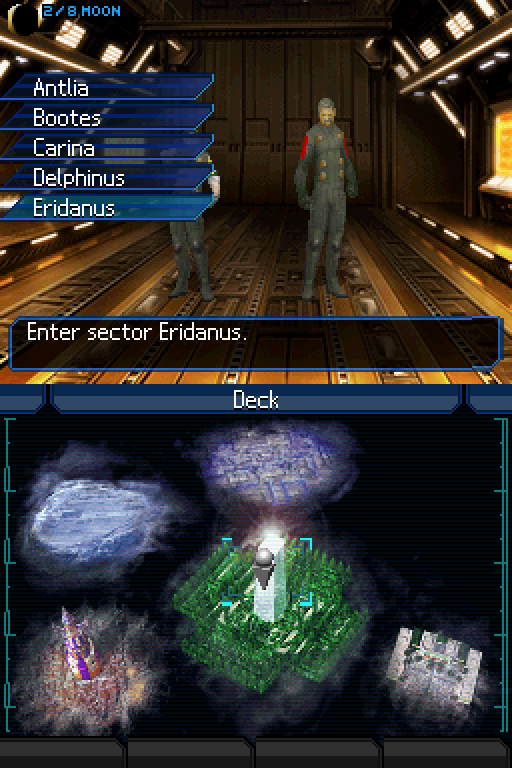 Well, that being said and shown, let's just go back to Eridanus.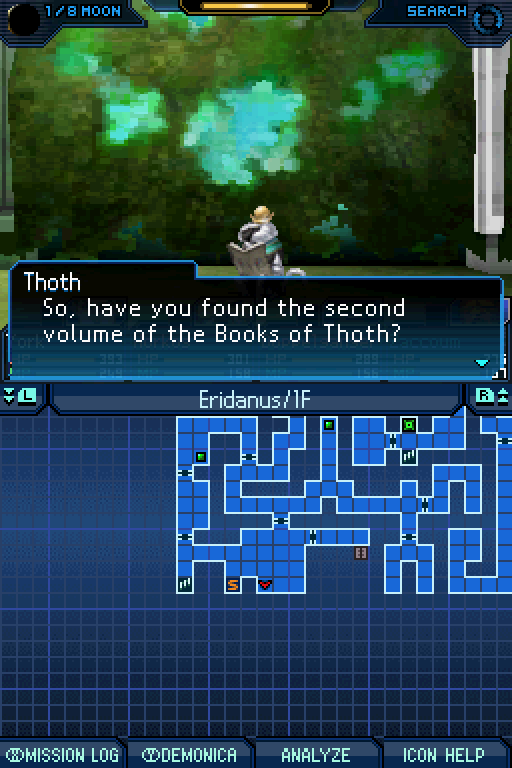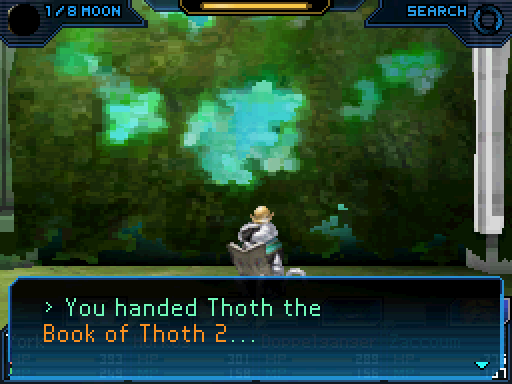 Thoth
: "Hoh hohhh... Well done. I knew you could do it."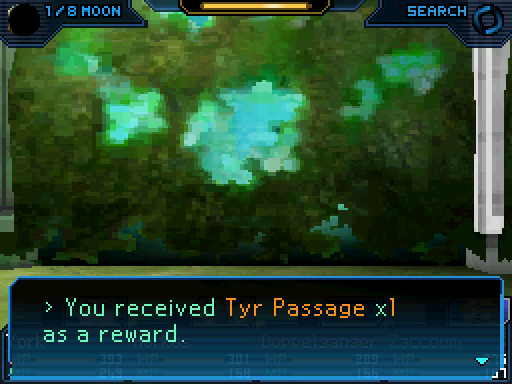 Well, another segment.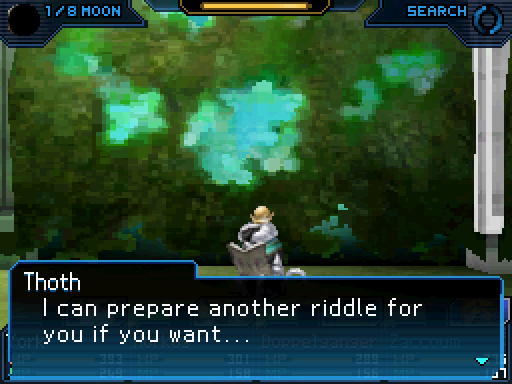 Yes, we do want that. More things are always good.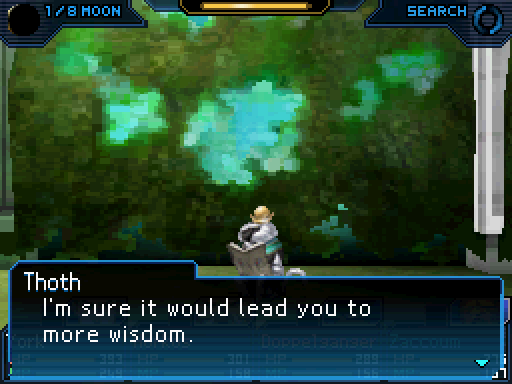 Thoth
: "Come again, my boy. Hoh hoh hoh... Back again for more, are you? So, would you like another riddle?"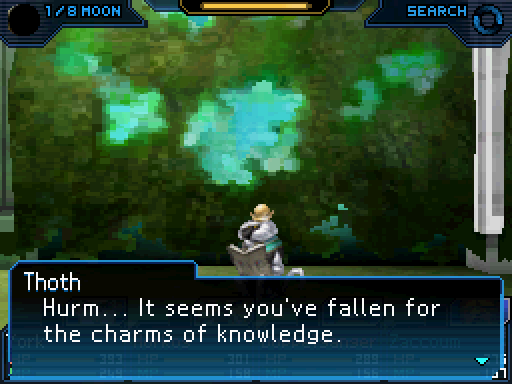 Thoth
: "If I could see beneath that mechanical mask, wuld your eyes be shining ferociously? Ahh... You'll probably lose interest if I ask too much. But I thought you might be back for more. I already took the liberty of setting up the next riddle. So here's how you'll know the demon carrying the latest volume of the Books of Thoth..."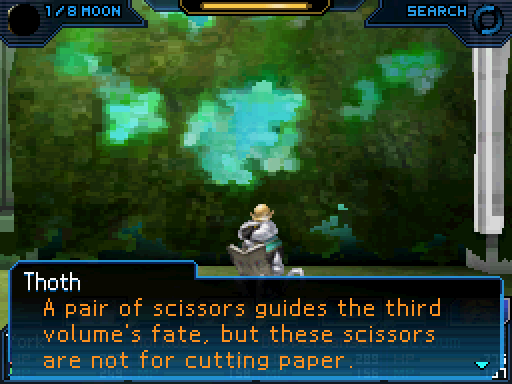 So, one of the Moirae. Have we even seen them?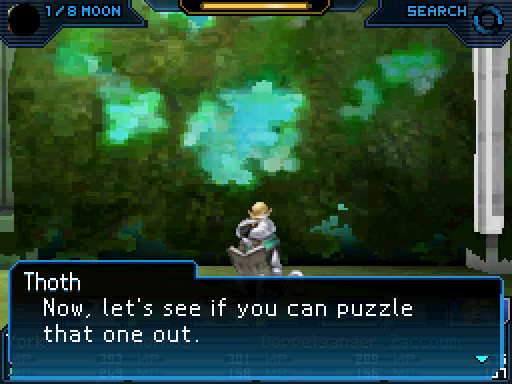 Will try.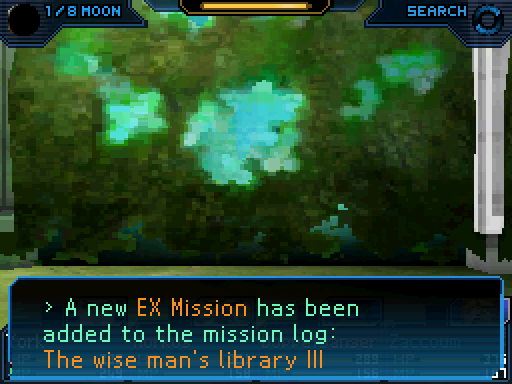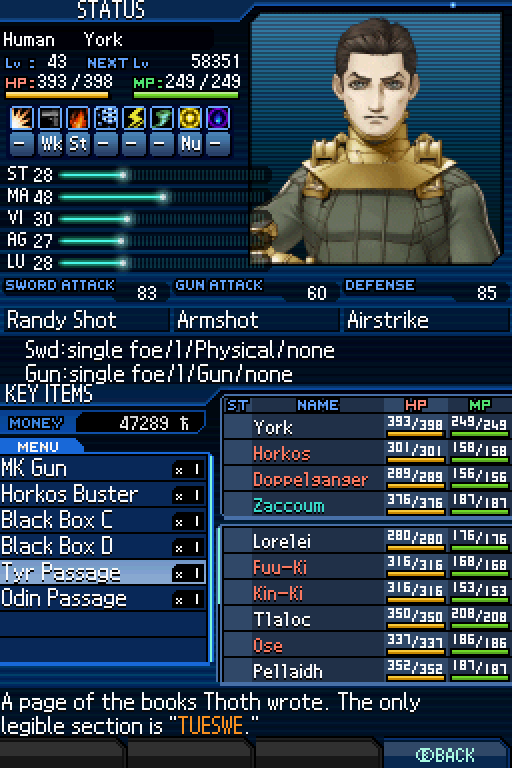 Tueswedthurfrisatsun? Maybe?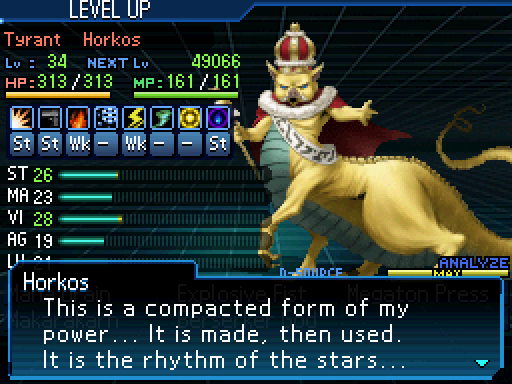 Horkos suddenly became fusion fodder. Good bye, pigdude.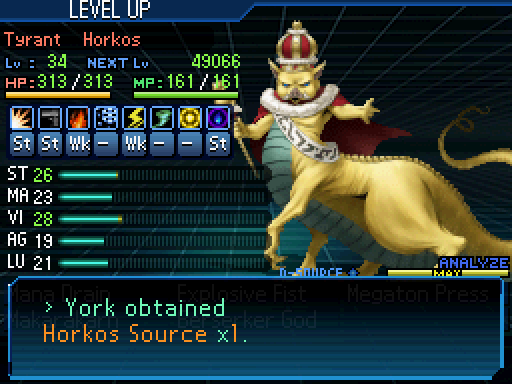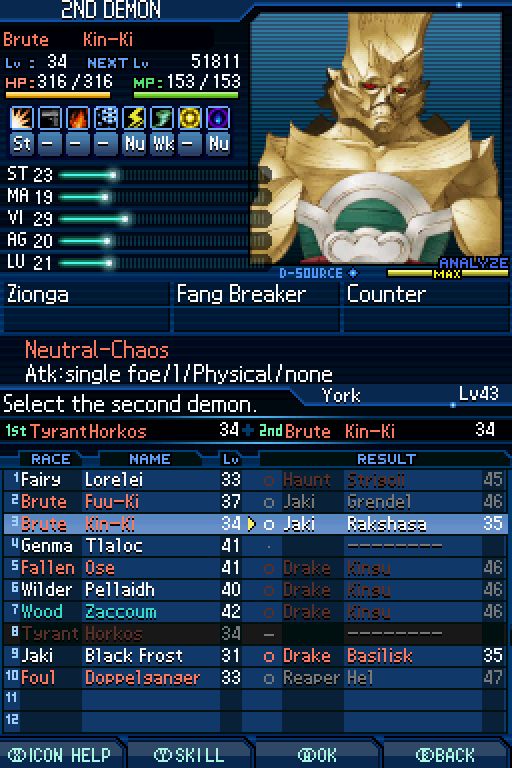 Let's do FUSION.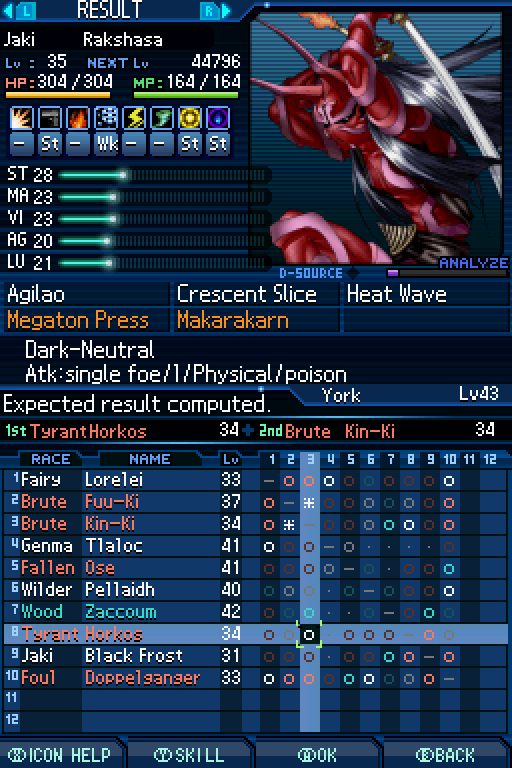 Yeah that looks usable.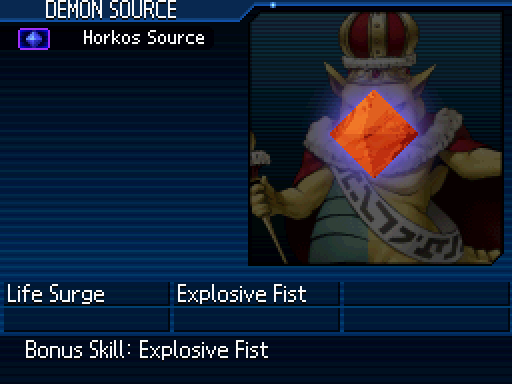 Not a particularly good source, unfortunately. Can be used in something though.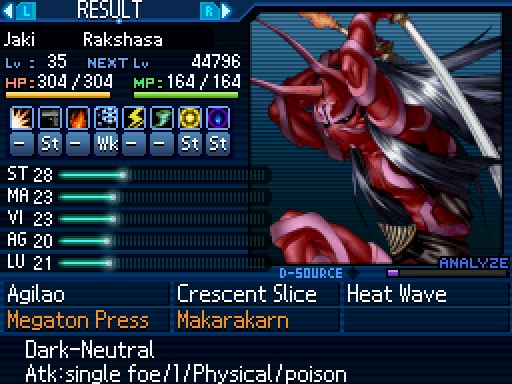 But it won't be used on this fusion.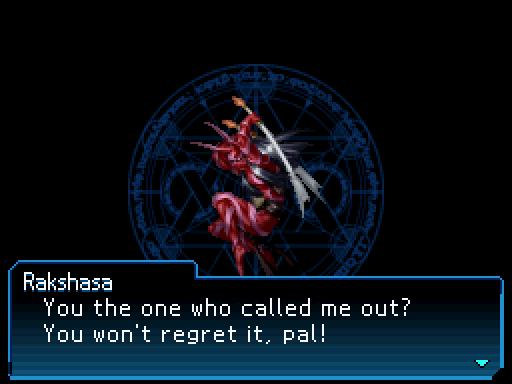 Yeah shut up, get in the memory banks.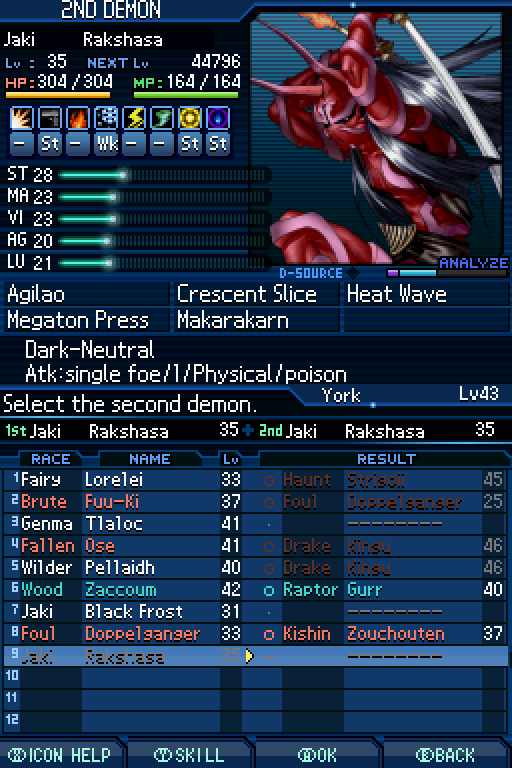 Hey, this dude can become that guardian thing or soething.
With a mustache.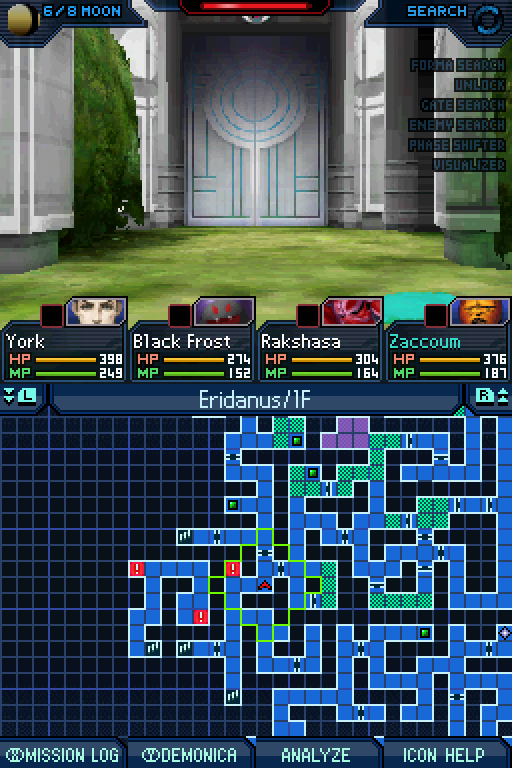 So, let's just advance and go to the teleport. Or something.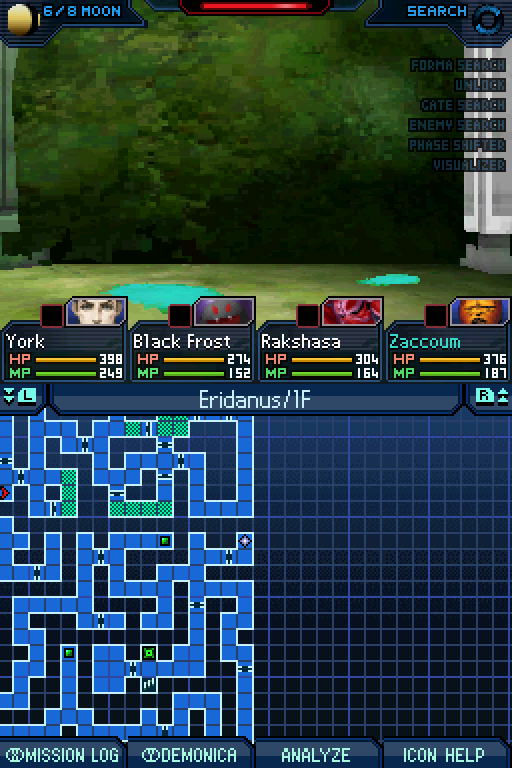 Oh, but there is something.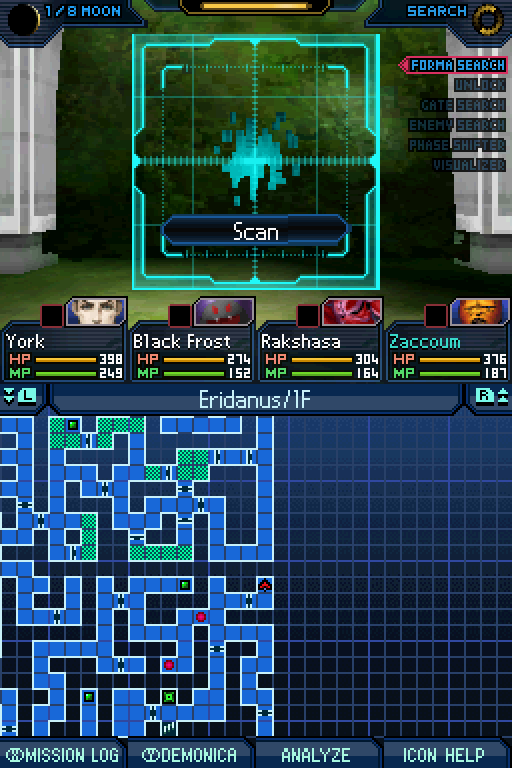 could it be ONE OF THE THINGS REQUIRED?!?!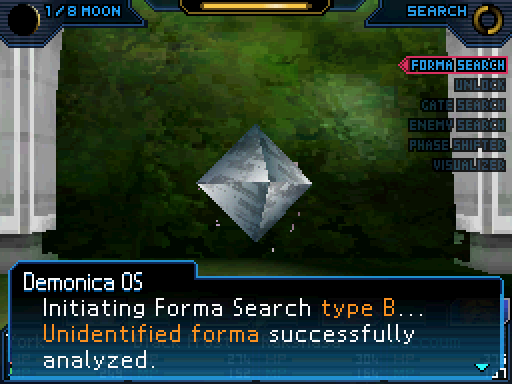 Yes please make this easier please.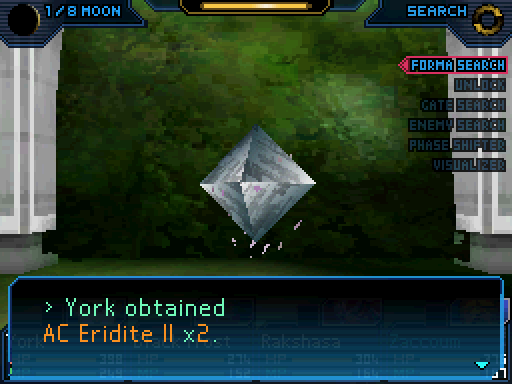 Oh. FUCK. YOU.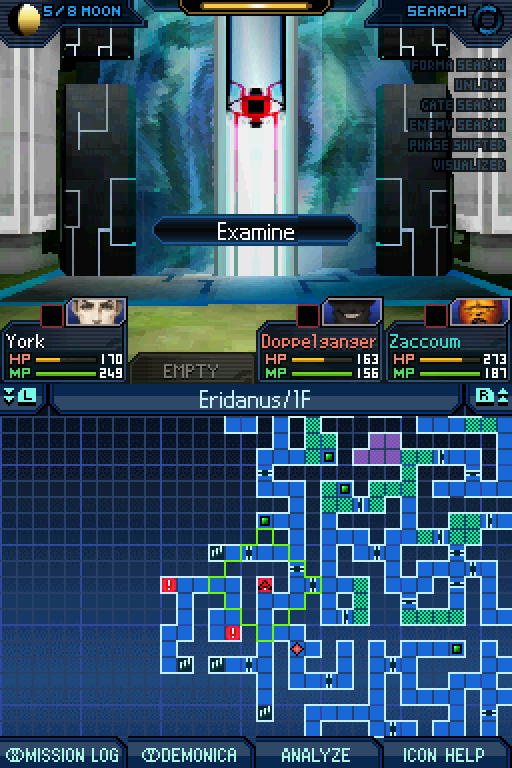 So let's continue.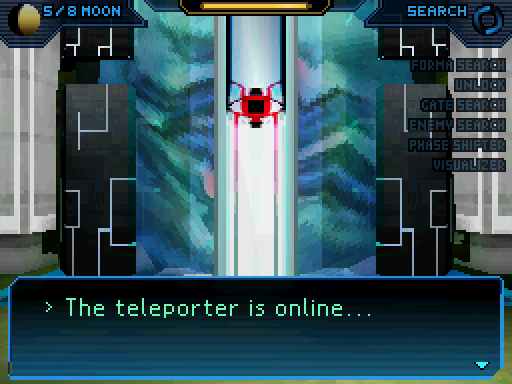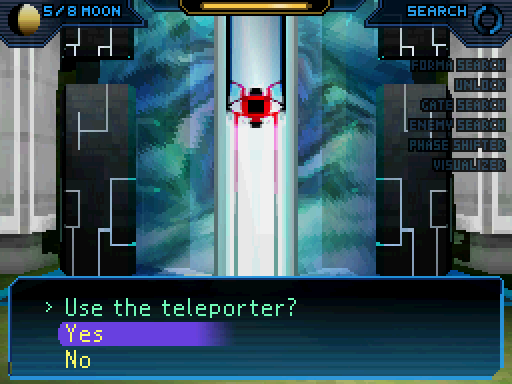 Yeah whatever. Let's move on. GOd damn it.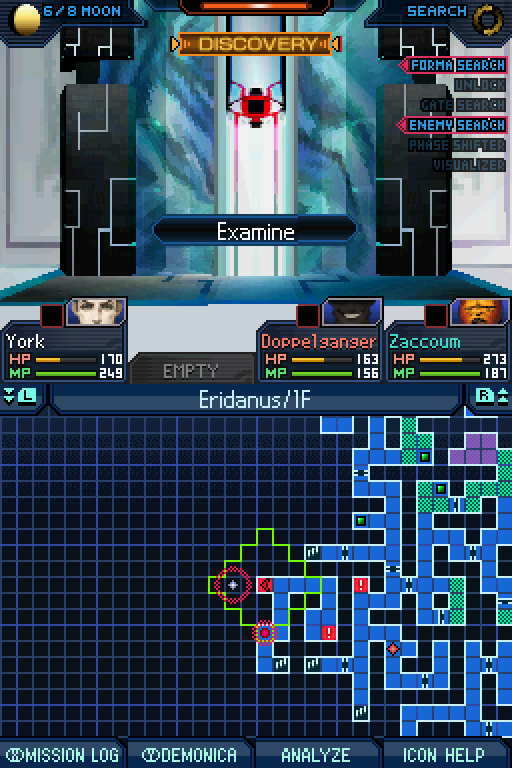 And then this one is now active.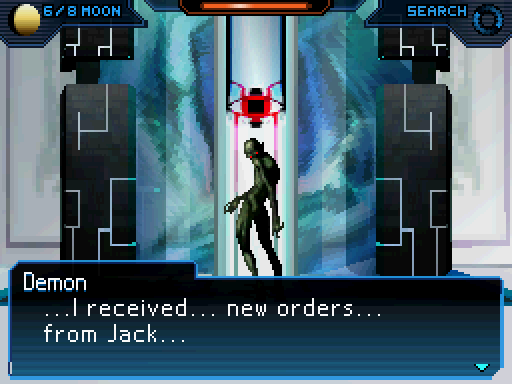 Oh, good.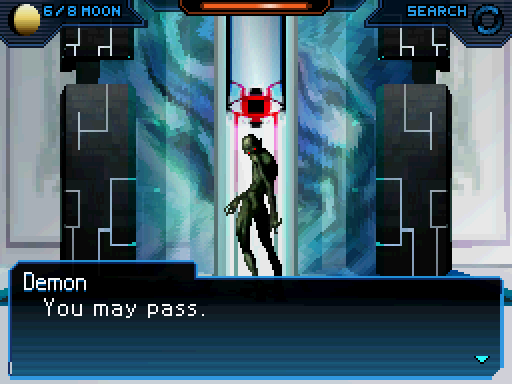 About time.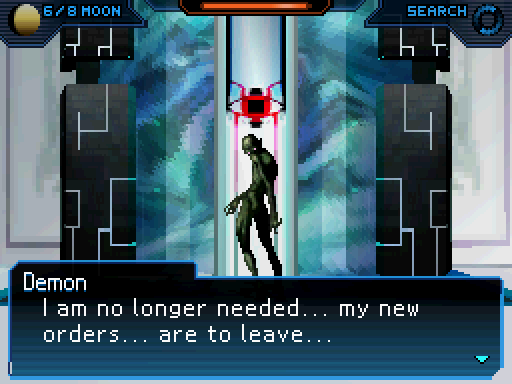 So, let's step in.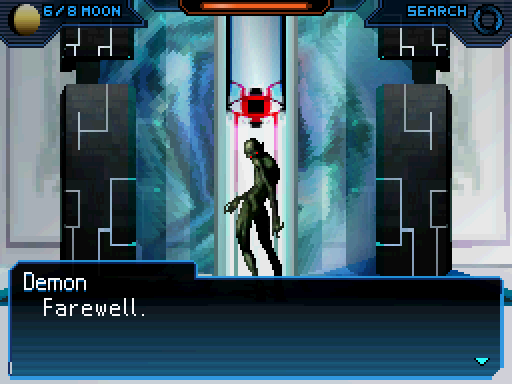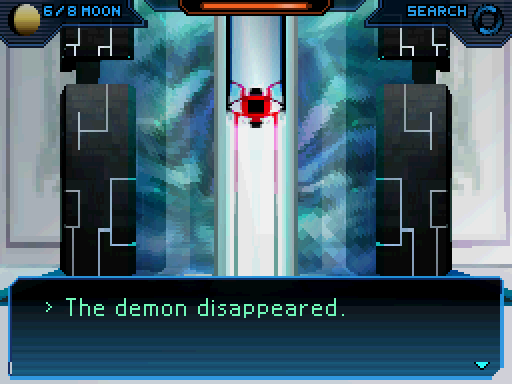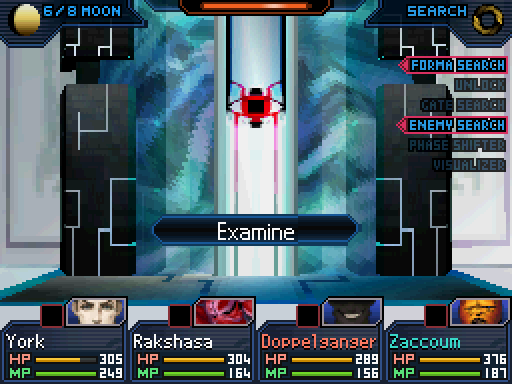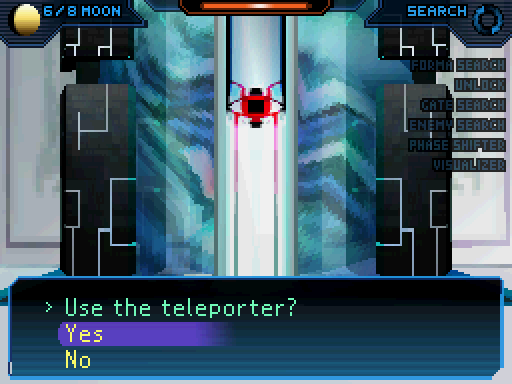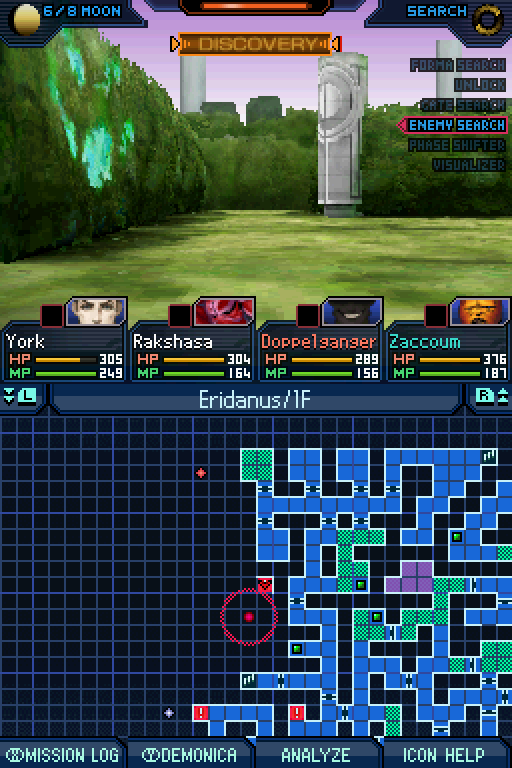 Goddamn teleporters.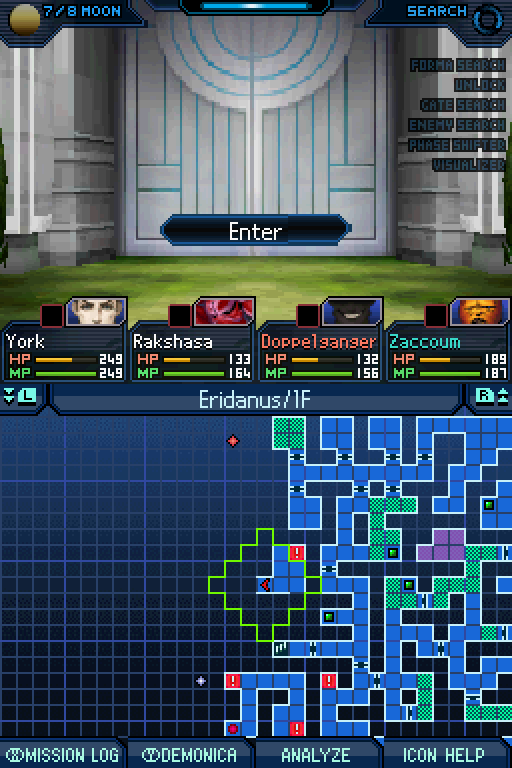 There is something here.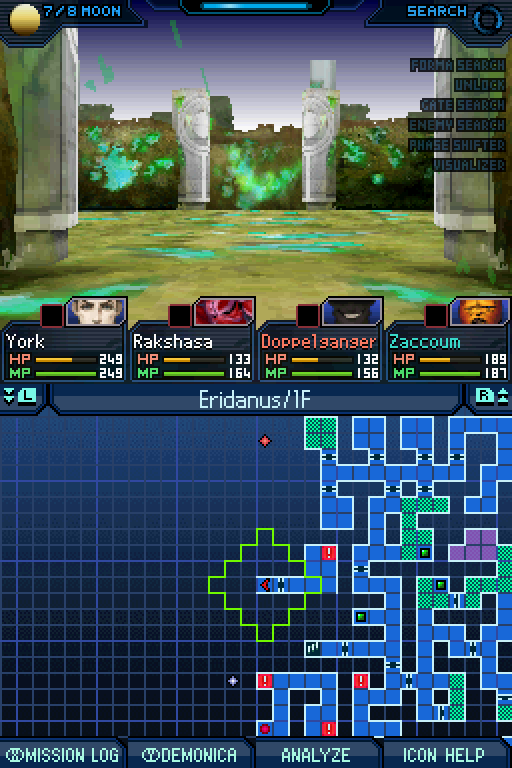 The environment is slightly different now, isn't it?
Let's just see what there is.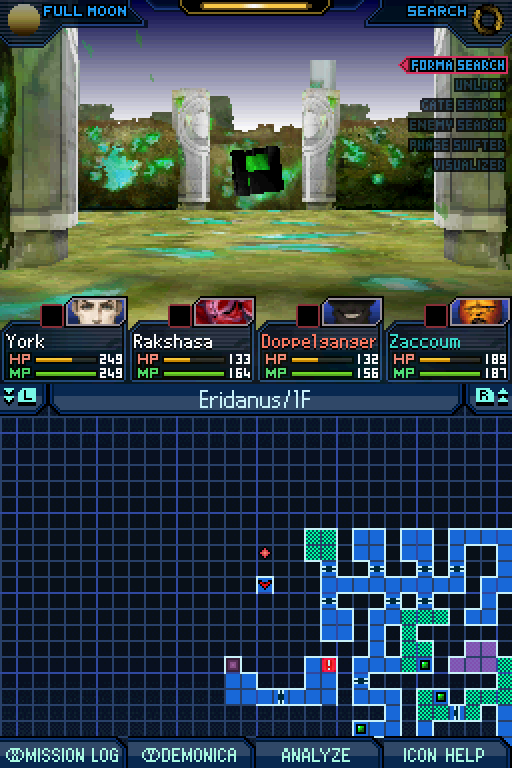 Oh
No
non
no no
NO
why
What
Why
FUCK YOU GAME. No.
TELEPORTER FUCKING TELEPORTY DUNGEON OF STEP ON IT.
Fuuuuuuuuuuck.