Part 97: Fuck Eridanus
I hate this. I hate this.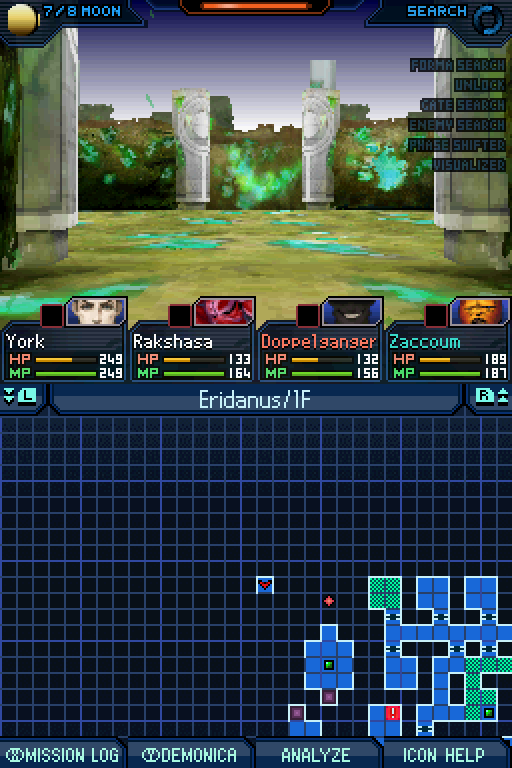 I hate the fuck out of this.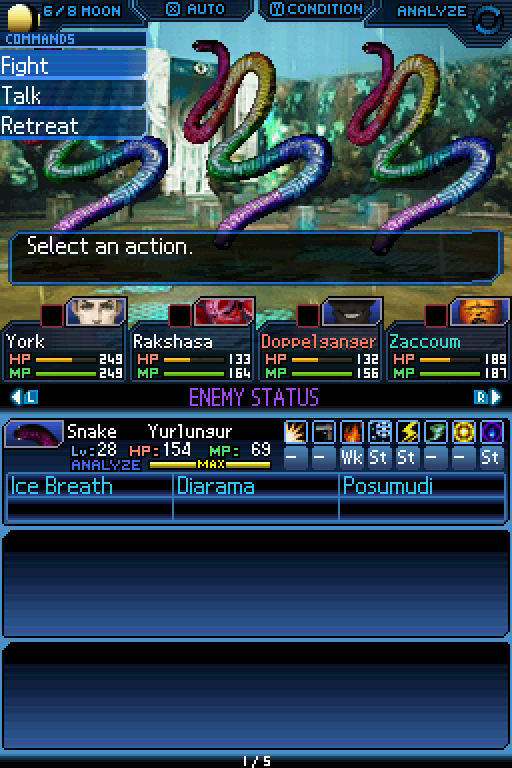 Australian Snakegods are less terrible than this.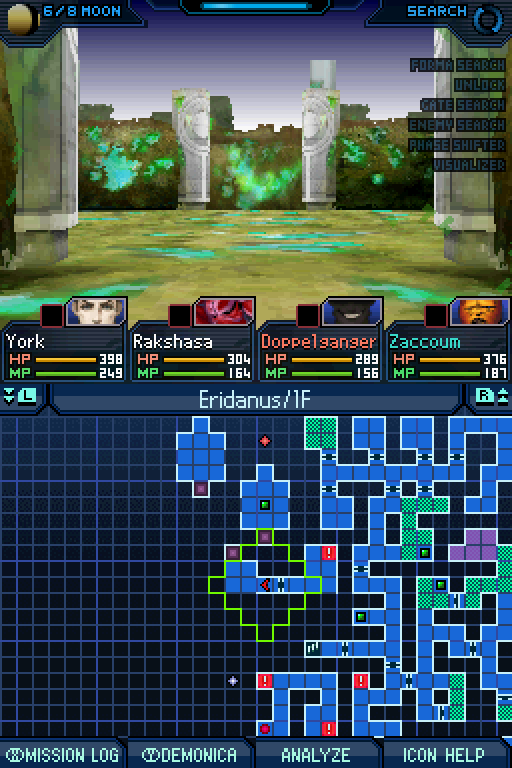 Have I mentioned I HATE THIS.
Seriously I cannot stand fucking teleport dungeons.
And that one leads back to the start. Fucking hell.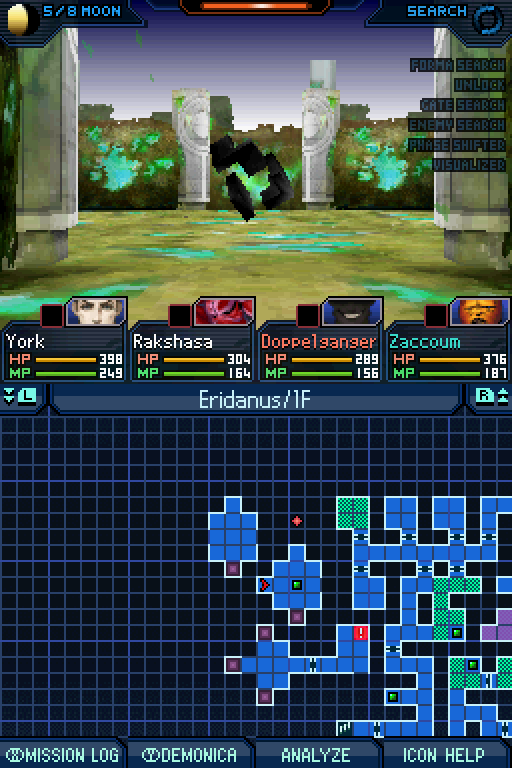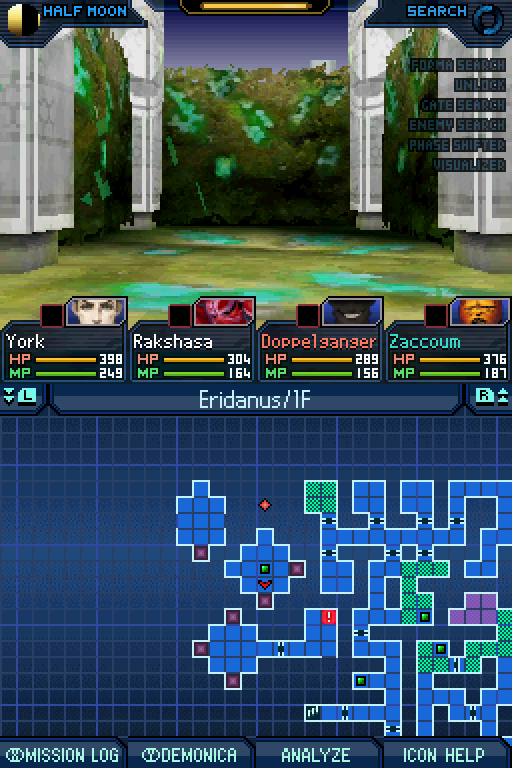 Well the only one that advances is this fucking one.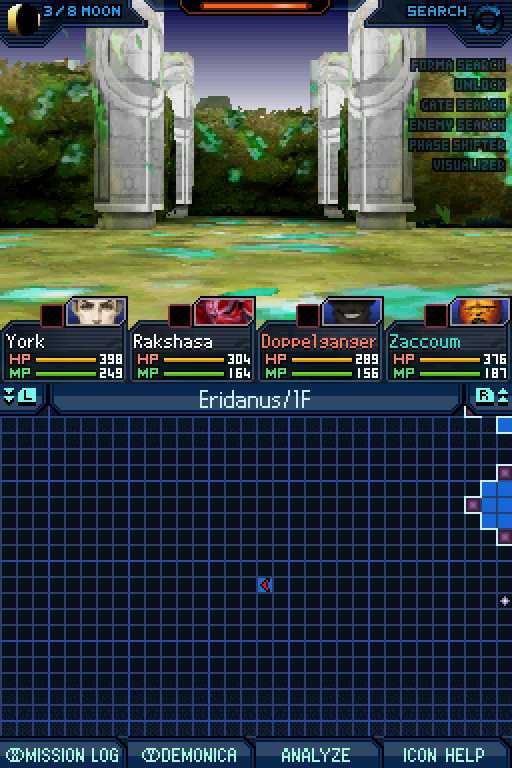 Why the hell does it have to be goddamn teleporty one. A CONVOLUTED TELEPORTY DUNGEON.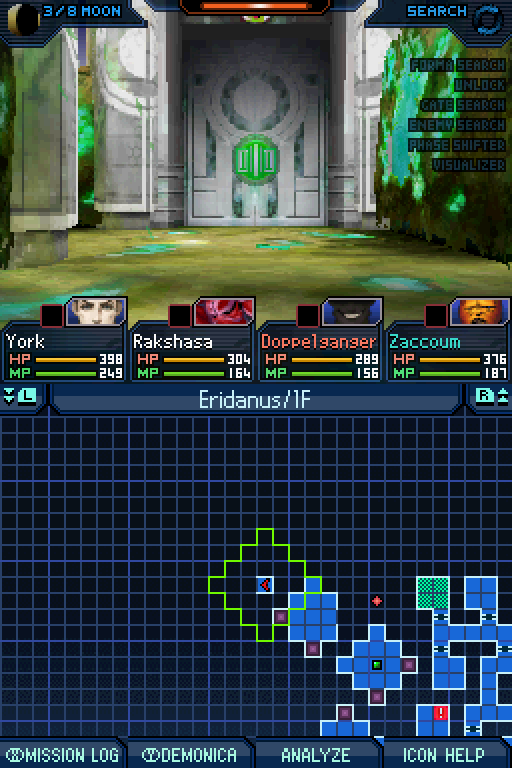 But at least we are advancing.
There is a terminal here. That's good.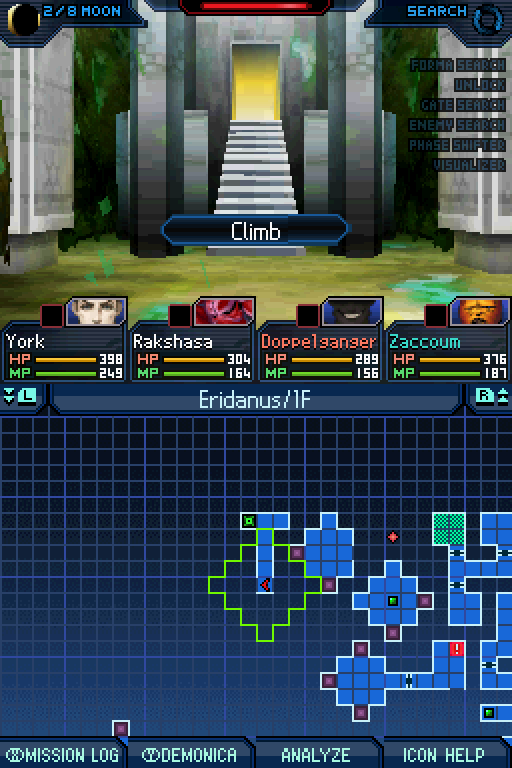 And a damn staircase! Good! Let's advance.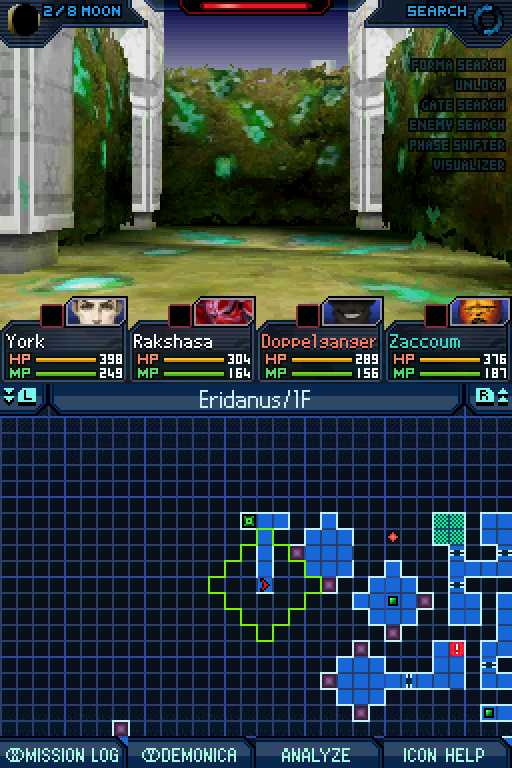 This one is obviously another fucking teleporter.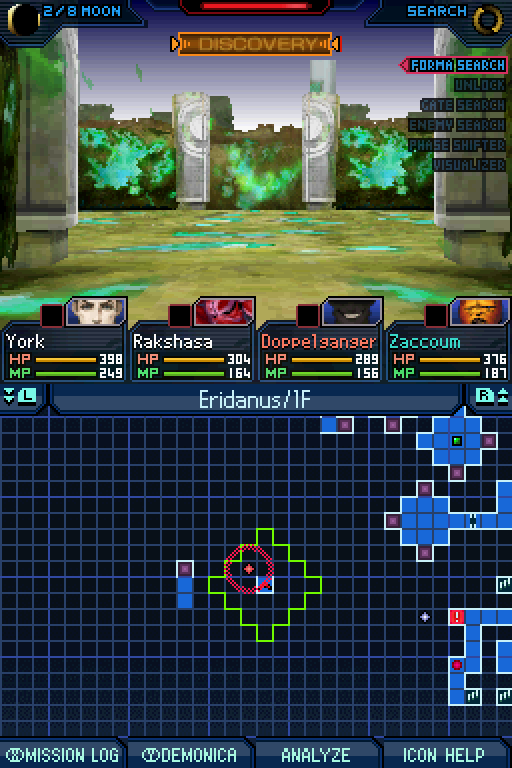 Of course it was.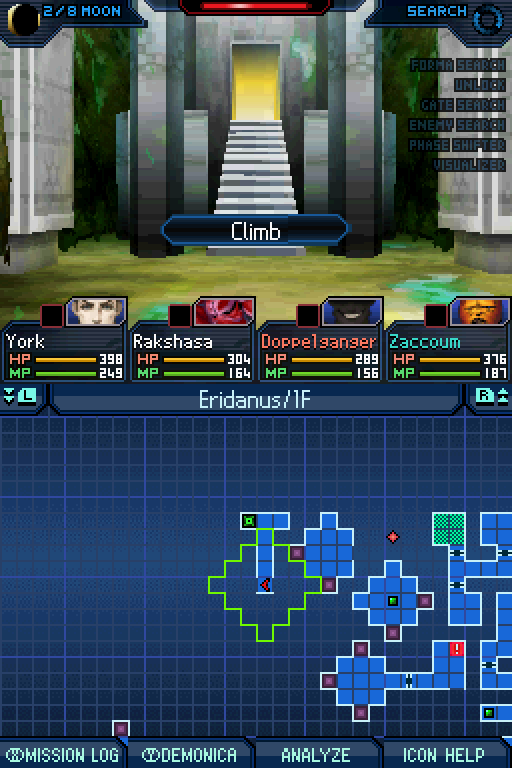 So let's explore this one first.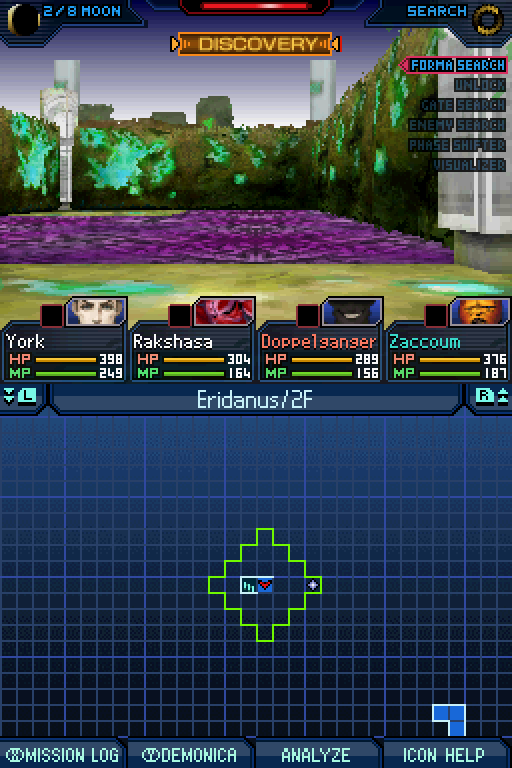 Well. Poisonfloor. Ain't that delightful.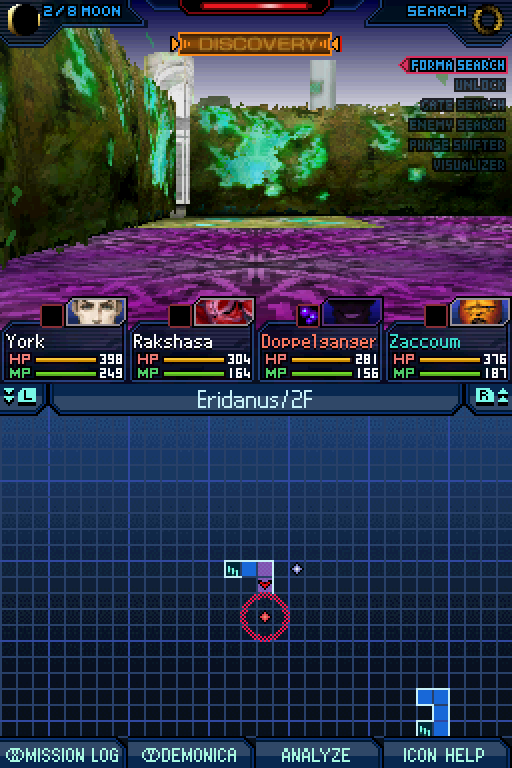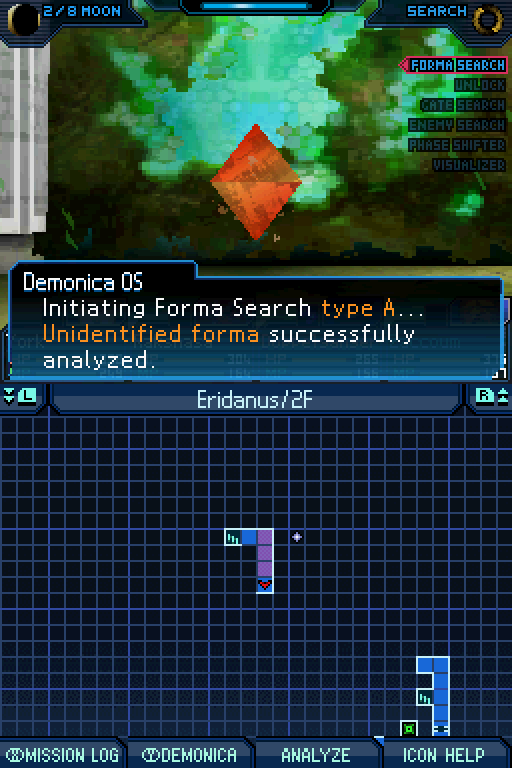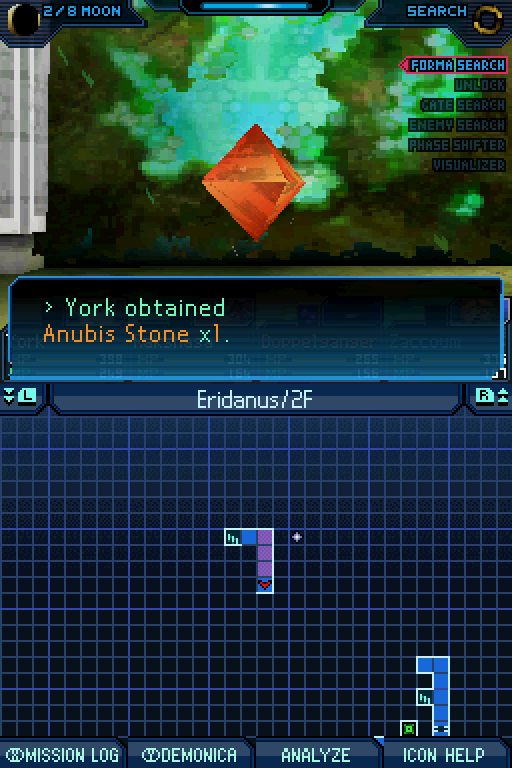 A stone from a jackal headed egyptian god.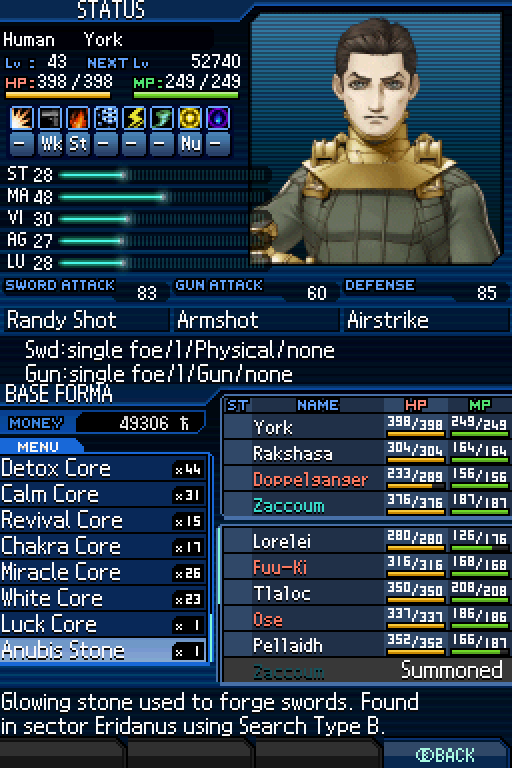 Hey that's neat. Hopefully it'll do something good.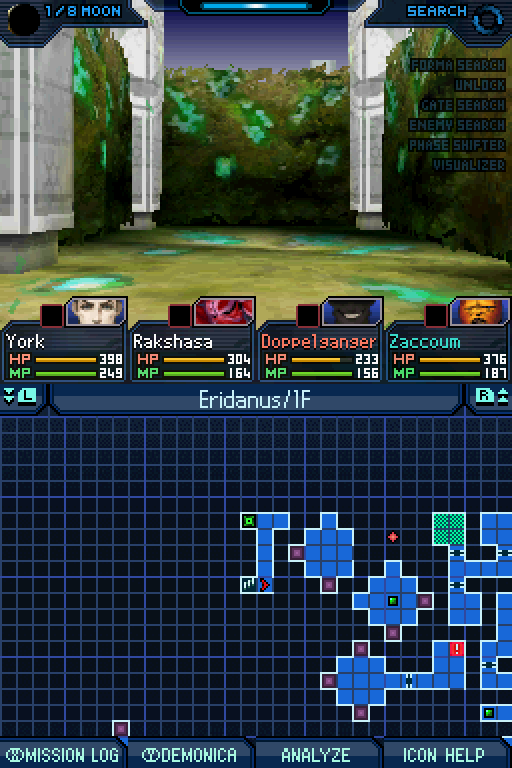 But now let's go back to this teleporter.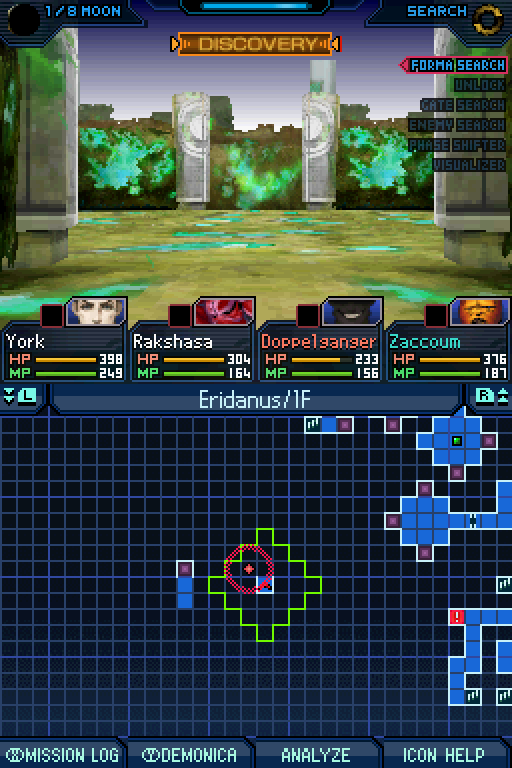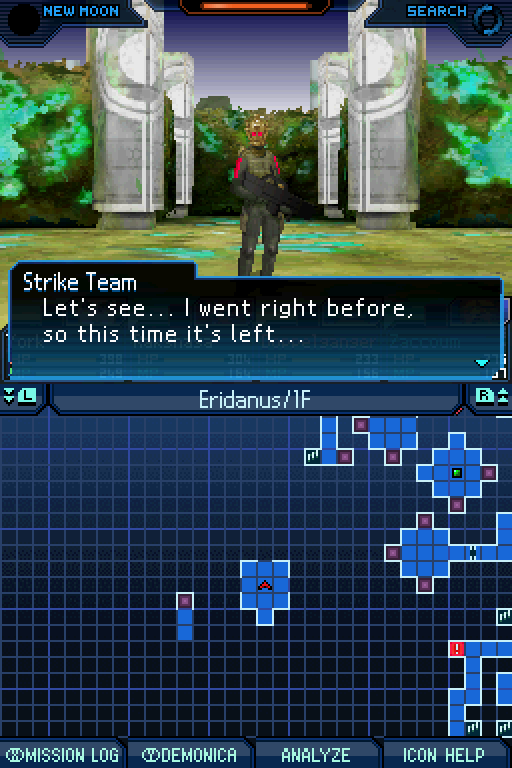 Strike Team
: "Or is it? I don't even trust myself anymore."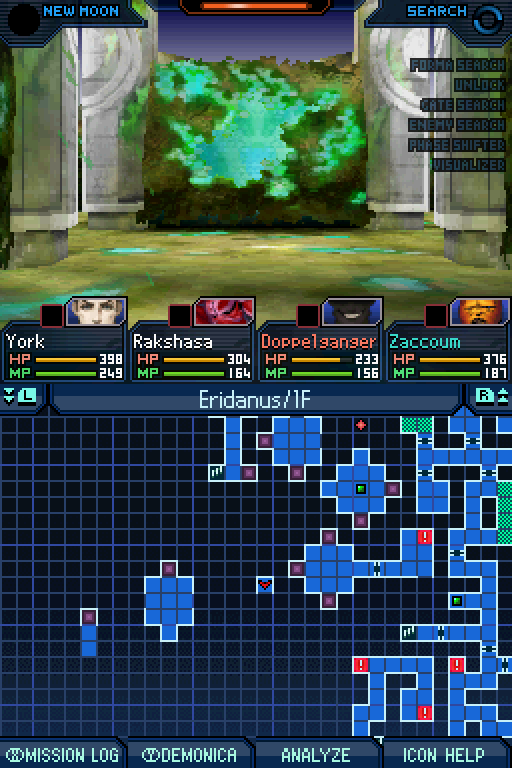 Well, it was neither, it was straight ahead.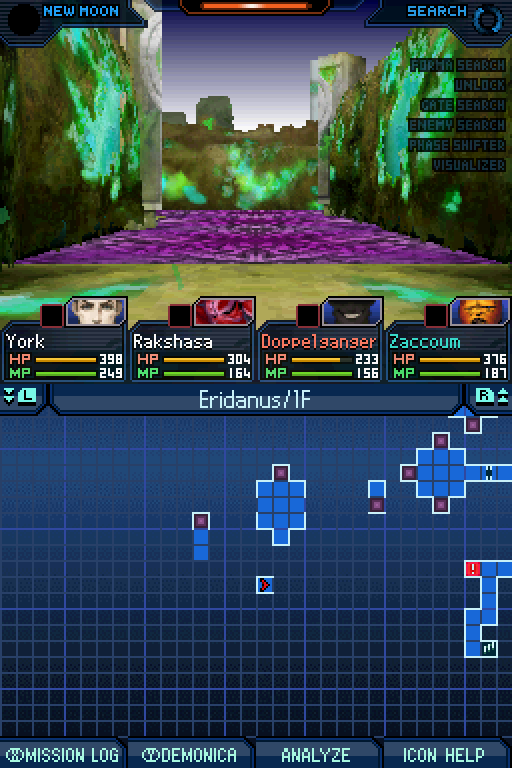 Yaaay, even more goddamn poison.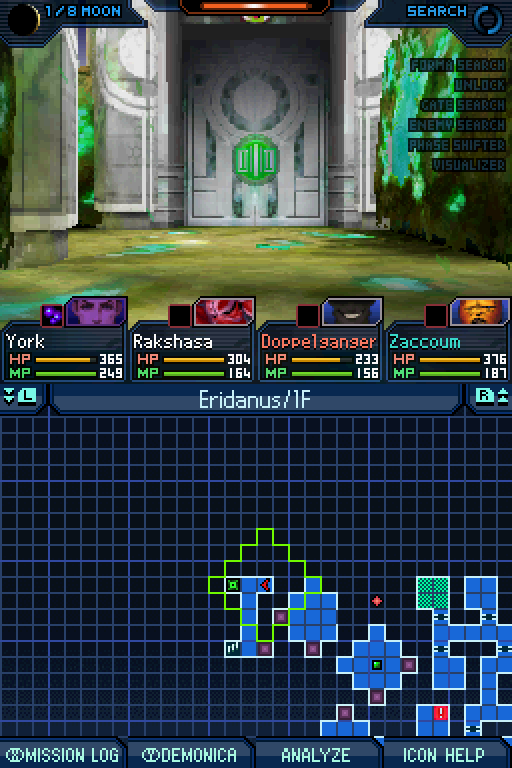 GOD. DAMN IT.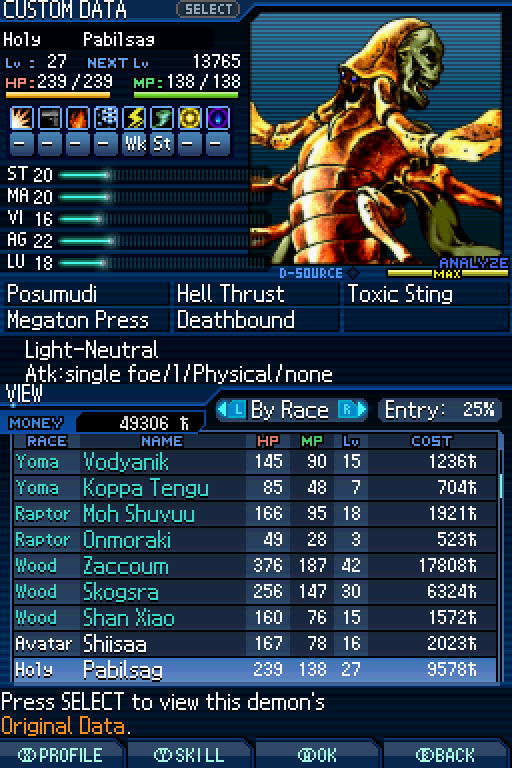 Let's summon something that nulls poison because damn.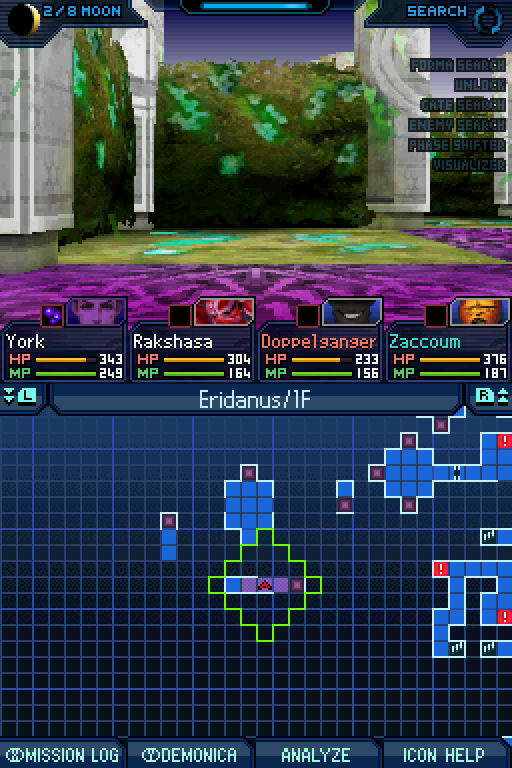 Lots of goddamn poisonfloor.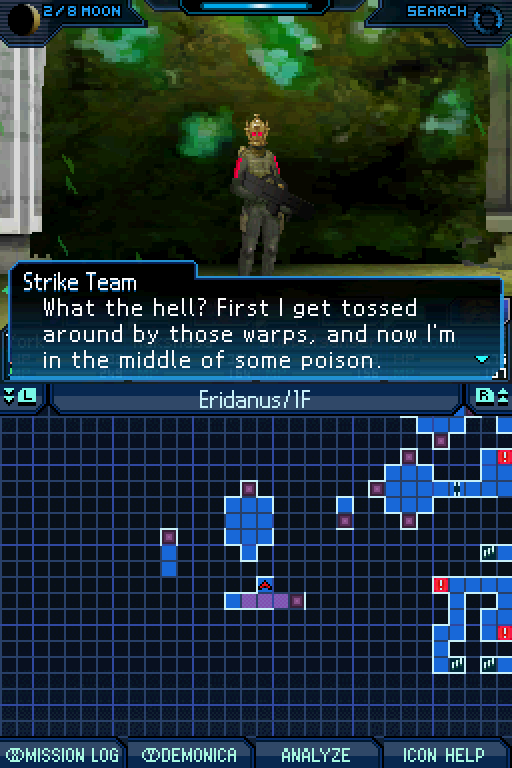 Strike Team
: "This is a nasty place. Youshould get back to the sihp while you can."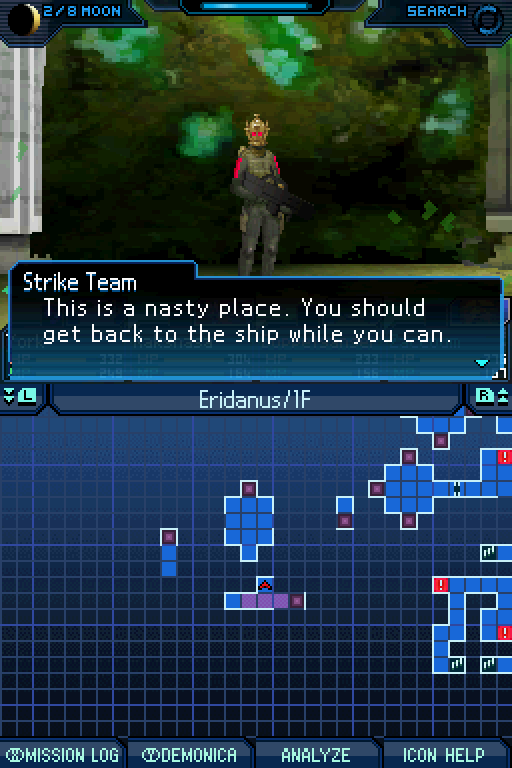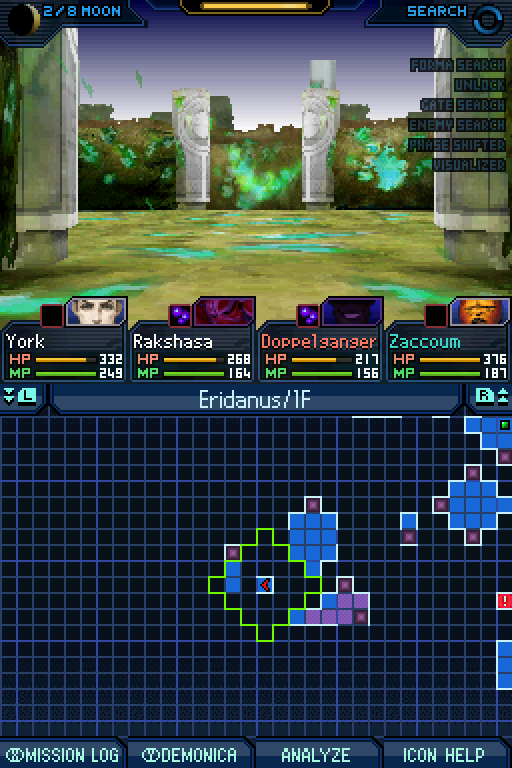 Well. Advancement, I guess. Let's not go up.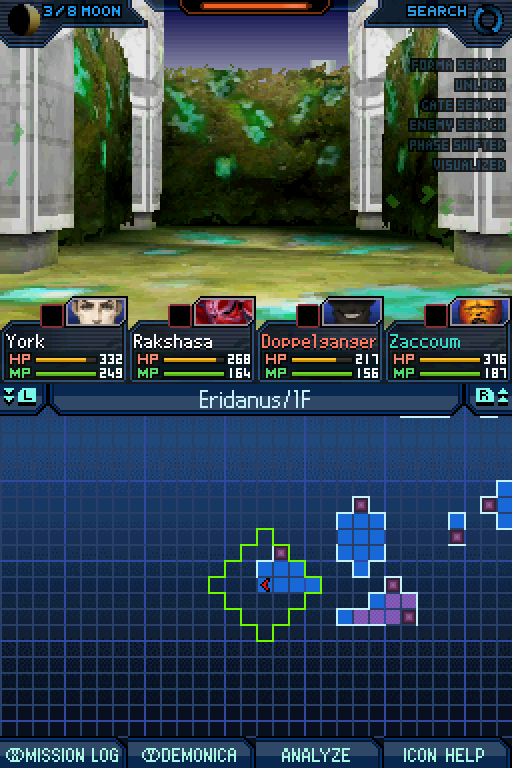 Straight away. To the left.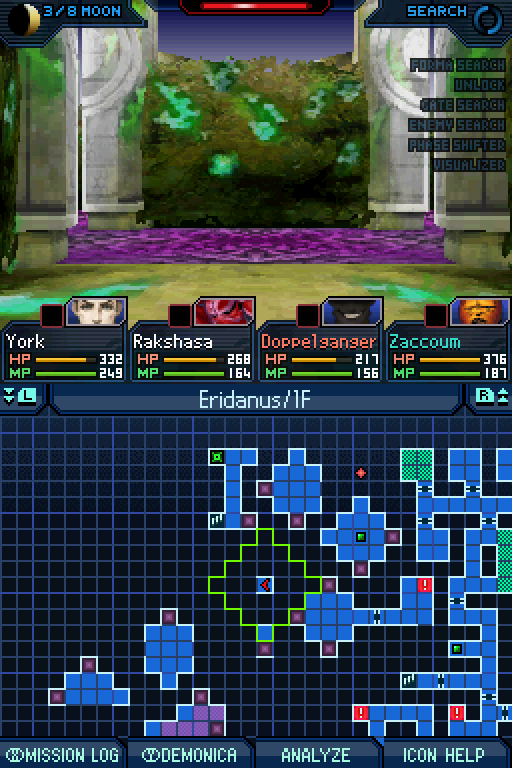 Joy. Poison.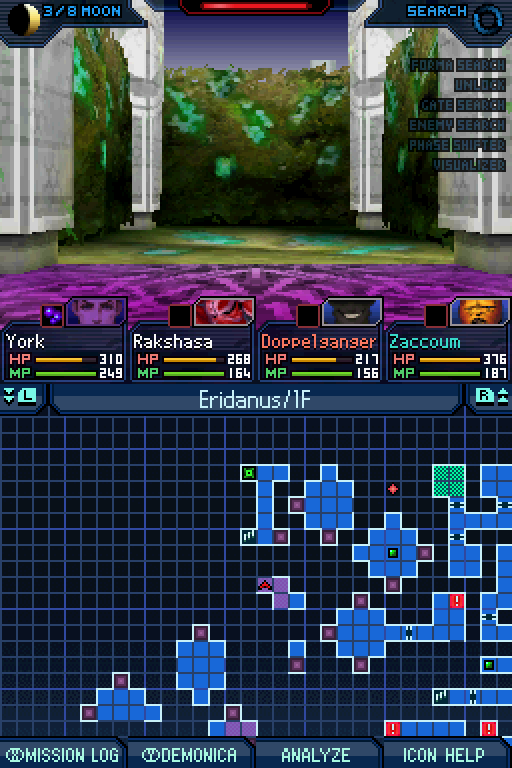 Let's try the north one.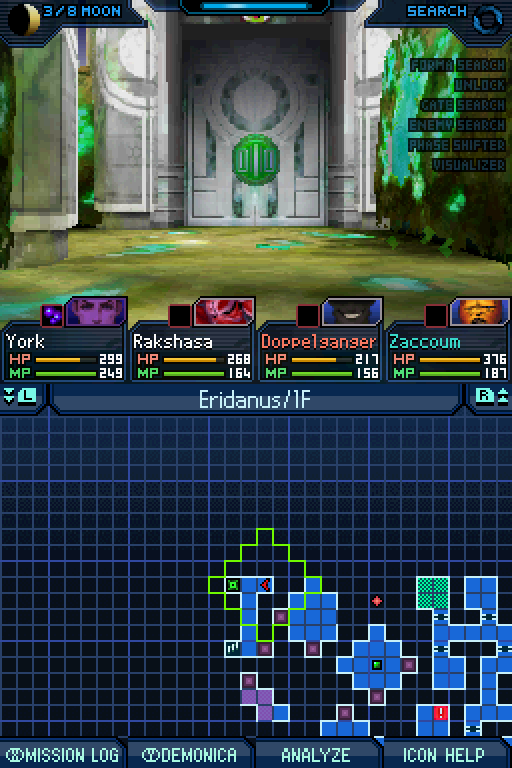 Jesus fuck.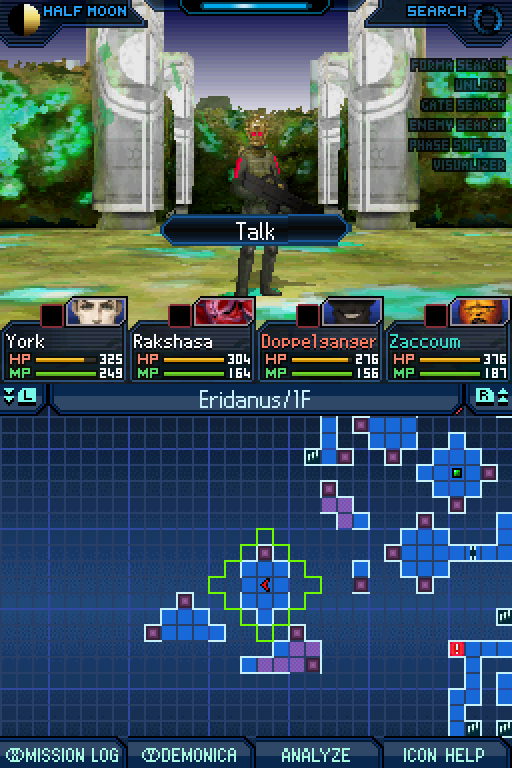 Let's try the left one here.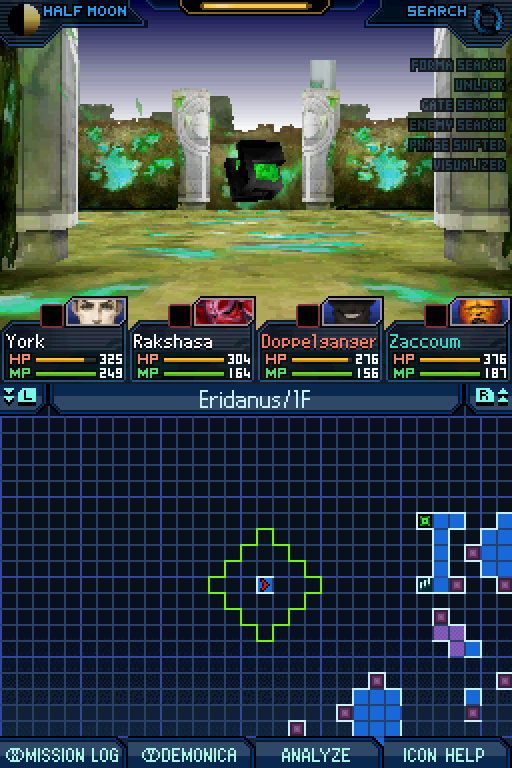 Well that is a good one.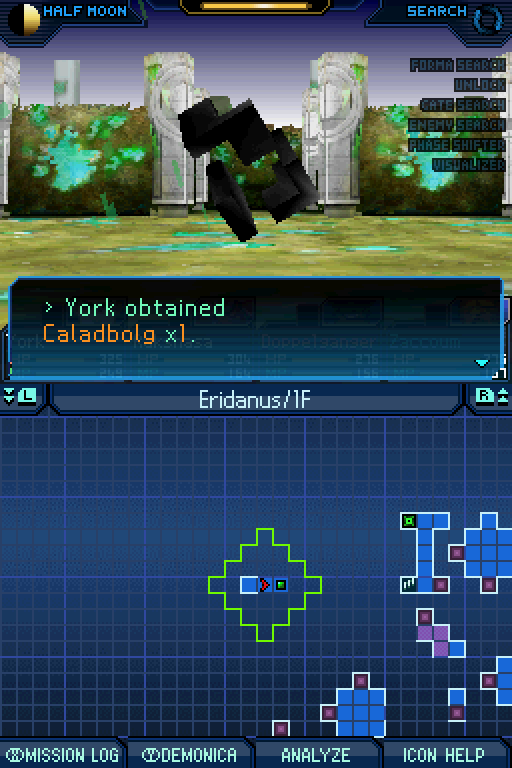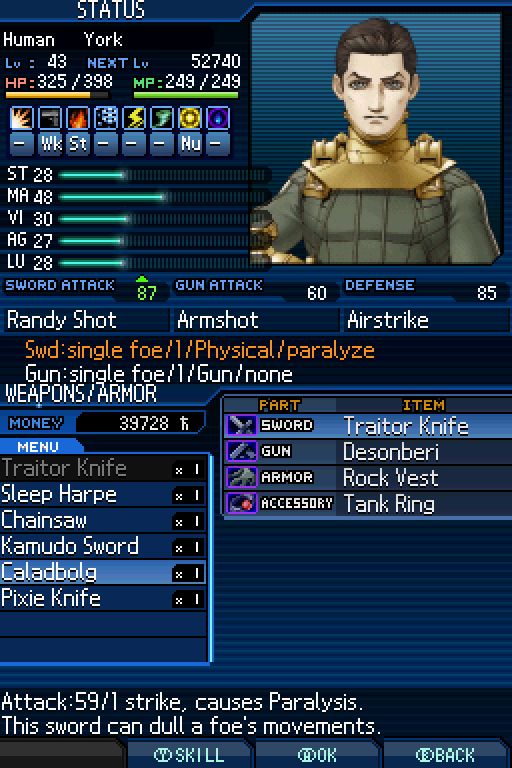 Let's change the weapon.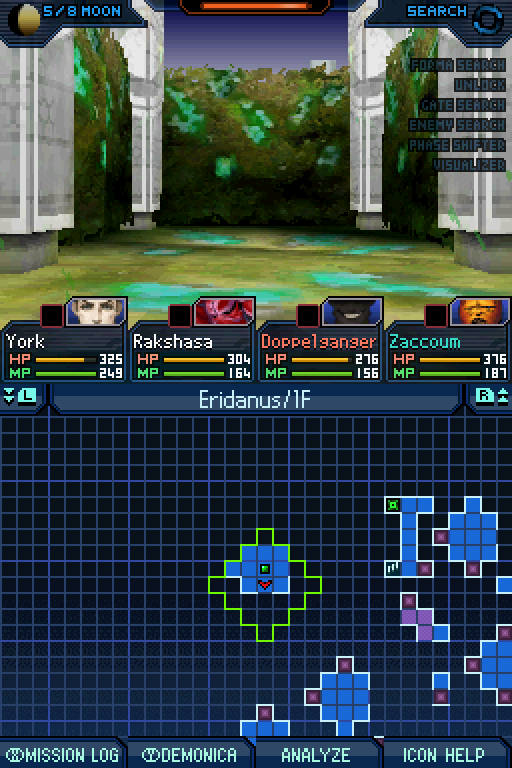 Goin down. Goddamnit.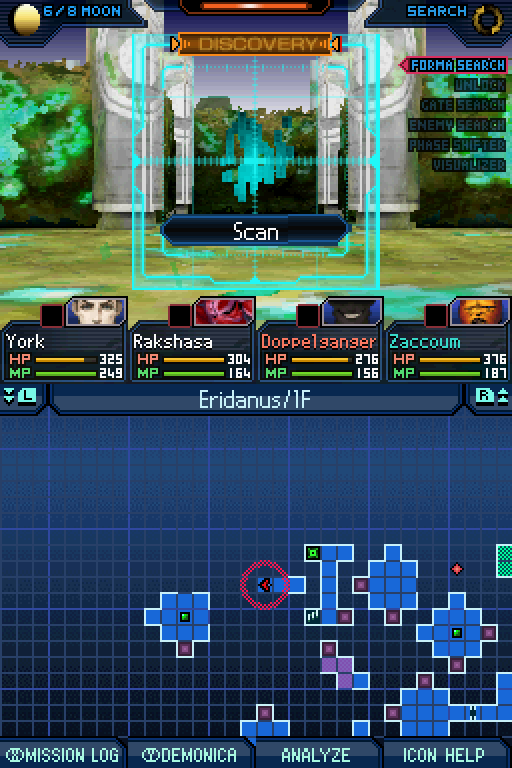 Well that could've been worse.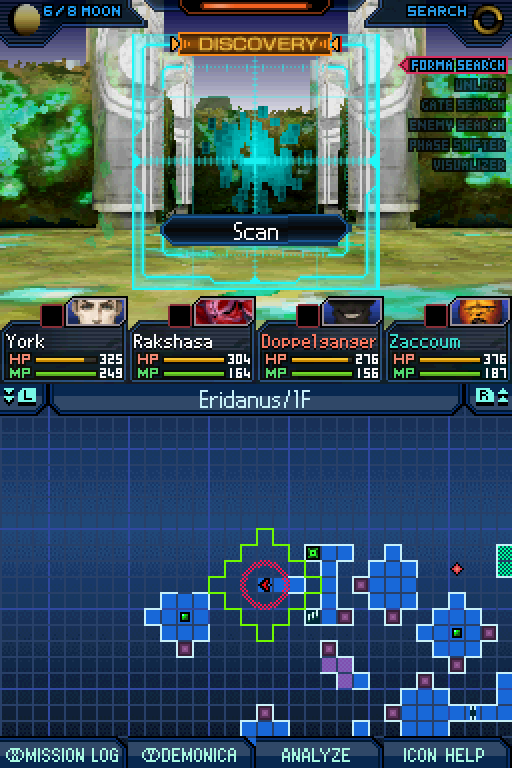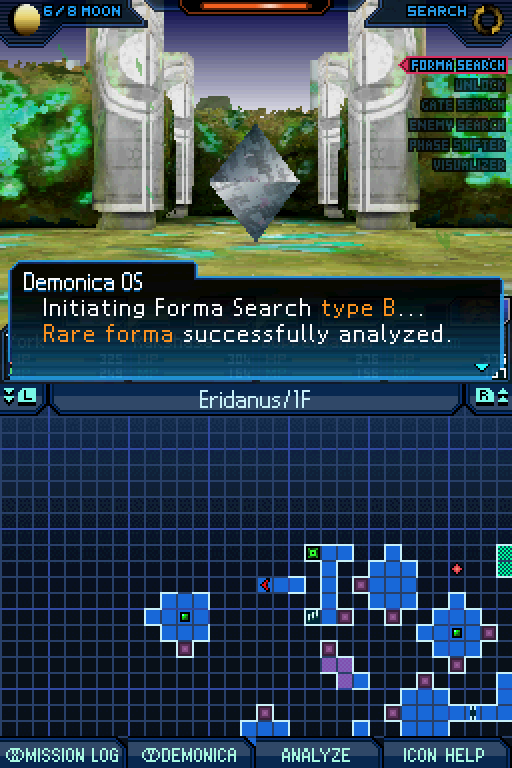 Is this one of the things we need?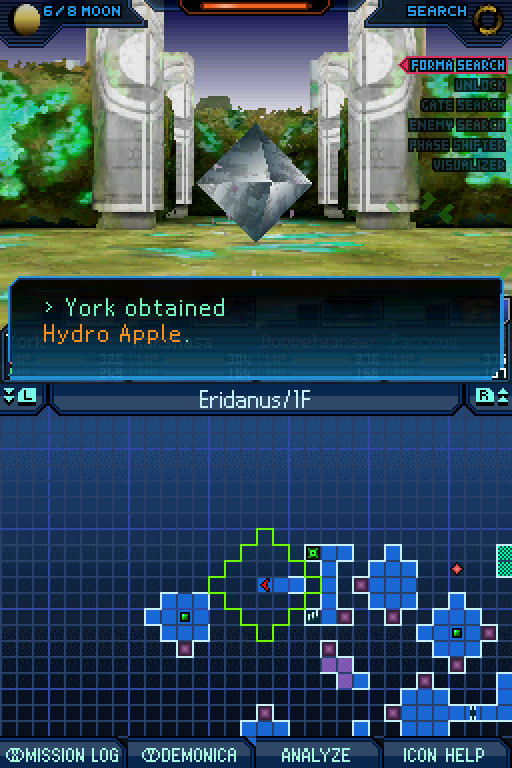 Why yes, it is!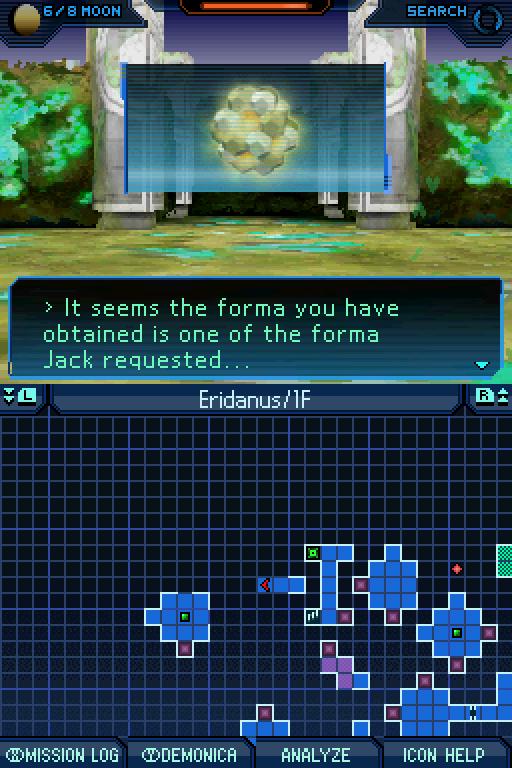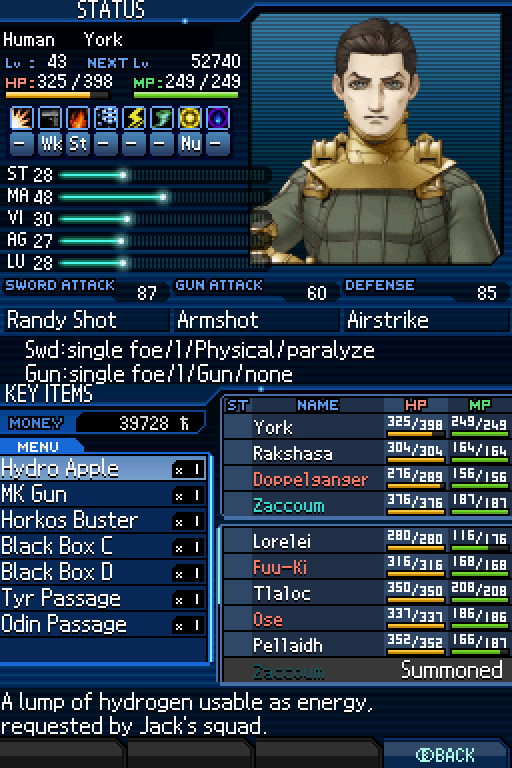 So why can't that be synthesized.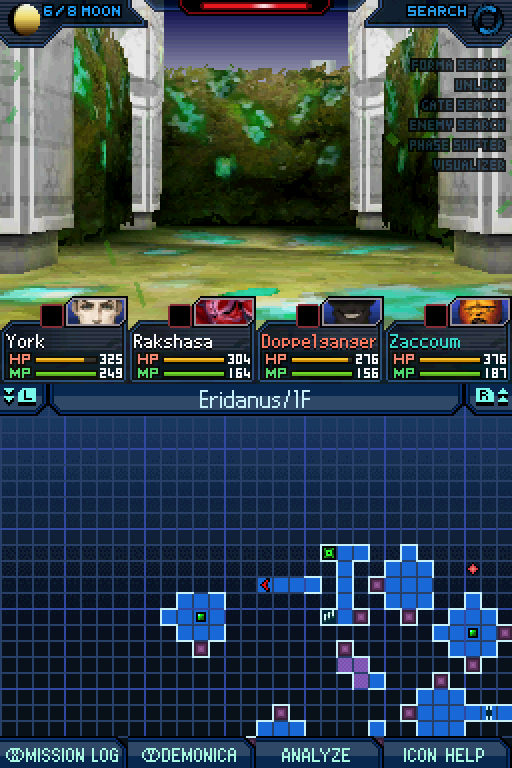 And thus let's try the left one.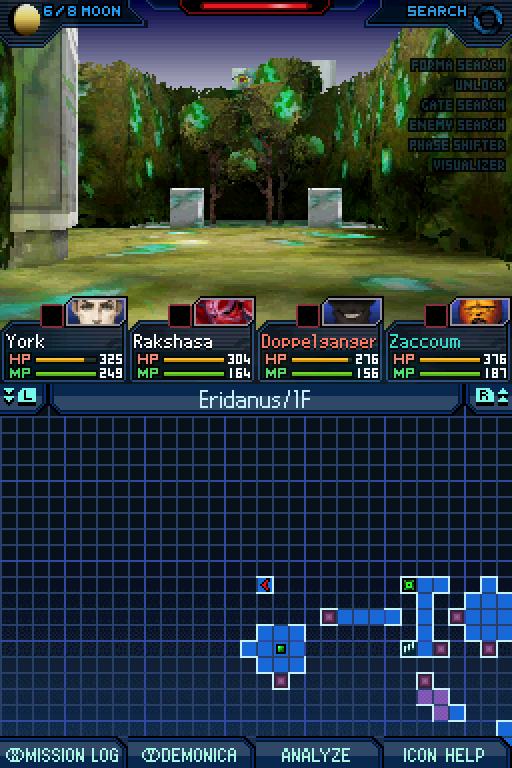 At least we ain't going back. New area means advancement. Right?
Right?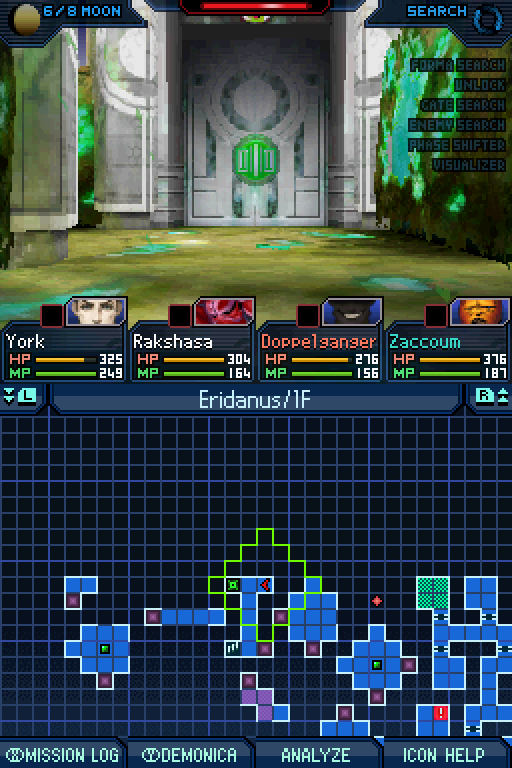 WRONG. Yeah this is not gonna be that easy.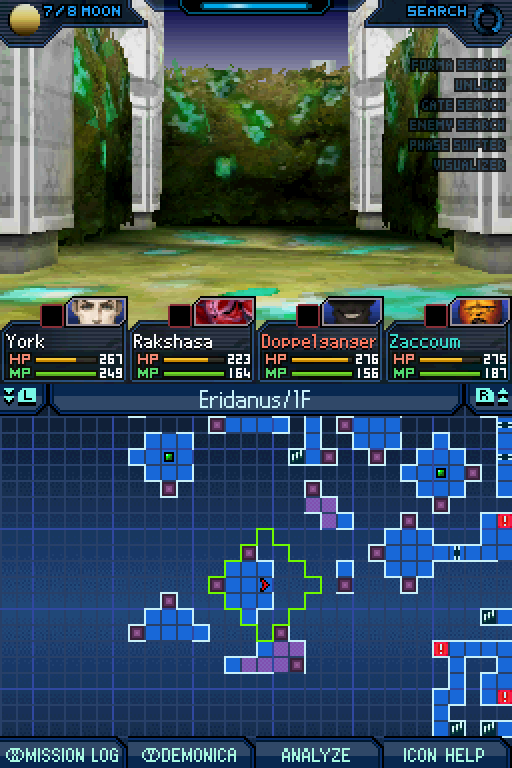 Going to the right here then.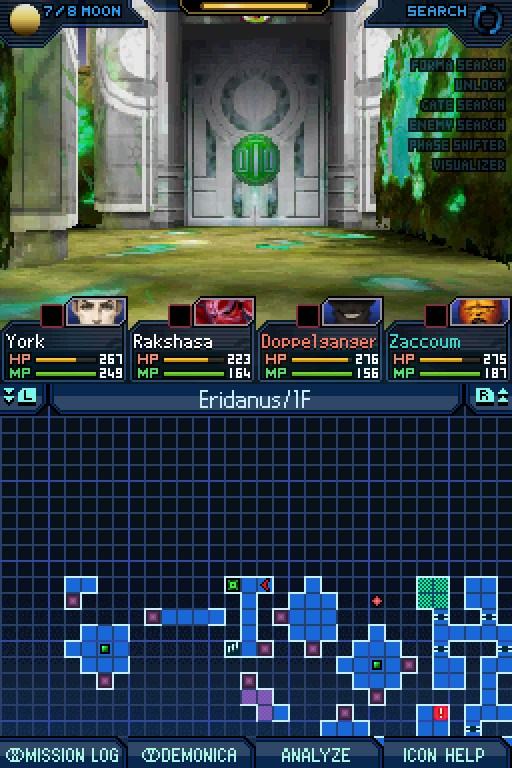 Fuckdamnit now advancing will be harder because unlike Etrian, you can't mark the map with notes.
Shit.
I miss map marks.
Why did I decide to LP this instead of Etrian 1 2 or 3
because Etrian would take me longer. ON THE OTHER HAND I enjoy grinding on etrian.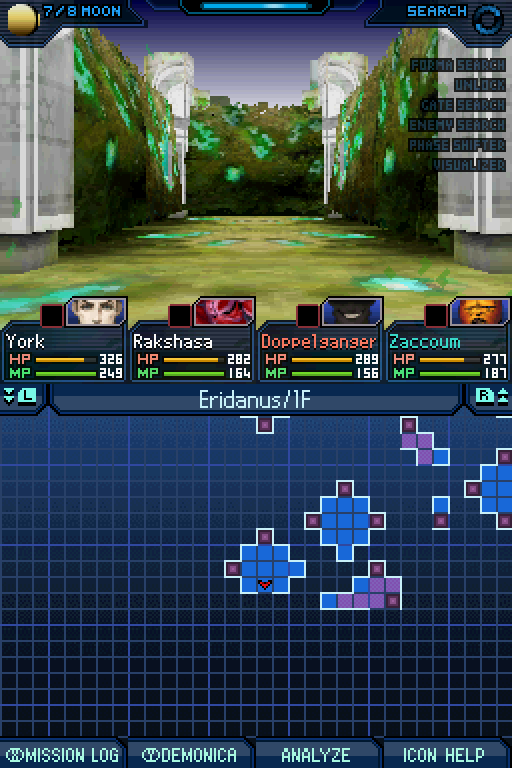 Let's check this out. Hopefully it will be ADVANCEMENT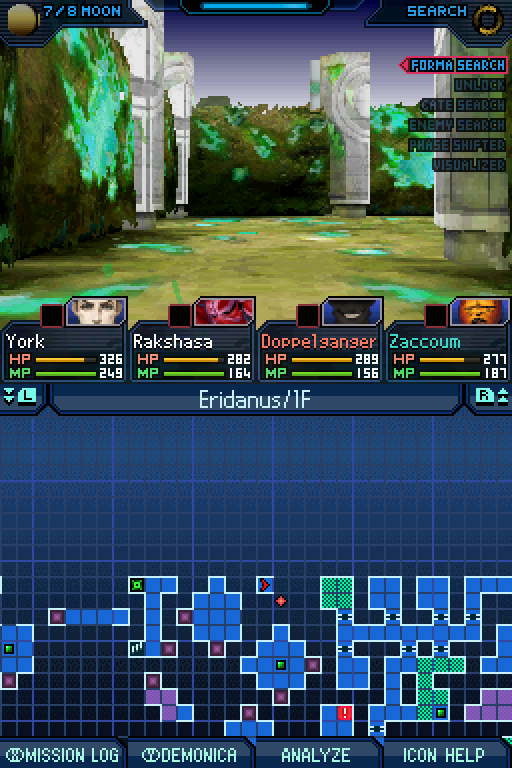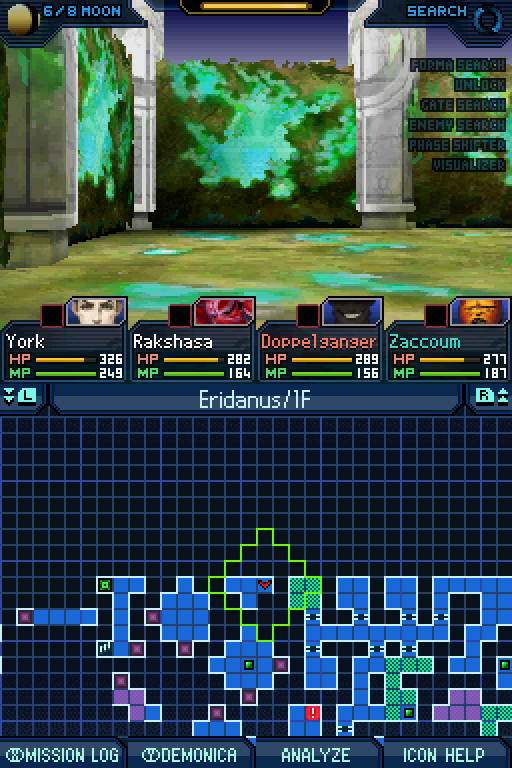 This must be it! Must!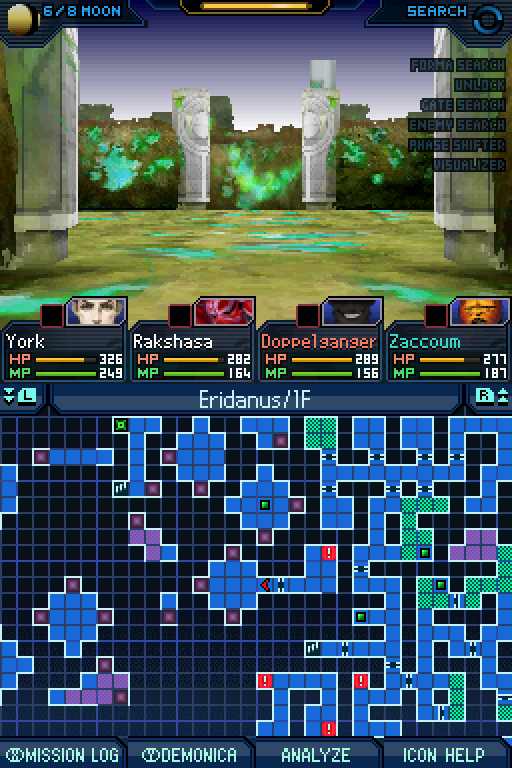 ... OH fuck you Atlus. Fuck you.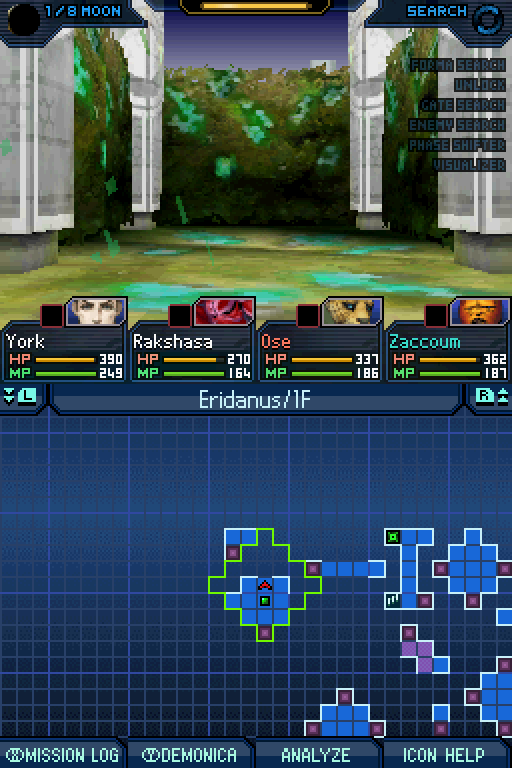 This one maybe?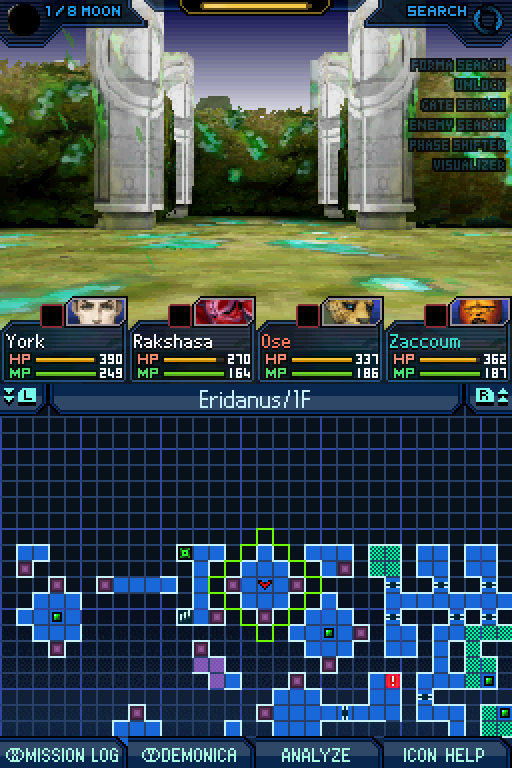 At least it was not going back to the starting area. God damn it why does this have to be such a pain in the ass.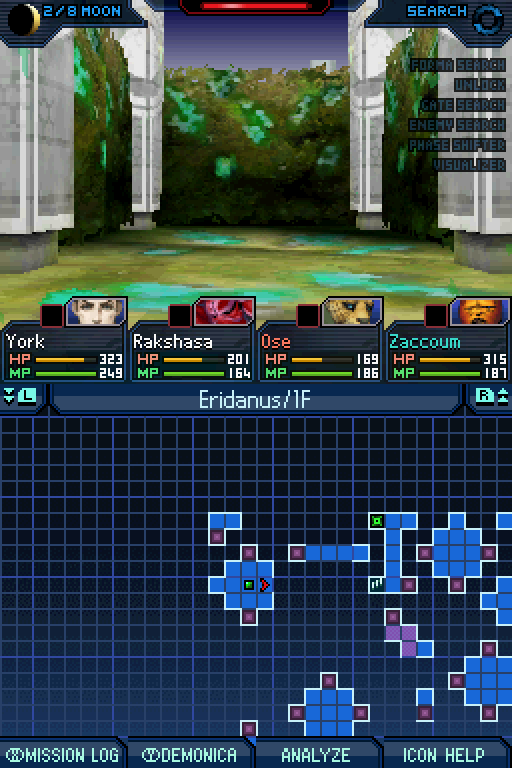 Maybe this one will lead to SUCCESS.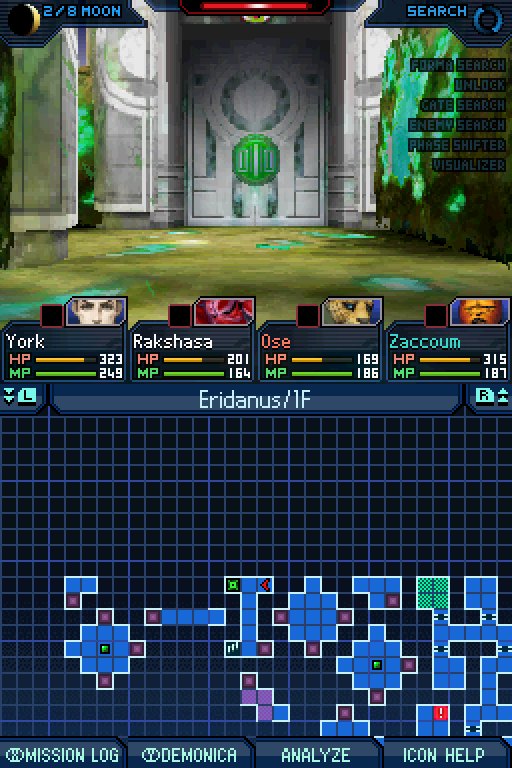 Of course it won't. Of course it won't.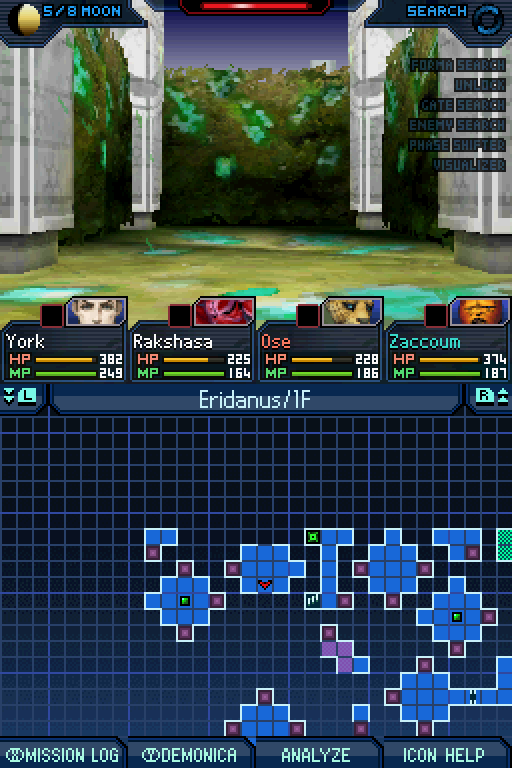 Maybe this one?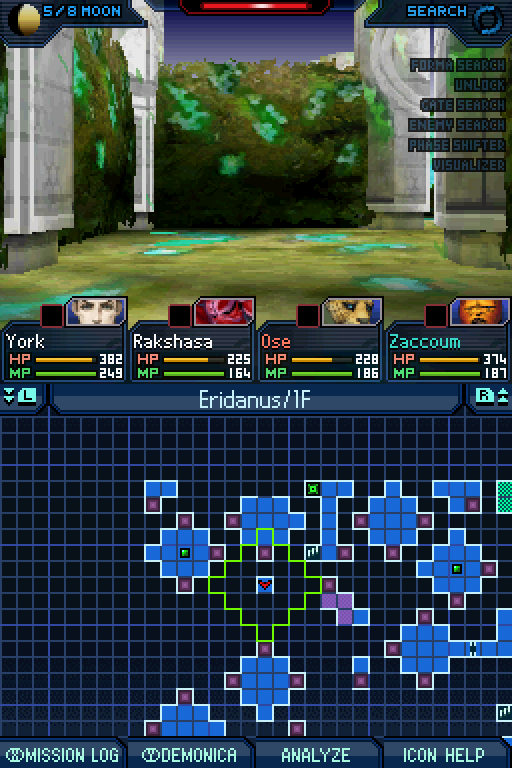 Well at least it is a new area! Does not look big enough though.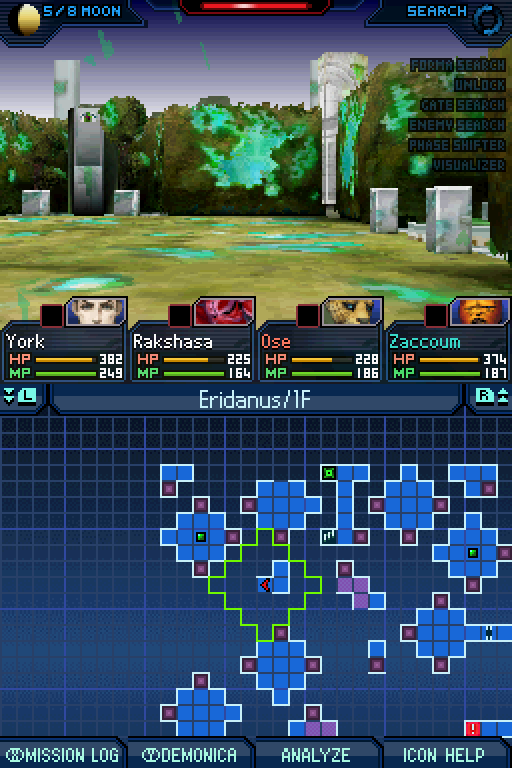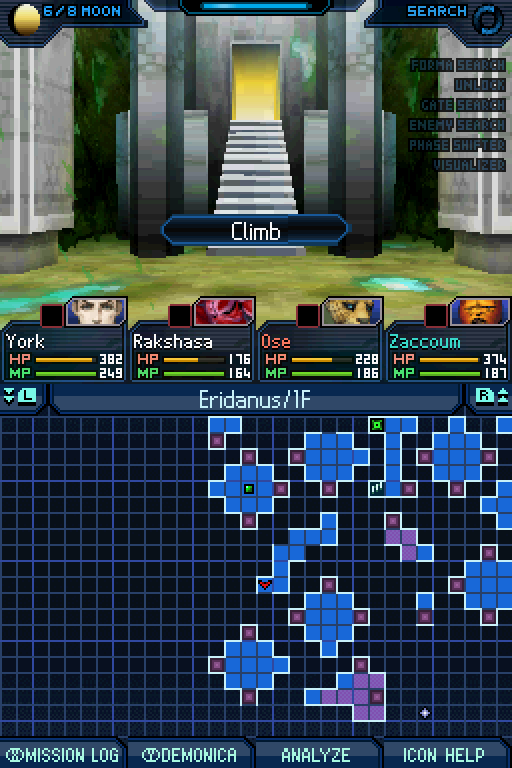 At least there is a set of stairs.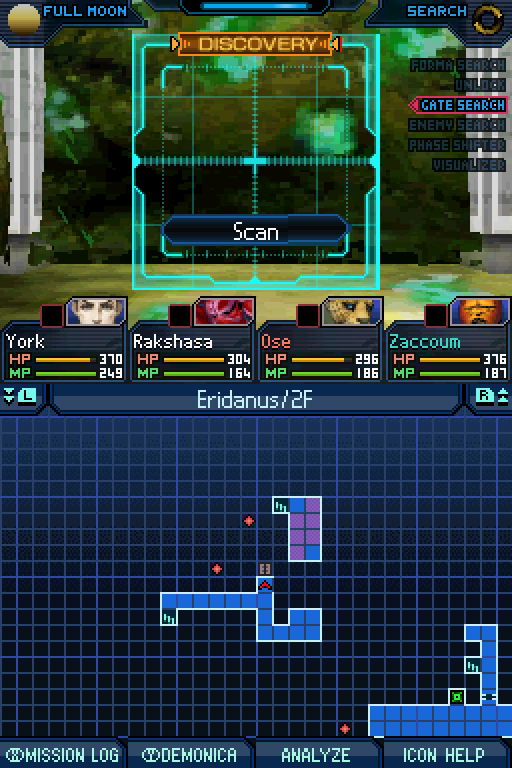 Well that was less terrible than expected.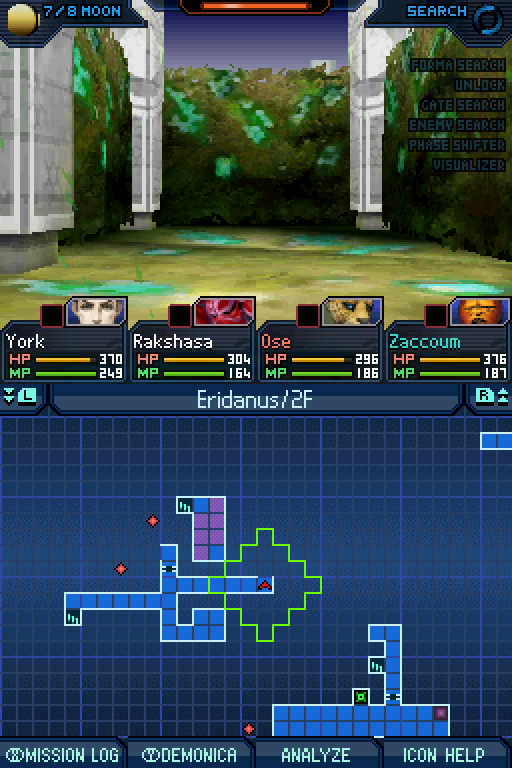 I am not gonna like this.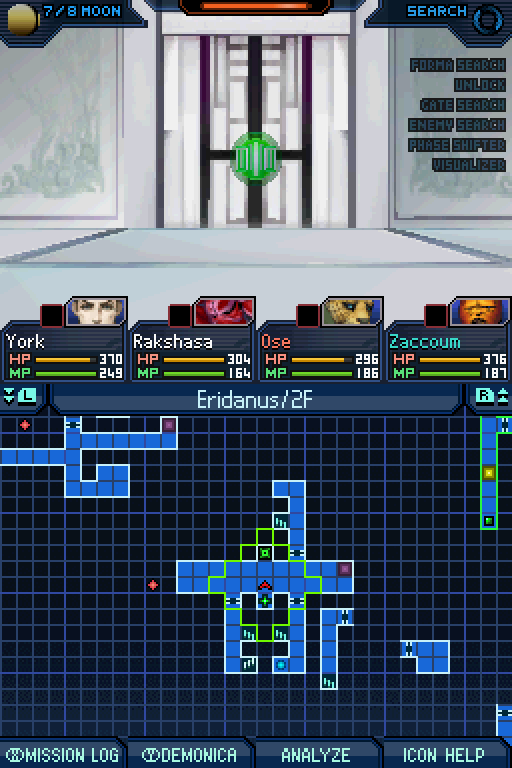 nope.
NAVIGATING BACK TO THE TELEPORTER MAZE. ENTIRELY. God. Damn. It.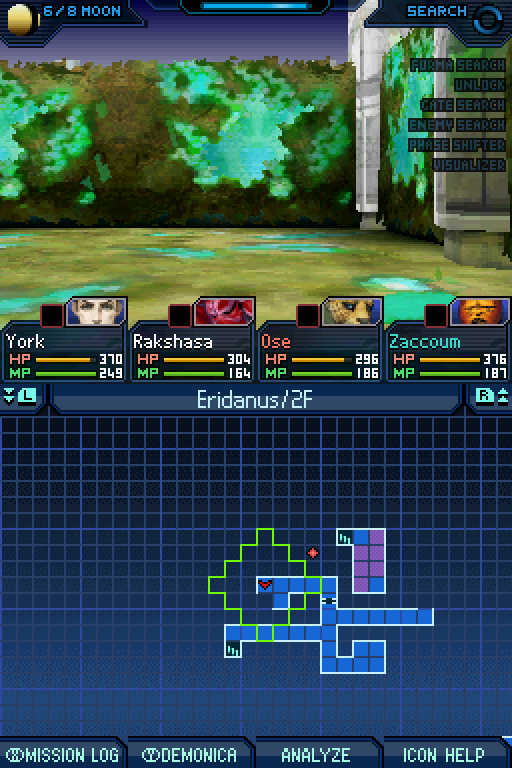 So let's try this other corner instead.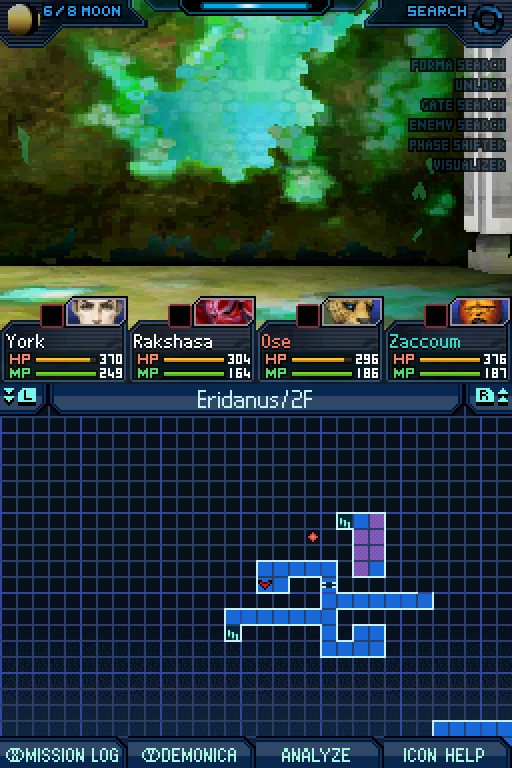 Nothing? Nothing? Really?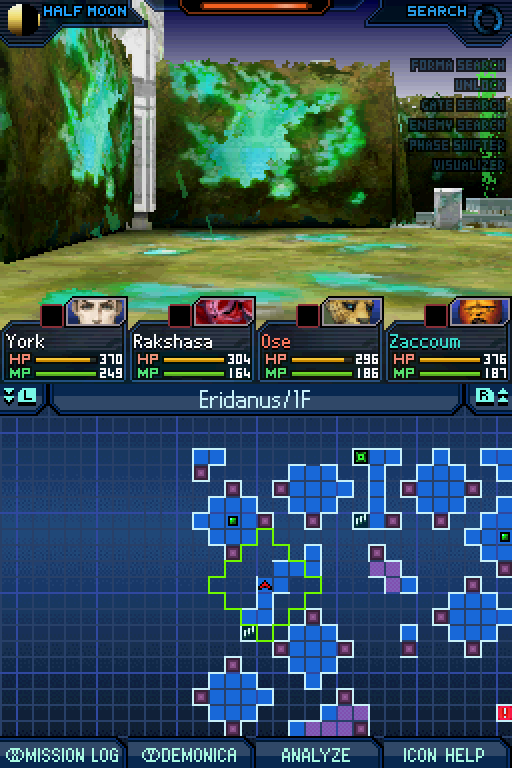 What about this one?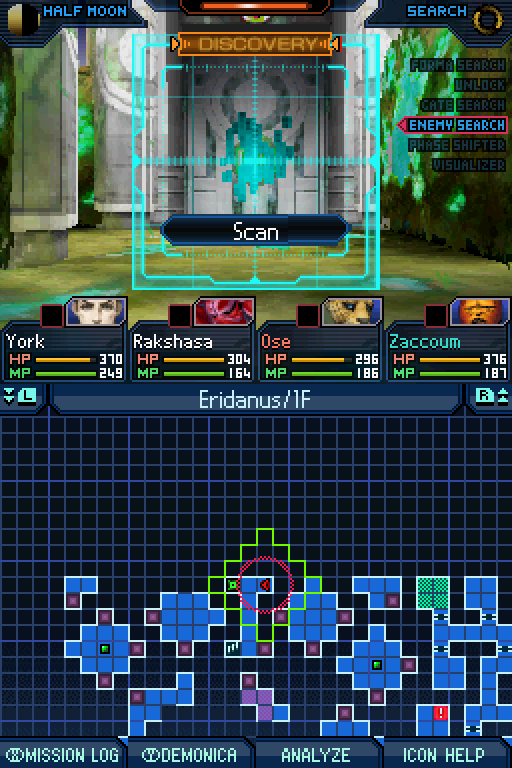 Aaaaaaaaaaaaaaaaaaaaaaaagh.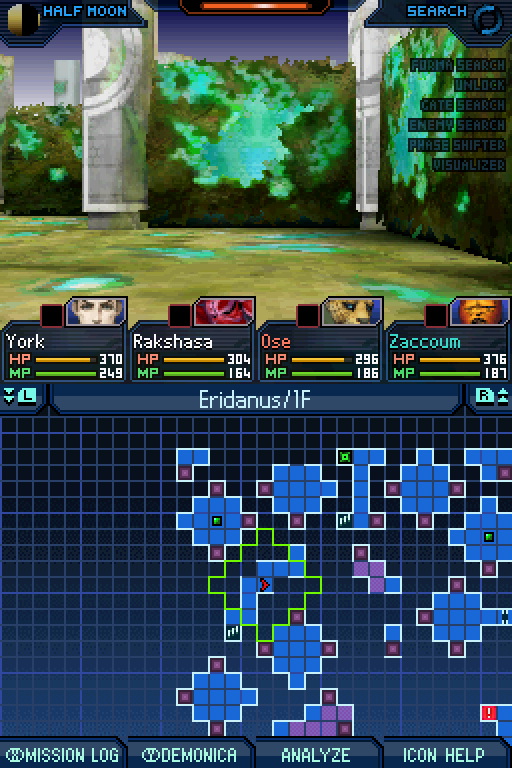 What about this one? Yes. I am cheating. I am using savestatesbecause honestly, FUCK THIS AREA.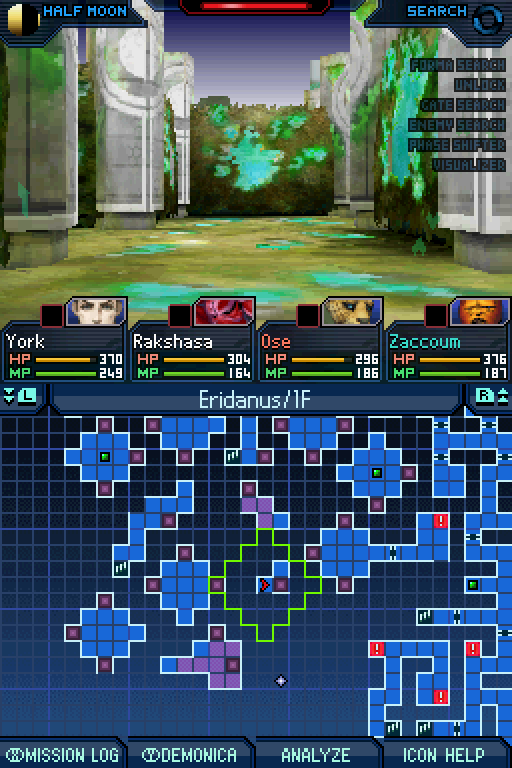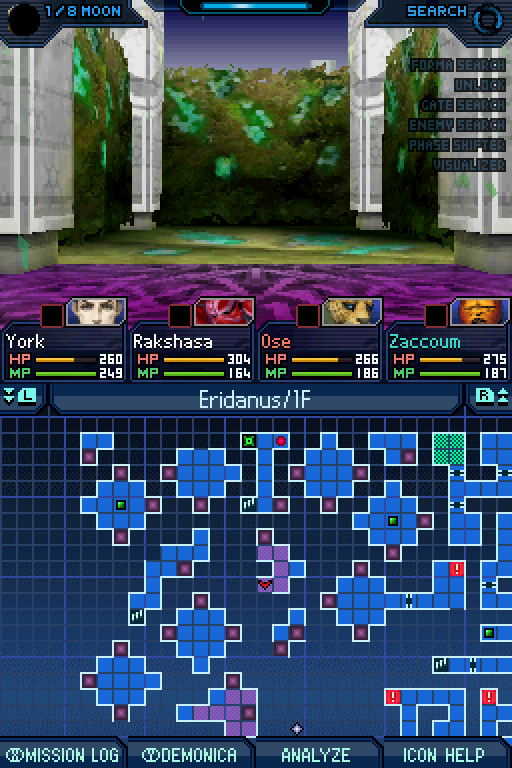 Oh. Joy.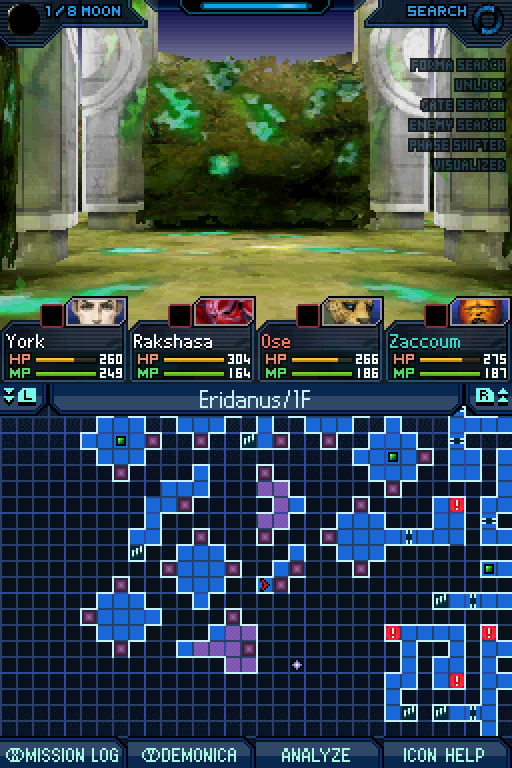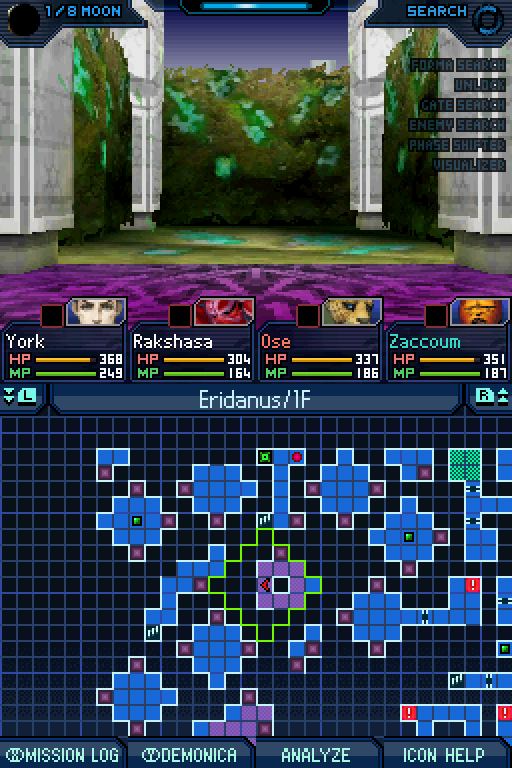 Let's try this one.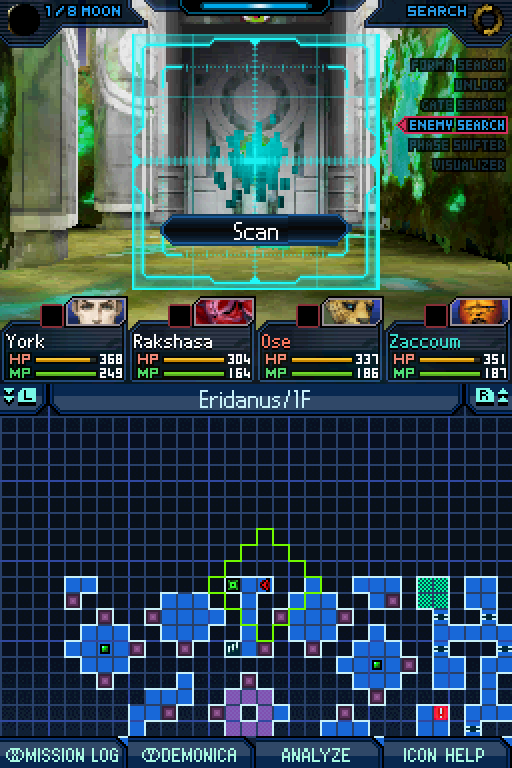 Really.
Really.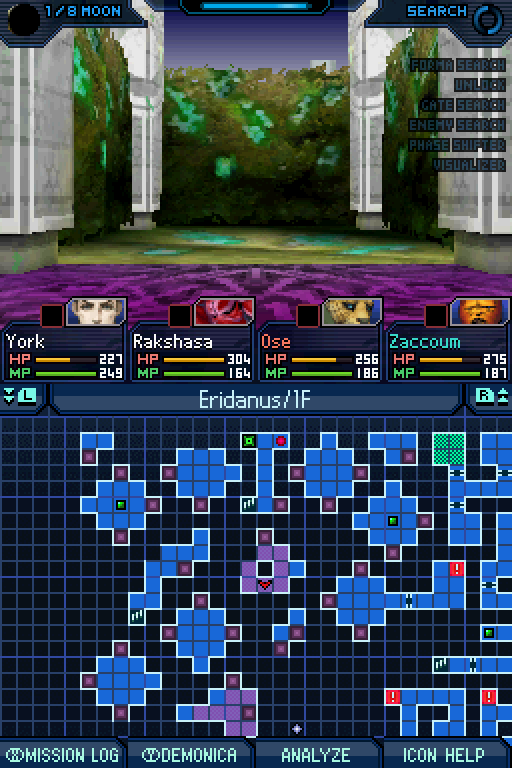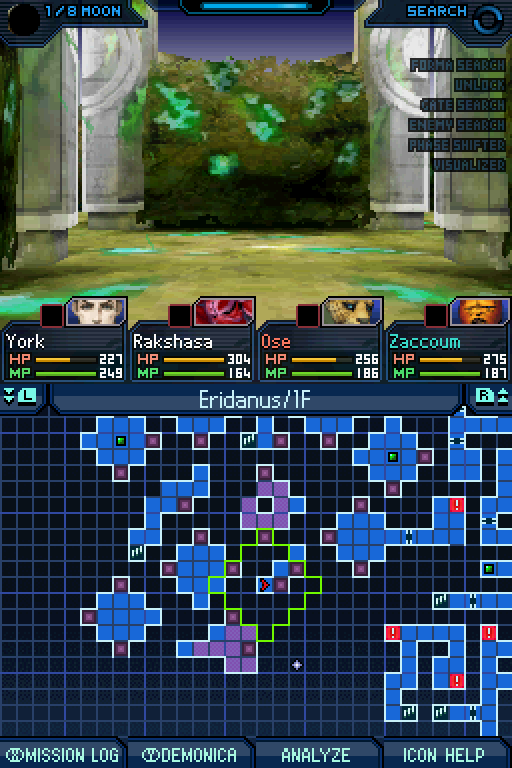 This is getting more than tedius.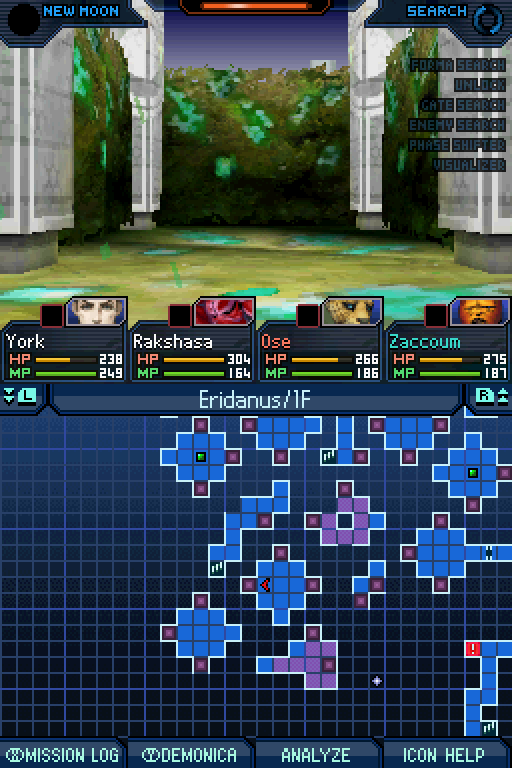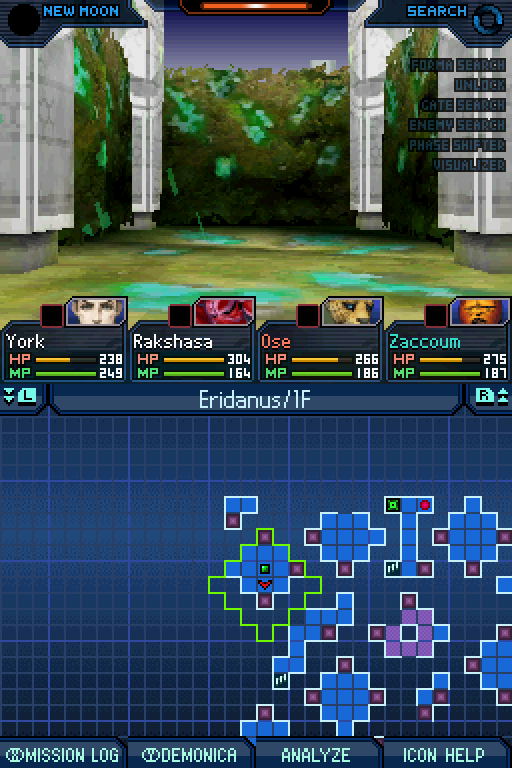 I am lost.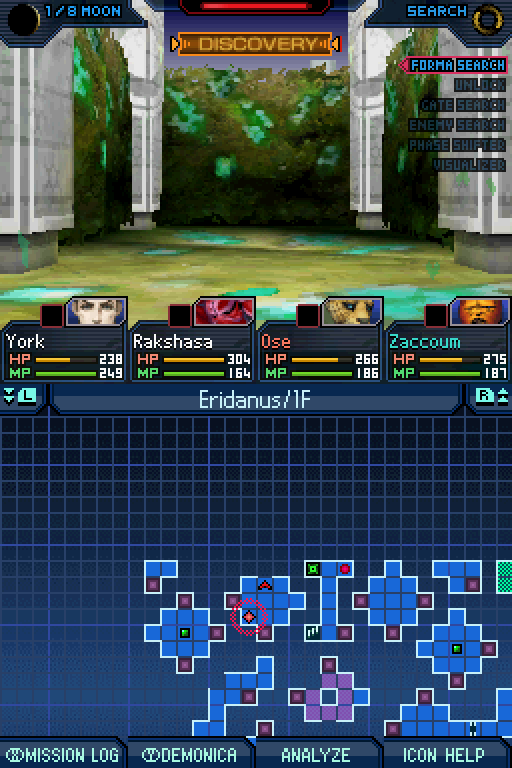 Please this not being bad.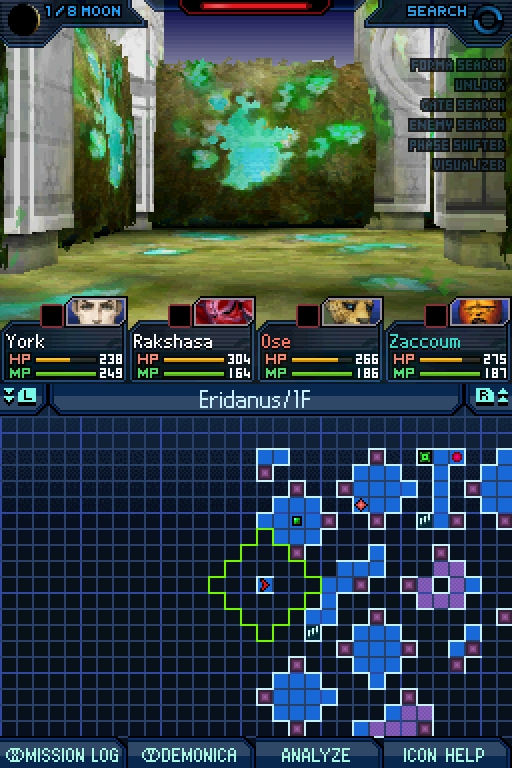 Oh good.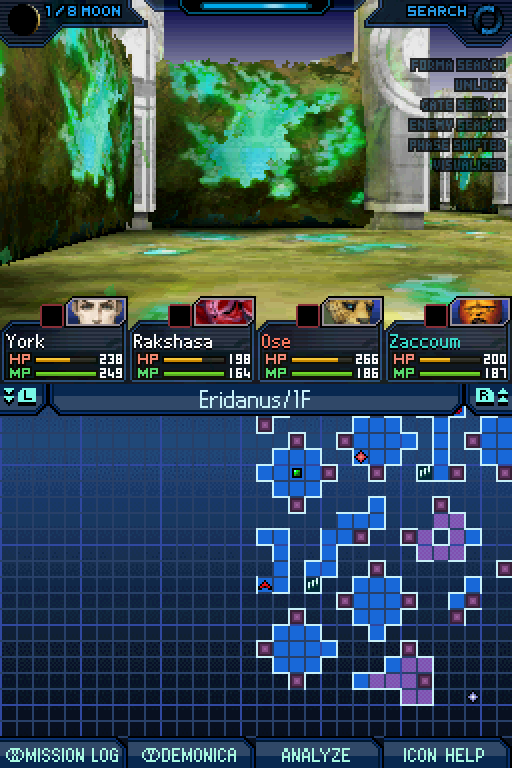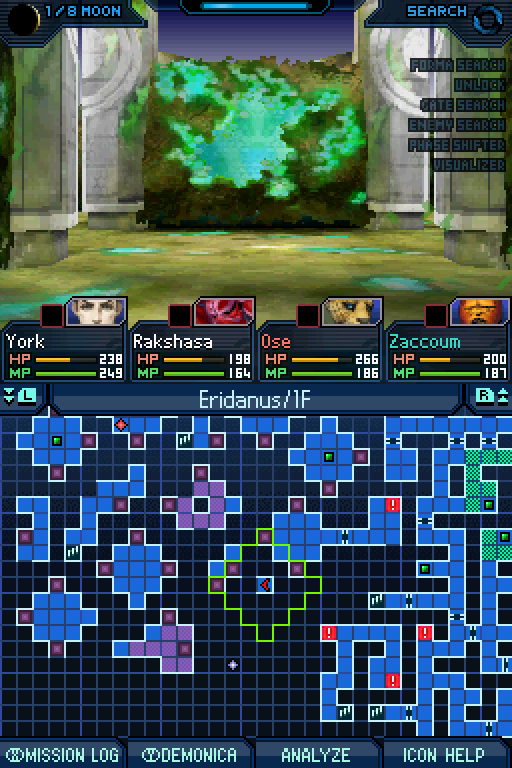 Well that could be worse.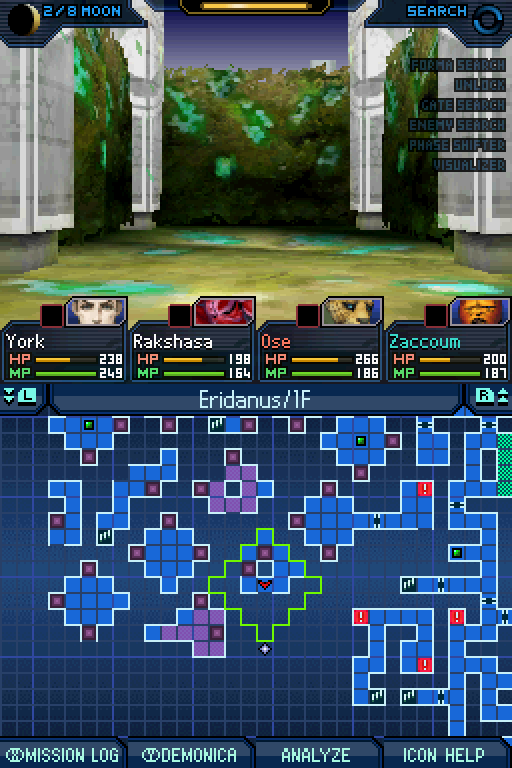 Oh good.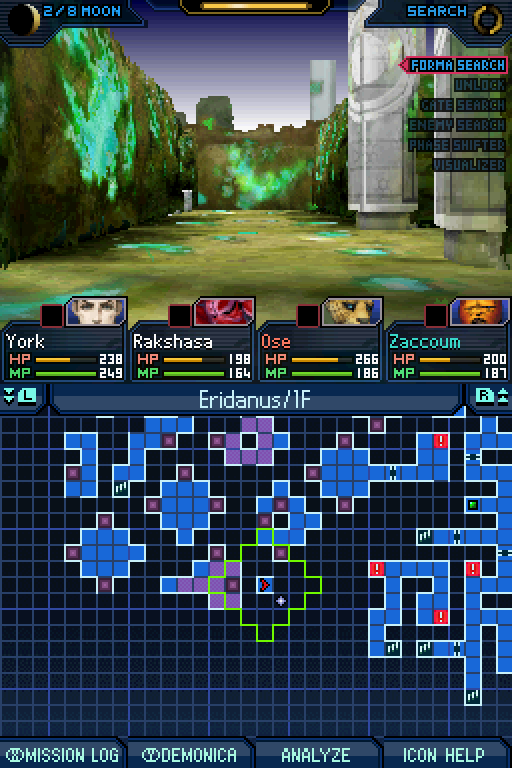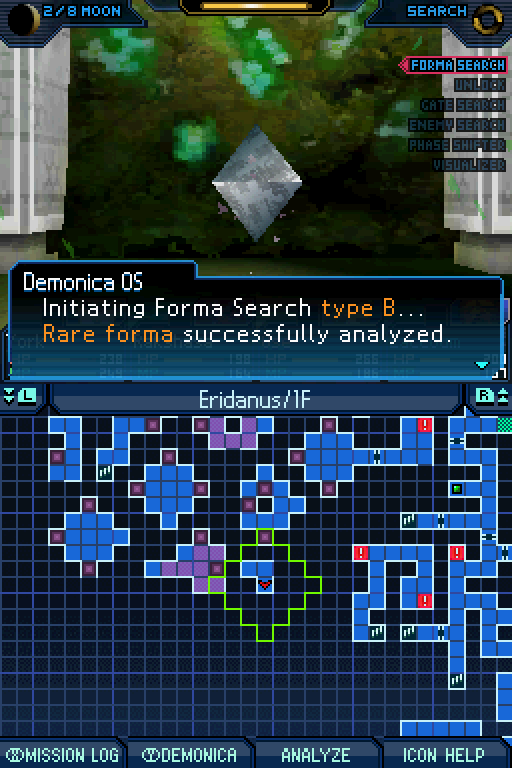 A second one? Oh goody.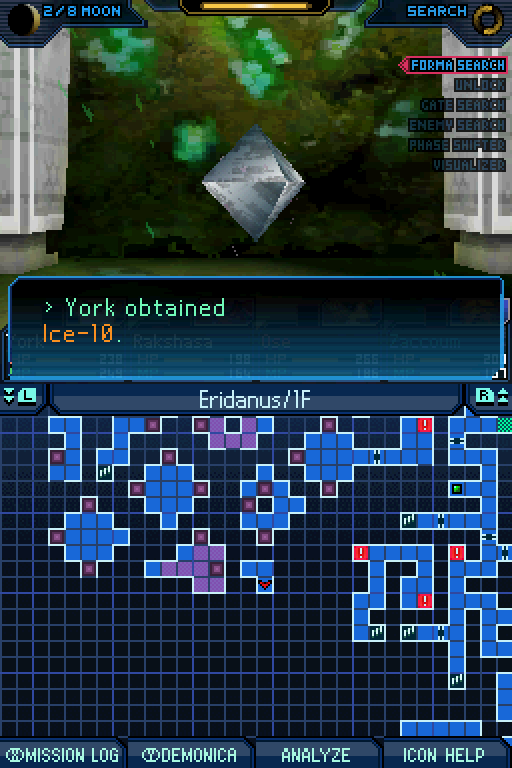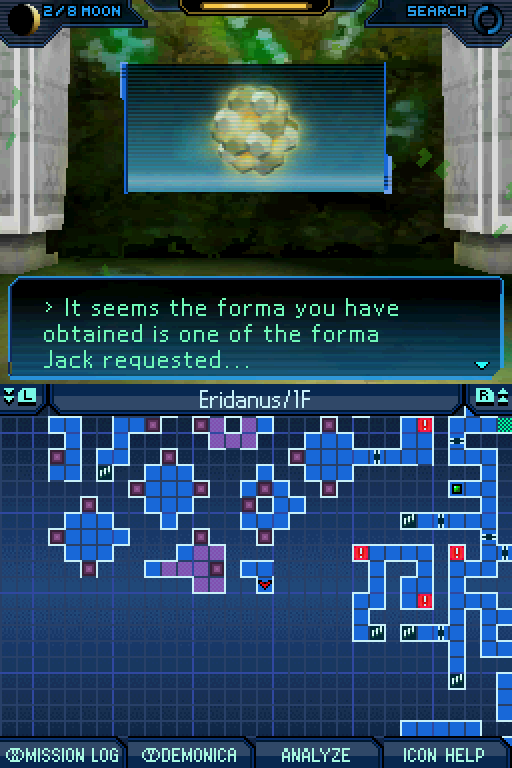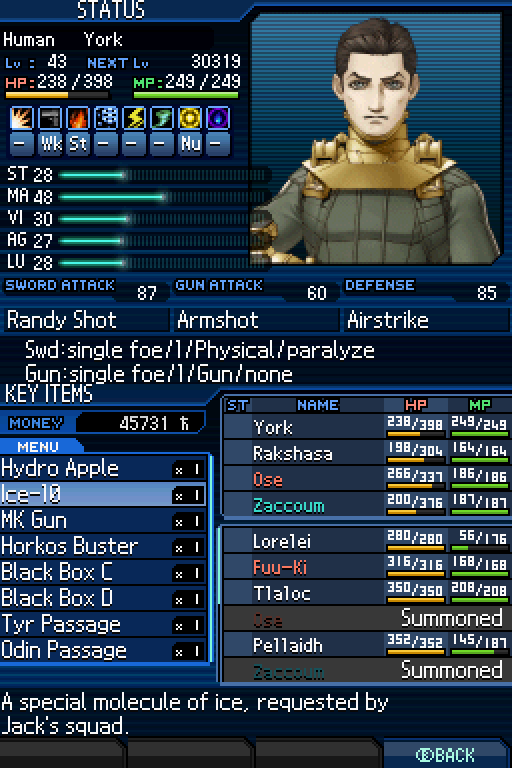 Damn that is a lot of Magic.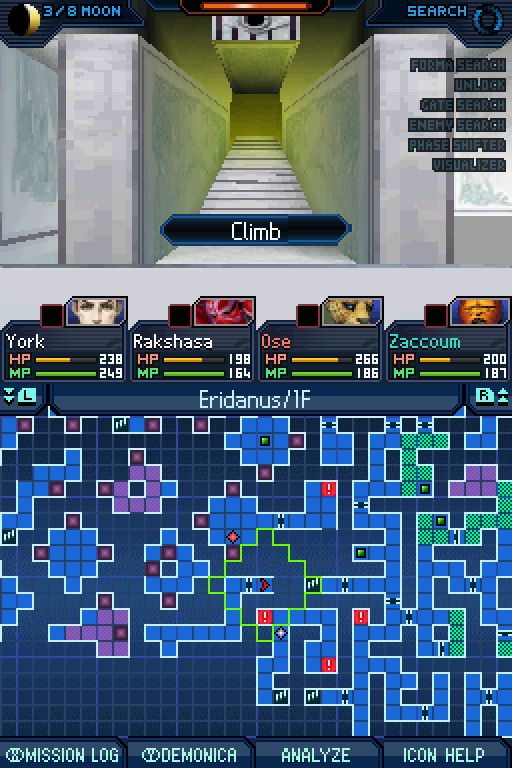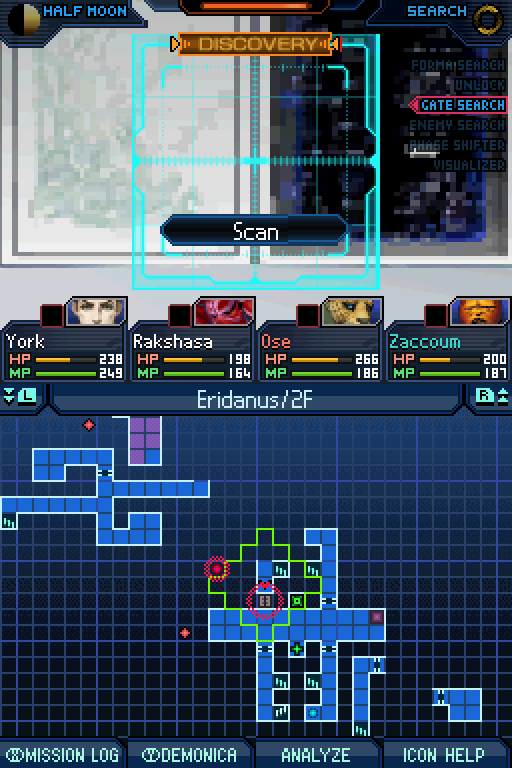 Oh, nice, a shortcut!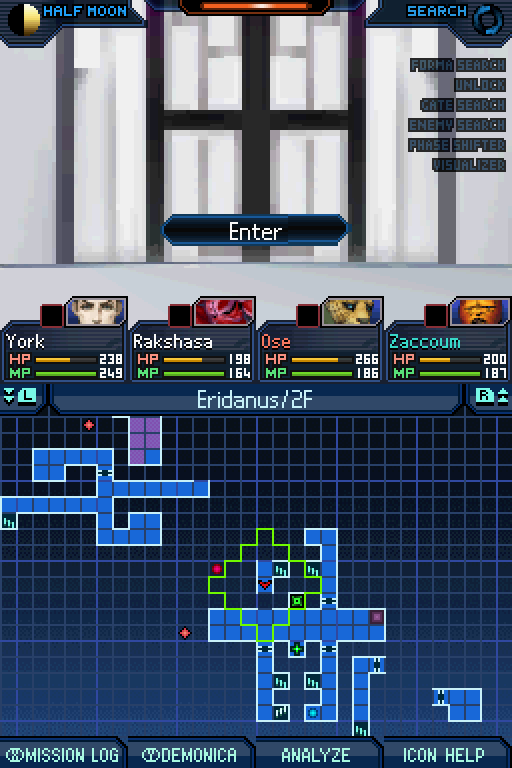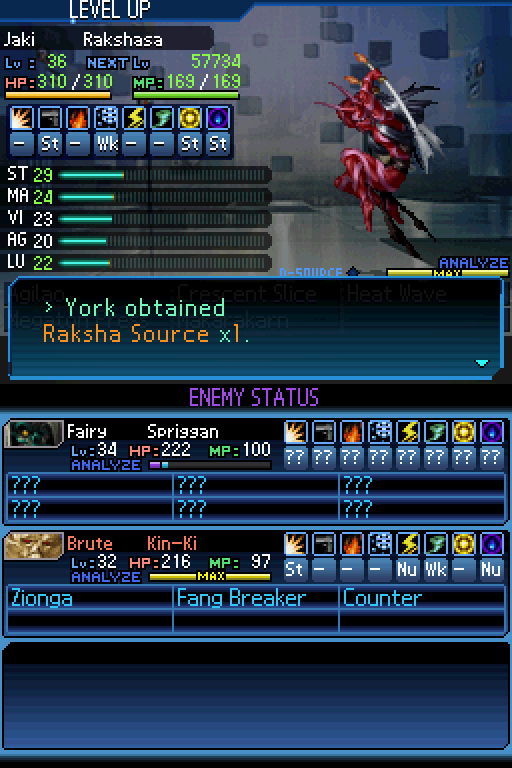 tO THE FUSION CHAMBERS WITH YOU!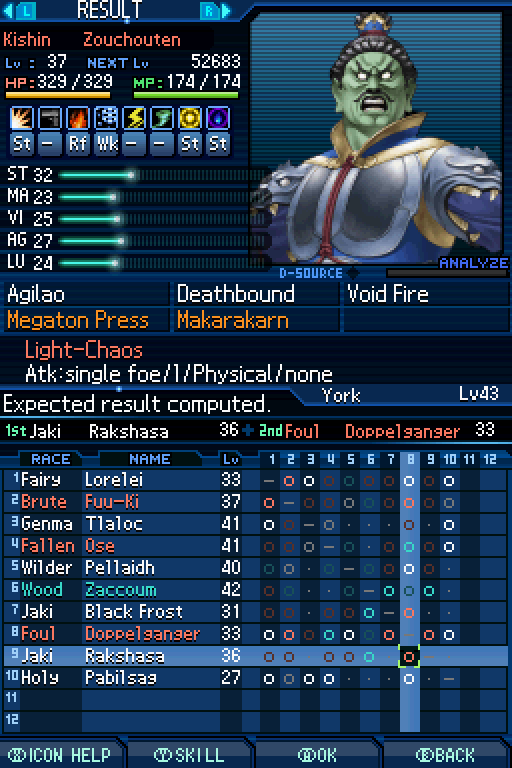 That'll work.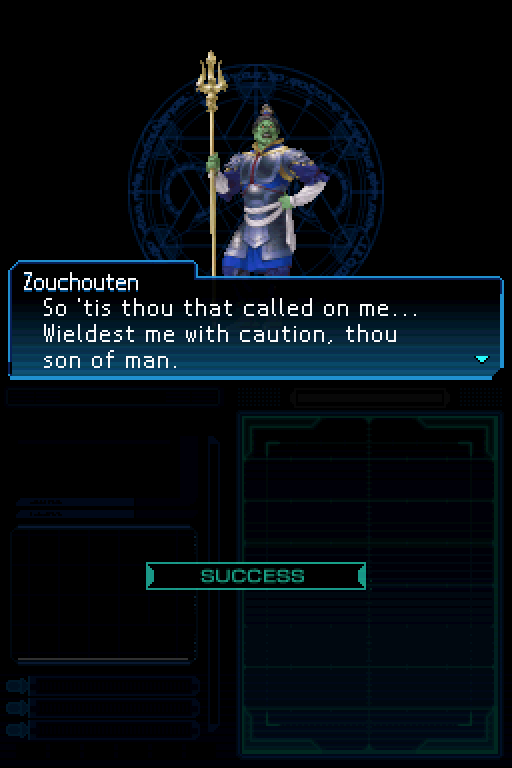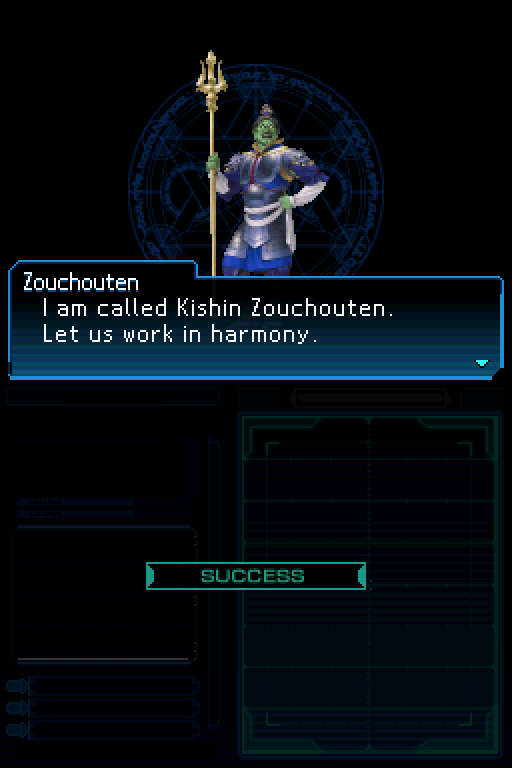 Harmony harmony oh yeah or whatever that song says.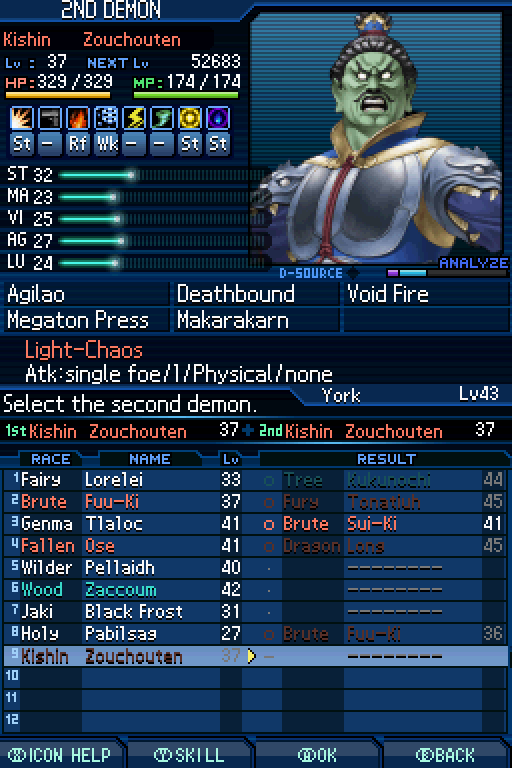 He can turn into DRAGONS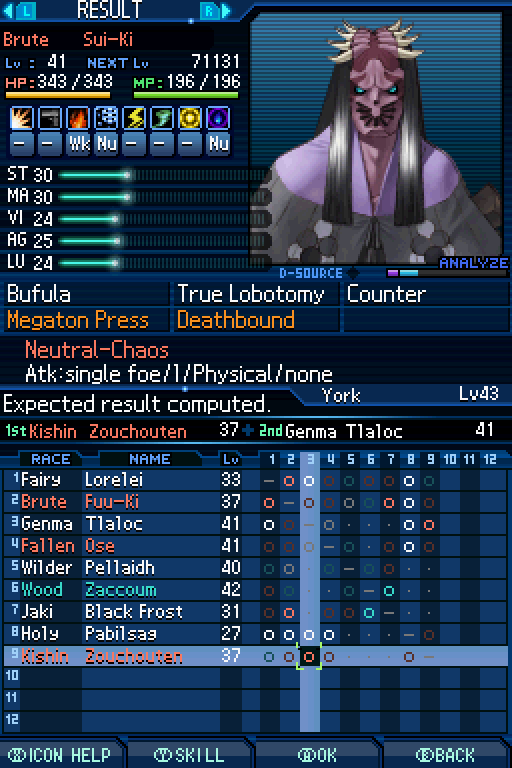 And Sui-Ki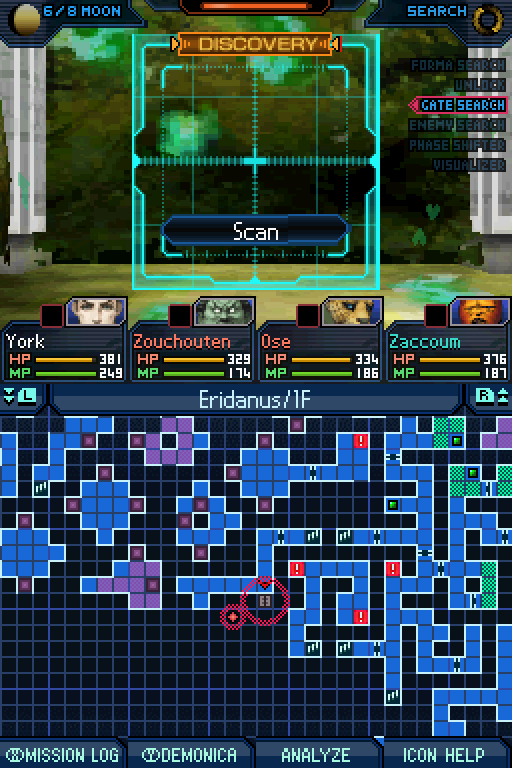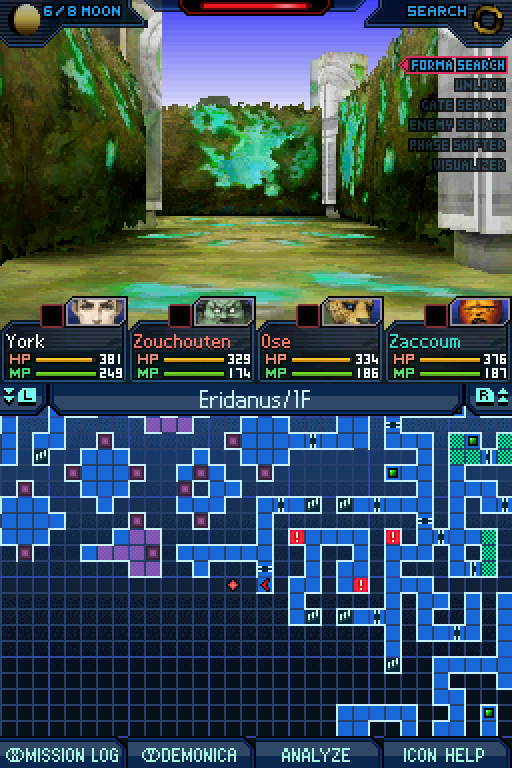 Another secret door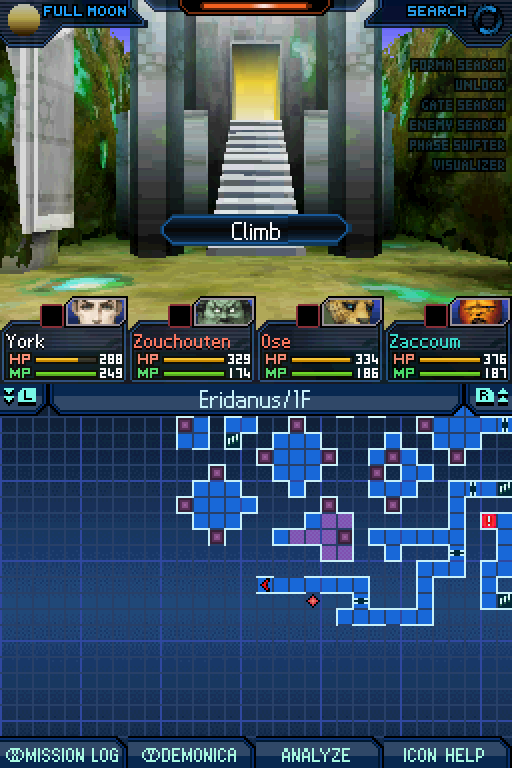 Well at least this is not another teleporter.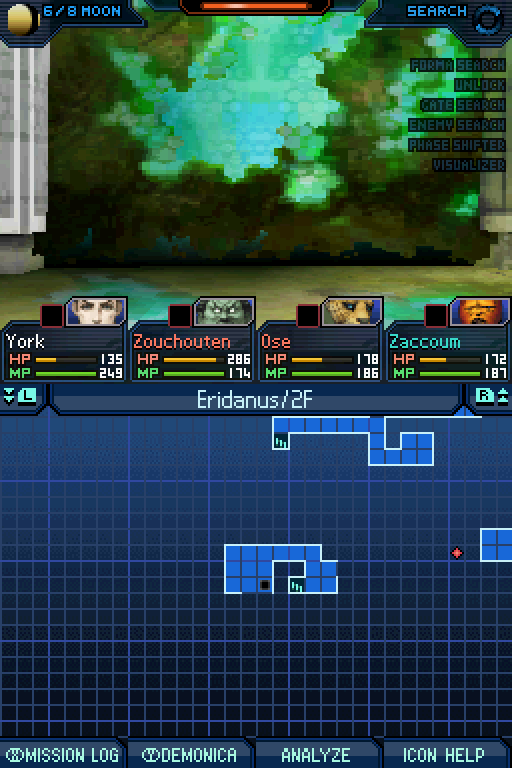 Oh.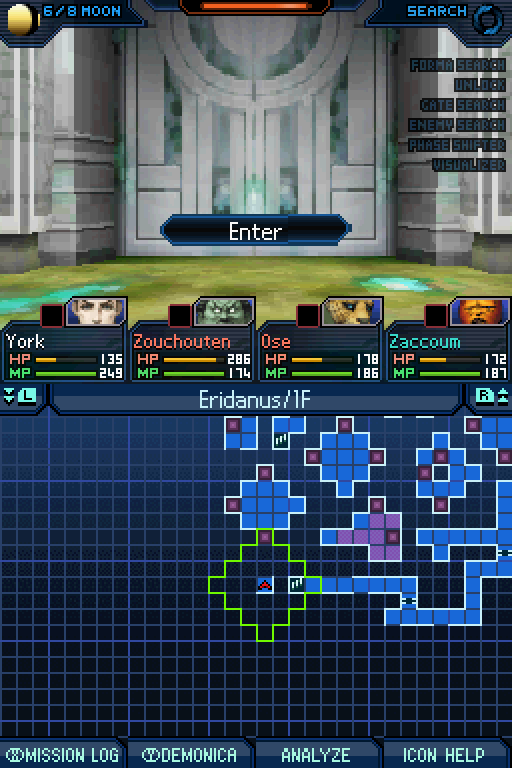 oh,
fUCK fuck fuck fuck fuck YOU Atlus
Teleports
AND FUCKING HOLES? GOD DAMN IT.