Part 98: Fuck Eridanus
Back into the grind.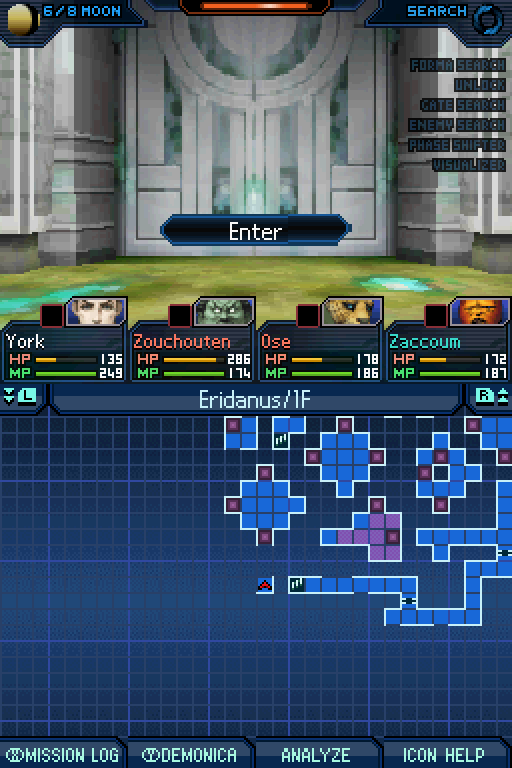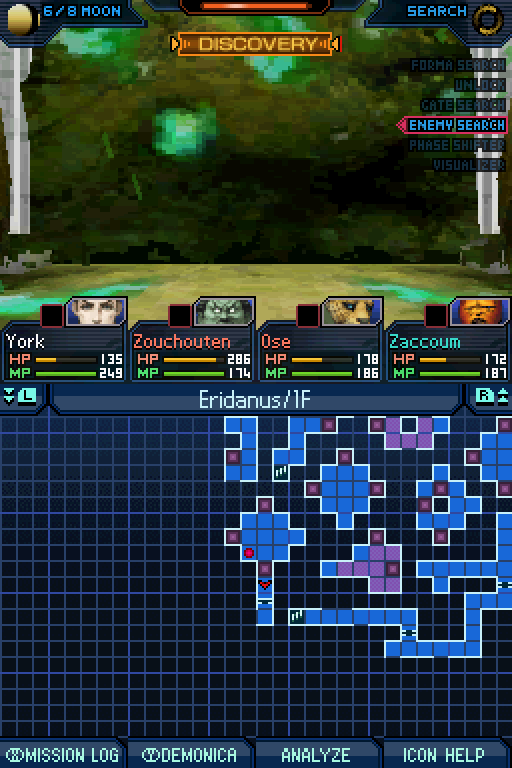 I KNEW THIS WAS A BAD IDEA OH FUCK YOU WHY.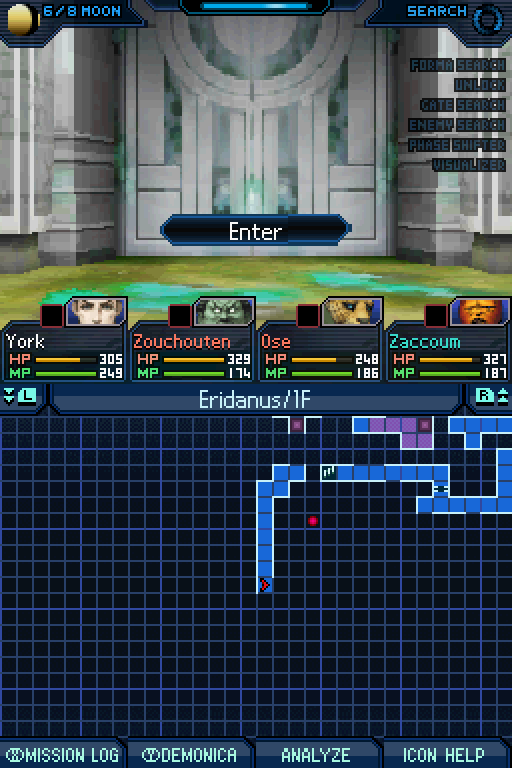 Ahem. Let's move on. That will surely not be the tone of the entire update.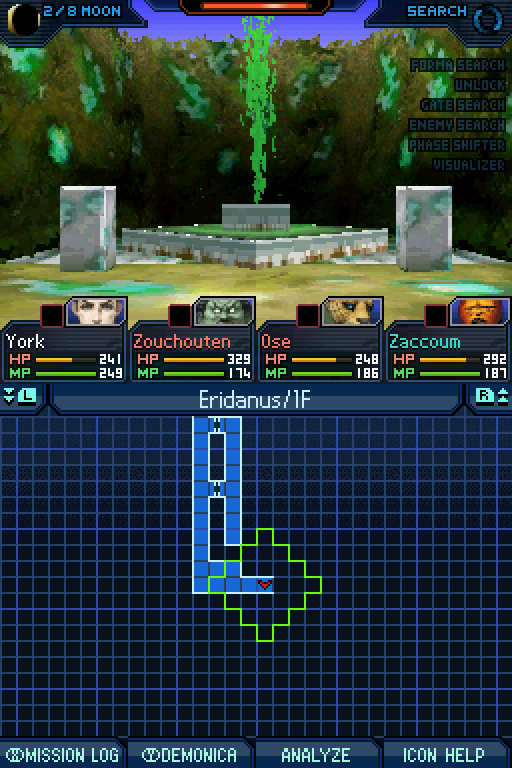 Hey, this is a new tile. It is a fountain. A green fountain. It animates nicely, which doesn't show in static screenshots.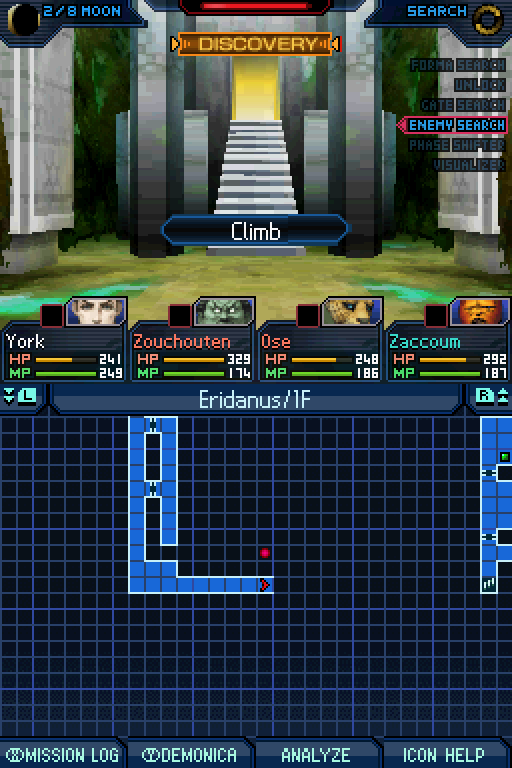 Well that was painless.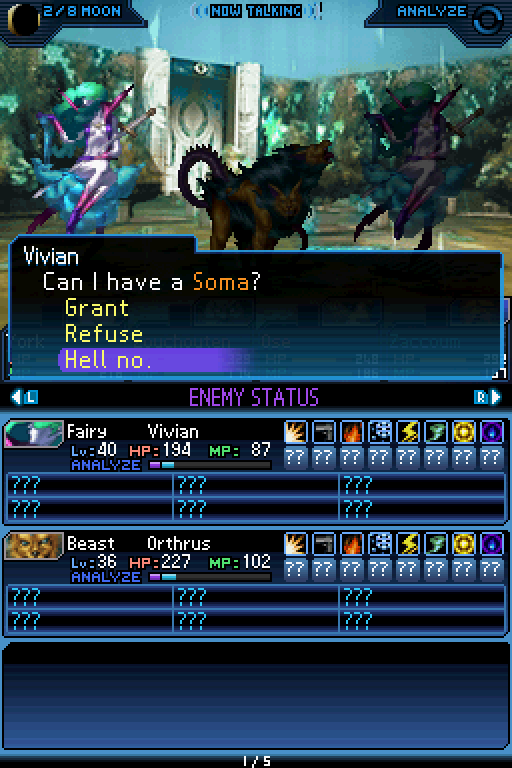 Yeah, no. I ain't giving no soma to no goddamn random encounter. That shit is valuable.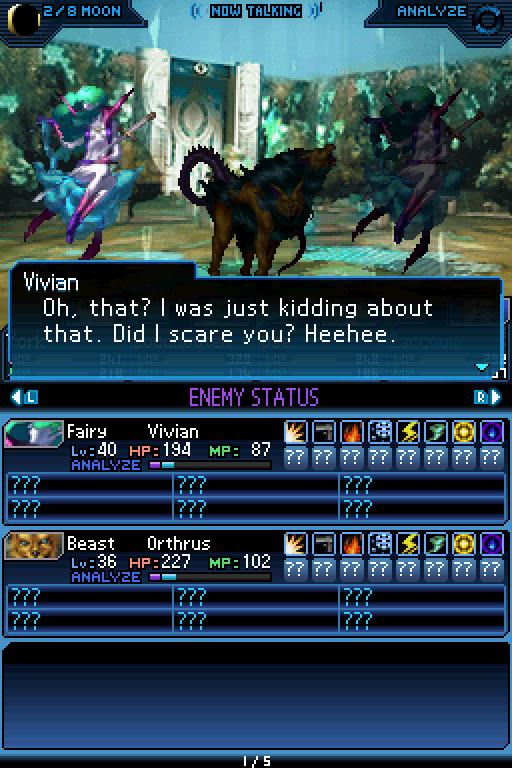 Yeah, right.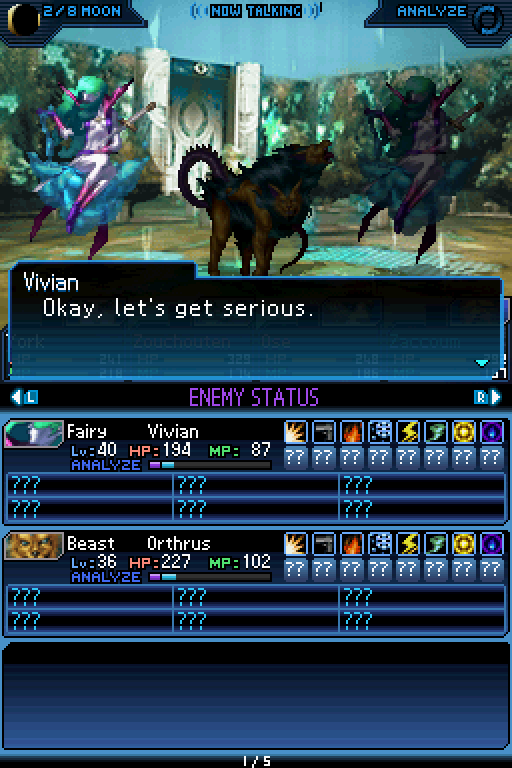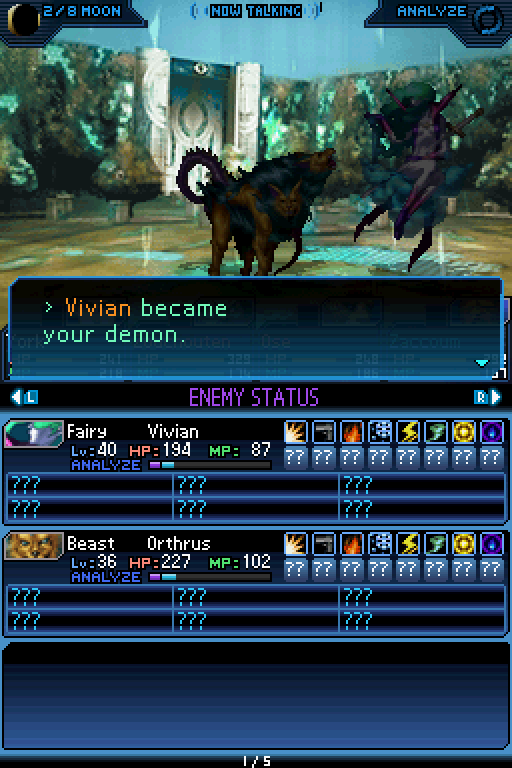 At least that was succesful.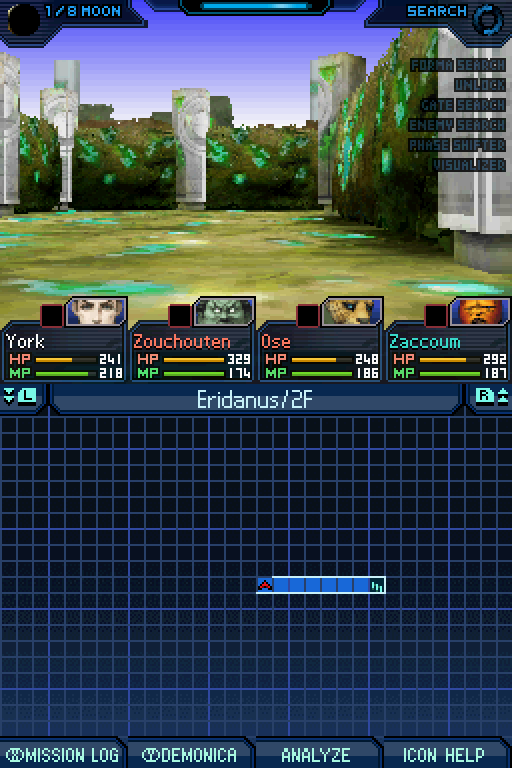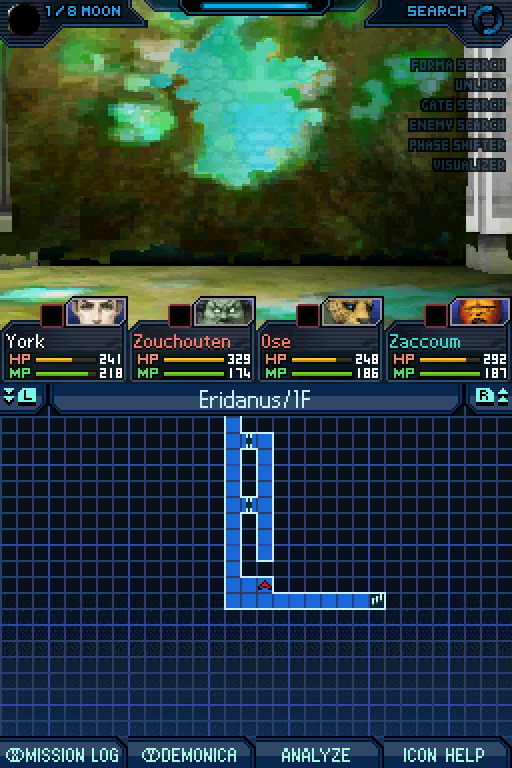 Oh fuck you.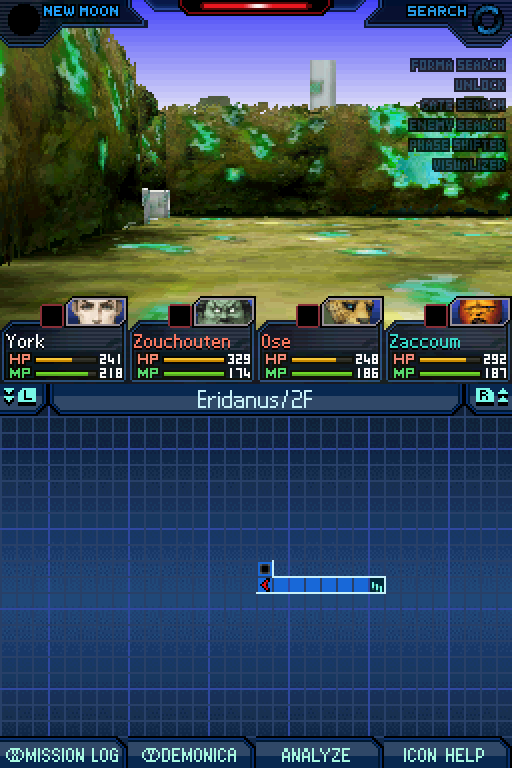 Fuck you.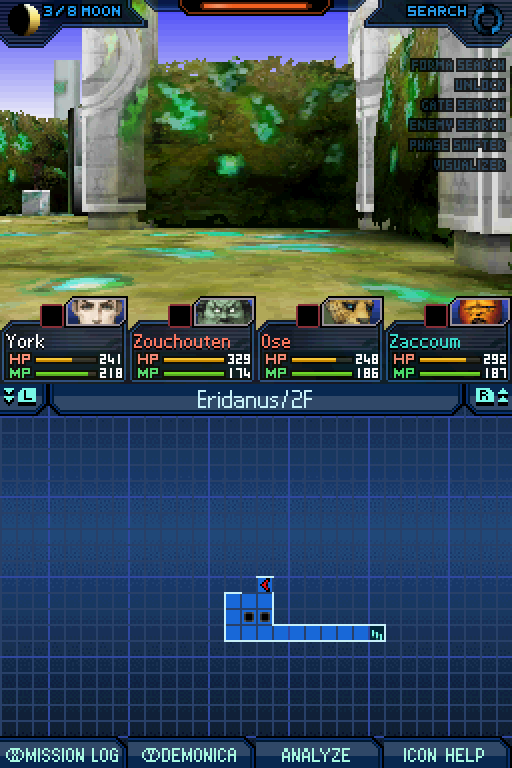 God damn it.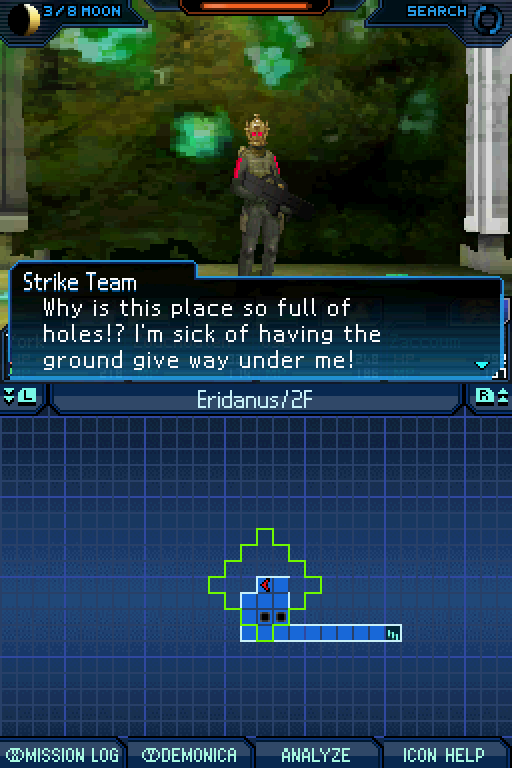 Me too. I hate it.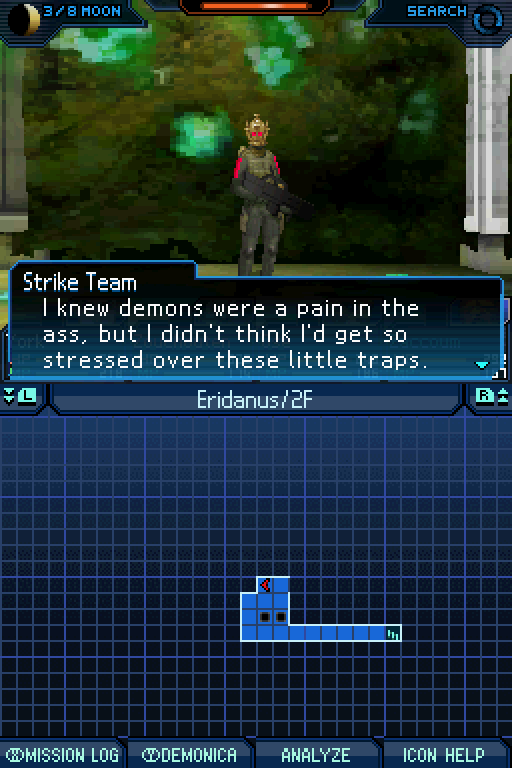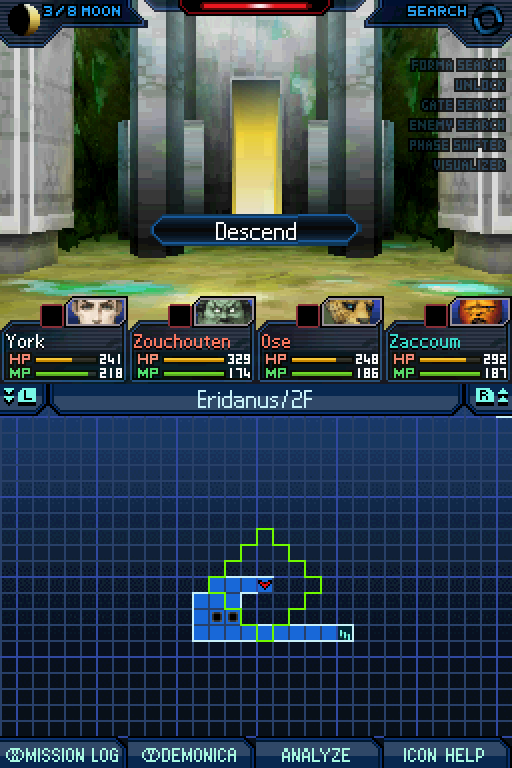 This place sucks.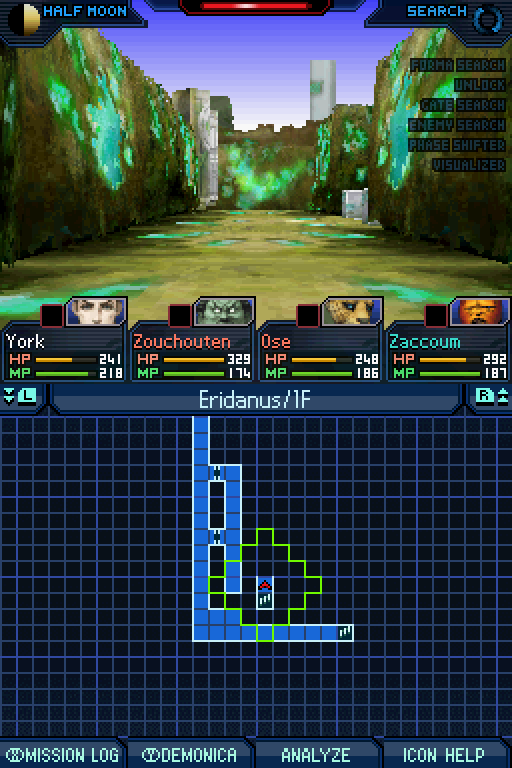 But hey, advancement. At least progress is being made.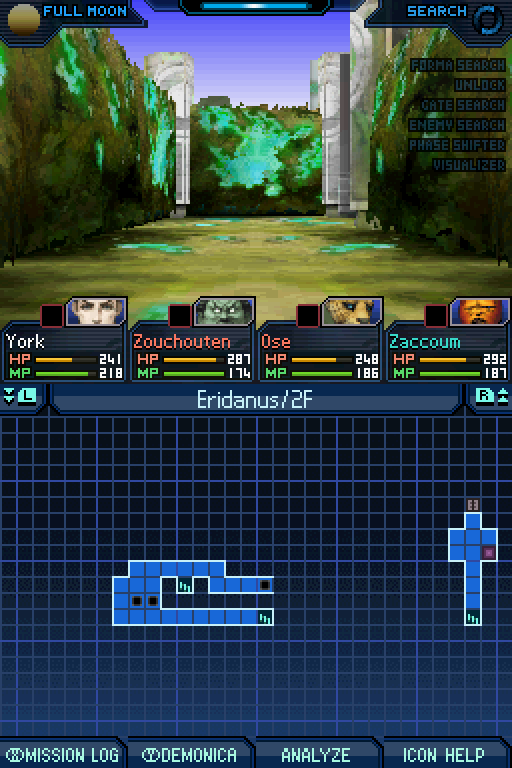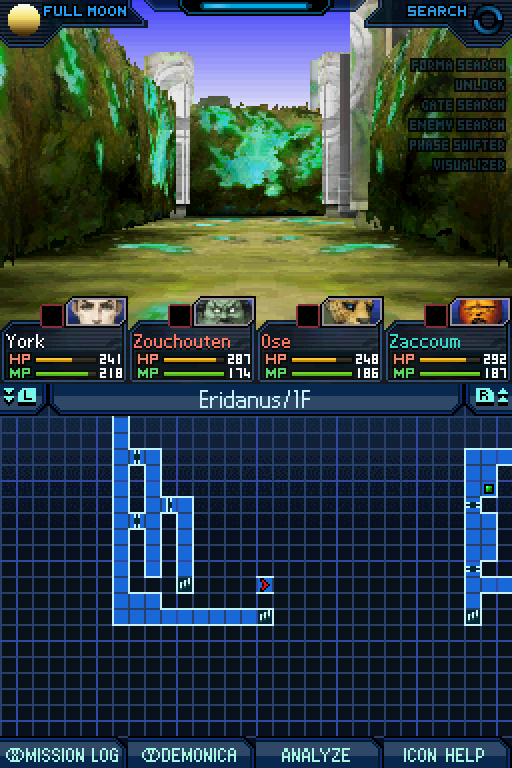 But of course that is not really true. Shit sucks.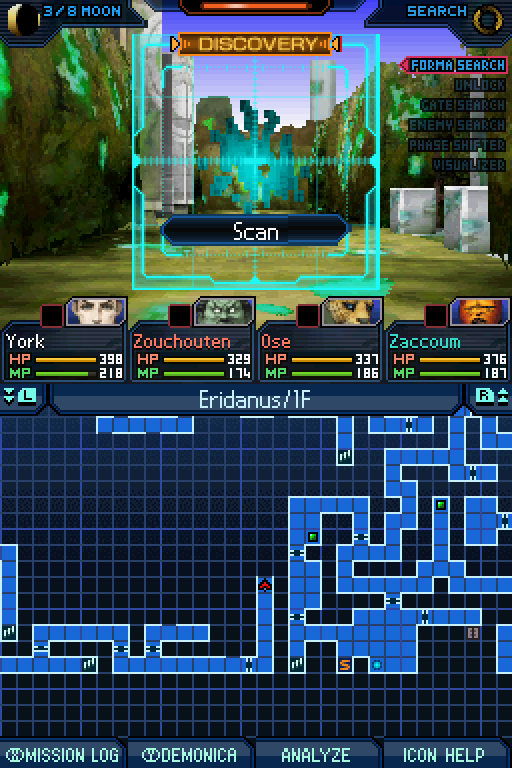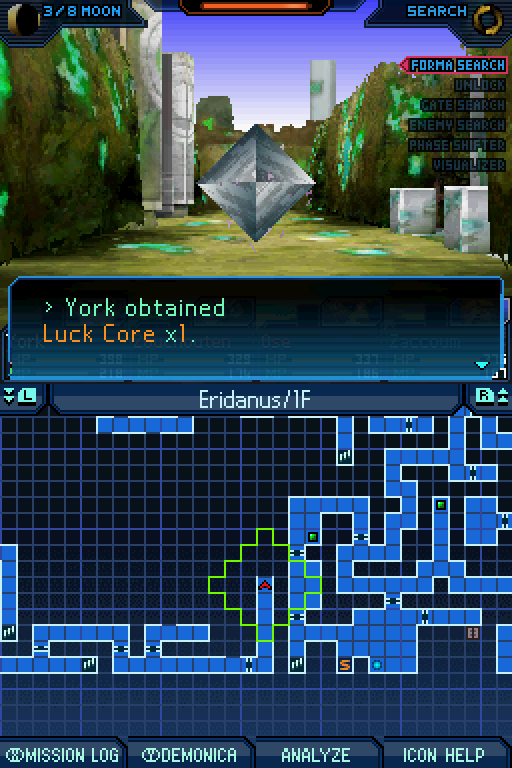 That'll make good stuff I am sure.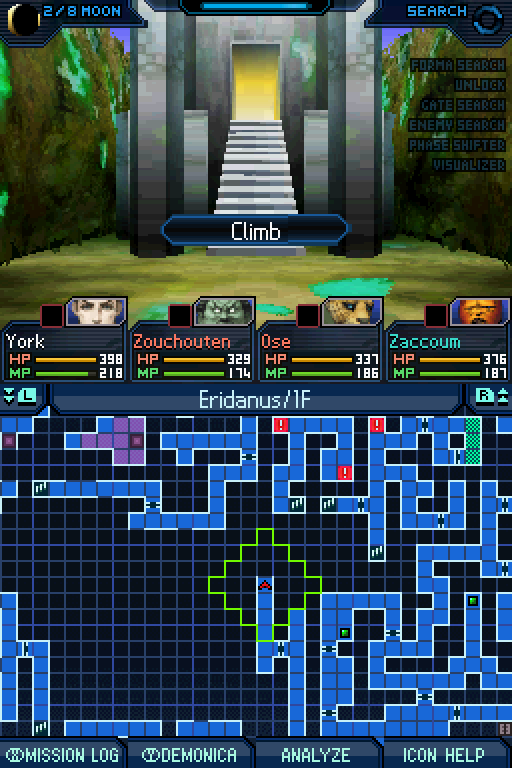 Well let's go up.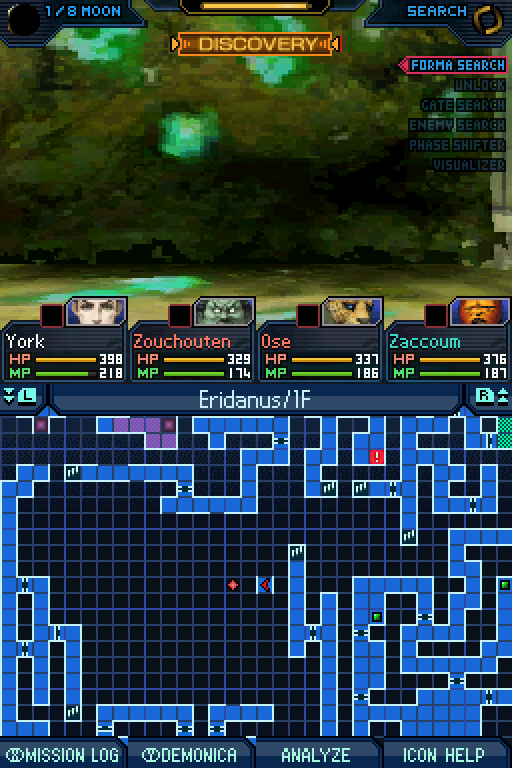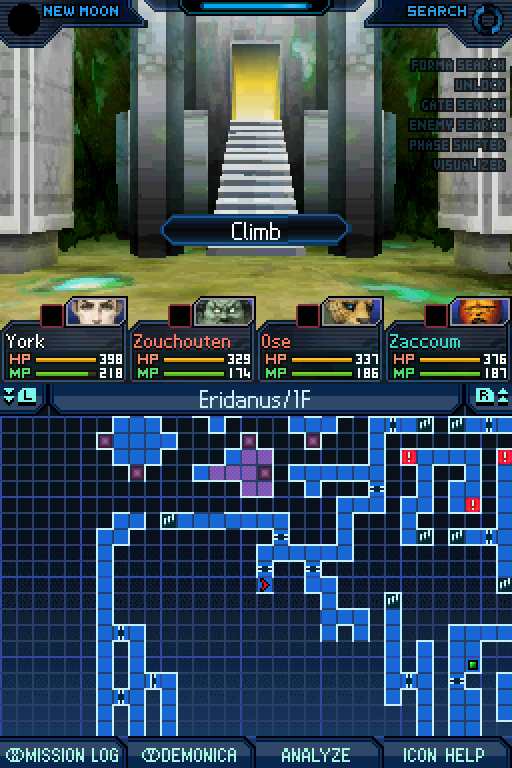 Or fall down in new places. I guess that works as well.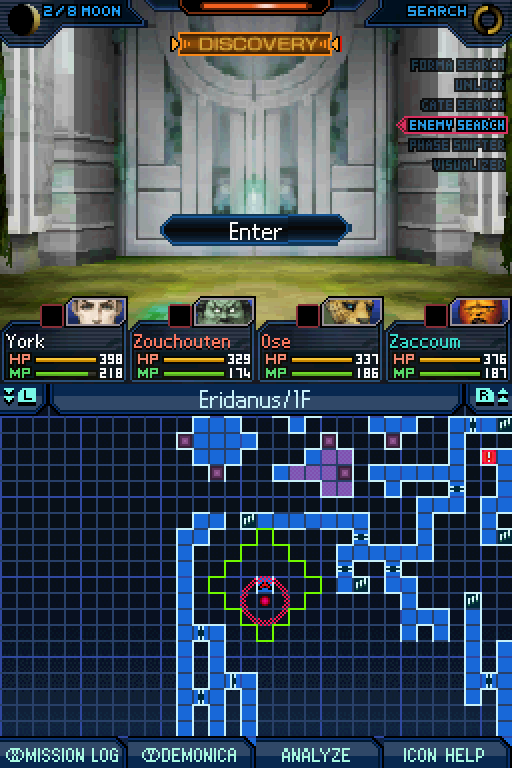 Have I mentioned that this is tedious as shit?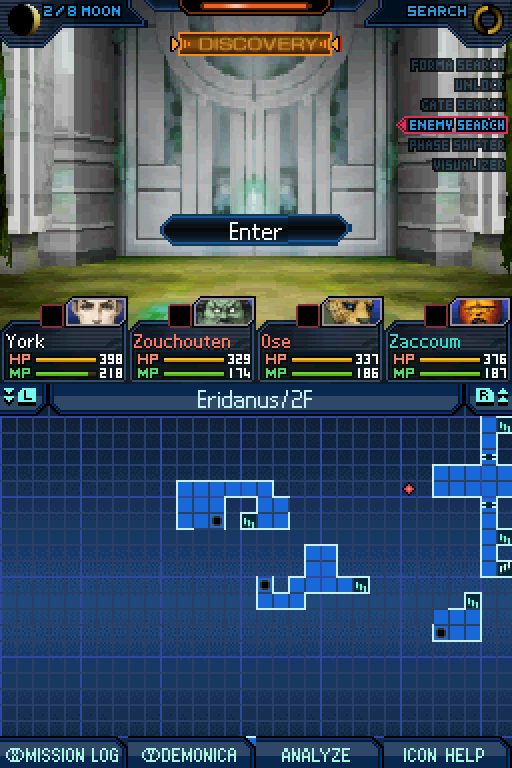 Because it really is. I am losing my temper again.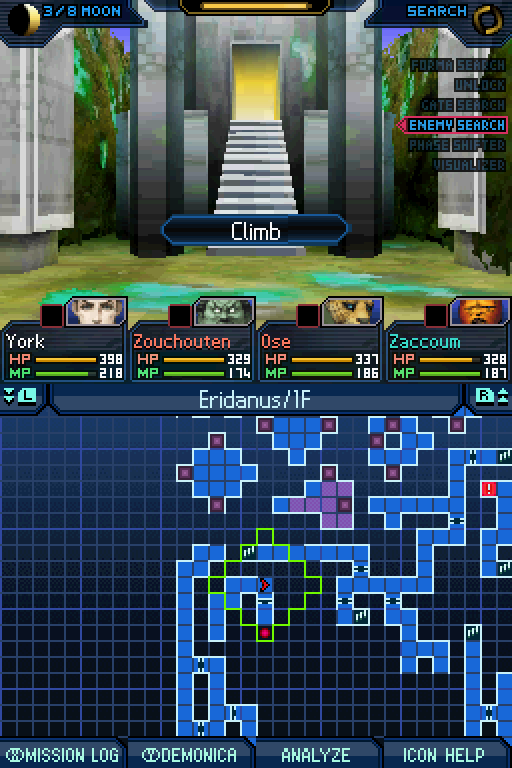 Really, there is such a thing as being too assholish in dungeon design
I know this is honestly nothing in comparison to what Wizardry did, but still.
i mean, honestly, I am getting mad at this.
Wizardry would absolutely destroy me with the lack of automapping and asshole rotators without indicator and aaaaaaaaagh.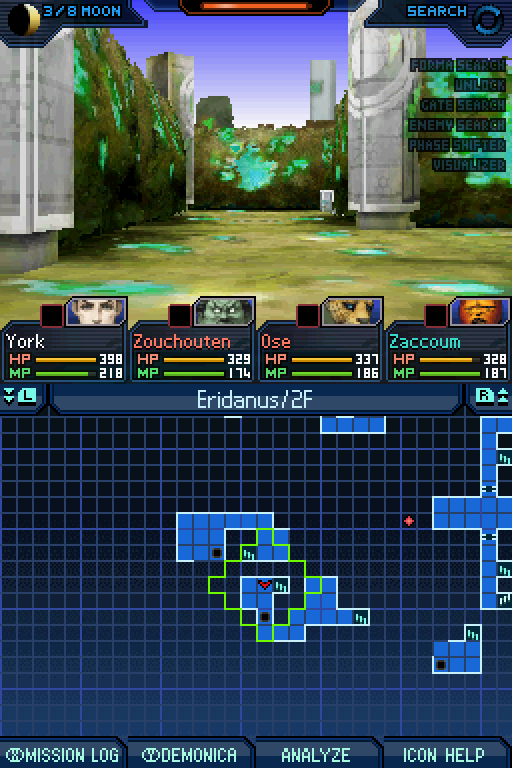 Because even with modern allowances such as automap, this is not fun.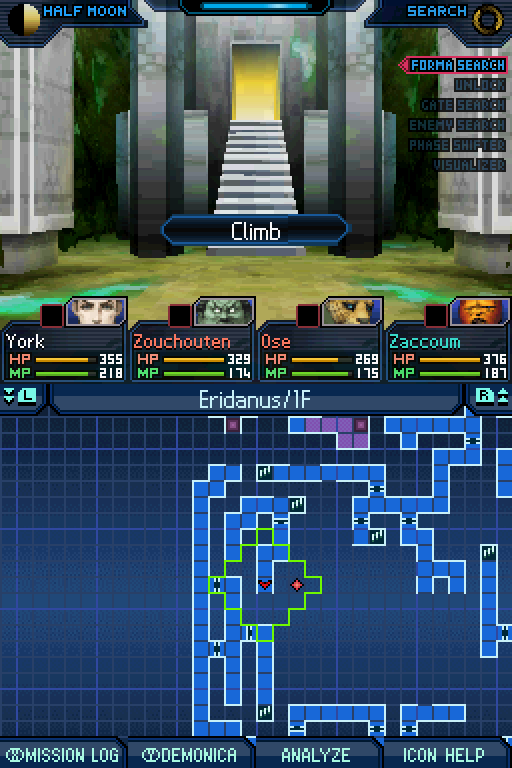 It is one thing enjoying to crawl dungeons. I mean, that is what one does in Grimrock.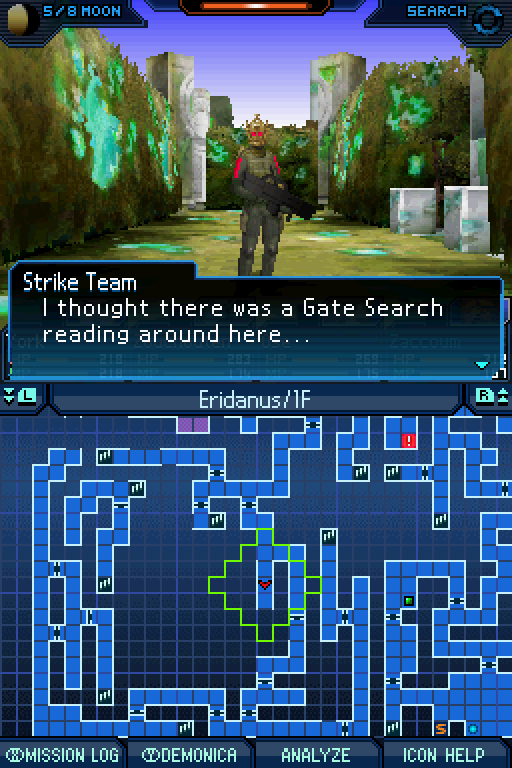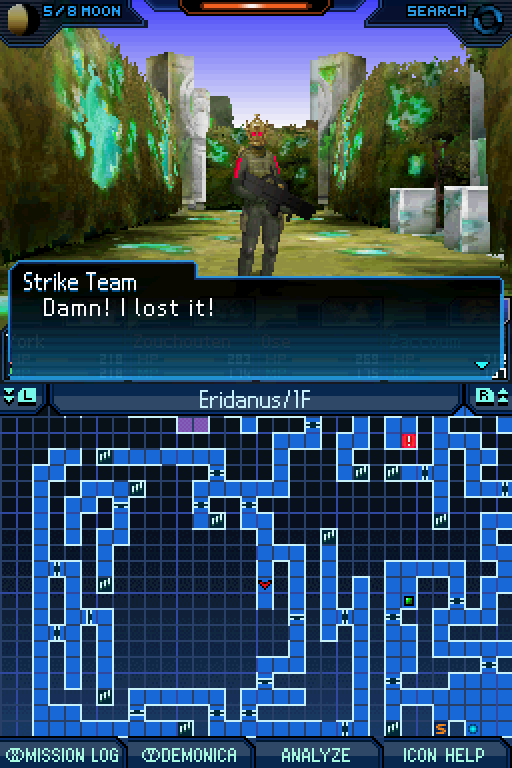 And I do enjoy both Grimrock. And Etrian.
Etrian is more of an asshole maybe.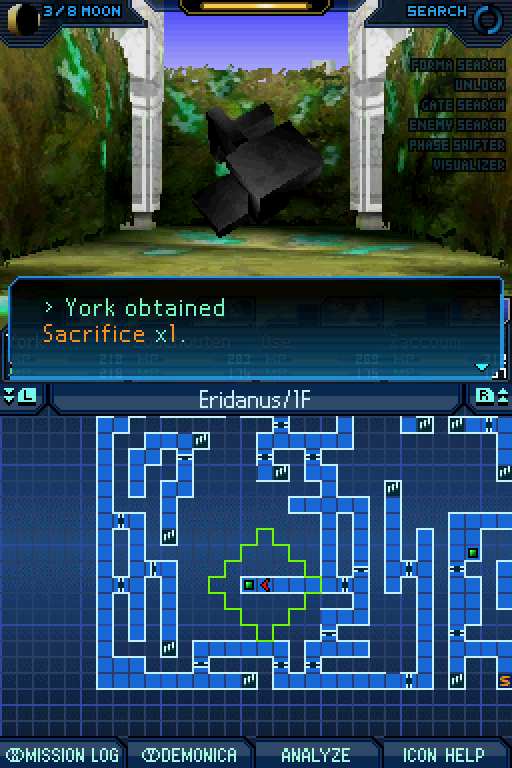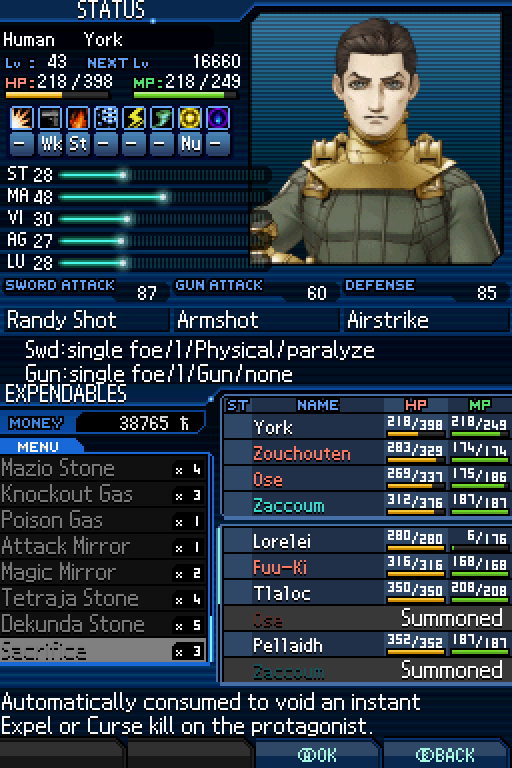 That is a useful item. Yes. Already got 3? When did I get the other two?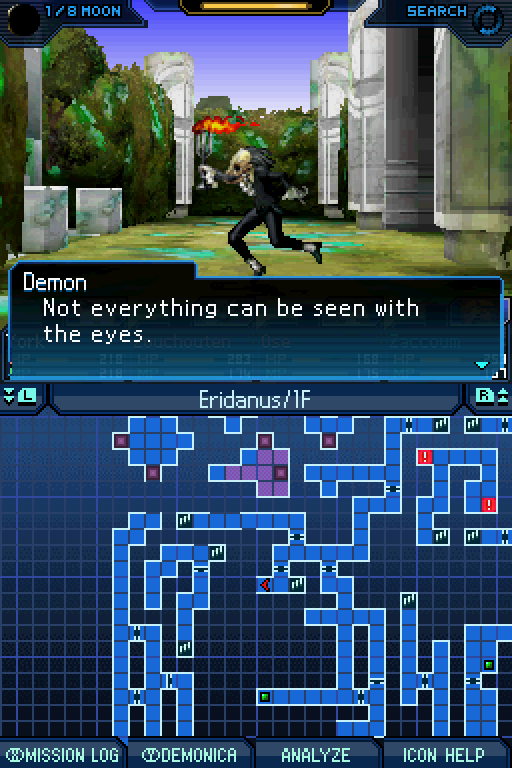 Demon
: "The shortestroute may be to search for what can't be seen..."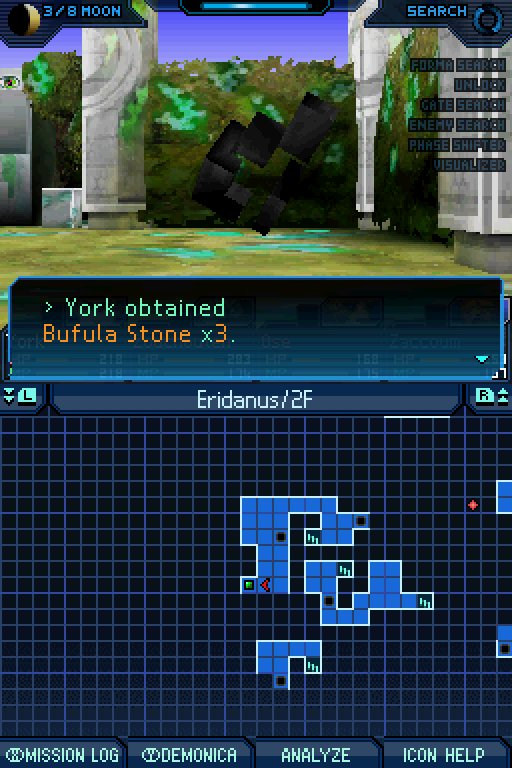 Always good to have things in case one cannot use those attacks directly.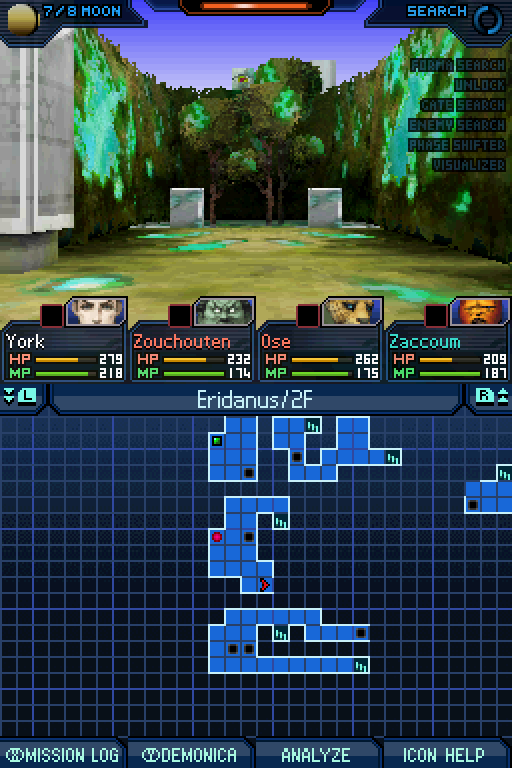 Hey this is obviously a hole. Yes. It is.
It really is.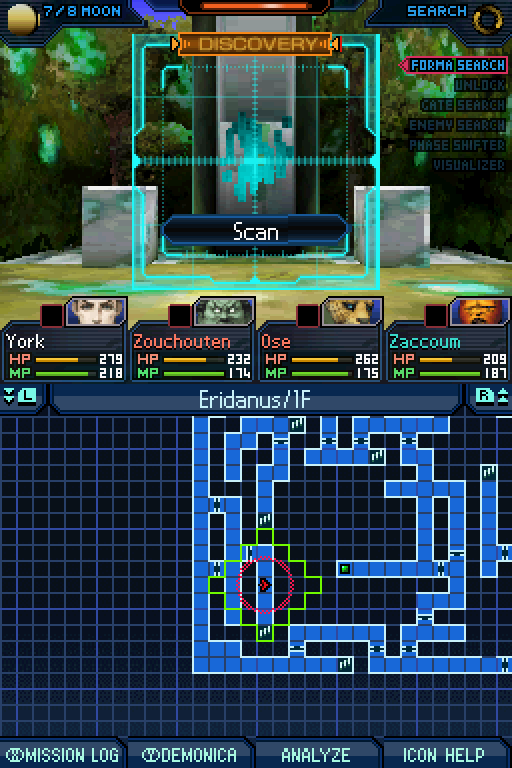 Told you.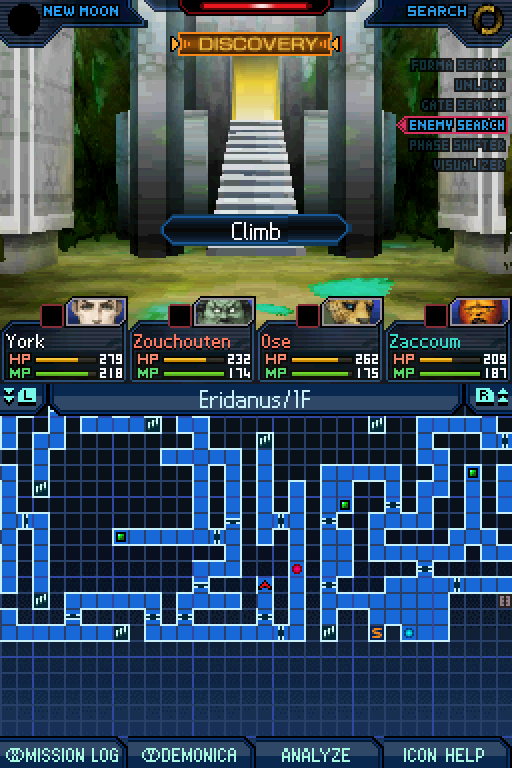 And right here there is a silly stair here. Let's go up.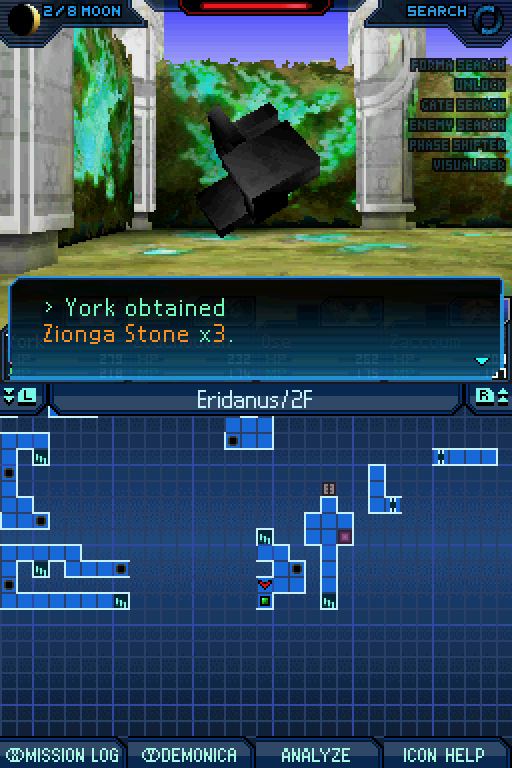 Yeah not hating this item.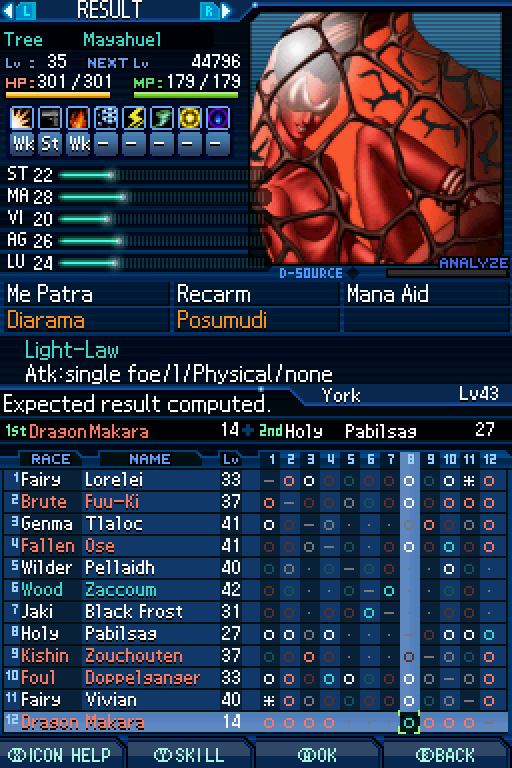 What the hell. A woman inside a... Veiny... THing?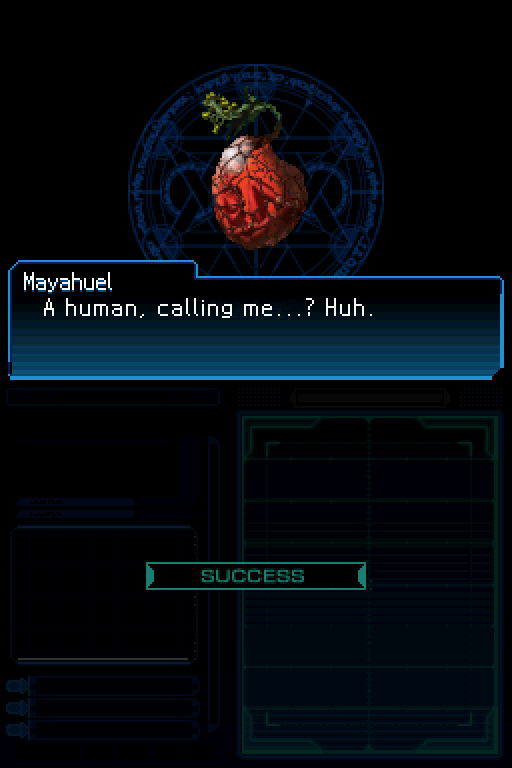 A veiny plant thing?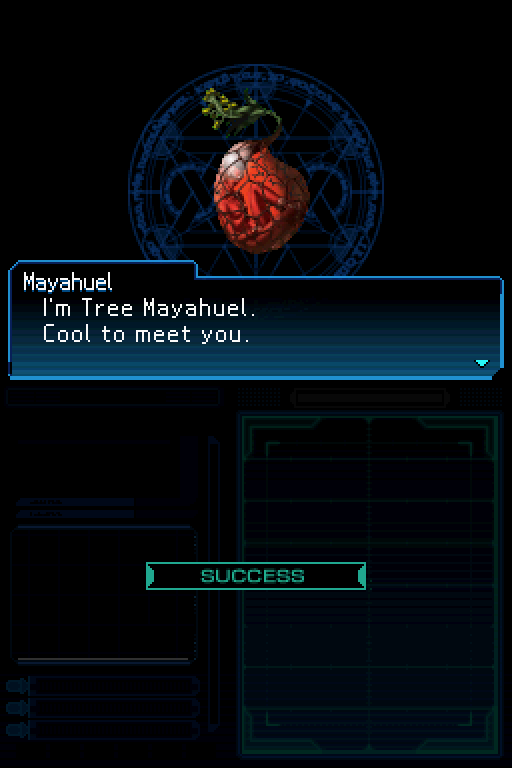 She makes tequila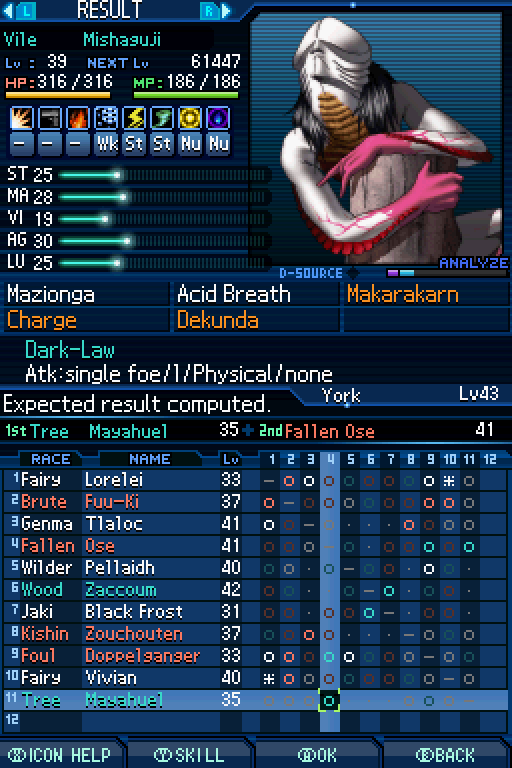 And a dick head.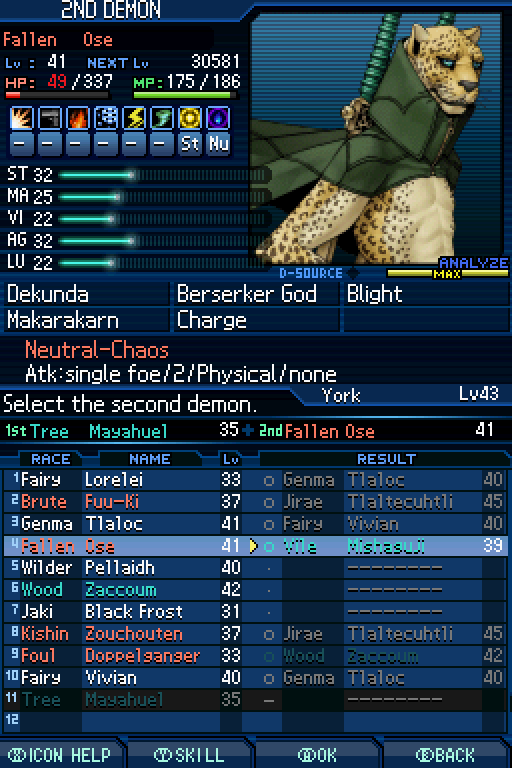 Should we eventually use this furry for the dickhead?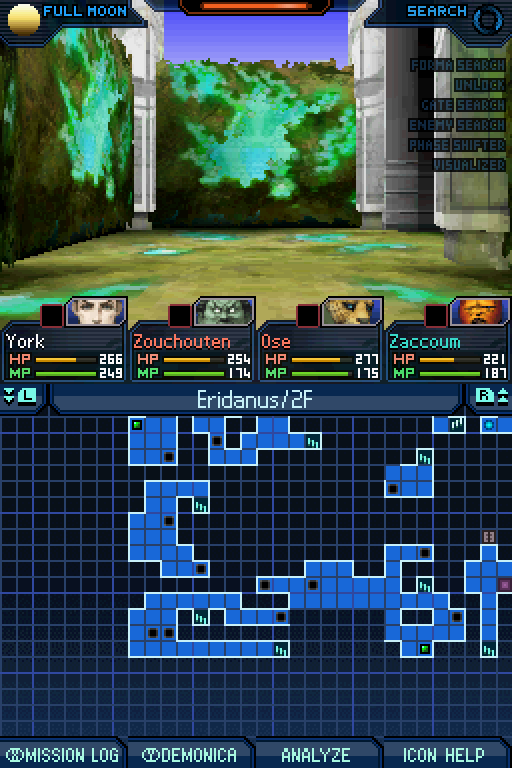 I am getting really tired of falling, have I mentioned that yet?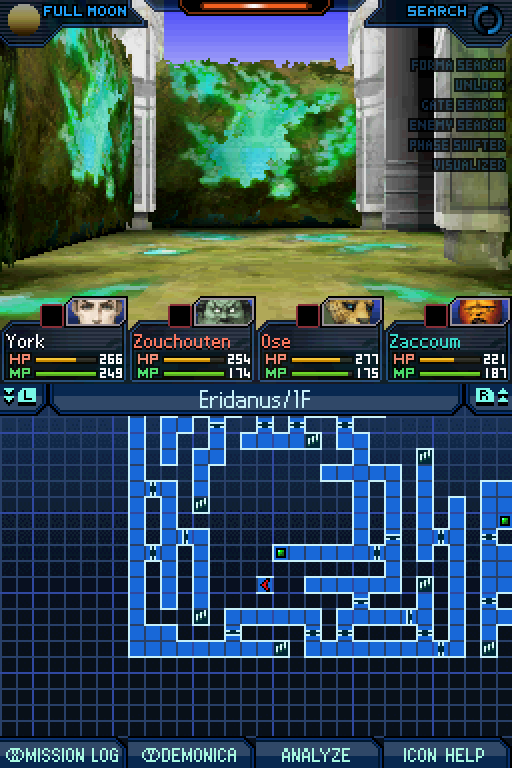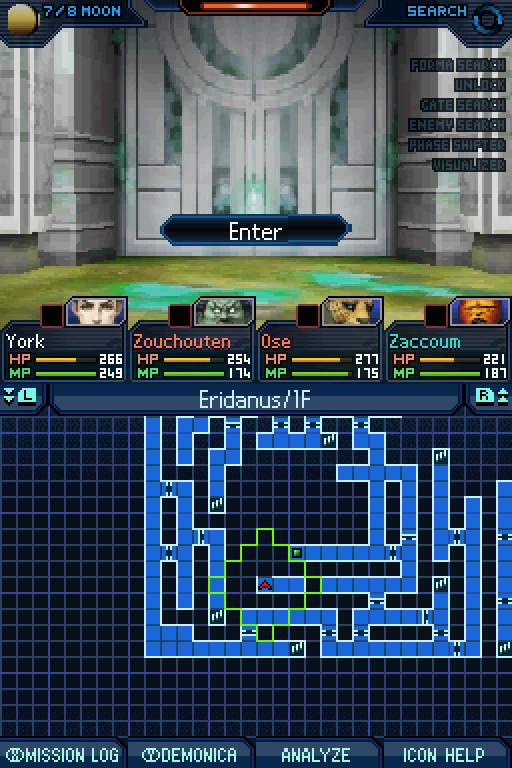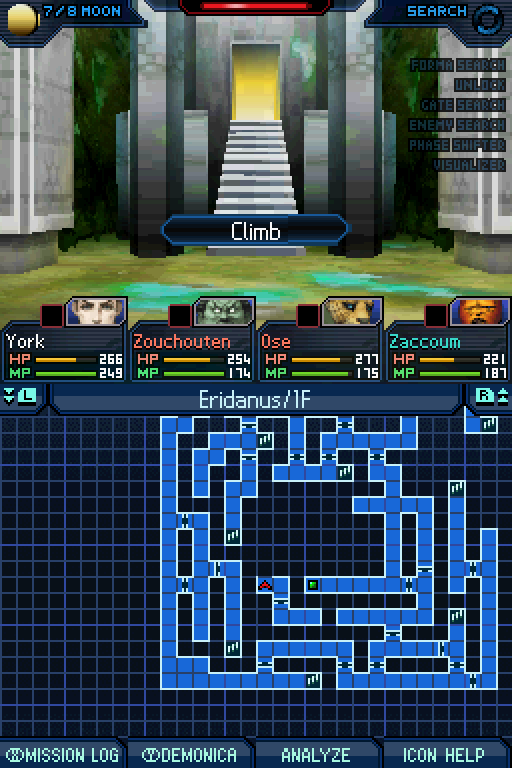 You can feel the tediousness.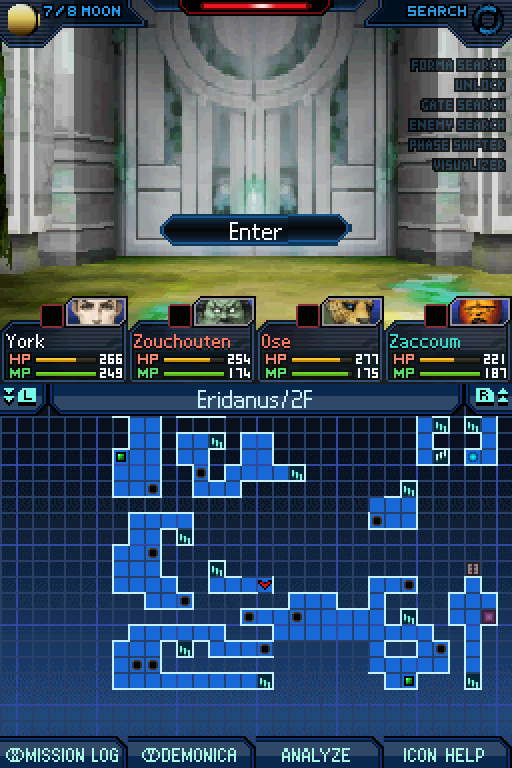 I cannot stand this.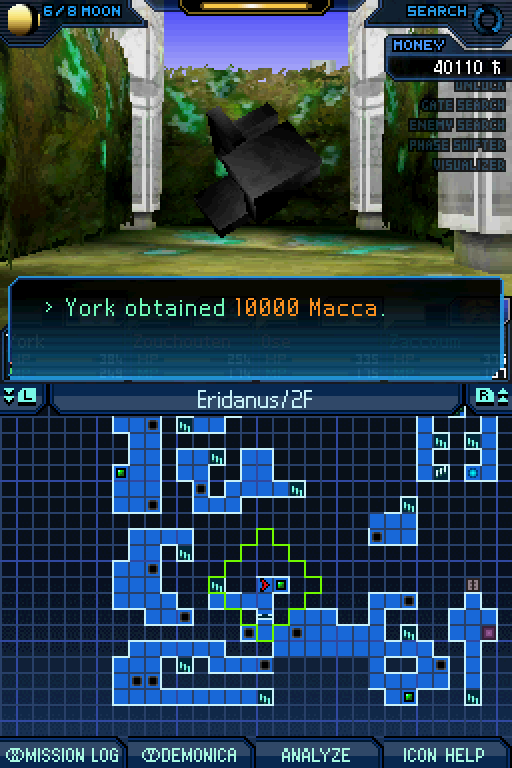 But that is not a bad thing to find.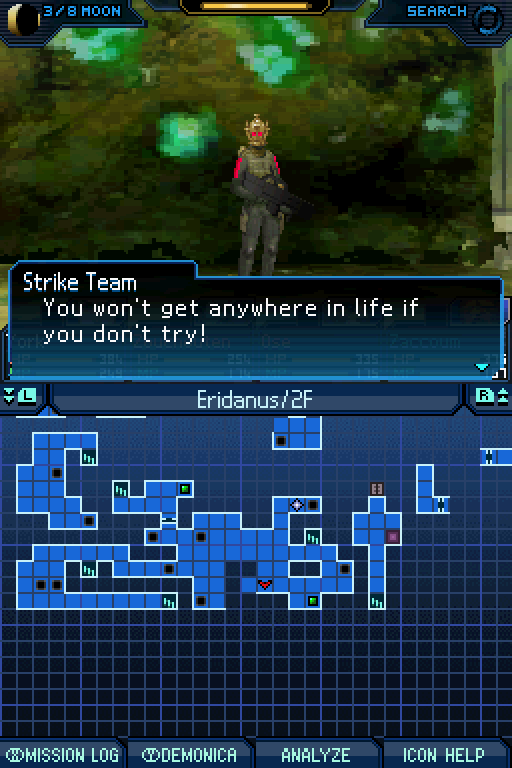 Strike Team
: "If I don't know where the deadfalls are, there's no point in worrying about it!"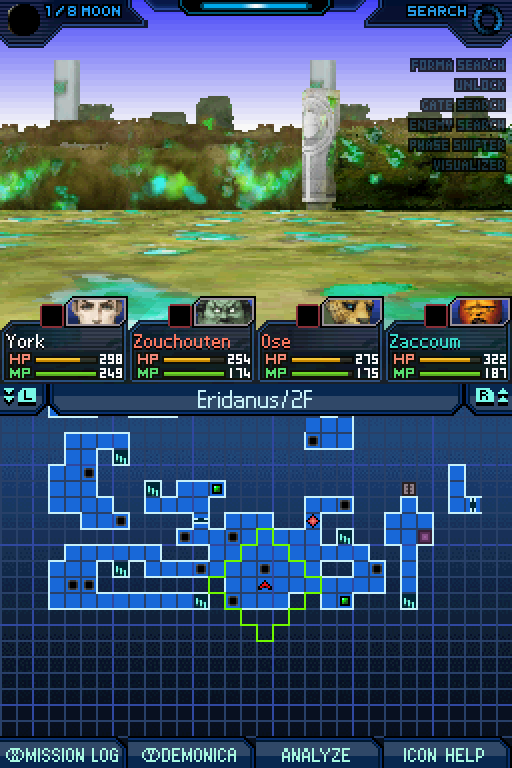 Shuuuut up. Why.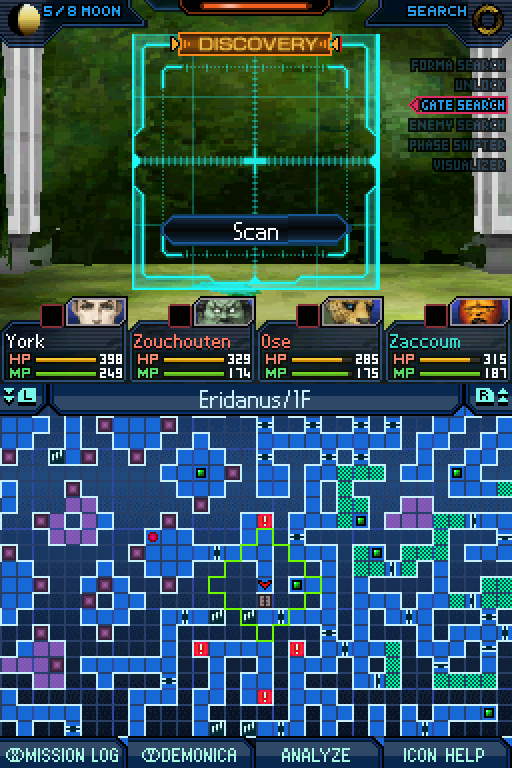 tHIS NEVER ENDS. And I accidentally returned to the teleporter area. AAGH.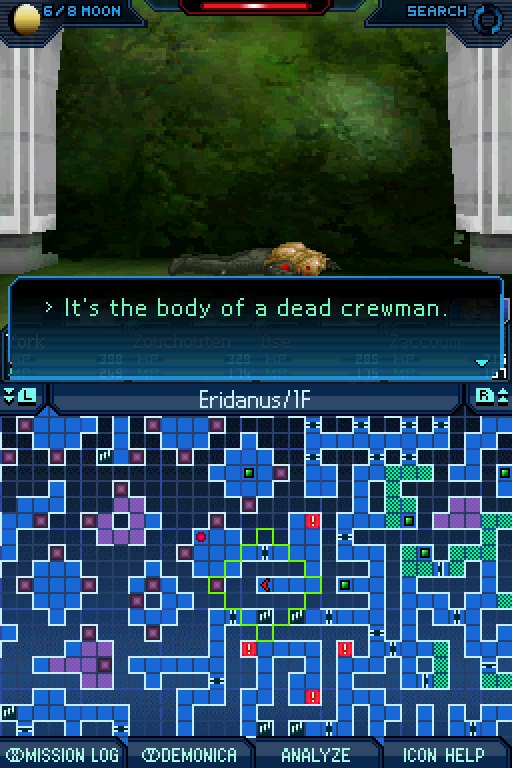 But right here is a corpse! Let's see what his black box says.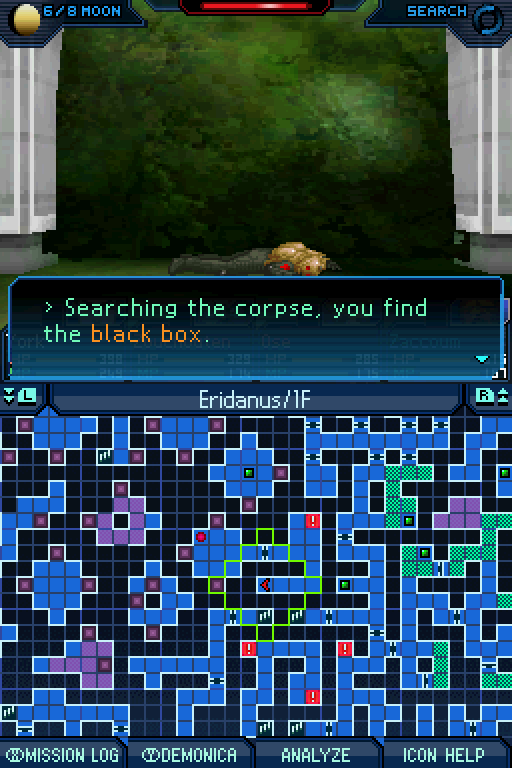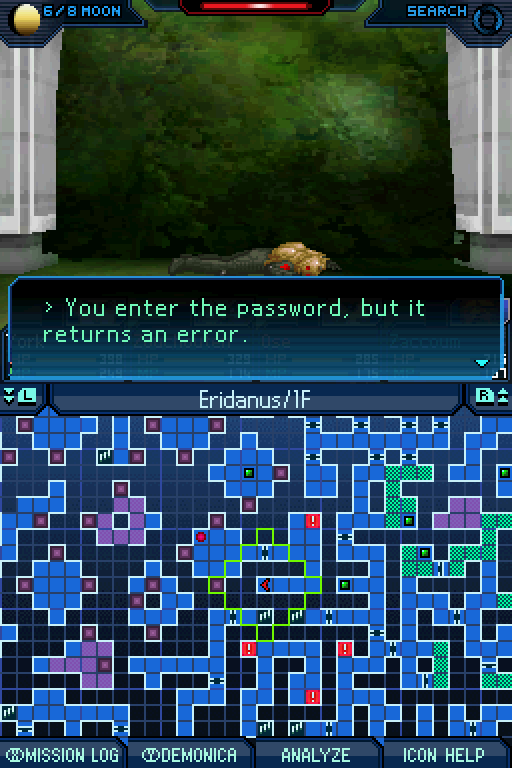 Wait what.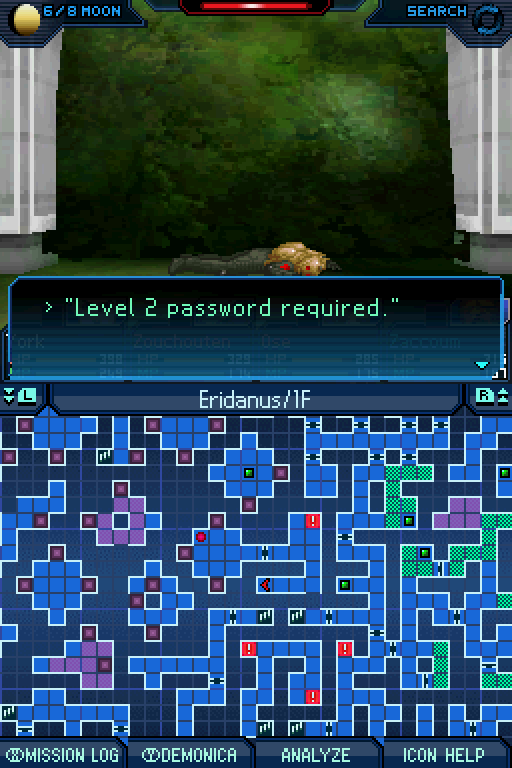 ...What?
WHAT.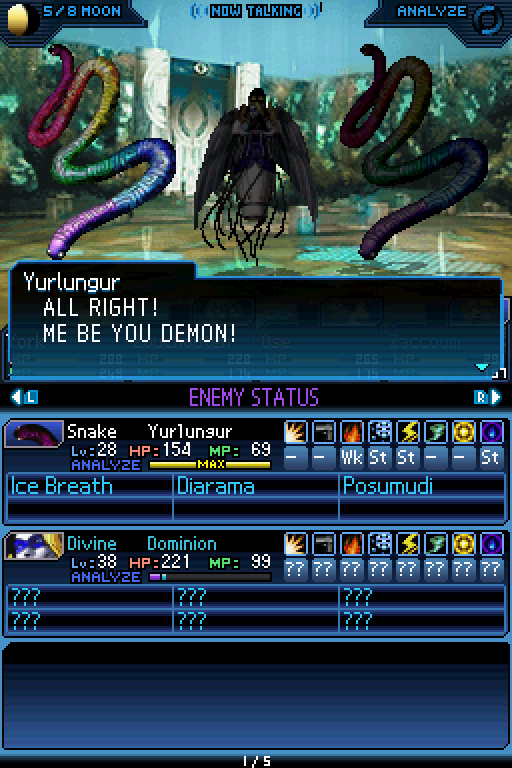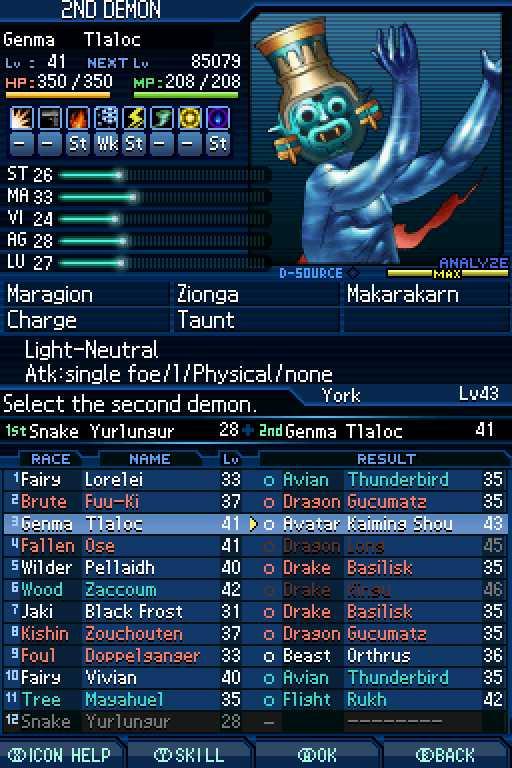 Yeah hooray, snake becomes something else.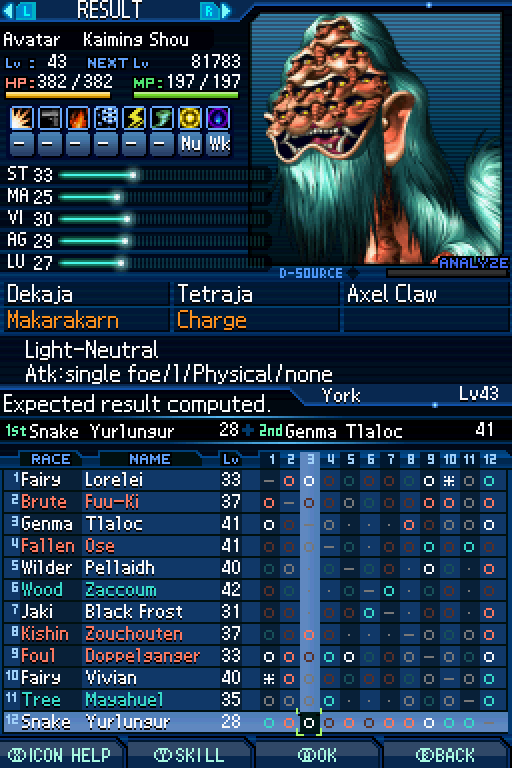 What.
What?
What the fuck is that.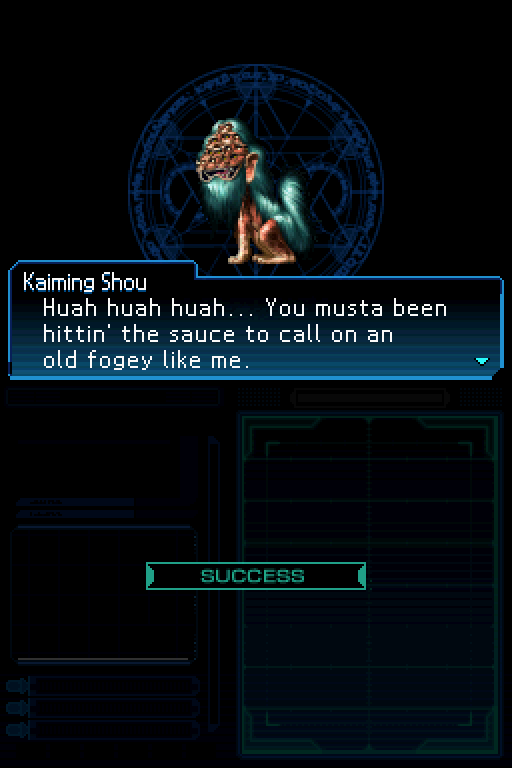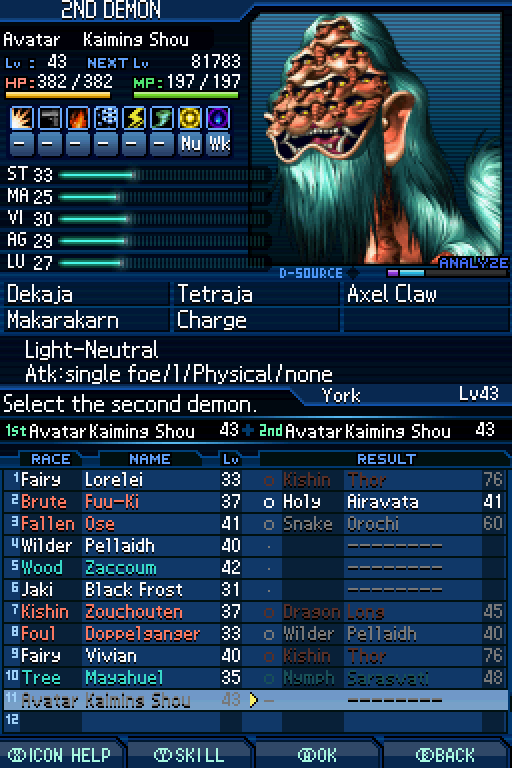 SERIOUSLY WHAT THE FUCK is that.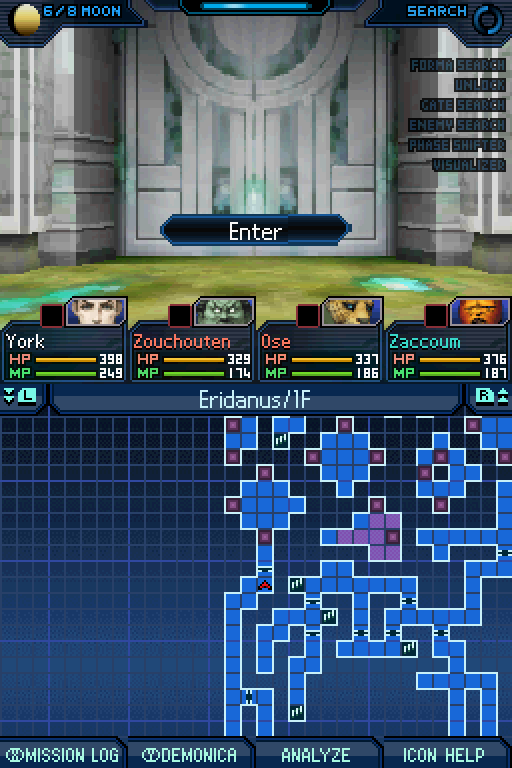 Why the hell did I come back here. Why did I actually step through there. Why is it one way only. Why.
It's not like you can get from the other side.
Why.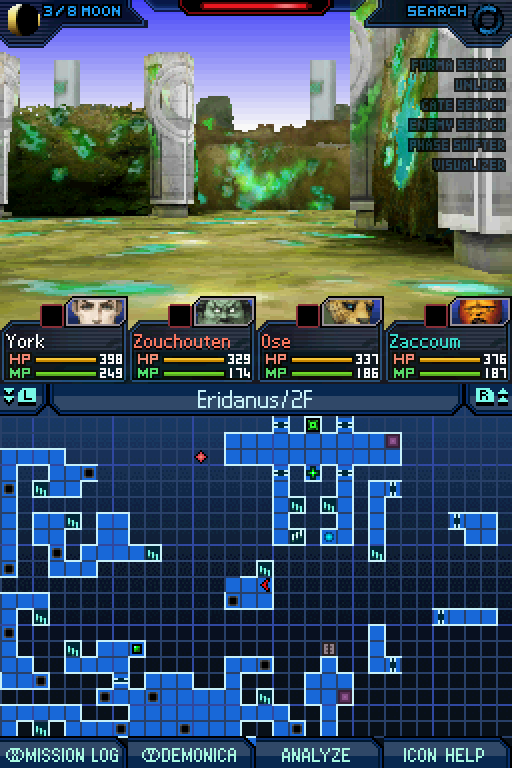 WHY.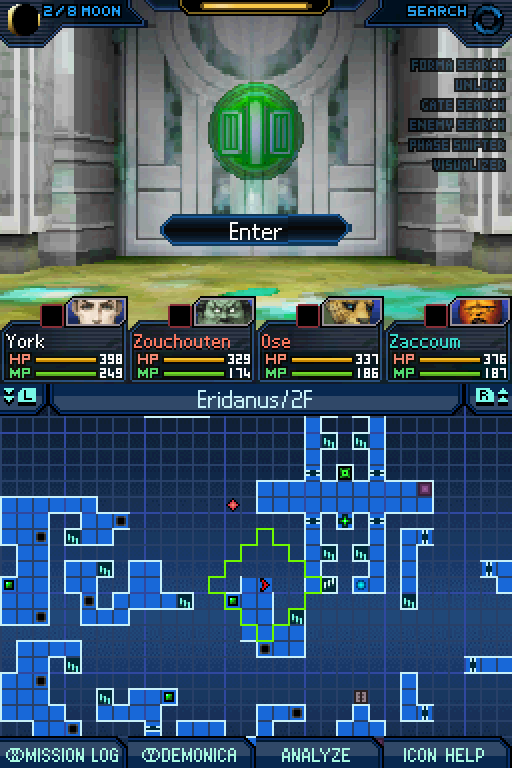 On the other hand, here is a terminal. Hooray.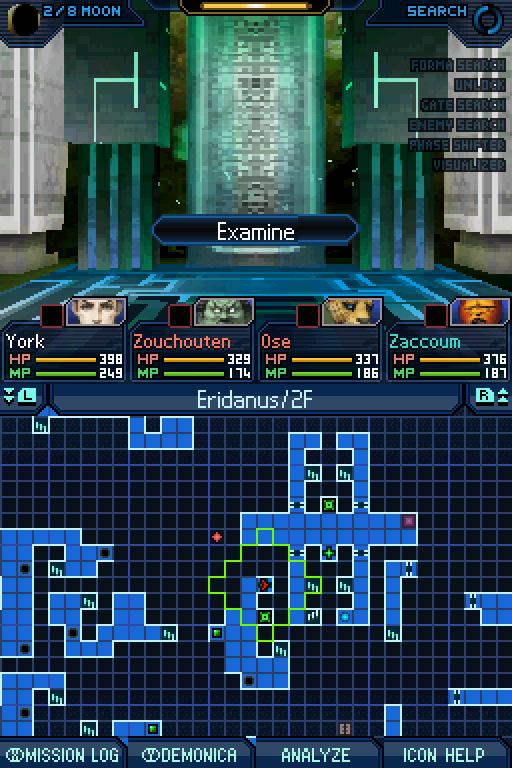 And a heal spot. Can't complain about that.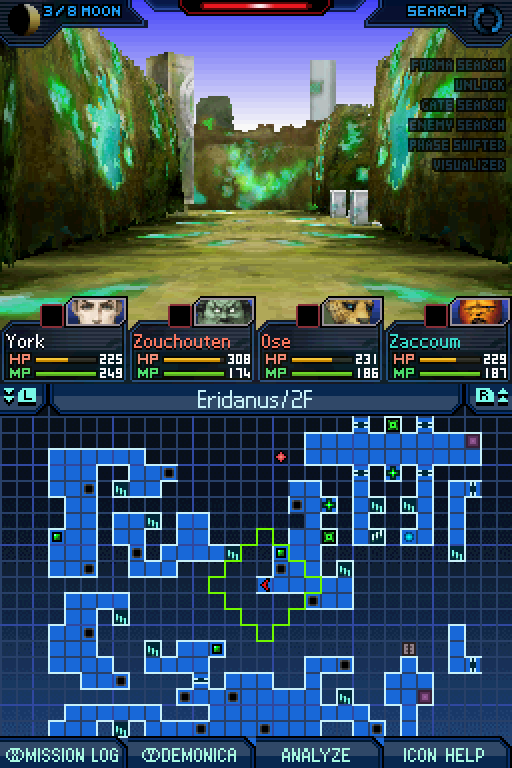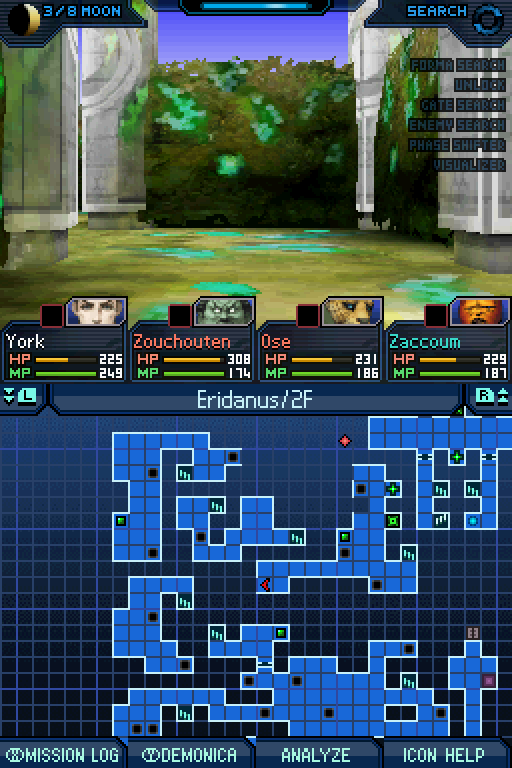 Why this thing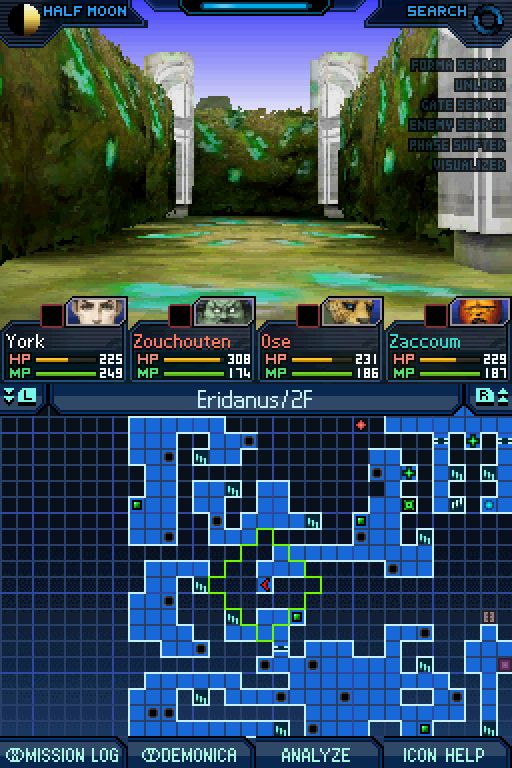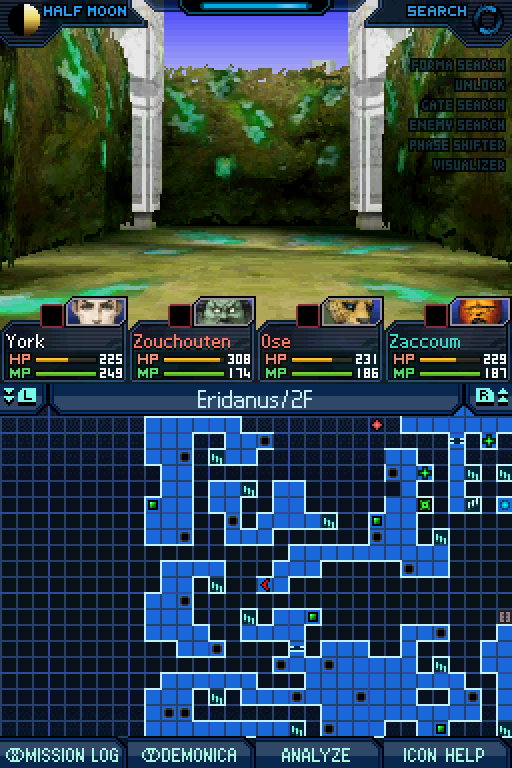 This is obviously a hole as well.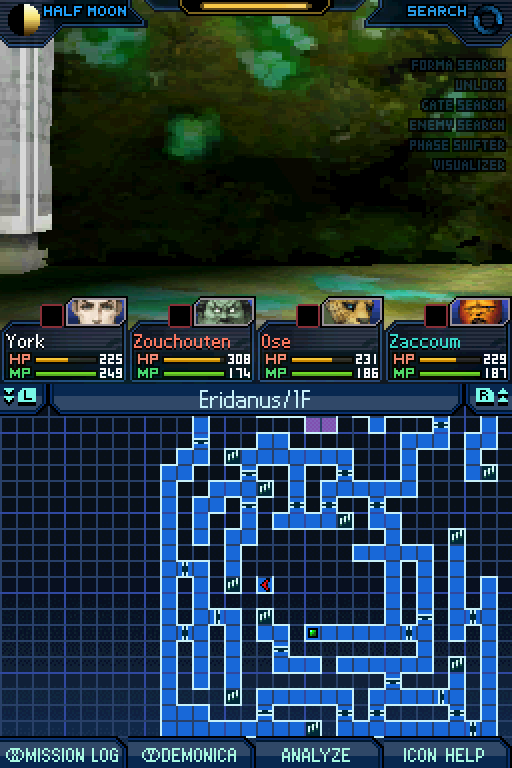 IT IS. IT IS.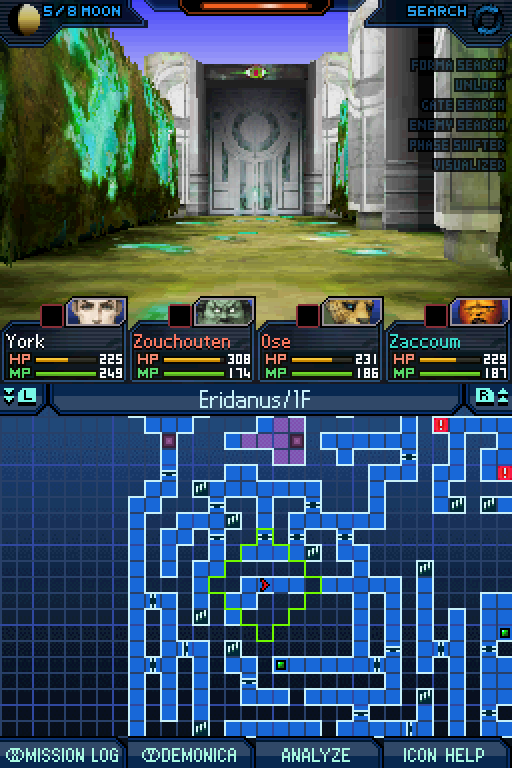 I AM DYING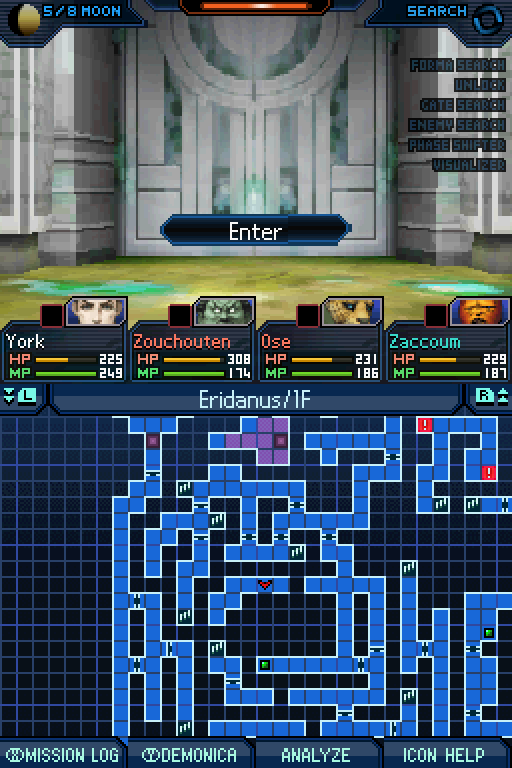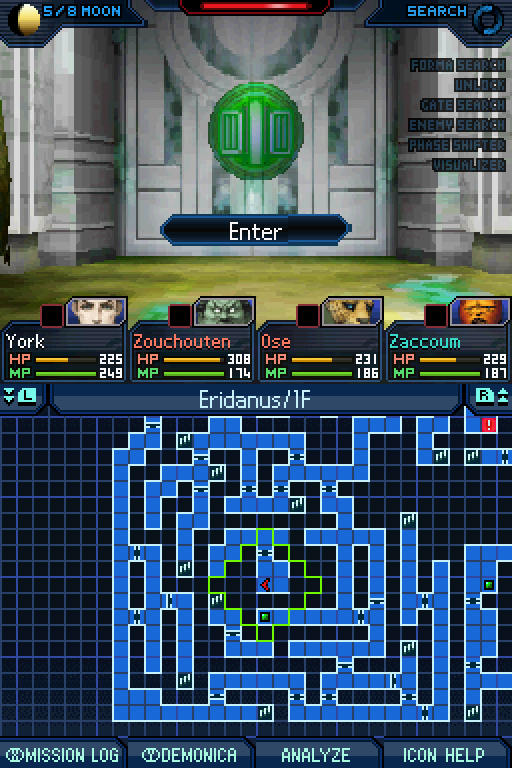 There was a period of like 45 minutes between terminals. Because I got lost. And I hate it.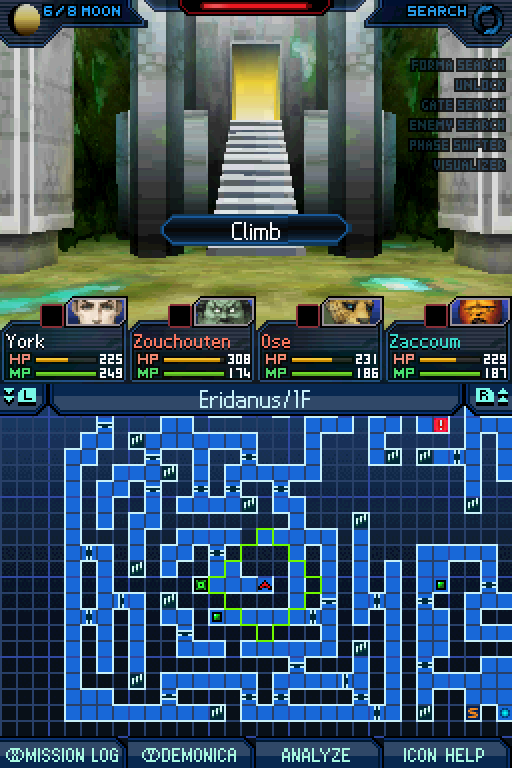 Oh boy.