Part 28: The Town of Prompt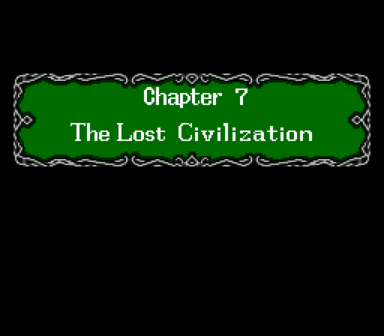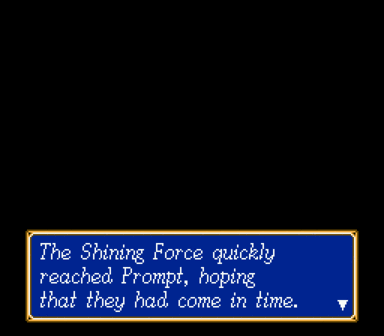 So, we finally arrive in Prompt, only to find that the inhabitants are...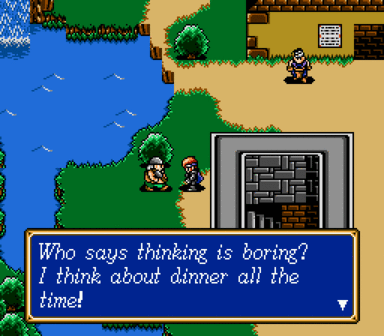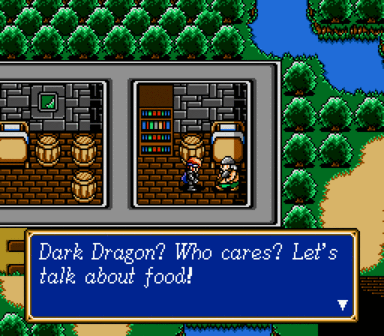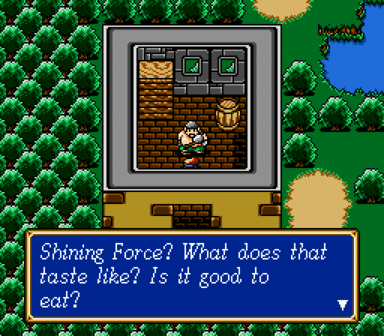 Well, they're goddamned retarded.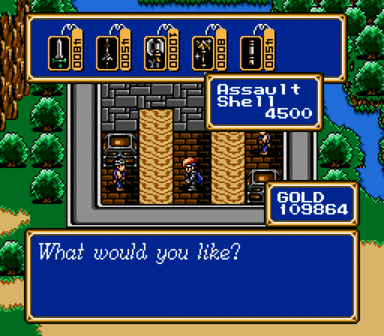 At least the Weapon Shop is decent. It carries Great Axes and Assault Shells, which are nice upgrades for Gort and Lyle respectively.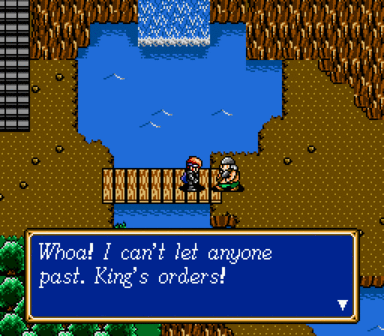 Well, since we need to get by, I guess we'll have to speak with the King, now won't we?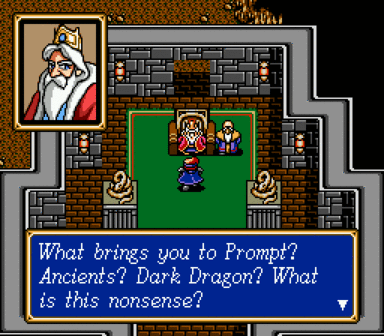 Oh, great. The King is a moron, too.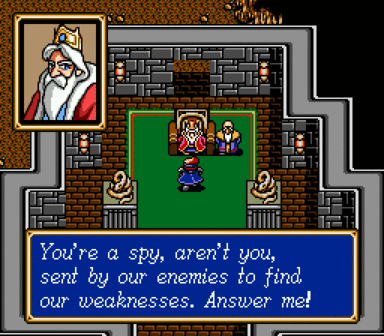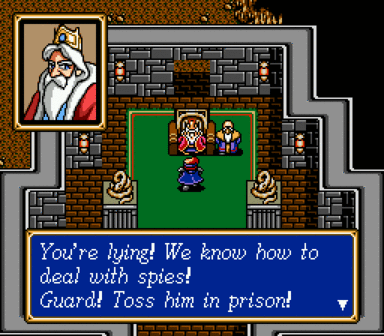 Well, that's just
perfect
.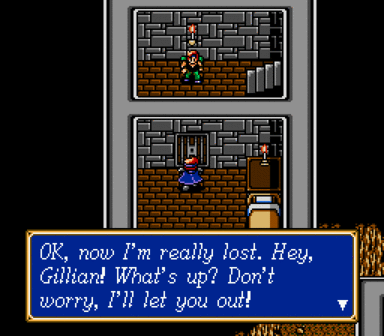 Luckily, at least someone has half a brain in this town.
As we return to the throne room...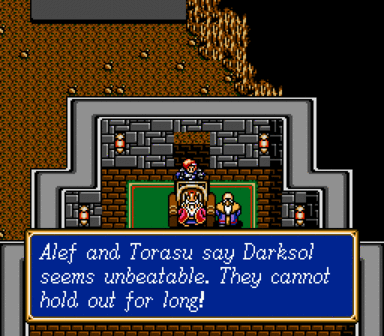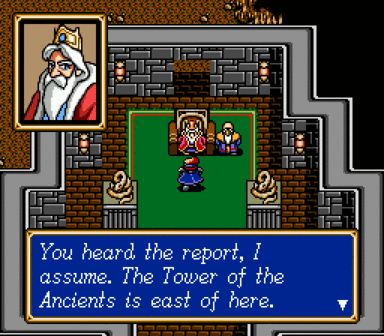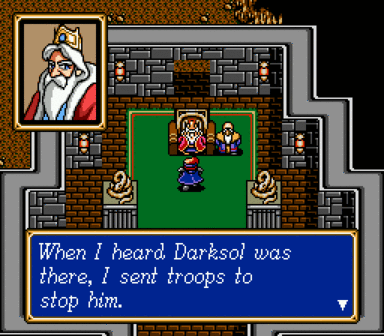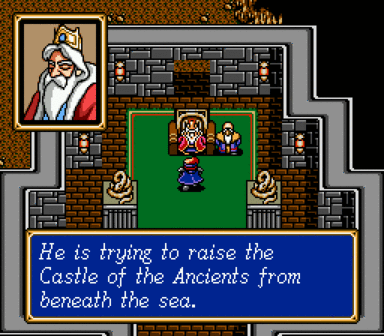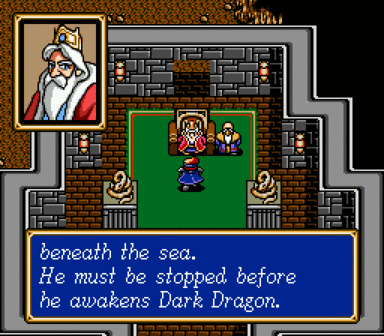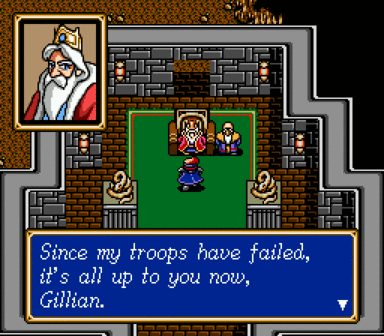 So, it apparently takes eavesdropping to gain the King's trust, riiiight.
We also find a familiar face in the castle...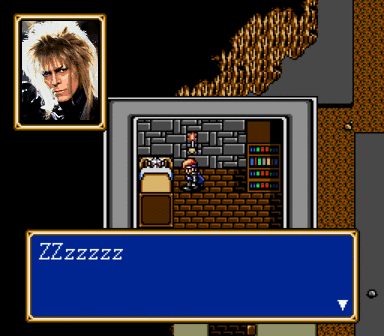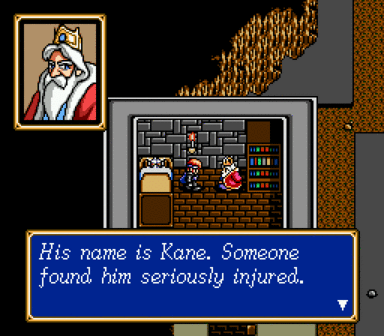 Well, he
does
look unwashed and somewhat slightly dazed.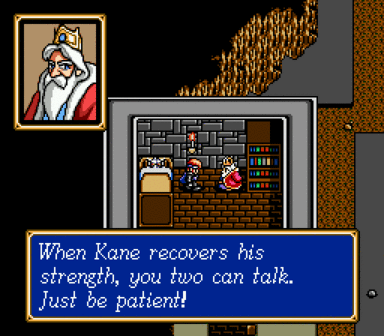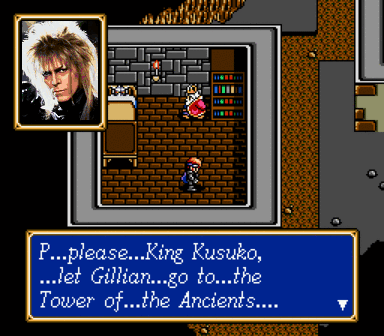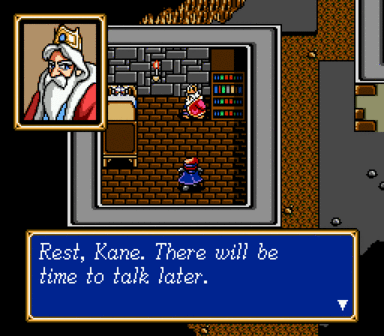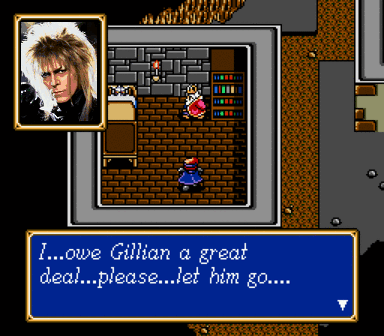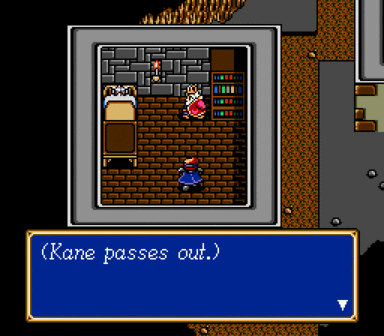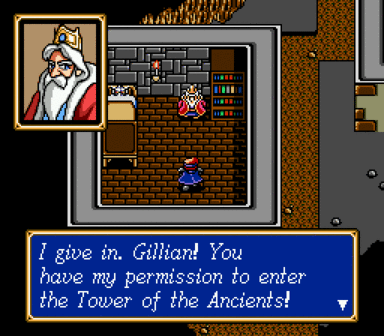 Well, we have our next destination: The Tower of the Ancients!
However, before we leave, we find a note in town...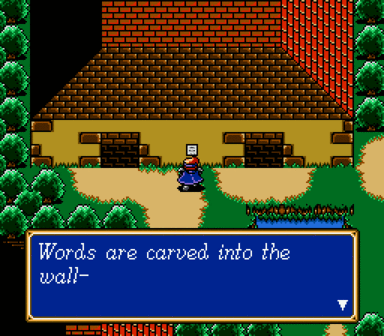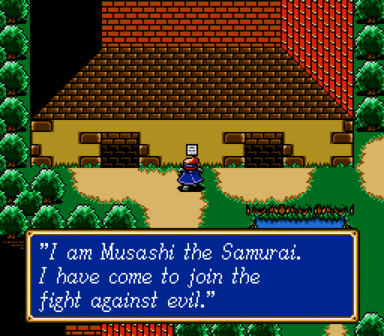 Which means it's voting time!
Choose who gets the boot in order to make room for Musashi!
Choose from:
Arthur
Gort
Guntz
Anri
Tao
Domingo
Khris
Lyle
Kokichi
Bleu
Zylo
Musashi
Previously Eliminated:
Lowe
Hans
Amon
Balbaroy
Ken
Vankar
Luke
Gong
Diane
Earnest
Mae
Pelle
RedBoot posted:

I assume you're doing CD next, since it comes next chronologically?

To tell the truth, I haven't decided yet. SFCD does come next chronologically, but I am much more familiar with Shining Force 2. Plus, as strategy RPG LPs are quite a bit more work than I expected, I'd be more than willing to let someone else handle SFCD if anyone would be up to it.
ShiningForceHero posted:

Are you going to use the code to rename all the characters, and then let us choose names? Cause that would be awesome!

I'm not actually serious about letting us name all the characters, since that's a LOT of names. However you should go through and rename them all in lowercase, so we don't have to enjoy such things as:

"Hey, watch out BOWIE!"

Honestly. why did they do that? The first one didn't. Did they think it was somehow an improvement or something?

Yes, I will use the "rename all characters" code for SF2. I'm thinking I'll allow each person who responds to claim one (and only one) character to name.
As for why they switched to all caps in SF2, I have no idea, and I agree fully that it was a step backwards.