Part 11
The airport was fairly busy, which was good because it would reduce the chance of me being spotted. At least, in theory.

: Good afternoon, Your Honor. Going on a trip?
The ticket agent knew who I was the instant I stepped up to the counter. I almost bolted right then and there. If they were on to me how was there any way I would be let out of the city? But, I decided to press my luck.

: Yes, just a quick flight to the St. Paul for some meetings with the legislature. So, I'll need a one-way ticket please. I...don't know when I'll be able to make it back.

: Sure thing, Your Honor. Shall I charge the ticket to City Hall?

: Um...yes! Yes, please do.
This was going far better than I had hoped. For one thing I had been banking on my credit card still working to pay for the ticket. I hadn't had much confidence that it would work, but it was better than nothing and I had nowhere near enough cash to pay for an airplane ticket. With luck, nobody at City Hall would notice this transaction before it was too late.
I bought the ticket and headed for the terminal. My nerves didn't really settle down until I was through security and waiting to board my flight. Nobody had tried to stop me, my flight was on time, and my headache already seemed to be going away. I still felt sick, but my head was clearing up.
My flight boarded uneventfully. The Captain came on and said we had an hour's flight time until we reached the Twin Cities. I settled back in my chair and relaxed. This was it; I was finally getting out of here. Already my headache was unnoticeable.
Finally, the plane taxied out to the runway. While things had been going incredibly smoothly this entire time, I was still a bit suspicious. I half expected black SUV's to come screeching across the tarmac and people in sunglasses and dark suits to storm the airplane and drag me back to the mayor's office and put me back to work. But, it didn't happen. The airplane taxied to the end of the runway and took off.
As we gained altitude, I looked out my window. I could see the new power plants had already been constructed in the place of the old ones that had exploded. There was a nuclear plant and some sort of building with a giant satellite dish.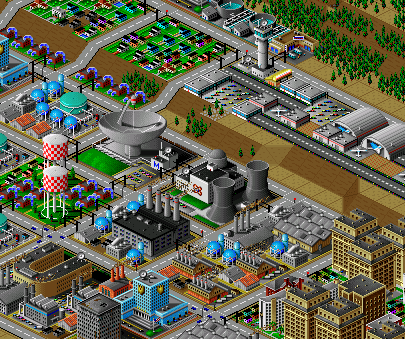 Also, there seemed to a lot of activity around the nuclear plant. It looked like some form of protest.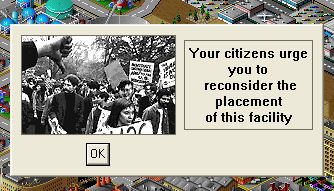 Well, it wasn't my problem anymore.
People don't like nuclear power plants in the middle of town, for some reason. Of course, they only start protesting after you build it, and I'll be damned if I tear down a perfectly good plant just because some hippies think it'll give their kids a second head.
I still felt as sick as I did before, but without the headache I was able to sit back and doze off. Once I was free of City Name I could start planning my next move. Deryl was still back there, under the influence of...something. I would get out, regroup, and find help. Tell people what had happened. Oh god, I hadn't spoken to my parents since...whenever! They would be worried sick about us.
I don't know how long I had dozed off, but when I woke up again the pilot was announcing that we would be landing at our destination soon. I buckled up and waited as the plane landed and taxied to the terminal. I unstrapped myself and headed out. As soon as I got out of the jetway, I knew something was wrong.
I had flown out of the Minneapolis/St. Paul airport a few times before, and this was not it.

: Ok, don't panic, maybe the flight was to one of the municipal airports. I didn't really read the ticket all that carefully.
But my hopes were crushed when I exited into the main terminal and saw this sign:
WELCOME TO CITY NAME MUNICIPAL AIRPORT!
The other passengers who got off the airplane with me didn't react in any way that indicated that they realized something was wrong. Families that had just said goodbye to each other an hour ago embraced like they hadn't seen each other in a week. And as if all this weren't enough, there stood Deryl, holding a sign with my name on it.

: Welcome back. How was St. Paul?
We were driven back to my house by a city car. In the hour that I had been gone, Deryl had apparently made great progress in increasing the police's budget and presence. He showed me reports of numerous new stations, including an expansion of fire and health care services. City Name was definitely looking more and more like a medium sized city than the small town we had first arrived in.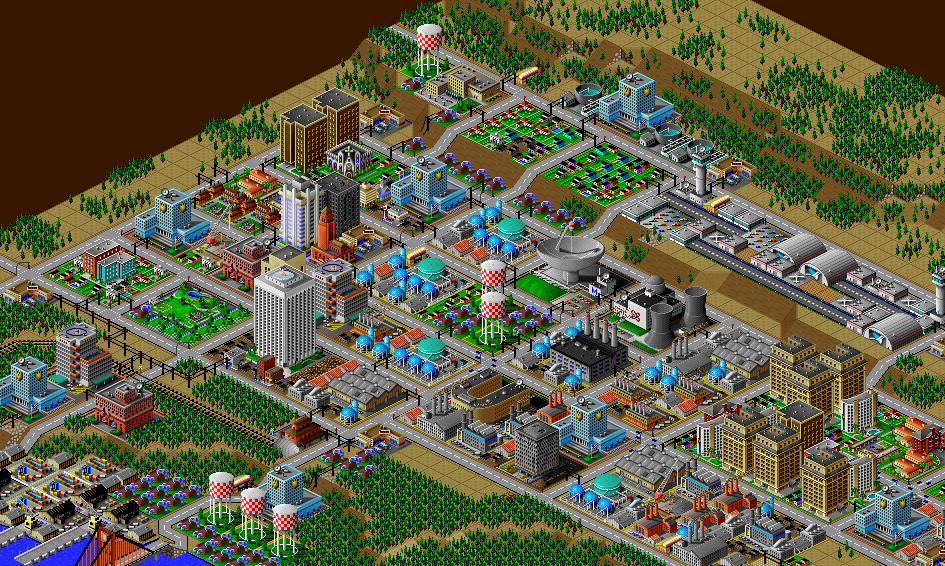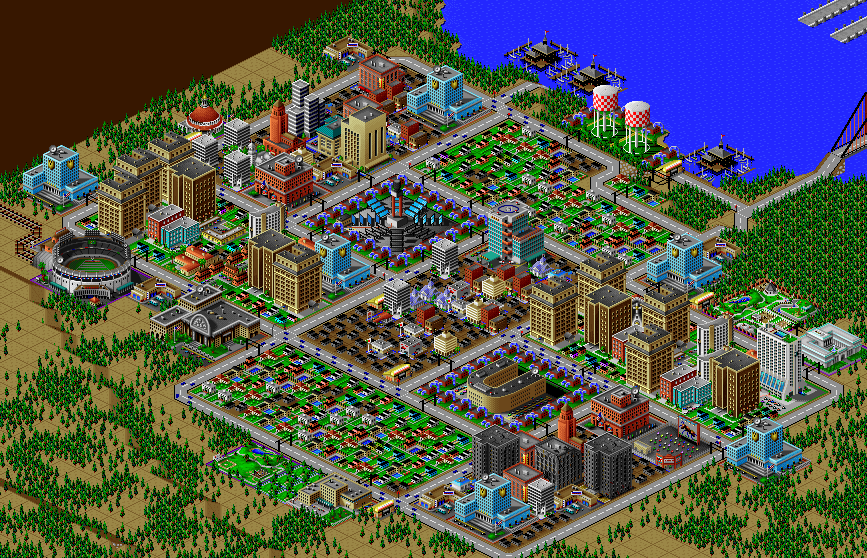 Not even my house was immune to the cities expansion.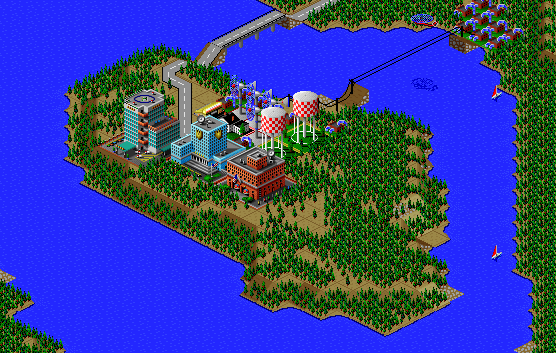 For protection, Deryl said. But the thing he was the most proud of was the new prison. Apparently it was entirely self sufficient. He claimed to have spent a great deal of time designing it.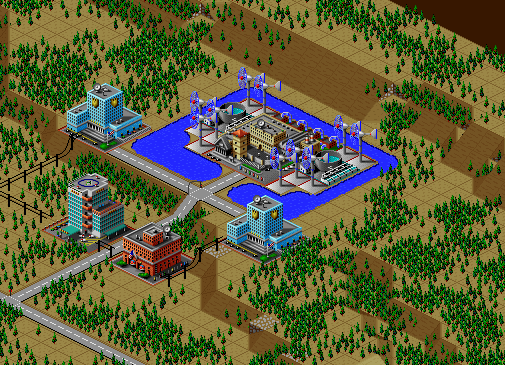 Apparently the environmentalists were not too happy with the forests that needed to be bulldozed to make escapees easier to catch, but nobody cared.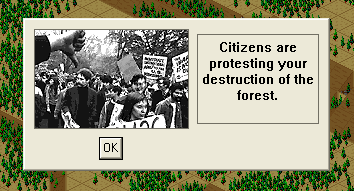 And then we were back at the house. My headache was gone, and I was starting to feel less sick. But it was now clear that there was no escape from this place. I might be stuck here the rest of my life.