Part 38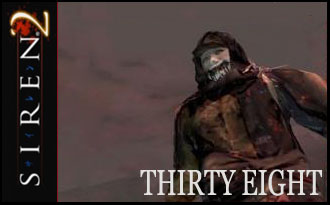 VIDEOS
069 +14:45 Nagai Yorito ----- Secondary -
VIDDLER
/
GAMEVEE
(Archives: 74)
070 -00:51 Yagura Ichiko ---- Movie -----
VIDDLER
/
GAMEVEE
(Archives: 30)
ARCHIVES
074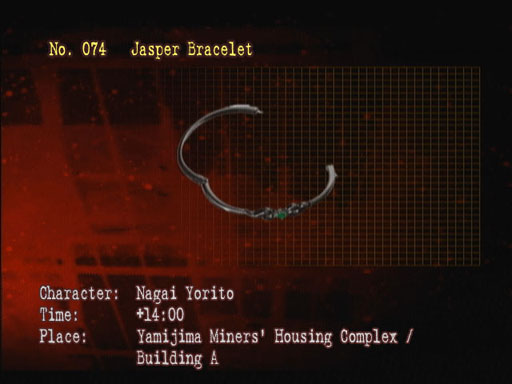 A bracelet set with a blue-green stone. The initials N.K. have been engraved on the inside. The clasp looks to have been wrenched off.
030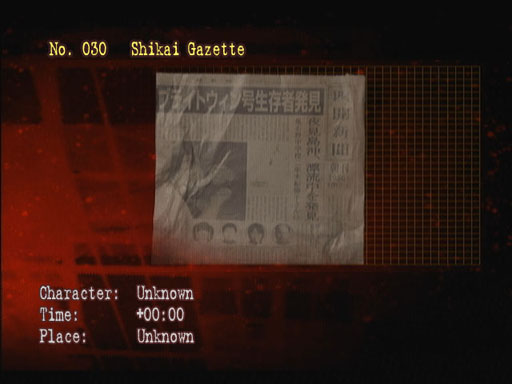 Shikai Gazette
August 4, 1986 (Showa 61), Early Edition
A single survivor of the Bright Wing has been found. The whereabouts of the ship itself remain unknown and searchers have little hope of finding more lost at sea.
[...omission...]
...to the crew and passengers on the evening of August 2, when all communications ceased from the passenger vessel Bright Wing, off the coast of Yamijima. Around 4pm August 3, searchers discovered a survivor in the waters around the island. The Japan Coast Guard Task Force has custody at this time.
[...omission...]
...was miraculously found drifting on the sea. The survivor is a second-year student at Kameishino Prefectural Junior High School, Kifune Noriko (14).