Part 51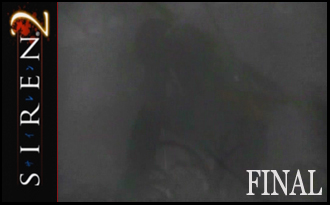 "Uryen" means "Fire from the Sky".
VIDEOS
093 +33:33 Suda Kyoya ------- Primary ---
VIDDLER
/
GAMEVEE
(Archives: 99, 100)
094 +24:45 Abe Soji --------- Movie -----
VIDDLER
/
GAMEVEE
(Archives: 98, 69*)
ARCHIVES
099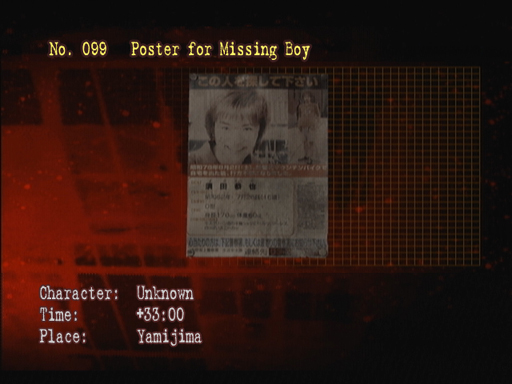 Please help find this person!

He was last seen on August 2, Showa 78 (2003), leaving home on a collapsible mountain bike.

Name: Suda Kyoya
DOB: July 26, Showa 62 (1987)
Age: 16
Blood Type: O
Height: 170cm
Weight: 60kg
Last seen wearing a short-sleeved moss green shirt, white T-shirt, jeans and white sneakers.

If you have any information regarding his whereabouts please contact the police at the number below or inform your local police precinct.
100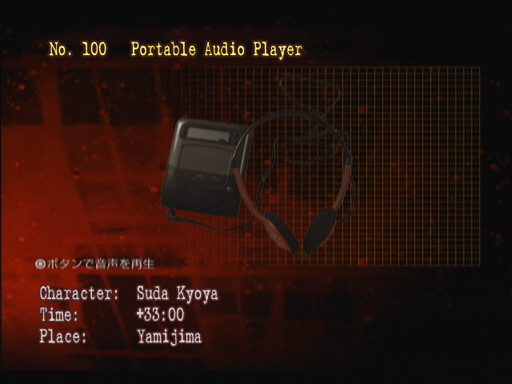 A portable playback-only casette player with headphones.
Listen
.
098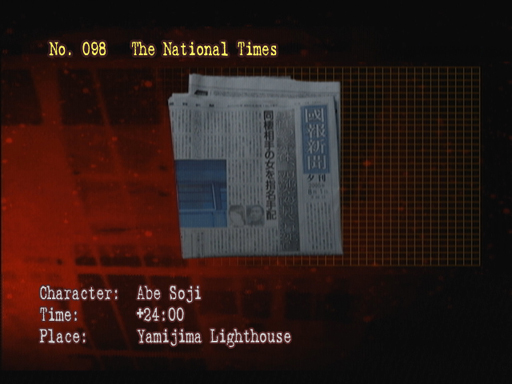 The National Times
August 1, 2005 (Showa 80)
Evening Edition
Man Beaten to Death, Roommate Sought for Questioning

Around 4pm August 1st, Nakajima Ichiro (33), a waiter, was found dead in his Shinjuku apartment. The victim was apparently struck in the head repeatedly with a blunt object. The manager of the restaurant where he worked went to his apartment to check on Nakajima when he failed to appear for his shift. There he discovered the victim lying in a pool of blood, beaten unrecognizably, along with a suspicious woman, prompting the manager to call the police. When officers tried to detain the woman for questioning, she escaped custody.
The suspect has been identified as Kifune Noriko (33) ...[omission]... who had been sharing an apartment with the victim for the past year. Neighbors say that the two were often heard fighting, and that their argument the night before the incident had been particularly noisy.
(NOTE: Compare this to Archive 004.)
* Archive 069 changes once we've collected all the others and completed every stage.
069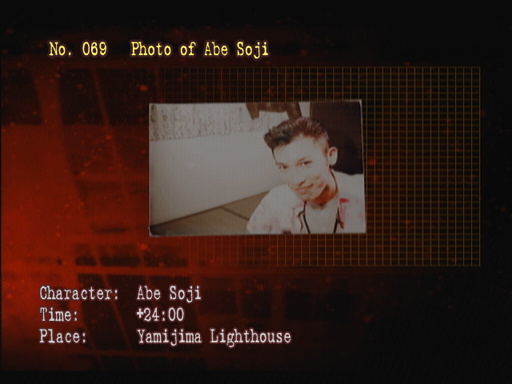 A flash photo taken in a dimly-lit room. Only Abe Soji is in the picture.