Part 20
Oops - forgot one thing.
POSSESSIONS > USE MASK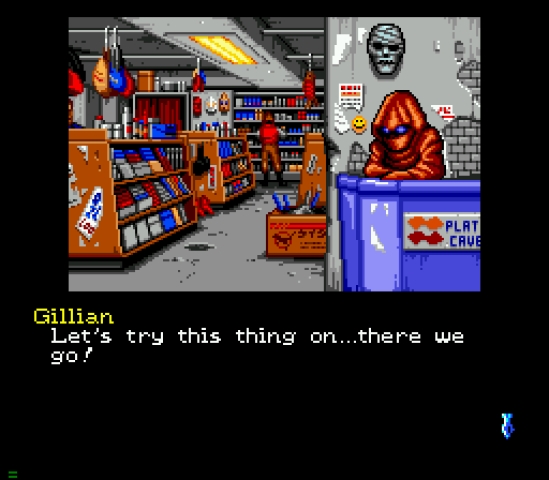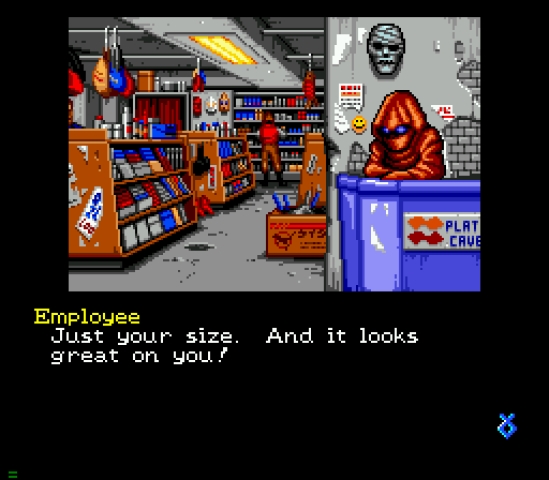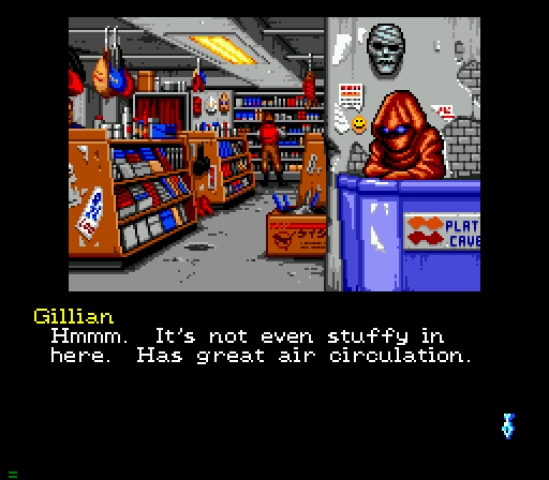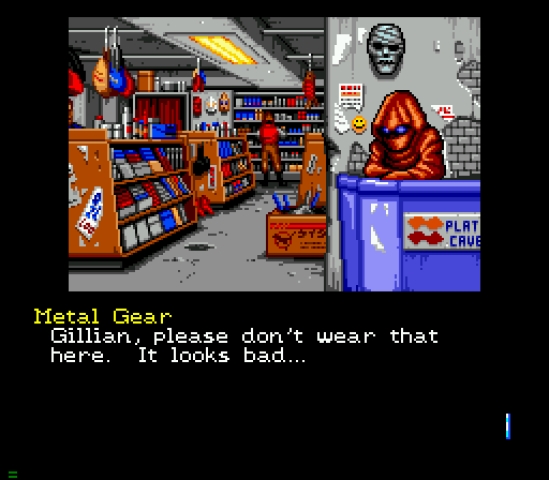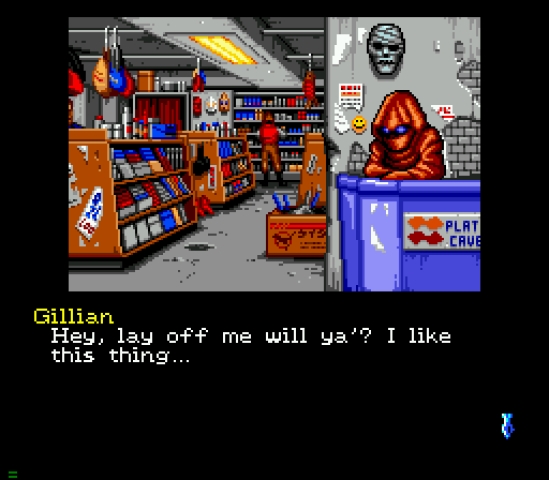 EXIT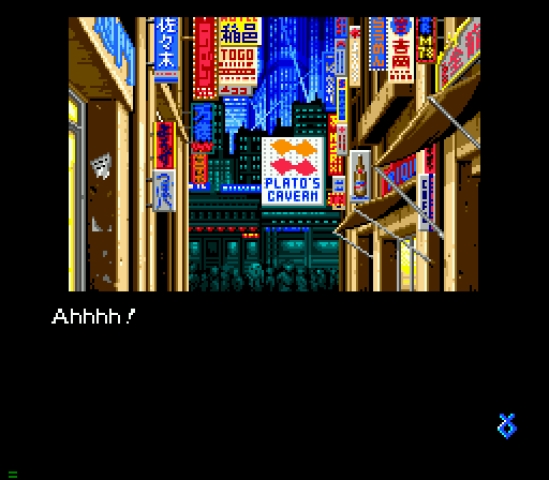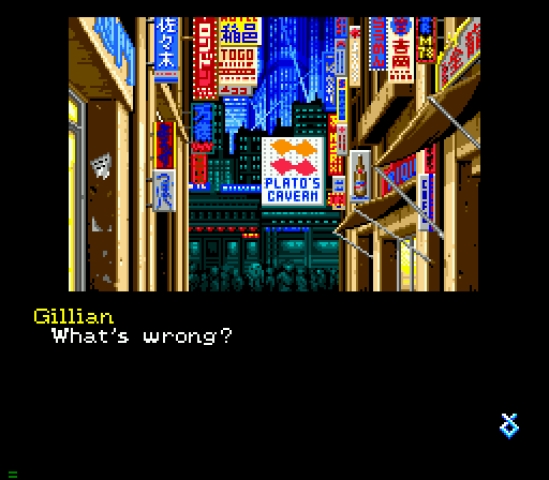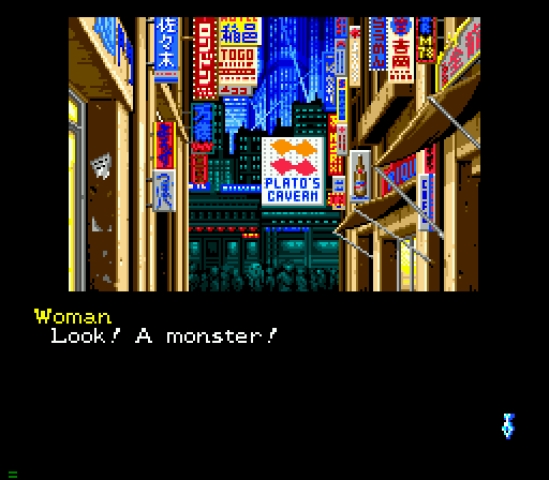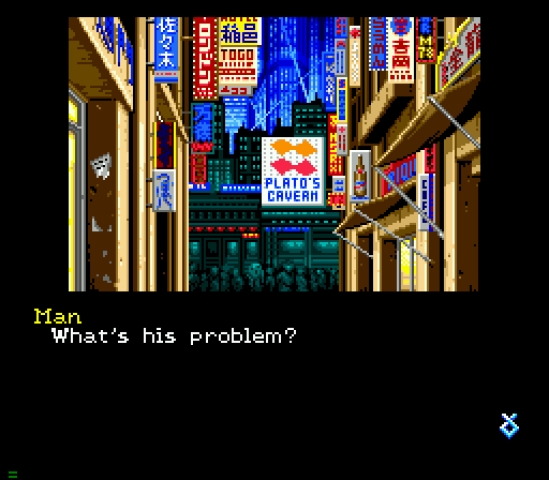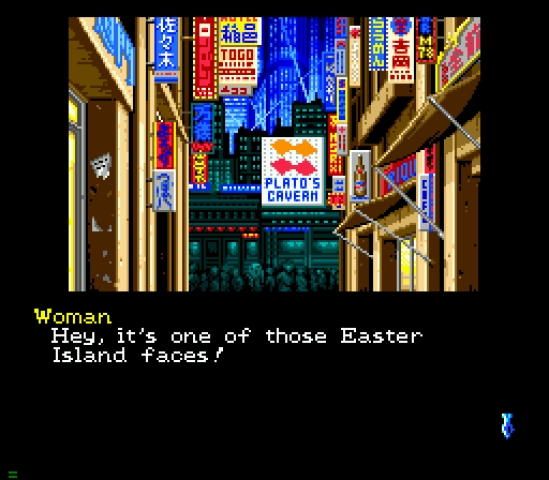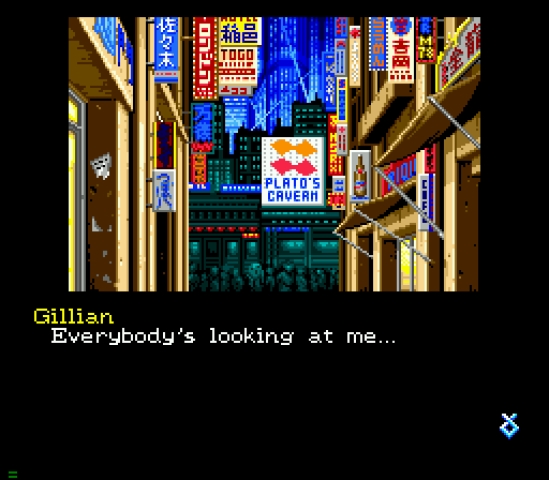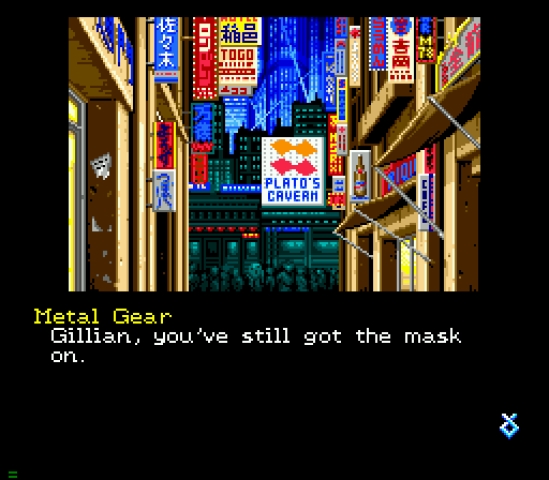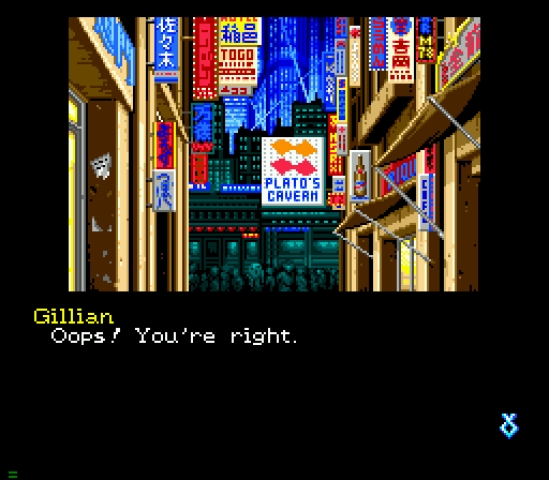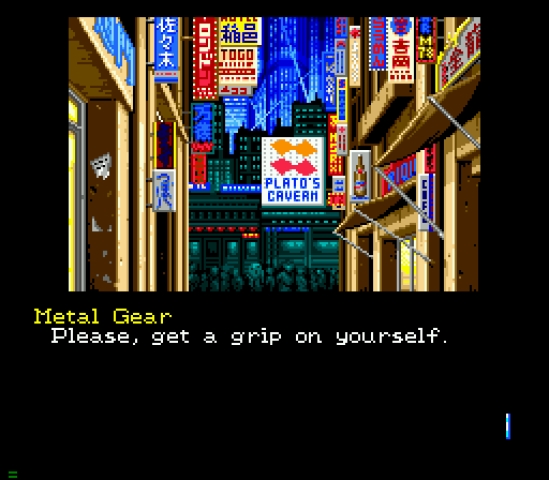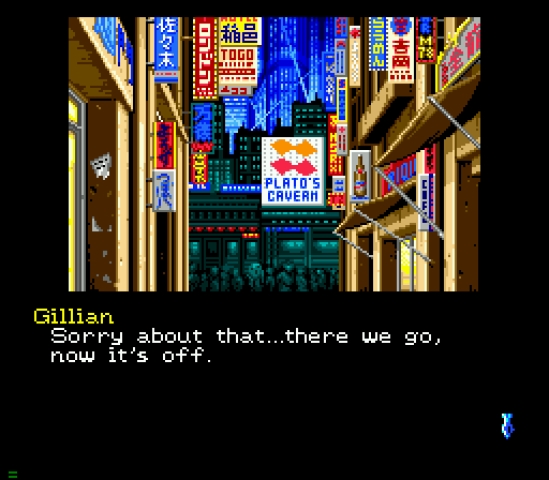 Incidentally, the shopkeeper remembers if you bought it.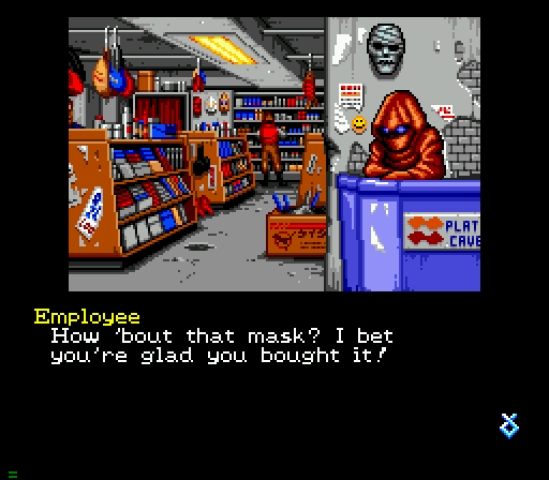 Bonus Post by Benson Cunningham

Chief of J.U.N.K.E.R. H.Q.
demota posted:

Maybe he's some kind of reverse-Snatcher. You know, an organic being that disguises itself as a robot so it can kill robots. Except the robots are disguised as humans.

How would you like a job?