Part 44
Bonus Post by Gillian Seed
"Well, well.... what do we have here?"
slowbeef posted: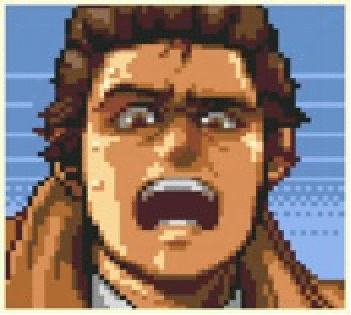 HARRRRRYYYY NOOOO.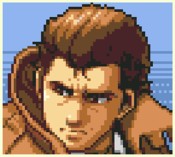 Damn you Snatcherssss!
quote:

Should I keep you guys waiting?

Nah!

VIDEO ONLY UPDATE - DO NOT MISS THIS

Gillian vs. Snatcher Cunningham
I don't know what's going on anymore

Bonus Post by Metal Gear

This is SomethingAwful.com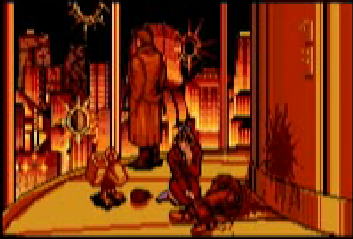 No time for grief, Gillian, Jamie needs you!
SNATCHER AND THE CUNNINGHAM SHOWDOWN
You might notice I winged Mika twice in that video. I had to.
The problem with the Cunningham fight - which makes it the second hardest combat scene in the game (hardest is coming up next) is of course, Mika's in the way.
The center column of the grid is not a factor in this fight - Mika's in both your way and the Snatcher's. The corners are free space - you two can hit each other unimpeded.
But if the Chief goes left or right - he can hit you, but
you can't hit him without hitting Mika, too
. Shooting Mika lowers your life as well. In the left and right boxes, one of three things can happen.
1. You spare Mika and take the hit.
2. You shoot, hurting both the Chief and Mika.
3. You shoot late, get hit by the Chief, and take a SECOND hit to your health bar for hitting Mika.
If you're fast enough, option 2 is the best bet - it takes 5 shots to take down Cunningham; it's better to finish the battle as quickly as possible.
Goddamnit, I knew installing those shackles in the lobby was a bad idea.
By the way - the Snatcher you saw with Jamie? His voice? Also Jeff Lupetin (who voices Gillian.)