Part 5: Engineering Room
Small one to get it out of the way.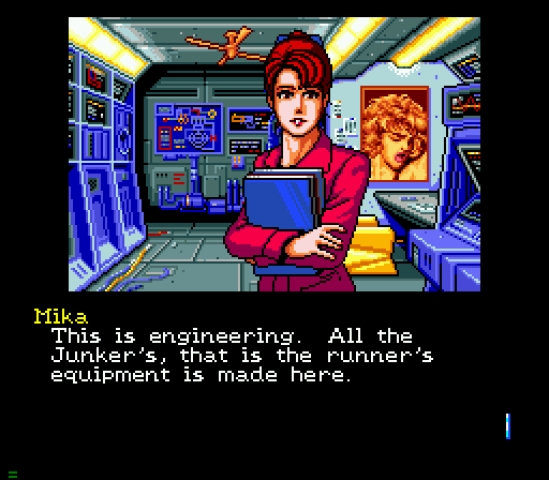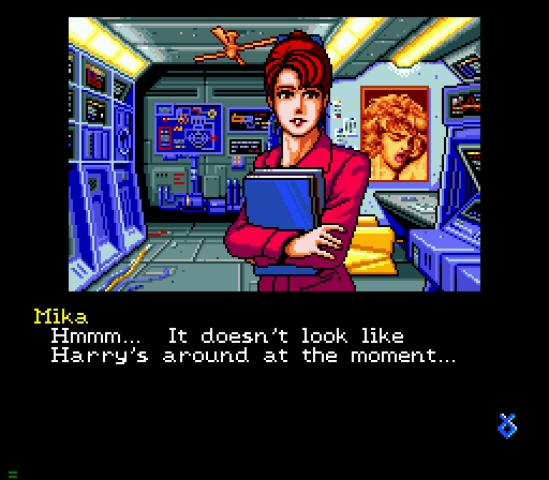 LOOK > AREA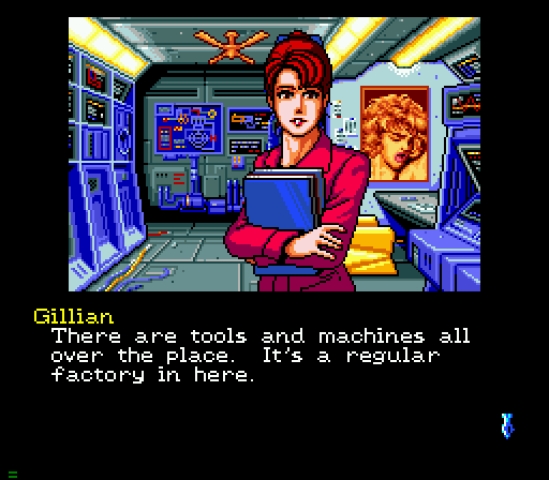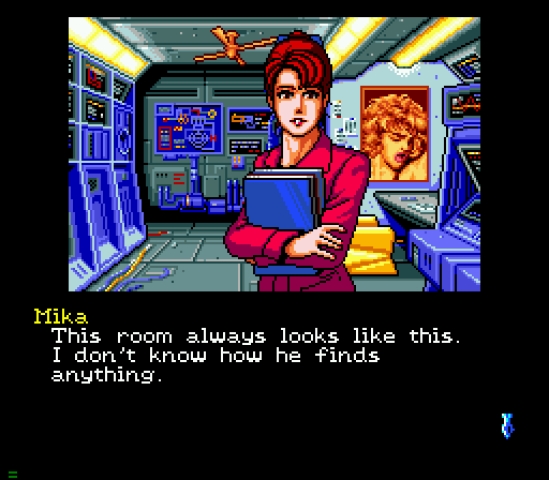 Let's try showing Mika some of our newly acquired inventory!
POSSESSIONS > SHOW > CASH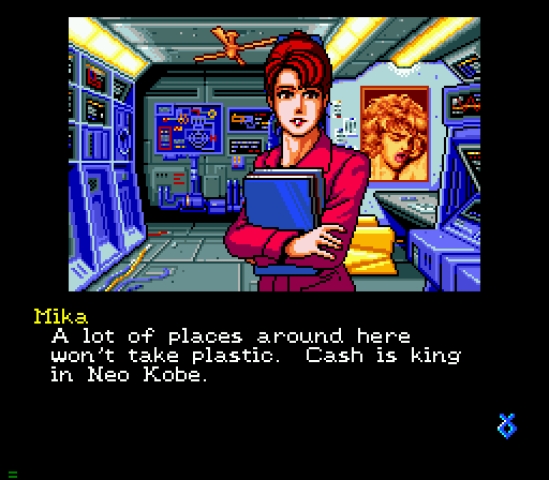 Not quite what I was implying, Mika, but okay.
(Note, as a result of my Darkseed threads, I have typed "Mike" almost every single time I meant to type "Mika". Even just then.)
That about does it for Engineering.