Part 19: Week 8 Challenges - Previous LPs
Week 8 Challenges - Previous LPs
[shameless plug]Back in 2007 I wanted to show off a game I thought was really good that I thought not many people gave a fair chance to - X-COM Apocalypse. Somehow from that I got branded as "the X-COM guy" and did a bunch X-COM LPs (as well as other things that ended up on
lparchive.org
). But I'd honestly rather be known as the guy who did the good LP of Myth 3: The Wolf Age. There are a lot of things I did back in the X-COM LPs that I'm embarrassed to look back on, and I think my Myth LP will hold up to a high standard much longer. I thought it would be fun to unify my LPs with a previous LP SpaceChem themed challenge.[/shameless plug]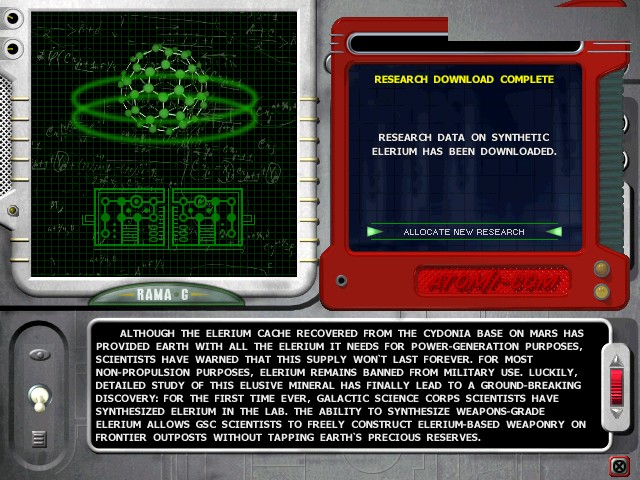 Challenge 16 - Synthetic Elerium
Based off of the puzzle "Binary Fusion" by iteration2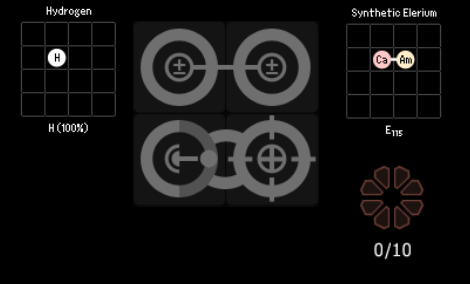 Task:
Ununpentium
Elerium was first discovered
in 2004
in 1999 during the First Alien War. Scientists were able to synthesize it in a lab via bombardment of an Americium target by specially prepared Calcium isotopes. Your task is to prepare the Calcium and Americium isotopes needed to synthesize Elerium.
Goal:
LEAST SYMBOLS
Tiebreaker is least cycles, then fastest time of solution submission.
H4sIADt+YFAA/22PwWrDMAyGX2XonIAd6GHOuaz3HcsObqI0BscOsjRIQ/bss9syMjYQBn3++S
St4MIsXN9iwARmBVWeO8vteYUpeuzEIxg4LT3FK4b21GqtlYIKuiiBwehm+9i2CqLwX9nO8L4E
HpFd93L0SE6m9vil9L0ObaNfD0pldaP03q2KebSp9pauWD9mgBmsT1jBJYYeqX6Gm0cyYUiRfj
IFDZIwEyZ5gjR7x4y/U4we50h7zMtcVidMaKkb82LBTv8ek7+s8FgGw5vYT5tB74bB5et5AaO2
b1ZfIVduAQAA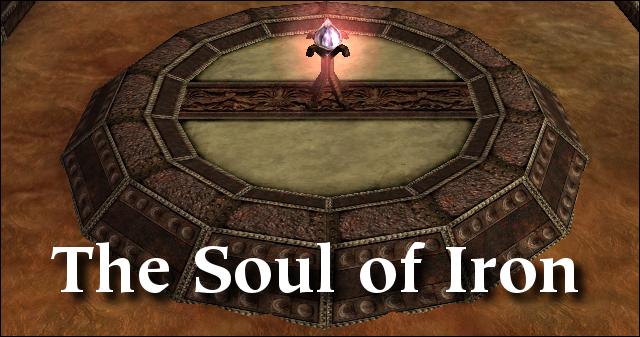 Challenge 17 - The Soul of Iron

POINT TOTALS FROM THIS CHALLENGE WILL BE DOUBLED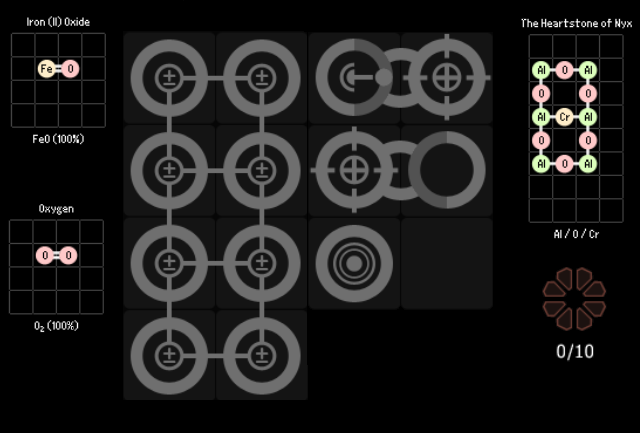 Task:
"To know the history of the Trow is to know the history of the world.

At the dawn of time Nyx molded us out of stone and clay.

During that age it seemed that a new race would crawl up out of the ocean, burrow out of the mountains, or fall from the sky every thousand years or so. But it always came to the same end - they would come into conflict with us and we would crush them."

--

"When asked of the source of their animosity towards the Trow, all were silent. After a time the eldest among them looked down and seemed to weep, 'It was they who poisoned the soul of iron.'

--

"Connacht and his remaining forces had made their way to the edge of Rhi'Anon, the Trow's most ancient city and the center of all Trow civilization. Arrayed upon a hill overlooking the colossal structures, Connacht held aloft the SunHammer and activated its power. A column of light shot from the heavens, but when it dissipated, the iron temple stood unscathed. Myrdred quickly approached Connacht, explaining that somehow Rhi'Anon was shielded from their attacks.

Connacht looked out over the vast Trow city, his eyes came to rest on the Great Temple of Rhi'Anon-taller than any mountain, it towered over the rest of the temples. In a flash of memory that was not his, Connacht remembered what that temple contained: The Heartstone of Nyx."

--

"When the battle was through not a single Oghre lived. The basin of the valley had been filled with their blood and bones. When the Trow looked upon the sight of this slaughter, they realized the cowardice with which they fought. They now understood what the Forest Giants had told them long ago - They had corrupted the Soul of Iron. The Trow threw down their weapons and armor in disgust, deciding that iron was a tool best left for the younger races."
Goal:
LEAST CYCLES
Tiebreaker is least symbols, then fastest time of solution submission.
H4sIAM9/YFAA/3VRTUsDMRD9KyEnhS5Osq0sm5MIai/uQW/iIbaz3YU0WfIhXUv97U66FirSQz
LJm5c3j5c97+2QYvHlLAZe7znk7YjR9W3Pt87gKhnkNV96Z9nVcnnNml2/RvWAjRJC3kpQUlQA
fMZXLtnIayEP74cZF5e1mt24Qauab5CkUV2QIA2X4n9/Z0KvHbIn1D6GSBTmWvY87tSdYTesoX
XvFQhRCpGnCFAgKxBKTjs1qEB57MOCCtmgAlTKqTfPRLHIT+V0LuVcnPuE7LLToTDab7CY/PI6
+oQz/uHsGn3xy60mYkAbnD9RMtKmgH+AMJg+xr9YRIOD80e01SYQHMchZ+AxUAKrjlxZvT2l8u
KSyXnkb6OOTrHLU/lj0p+agHXftj2lGEdew+EHWAPmoQkCAAA=