Part 23: Round Two Results and Round Three Challenges
Round Two Results
Link to video results
Round Three - Single Elimination Tournament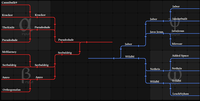 Deadline is Oct 31, 7PM PST

With Halloween approaching this seems like the best time for a scary challenge. A challenge that with one look frightens you, and brings back horrible memories. Memories of the hardest level in the main game. A level only 50% of those who reach it, beat it. You thought Ω-Pseudoethyne was bad? Enter...
The Nightmare Factory
*thunder crash*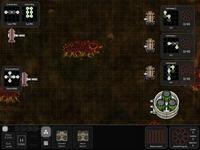 Level: Nightmare Factory by cearn
Task: From cearn's Inverse Flidais series, create various Carbomegas from Ω-Pseudoethyne, Carbon Rings and Ω-Acetlyene. Though I don't know why you'd want to, do you have any idea how hard those are to separate?
H4sIAMh2hVAA/3WS3WrjMBCFXyXo2qYjmRpqXS2BpexFKd3L0gtVmiQCWwr6KfUG9336Mn2mHT
nZbJM2GEvoePTNmYN3LChn/FBbt82p/uMdRtbtGJRl1uj4uGOD71HnHlnHPt7rHxrT2KND+fH+
BuKWXgmcc5CcC+ANSFF2Oje0AKuY9tkl1t1M1QlrqcKzd4sH69Zy+Qat5NAKIQW0ROR8XkUriC
daKFRS/tOa6WmaKrayr2i+GaA4vY+Yjce0GWez5LRZ3hbO0Ss/OJ+dUn96qGdxTWif09dYzv0P
uFaL30S/WkqYnUMhCzhOQKfPKXAgNL+I+rVH0WVxCFIUewUiZFOCOEOJi6j7I6r4gIL6l+4MLh
OLPZg352AiJwxBWce664oN6rUOqHTygbJoK7ZRsY5JBSpiXQoZ95KKEYfnfmTdSvXxIBobv9WV
eVFOo/kMcFn3qMJJXcxbLL+KwVM9oB6p+mggjduSwDZ4k3Wy3tFETg1Fu7PrTRpUwMXPeYiRPq
mcNp4uM00NS62xq5WlGBPZhOkvKVThLh4DAAA=
RED FINALS - (9)Pseudodude vs (12)Serbaldrig
Goal:
LEAST CYCLES
Tiebreakers are: Least reactors, least symbols, time of submission
BLUE FINALS - (3)Jabor vs (2)WildM
Goal:
LEAST SYMBOLS
Tiebreakers are: Least cycles, least reactors, time of submission