Part 12: Results - Round 4
8: PVC V
		Cycles	Reactor	Symbols
Nethris		162	1	38
CannibalK9	164	1	37
ToughThought	175	1	32
Serbaldrig	178	1	30
Jabor		178	1	30
MrBlarney	178	1	30
GuavaMoment	180	1	36
Krackor		184	1	32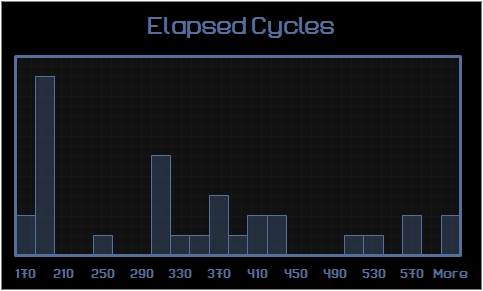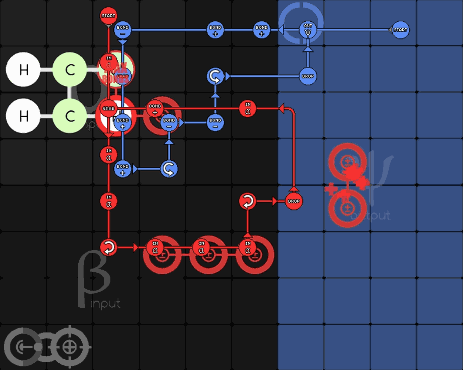 Nethris 162-1-38
9: Better than Graphene
		Cyclces	Reactor	Symbols
Krackor		7397	1	22
Serbaldrig	3112	1	23
ecco2		2613	1	25
Pseudodude	2773	1	25
GuavaMoment	3530	1	25
DariusRaider	3479	1	26
ToughThought	4129	1	27
ZndyMinner	3751	1	29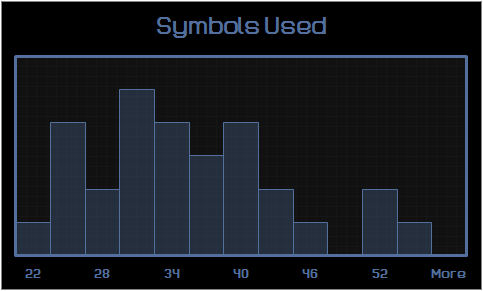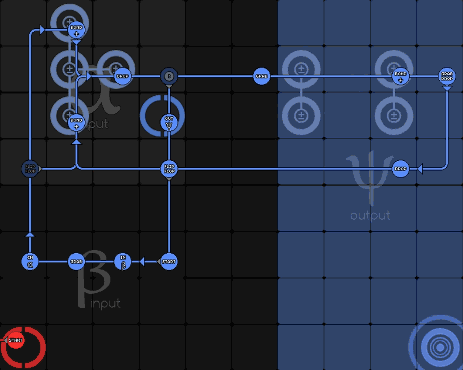 Krackor 7397-1-22
Challenge 4: Liquid Glass
		Cycles	Reactor	Symbols	Submission Time
Serbaldrig	1510	1	23	6/30/13 3:03 PM
Pseudodude	2023	1	23	7/3/13 11:34 PM
CannibalK9	1402	1	24	6/29/13 10:57 AM
GuavaMoment	1787	1	24	6/29/13 10:21 PM
cearn		1597	1	26	7/2/13 4:03 PM
TheKnife	1664	1	27	6/29/13 6:54 AM
Nethris		1284	1	27	6/29/13 11:04 AM
Waypoint	1471	1	27	6/29/13 9:25 PM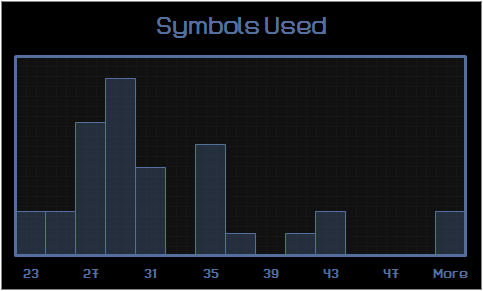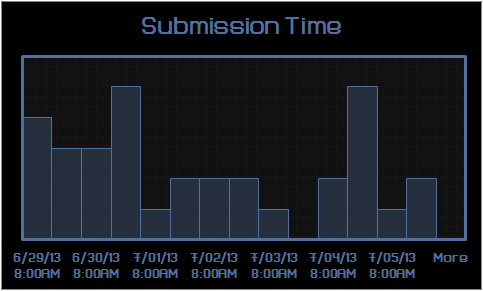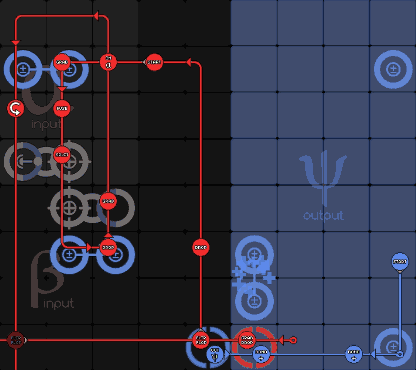 Serbaldrig 1510-1-23-6/30/13 3:03 PM
Overall Standings - Upper Tier
Pseudodude	18
Serbaldrig	16
CannibalK9	16
ecco2		15
Carlbunk	12
GuavaMoment	12
Waypoint	11
gggol		11
MrBlarney	11
Everyone Else	<=9

Next week, I'll start showing off how the lower tier scores would look if the upper tier top 8 advanced.
Overall Standings - Lower Tier
Pseudodude	32
CannibalK9	32
Serbaldrig	31
ToughThought	29
GuavaMoment	26
DariusRaider	25
gggol		25
MrBlarney	24
Everyone Else	<=23

Raw Data
for those interested. Let me know if this hits any bandwidth limits and I'll add the data elsewhere.