Part 44: Closed Tournament - Round 6
Closed Tournament - Round 6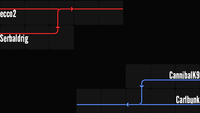 Loser's Tiebreaker
I've known what the final puzzle for this tournament was going to be since day 1. This is, by far, the biggest project in SpaceChem that I've ever challenged myself with, and I'm still working on extending what my solution can handle.
I wish I had gotten to this point back when Zachtronics had its Sandbox competition out, because I'm pretty sure this would have been a strong contender.
You've made it all the way here. Here's your last challenge!
(3)CannibalK9 vs (5)Carlbunk
Replicator 1.0
by WildM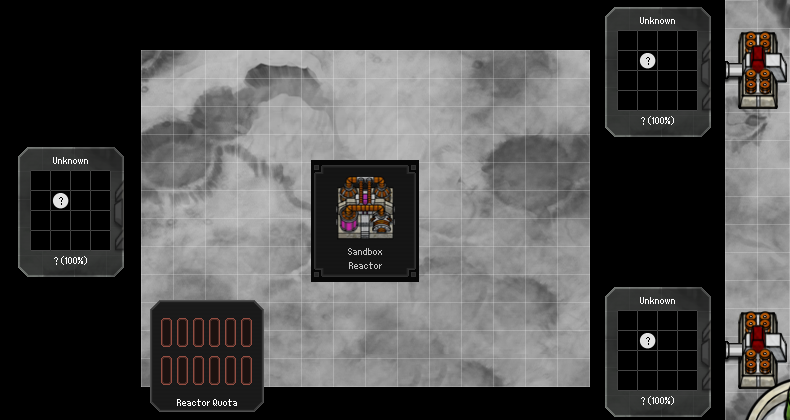 H4sIAISFYVIA/23RPW+DMBAG4L9SeXYqvmlhysZChmZooqqDG47UEtjIHFJolP/e147UpZnQPX
f32jJX4ZTp7LjRZlp482MNzaK63qTo9YW6/zw5e3ZqHP96MyvHovooZCwjmchU5jKTZfhGsCRU
xeeDVUcTKb+bYeq+n2OvRJWjylCn8FKWj7ZHO9BpGcLFRCQqscVVWBuqt1zH8UseRUKKGI2GBr
2MdUPgJGgC3WlGJJl6By4Dp+ADGWvqg5/Ns6AZ9MjsfMYRnL4GzsH7ZegXV++hcRG08Oet3T25
8R64BLek2VCIaTl0fBDelNeJ0J/xJ77sBdNGjR7eaBr0SbF1T/GzT1ELf1uHzrseuhbQ6b7XeA
ReRRXdfgERXFVJzQEAAA==
Task: Taking any single real-world atom, produce two copies of it.
Goal Priority:
LEAST REACTORS
/
LEAST SYMBOLS
/
SUBMISSION TIME
The objective is to take any one input and produce two separate versions of that input. Obviously, you can't just wait to receive two of the same atom; you have to find a way to generate the second atom yourself.

Place the output printers as shown. Inputs will only be in the indicated position, though they can include any atom from #1 through #109. Position doesn't matter in the output grid.

Pass-through printers, infinite storage tanks, and reactor-control buttons are not allowed. This list might expand if someone mentions something that I've forgotten.

Inputs R and A may be configured however you want, even through puzzle editing with cearn's editor. Input P can't be edited this way.

You'll be given a few days after the deadline passes to break your opponent's solution with alternate inputs. If you do, their solution doesn't count!

Winner's Bracket
See that puzzle above? That was going to be this puzzle here. A couple of weeks ago, though, I made a breakthrough in what could be replicated, catapulting this from a pretty complex puzzle to one that I still have a hard time understanding my solution for. I mean, do you realize how much you have to get done with only two spare input sources?
The reactors that you have to design in order to solve this puzzle are unlike anything you'll see in most competitive puzzles. In fact, I'd say that my own reactor designs remind me more of the boss levels. Kind of fitting!
I'm just glad that I didn't figure out how to replicate
any
molecule. Good luck!
(4)ecco2 vs (2)Serbaldrig
Replicator 1.1
by WildM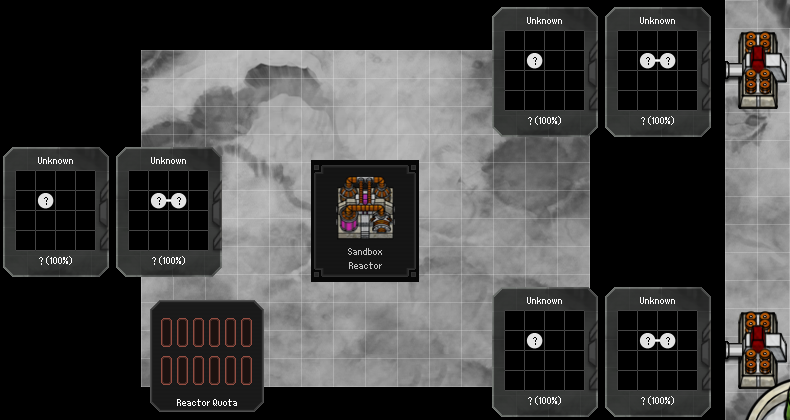 H4sIAPGFYVIA/22RQWuDMBTHv0rJOR2JVruZ07qLPdjBelhh7ODMsw3EPEkjtCvdZ99LxnZZEV
R+v///PYkX5luncZgbN05h/okOjqy6XDnrzQn0fzx63Pt2GP7cMbQ+sOqt5JLnfMkXvOAZF3T/
eYtU0FXy/P1G3cMIbezfkgNa6CabdjPBKrZGbRyo9ZfIlJRFLoXK6CEE40ySr8GaaVA1kM0SzY
iu0KObbUzwRoNabVI1NpcpklNkBw6d2sVesUh0EcedtcfuYNGbbvbYGa3qJ0u9WKSklDFYUHA7
2X7yswYdnuKO7XPUZRaX3Kdx5e+4PThVR5vwknADJjjw8cObkMwDOTrrcB6B/JH+0AeeKO3aIY
IXGK3p2oB+Ju8k8XYKB/RkXo3VDQFt+t7QyYUzq8T1G/SRKFHlAQAA
Task: Taking any terminating string of real-world atoms or diatomic molecules, produce two copies of each.
Goal Priority:
LEAST CYCLES
/
LEAST REACTORS
/
LEAST SYMBOLS
/
SUBMISSION TIME
All of the extra rules in Replicator 1.0 are in effect.

All bonds from input P will be legal. That means nothing crazy like bonded Xenon.

The last cycle will be the one before the final atom disappears into the final output printer. That time will be judged based on the provided inputs.