Part 35: Chapter Thirty-Four: The Other Ingredients
Chapter Thirty-Four: The Other Ingredients
As we made our way out of Seek Valley, we were suddenly confronted by a huge beast.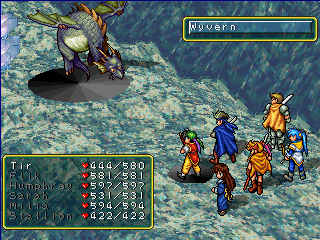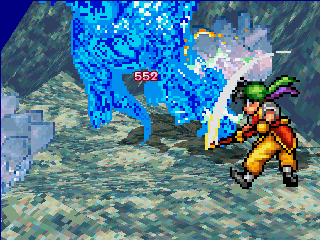 We boarded Thrash, and made our way back to the fortress.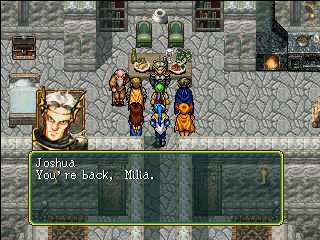 : Yes, Sir Joshua. Here is the moonlight weed.

: Next we need the black dragon orchid. I'm ready to go anywhere in the world for it.

: But there's a problem.

: What is it?

: Futch went alone to Gregminster Palace to get it.

: The only place where one can obtain the black dragon orchid is the Floating Garden at Gregminster. I shouldn't have mentioned it in front of him.
Meanwhile...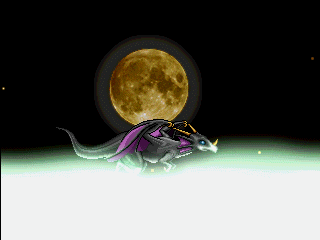 Check out that moon.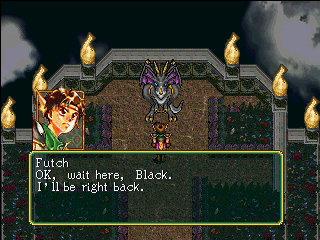 (The only time in the game you play as someone other than Tir is now, and as Futch.

Futch.)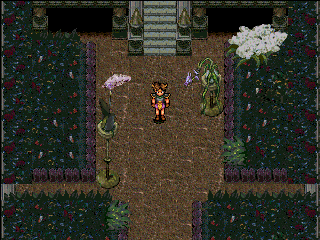 : Damn, there are so many that I dn't know which one is the black dragon orchid. Hmmm, this one looks most like the one that Liukan described.

: You're right, that is a black dragon orchid.

: Wh-who is it?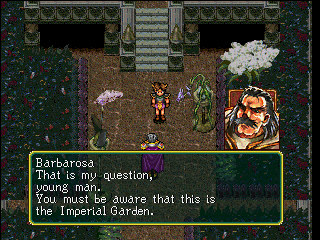 : Y-you're the E-Emperor.

: I never thought I'd run into a flower thief in a sleepless night. Judging from your outgit, you must be a Dragon Knight.

: Y-yes your highness, I-I'm Futch, Dragon Knight 9th Class.

: An apprentice. And what might you be doing here?

: I-I came to g-get a black dragon orchid, your H-Highness. P-please let me go. I really need this orchid. To wake up the other dragons.

: Dragons? It must be Windy again. Young man, you must leave immediately.

: Y-you'll let me g-go?

: Hurry, while I still feeling generous.
(

)

: Y-yes, your Highness.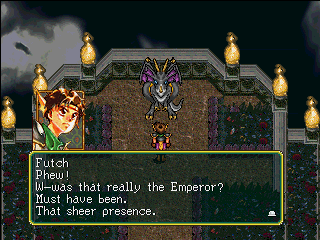 : But he sure was different from all those rumors. He let me go, and... Oh, well, now that I have the black dragon orchid, I'd better hurry home. Right, Black?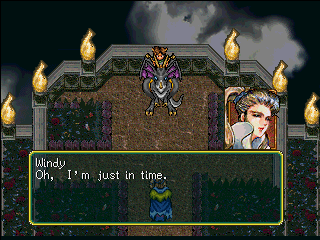 : W-who are you?! I've already got the black dragon orchid. Bye!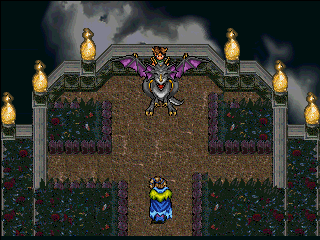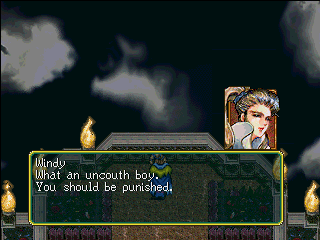 Oh no.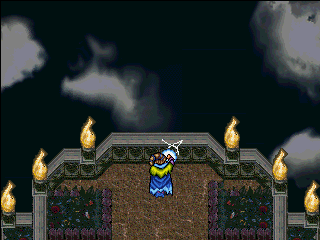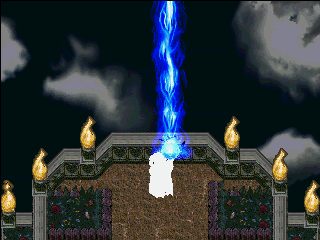 : Ahhhhhhhhhh!

: Brrrrrrrrrhhhhhhhhh!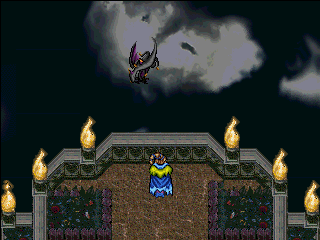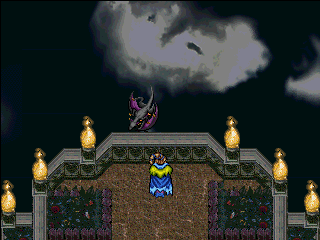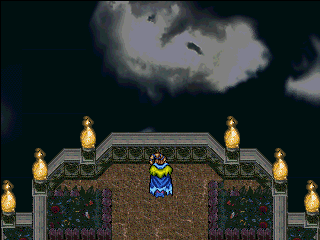 She's such a bitch. <

>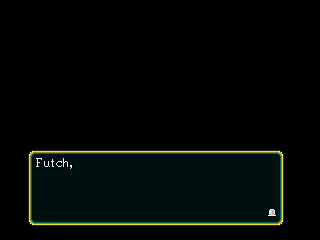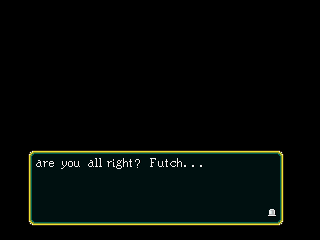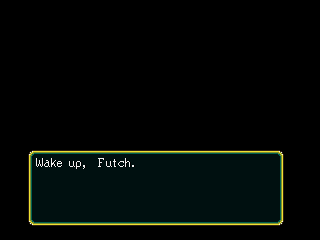 Sadly, Futch lived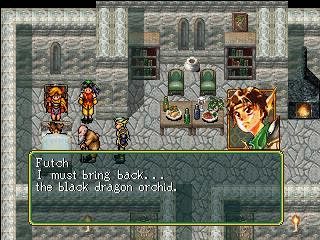 : Ahem! It appears you're awake.

: Huh? What??? Where am I? Where's the orchid?

: Don't worry. When we found you unconscious in the forest, you had the black dragon orchid in your hand. We had a hard time prying it loose.

: I see, then the dragons...

: Yes, I made the antidote from the three ingredients and gave them to the dragons. They should be awakening soon.

: Thank god........... Dr. Liukan, what was the third ingredient?

: Harrumph! The Th-third ingredient?

: Is something the matter?

: ........... I'll tell you. The third ingredient was a dragon's liver. And it came from....

: N-not...my...Black....

: I'm afraid that when we found him, Black was already dead.

: Hate me if you want, but we had no choice.

: B-but... B-Black...