Part 46: Fan Art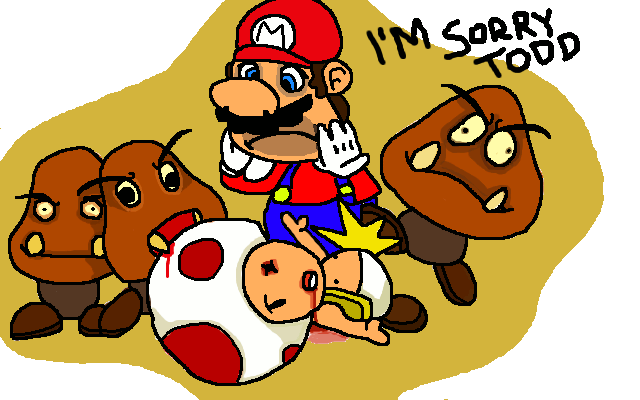 Cream-of-Plenty surprised me by actually contributing art to this thread. If I'd been main character here, this would have certainly been Toad's fate.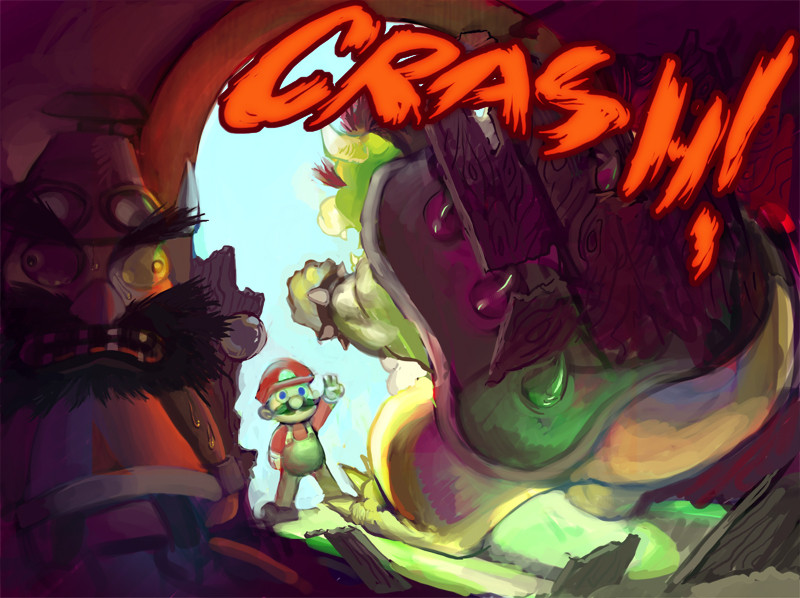 Hello Winter proves himself one bad motherfucker by replicating Bowser's entrance into Booster's Tower. Just holy shit, man, this is awesome!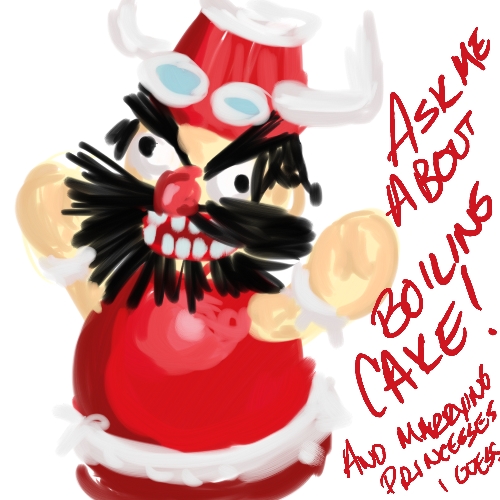 Ayana makes me love Booster a little bit more.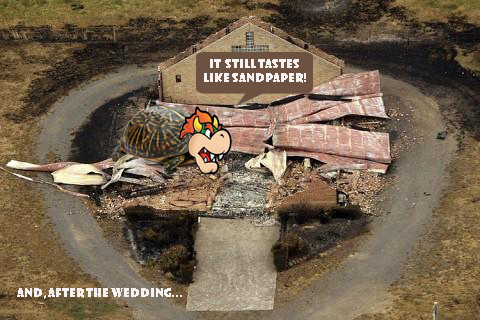 One of two entries into the contest; Magoo entered this and won himself an SA account!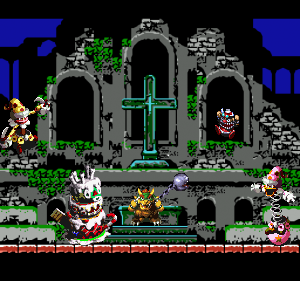 The second entry, by Chickenfrogman; I really liked this one.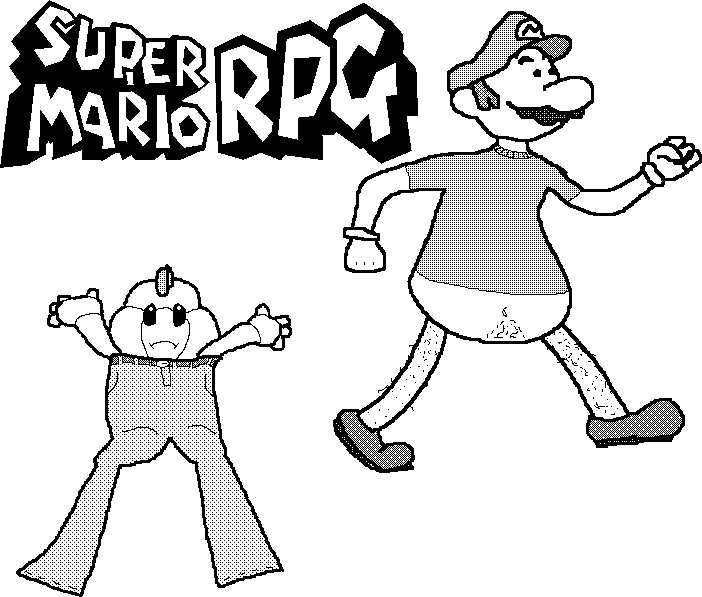 Reagle drew us his interpretation (his childhood one) of how armor works for Mario and Mallow. Why does Mallow look so sad?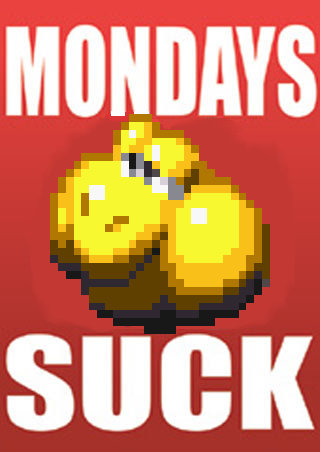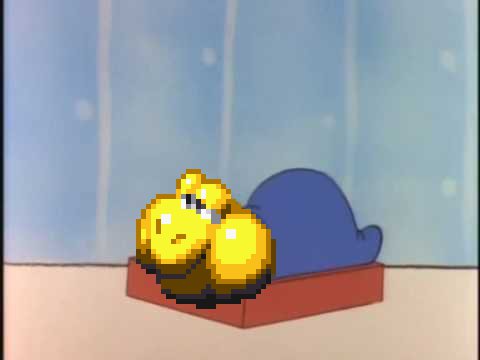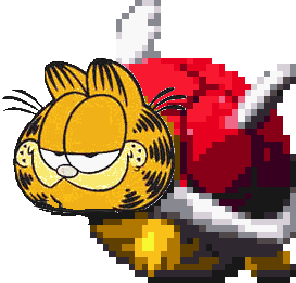 Explosionface proves himself a bad enough dude to rescue the president, yet again.

If I hadn't judged the contest before Daigerus had posted, he would have won. Easily. Man, he's awesome.