Part 105: Post-Intermission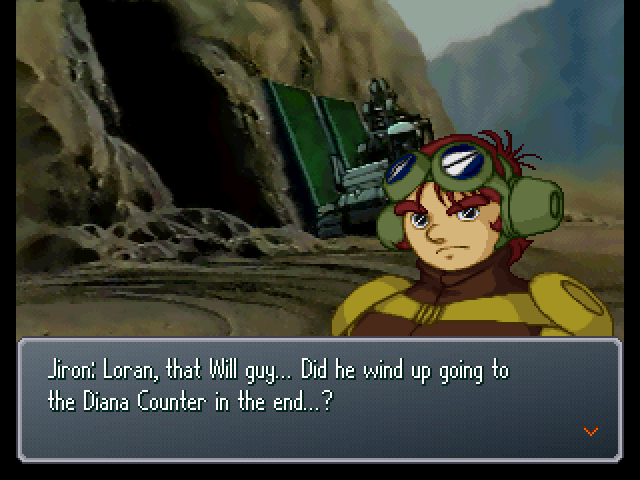 : Yes... Most likely...

: I see... I keep thinking about him... I think I can almost understand where he was coming from.

: (.........)

: Yeah, he was kinda like the way you used to be. But that kinda thing will only drag those around you into bad luck, Jiron.

: (.........)

: (...Will Game, the one who looks upon me... You must be long gone by now... I'll put my trust in Harry and Kihel, to guide that Will. After all, that Will is a part of you, isn't he...?)
[SCENE CHANGE]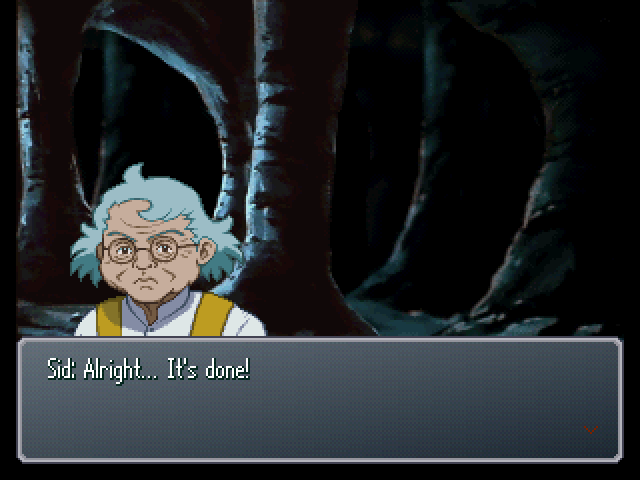 : This is... the rear thruster of a space cruiser. There's no mistaking it.

: Old man Sid, it looks like there are mechanical dolls buried further in as well.

: Okay, you take care of digging those up.

: (.........)

: What's wrong?

: It's just... I could swear I've seen the shape of this thruster before...
[SCENE CHANGE]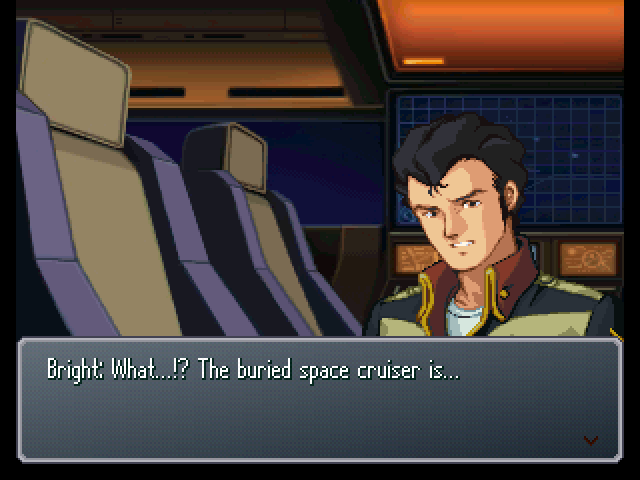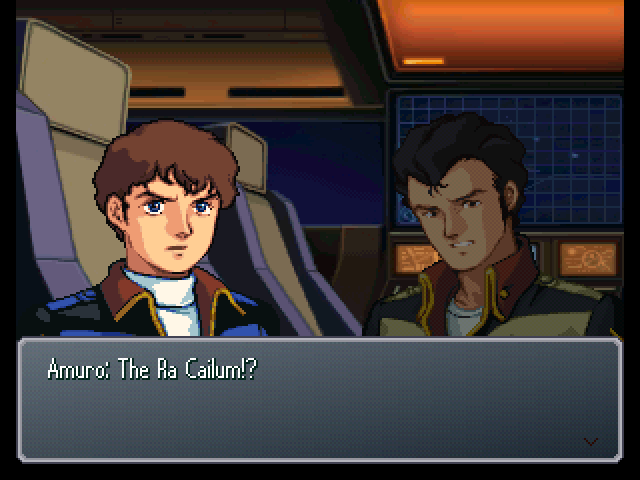 : Yeah... Unbelievable, isn't it?

: (.........)

: Of all the things to be buried, and out of all the places...

: Is it the same one that we used before?

: We're not sure yet, but... It's definitely the same make and model.

: There seem to be several mobile suits buried around there as well, so we'll conduct a more thorough investigation of the area.

: (...Most of the machines dug up so far have been from the time of the Space Era... Could there be a reason for that...?)